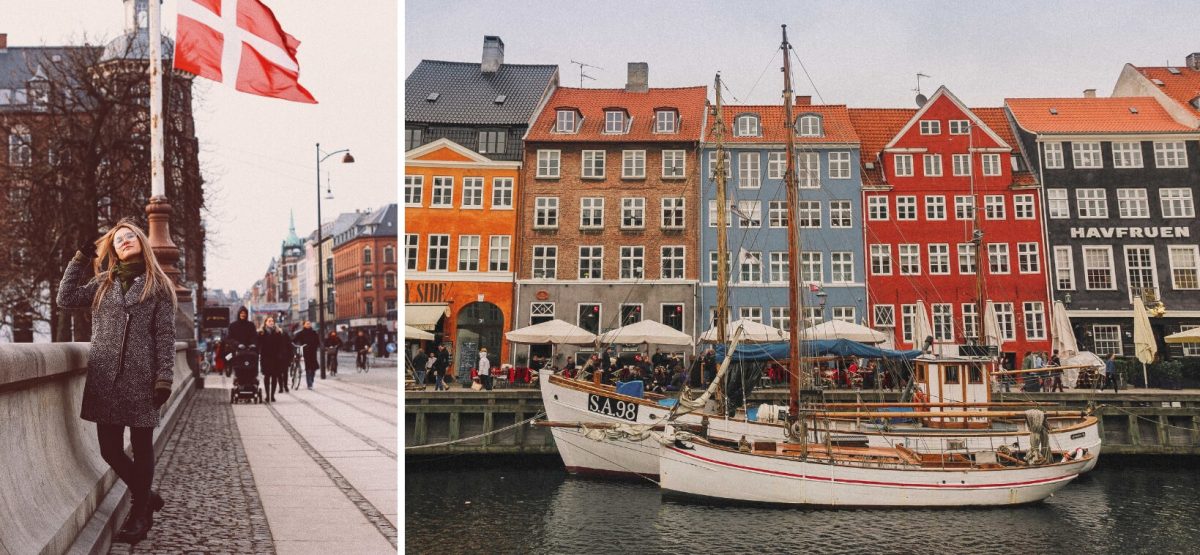 This post may contain affiliate links. I receive a small commission at no cost to you when you make a purchase using my link.
It was 7 o'clock in the morning and I woke up from dehydration in our Copenhagen apartment where we lived for nearly 4 years now. This happens to me every time I drink a bit too much and forget to swoop some water in between my wine glasses.
Everything began with cocktails…
In this case it was Friday bar cocktails from Cock's and Cows, who have free drinks every last Friday of the month at a surprise location in Copenhagen. But it wasn't just random Friday night we were celebrating.
My best friend finally received a positive reply from Danish Immigration Service that her residence permit was granted. Same service which refused my application two years prior, though my friend's and my profiles are exactly the same – we graduated from same university and worked at the same company in Denmark. Life's – or rather Danish Immigration Service – is a bitch and sometimes the same input doesn't equal the same output. But it was a thing worth celebrating. At least I knew it was possible, and my friend will be living happily ever after without a burden of the rules from now on.
After a handful of free cocktails, we parted ways and went home. Though I didn't get enough sleep, I still woke up way too early for my schedule. My head was hurting bad and I went to empty a full glass of water before coming back to my warm bad. A normal morning reflex led my hand to pick up the phone and start checking all the unnecessary apps which will not have any impact on my morning. But the fingers already do it on autopilot without any involvement from the brain.
After scrolling through Instagram and checking my blog stats I finally reached Gmail. There was a new email from a peculiar sender which read "CPCO Final" with subject line "Ready for Visa". I've never received an email from this sender before but I understood it is important. I opened the email and the endless lined of text started hurting my head even more.
For weeks I imagined my emotions and reaction when I get this email. But in reality I just got confused. What does it all mean? I am too hungover to understand everything but I clearly see the lines "Confirmation of Permanent Residence". Is that what I think it is? Or is it some sort of spam mail that will ask me to send money first? I scroll until the end. There is no mention of dodgy bank account transfers or requests to share your private information.
I have no emotions. I am too exhausted. I close the email and go back to sleep.
You can do anything!
I had plans that day to do a photo shoot and I had to go ahead with that. But when I got ready and walked out to meet the photographer, it dawned on me. I have a place in the world that I can call home now without any more requirements (apart from Ukraine). This strange new land wants me to live there and be part of their society!
"Girl, you can do anything, anything!" I thought in my head.
It didn't come to me as a surprise, no. We were awaiting the news for quite some time. Applying for this permit took a lot of energy, research and money. But I didn't expect it to happen so fast!
Only 5 months of waiting and I am now a permanent resident of Canada. A country I have never visited before.
It is so bizzare and still not completely comprehensible to me, how come Canada invites me to be a permanent resident without ever seeing me or receiving a tax dollar? While 6 years of hard respectable work in Denmark, paid taxes, integration, learning the language and even buying property didn't get me anywhere?
Life is just so random. Rules are so strange and extremely limiting in the way we choose to live our lives.
Why Canada?
After my request to get a permanent base in Denmark was rejected, I started looking for the alternatives. After all, with everything that is going on in Ukraine right now, I am not ready to go back.
There are a few countries out there that have good programs to attract skilled workforce:
among others, all of which give you the right to work and reside there before you even get the job offer.
How does it work?
They rank you on a point-based scale to see if you qualify as a candidate. There is usually a minimum score one needs to get in order to be invited to apply for residency. They look at things such as age, education, language skills, work experience and integration.
Denmark used to have a similar program, in fact, it was called the Greencard Scheme, and it is how I got here in the first place. Since then (it was back in 2012), a new political party came to power and a lot of things changed. The program no longer exists.
Anyways, Canada seemed like the most open place that frantically craved fresh blood. Their timelines were shorter and requirements easier. A big plus factor for me was a gigantic Ukrainian community that lives there. Through the online tool I quickly was able to assess our eligibility to apply. The documentation gathering process was a bit cumbersome. But anyways, after only 5 months of applying we got our answer, and it was a positive one!
We're going to Canada!
No, not for good yet. We need to travel there, finish the process and actually visit the country we are soon to be permanent residents of! It's hard to build expectations for something we've never seen. But I'm sure we will come back full of impressions.
What's next? We have no idea!
But be sure to check in once in a while to read the continuance of the story.
Lena