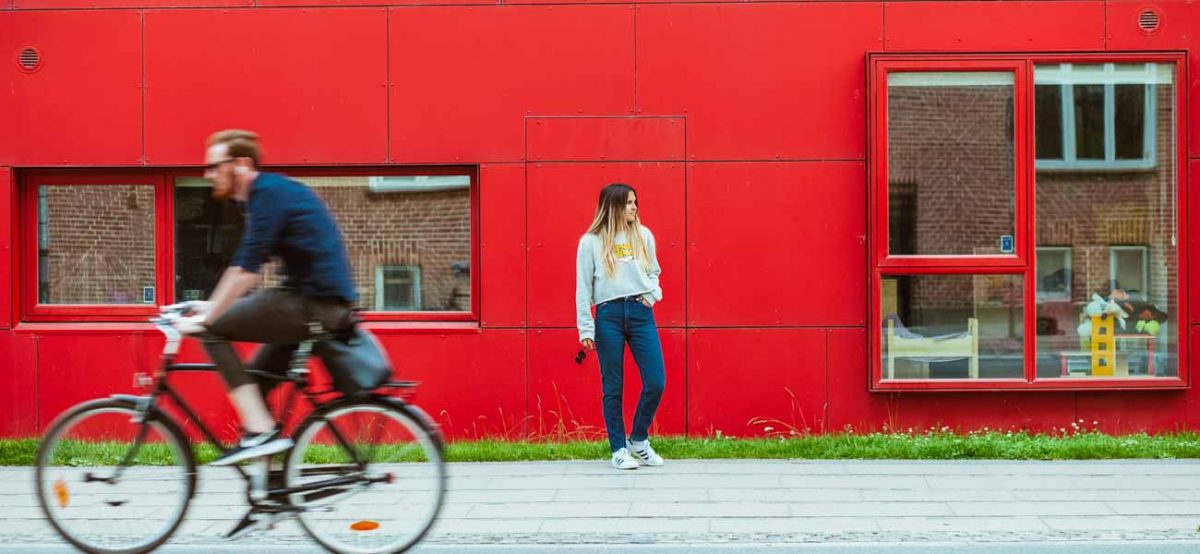 This post may contain affiliate links. I receive a small commission at no cost to you when you make a purchase using my link.
Alert: this post is personal, very personal to me. It does not necessarily reflect the norm and shouldn't be generalized. It is merely my personal experience and perception. But this is a blog, so it should contain a little bit of me, right?
For those of you who read my stuff, you probably know my story, for all the other ones, you can find out a bit more background in about me page.
It is not a secret that I absolutely adore Copenhagen and still think that it is one of the best cities in the world. But not even the coziest cafes can make me change my mind.
After six years of being a proud Scandinavian, I need to take a break from Denmark.
Yes, this is a great place to live and yes, the standard of living is high here, but not everything is measured in statistical income per capita. There must be a soul and it better be a good one.
No more cold, neither literal nor figurative.
The thing is, I cannot stand the cold anymore. Neither literal nor figurative.
Cold is a rather laughable excuse, I have to agree with you here. No, we don't get tons of snow and -40C cold winters like they do somewhere in taiga's of Russia. It's the invisible permanent cold that rules here. You won't see it on the pictures. Denmark might look nice and green in winter, but the wind, the WIND will always get you, that piercing freezing cold wind that makes +10C degrees feel like -1C. I am simply tired of constant wind noise in my ears regardless of which direction I am going.
And this cold is not exclusive to the weather alone. Though people are tolerant and nice, they are often hard to break through to. I think even Danes would agree to this statement.
I cannot imagine a local person inviting me over for dinner to their house or offering help beyond the advice that can be given strictly in the office. During all this time, I failed to acquire people who I could call in the moment of crisis. And it doesn't matter how much I try, it's just not going to happen.
Living up to visa requirements
Looking back at my life in Denmark, I realize that things dominating it were false and empty. All these five juicy years of my life were guided by visa requirements. I could not take a break, I could not start my own business, I could not go study because if I wanted to get that goddamn residency permit in Denmark, I had to be nice and do what they say.
I always felt like I need to prove something. Like the fact that I have an important well-paid job will somehow compensate for the fact that I am an immigrant. An immigrant, exactly, cause somehow I don't feel myself like an expat, no matter what the white people stereotype says. But that's what you are if you are coming from a poor country, right?
I should've known when to quit.
With motivation that didn't come from within but rather was forced on me by the immigration regulations, I worked myself into an industry I'm not sure I like and into the environment that I couldn't withstand either, which all subsequently lead to stress, anxiety, and feeling of depression.
I wish I quit earlier. I wish I didn't care about that residency permit. I wish I listened to my guts.
Because now my sentences start with a phrase "my shrink said," I lost interest in everything I loved, and I have to learn to let go of things that I thought I needed, but I don't.
Sometimes you have to quit your job not to travel the world, but just because you cannot take it anymore. And you better do it before you get deep into depression. Because believe me, it is not that easy to get out once you realized what's going on.
That uncomfortable issue we don't want to talk about…
I know what you're going to think, isn't Denmark one of the most liberal and accepting countries in the world? Well, maybe it used to be.
Why am I saying this? Because the immigration laws within years that I've been living here changed from humane to borderline impossible to fulfill. You are now required to live in Denmark for 8 years before you can even apply for your permanent residency permit. On top of that, refugees are undergoing questionable treatment, with their valuables confiscated. Overall, the life as an immigrant here becomes harder and harder.
But this is not just the laws that make me say that. I've experienced it first hand as well.
Does my housing board not like that I'm a foreigner?
You see, I live in cooperative housing, which has a board of people who pretty much approve everything that happens in the building. From the day we moved in, they showed a particular interest in our family, stopping by to remind us of rules and such. I thought that was simply because we were new, but after years of living there, we still seemed to have some sort of miscommunication, until one day the real reason slipped through.

When we were looking for people to sublet our apartment to for a short while, there was a problem. All of a sudden, other board members wanted to be present at agreement signing, making it so much harder to find the time that would suit all. I couldn't understand what the fuss was all about until they asked me if the new couple to rent our place is also from Ukraine.
And as I caught myself defending the citizenship of my tenants, it got to me, the whole reason why I'm being treated without humane understanding. We are from Ukraine. They just don't trust us. With a bitter feeling, I understood that my board will never be on my side, even though we've been neighbors for 3 years.
Which leaves me even more brokenhearted. I do not know what I could say to make this stop.
No amount of tax slips or good citizenship efforts will remove this wall between us. They will always make it hard for us to live here and they will be happy the day we move out.
Missing my family and support system.
Probably the hardest part of being abroad, even in the happiest country in the world, is that it will always lack something precious that you left back home – your family. The longer I stay here the more lonely I become, which is funny since you're supposed to get more acquaintances with time. I realize that I will never have that moral 'whatever-happens-I-will-be-there' type of support.
I am pissed at this place, but I am pissed at myself even more, for letting my own life be controlled by something so bureaucratic and stiff.
It's been a long ride to nervous breakdown and back before I decided to take the next step and put a pause on my current life in Denmark, at least for the time being.
Denmark gave me a lot of good things, experiences, skills, people, but I put myself in a dead end with things that I thought as important (like visas) instead of taking the best from life and just keep doing what I love. I am not saying goodbye, but we all need to learn to let go sometimes. It will free the space for something better. And I am ready for something better. Come on, life, surprise me!
Through love and pain,
Lena
Like It? Pin It!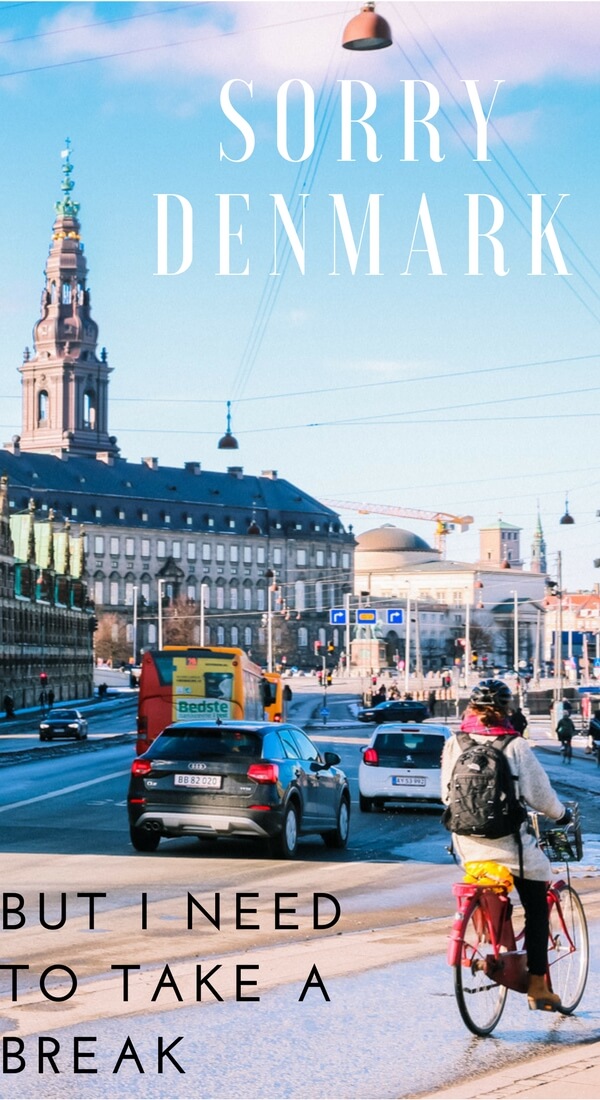 ---
Have you ever struggled with living abroad? What kind of issues have you encountered? Share your reflections in the comment section below.