Who is Travel Monkey?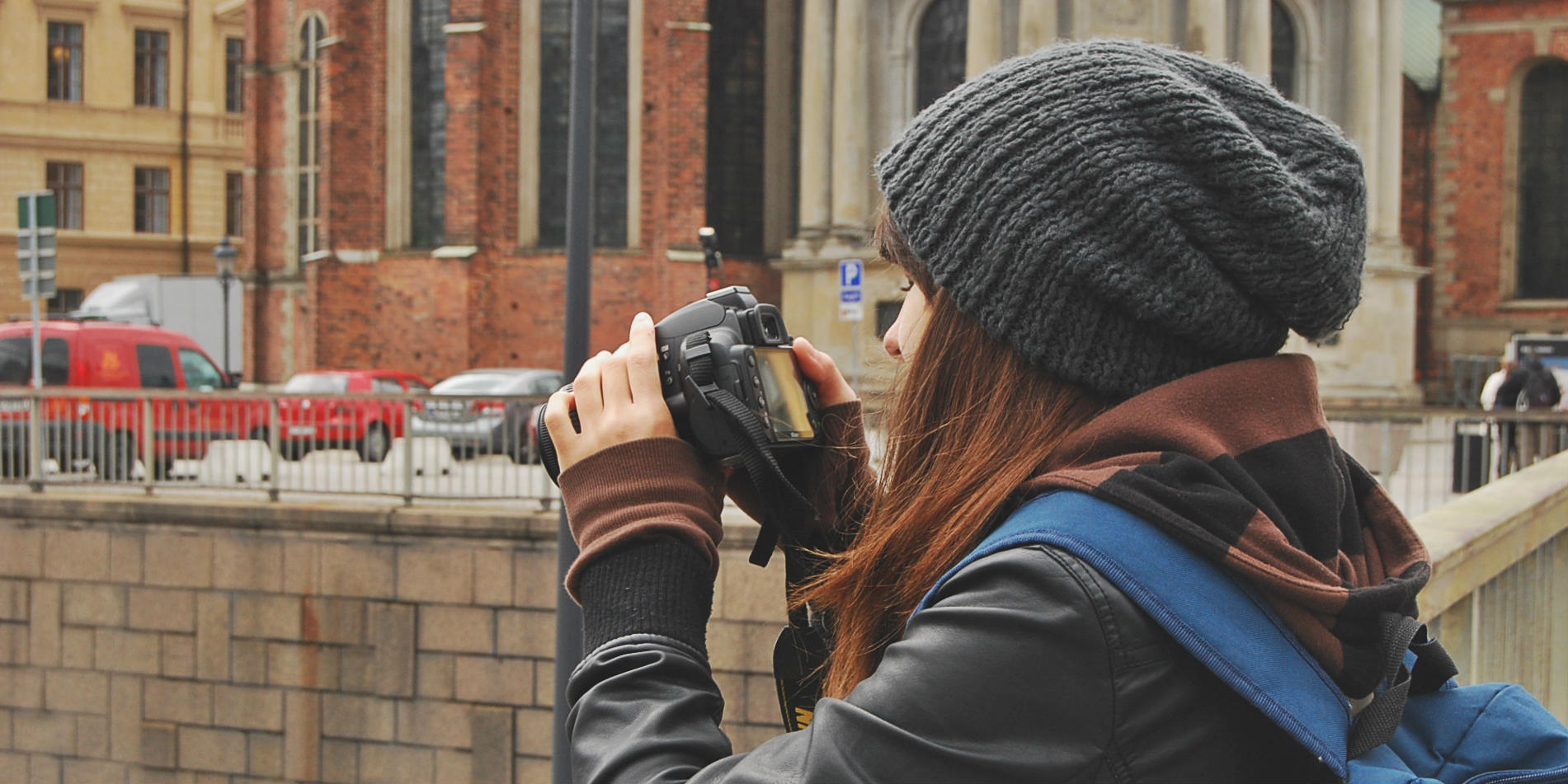 Hello! My name is LENA.
Where I'm from?
I was born and raised in post-soviet Ukraine, spending most of my childhood running out on a street, be it playing ball during summer's +30C or riding a sleigh during winter's -20C – outdoors was the major activity for me. Being obsessed with geography from high school I could only dream about seeing those rivers and mountains and cities for real and cruising through life I found out that dreams can actually come true!
How Did It All Start?
At 17 I left home for my first major life changing experience – studying abroad, which was in Klaipeda, Lithuania. Having a European Schengen visa opened up a lot of traveling possibilities, as it was so easy to go from country to country. Little by little that turned me in a travel junkie that I am today.
I started traveling heavily since 2013 and slowly built up all my excitement and impressions into a Travel Monkey Blog. It's there to keep my memories alive and to share the lessons I've learned taking this amazing journey, so that you don't have to make the same mistakes. Hope you find useful and inspiring information in here!
What Now?
After living 4 years in Lithuania and 1 year in Lund, Sweden I moved to a vibrant capital of Scandinavia, Copenhagen, where I live now together with my dearest friend and partner for life. This is where I currently work, being a Project Manager from 9 to 5 and an aspiring traveler all my free time after that.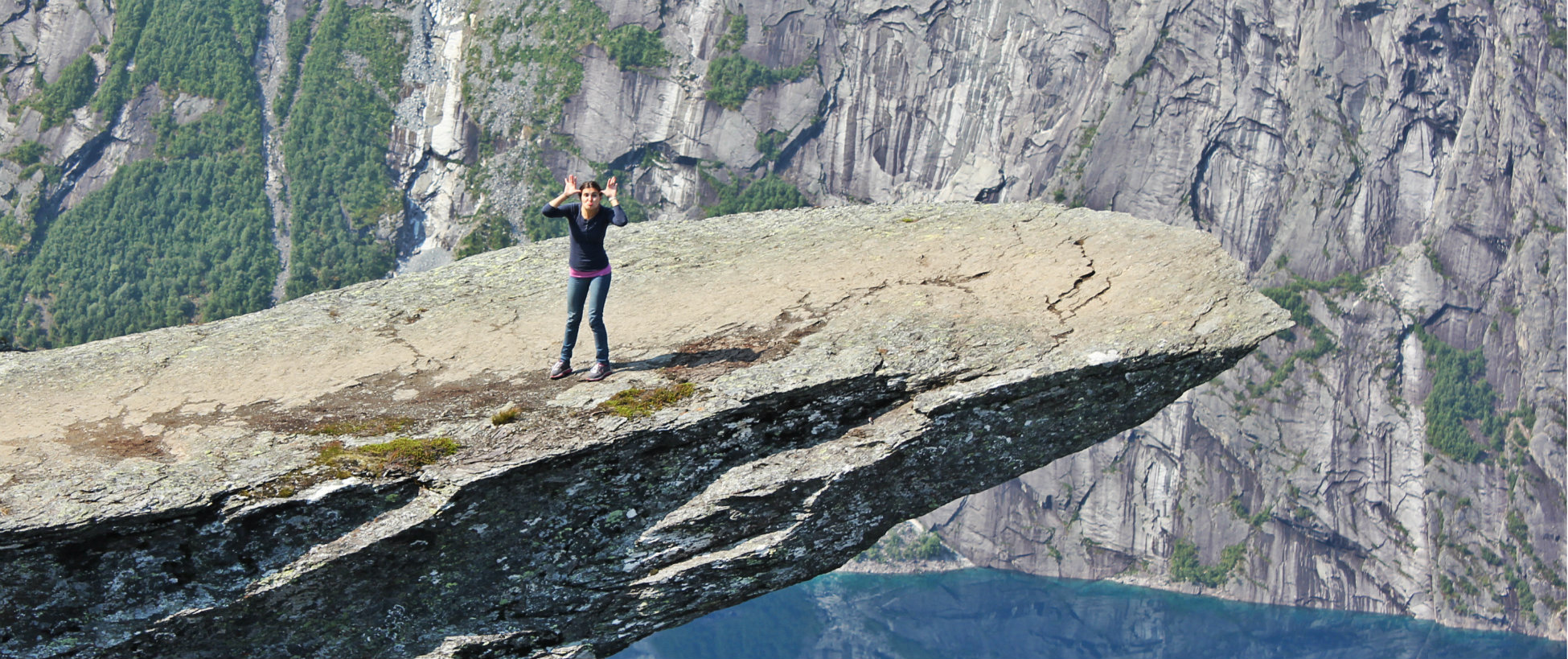 *Don't forget, the earth is round and the world is small, so there is a chance we might meet in some remote corner of this world!*
The? Rainbow ?of my Moods and What do They Mean
Happy days: most likely I just booked a new trip ✈️
Grumpy days: the whole world is an enemy for no apparent reason. Best recipe for handling – leave me alone or bring me a candy (unless I'm on a diet, in which case candy is your death sentence!)
Thoughtful days: reading a book, thinking about our role in the universe and taking evening walks by the harbor, love a good talking opponent during these days
Bad days: fighting anxiety, doubting myself, redoing my previous work
Dreamy days: play images in my head sitting on a swing with Lana Del Rey playing in my headphones (this might as well be happening on a 10-hour bus ride)
Heavy days✋: so busy that I don't even react to your comments. No worries, I'll get back to you when I'm done with my stuff
Creative days: Singing, playing guitar, writing, making photos and video, painting my furniture, trying new recipes, trying out new outfits, putting together a new itinerary…
Sick of it all days: changing my hair style or color
Key Facts About Me…
I also do MUSIC! Yeah, my partner and I have a music project called 'Karren'. Check out our Youtube channel and our SoundCloud page for covers and our own songs.
My daily mode of transportation is a bicycle (even in winter time!)
I used to be a lead singer in a quite successful local nu-metal band when I was 17
Lately I've been into the coloring books, which works perfectly for me as a stress reliever and concentration booster
Love dogs (but who doesn't, really?) and dream to have my own husky trouble maker one day
My unattainable teenage dream was to see Korn perform live. I was sure it will never ever happen because I live in Ukraine and chance will never come to me. Happy to say that I was wrong and my wish came true twice in 2013. NEVER STOP DREAMING!

Ideally, I'd love to see it all! Yeah, that's how insatiable I am about traveling. But looking in small chunks, here is a list of countries I would love to explore in the near future: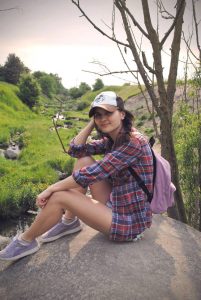 USA (knocked it in December 2016, see here)

Kenya
South Korea
Papua New Guinea
Chile
Cuba
Greece (knocked it in August 2016, see here)

Georgia
Namibia
Japan
Do you live in any of those places? Know any adventurous spots or would like to host a modest backpacker? I am glad we bumped into each other! Drop me a message and let's keep in touch.