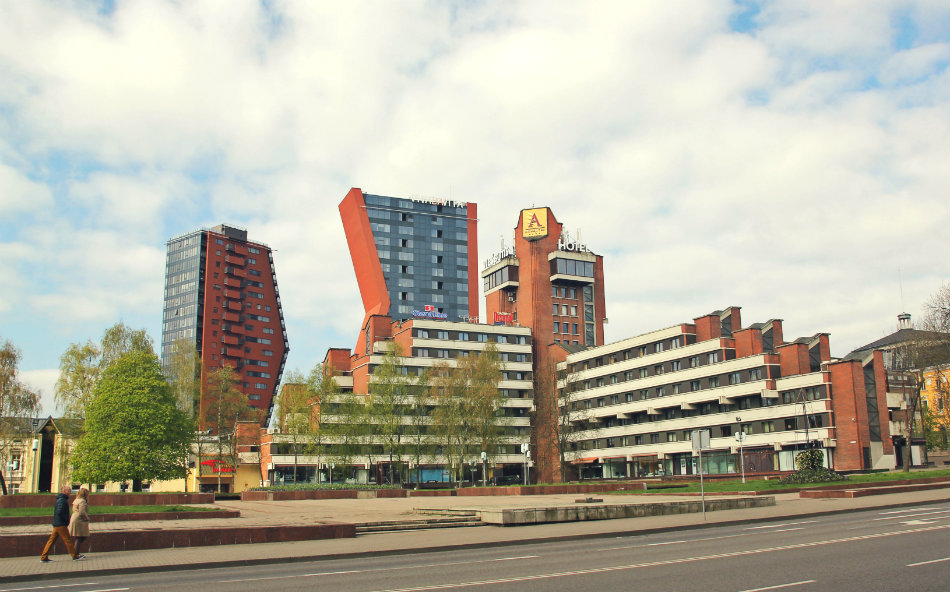 This post may contain affiliate links. I receive a small commission at no cost to you when you make a purchase using my link.
This is a story about my travel in Baltics, more particularly a weekend in a city called Klaipeda that is situated on the coast of Baltic sea.
Baltics is a trio of small European states situated on the Eastern shore of the Baltic sea, which consists of Lithuania, Latvia, and Estonia.
Last weekend I spent in one of them – Lithuania, a country which most of you either haven't heard of or confused with Latvia or whatever.
Even though it is a third largest city in Lithuania, it is still quite a small and cozy town with a population of about 150,000 people. Klaipeda is a port city with access to beautiful beaches. To me personally, this is a magical place, as this is where I spent my best and most memorable college years. Returning here was like coming back home, where every little street or every corner reminds you of some dumb adventure that happened when you were a teenager.
HOW TO GET THERE:

There are a couple of ways to get to Klaipeda.
1. Fly into Palanga airport.
The airport is super tiny, offering only a couple of flights a day, but it is the most convenient way to get to Klaipeda. Palanga is about 40 minutes ride away and shuttle bus is available at the airport.
2. Fly into Riga airport.
The airport in Riga is also very small, however, it offers many more flight routes. There is an express minibus that can take you from here directly to Klaipeda. The ride itself takes about 4 hours of driving through beautiful Latvian forests. It will cost you around 16 EUR and you can pre-order the seat through this website: http://www.airport-express.lt/regular/index.php?lang=en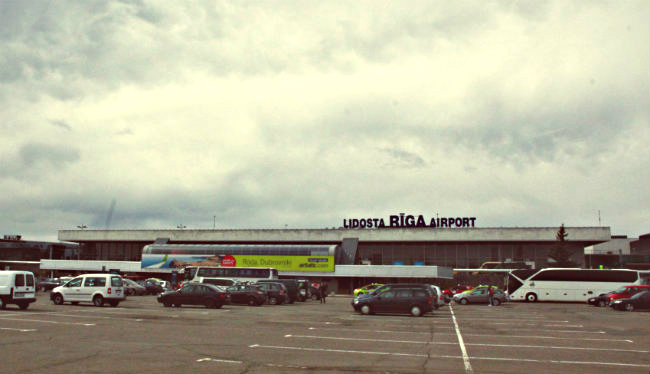 3. Fly into Vilnius Airport.
There are a couple of options how to travel from Vilnius, you can either take a 4-hour bus ride costing around 16-18 EUR: http://www.autobusubilietai.lt/ or you can take a 4-5 hour train ride for as much as 14.45 EUR. Train tables are here: http://www.litrail.lt/en
I usually use Momondo search engine to find and book my flights:

Obviously, since Klaipeda is a port city there is a possibility to get here via ferry as well. You can check out the options on DFDS website. So, as you can see there are plenty of options to get here, therefore, no excuses not to go!
WHY VISIT LITHUANIA:
There are so many reasons to visit Lithuania.
1. Lithuania has not been 'destroyed' by tourism.
Even though many more people each year come to visit, the tourism is not on such a high scale that you cannot even take a picture without catching a guided tour group. Besides, majority of travelers go to Vilnius only. The rest of Lithuania is still quite chilled and authentic, allowing you to see what the country is really like. Klaipeda, in particular, is one of the off-the-path places in Baltics to visit.
2. It is very easy to get to.
Thanks to great coverage by Baltic and Estonian air you are almost guaranteed to have a good flight price. Tickets are usually quite affordable.
3. Many cities, including Klaipeda, have a reach historical record.
Klaipeda (known as Memel for most of its historical life) has been under the rule of Germany, Soviet Union and now the independent Lithuania. And all of this is very noticeable in the architecture of the city. It is one of those places where you can experience a touch the Soviet Union left on a European country.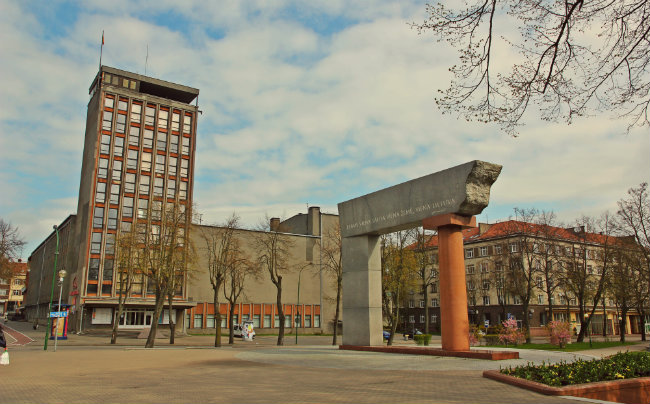 And also where you can find German-style timber framed buildings, all in the city center.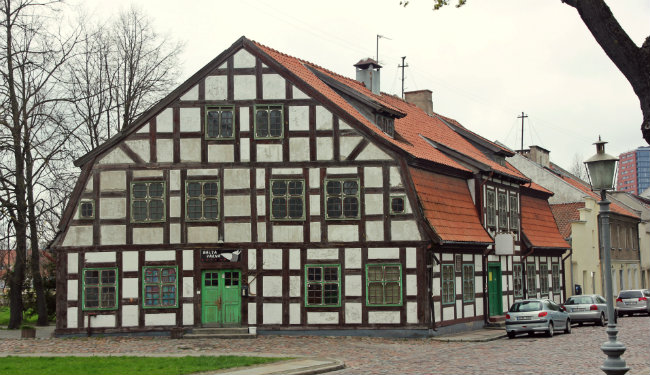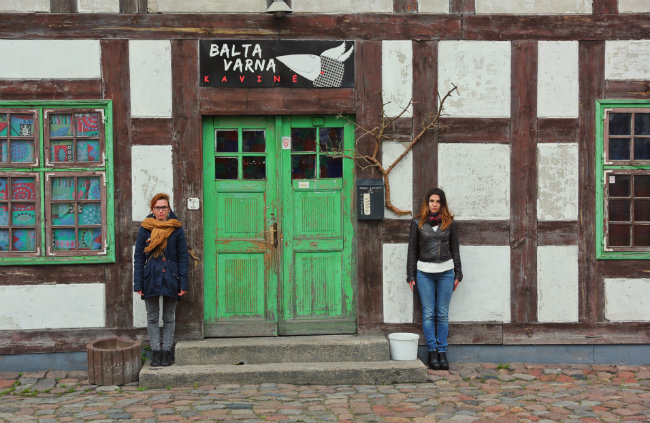 4. Great specialty foods
Certain dishesh you can taste only in Lithuania, like cepelinai (huge potato dumping with meat) or saltibarsciai (cold beetroot soup). My personal favorite is Svyturys beer that goes perfectly with kepta duona (fried rye bread covered with garlic or cheese). Want to know more? Here is a guide of best foods to eat in Lithuania.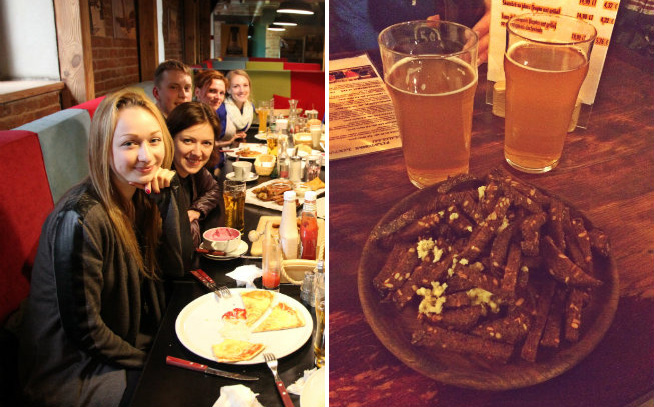 5. Affordable
It's not the main reason to visit, but Lithuania is still a cheap place to go, giving you the possibility to try many different things.
6. Beautiful people.
Though a lot of young Lithuanians leave the country in search for better job opportunities, it is still one of those spots on the planet which is filled with tall, blond, good-looking people.
WHAT TO DO IN KLAIPEDA:
1. Take a walk through beautiful Old Town of Klaipeda.
The city is stretching along the coastline of Baltic sea and so does its city center, however, it is easily recognizable by stone pavement.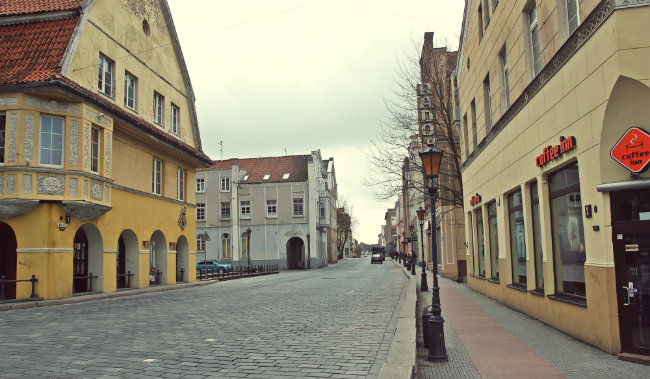 2. Take a walk through Cultural Communication Center, passing via the old Brewery to experience the touch of Germany.
3. Stop for a dessert in one of the fanciest spots in Klaipeda: Federico Passage, which is packed with cafes.
4. Party !
Karaoke bar is a popular place in Klaipeda, might as well stop and see what kind of music is young population into and discover some local talents while sipping on your drinks.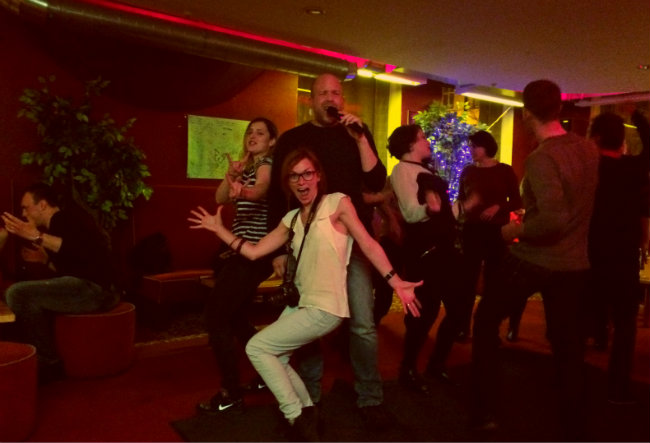 5. Experience Bar(as) culture in Klaipeda.
Since Lithuania has a very strong beer brand I think it deserves to be tried out via a real bar experience. Make sure to order some Svyturys Baltijos together with kepta duona with cheese and you won't regret it.
One of the good places to go if you are a lot of people is Memelis, which used to be an old-school beer pub, but was transformed into a fancier place by the new owners.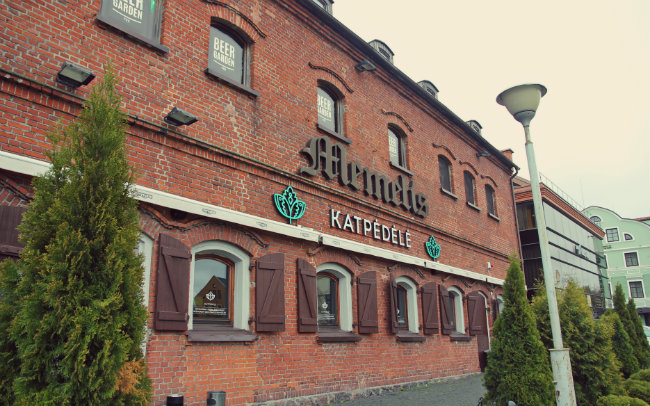 Otherwise, try a lively Zveju Baras or Faksas bars right in the middle of old town by the canal.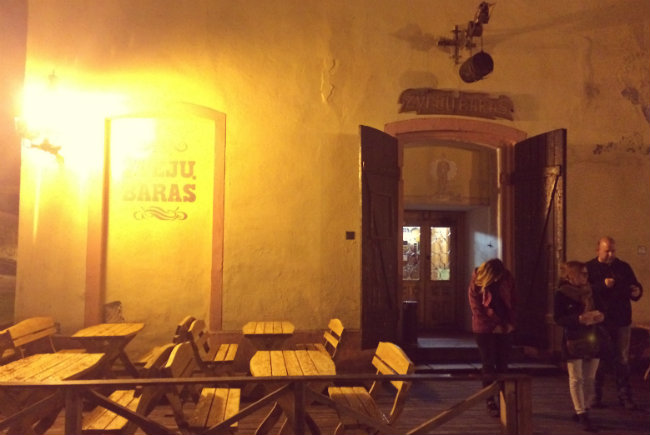 6. The Baltic Sea
At the end of the day, if you are tired from the city, just get on a city bus and drive straight to the seaside, where you can always find peace in the sound of gentle Baltic sea waves.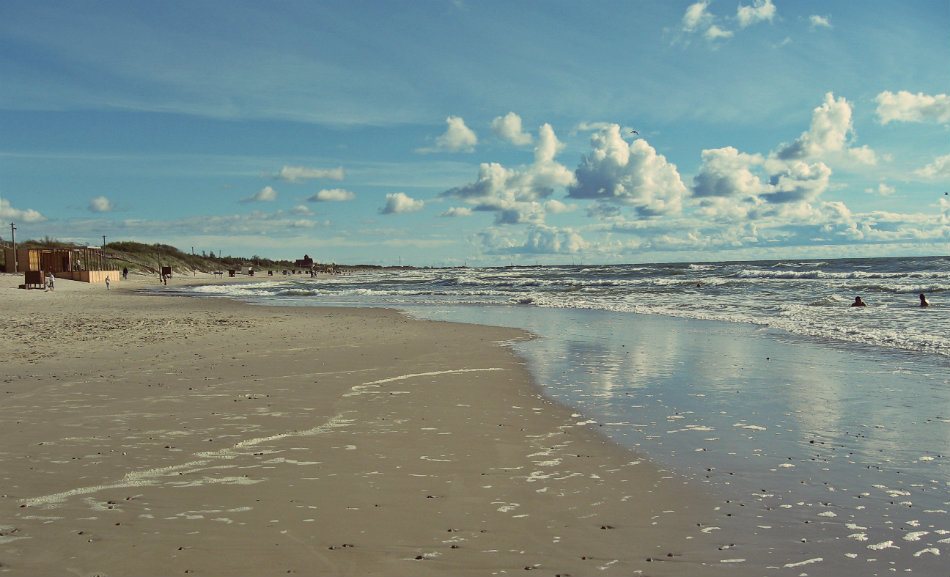 7. Try one of the best Chinese places in town – Kinu Bambukas.
Beware: even the small portion is super-sized, so don't expect to finish all of your dish, however, they will gladly pack it for you to go, if you ask.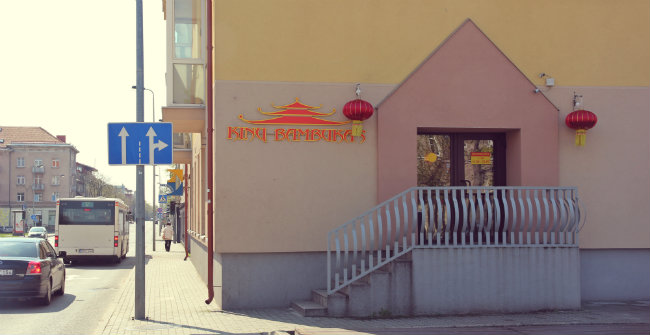 WHERE TO STAY
If you are looking for a budget place to stay, there is no need to go far – there is a hostel straight by the Central Station called Klaipeda Hostel: http://www.klaipedahostel.com/en/home/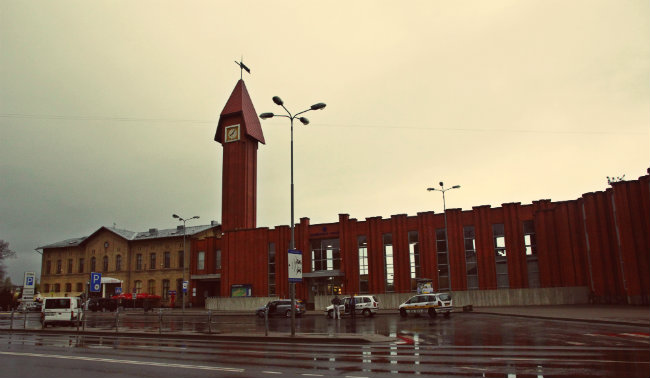 The hostel is very basic, offering you either a bed in the dorm for as little as 12 EUR per night or a private room for 35EUR. Staff in the hostel is very friendly, ready to help you with either your traveling interests or route options.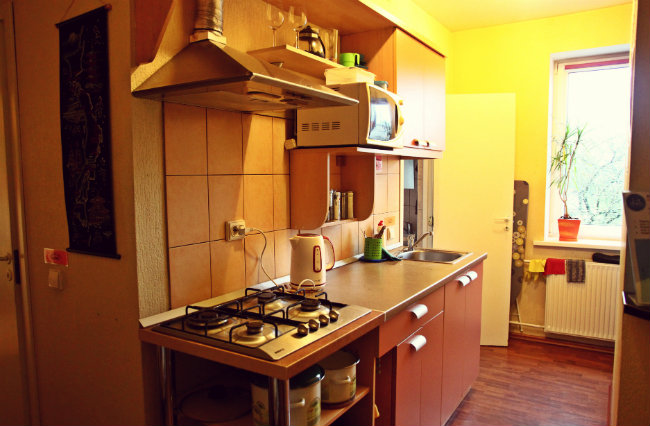 It has a kitchen where you can cook, good wifi and a cozy lounge area with computer.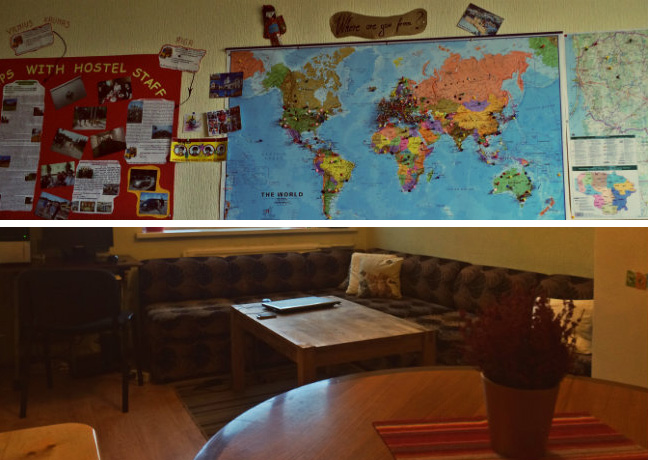 And if you are very lucky, you will also get a small surprise waiting for you in the morning.
WRAP UP

Klaipeda will always have a place in my heart as this is a place where I will be happy to return again and again. They say that it is not about the place, it is about the people who surround you. And it might be very true because here is where I met all the great people who still stay in my life. I am happy I did get to meet up with many of them on my post-graduation visit.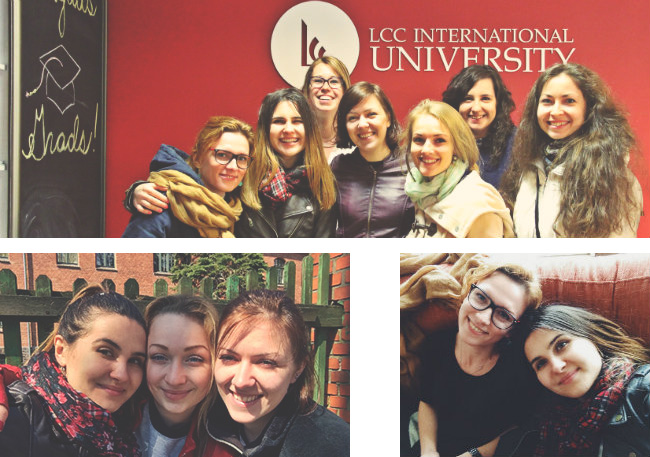 Nevertheless, Klaipeda is a pearl of Lithuania, which offers you so many sides to enjoy, including lively student city vibe, excess to gorgeous beaches, beautiful old town and noisy nightlife  – all for affordable price!