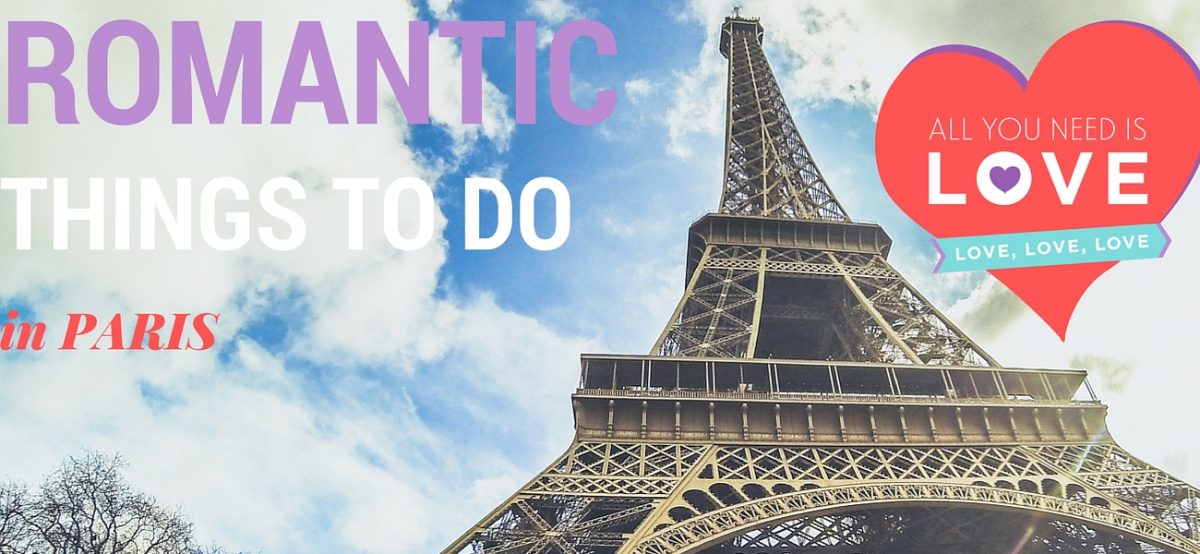 This post may contain affiliate links. I receive a small commission at no cost to you when you make a purchase using my link.
Want one of those romantic weekend getaways? Take your loved one to Paris!
Looking for a perfect honeymoon spot? Take your loved one to Paris!
Want to spice things up in your relationship? Take your loved one to Paris!
That's right, Paris, Paris and, once again, Paris. It is a spirit lifting, love inducing laboratory.
We traveled to Paris for the sole purpose of celebrating our anniversary. Period. We didn't plan to see a lot of Paris tourist attractions but concentrated more on 'getting' the city and falling in love once again.
The city of love. It does actually feel like one, not only because of romantic French language and bridge with locks but because of Parisians themselves! Couples walking hand in hand, cheek to cheek and almost kissing as they walk. If you think that those are just tourists, they could be. What can I say, romance is in the air!
So, let me help you organize a perfect weekend in Paris and impress your loved one. I'll share the tips with you on how to have a day packed with the most romantic things to do in Paris based on my own experience.
1. Get a morning treat at LaDuree
Start your morning with coffee and macarons at LaDuree, one of the world's most famous macaron maker. The prettiest shop can be found on 75 Avenue de Champs-Elysees, right next to the Triumph Arc and shopping avenue.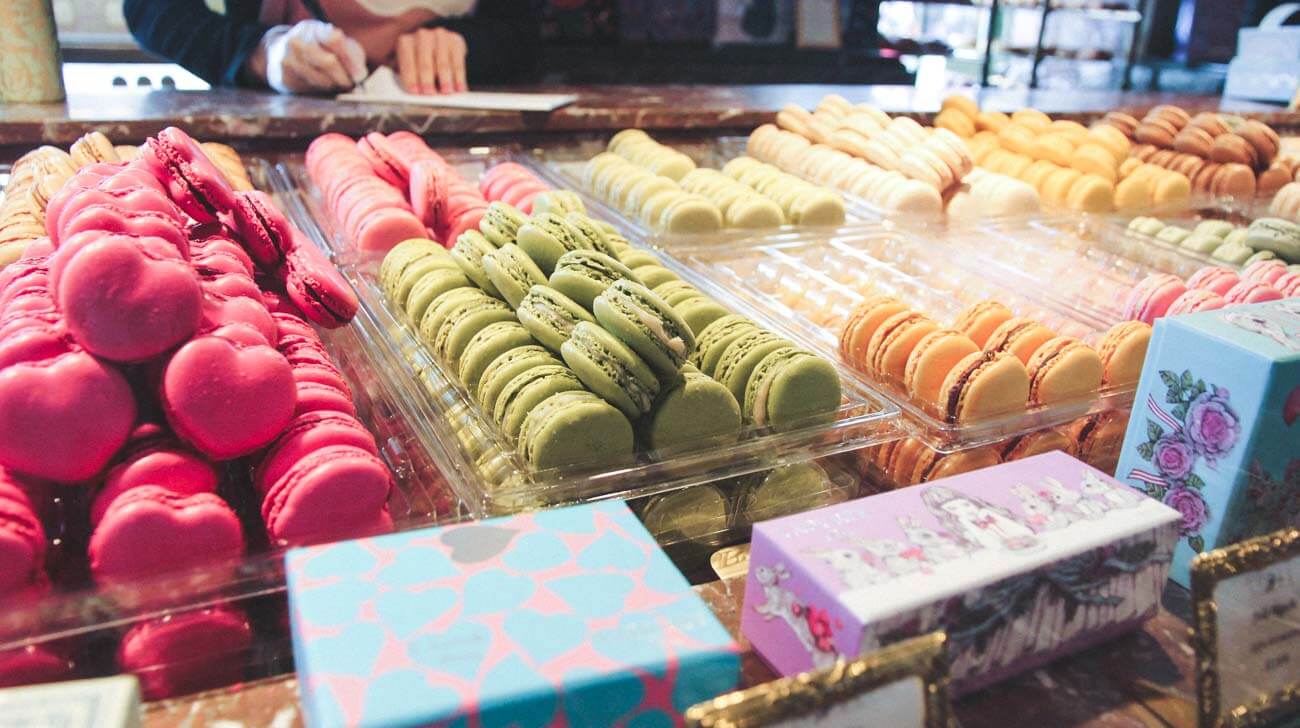 Amazingly preserved vintage house with towers of colorful and mouth-watering sweets will make you want to take some of these to go. And I suggest you not to resist this urge, since I promise, you will want some more.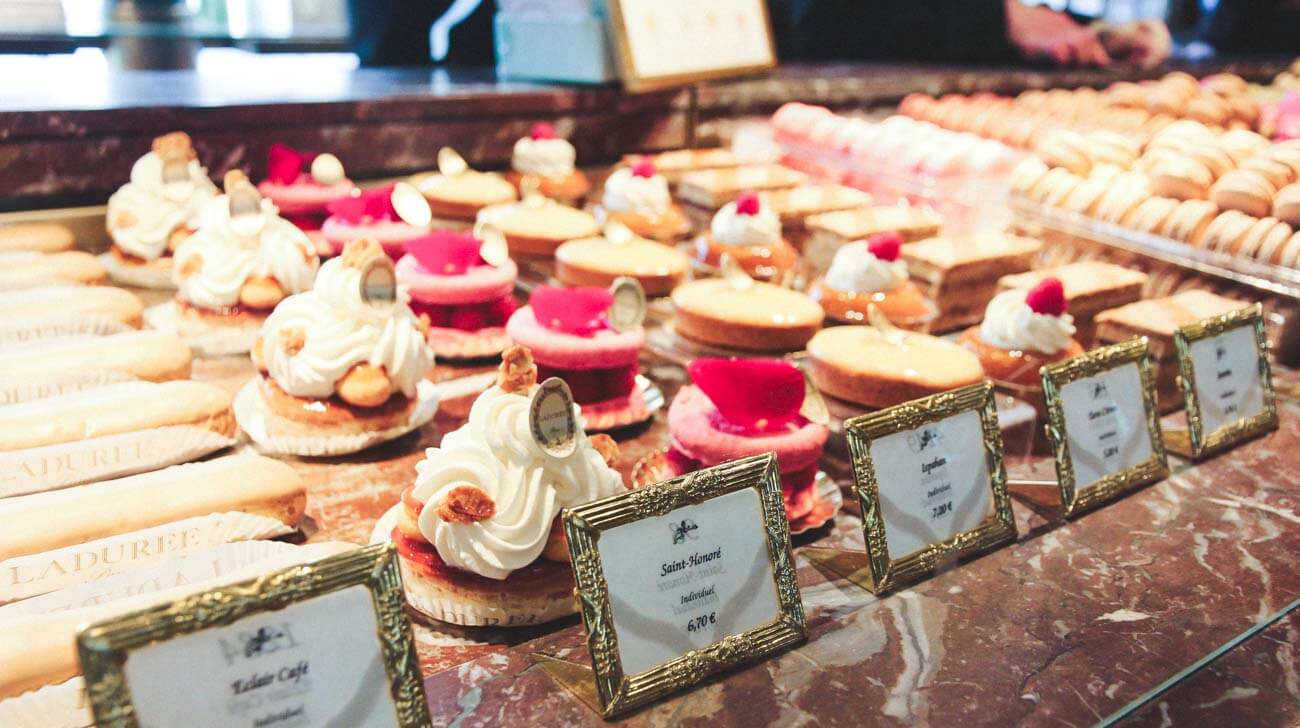 2. Take romantic pictures by the Eiffel tower
I know, it sounds so trivial at a first glance, but Eiffel tower is actually much prettier than I have imagined. And regardless of how crowd allergic you are, there is nothing more romantic than having a kiss by the Eiffel tower and have it on the picture, too.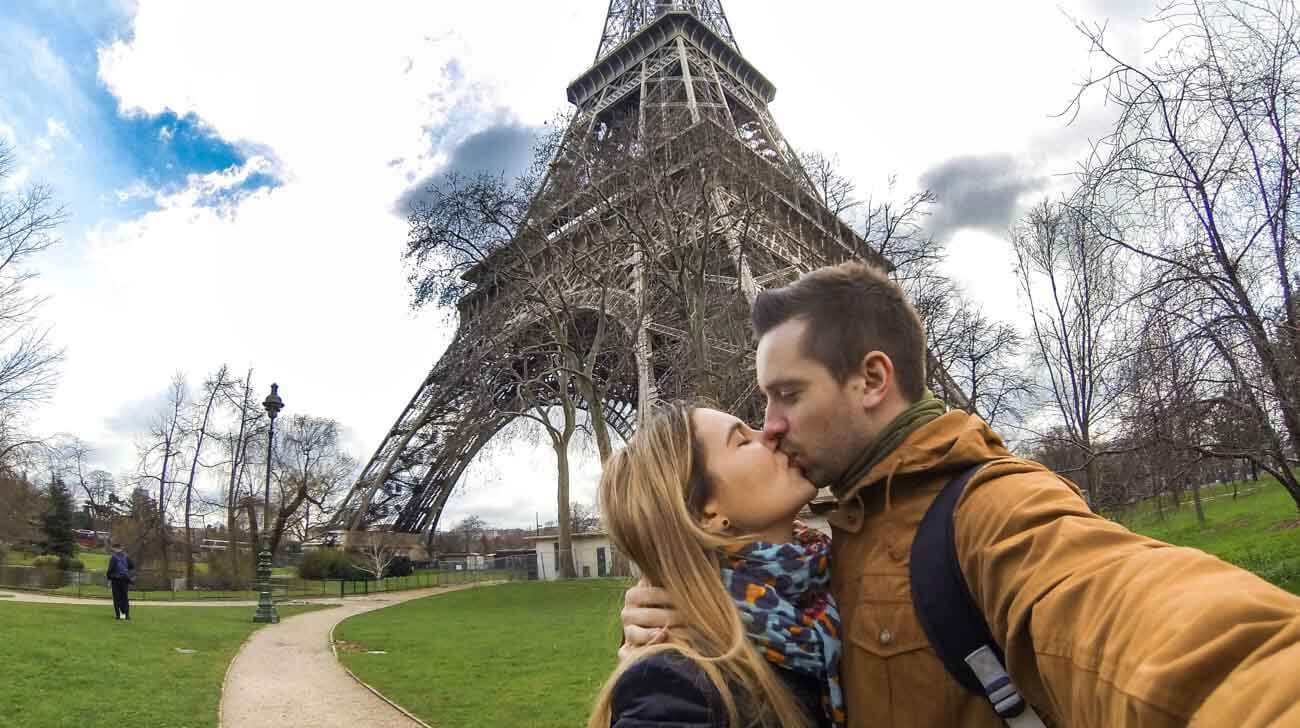 But be smart here, don't waste your day standing in line as this is a big no-no for a romantic getaway! If you still wish to go up, make sure to preorder your Eiffel Tower summit ticket to skip the lines.
For the best shots of the tower, take a walk to either Champ de Mars or Jardins du Trocadero. You get amazing views from the latter.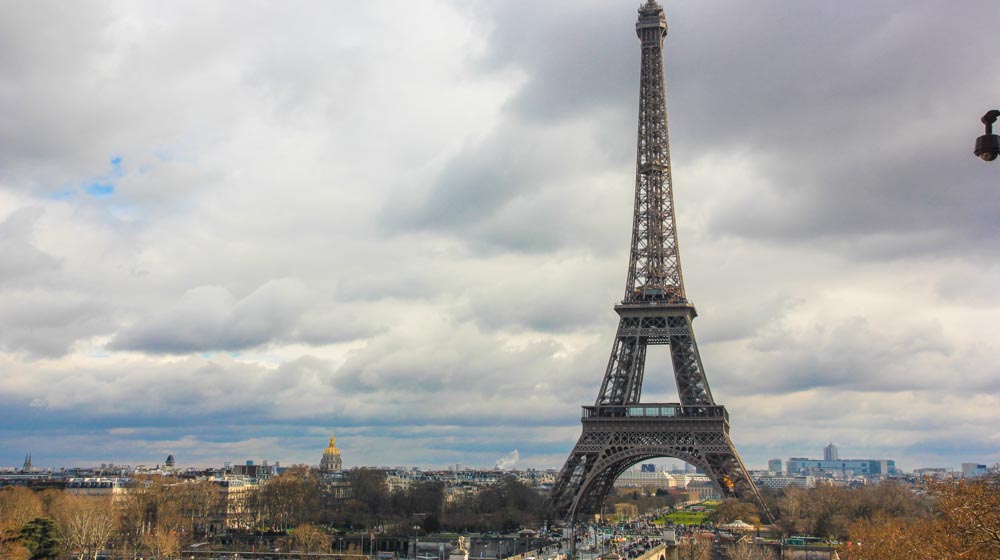 3. Love Until We Die…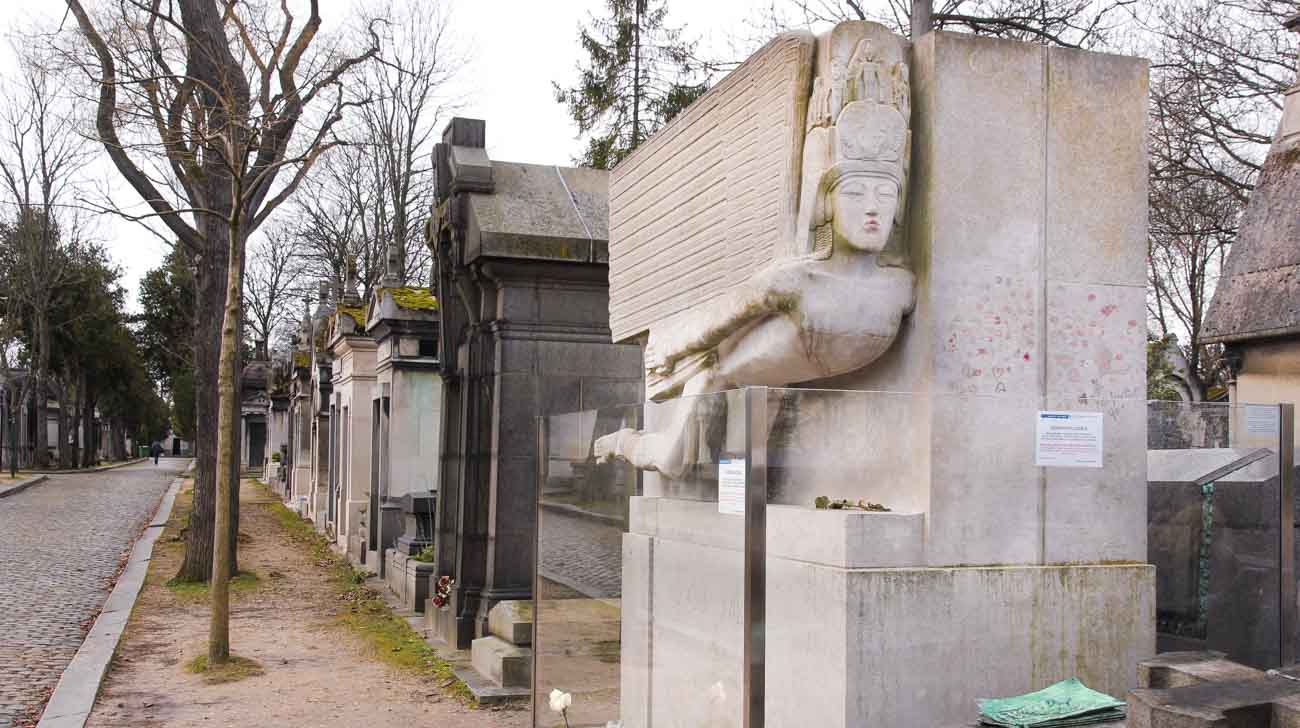 To really get what is meant by 'till death do us apart', take a walk to the romantic Pere-Lachaise cemetery. I've seen nothing like this before, except for maybe one in Lviv. This life's final destination spot is a work of art! No wonder it is so popular, now only Parisians can be buried here and…there's even a waiting list.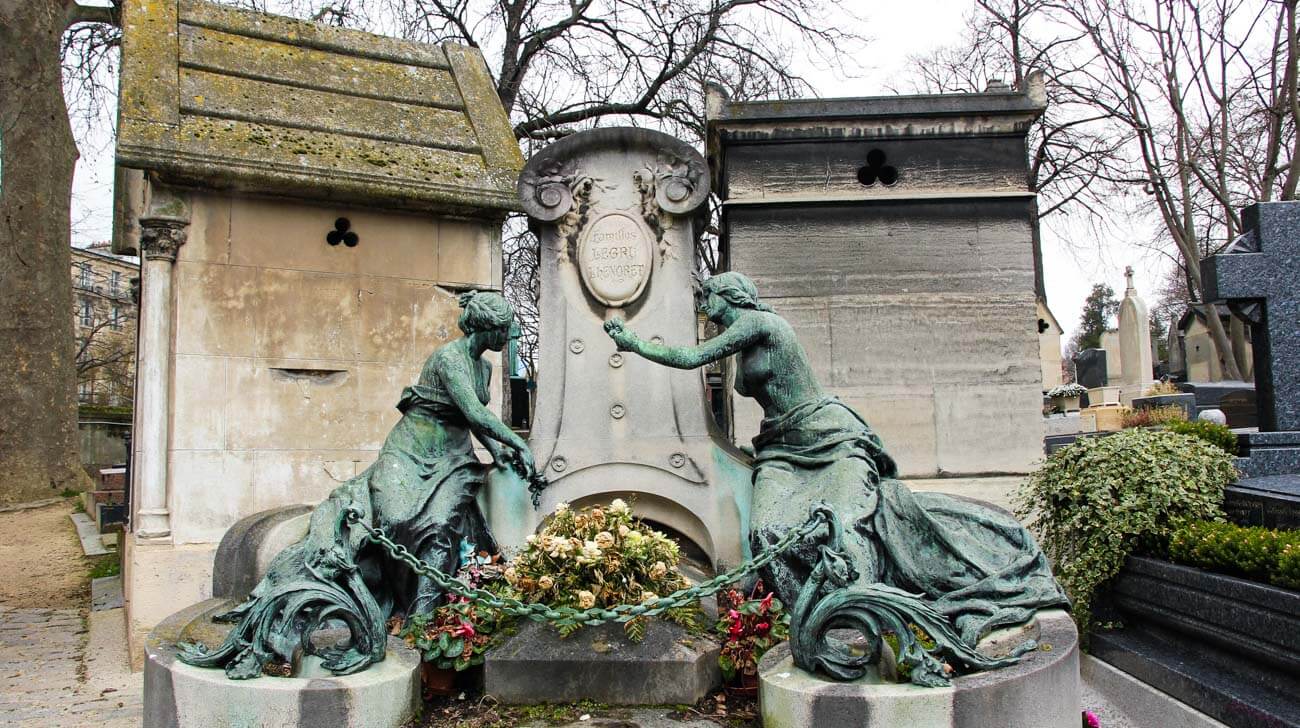 Some of the most outstanding people rest in peace within the Pere-Lachaise territory. Here you can see the tombs of Jim Morrison, Oscar Wilde, and Honore de Balzac. But be prepared for the long walk, the cemetery is huge.
4. Have a romantic dinner in trendy french restaurant
I think it is difficult to find a bad place to eat in Paris, the capital of not only love but food as well! But because choices are so many, it is hard to make up your mind on where to go. I can only recommend a personally experienced amazing little restaurant in the 9th arrondissement of Paris: OKA. This has become one of the trendiest places in Paris for French-Brazilian food. The place is very small and intimate with open access to the kitchen where you can peek at how amazing chefs are sweating over your meal. Portions are tiny, of course, but after nine-course exquisite treat, you will feel full with food and pleasure.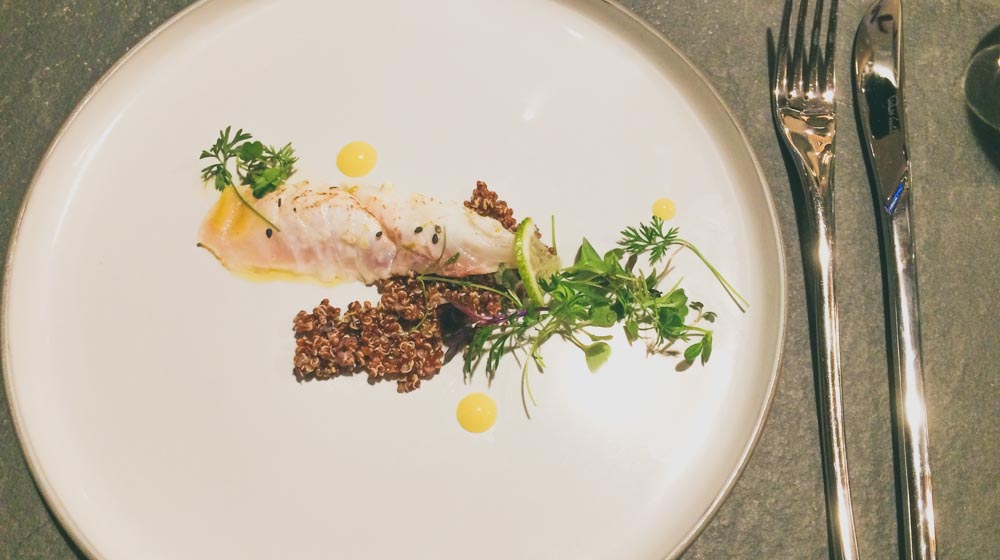 5. Spend the night with the unforgettable Moulin Rouge show!
If you want a spectacular ending to your romantic weekend in Paris, Moulin Rouge is a place to go! You won't miss the building for sure, it already invites you in with bright shining lights and famous mill.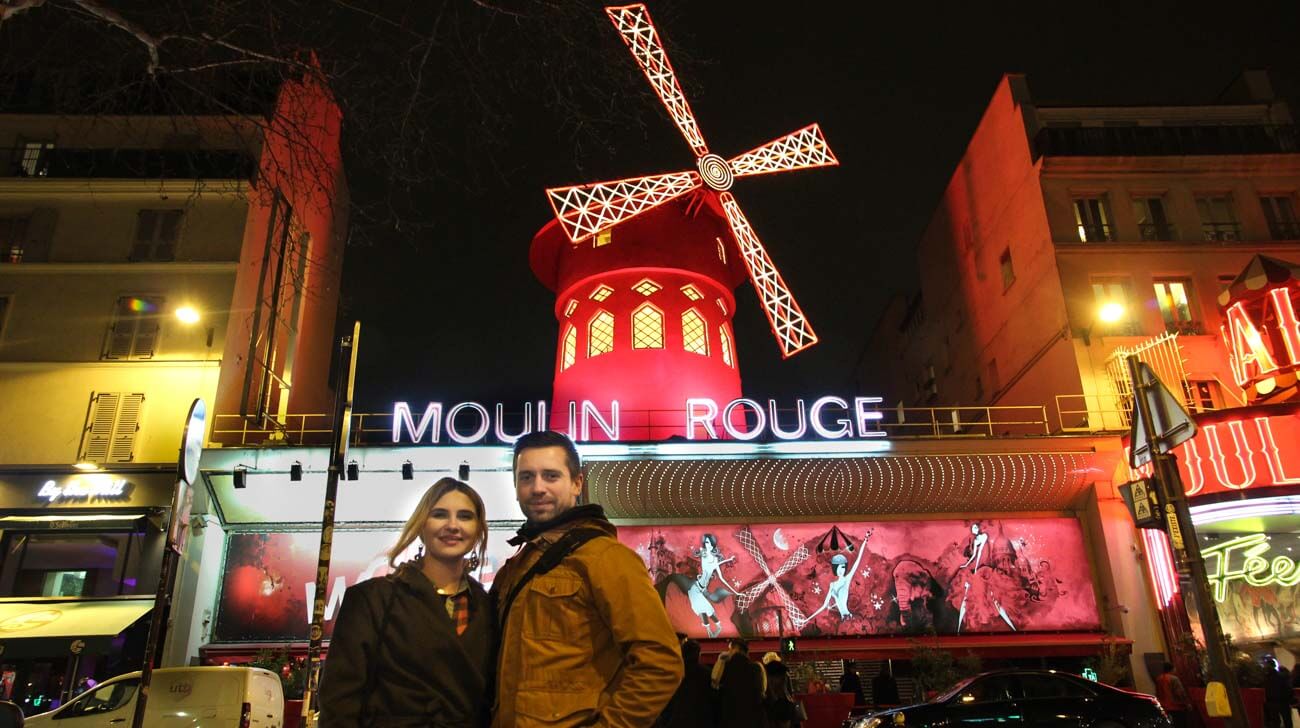 Moulin Rouge show is worth every penny you pay for it. The creators haven't spared a dime on costumes, beautiful dancers and stage decorations. The spectacular event will bring you into the world of love, romance and desire. Throughout the entire two-hour course of the show, I could not remove my gaze from the stage with its constant change of details: colors, music, costumes and dancers. After 'humbleness' of Scandinavia, Moulin Rouge show seems to bring you to the next level of luxury. Red carpet, champagne, beautiful people and head turning cancan dance.
You can also upgrade and go for a VIP dinner option.
+BONUS
If you feel creative, you can as well film a little street music video! Why not? This is what we happen to do in some place we travel to with our Karren band music project. Below you can see the fresh Paris ukulele cover for "Sweet Ophelia" by Zella Day. What can I say, enjoy your time in Paris as much as you can:)
---
Thanks to Moulin Rouge for the invitation to the show and the ticket price discount. As always, all reviews and experiences are based on my own opinion.

Like it? Pin it!
---
What is your dream day in Paris? Do you have a different idea of romantic things to do in Paris? Have you ever thought of bringing your loved ones here?