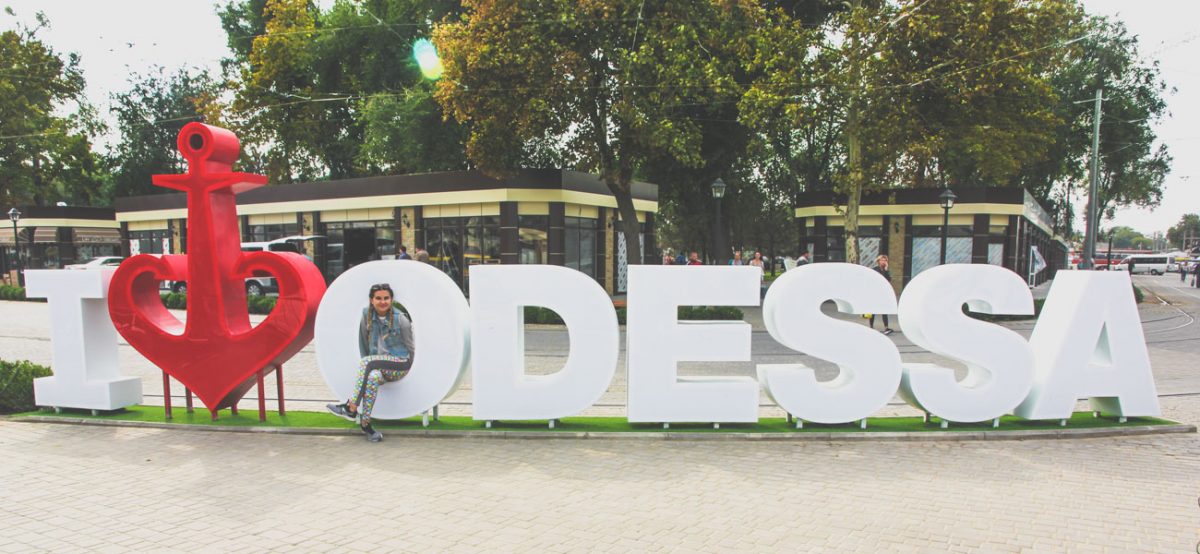 This post may contain affiliate links. I receive a small commission at no cost to you when you make a purchase using my link.
I've never thought I'll say it but yes, after visiting Odesa I had to go back and reconsider whether or not Lviv should top the list of my favorite cities in Ukraine. The competition is suddenly picking up rather quickly, with Ukraine appearing on a tourism map of Europe. After the annexation of Crimea, Odesa suddenly and unexpectedly even to itself became the first go-to place for Ukrainians on vacation. It has a perfect location south of the country on a fine coastal line of the Black sea.
Why You Should Visit Odessa?
The city had to adjust to the sudden flow of tourists on the go but what I cannot get out of my head is why has it not been on a map before? It has everything needed for tremendous cultural experience – great seafood, long sand beaches right in the city, cultural places at every turn, lots of greenery and spaces for relaxation, beautiful wide roads, and sidewalks allowing your thoughts to fly. I discovered that this 'pearl by the sea,' as indeed being such. The best time to visit Odesa, Ukraine is undoubtedly summertime, when the beach season is open. However, spring and autumn months will also offer you pleasant temperatures for a good holiday.
So, why should you visit Odesa, Ukraine?
Pick up a copy of my travel guide
Insane Ukraine
for local travel tips around Ukraine.
1. Get some unique local vibes strolling the Deribasivska street
Deribasivska is a pedestrian street that lies in the very heart of the city and stretches for nearly 1 km. It is named after the founder and first mayor of the city Jose de Ribas, who used to live on this street. As any central pedestrian street, this is the place where life is buzzing non-stop, be it day or night, due to its numerous cafes, shopping possibilities and street performances. Deribasivska is the most iconic place and one of the best places to visit in Odesa. The tales of it have traveled far beyond the borders of the region.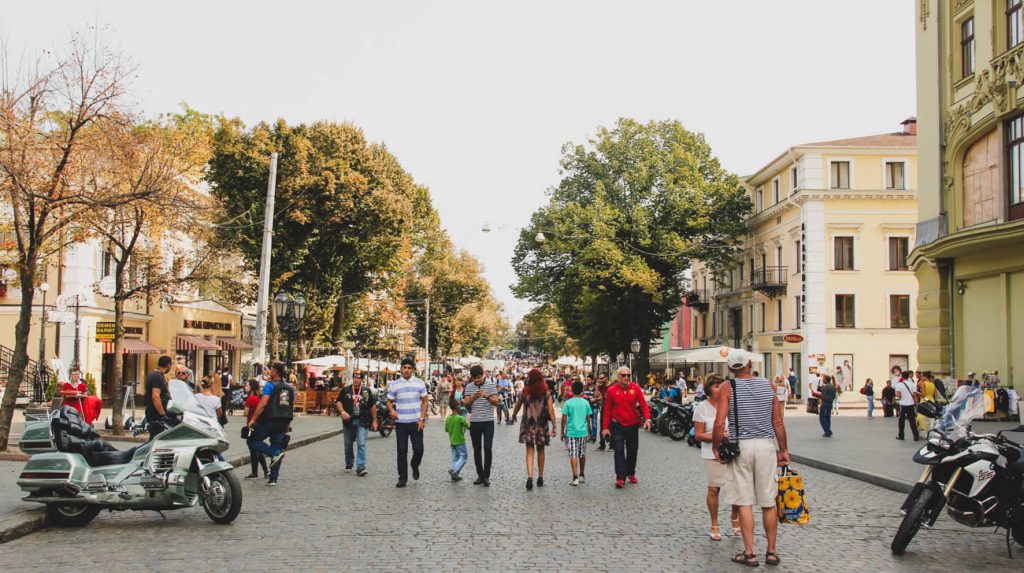 2. Relax, tan, and party on sandy Odesa beaches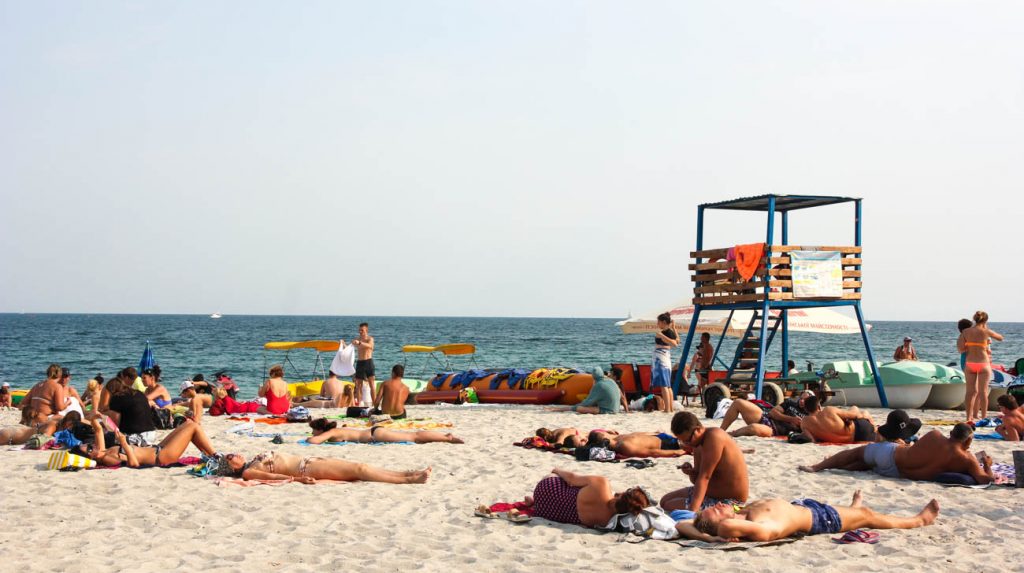 Who knew that gorgeous sandy beaches stretch for nearly 15 km right near the city center of Odesa? Well, I certainly didn't and shame on me!
The number of Odessa beaches offers a great variety of places to chill, tan, and swim allowing you to choose your very own favored place of rest based on whether you are a party person, chill-out person or a family with kids.
Right there, on the Otrada beach, you can choose any of the modern booths to hide from a burning Ukrainian summer sun, get a drink, and maybe even join an Odesa beach party.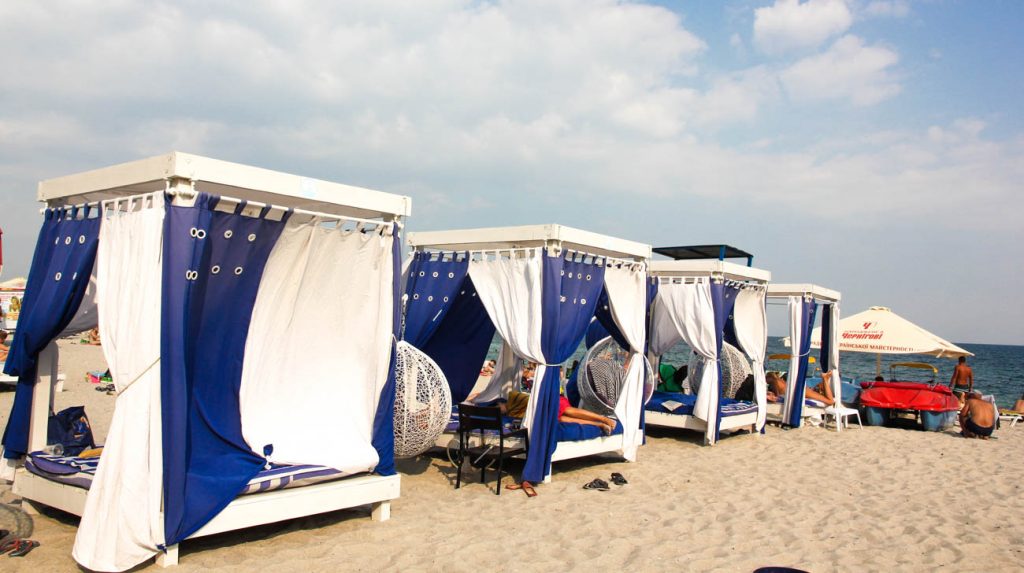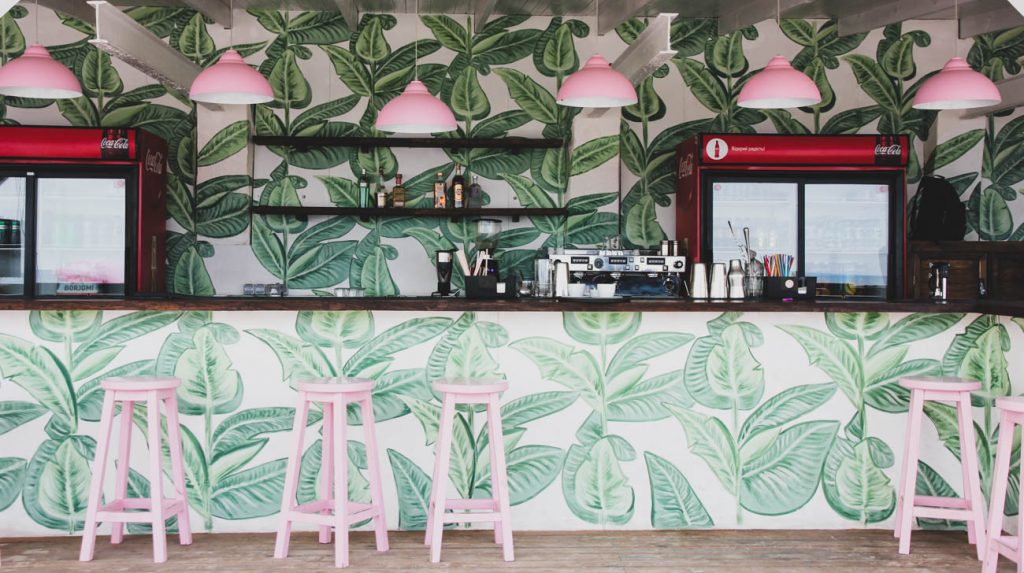 3. See numerous cultural artifacts and historical buildings
Odessa is like Paris of Eastern Europe. So many old-style buildings with famous names on them. At a certain point in time, a lot of artists, dreamers, and eccentric people lived in Odessa getting inspiration from its vibrant and unique culture. A lot of streets are named after these people showing Odesa's appreciation for their contribution to the city's development, such famous names as Duc de Richelieu of France, the greatest Russian poet A. Pushkin, and a famous Ukrainian/Russian writer N. Gogol are among the many others on the list.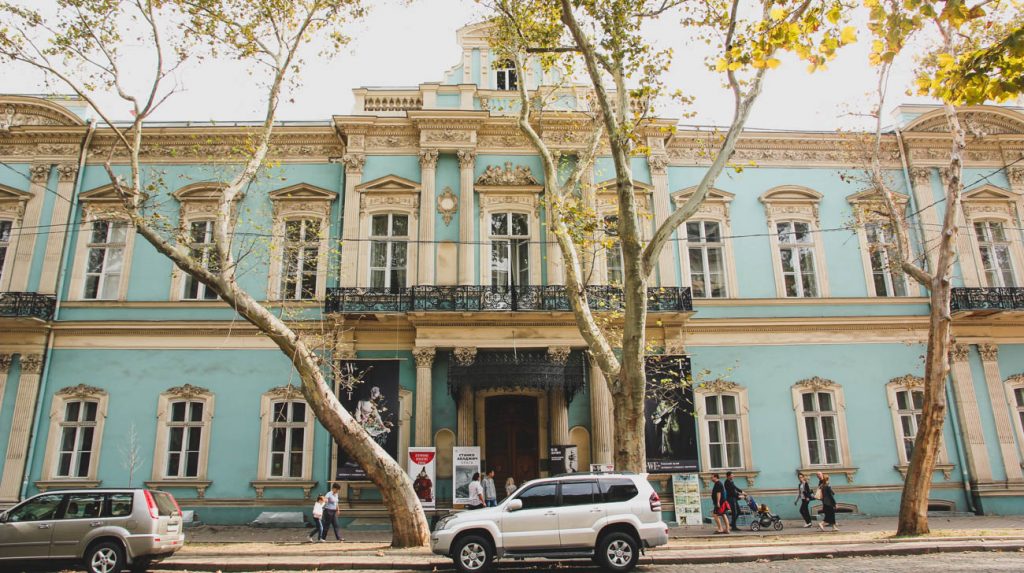 All those old Odesa buildings where these people lived are still there. That definitely adds some charm, just be sure not to walk under the ones that look too old! Many of them really need some reconstruction and that is definitely the issue that city faces today.
4. See the magnificent Odesa opera theater
Odesa Opera and Ballet theater is among the most popular sights in the city and it totally deserves to be that. It has that neo-baroque exterior and a luxurious interior that attract visitors to explore it from both inside and outside.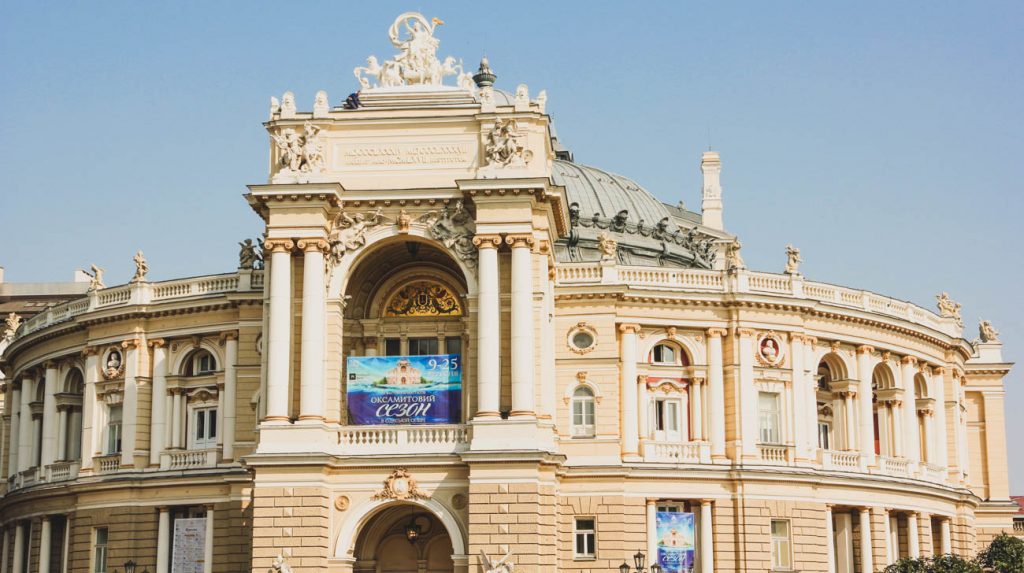 5. Get some fresh seafood at the local Odesa market "Privoz"
This is Odesa at its purest. Being the port city it serves as the first entry point to many goods arriving in Ukraine, both fresh and not. The Privoz market, situated right next to the central station offers a great variety of those products at a very competitive price that is usually inflated by the middlemen afterward.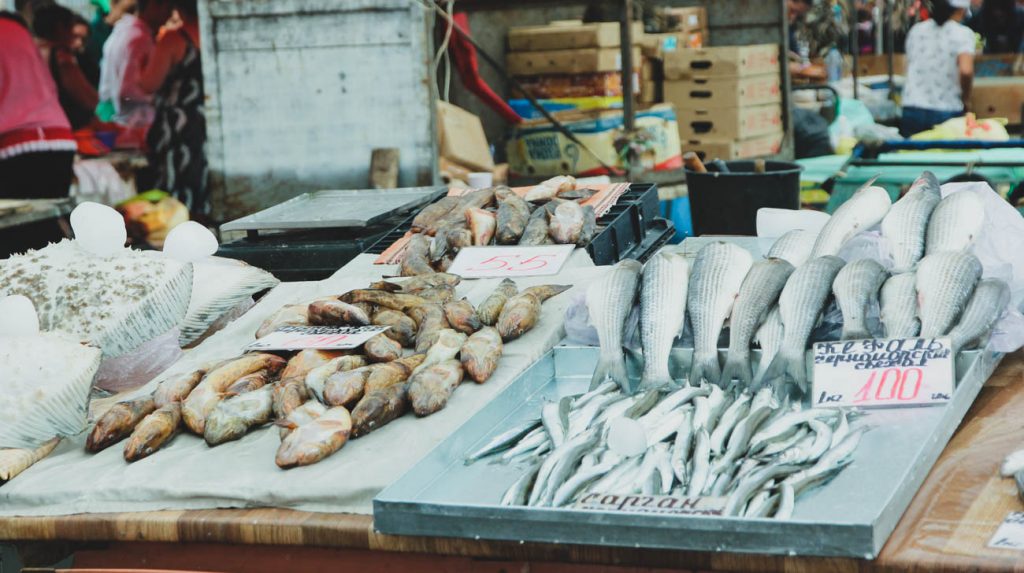 6. Take a walk up and down the Potemkin Stairs
The stairs themselves are not breathtaking at all, however, they are rather symbolic, serving as the main entrance to the city from the seaport. Going up and down these stairs will make you short of breath, so for the lazy ones, there is a funicular right next to them that can take you to the top.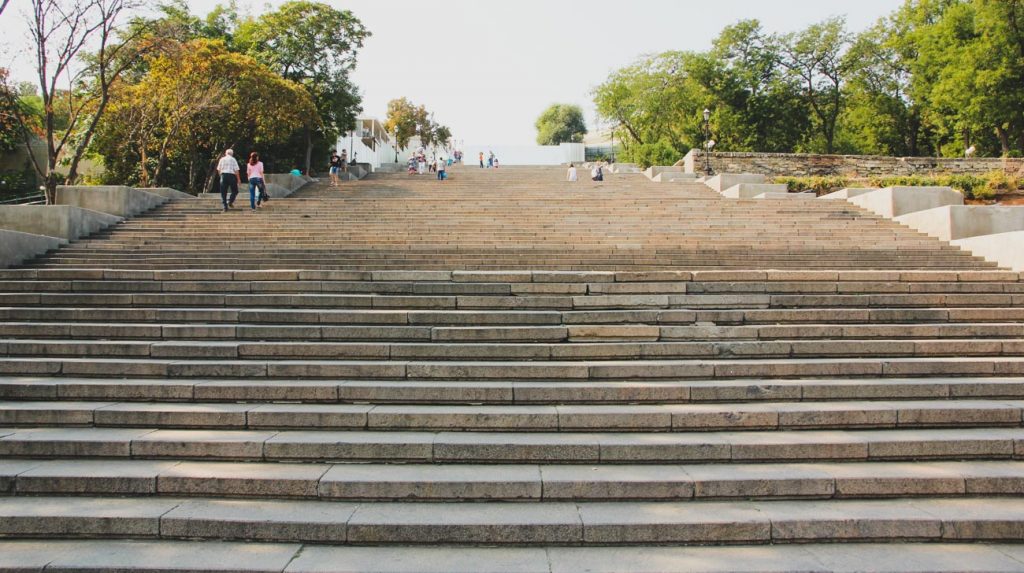 Atop the Potemkin stairs, you get an awesome view over the port of Odesa.
7. Take advantage of Ukrainian prices in one of the numerous cozy cafes and bars
Odesa is not short of entertainment spots. Numerous restaurants with local specialties and rich variety of Ukrainian food mixed with low Ukrainian prices make for a great budget destination for adventure seekers. Odesa cafes are numerous, bright and often have a pleasant interior.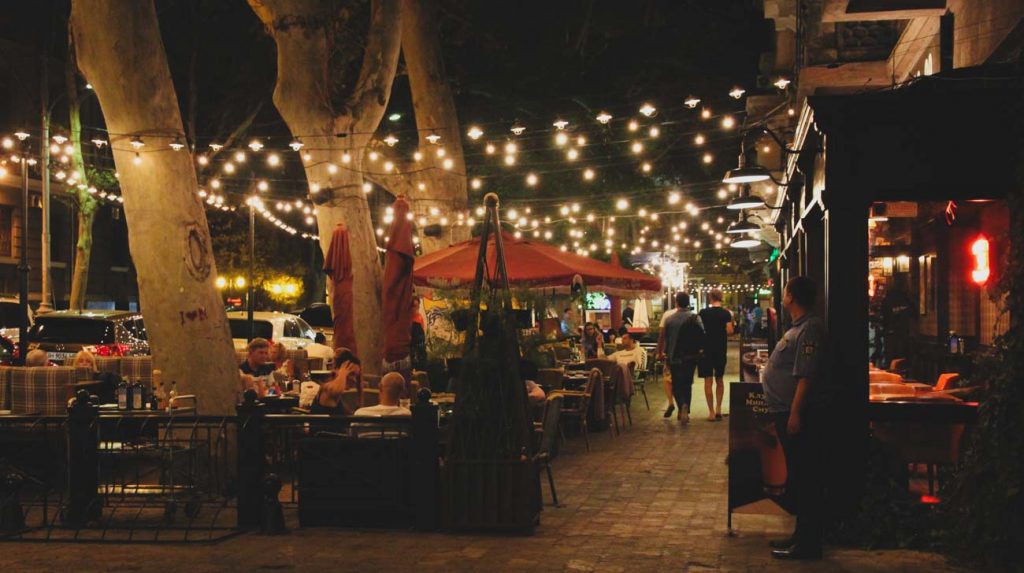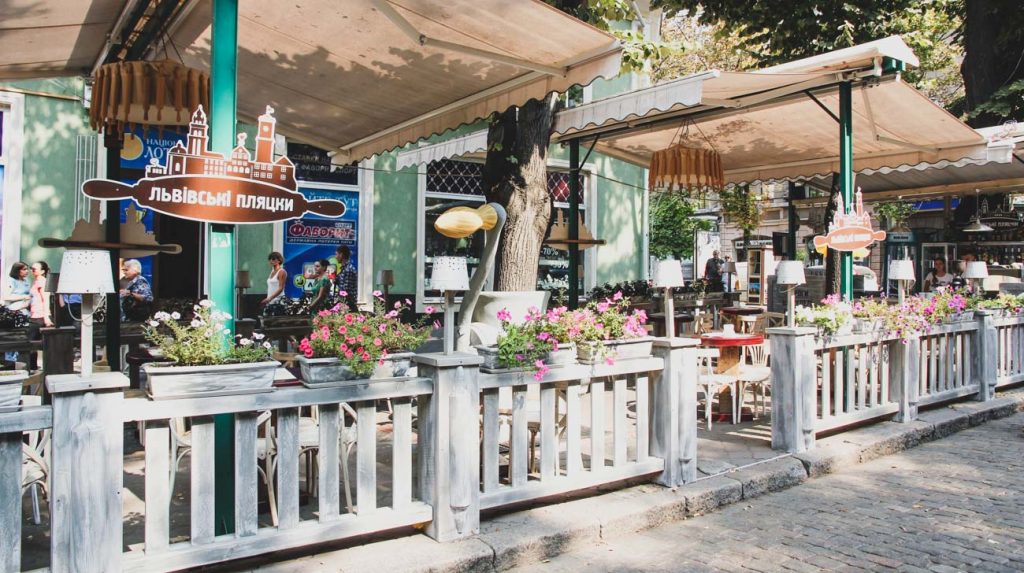 8. Chill in one of the many green new parks of the city
Odesa is serious about keeping the city green! Chill in any of the 10+ parks or green zones of Odesa.
9. Enjoy romantic night views over the docs and the sea
Right next to the Vorontsov Palace, many young people come to enjoy the night view over the highlighted docs from the top of the hill, which opens a beautiful view over the sea. There's something romantic about it. Just make sure to come here in a stable state of mind, the hill is quite high and we don't want anyone to fall over, do we?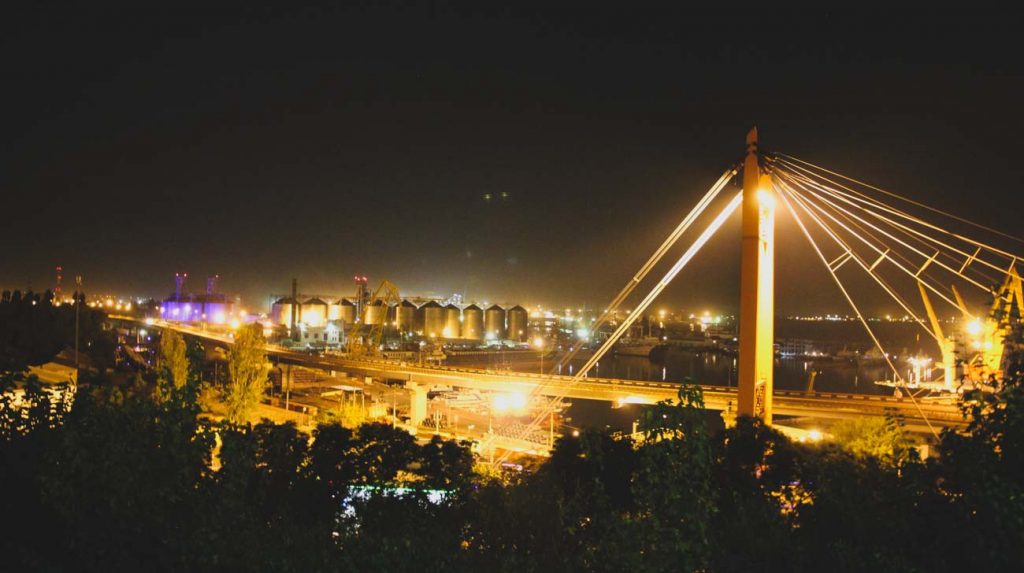 10. Walk the wide and spacious green streets
One of the things I loved about Odesa was its beautiful stone-paved wide streets. So untypical of big cities where everything is packed with buildings and information, Odesa is a pleasant contrast, allowing your thoughts to fly and your lungs to breath.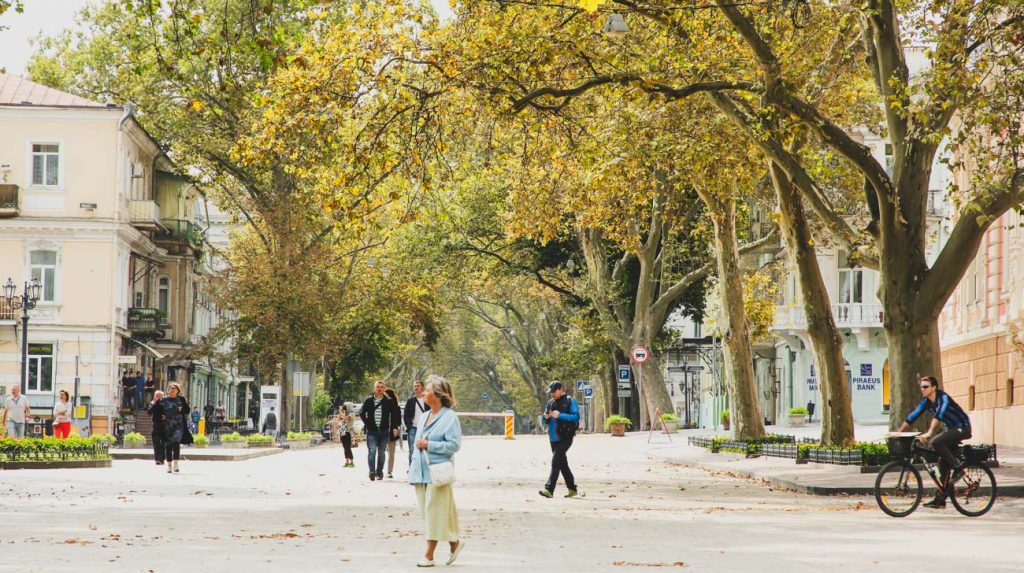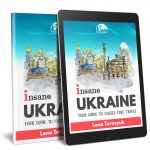 Planning on visiting Ukraine? I've gathered best first-hand travel advice in my travel guide "Insane Ukraine" with local tips and tricks. Click here to learn more.
How to get to Odessa?
Odessa is easily reachable by trains from many cities (prepare for long distance rides though). And ride in a Ukrainian regional train is an experience in itself that deserves its own article (I hope I'll get to it some day).
A new highway that leads here from Kyiv, the city with biggest airport in Ukraine, will take you around 5 hours of driving.
Odesa also has its own airport – Odesa International Airport, but unfortunately, it doesn't serve that many flights. The only connections they have at the moment are domestic flights and a couple of routes to Warsaw, Vienna, Minsk, and Dubai. Therefore, your best chance is a layover flight from Kyiv or Lviv.
http://iwandered.net/2016/05/21/things-to-do-in-kiev-ukraine/
Where to Stay in Odesa?
I think AirBnb is your best option as there are many rental places in the city that are both affordable and pretty gorgeous looking. Remember, Ukrainians value the appearance, so many places could be decorated to look like a palace or something ridiculous like that.
Wrap Up
Honestly speaking, Odesa swept me off my feet. Maybe that's because my expectations were low, but I left Odesa after a short September weekend with a thought that it's a place to come back to.
I can tell that locals take pride in living here. The city is known as a humor hub of Ukraine, where many humor-based competitions commence. On top of that, it has that uniqueness of being home to many great people that makes it, in my view, the Paris of the Eastern Europe. Even better cause it has the sea 😉
Yes, Odesa does have its own rather unique vibe, which makes it neither Ukrainian nor European. What can I say, Odesa is Odesa.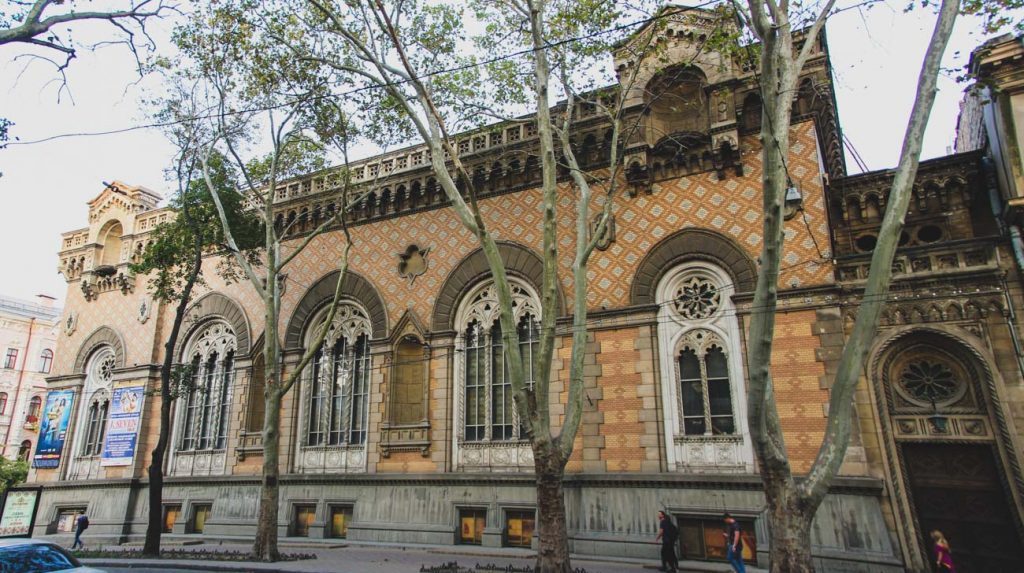 Are you traveling around Ukraine? You might also like these posts:
WHY I VISITED CHERNIVTSI AND YOU SHOULD, TOO!
RIVNE – THE UP AND COMING CITY OF UKRAINE!
MY LOVE AND HATE RELATIONSHIP WITH KYIV CITY
Like It? Pin It!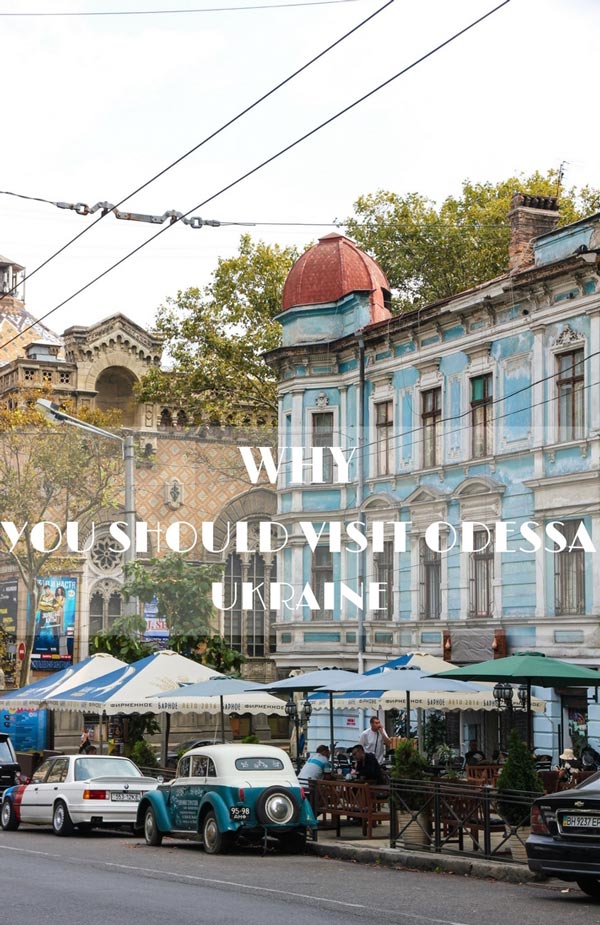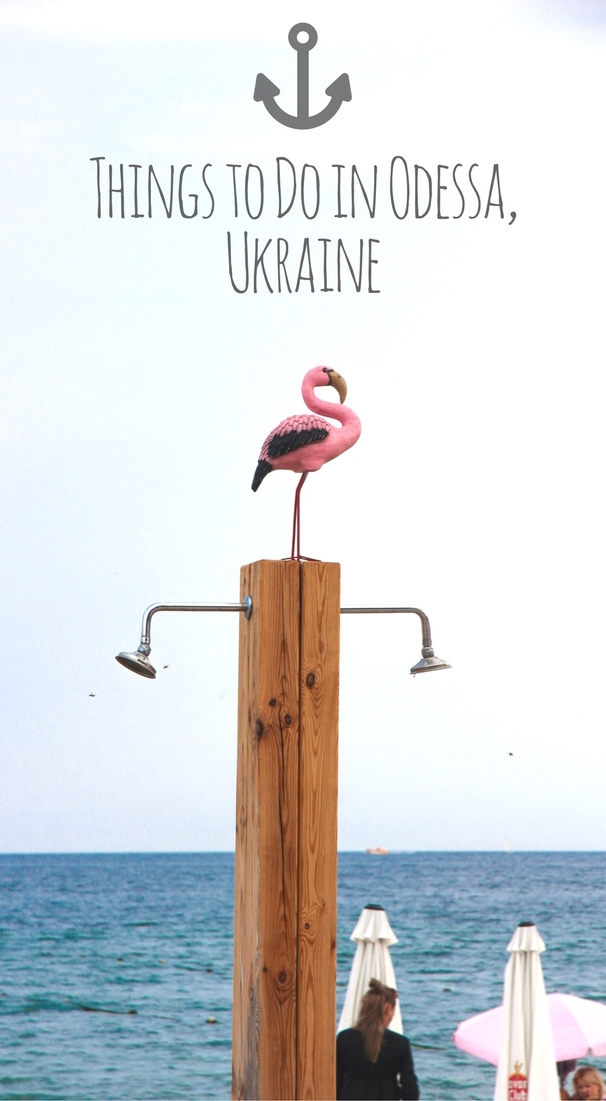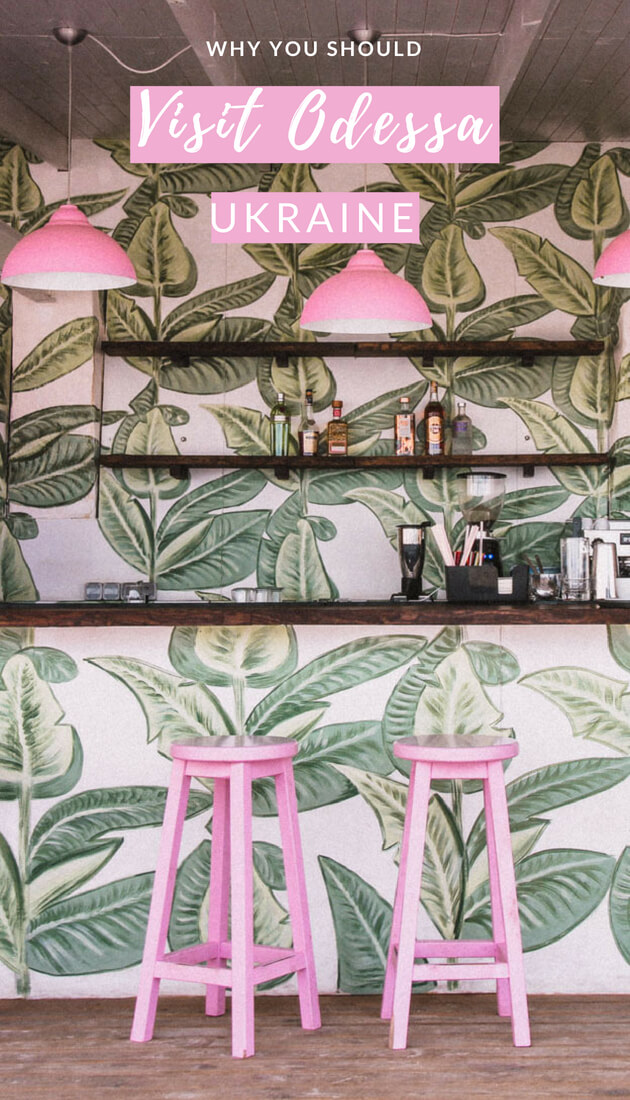 ---
If you were to visit Ukraine, which places would be on your bucket list? Would Odesa make it there? Share your thoughts in the comments below.