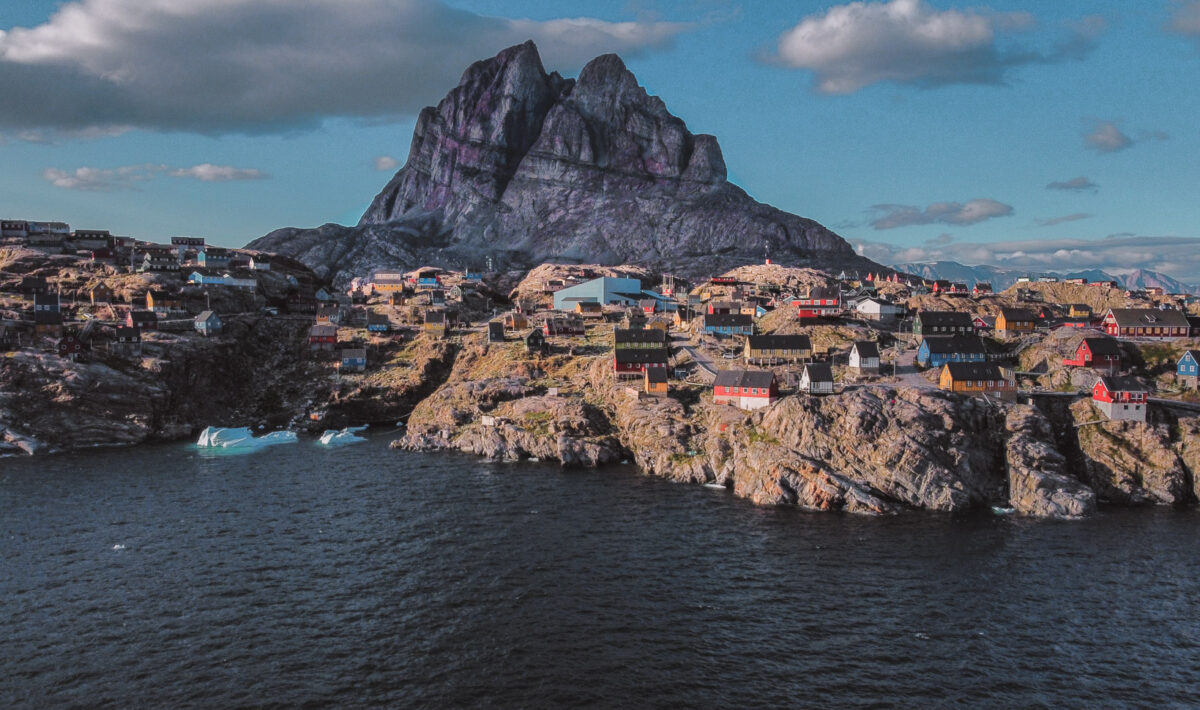 This post may contain affiliate links. I receive a small commission at no cost to you when you make a purchase using my link.
I love Nordics and enjoy discovering the remote places in the area. Some of my favorite trips were in the Nordics: Trolltunga hike in Norway, a road trip in Iceland. After my trips to the green Faroe Islands and remote Svalbard way above the Arctic Circle, I started laying my eyes on a trip to Greenland. For a long time, it seemed like a remote and unlikely possibility, but I started a separate budget just in case I ever warm up the idea of actually going. After weeks of planning, I finally booked my trip to Greenland. Here, I will share with you all the details of my planning. Believe me, it required some serious spreadsheet magic to make it happen.
What is the best time to visit Greenland?
The first order of business is to figure out when exactly you want to go to Greenland.
The answer will largely depend on what exactly you want to see or do. If you want to experience the midnight sun, endless days, and get a chance to see the animals, such as whales, muskox, or reindeer, the best time to visit Greenland would be the summer period from June to the beginning of September.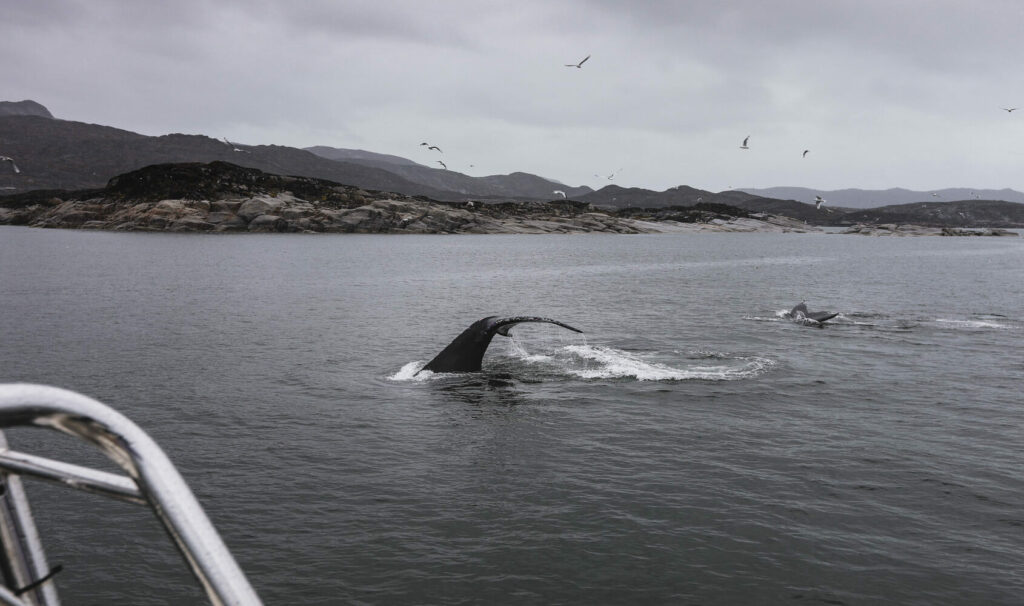 If you are after fun snow activities, such as dog sledding, ice-fishing, or hunting for the Northern lights, the winter season might be of more interest to you.
On the other hand, one of the most popular times to visit Greenland is in the spring months from February to April. This is when you still get to witness the Northern Lights, but at the same time to get to experience that slow awakening from winter and the gradual pink sunsets and sunrises above the snowy peaks.
I really wanted to do an Easter trip, but I got the chance for a vacation in August and I am excited to visit the Greenland in the season when many boat excursions are still available.
How to get around in Greenland?
The most convenient flight routes to Greenland go via Copenhagen or Reykjavik with a number of direct daily flights. You can use flight search engines for the best route. However, I found that AirGreenland is one of the best to use if you want to play around with overnight stopovers in different cities.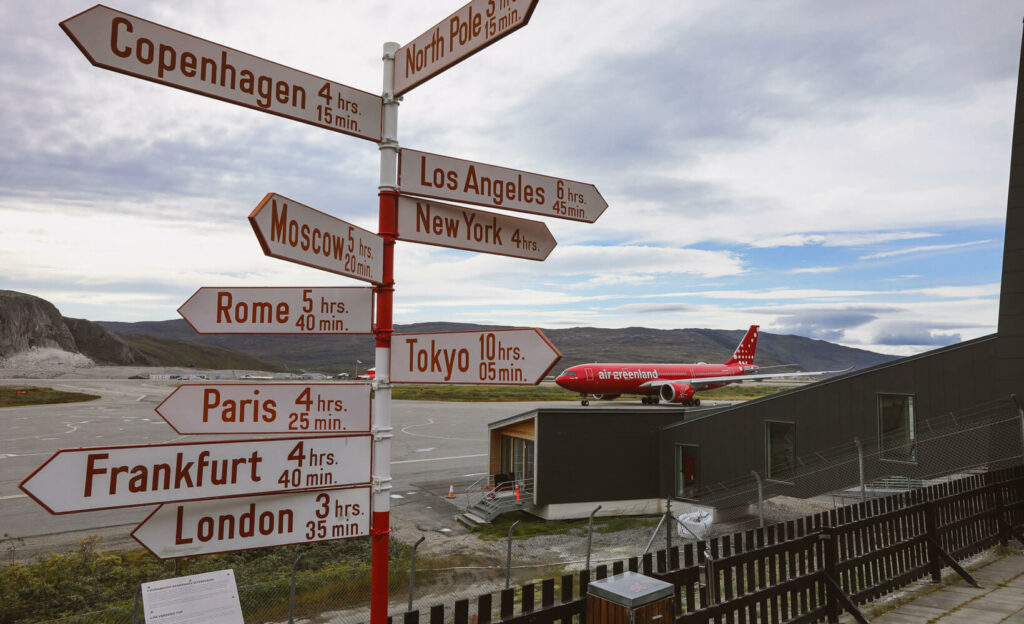 For example, you can book a trip to Ilulissat with a short stopover, or you can select an option with 23-hour long layover in Kangerlussuaq and use this opportunity to explore the city without extra travel cost (spoiler alert: there is not much to see in Kangerlussuaq itself, but you can take a few adventure trips from there).

Moreover, the website has a selection of the cheapest ticket offers called Takuss tickets, which are available for those booking in advance.
I've noticed that prices for AirGreenland flights are almost the same throughout the year and do not fluctuate as much as other commercial airlines' based on holiday period and arrival/return.
Therefore, I ended up booking all my flights directly from the AirGreenland site.
Getting around in Greenland is also a challenge since most of the settlements are situated on shores and are not connected by roads. Your only options are flying or taking a ferry.
Flying between towns in Greenland
You can use AirGreenland for all your inland flights. Most of them will still connect through the biggest hubs, such as Nuuk, Ilulissat, or Kangerlussuaq. The bonus about flights within Greenland is that you don't have to pay for the separate helicopter excursion. Flying between towns will be an amazing adventure in itself as you'll be taking a small propeller plane or even a helicopter. It is an incredible addition to your trip. The helicopter takes about 10 passengers, so make sure to get a window seat for the best views and enjoy your activity without having to pay extra for it.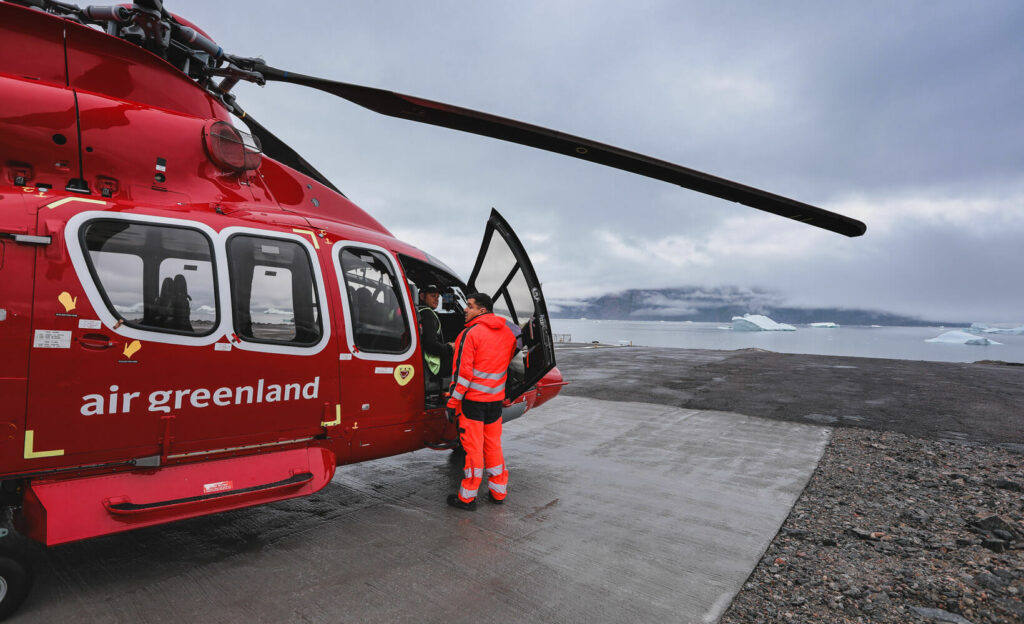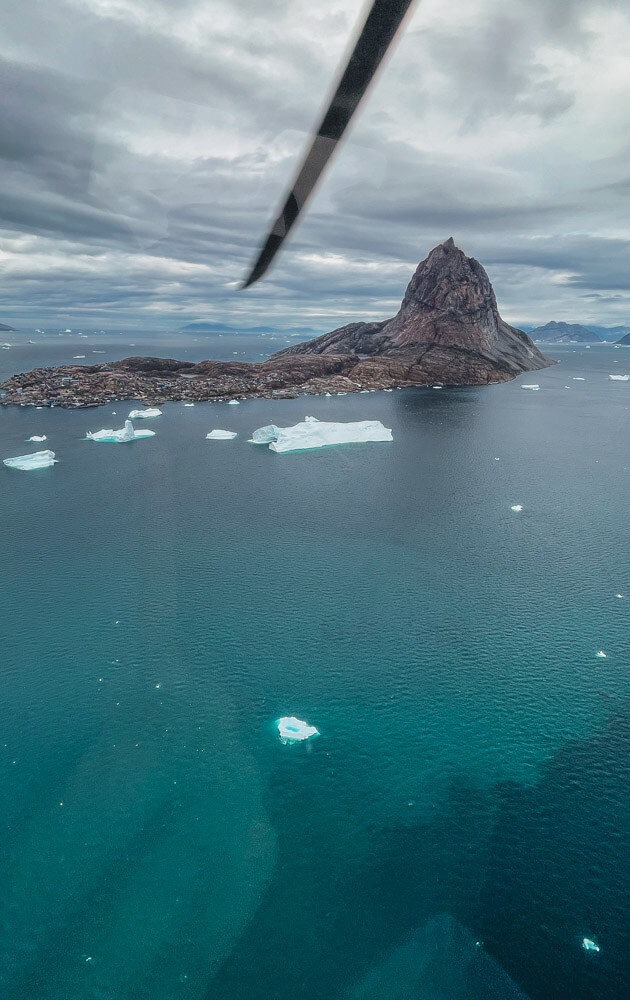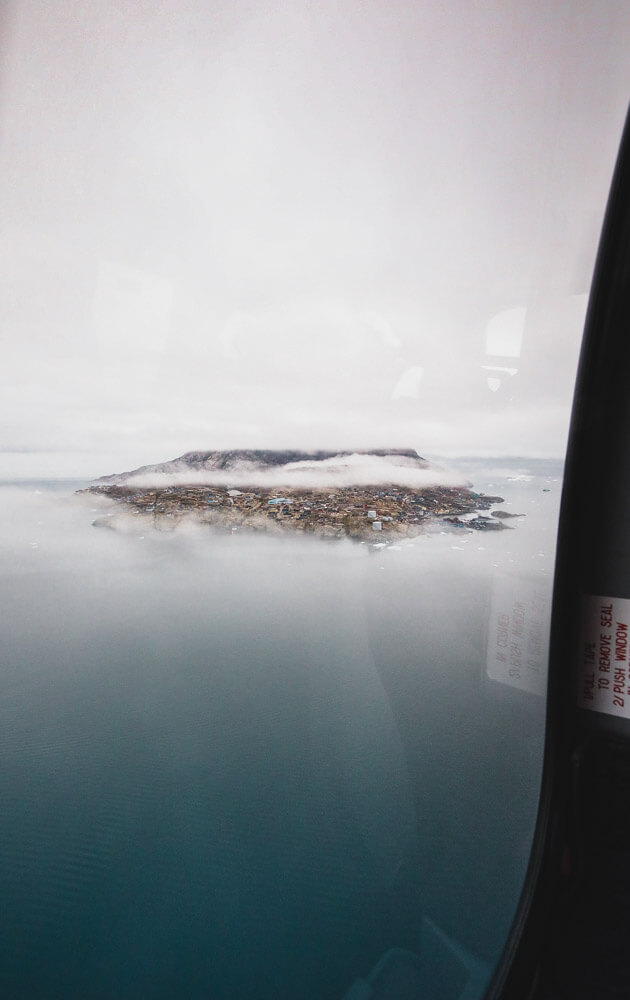 Traveling around Greenland by ferry
Arctic Umiaq Line operates the only passenger ferry in Greenland. It runs from April to January along the West coast of the island between Ilulissat and Nuuk and between Nuuk and Qaqortoq in the south with stops along many small settlements.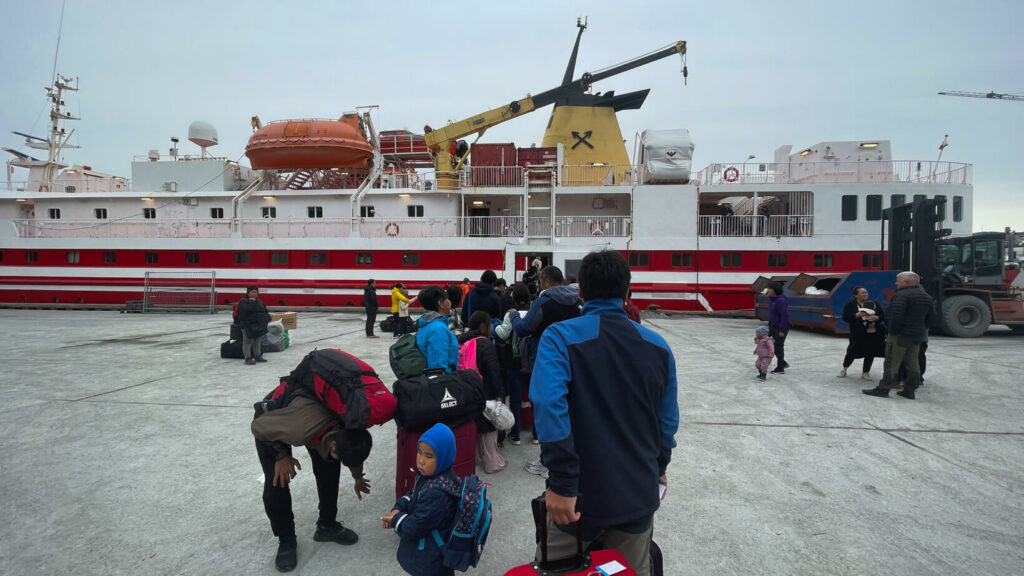 You'll find that often the ferry will run through your desired destination only once per week. For example, a ferry from Nuuk to Ilulissat only departs once a week on Fridays. So you have to plan the journey very carefully. Make sure to make your bookings in advance. I booked my couchette 2 weeks before departure and all the cabins were already sold out. The good thing is that you can always cancel your ticket up to 2 hours before departure for a full refund. So it is better to be safe than sorry.
How to find the best hotels in Greenland for your stay
It is important to note that accommodation in Greenland is scarce, especially if you are looking outside of major towns like Nuuk. Therefore, your best chance to find budget accommodation in Greenland is by booking well in advance. You know what? Scratch that, let's establish right away that there is no such thing as budget accommodation in Greenland. There are cheaper options that could be found on a few local sites but even those start from about 950 DKK (130EUR) per night.
Local places to stay in Ilulissat
Ilulissat Guesthouse has a number of good room options. Also, you choose to rent one of a few houses if you travel as a group.
Blue Trail Guesthouse is situated on the outer edge of the town, but with a good location if you are going to the hiking trails. It offers mainly rooms with shared bathrooms.
Paa and Jannick Bed&Breakfast have a number of apartments and rooms to choose from.
All of the above-mentioned accommodation options have to be booked via email to the owners. You can find their contact information on the sites.
In my case, I reached out too late and all of the residences were already booked. Therefore, I had to turn to a more conventional way of booking hotels via Booking.com.
Finding the best hotels to stay in Greenland
Sometimes the prices get cheaper closer to the travel date, as hotels run promotions to get fully booked. Make sure to check on the app, as Booking often offers "mobile-only" prices that can be 10-20% cheaper than those on the desktop.
Here are the hotel options I went for and can recommend:
Hotel SØMA Ilulissat – they are situated on a shore and you can book a room with a much-desired sea view with the icebergs. The prices start from about 1,200 DKK per night (165EUR).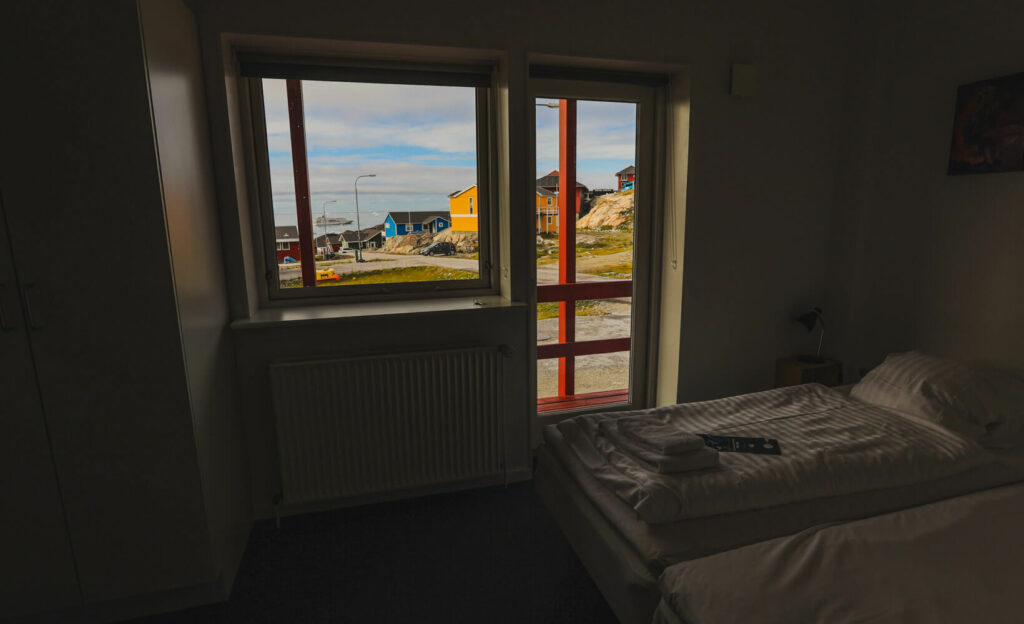 Hotel SØMA Sisimiut – a sister hotel with the same range in Sisimiut.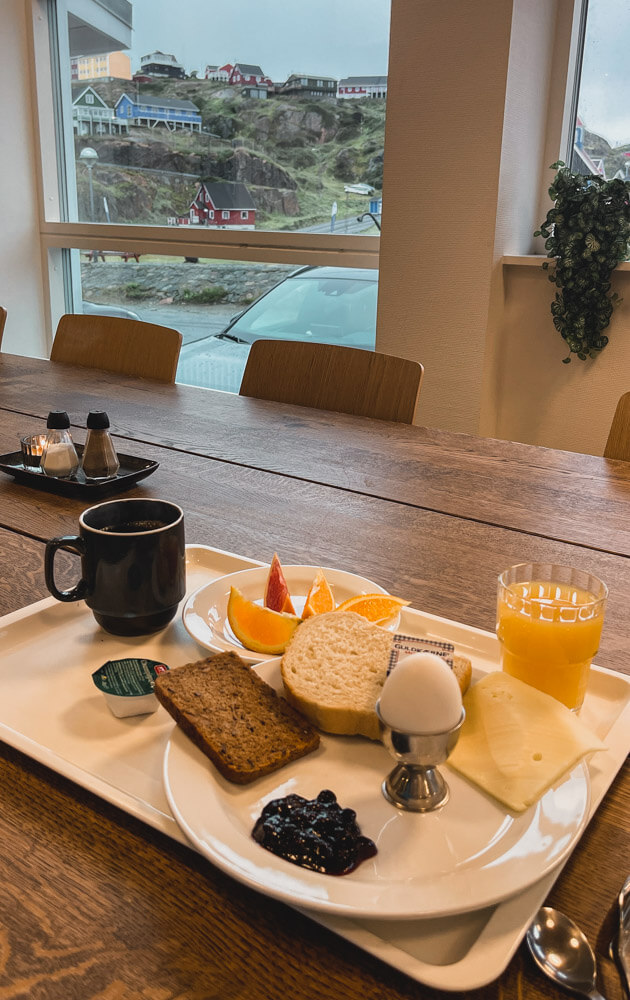 If you're traveling as a couple make sure to check out some of the hotel's deals, they might have a special offer including overnight stay + dinner for a good price.
Amazing things about hotels in Greenland is that they offer free pick up and drop off at your arrival and departure points, be it the airport or the ferry port. So, be sure to inform your hotel about your arrival time and flight number, so they can come and drive you to the hotel.
Activities in Greenland
Last but not least, you might want to plan some activities before you start your trip to Greenland.
You can start your search for the best activities suited for your selected season of travel by checking out the official Visit Greenland site. Overall, it is quite useful in planing of a trip to Greenland in general. But also in figuring out which activities can be available to you in the summer versus winter season or in the region of your choosing.
For a more detailed search of specific tours, I used Guide to Greenland site, as it allows you to aggregate available tours by different operators by town or time of year. Even though I found it helpful in planning, I ended up not using it due to the ridiculous "service" and "banking" fees that they add to the booking, adding up to at least 300 DKK (40EUR) extra on top of the stated tour price. If you end up booking through them, I recommend booking all tours at once to avoid paying the fees for each separate booking.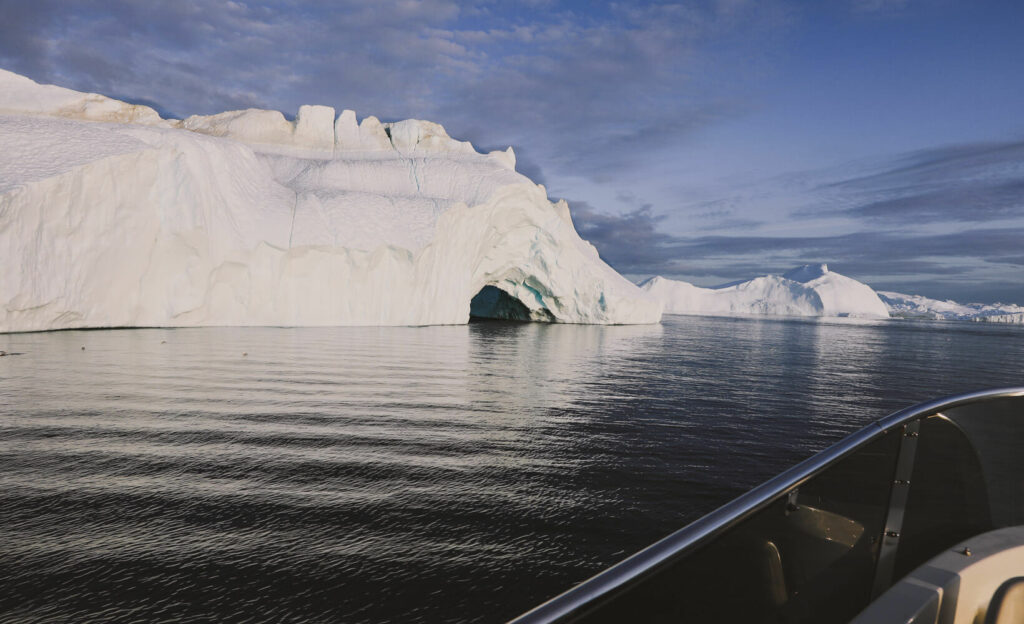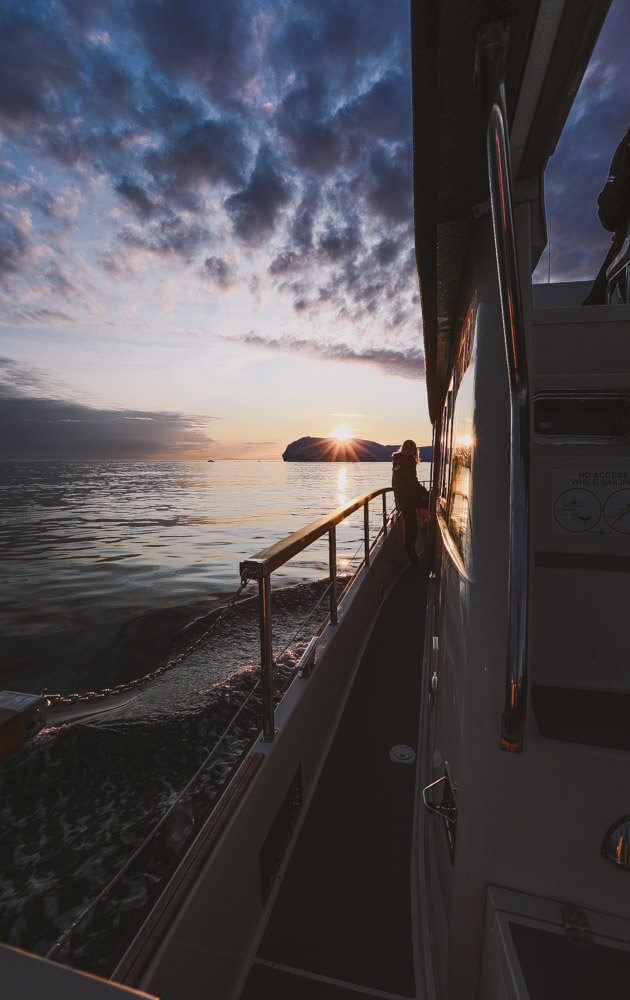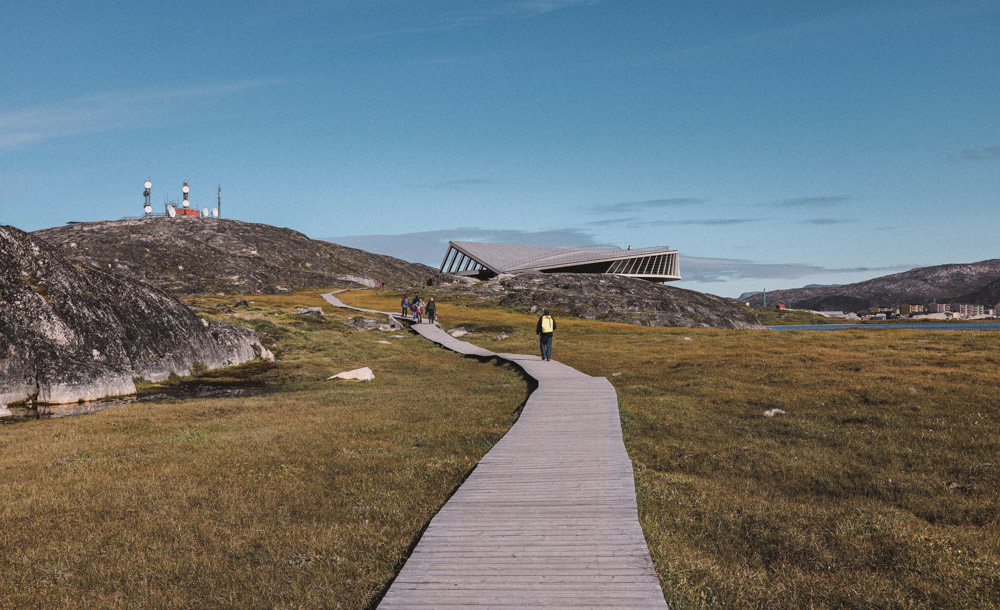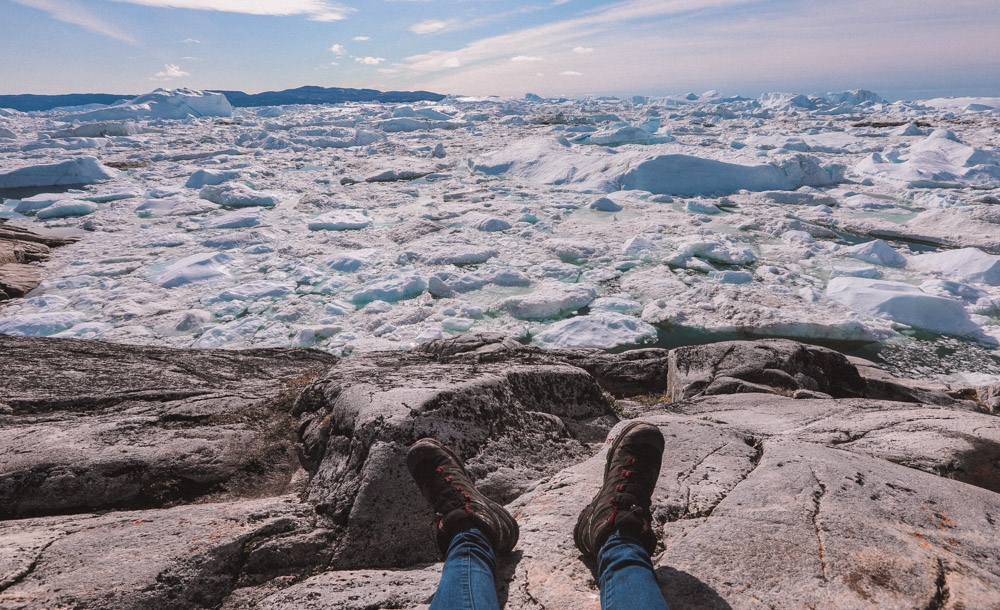 As for actual tour operators, I can recommend Disko Line Explorer for tours in Disko Bay. They have great reviews on TripAdvisor. I also booked some other tours from Albatros Arctic Circle.
Summary
So, I've just summed up all the information I gathered during preparation for my trip to Greenland. Planning was an essence in making it all fit together, as it is rather expensive to just stroll around without a plan. I wish you an amazing time on your Greenland trip!