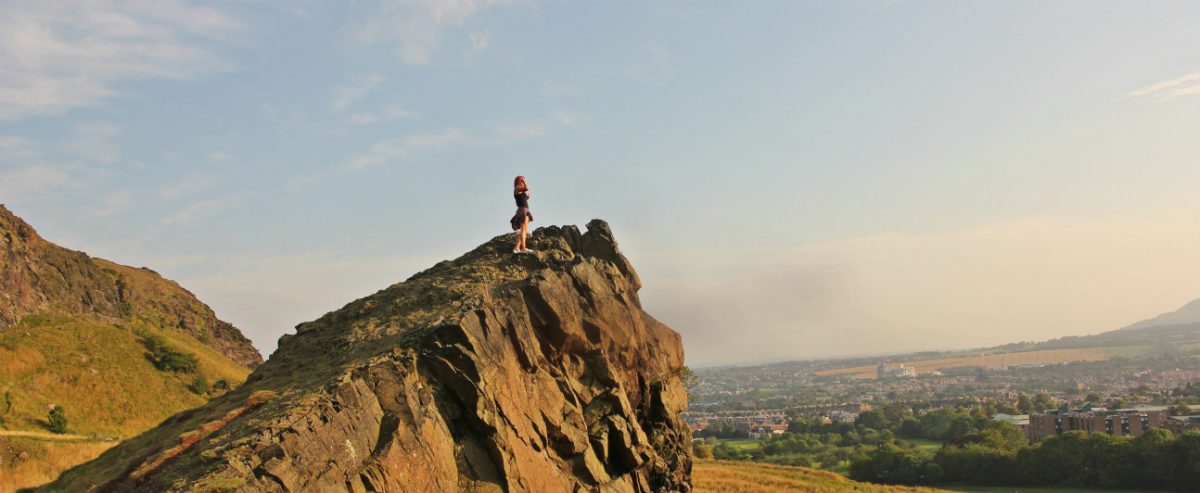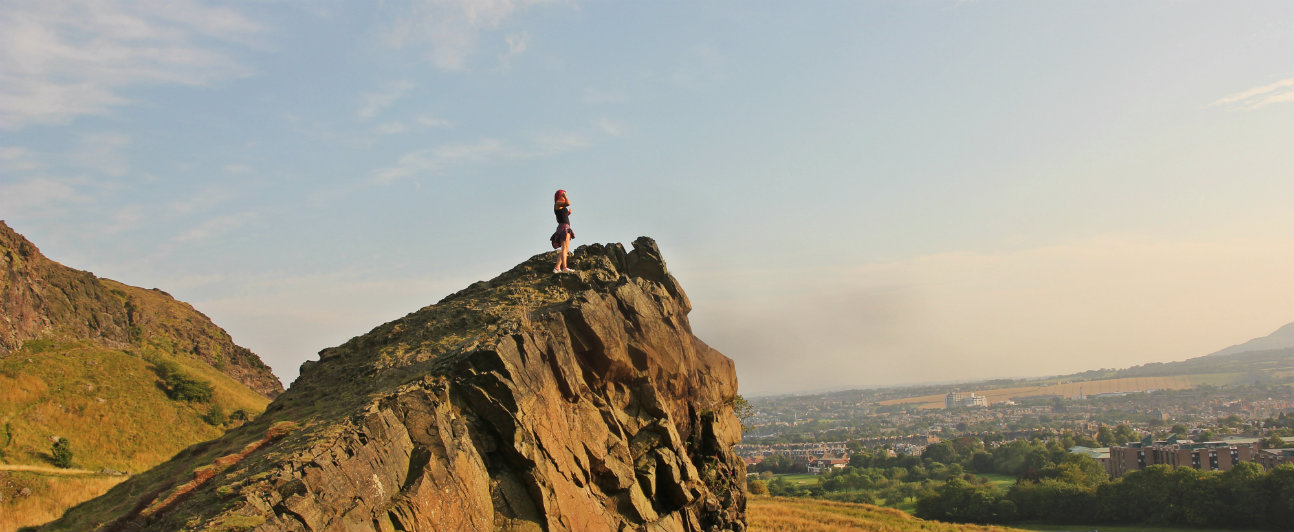 This post may contain affiliate links. I receive a small commission at no cost to you when you make a purchase using my link.
I'll cut straight to the chase – the city stole my heart. Spending less than a day in Edinburgh I was totally sold on living here. It could be because I was lucky with the weather or because of charming medieval stone buildings or warm whiskey, whatever it is, Edinburgh deserves to be the capital of the proud land of Scots. With a population of not even half a million people, it still has the feeling of the cozy little town. But do not be scared off by size, there are plenty of things to do in Edinburgh.
Hike to the Arthur's Seat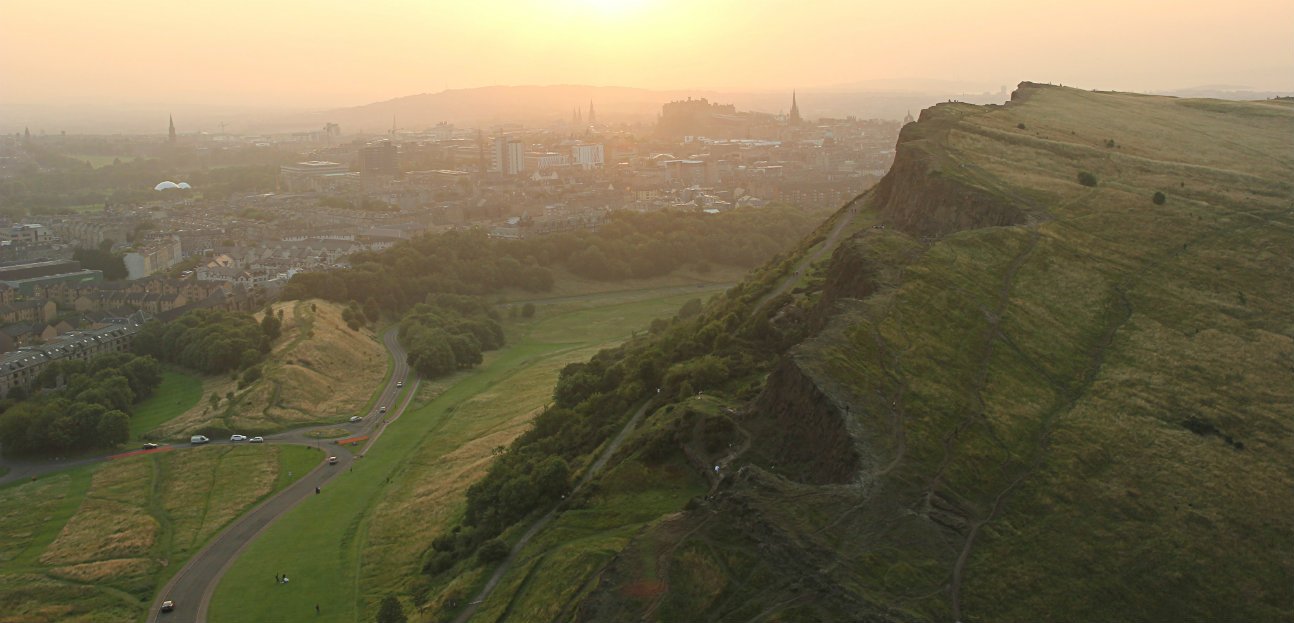 No doubt, a number one of the things to do during a day in Edinburgh should be a hike to Arthur's Seat, which is the highest peak of the hills in Holyrood park. It is only 250 meters high and easy to climb. As the reward to a little sweat, you will produce by hiking, the hills will open an impressive panoramic view over the city in front of you.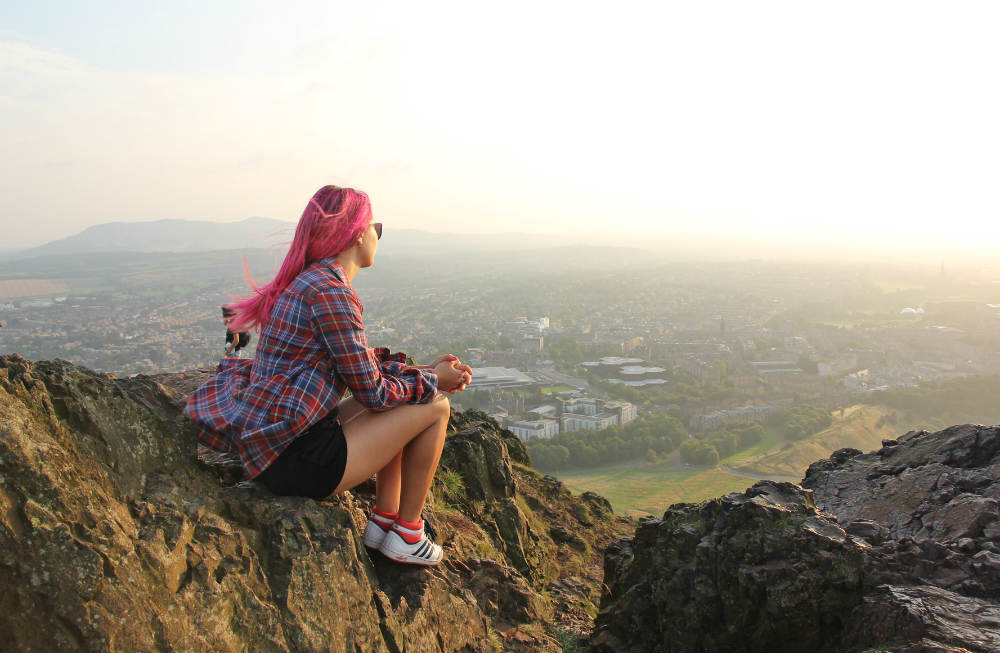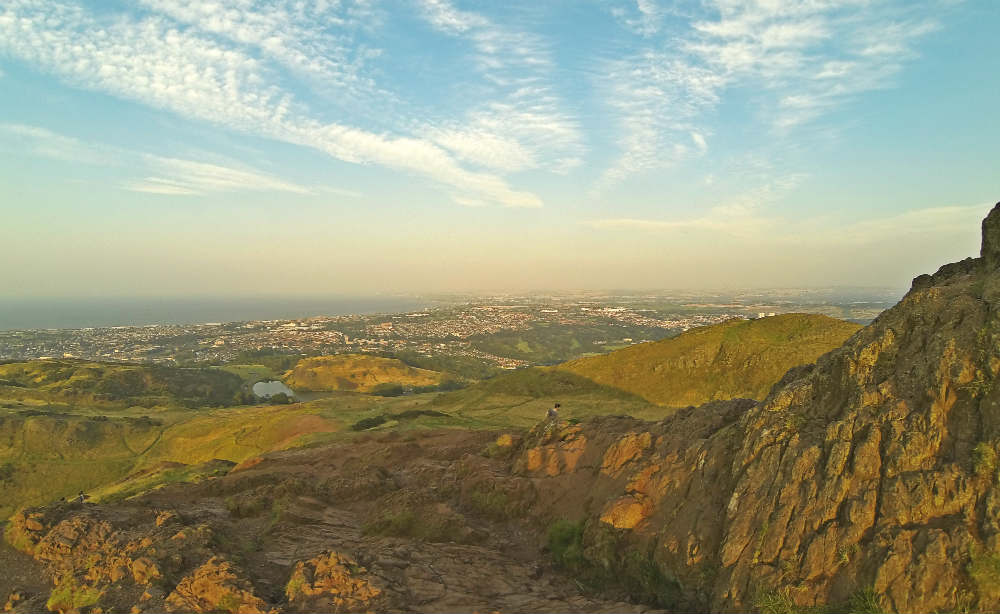 If you get a warm enough day during your visit, do not miss the opportunity to hike the hill and see the sun going down right over the city. The view is spectacular.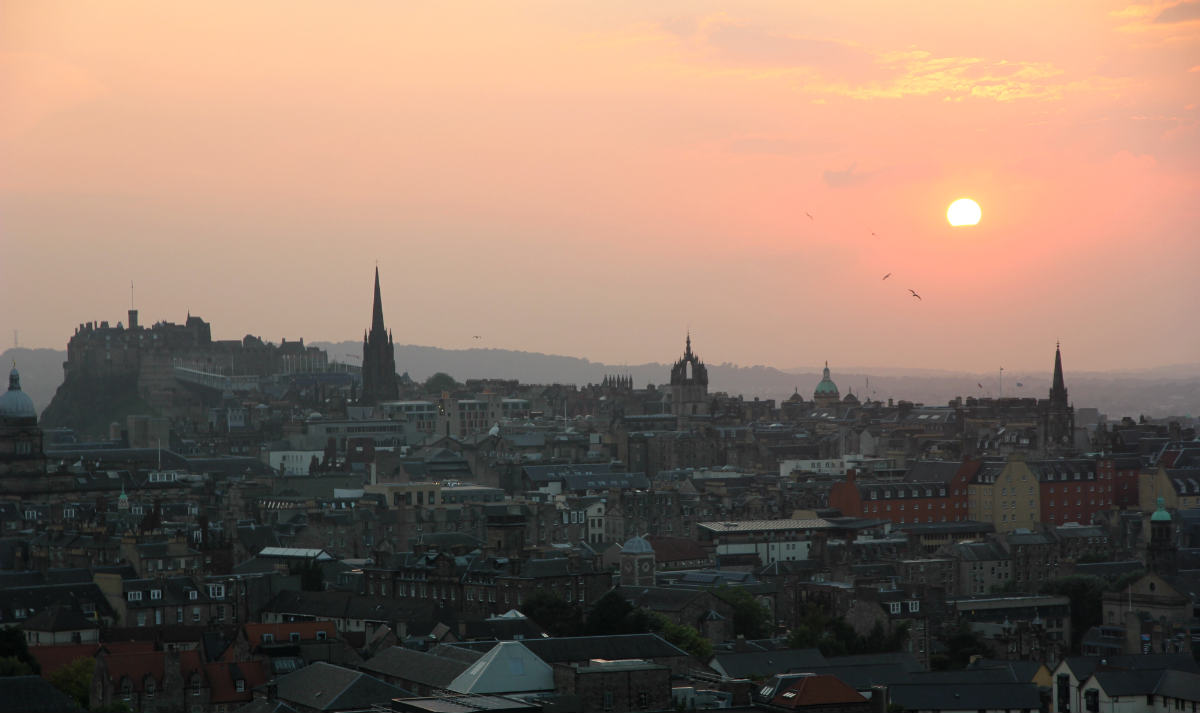 Take a Walk in the Old Town
The ancient Scottish architecture is quite distinct and if you are looking for something different than typical western European old towns, Edinburgh has what you are looking for. The majority of the old town buildings are made of stone and evaporate the sense of nothing else but magic.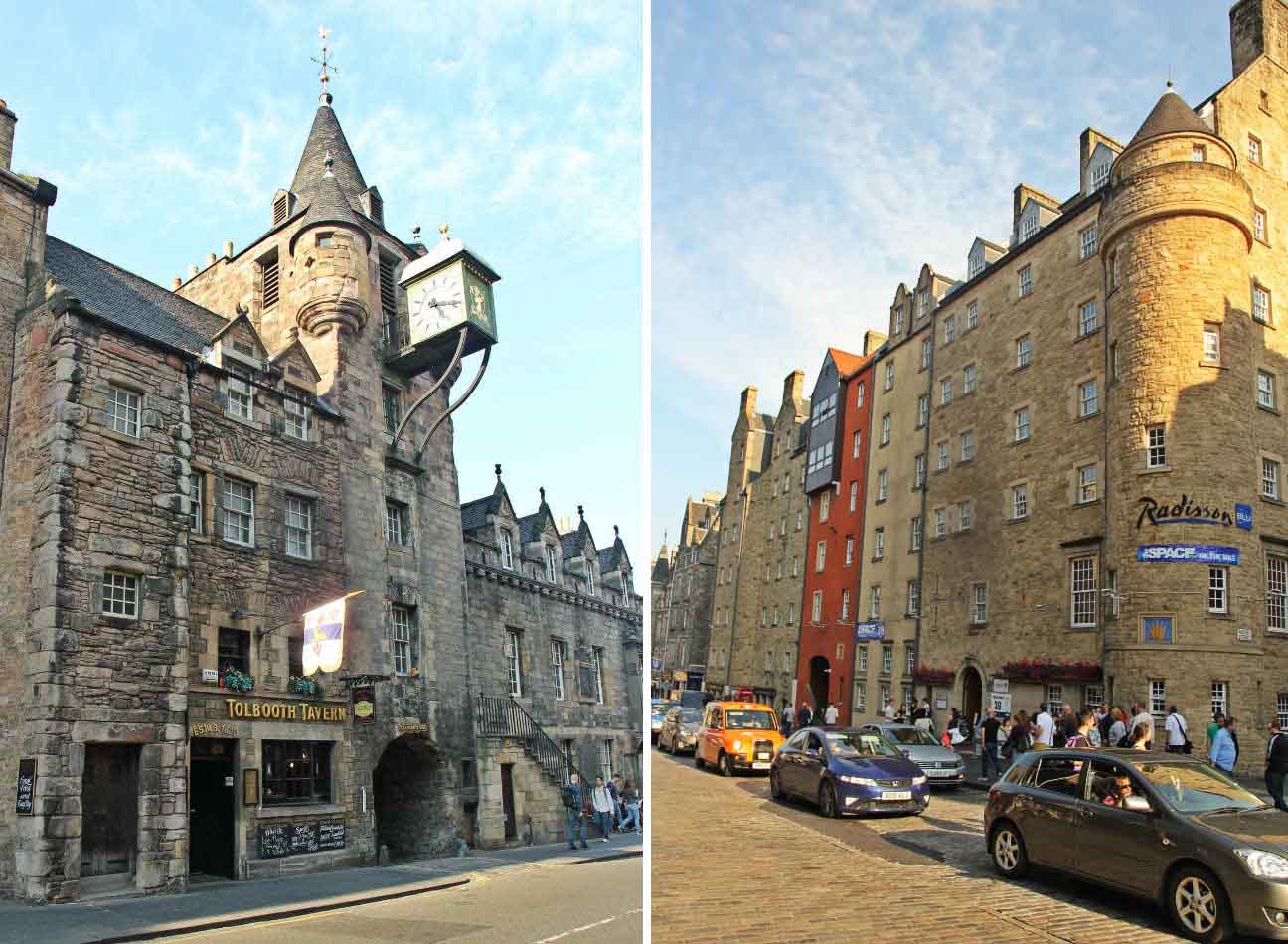 You may as well be a little bit goth and take a walk through a beautiful old cemetery.

Chill Out in Edinburgh Park
There is an amazing green park in the heart of the city with a view over the Edinburgh castle, which is one of the main sights in Edinburgh. I only got to see it from afar, but I am sure it is as impressive inside as it is outside.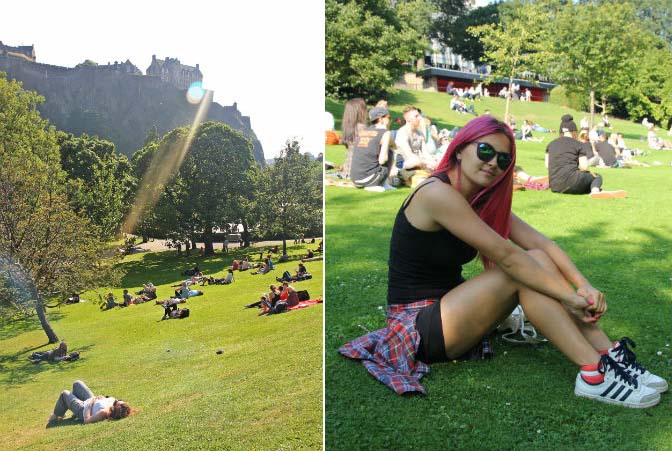 Experience the Pub Culture
Pubs in Scotland are as plentiful as sheep and they do have a numerous selection of beers and cider and most importantly – whiskey! I am not a huge fan of it myself, but if you are in Scotland, you might as well try the land's national drink, it's not the end of the world, or is it!?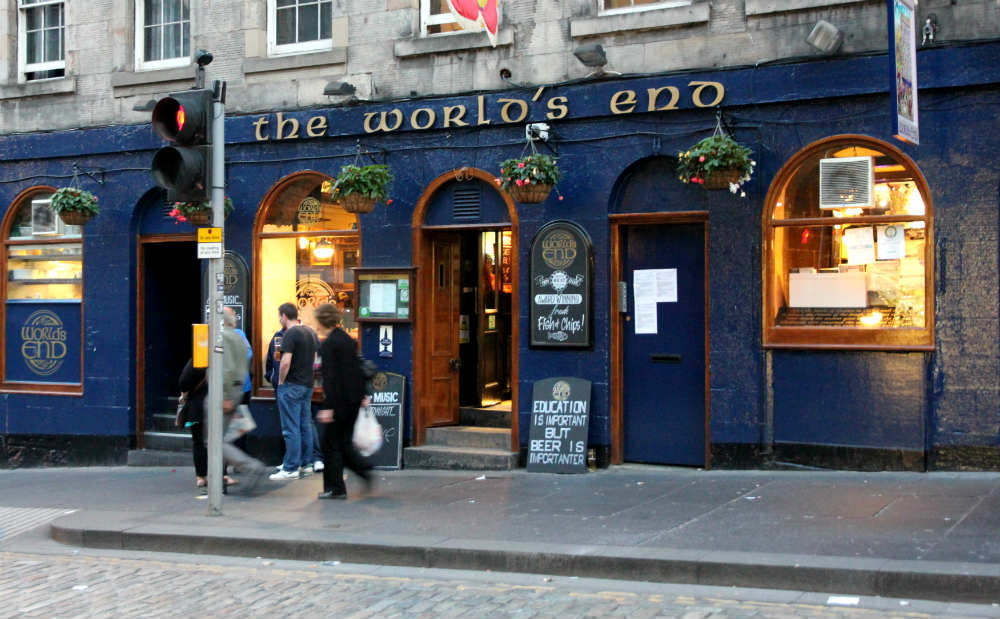 If you are looking for good places to eat in Edinburgh, I would recommend a nice place called Bella Italia. I know, why would you go to Scotland to eat Italian food, right? But this place was so nice that I had to try it. And they serve amazing low-fat pizzas there as well.
Wrap Up
Spending a day in Edinburgh was too short but very memorable. The city is a perfect preview of Scottish beauty that awaits the travelers who dare to explore the North or the soaking wet west coast.
For more itineraries around Scotland, see my article ONE WEEK SCOTLAND ITINERARY and THE ULTIMATE GUIDE TO ISLE OF SKYE.