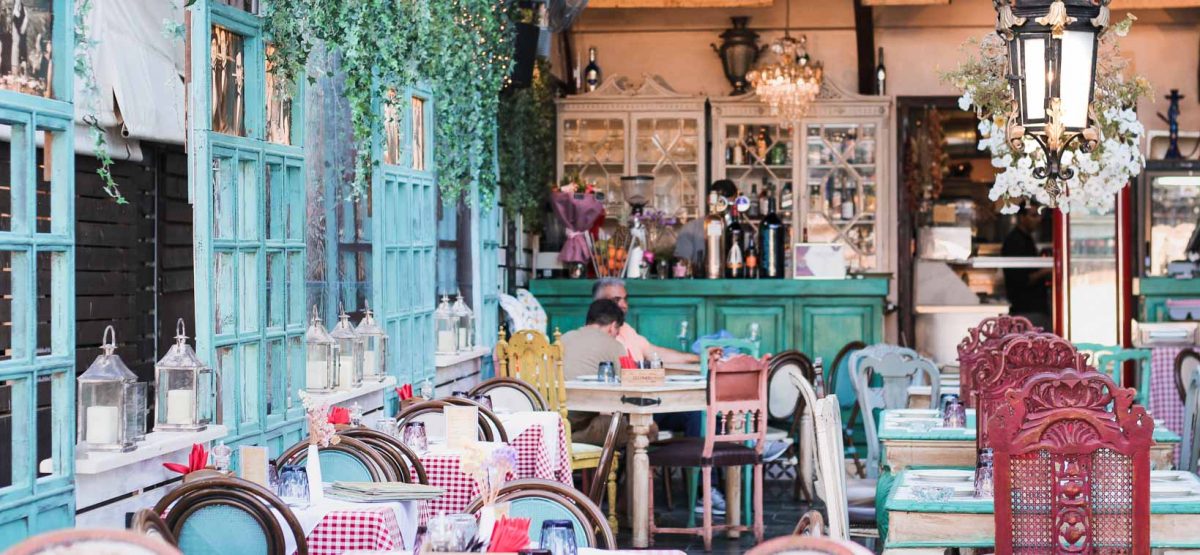 This post may contain affiliate links. I receive a small commission at no cost to you when you make a purchase using my link.
I am a strong believer that food is a great way to experience the local culture. And since Greece is scattered through hundreds of islands, each one of them can easily surprise you with food culture of their own. Crete food and servicing traditions definitely left a lasting impression on me. Here, you can expect to get a treat of local alcohol 'raki' or a piece of cake at the end of your meal that will be served on the house. During my Greek island vacation I discovered a number of amazing eateries and here are my favorite 5 Crete restaurants to try out.
Chania Restaurants
1. Waterfront Restaurant Palazzo
Once in Chania, you cannot miss a dinner by the waterfront. The variety of restaurants to choose from is enormous and every host will try to lure you into their place. We were looking for a nice restaurant to celebrate my friend's birthday. We chose to stop here because of their enormous and appetizing shareable seafood platter that caught our attention. And how right were we to do so! The platter was huge and we could hardly finish it, even passing on the portion of fries that comes with it.
But what I like to point out is the service level in Palazzo restaurant. We were tended to by a few waiters who were really considerate. When I asked to bring a piece of cake with a lighted candle for my friend to congratulate her on her birthday, they were quick to respond to my request and even brought us two glasses of wine on the house to celebrate. This truly made our evening magical.
Address: Sourmelis St 36-38, Chania 731 32, Greece

2. Krio Vrisali, Chania
Greek portions, in general, are very generous but the salads at Krio Vrisali restaurant beat every expectation I had. For the price of 7 EUR, you get almost a bucket full of Greek salad which could be enough to feed two people! We ended up laughing about how lucky we were to not have ordered more food.
Besides that, the atmosphere at Krio Vrisali is incredibly subtle with a sophisticated decor combining oriental carpets and Greek table serving. On top of that, the service was impeccable, as it seems to be everywhere in Crete.
Address: 9 Dtounopapa, Chania Town, Crete 731 00, Greece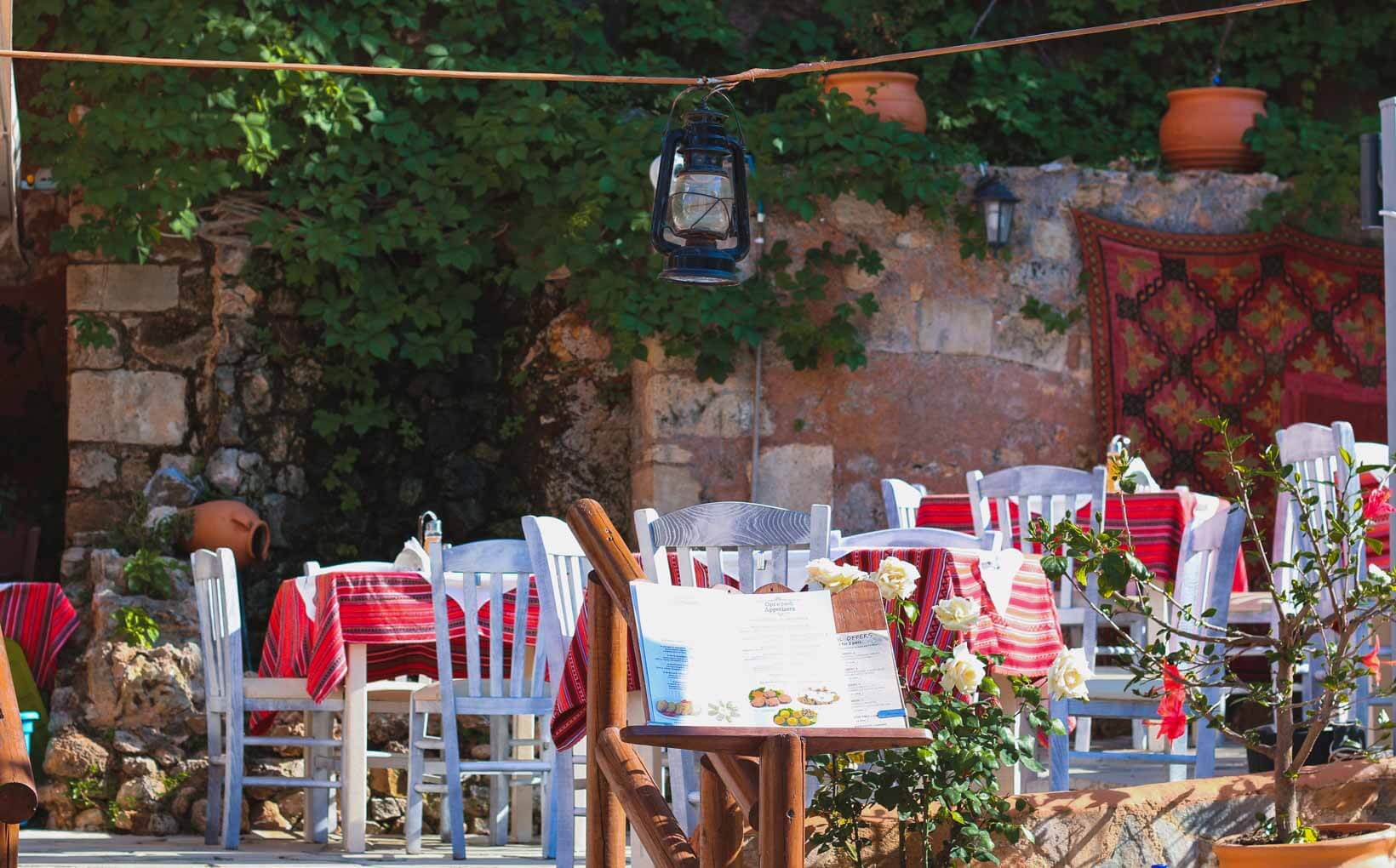 3. Koutourouki Tavern
This charming little restaurant hidden in a passage will be a surprising discovery. We stumbled upon it accidentally when taking pictures of a luxurious bright purple flower plant that was hanging down right next to the laneway. The Koutourouki tavern lured us in with the cute self-made decor, but the food and prices didn't disappoint either. I ordered a shrimp saganaki which bears resemblance with Indian curry dishes and I enjoyed it a lot. The tavern has a great selection of other Crete food that has a distinct homemade taste.
Address: Episkopou Chrisanthou, Chania 731 32, Greece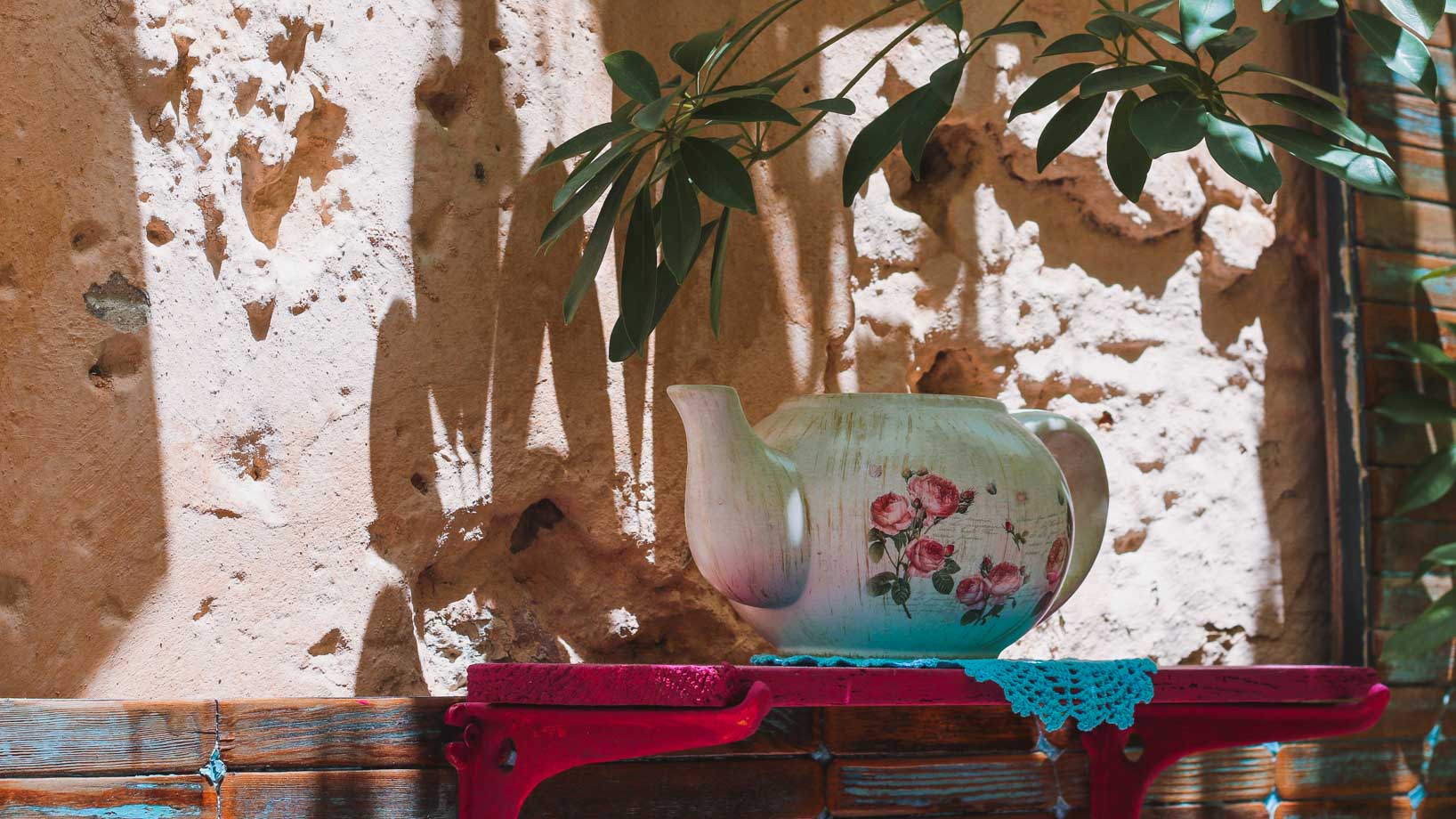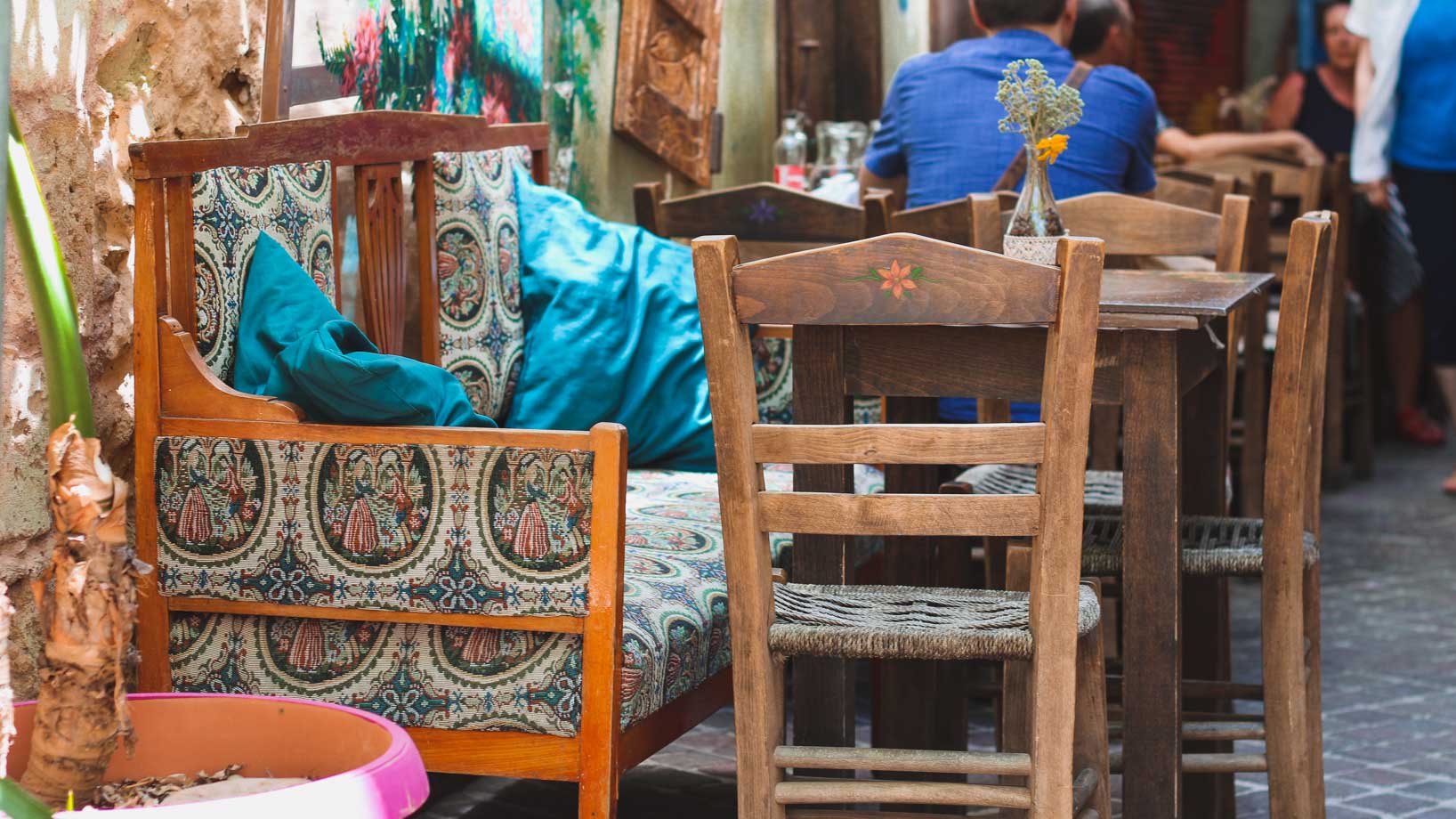 Restaurants to visit on a day trip from Chania
4. Restaurant Panorama, Elafonisi
This restaurant is hidden away from the famous pink beach in the cacti and vegetation up on the cliff. Because it requires a walk up the hill, only the most determined ones go up, while the rest stay eating at the overpriced fast food court by the beach. Which means, the restaurant is not overcrowded and still upholds the high standard.
You can come here because there is no other decent option to eat but also because the views are amazing. Order a traditional Greek salad or fish of the day to fully immerse into the Cretan vibe. The cacti planted all around the restaurant will trick you into thinking that you are on a vacation in Mexico, but what's bad about that? Once you fill your stomach, go to the backyard to rest your tired body on a lovely swing.
Address: Elafonissi, Crete 73012, Greece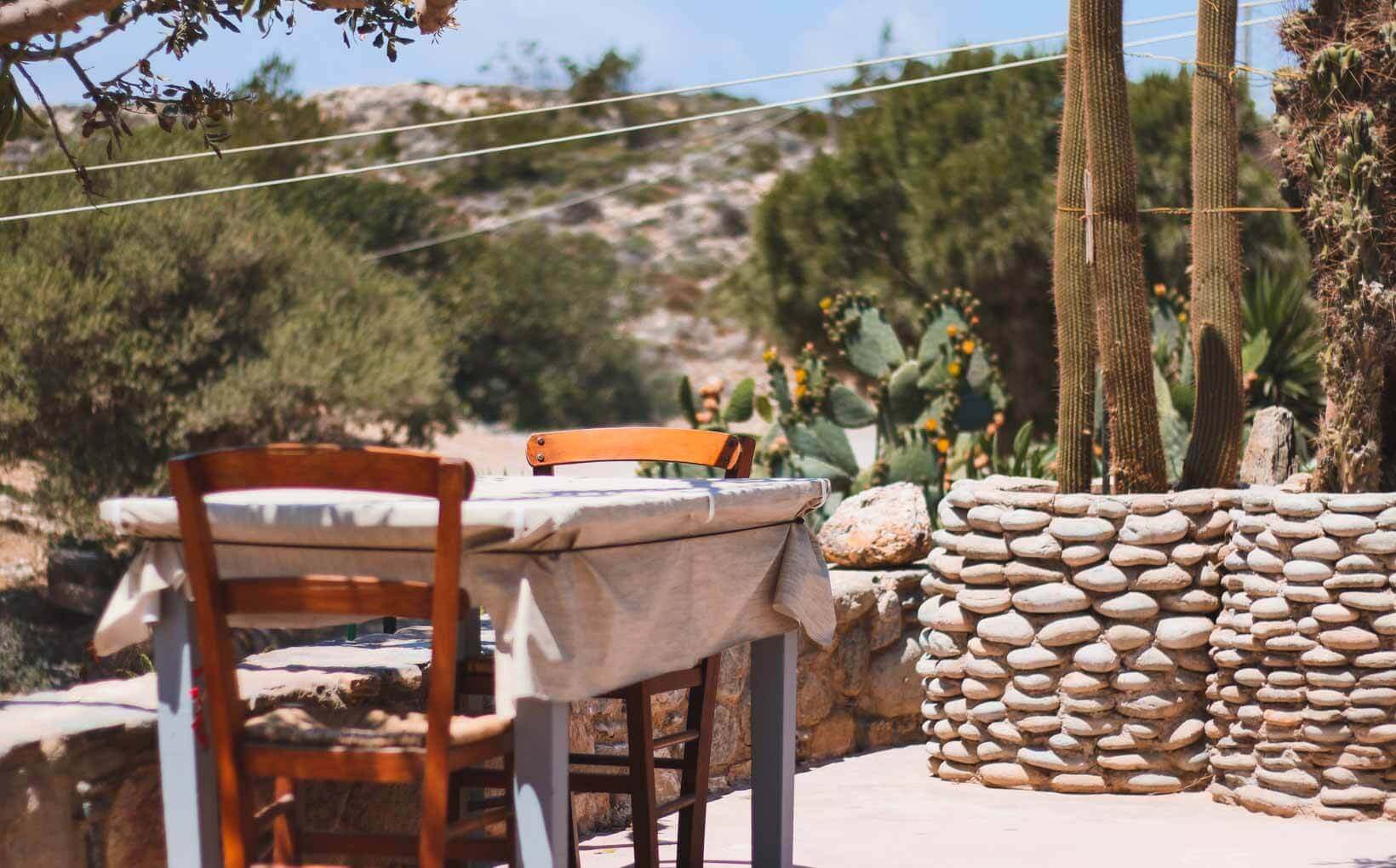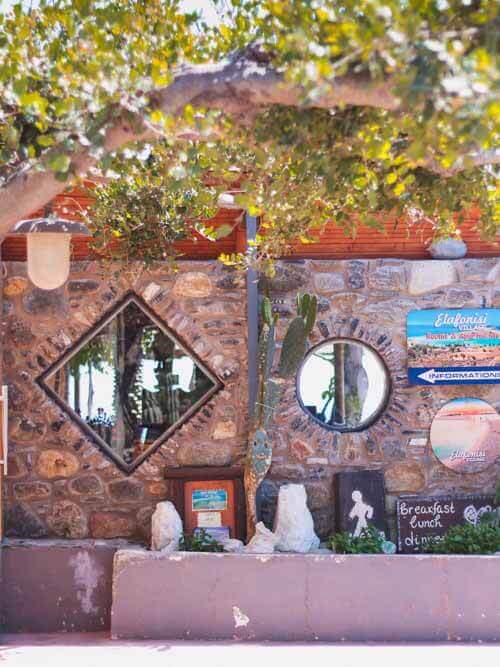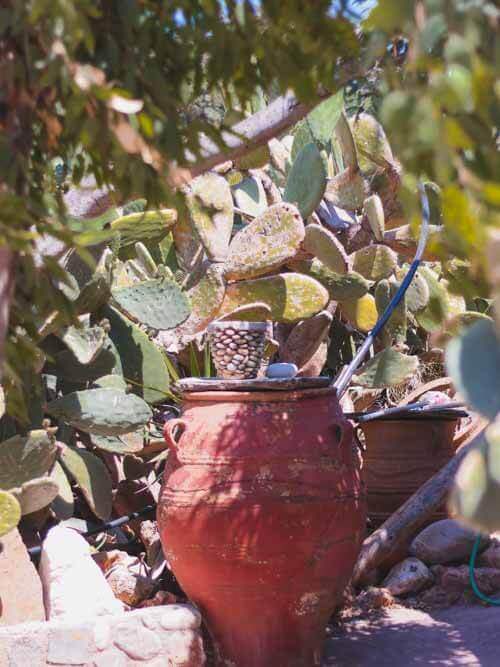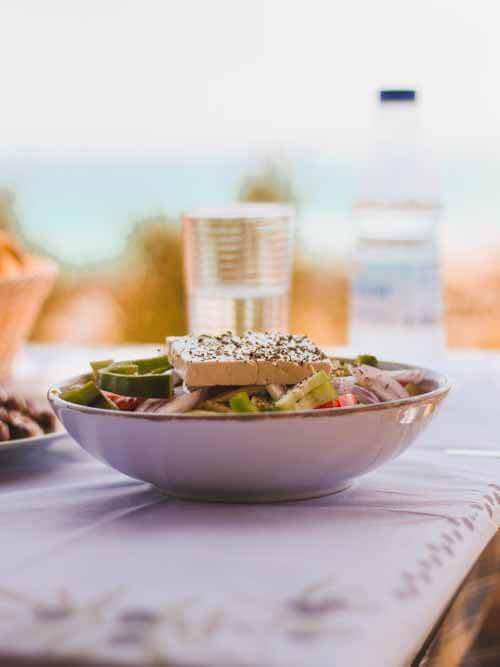 5. Sebastian's, Agia Marina
There are a few great possibilities to sit by the sea at Agia Marina village resort, but Sebastian's caught my attention by having incredibly friendly and attentive staff.
The Cretan humor has become the signature feature of all great restaurants we've been to and Sebastian's is not an exception. Even with the sun forcing us to change tables to find the right combination of shade and sunlight, the waiters were happy to accommodate our every wish. After the meal, we were once again treated with a piece of homemade cake with ice cream on the house. And did I say the views towards the sea are amazing?
Address: Old National Road, Agia Marina, Crete 730 14, Greece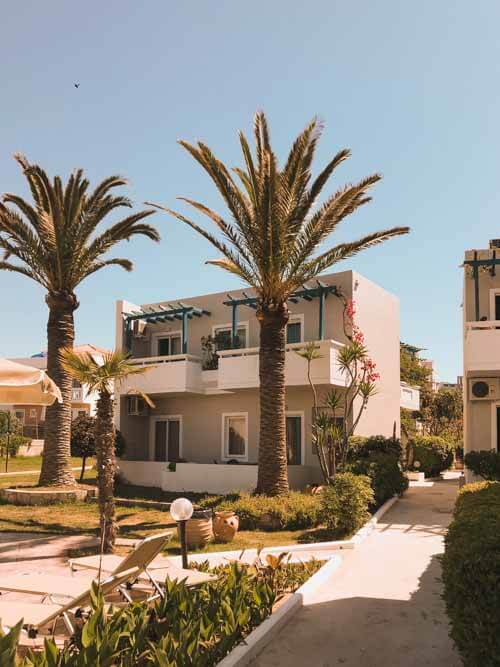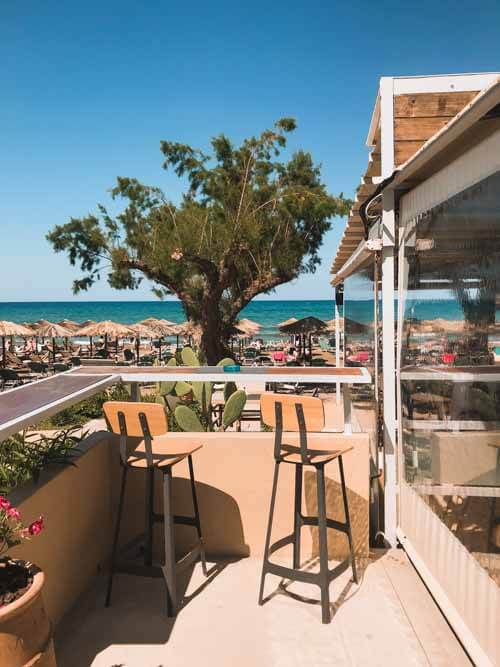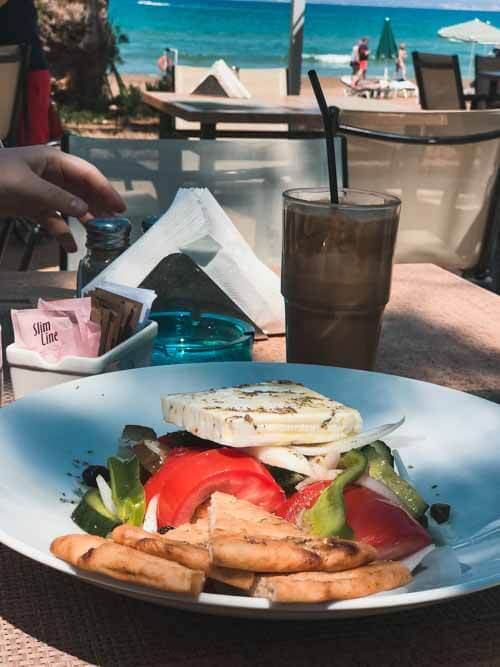 Where to stay in Crete?
Crete is rather large, in fact, it is the largest island in Greece and where you'll stay will most likely determine the sights you'll be able to see and beaches to experience. In order to be close to all the restaurants mentioned above, I suggest you stay in one of the resort villages close to Chania, like Agia Marina.
We stayed at Elotis Suites, a simple yet charming hotel with upbeat atmosphere, very friendly staff and night events at the bar, like live translation of sport games or Eurovision contest (which we gladly watched as a part of my traditional celebration of music). The hotel is located within a walking distance to the beach on a busy tourist street filled with shops and restaurants.
The staff at Elotis Suites is really friendly and attentive to all the guests' needs. We were consulted on the best ways to visit the nearby attractions and on the tours that are available to book. Every morning we were cheerfully greeted by the breakfast buffet staff which set the great mood for the rest of the day. After all, what is else is needed apart from a short walk to the beach to enjoy a sunny day?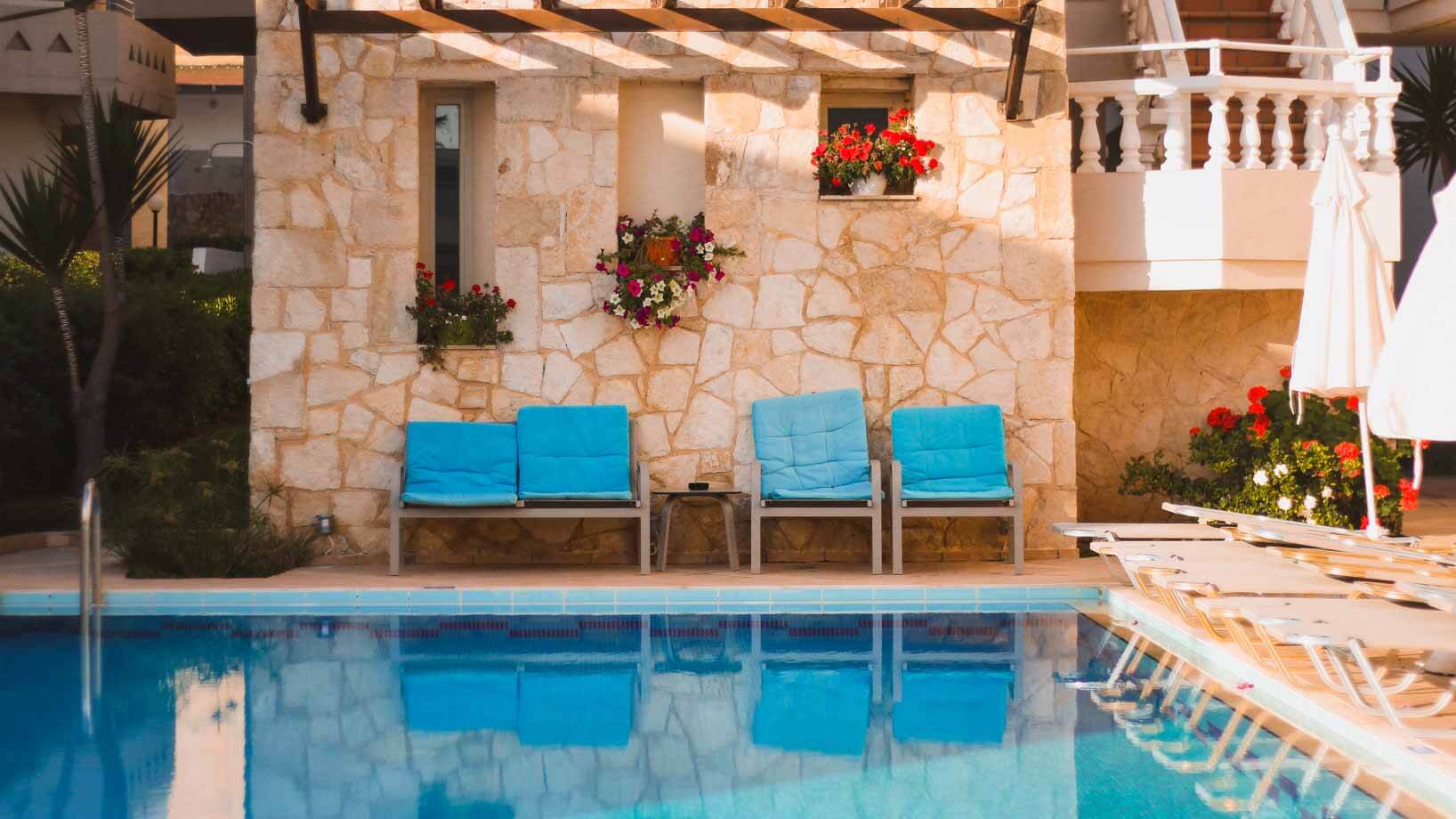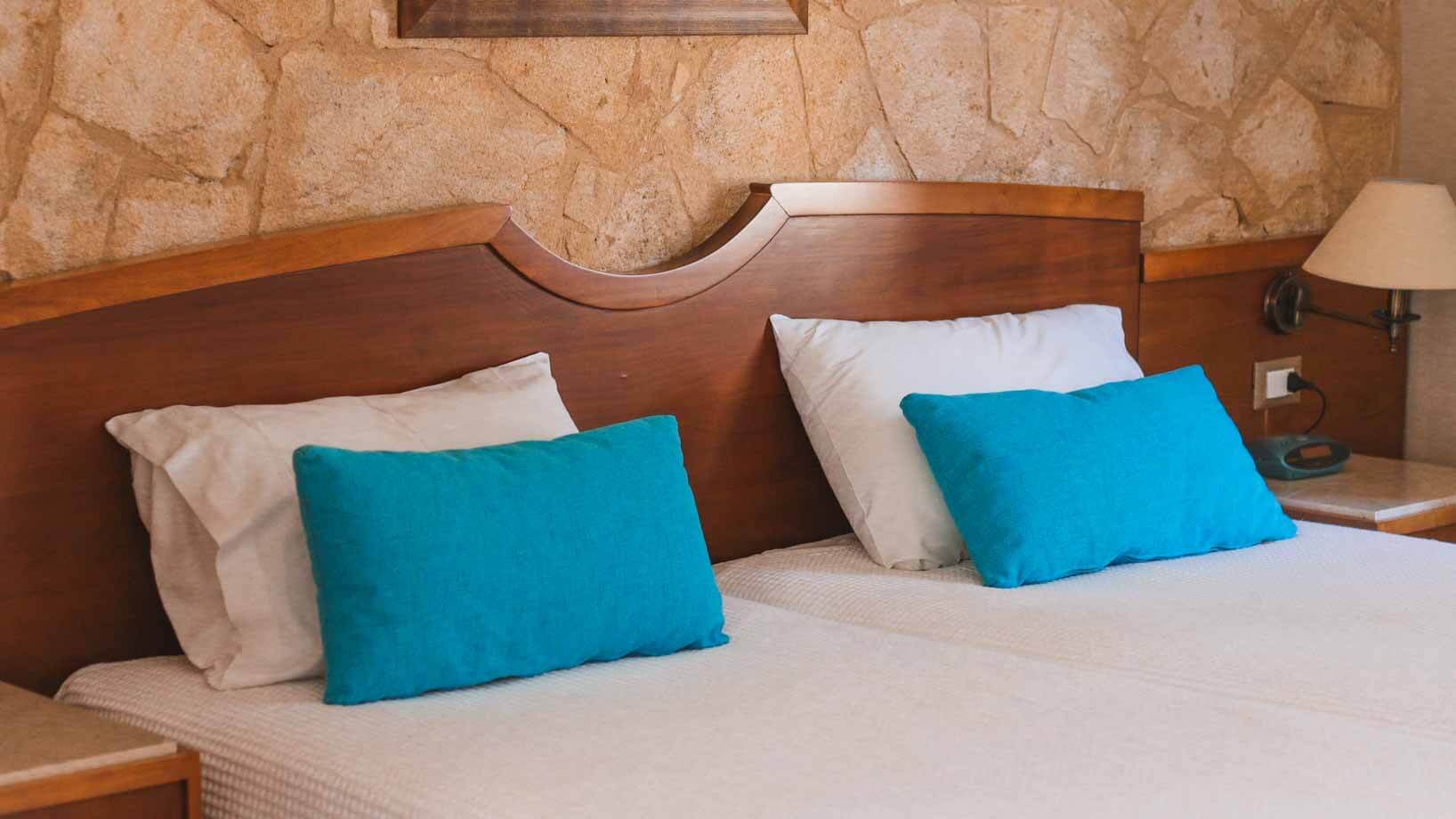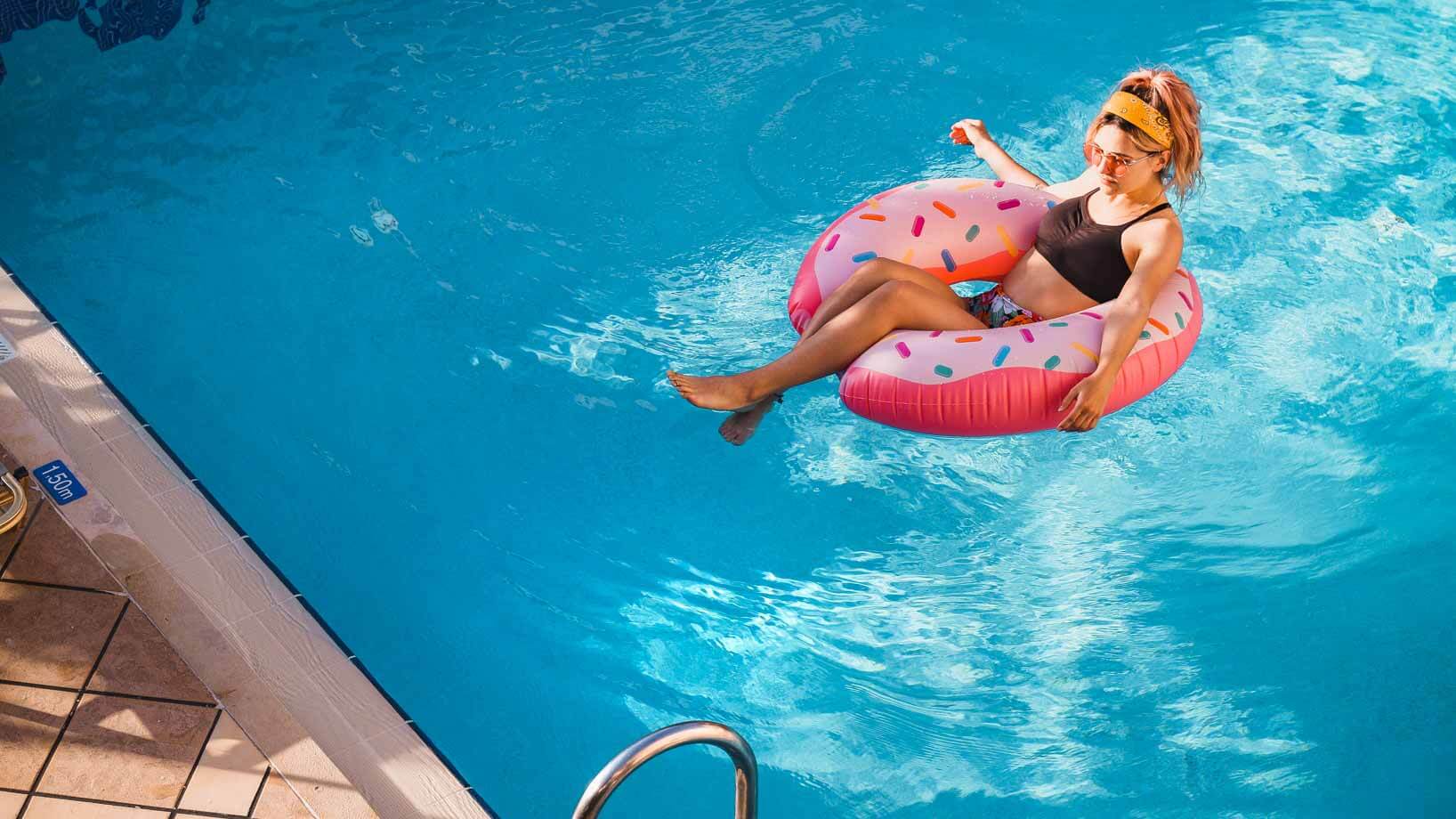 What about you? Do you think you'd enjoy any of these places? Share in the comment section below!
Like It? Pin It!