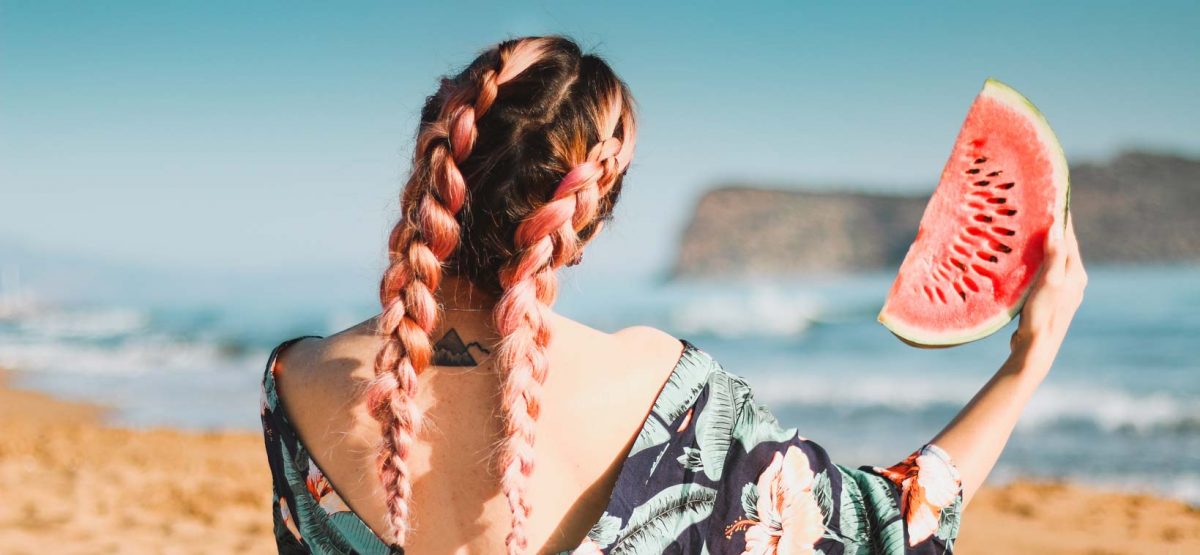 This post may contain affiliate links. I receive a small commission at no cost to you when you make a purchase using my link.
Greece, in general, is a perfect place to go on vacation. It is a famous honeymoon spot, a great place to visit with a family (like I did a few years back) and a perfect destination for a girlfriend weekend getaway. My friend and I decided to head to Crete for an ultimate girl-trip in order to celebrate my friend's birthday.
Beware, this post comes with a lot of girly pictures, so estrogen levels might be too high for some people.
Reasons why Crete is great for a girlfriend weekend getaway?
1. The beach and the pool, the pool and the beach
When I try to sell the idea of "beach vacation" to my husband, his face doesn't really light up from the thought of lying by the pool all day long with his skin turning all red. Somehow this idea always works best with girls.
Going to Crete, you'll be guaranteed a sea nearby and a pool even closer by. There is an amazing selection of hotels with pretty pools to choose from. For example, Elotis Suites, where we stayed during our trip to Crete, has two pools to accommodate for the adult and little visitors. Both of them are situated in the cozy area behind the bar. The pool was big enough for me to try out my floatie on it.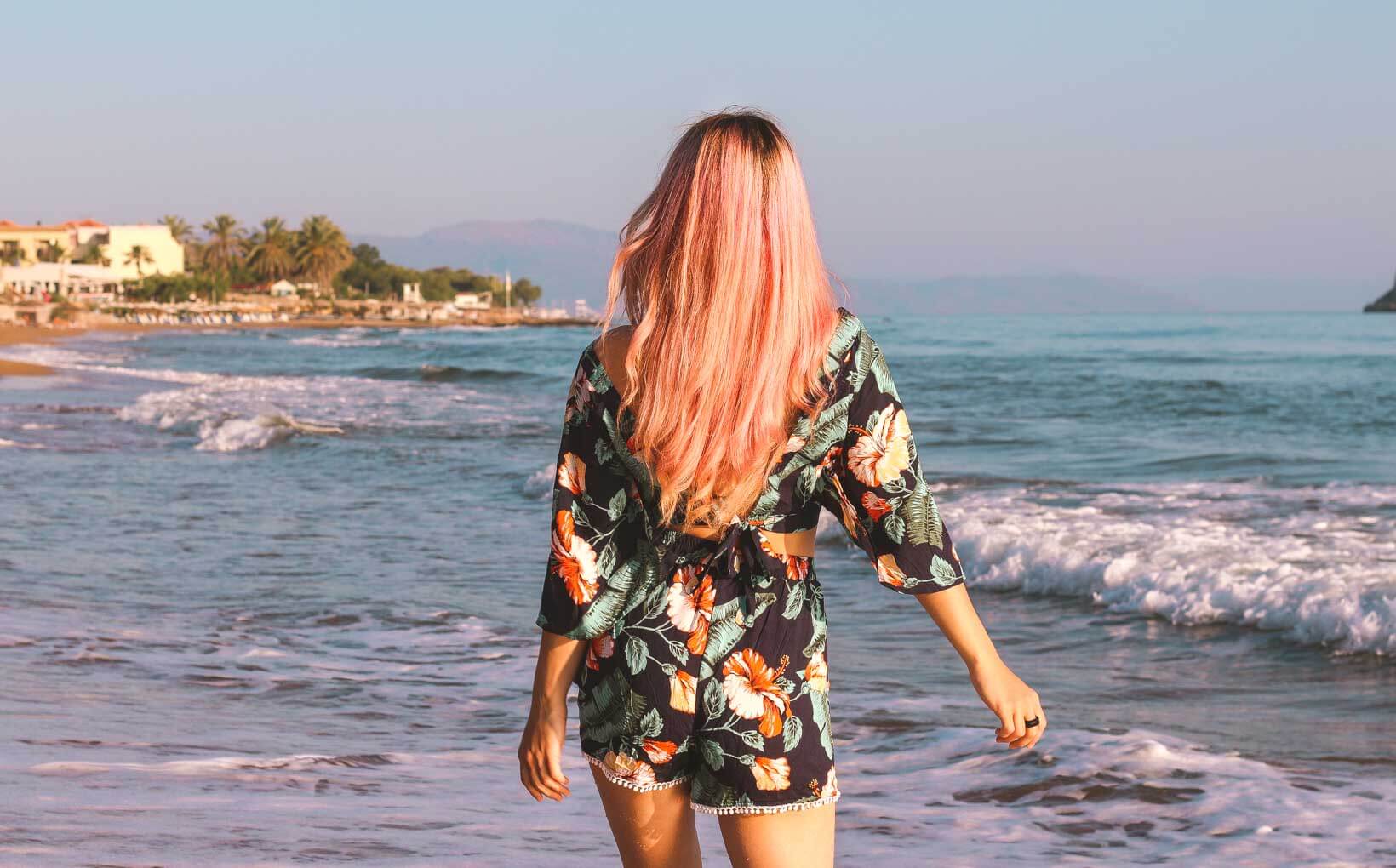 2. Girl-friendly food
Greek food can be a lot of things and you can easily slip towards the oily meals with a lot of fried meat. But, the Greek cuisine is not short of great healthy options as well.
For one, they have a big variety of seafood. Secondly, the signature Greek salad is a dish I could eat every day for breakfast, lunch and dinner (which is what I ultimately have been doing while in Crete). The Greek portions are very generous, salads seem to come in buckets rather than plates and that allowed my friend and I to eat off without any weight damaging concerns! The food is tasty, filling and most importantly, low in calories :D.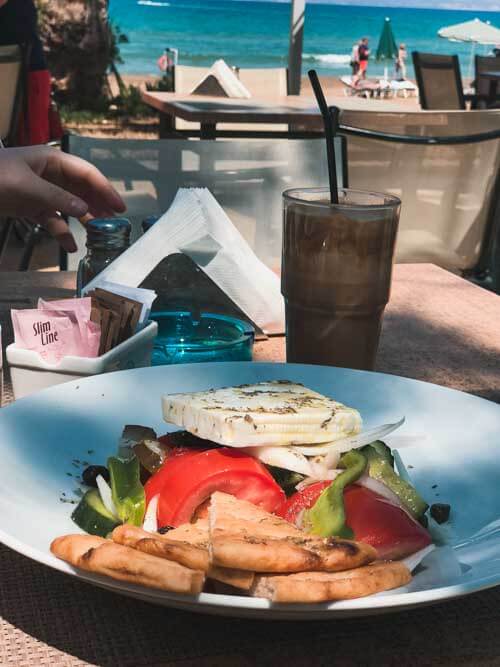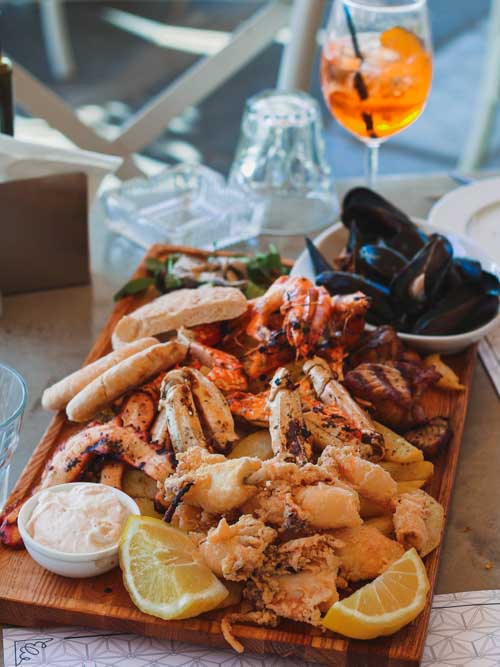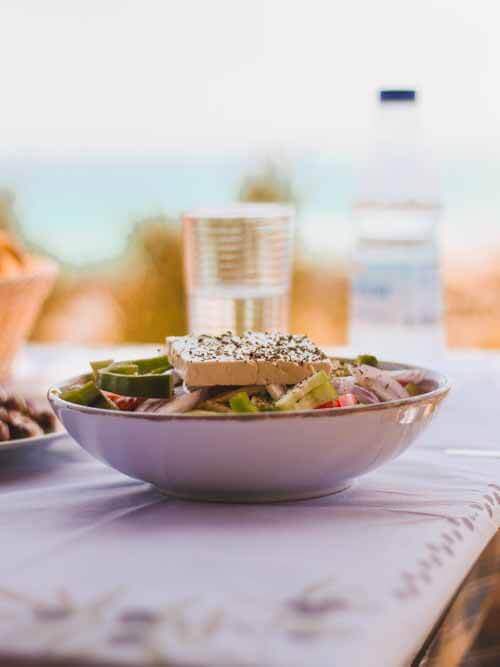 3. Crete has plenty of Instagram-worthy spots
Besides the obvious natural beauty of the island, Greeks are the masters of Instagram-worthy architecture. This is mainly because they are really good with using bright flowers as a pretty distraction from an old building or as a great addition to the perfectly white walls. Whenever you stop, there might be a cute corner to take a picture at.
While in Crete, we have also paid a visit to one of the most famous Crete beaches – Elafonisi, which is known for its pink sands.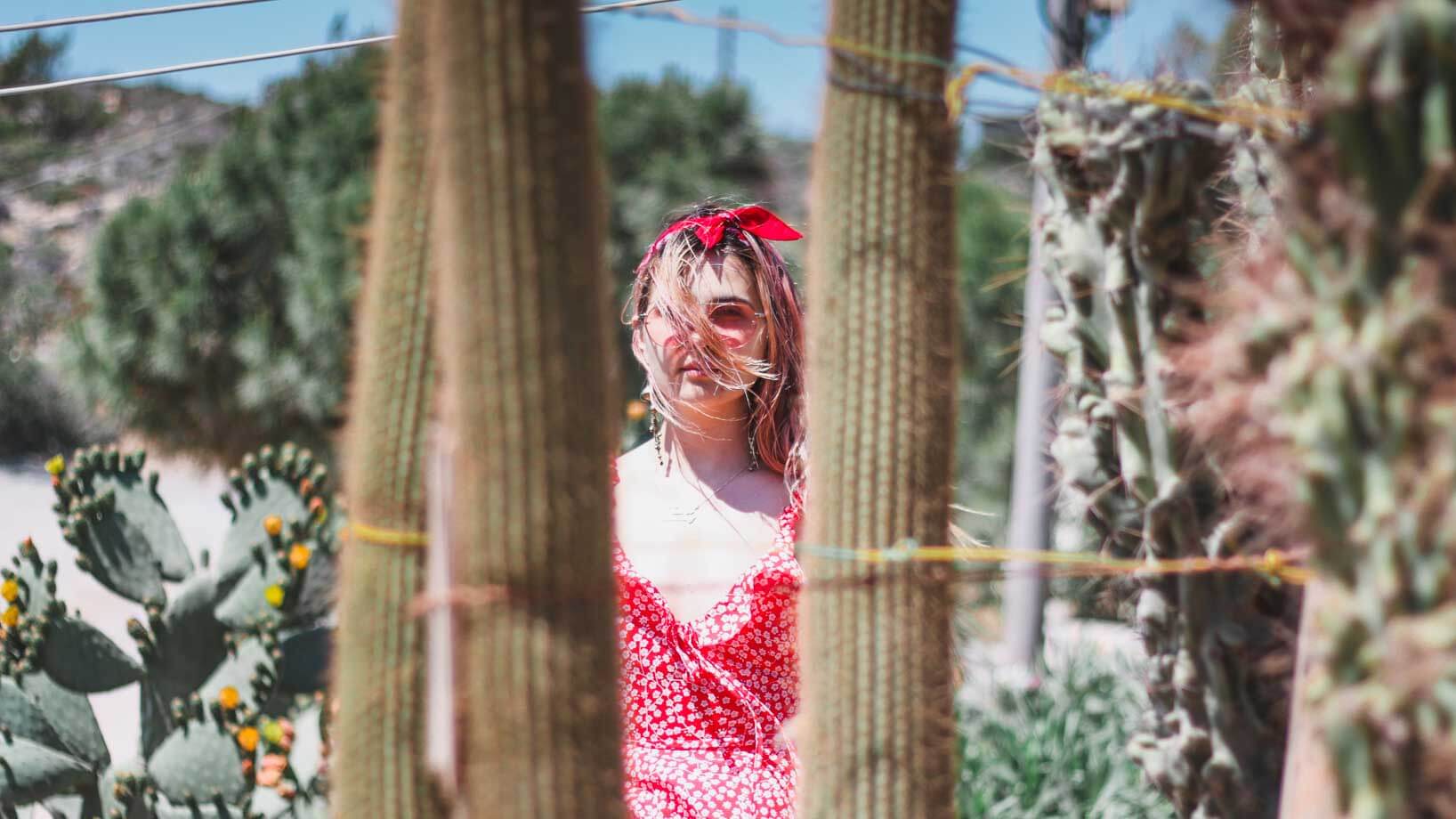 4. There are flowers everywhere
When you imagine Greece, what is the first thing that comes to mind? Sea, white houses, and..? Colorful flowers everywhere! At least this is the image that I've painted in my head. Cretans are also very good with using flowers to make nearly every corner of the street beautiful, fresh and very girly.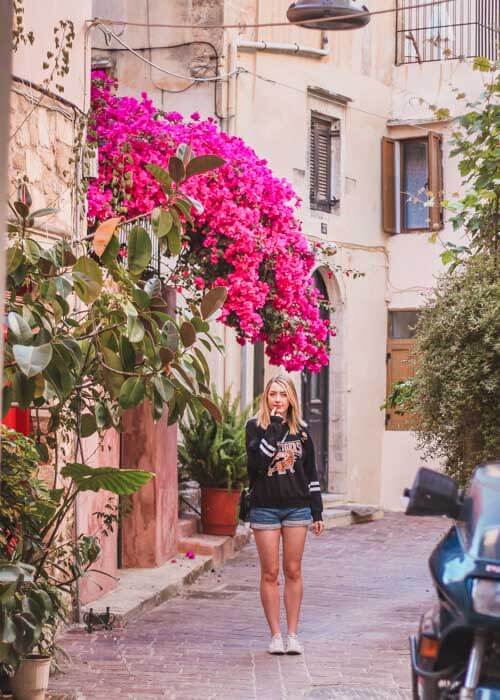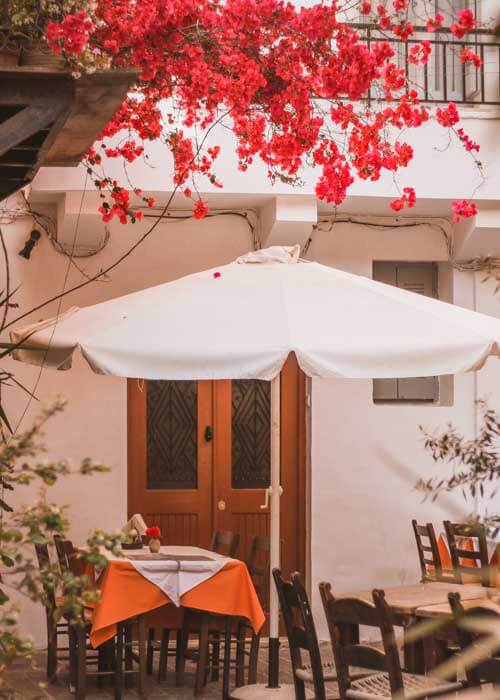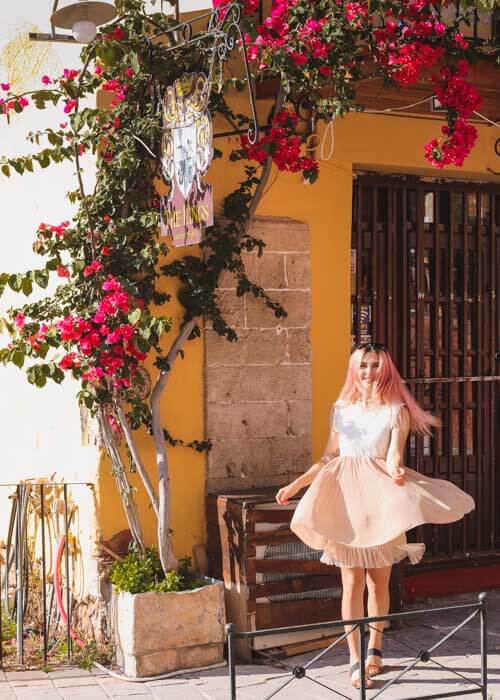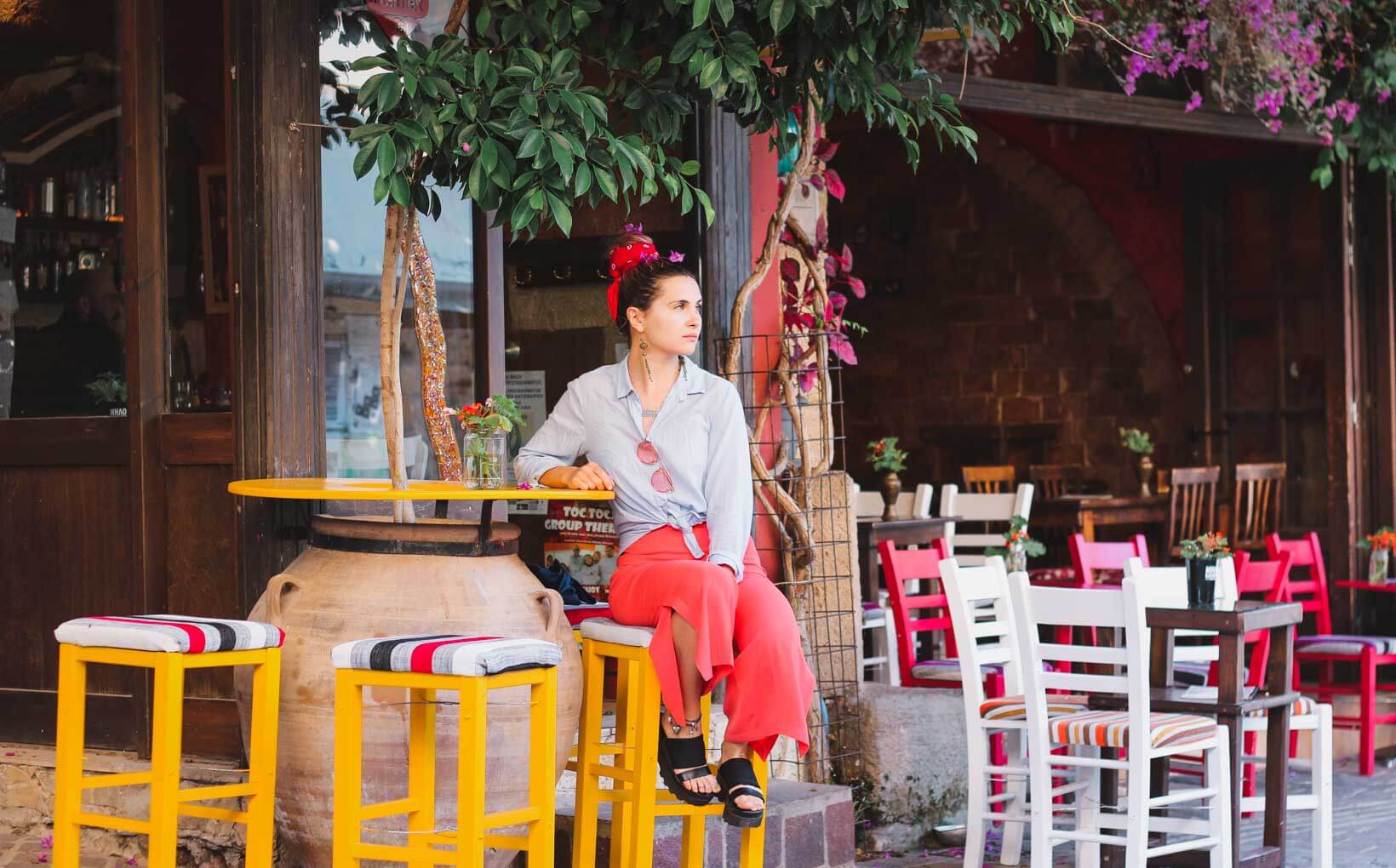 5. Great service
It wasn't my first time visiting Greece, but the impeccable service level at the hotels and restaurants on Crete made a lasting impression on me. All the waiters in every place that we ate, be it expensive or budget, tried to accommodate our every need and give us undivided attention, which is all the girls need. 🙂 The waiters were pleasant, smiley, ironic and always in good humor. The last thing you need on a girl vacation is to worry about service.
The must-have packing list for a perfect girlfriend weekend getaway
So, what do you need to have with you going on a girl-trip? Besides plenty of floral dresses, bottles of fresh water and make-up, there are a few extras that might make your vacation brighter and memories more vivid.
1. Floatie
I simply dreamed of the pictures with a floatie in the pool ever since I saw the first colorful ones appearing on the internet. There are all kinds of fun floaties you can buy these days, including that of a unicorn, flamingo, donut and more. I am amazed by how creative they've become. You can bring one with you, but if it doesn't fit in your suitcase, no worries, you can always buy one by the beach.

2. Sunscreen SPF
I hope I don't have to explain why you need to have a sun-protecting face cream? The sun in Greece is fierce and it is best to protect your skin. Instead of simple sunscreen, I use Clinique face cream with SPF 50 to get the best protection while keeping my face moisturized.

3. A funky beach towel
Beach towels can be a fun addition to your colorful day on the beach. You aren't allowed to take the hotel towel with you to the beach since it will get all sandy, so a beach towel is a must. I went with a bright round option, which is also suitable for picnics afterwards.

4. Straw hat
The straw hat is not only cute and extremely picture-friendly, it is also a great sun protection accessory. Thanks to my big hat I was able to enjoy the beach and read without frowning 😀
5. Elegant swimwear
I probably have a bathing suit for every new beach destination. This is because each place deserves a fresh look. I usually shop for swimsuits online since you cannot really try them on in the shops anyways. Besides, there are many more interesting and bright options on the internet. Hunkemoller website has the great selection of bright swimsuits for this season.
6. Sunglasses
Make sure you have sunglasses that are not only trendy but also protective of your eyes. You will need them for sure. With these day's wide eye-wear selection, you need a pair of sunnies to suit each outfit.
---
What do you think is a perfect destination for a girl-trip? Would you consider Crete as such? Share in the comments below!
Like It? Pin It!