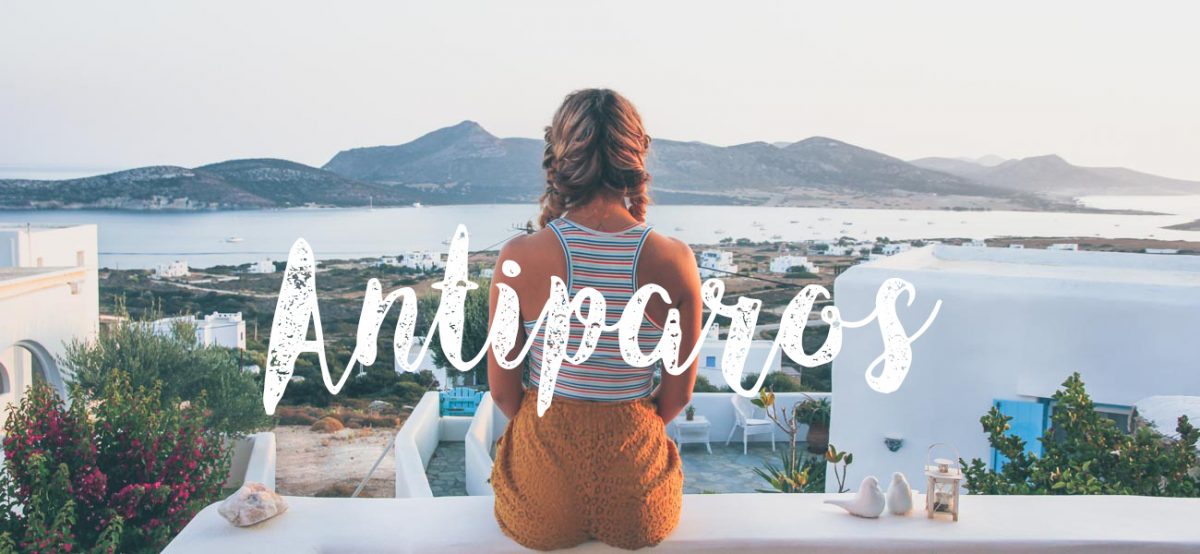 This post may contain affiliate links. I receive a small commission at no cost to you when you make a purchase using my link.
How would you describe a perfect vacation? As a blogger, my travels are usually intense, active and sometimes even more tiring than the actual job. However, when I say 'vacation', I am talking about the relaxing holiday when you do absolutely 'nada' and let your body and thoughts rest in the vastness of space and float in the deep sea. If you are looking for this, then I know a perfect place for you! For relaxing, private and calm Greek island holiday during the high season, you need to go to Antiparos island.
Antiparos is a small island in the Cyclades, too small to be noticed by tourists. Therefore, it is often overlooked and is only visited by a couple of families who stay in private Antiparos villas.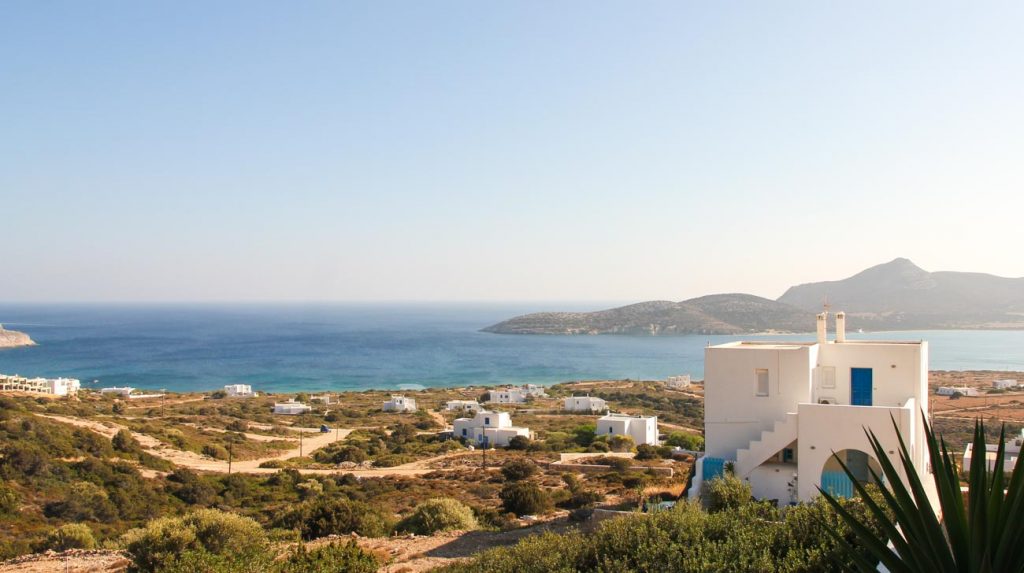 From afar it looks like something boring and unpopulated with only one or two main roads, big distances between villas and almost no shops or supermarkets around. But this is exactly the delight of Antiparos, one of Greece's hidden gems! Even world class celebrities like Tom Hanks and Madonna understand this, as one of them already has a villa there while the latter is looking to build one.
What to do in Antiparos?
I would say that Antiparos is not about doing things, but quite the opposite – relaxing and not doing anything. And it is quite perfect for this. We stayed in Agios Georgios village, which is nothing more than a few villas and a dirt road down to the seacoast with a few tavernas and gorgeous beaches. You have a choice between the golden sand beach as well as the rocky, more private beach.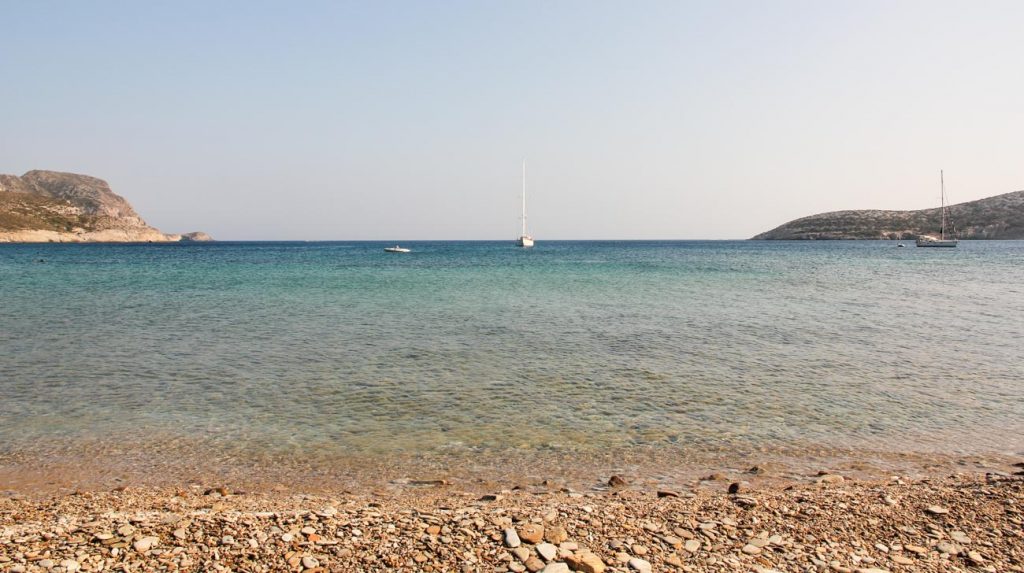 During our stay there in August, in the middle of high season, we were hardly bothered by anyone else. Especially if you choose to come to the beach early in the morning.
Aegean sea which bathes the island of Antiparos is rather chilly. But this serves as a great antidote to the 30+C heat of Greece in the summertime. The sea is also extremely clean and see-through, which is perfect for snorkeling. And even though the underwater life in Antiparos is not that rich, we still enjoyed spending our time looking at the fish.
You wouldn't want to be outside between 1PM – 4PM, as it is better to avoid the sun during this time. The afternoon dip, however, is also quite amazing, as the water sparkles with extraordinary beauty when the sun starts its way down.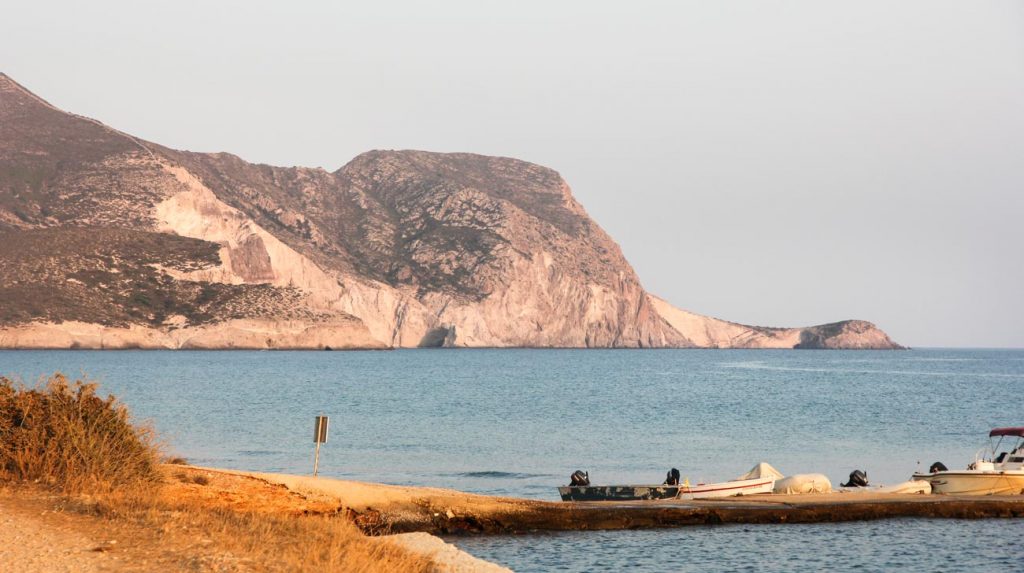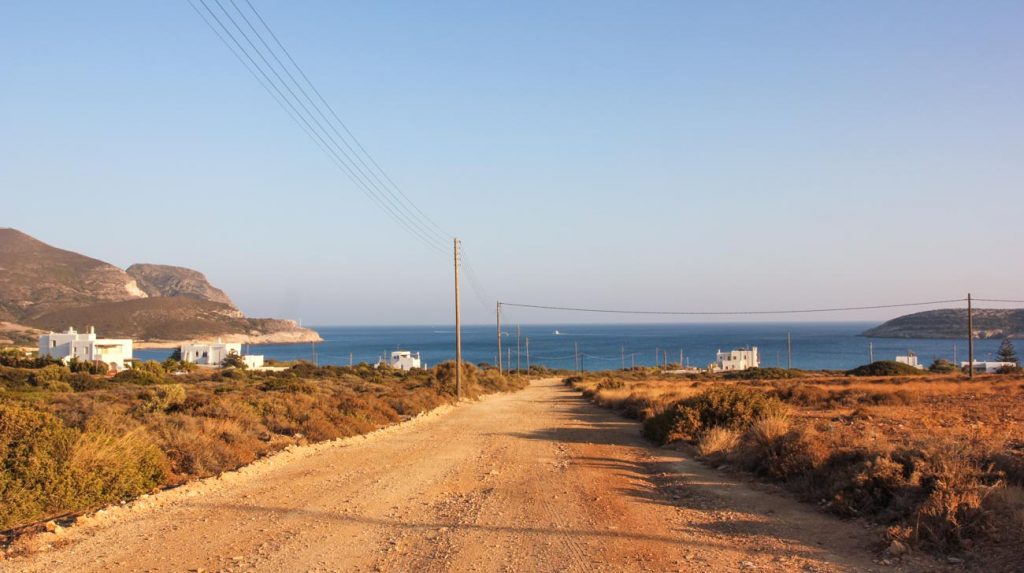 How to prepare for your holiday in Antiparos?
To prepare for your relaxing Greek island holiday on Antiparos you have to consider the following:
1) choose a place to stay
2) decide on renting a car
3) figure out the logistics
4) take care of food supply.
Choose which of Antiparos villas you're going to stay in
This is a question where I feel at ease recommending you a place we stayed in – Lilly's villas.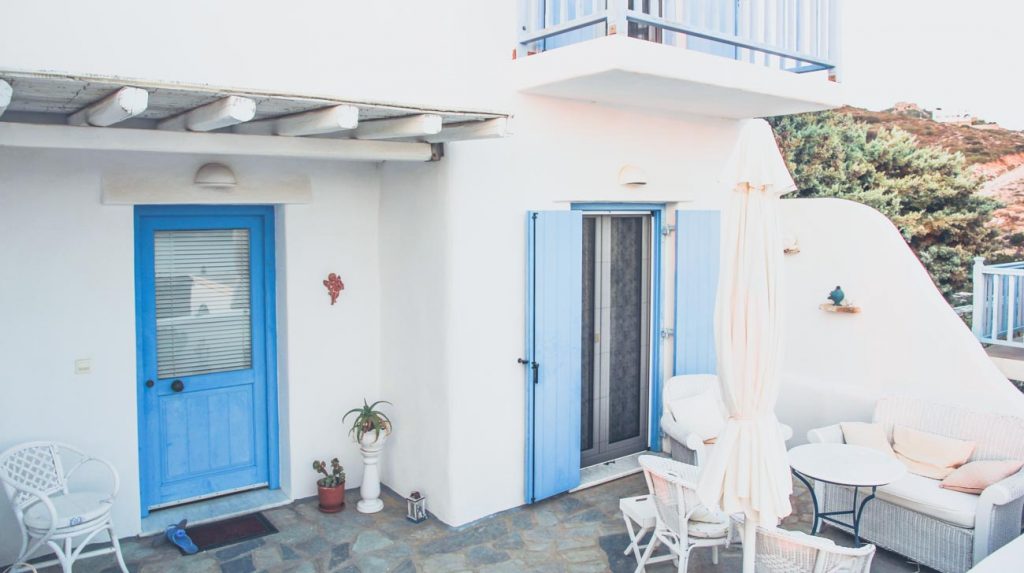 It was, no doubt, one of the best places I had a chance to stay in during my holidays. There are 4 different villas in one complex allowing you to choose based on the size of your group, your budget, and needs. We were 5 people and we stay at the "Secret House", which I think is one of the best, simply because it is high enough to have the best views.
Our villa had separate rooms for everyone, two bathrooms, two great balconies and three gorgeous terraces. One of which we used for meals, as it had great sunset and sunrise views. Another one we chose for board games and evening wine sessions, as it offered great space hiding from wind and sun.
There are other choices you could explore for your stay in Antiparos, but make sure you are quick to make your decision, as places get booked here pretty quickly. You can check out some more Antiparos hotels on Booking.com.
Logistics and getting around Antiparos
To get to Antiparos, you have to go through Paros first. It's a bigger island, which has an airport you can fly to. Otherwise, you can get there by ferry from Athens or any other island (Blue Star Ferries is the cheapest option for long distance boats). Ferry from Paros to Antiparos goes rather frequently and costs 5 EUR.
Once you are on Antiparos, there are only 2 buses that run on the island. They can take you from the Antiparos village to the Antiparos Cave and Agios Georgios village (cost from 1,80 to 3 EUR). What I noticed in Greece, is that it is rather common that hosts would pick you up with their own car in order to help you transport all your belongings to the accommodation. So, you might ask your hosts if they can help you. Otherwise, you can take a bus or a taxi.
Renting a car
It is often recommended to rent a car for your holiday in Antiparos, but I will dare to disagree. If you are planning for a relaxing holiday in a villa by the beach, like we did, there is hardly a need to pay 50EUR a day for the car which you might use only to get to and from the port. Our villa was situated 1 km from the beach, so we walked back and forth. After all, it's just exercise!
Food supplies and eating out
It is very important to top up the food supplies before you get to your villa because there are nearly zero shops on Antiparos outside of the port. So, be sure to stock up with all necessary supplies. Water is also a problem, as the tap water here is not suitable for drinking. Therefore, be sure to have a few liters per person with you. Tavernas can offer you great fresh seafood meals and also some food supplies, like water, in case you run out.
In Agios Georgics there are only a few tavernas by the waterfront, so the choice is very limited. We had dinner at Captain Pipinos taverna and absolutely loved their grilled octopus, deep-fried calamari, and fried zucchini, don't forget the local specialty  – delicious Greek salad.
Budget
Prepare to pay anywhere between 100 to 200 EUR per night for a big villa like ours. However, besides the villa cost, there is little to worry about if you decide to stock up in a local supermarket. Food prices in Greece are pretty cheap. For example, our food stock for 5 people and 6 days cost us only 65 EUR. Dinner at the restaurant will end up around 15EUR per person. And since we didn't rent a car, our only cost was the villa itself.
Wrap Up
I am pretty sure that if you chose to go to Antiparos for your private relaxing Greek island holiday, you will not be disappointed. This is a great solution to escape the crowds and touristy places and still be able to enjoy Greece as it is. Oh, and did I mention that Antiparos has one of the most amazing sunsets?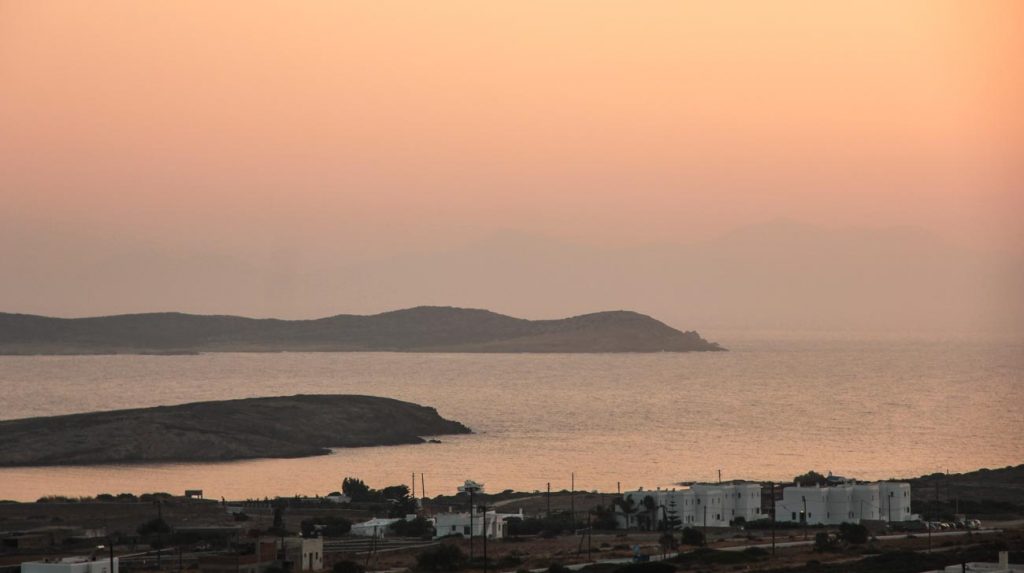 Like It? Pin It!
---
What is your idea of perfect Greek island holiday? Share your thoughts in comment section below!