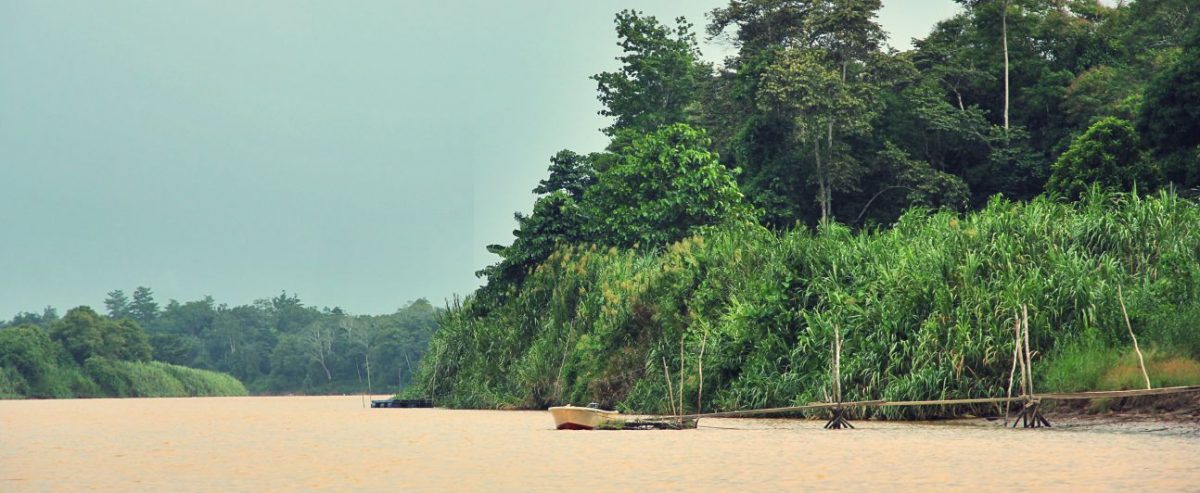 This post may contain affiliate links. I receive a small commission at no cost to you when you make a purchase using my link.
Kinabatangan river is the second longest river in Malaysia but this is not what it is most famous for. This river is the embodiment of wild life in Borneo, an Amazon of Malaysia, if you will. It is home to some of the most fascinating and rare species, like pygmy elephants, Borneo orangutans, rhinoceros hornbill and proboscis monkeys among many others. Therefore, it is definitely a must-visit among places to see in Borneo.
I knew little about this when I went there so it wasn't my most looked forward to spot, but taking Kinabatangan river cruise exceeded all my expectations and made it to the list of the best spots I have ever visited. So, let me tell you why.
What's Special About Kinabatangan River?
If you are traveling in Sabah part of Malaysian Borneo, Kinabatangan river is a must visit. In many aspects this cradle of life is the best place to see wild life in Borneo. If you have the chance to stay at one of the river lodges, every day will be an absolute delight. I knew that we're going to have the river safaris in search and hope to spot some wild animals, but often they just turn out to be the long boat rides with desperate looks around the bushes.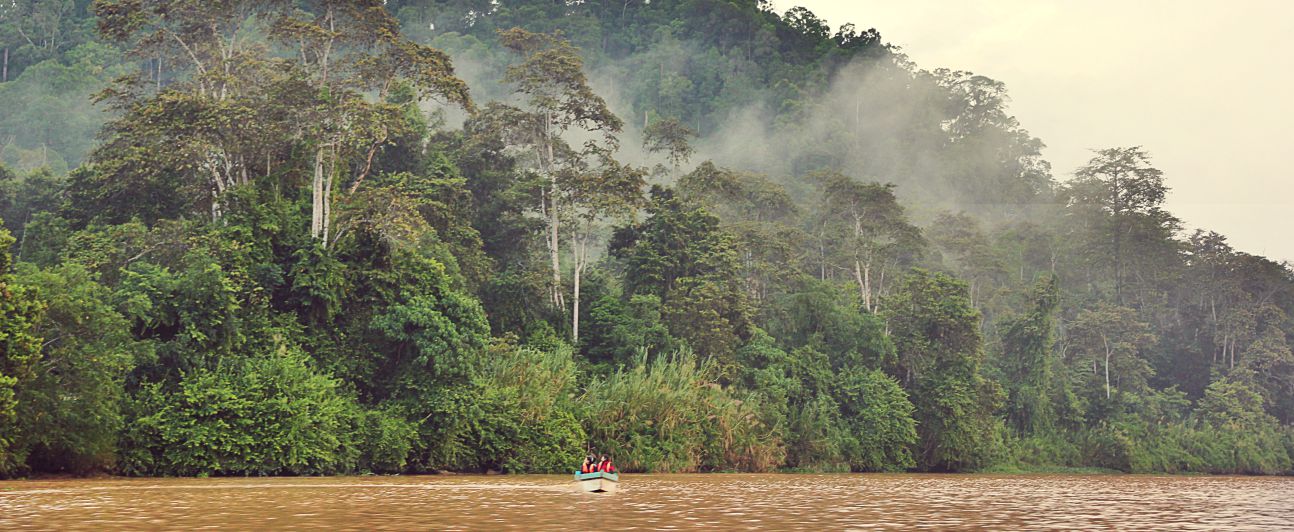 Well, in this place it would be weird if you don't get to see at least something. And I think we've pretty much got to see everything that Borneo has to offer! From exotic birds to pygmy elephants. All you need to see in Borneo is on the banks of Kinabatangan river.


What kind of wildlife can you spot at Kinabatangan river?
Monkeys
Meet the Borneo long tailed monkey! These are the regulars easy to spot on the evening scenic river cruises, as they are preparing to go to sleep on the long trees of Borneo where meat eating predators cannot reach them.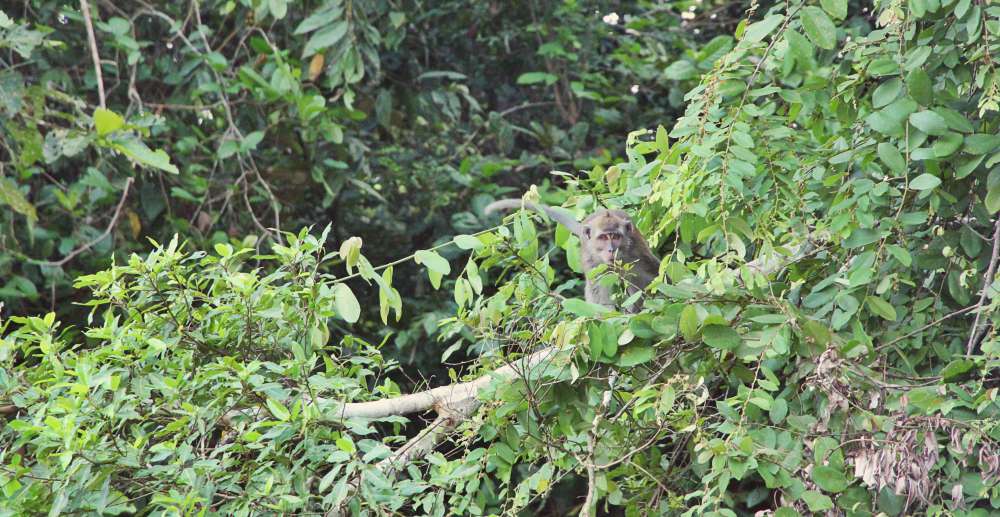 You can see why they are called the 'long tailed' monkeys.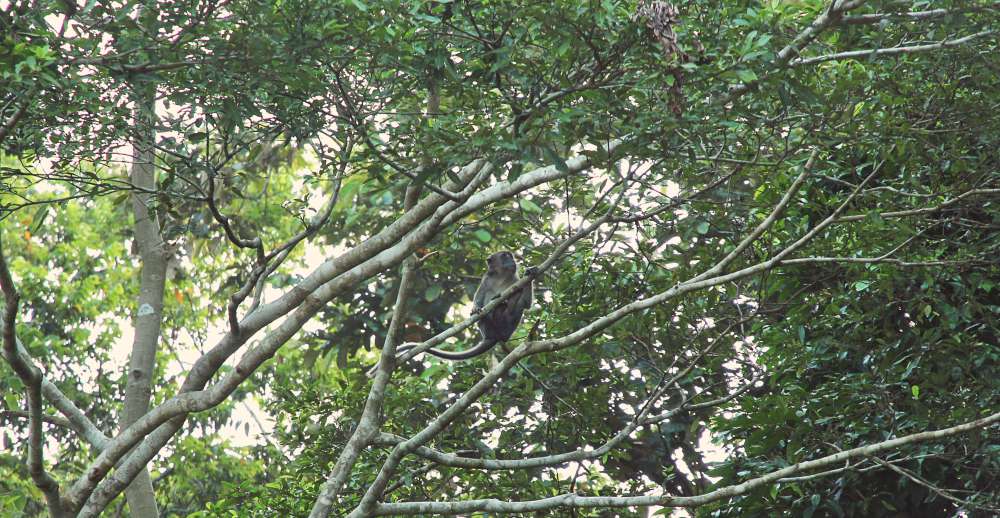 Crocodiles
This lazy giant was just snoozing on the river bank in the morning with his mouth open, hoping that maybe something will crawl inside of it for breakfast while he sleeps. But do not be fooled, once our boat came closer he was all on the alert. At some point I was just preying that we aren't annoying him too much, cause as close as we were and as big as he was it would take him just a quick swing of his tail to turn our boat upside down. And you never know how many crocodiles actually swim in Kinabatangan river.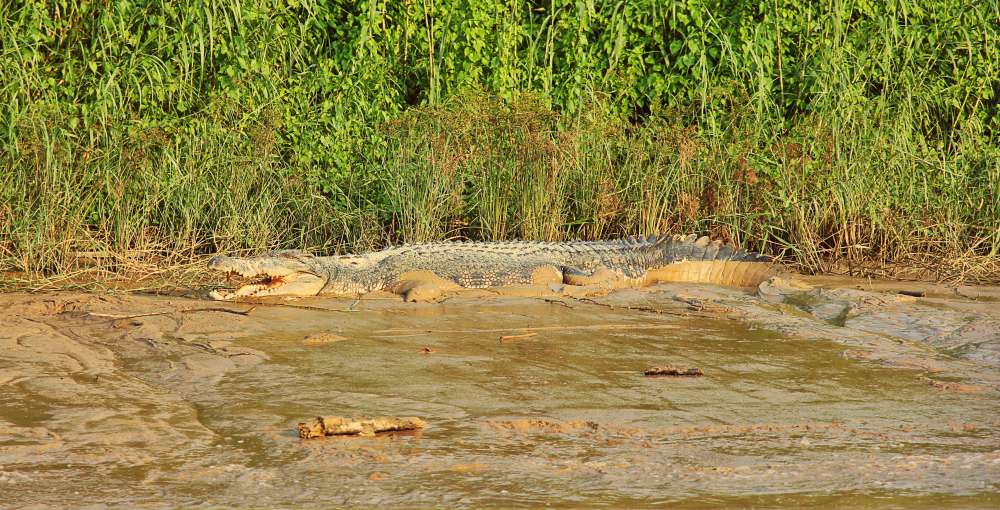 Can you see a crocodile lurking from under the water? No? Look closer.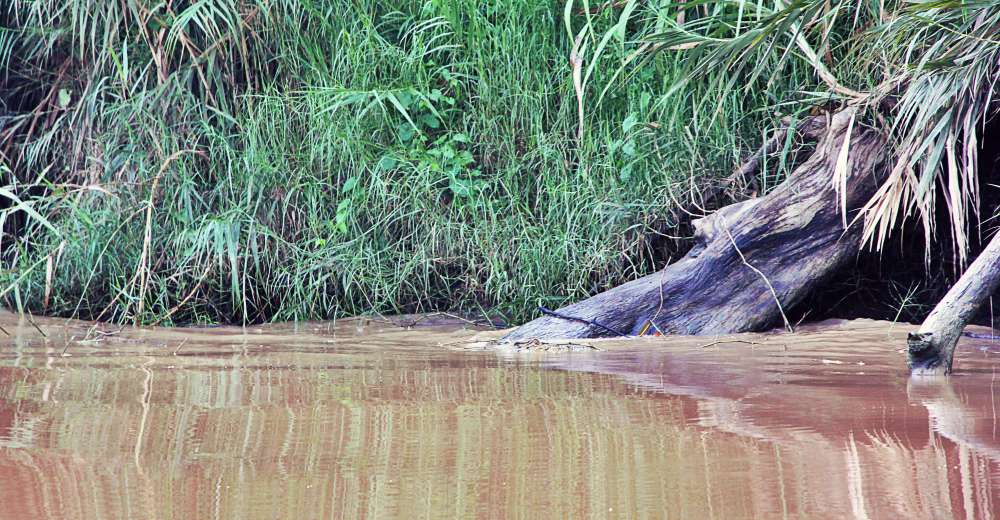 Pygmy Elephants
These guys didn't make it easy for us to find them at all. There are only around 1,500 pygmy elephants left in Borneo and they are a rare view on the banks of Kinabatangan river. Luckily, during our stay, the word spread out throughout the settlement that elephants are traveling along the river. The ride was supposed to be much longer than usual with no guarantee to see them at all, but since everyone in our group was keen on seeing them, we paid extra for the gas and went for it.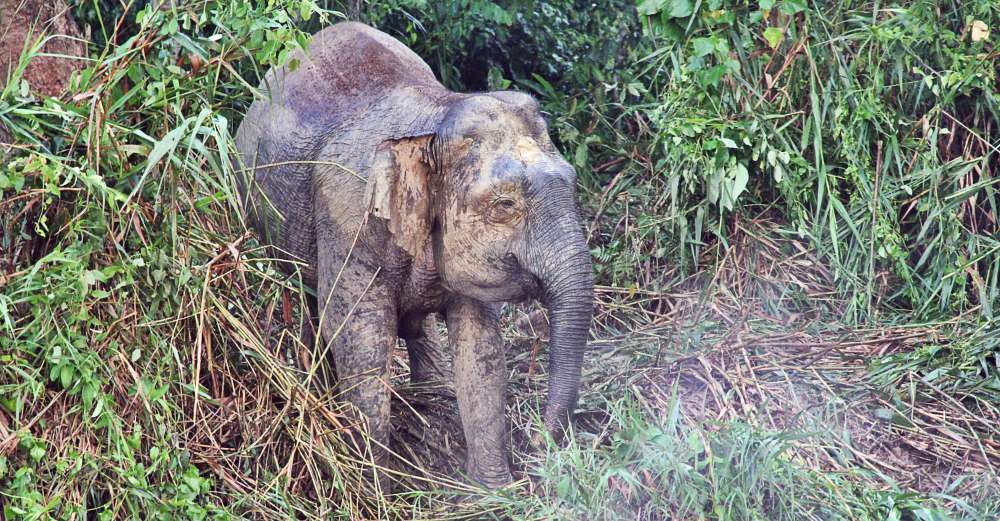 A hour and something long drive was absolutely worth it. Elephants were easily spotted simply by the number of boats floating in the river besides them. We got as close as we could to get the pictures of elephants. But they didn't even mind us, they just drank the water and left. It was something magical.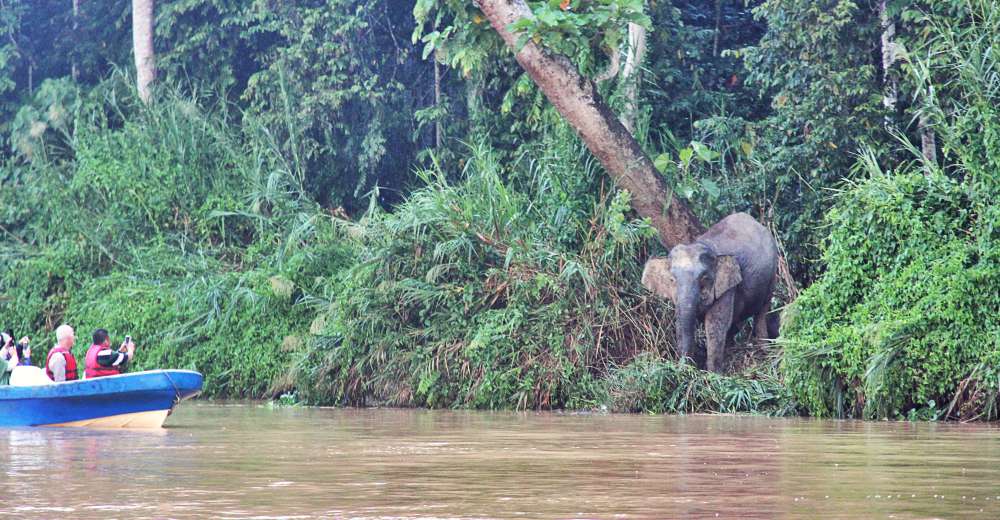 Birds
Rhinoceros hornbill is a symbol of Malaysian state Sarawak but you can easily see them throughout Borneo. These birds are quite big!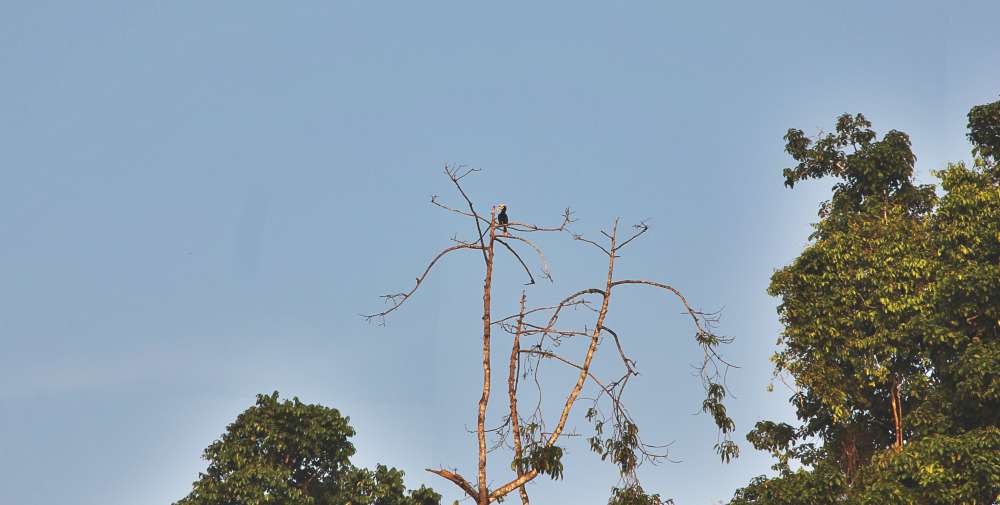 Can you count how many of them sit on this tree?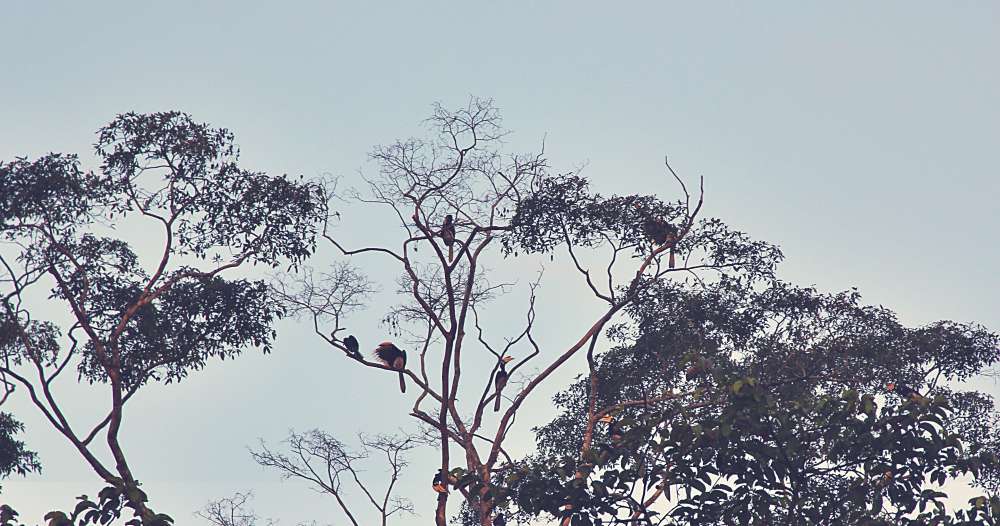 Proboscis Monkeys
Proboscis Monkeys are the natives of Borneo island and can be seen only here. These reddish monkeys are easily recognizable thanks to their big noses.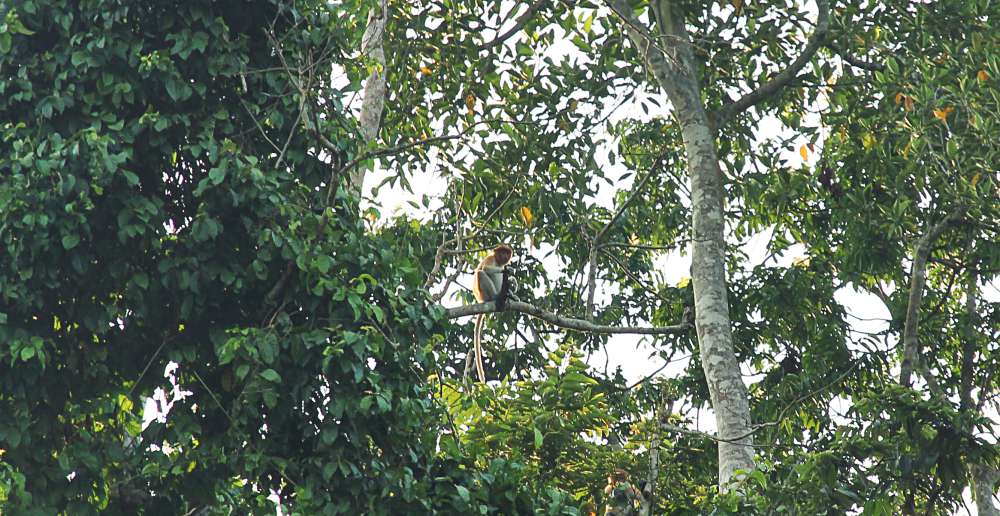 The Indonesian name for this monkey literally translates as "Dutch monkey" or "Dutchmen". No offense to dutch people, but for some reason Indonesians saw similarity between Dutchmen and proboscis monkey due to both having big noses and big bellies.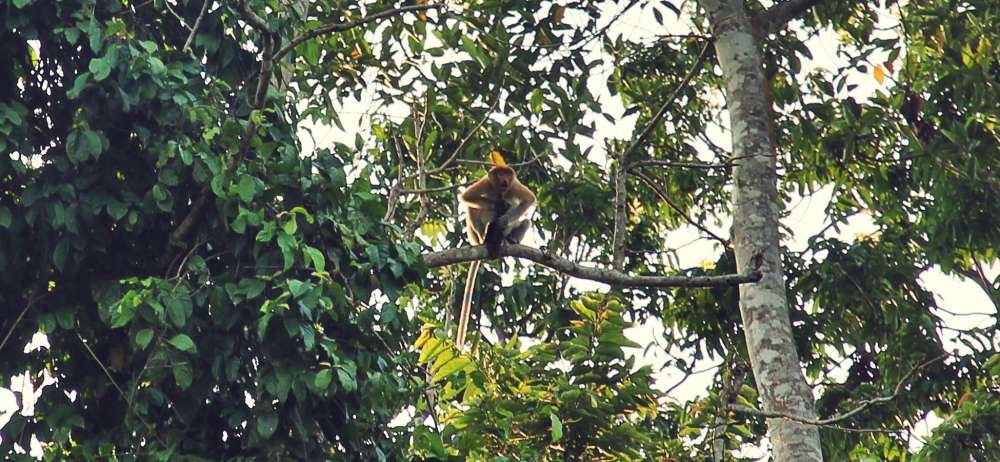 Orangutans
Kinabatangan river is also a great place to see orangutans in Borneo. Besides possibility to see them in Sepilok Rehabilitation Center, you may actually get lucky and spot wild orangutans along the river. We saw this guy going for the figs on the tree.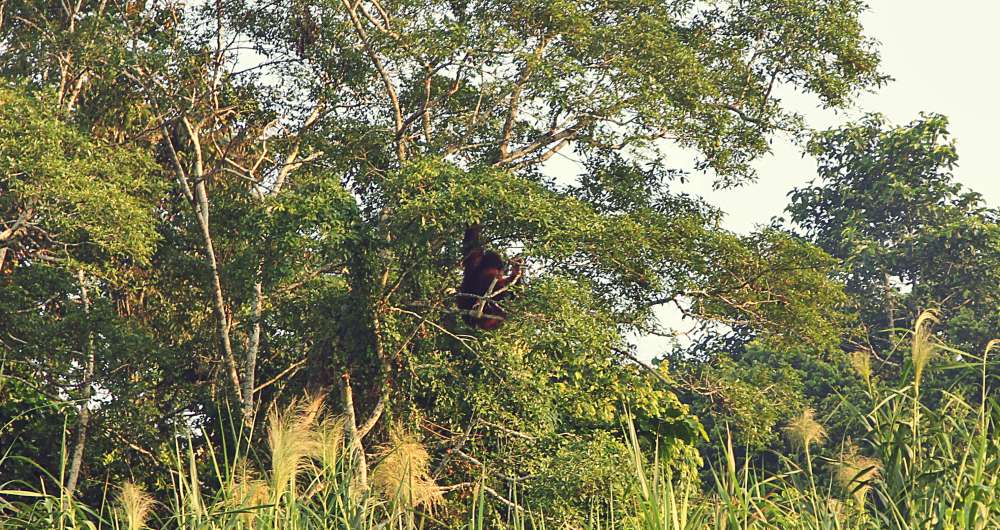 Unfortunately, we were not able to get closer look at his face as he was far away into the jungle. Borneo orangutans are not known for hanging out by the river bank.
Other animals
In Borneo wild life is all around you, you just have to concentrate and see.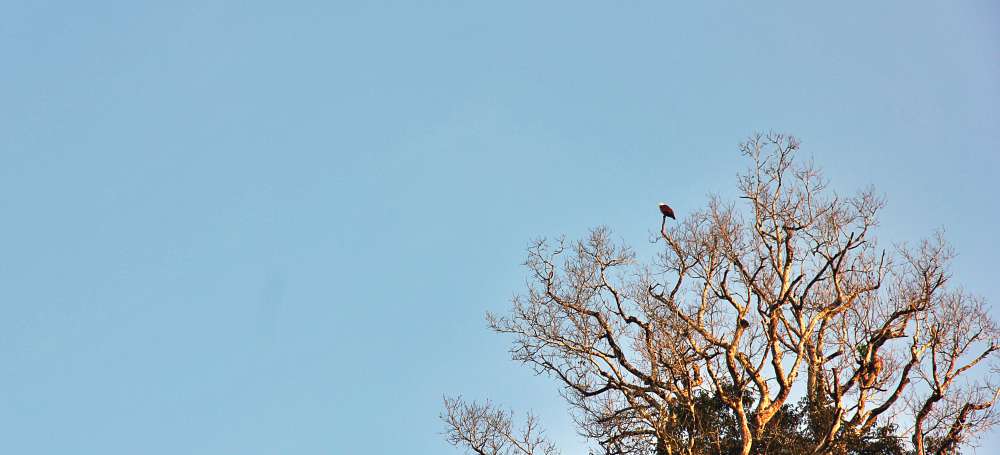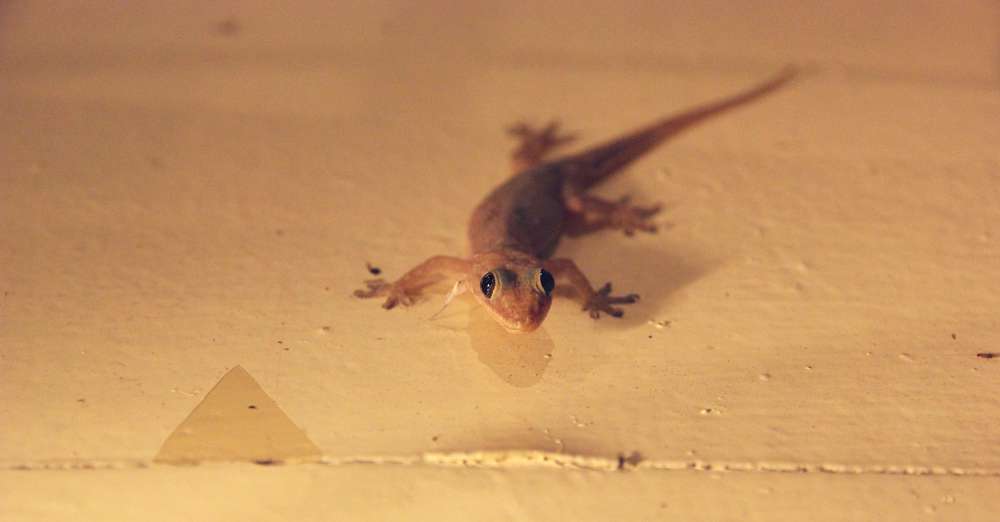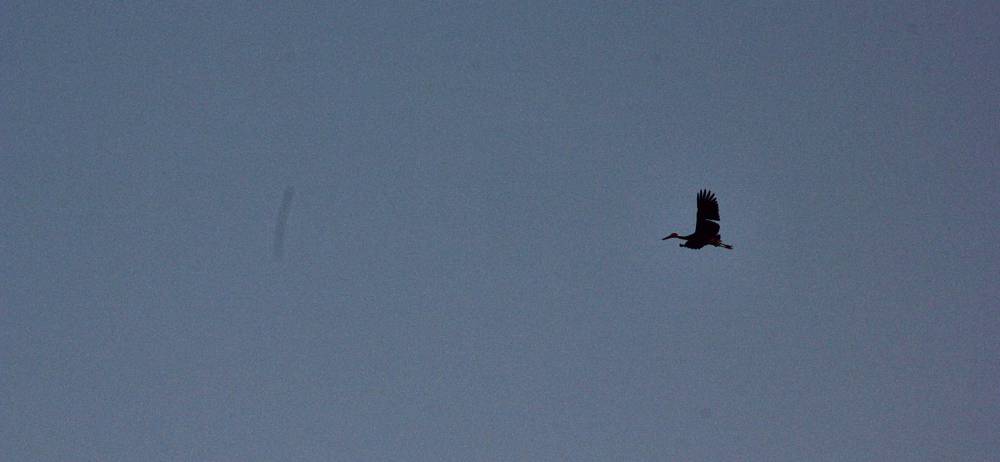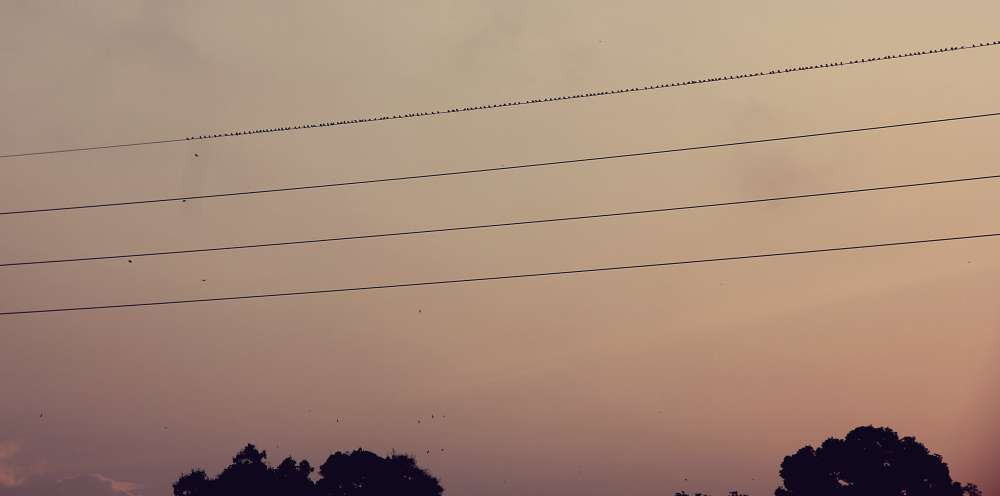 Wrap Up
Many times the guide told us that we were lucky to spot some of the species, like Borneo orangutans or pygmy elephants. And we did feel extremely happy, indeed. There is no funkier feeling than spotting all the animals you only expect to see in the zoo or on the TV screen, and being able to see them face to face without a cage or sanctuary or any guidance. They are just there, living their ordinary life, drinking water by the river, getting down for sleep or eating.
Stay on the Kinabatangan river changed my views on many things. Seeing animals living in piece and harmony out there in the wild, you can never go back to looking at them in the zoo, since it will only make you sad. Love for freedom is the common thread between humans and animals.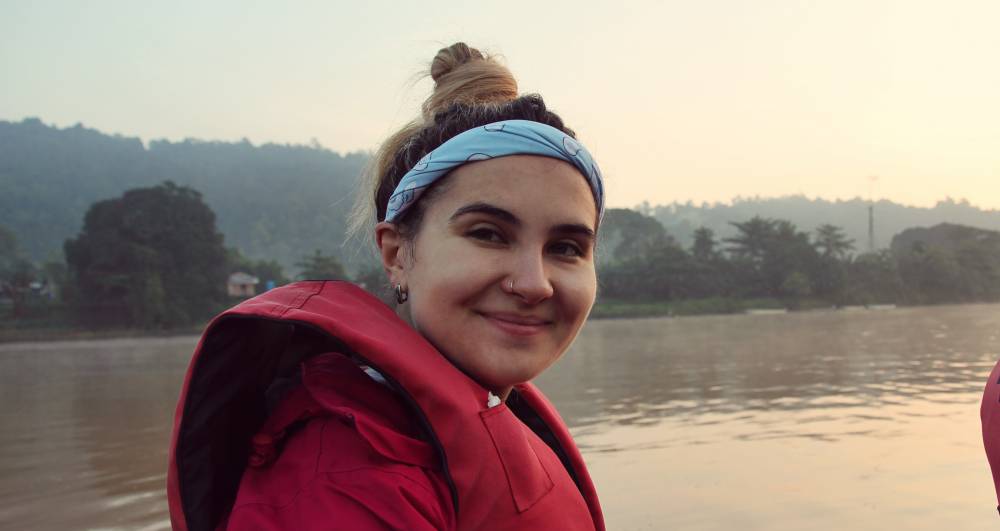 Traveling in Malaysia? You might be interested to read this Malaysia Travel Guide.
Like It? Pin It!
---
Crazy about wildlife? Me too! What sort of animals have you seen already and where? Share in the comments below!