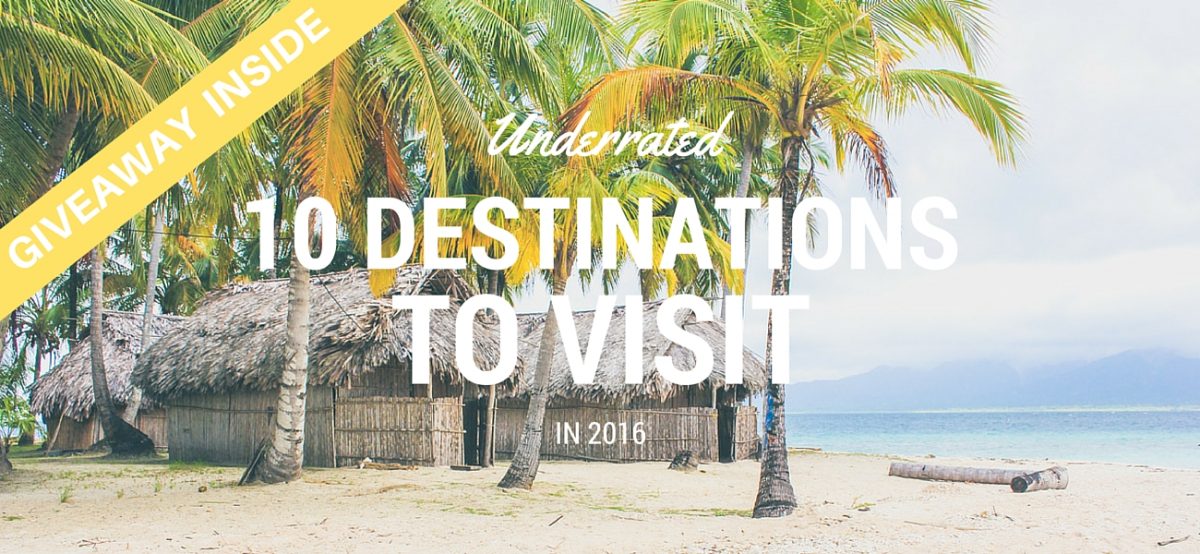 This post may contain affiliate links. I receive a small commission at no cost to you when you make a purchase using my link.
2016 is here and now is a great time to compile the bucket list for the upcoming year travel destinations. I'm offering you the list of underrated places to visit,countries that have been unfairly overlooked by tourists for years, leaving them undiscovered and quite affordable.
1. Albania
Being ignored for so long due to communist curtain and not being a part of the EU, Albania is an undiscovered pearl of Europe. This small country possesses the long strip of untouched beaches in the west and unspoiled Albanian highlands in the East. Besides natural scenes, Albania holds a range of interesting historic attractions: from ruins of Butrint representing the footprint of Greeks to city of Berat, which serves as a reminder of Ottoman history represented by white houses compactly built on the hills of the mountains.
In addition, for passport holders of many nationalities, visiting Albania is not an issue.
*Note to my fellow Ukrainians – no visa required 90 days
2. Malaysian Borneo
Most people visiting South-East Asia overlook the wilderness bundle that is Malaysian Borneo, which is separated from peninsula by South China Sea. Borneo is home to dense jungles, multiple caves and tall mountains. Unique species of orangutans, elephants and monkeys can be found only here, making it one of the best places to see wildlife.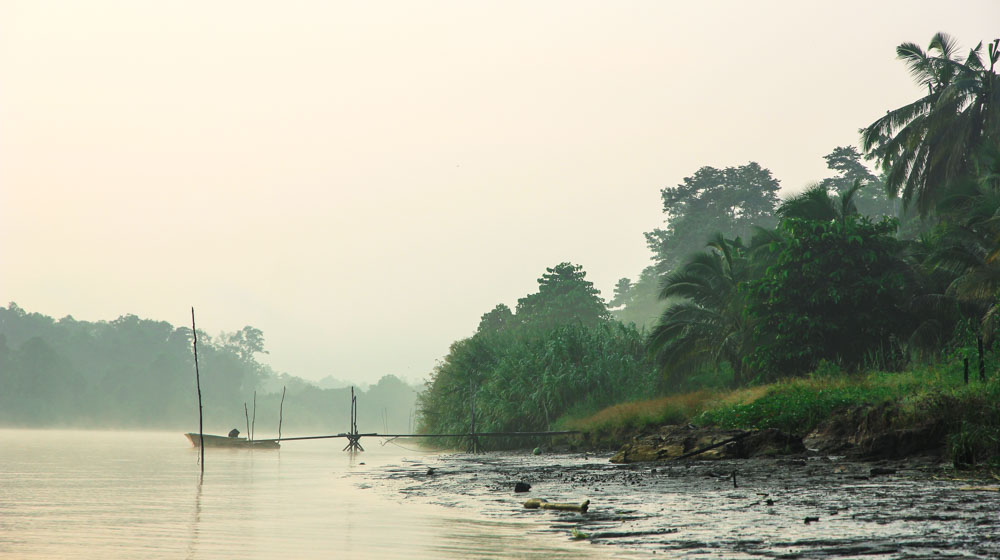 Borneo boasts to have luxurious white sand beaches as well, which presents a great possibility to tackle two different vacation types in one trip.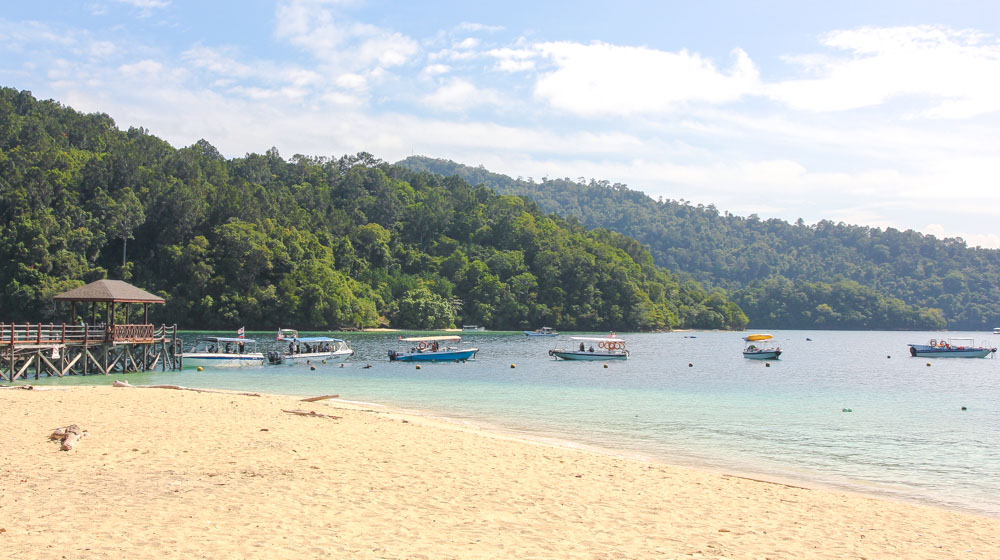 *Note to my fellow Ukrainians – no visa required for 30 days
3. Panama
Unfortunately for Panama, it is situated too close to Costa Rica for people to choose it over its neighbor. Costa Rica has been hosting visitors for years, turning it into a touristy and expensive country. This is where Panama wins. Being relatively ignored, it still has that native touch, which hasn't been spoiled by flows of tourism.
The pearl islands of San Blas in the Caribbean are home to indigenous population that keeps living within its traditions preserving the unique culture.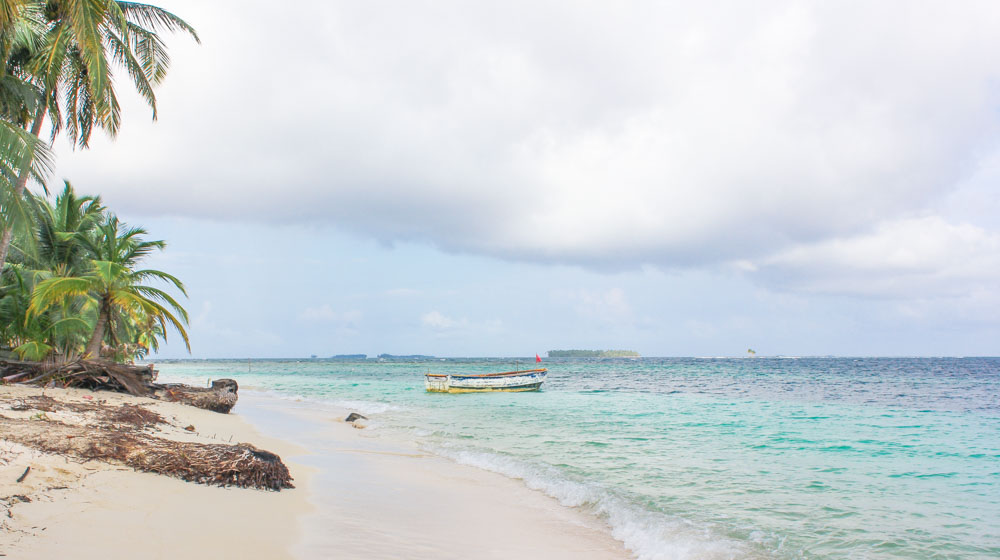 *Note to my fellow Ukrainians – no visa required for 180 days
4. Kazakhstan
No, this is not a picture of Grand Canyon in the United States. This is a Charyn canyon in Almaty, Kazakhstan! Intrigued?
Photo by Leon Hart
To many of you Kazakhstan is known only because of a Borat movie. But make no mistake, this 9th largest country in the world has plenty to offer. Being the most developed of the 'stans' of Central Asia, Kazakhstan has relatively good infrastructure and tourism development. Country's biggest metropolis, Almaty, is quickly becoming the main spot for travelers looking for new undiscovered destinations. Besides impressive natural landscapes, Kazakhstan can catch your eye with its historical monuments, museums and mosques.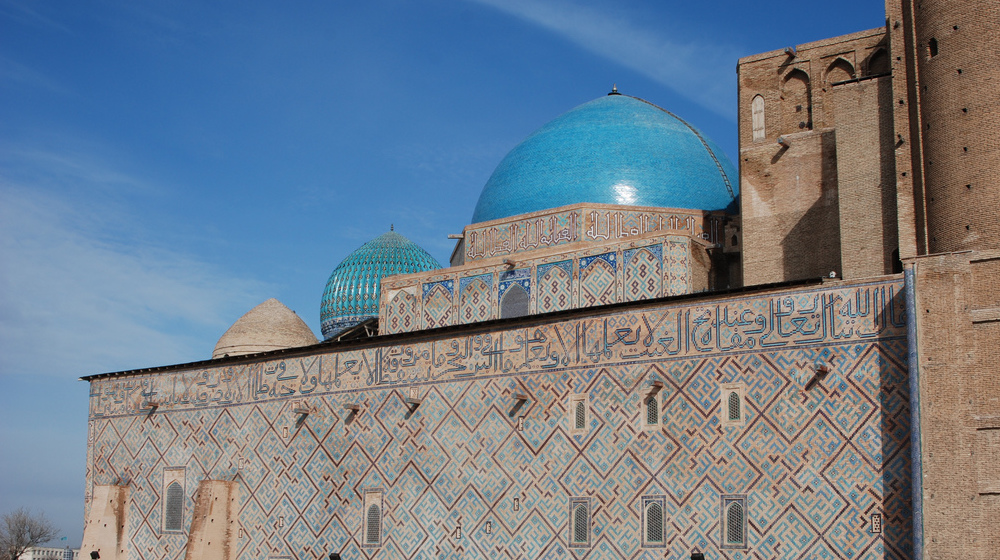 Photo by upyernoz
*Note to my fellow Ukrainians – no visa required for 90 days
5. Namibia
Namibia is a country of many natural beautiful spots. It is most famous for its massive desserts, Namib and Kalahari and highest in the world sand dunes, which is the main reason why Namibia is also considered to be the hub for adventurous activities in Africa. Sossusvlei in Namib desert has become one of the most popular attractions due to its marvelous red dunes.
Photo by Monica Guy
If you are not a fan of trekking in the dunes, you can visit one of the best places to see wildlife in Africa  – Etosha National Park.
Photo by Mazzali
*Note to my fellow Ukrainians – no visa required for 90 days
6. Chile
Chile is a country that stretches through half the South American continent offering wide range of climate types. The variety is also seen in natural wonders: from the driest in the world Atacama Desert to glacier landscapes in Patagonia, and high peaks of Andes. Also, don't forget the remote and culturally rich Easter island!
Photo by Enjoy The Silence_
*Note to my fellow Ukrainians – no visa required for 90 days
7. Ethiopia
The cradle of mankind, and one of the countries that has never been colonized, Ethiopia is blooming with ethnic traditions and cultural celebrations. The years of political unrest have pushed the tourism aside. But now, Ethiopia is one of the safest countries to visit in Africa. Besides famous historical sites, there is a number of natural beauties that attract hikers and off-the-beaten-path lovers.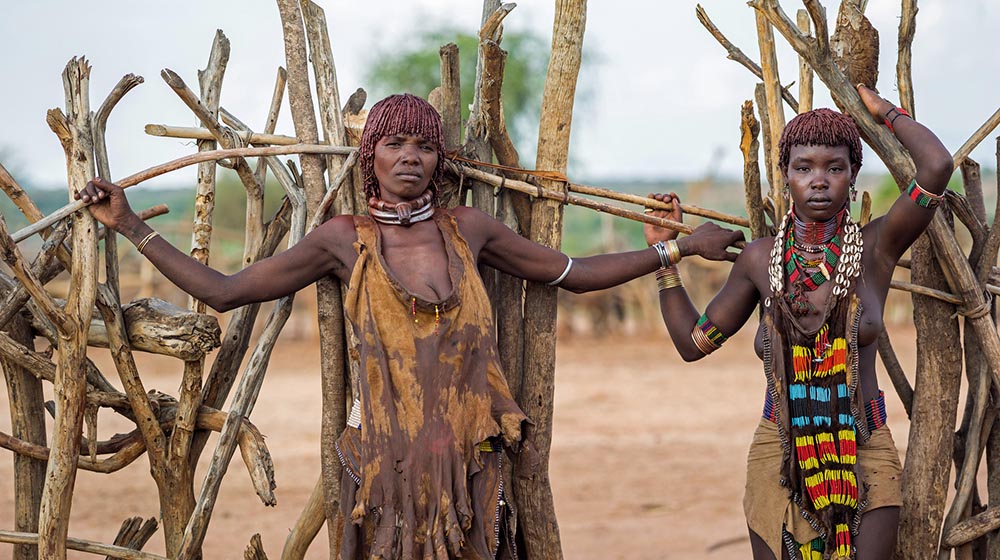 Photo by Alfred Weidinger
*Note to my fellow Ukrainians – visa can be bought at the airport for $20
8.Ukraine
Overshadowed by recent media coverage, Ukraine hasn't been seen as a favorable tourist spot lately. However, this perception is false for 97% of the country's territory which lives its normal and peaceful vibrant life. After hosting the 2012 football championship, Ukraine regained its confidence as a generous host with lots to offer. From cultural cradle of Lviv to snowy peaks of Carpathian Mountains and shiny golden domes of Kiev, Ukraine is the biggest European country yet to be discovered by international tourism.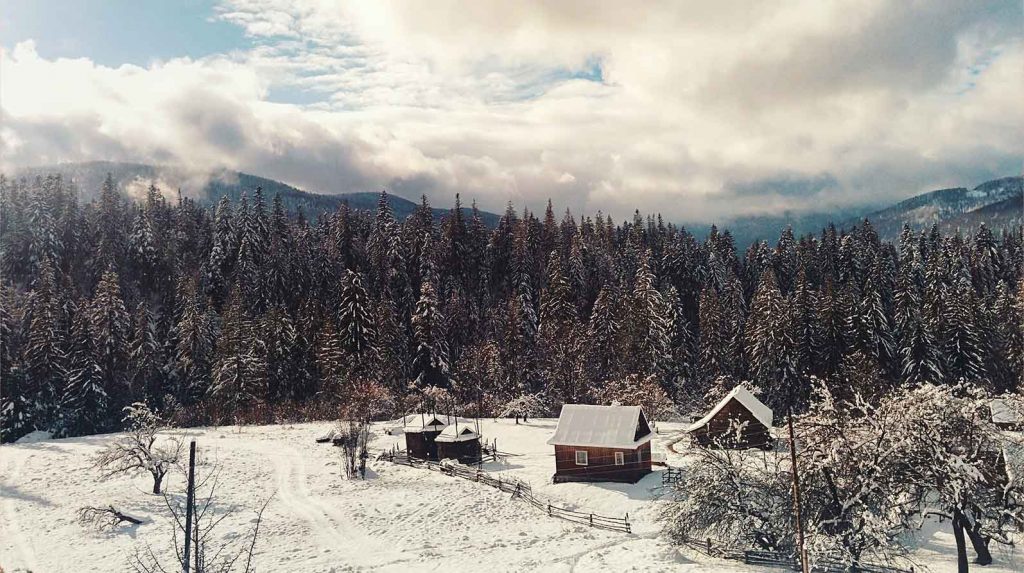 Photo by Ihor Halkevych
*Note – majority of nations can visit Ukraine visa-free for a limited period of time
9. Haiti

Haiti is still recovering from the earthquake that took away quarter of the million people and has shaken down not only the earth itself, but the tourist industry as well. However, being a Caribbean marvel once, it starts attracting visitors once again with it's dazzling sand beaches, beautiful sceneries, and most of all, rich history and culture.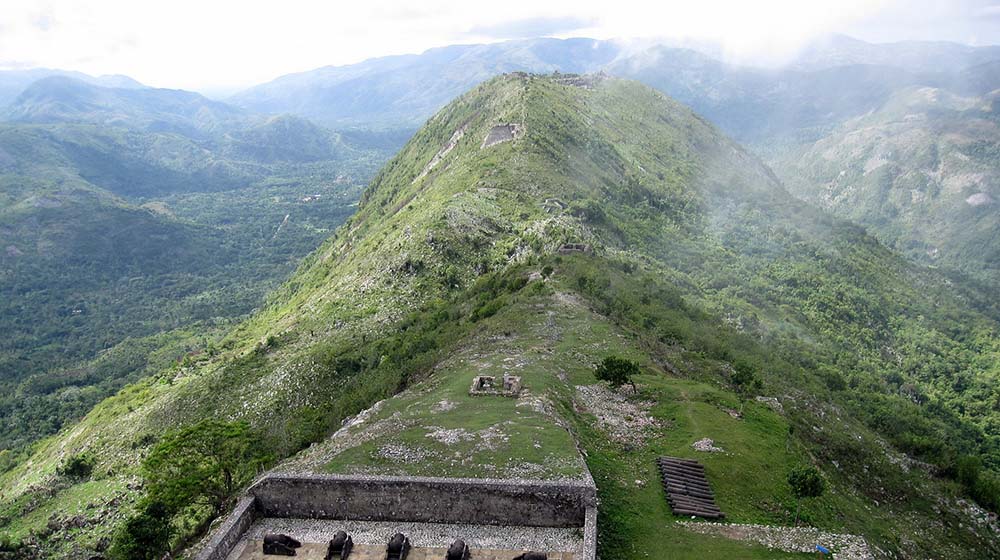 Photo by Stefan Krasowski
Needless to say, due to poverty and poor medical emergency facilities, traveling to Haiti might be challenging and should be carefully considered. Despite of that, Haiti isn't the place that deserves to be overlooked and it is happy to welcome tourists back again.
*Note to travelers – visa can be made at the airport with minimum requirements

10.Georgia
No, I am not talking about an American state. This is actually a country! Georgia is a backpacker's paradise hidden among the breathtaking sceneries of Caucasus mountains waiting to be discovered. This is a country of a proud nation bound by tradition, at the same time claiming its place in developed Western world. Get a tan on the beaches of Black sea or be revitalized by famous Georgian mineral waters, but whatever you do, do not forget to taste Georgian wine famous within the whole region.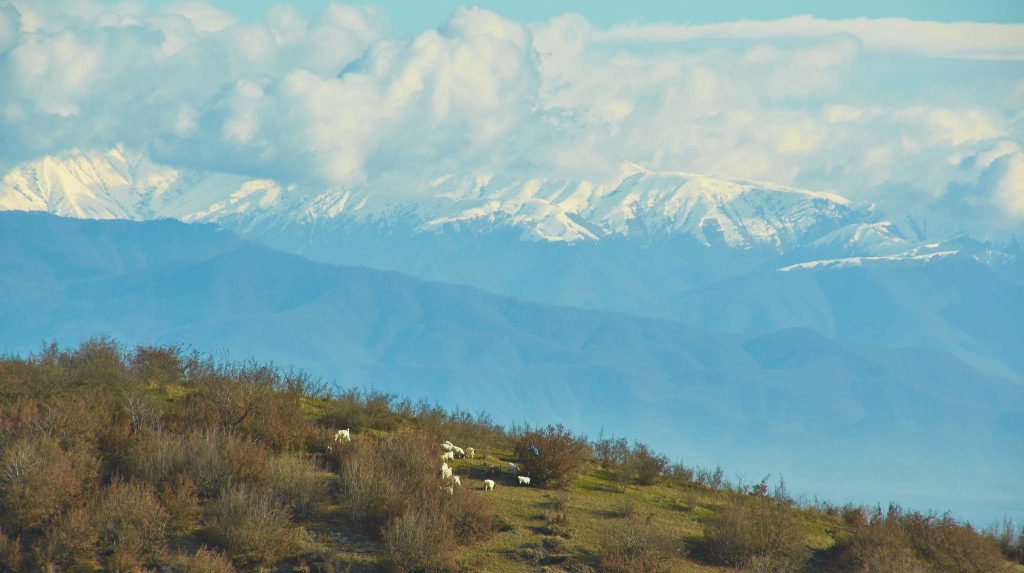 Photo by Константин Александрович
*Note to my fellow Ukrainians – no visa required for 90 days
*******************************************************************************************
Looking to update your travel plans this year? Read about some more hidden gems in Europe to visit in 2017.
So, it's time to pack your stuff and make dreams come true. When if not now? Don't forget to check out the cheapest ticket deals via Momondo or Skyscanner, read my previous article to find more tips on how to find cheap flights.
*******************************************************************************************
Like It? Pin It!