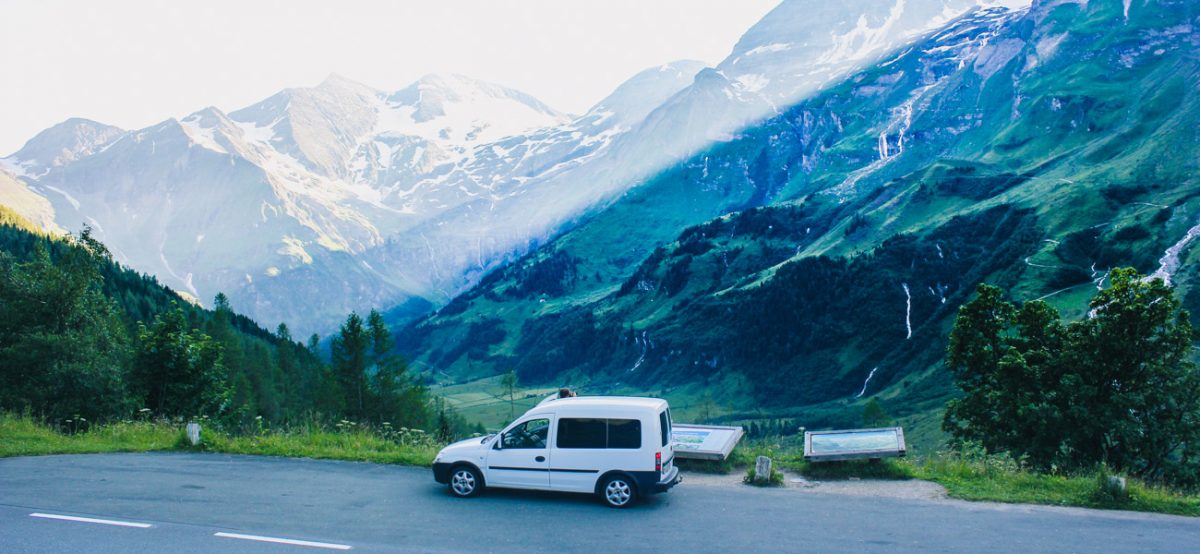 This post may contain affiliate links. I receive a small commission at no cost to you when you make a purchase using my link.
Europe road trip is an amazing way to see Europe, as it offers you plenty of flexibility and ability to visit as many countries as you wish in a time span you have. Road trip in Europe would be quite easy due to the fact that borders are open and countries are relatively small, so you can build your own travel route. If you need an inspiration for a Europe road trip travel route, you can refer to my post on 14 DAY ROAD TRIP IN EUROPE.
In this post, I'd like to share with you some words of wisdom based on my own experience doing a Europe road trip. We have visited a total of four countries driving around 4.000+ km in two weeks, which of course didn't pass by without any adventures both good and bad and resulted in many lessons learned. So, here we go!
Europe Road Trip Do's and Don'ts:
1. Avoid doing your Europe road trip in July.
This was one of the things realized when we started booking our hostels. Prices are twice as high during July-August comparing to any other time of the year. I understand very well that July is probably the easiest time to get vacation but this is the worst time to go. Simply because this is the high season and if places won't be overbooked, they will definitely be much more expensive. Even the budget ones.


2. Do not over-pack your travel route.
Our mistake number two. This is a common one for people who have limited time and would like to see everything (just like me!). I am slowly starting to learn that quality is better than quantity, even if it comes to travel. If you plan to see too many places in a short period of time, you will end up seeing nothing, for 2 reasons:
you will have to spend more time on the road
you will get tired more easily, which means not enough energy to explore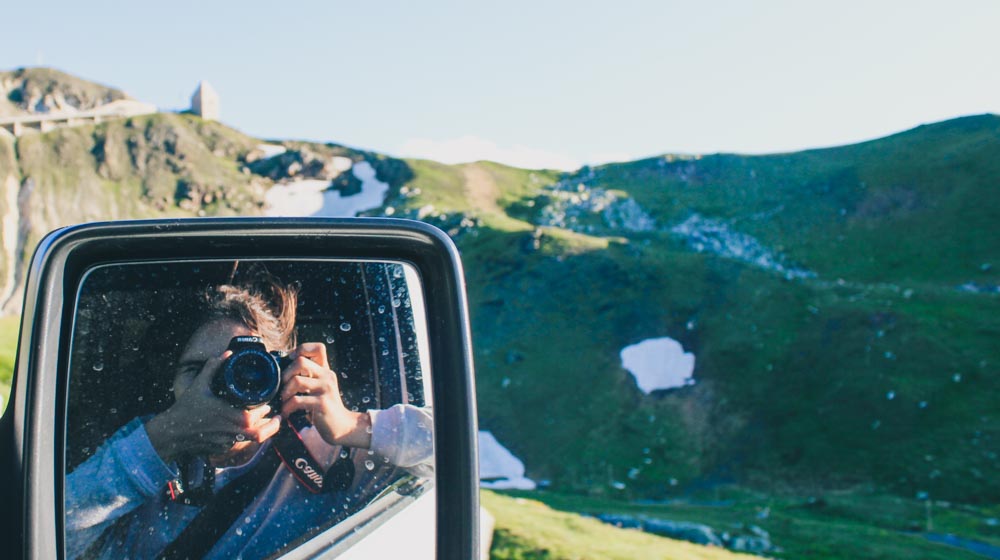 3. Double up the estimates of time you will be on a road.
This kind of relates to point no.2. It comes from personal experience that people tend to underestimate the driving time. If you rely on google maps showing that it is possible to get from A to B within three hours, you can easily multiply that by two. Because:
a) someone will want to pee;
b) someone will want to eat;
c) there will be a wrong turn, which you took by mistake;
d) you will probably not drive the maximum allowed speed all the time;
e) there will most likely be maintenance going on somewhere on your way.
4. Pre-book your stays.
"But what if I want to be spontaneous?" I get you, I like that myself. But, if you wish for that, either travel with a tent or go someplace unpopular. Otherwise, try to pre-book your stay.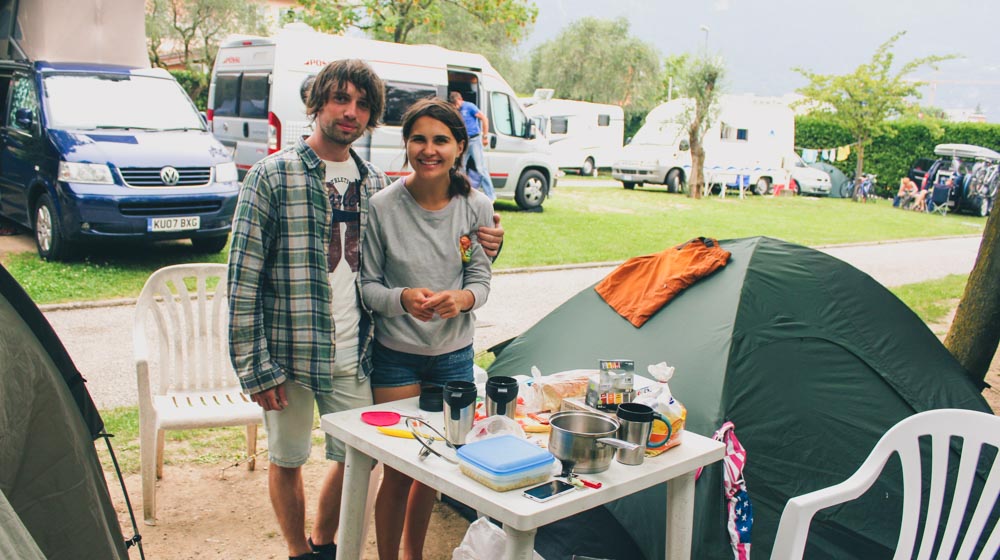 There is nothing more frustrating than driving all the way to a hostel you found on a map and finding out that it is all booked. The amount of time and energy you will spend on finding something new is a mood killer.
My most used resources for booking the trips are Booking.com and AirBnb. While there are advantages to both:
Booking.com is great because it gives you options to cancel almost last minute and often doesn't require prepay.
Airbnb gives you an opportunity to experience the destination like a local, renting out a whole apartment, which is great for families.
5. Gas up in cheaper countries.
This is one of the major cost saving tactics you might use while taking a road trip. If you are traveling from the Czech Republic to Italy, like we did, make sure to tank up on your way out of Czech Republic. And don't fool yourself that you can do that close to the border. They are smart, so the closer you are to the expensive country, the higher is the gas price.
6. Stock up the car with emergency equipment.
I know all too well about the importance of having tools with you when you travel by car. During our Austria road trip, we had to investigate why the smoke was coming out of our front wheel. It wasn't such a fun experience, so make sure to have the necessary tools, extra wheel, reflecting vest, etc., available. You might need to use it.
In case you want to see how our Austria road trip on Grossglockner Alpine road went, including the car 'breaking down', check out this video:
7. Stay connected.
You only appreciate certain things when you really need them, things like internet, especially when your car is broken in the middle of the road in Austrian Alps :). Make sure to have a phone operator that can keep you online regardless which country you travel to. MTX connect is a great option if you are looking for a universal SIM card. They are one of the cheapest on a market and offer a reliable coverage.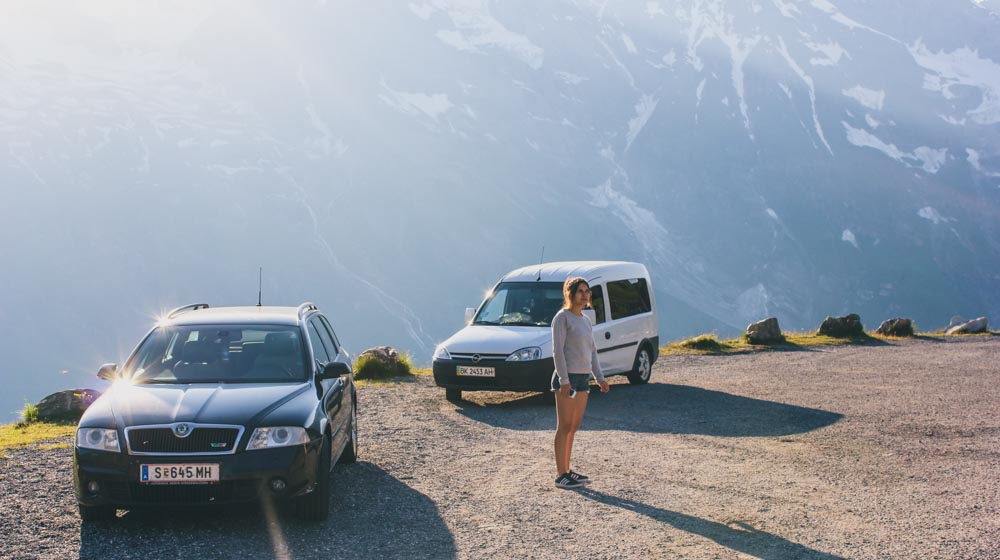 8. Set your expectations right.
This is plain and easy: if you plan to see many countries, be prepared to have your butt sore from sitting in the car for many long hours. It may be as fun as they show in commercials with pretty girls driving in open-roof cars, but most likely it's just going to be a lot of waiting around. So bring your gear: books, maps, music.
9. Research ahead.
This is a rule for every experienced traveler. The more informed you are, the more value you will get out of your travel stops. Otherwise, you can spend a lot of time looking for things to do in the city where you have limited time as it is.
10. Try to stick to your schedule.
If you don't then you are risking the points of no.4, which is to stay without a pre-booked hotel.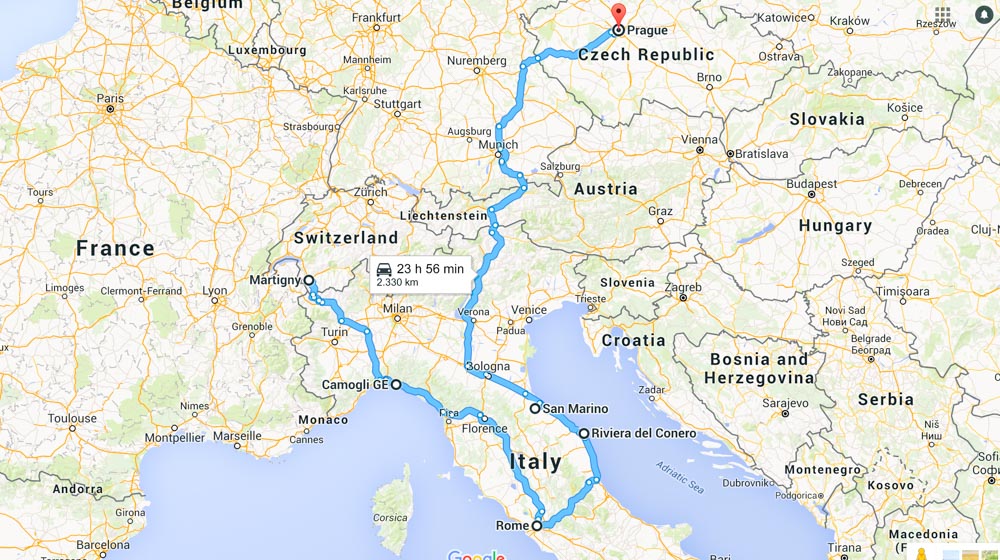 All in all, road trips are an amazing way to see not only the most known destinations but also the rest of the country as well, which you can experience by driving through it.
Like it? Pin It!
---
Have you ever taken a road trip? How long did it last? Any adventures happening to you on the way? Share them in the comments below!
Consider Getting: