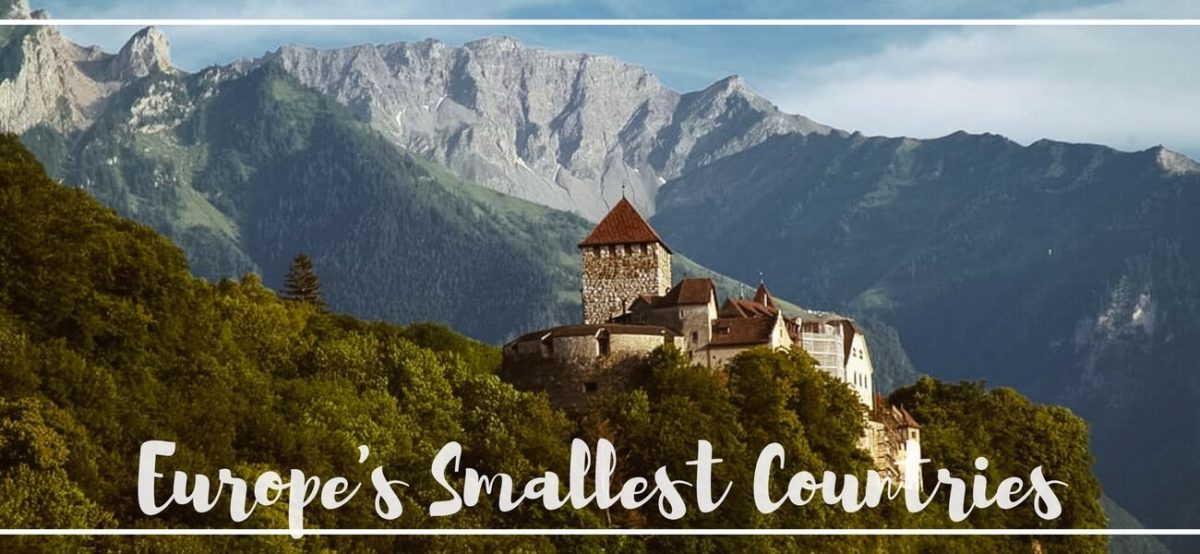 This post may contain affiliate links. I receive a small commission at no cost to you when you make a purchase using my link.
Tourism in Europe rightly tends to focus on some of the bigger and better-known nations. France, Italy, Spain, the United Kingdom are all the kinds of destinations people plan for years in advance to visit. But while they're all wonderful, they're far from the only interesting places to visit on the continent.
In fact, sometimes it's the smallest European countries that are the most unique and interesting. There are actually a lot of tiny ones dotted around the region, and each of them has something to offer. Below, however, we'll single out some of the very smallest and point to a few highlights you might enjoy there.
Vatican City
Vatican City is famously the smallest country in the world, though many people don't realize just how tiny it is. Tucked away inside of Rome, it's actually less than a square mile in size, significantly smaller than even many small cities. These days, there's almost a fictional or mythical element to the country, thanks in large to the films. In particular, Dan Brown's thriller Angels & Demons (a book and subsequent film) has sparked a lot of conspiracies about the mysteries of the Vatican—to the point that the city opened its secret archives in order to dispel the myths!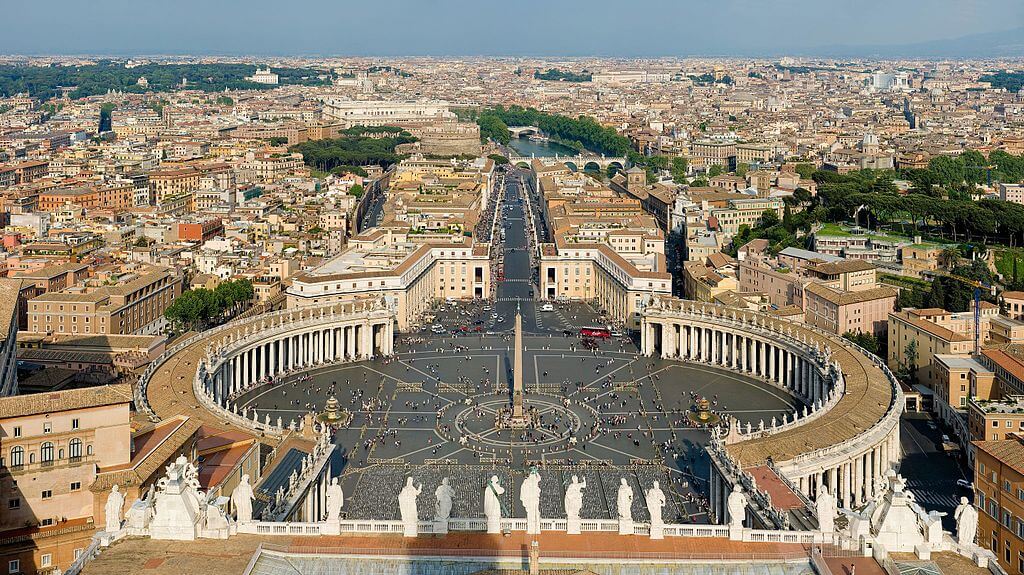 Fiction aside, the Vatican is a stunning place to visit. The museums, works of art, and buildings in the city comprise some of the world's most phenomenal art, making sightseeing in this minuscule country just about unparalleled. There's not a specific main attraction, though you'll want to make sure you stroll through St. Peter's Square, gaze at St. Peter's Basilica, and see the ceiling of the Sistine Chapel, famously painted by Michelangelo.
Monaco
Some consider Monaco to be more or less a province within France, but technically it's an independent city-state. It also happens to be one of the prettier and more glamorous destinations in Europe. Known mostly for the main city area of Monte Carlo, it's a small country right on the Mediterranean, nestled within France but near the Italian border. The waters are beautiful, the beaches are inviting, and there's an air of exclusivity and wealth that makes the whole area feel special.
Aside from sights—particularly at the yacht-filled harbor of Monte Carlo—the most famous attraction here may be the famous casino in town. In an era when the most popular casino activities are easily accessible on the web, it's really something to see such an extravagant gaming venue. The casino has been featured in movies and still attracts high rollers, though it's also a fun venue just to take a look at. In a way, it's the consummate Monaco experience in that you can dress up, spend a bit of money and enjoy yourself, and all within steps of breathtakingly beautiful views of the city and sea beyond.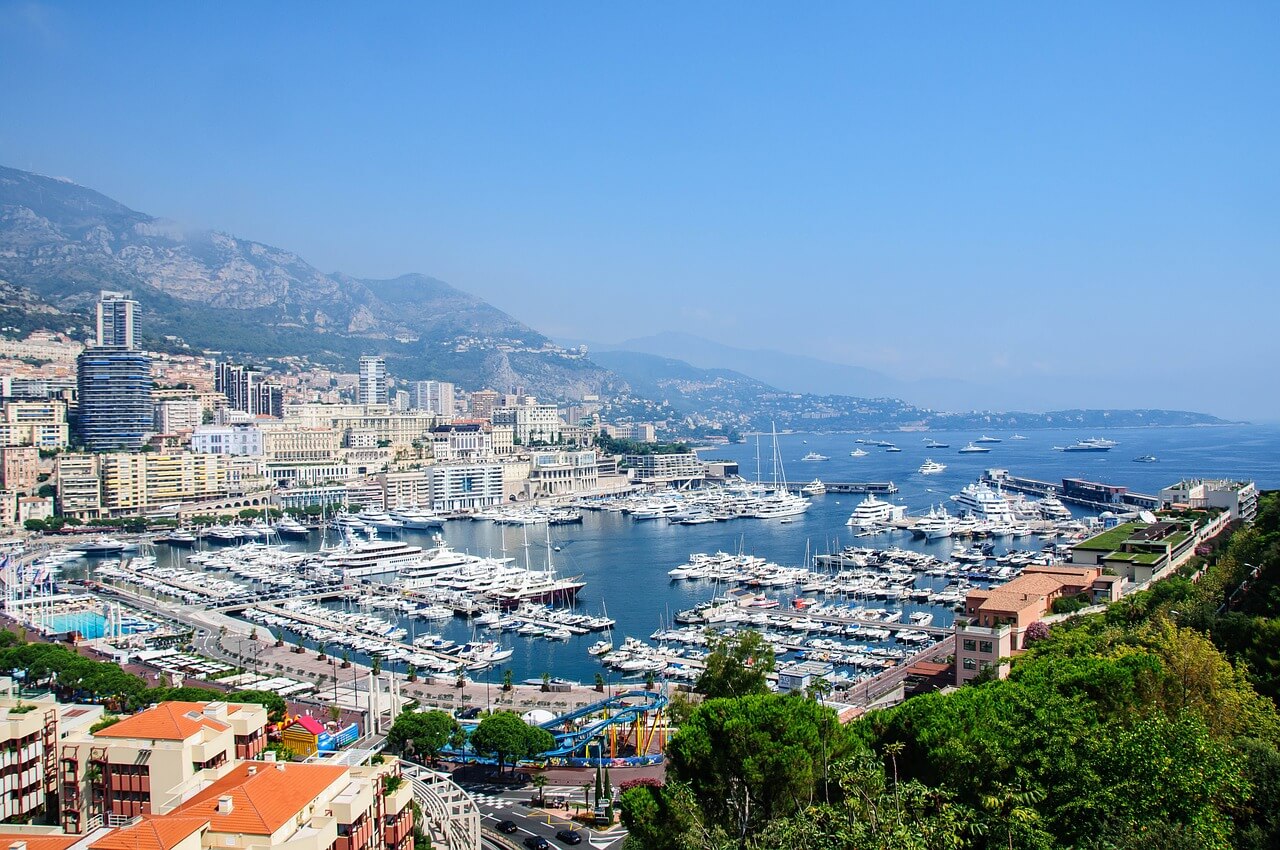 San Marino
Like Vatican City and Monaco, San Marino is a tiny nation within a larger country. It is  situated in Italy, about 200 miles north of Rome and near (but not directly on) the Adriatic Sea. Though the country is marked by incredible natural geography (mostly mountainous regions), it's also well known for preserving the age of its settlements. The capital city, which is also known as San Marino, is in many respects a medieval town that has survived into modern times.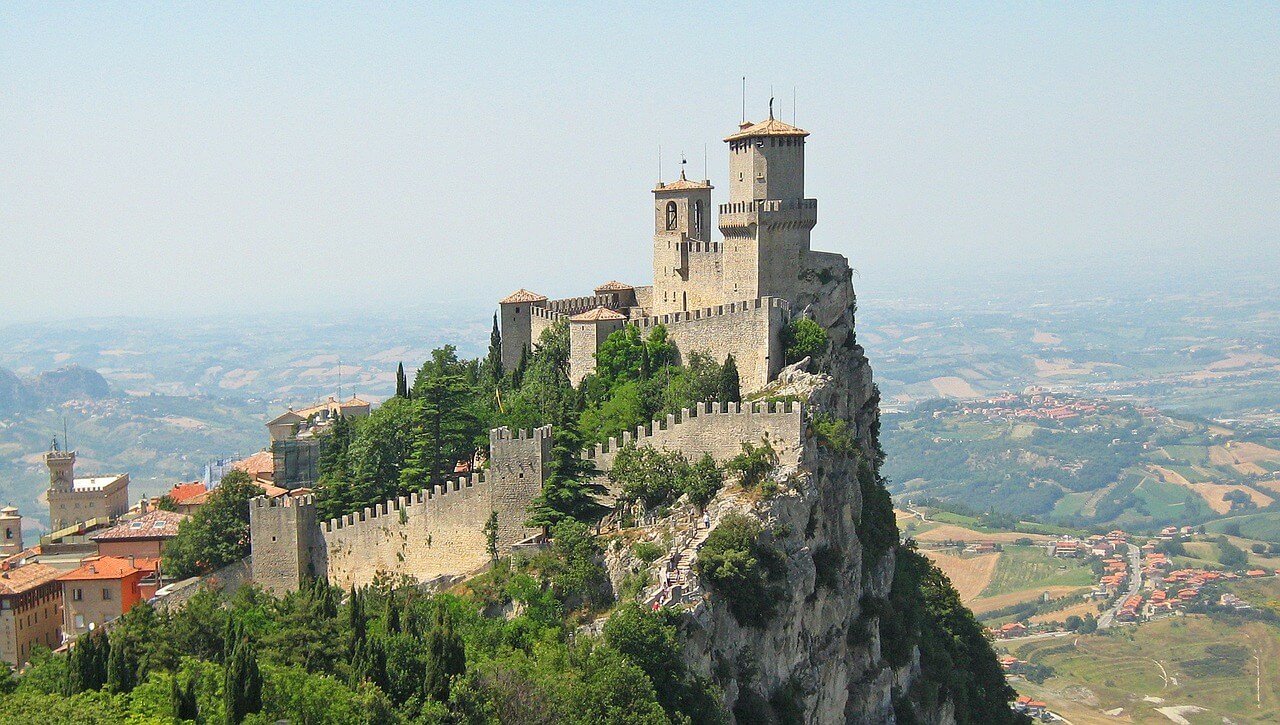 This is one of those destinations you might be better off wandering through on your own without specific goals or attractions in mind. Though the three fortresses that famously tower over the city should all be experienced. They're built along Mount Titano, offering imposing structures and incredible views. Looking down at the surrounding land from any of these fortresses, one almost wonders how San Marino never became a busier center of civilization.
Liechtenstein
Liechtenstein is a little country tucked in between Switzerland and Austria, where it can easily be missed on a map. In a way, it resembles San Marino, being full of preserved medieval towers and structures that give a feeling as if the city hasn't changed in hundreds of years. Gutenberg Castle still stands tall on a hillside, and a few other castle ruins are dotted around the country. All things considered, it's one of the most picturesque places in Europe.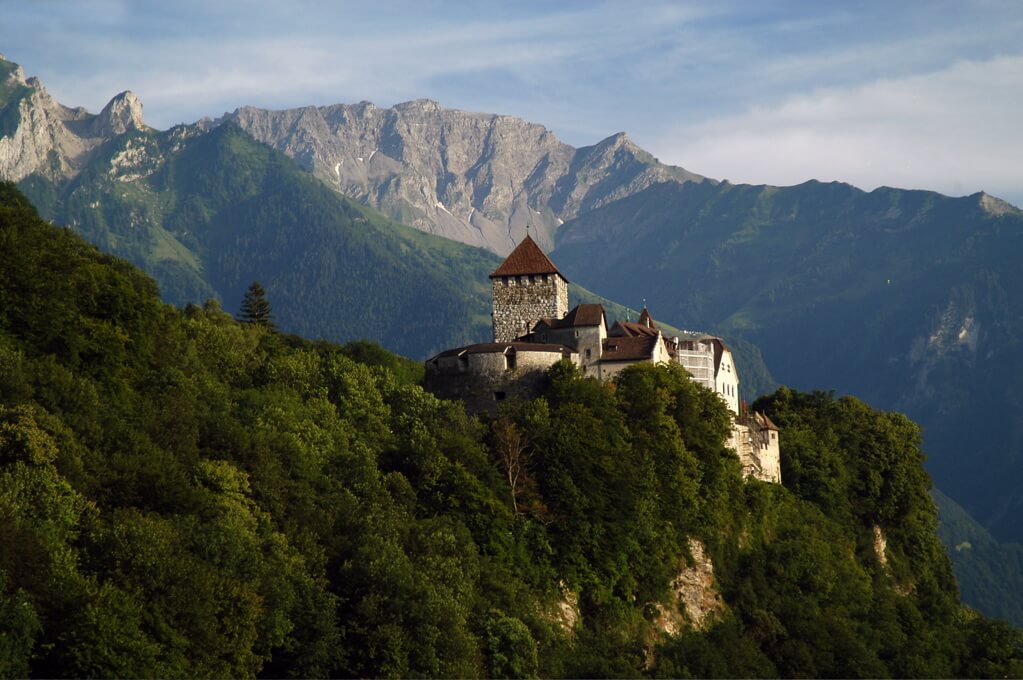 The main attraction here isn't necessarily a castle or a given visual, but rather a unique food festival. Known as Triesenberger Wochen, it lasts for over a month in the autumn and serves up traditional, centuries-old dishes. That's not the sort of culinary experience you get just anywhere, and for fans of culture tourism, it should be a delight.
---
Have you ever been interested in visiting one of the smallest countries in Europe? Which one would you choose? Share your comments below.
Like It? Pin It!