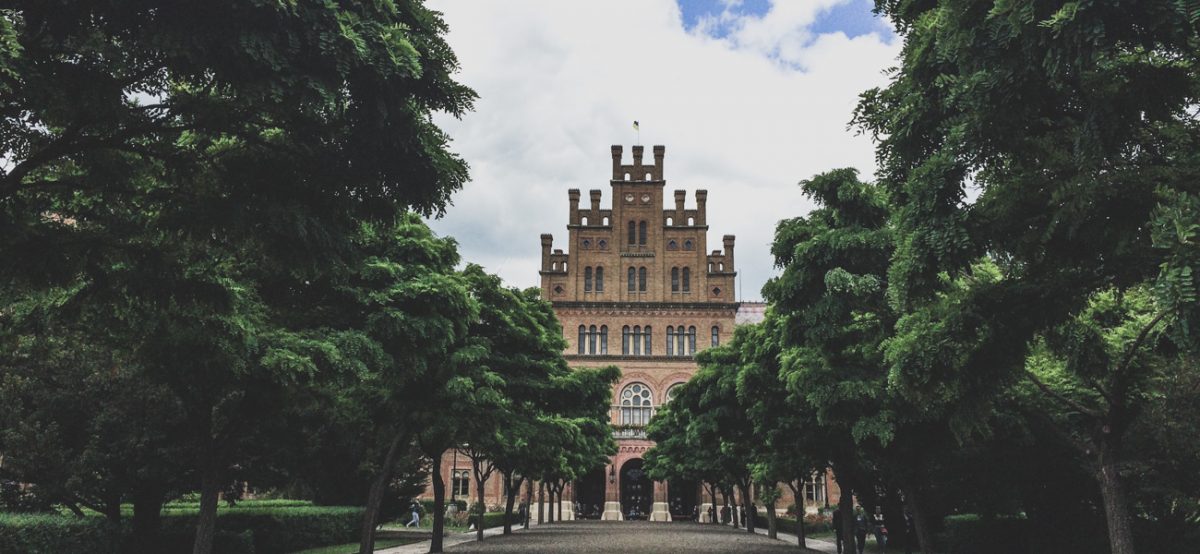 This post may contain affiliate links. I receive a small commission at no cost to you when you make a purchase using my link.
I always felt very ashamed that being a Ukrainian I haven't traveled enough in my own home country. We always tend to think that exotic and exciting things are somewhere far away and rarely notice what we have under our own nose.
So this time around when I went home I forced myself to open my eyes wider and alert my sight to see things as if I were visiting Ukraine for the first time. Needles to say, a lot of things popped up as new and exciting even in my hometown Rivne, which I wrote about already.
Ukraine in summer time is marvelous: dressed in all shades of green and generous with plenty of cheap and tasty summer treats, such as cherries, berries and vegetables. Oh, how many days I ate nothing else but strawberries from my parent's garden or cherries bought on lively bazar.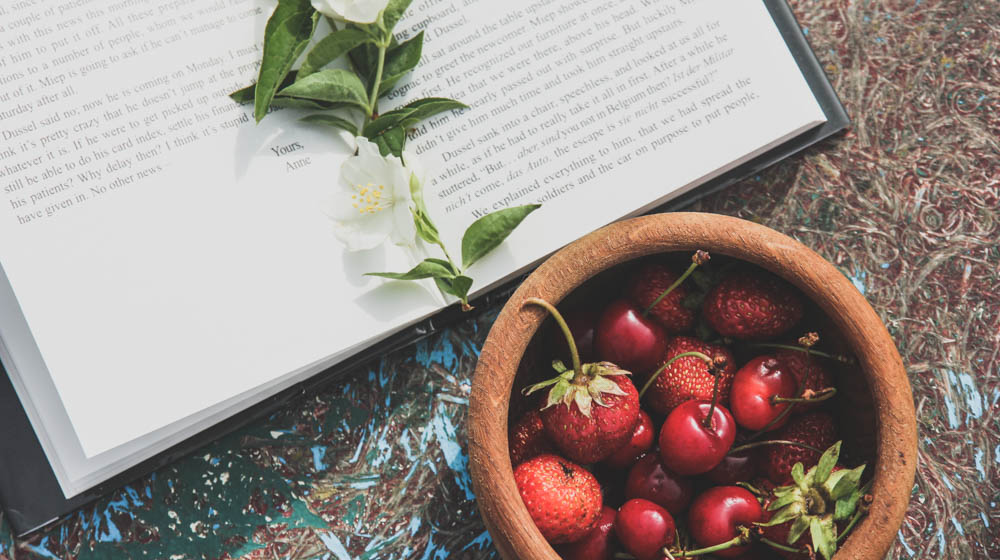 Having 10 days to spare I decided not to waste any possibility to see more of Ukraine. The motivation came when I found out that one of my favorite Ukrainian artists Ivan Dorn is going to give a concert in Chernivtsi. This is one of those cities that is as remote as geographically possible and very inconvenient to get to. But when I set my mind on things, there is nothing impossible. Next thing I know: boom! Concert ticket bought and minibus booked for a 'lovely' 6 hour drive from Rivne (at least my minibus had wifi on a way back!).
What's special about Chernivtsi?
As I mentioned, Chernivtsi is one of the very remote Ukrainian cities, situated less than 40 km away from Romanian border. Together with Lviv it is said to be the cultural center of Ukraine. And if you wonder why, just take a look at this city's history and you'll get your answer.
Administrative center as a part of Moldavia, flourishing Bukovina's capital under Austro-Hungarian empire and an important educational center in modern Ukraine. Historically, Chernivtsi has been home to many nations: Romanians, Jews, Poles, and Germans, among others. Due to its multicultural heritage, Chernivtsi is appearing as increasingly interesting object in otherwise homogeneous Ukraine.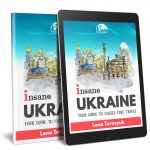 Planning on visiting Ukraine? I've gathered best first-hand travel advice in my travel guide "Insane Ukraine" with local tips and tricks. Click here to learn more.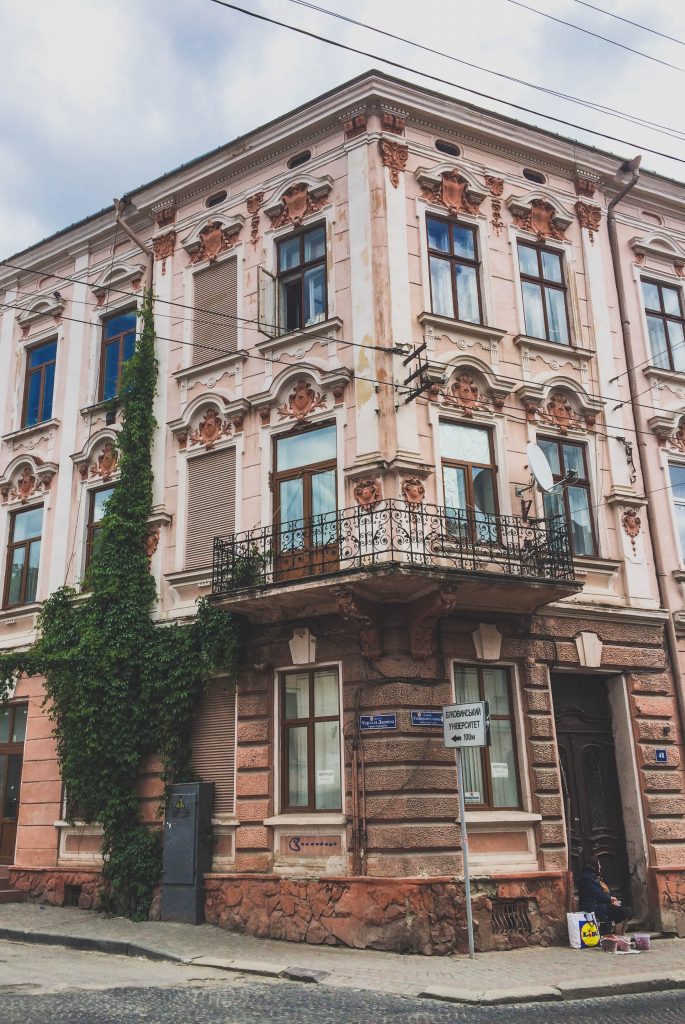 Chernivtsi reminds something old European with lack of restoration but compensating very well with its own unique charisma. Due to its Austrian influence it is compared to Vienna by its looks and architecture. It's one of the places in Ukraine you could call multicultural due to high index of foreign students coming here to study from as far away as Africa and India.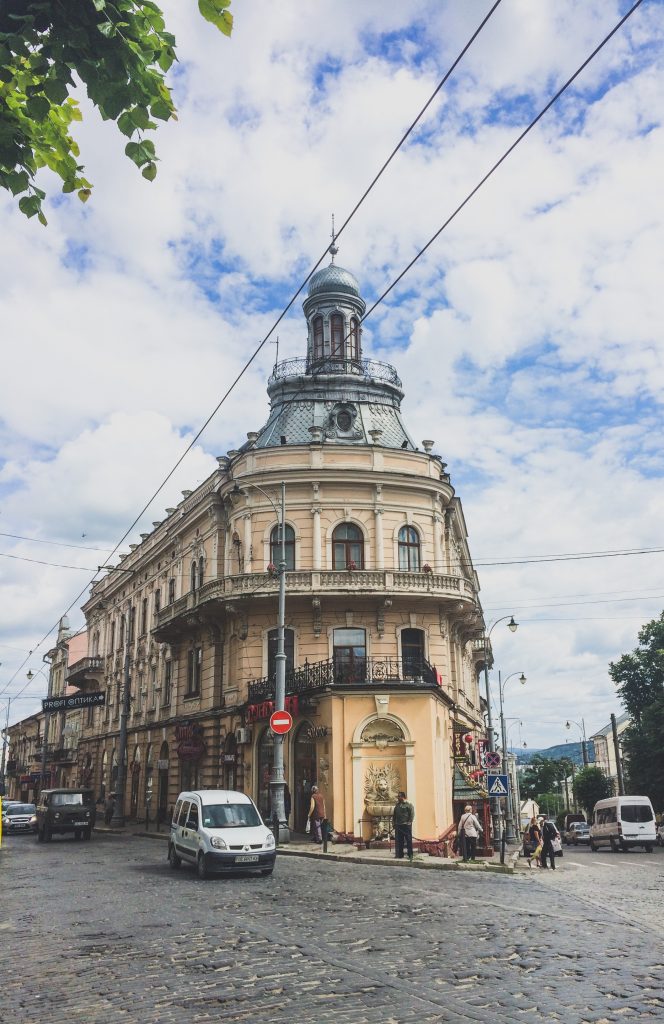 What I liked the most about Chernivtsi?
1. Chernivtsi National University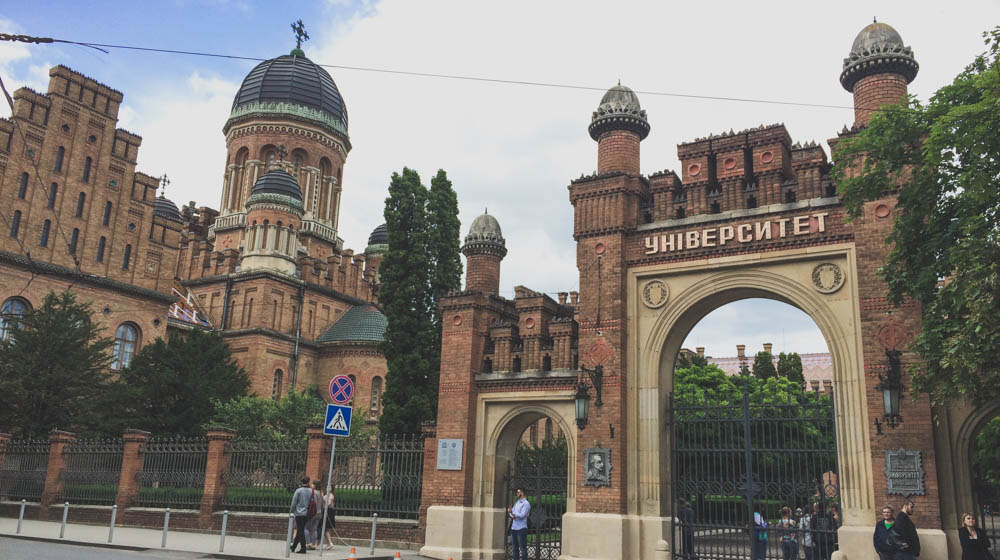 Founded in 1875 when the city was a part of Austro-Hungarian empire, Chernivtsi national university is one of the most beautiful educational establishments I have ever seen. It gathers a noticeable crowd of tourists coming to see it from all corners of Ukraine as well as neighboring countries.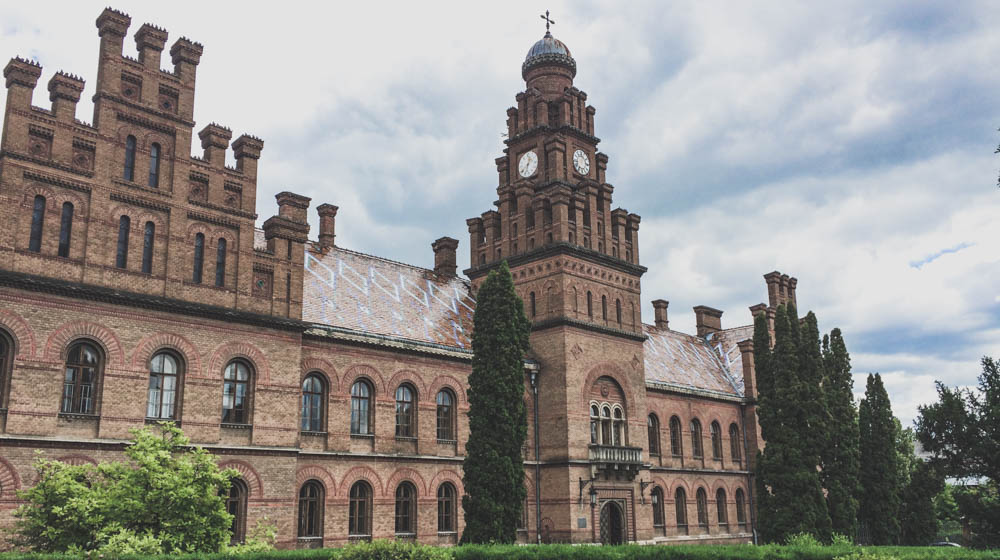 2. Kobylyanskoi walking street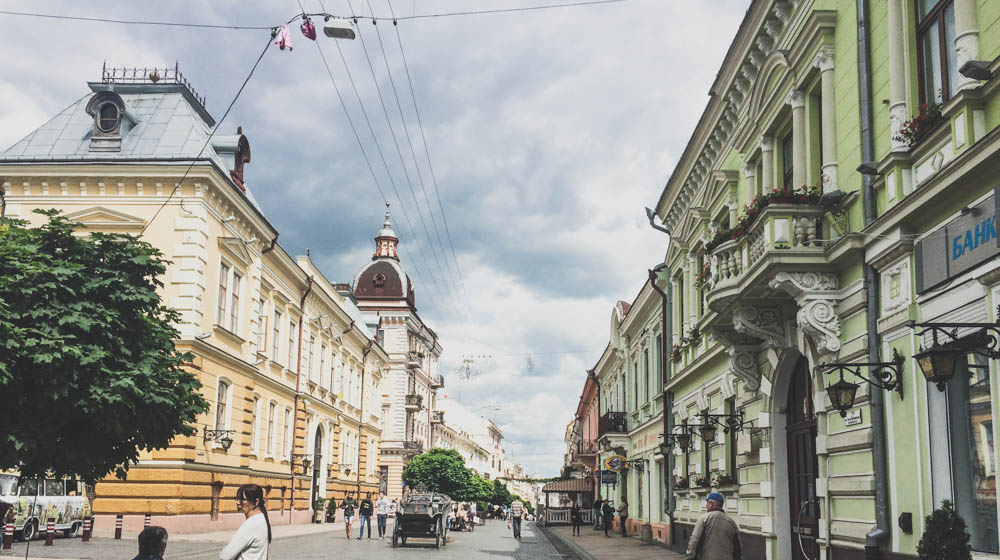 Every self respecting European city has a walking street and Chernivtsi is no exception. Kobylyanskoi street offers you that experience where you can just walk its stone-paved road, chill on the bench or taste delicious foods in any of the amazing restaurants situated on it. Right here you can also find an interesting church of Holy Spirit.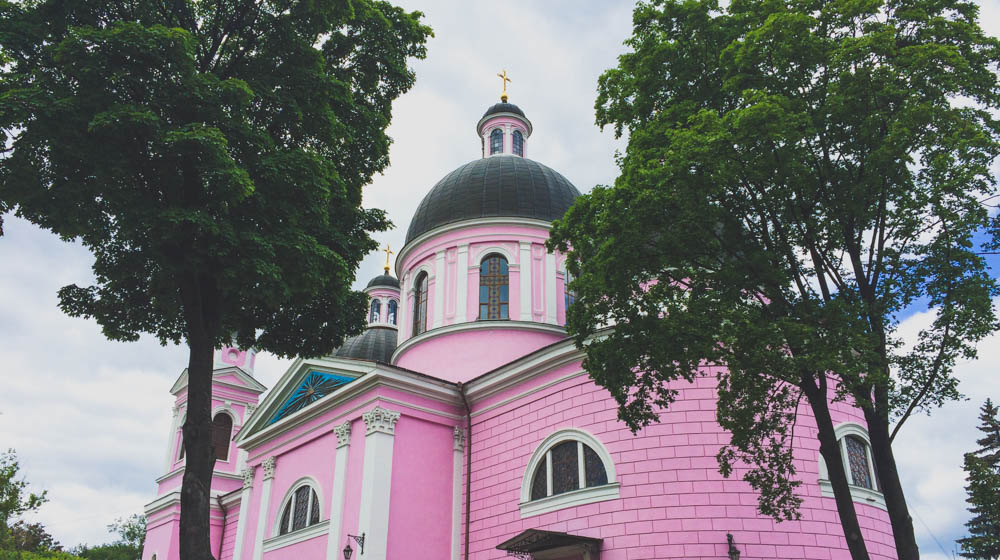 3. Summer theater in T. Shevchenko park
But the best thing was waiting for me in the evening in Summer Theater of Shevchenko park – the show Ivan Dorn and his band put on. It let me forget all about the soreness of my butt and the upcoming 6 hour ride back home. I still struggle to put down the goosebumps as the aftermath of the show. It was one of those concerts you wish never ended.
Where to stay in Chernivtsi?
I desperately needed a warm and clean bed to rest my head for a few hours after the concert before continuing my way back home. So I stayed in a hostel right in the city center called Yard Hostel&Coffee Shop. The prices are very affordable and for that you get a good service from helpful staff. The rooms are very clean, wi-fi works well and in addition you have a full functioning coffee shop downstairs.
In case you are looking for something fancier, there is a variety of Chernivtsi hotels available.


My trip is fulfilled now not only with pictures of Chernivtsi but the inspiration I can use to get me going for a good period of time still 🙂
Like it? PIN it!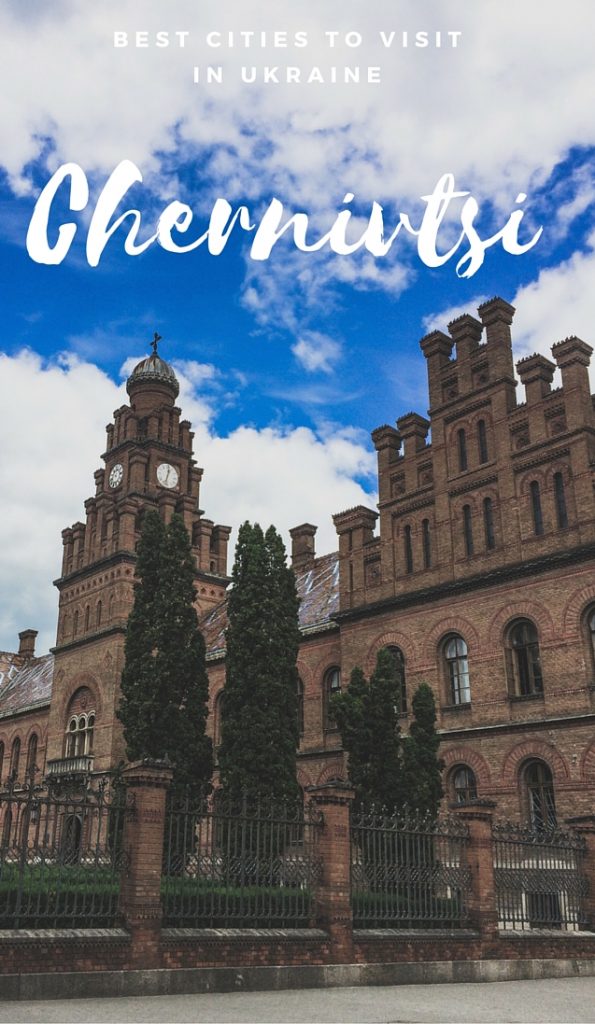 If you were to travel Ukraine, what places would make it to your travel list? Would Chernivtsi be one of them?