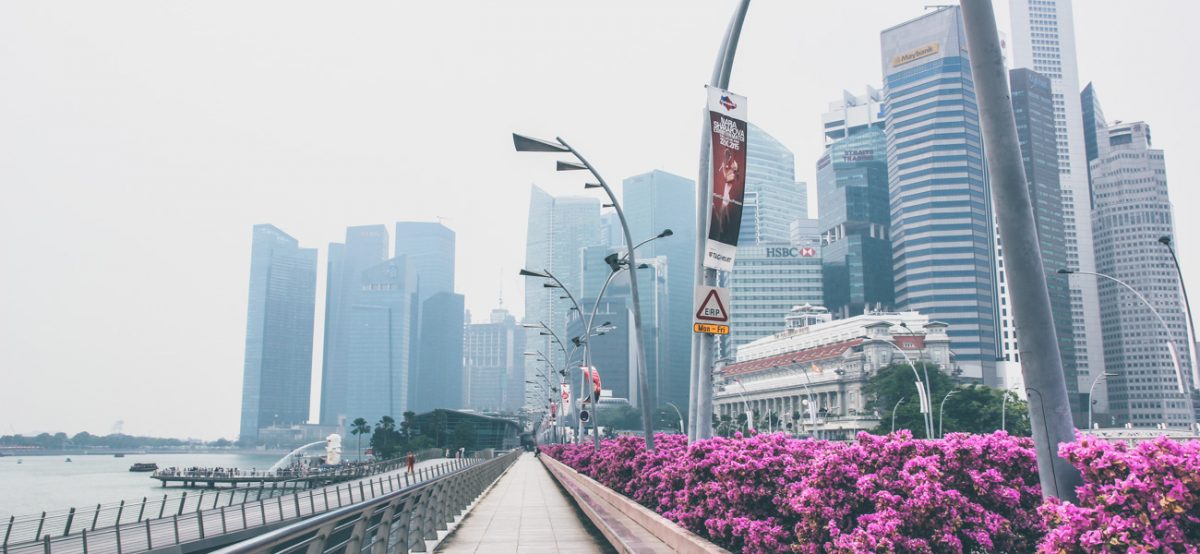 This post may contain affiliate links. I receive a small commission at no cost to you when you make a purchase using my link.
With city being filled with ever growing number of skyscrapers and head offices of big firms, Singapore expat community is getting larger by the day.
I decided to do a little research and dig more into what is so special and great about being a Singapore expat? Why do people chose to move here and what makes Singapore the expat bay of Asia?
The most obvious one is high income, of course. I don't think I've ever heard people moving to work in countries where they get paid less. Do you know what the average Singapore household monthly income is? $10,503! No bad, ha? The truly great thing about this number is that the expenditure on average is much less (numbers from Stratstimes).
English-friendly. Even though the official government language is Mandarin Chinese, English is the most widespread in Singapore and is heavily used in trade, business and even city signs. What I found the most fascinating about language in Singapore, is that most important city signs come in all languages that represent the population: English, Mandarin, Malay and Hindi, which makes Singapore a remarkably multicultural society.
Religious freedoms. One of the things that fascinated me more than languages is the attitude towards religion. Singapore is divided into different ethnic neighborhoods, but it's one of the few big cities I've seen where mosques are standing next to Christian churches, Buddhist and Hindu temples and there are no fights about it. People all live in peace regardless of which religion they belong to! I guess that works as long as you have wealth and strict rules mixed together…haha!
One of the things that most people don't know about is that Singapore is a great place to start a family. This is because the education level is high and the cost of family help is quite low. Plus, the city has very low crime rate and a zero tolerance to drugs or graffiti, for that matter, making it safe to walk at night.
Singapore is GREEN! Extremely green for a metropolis this big. As they say 'you can stick a broom in Singapore and it will grow', that's how favorable their conditions are. Want proof? Check out the Gardens by the Bay. They even plant things right on top of the buildings, isn't that cool?
Singapore is extremely foodie! You can find any sort of food you like in here. It is trendy, modern and diverse. Just like in any other big city you can go out all night, every night.
When I hear 'Singapore' I immediately think 'long working hours'. Even at my current job people on that side of the world seem to respond to emails regardless of what time of the day it is, which is a bit alarming. Singapore official working hours are somewhat longer (44 a week) comparing to 37 in Denmark, but this is not true for all companies. Our visit to Google office in Singapore proved that work hours don't have to be long and more importantly – they can be extremely fun! You have swings, game rooms, awesome canteen and what not! I guess if you are going to Singapore as an expat – make sure to work for Google to get the best out of it:)
Cleaningness. Oh yes, Singaporeans take it to the extreme! 500SGD fine for a chewing gum and smoking in public places? Singaporean rules can be brutal even to local fruit. I know that durian smells, but isn't it the national favorite? Anyways, you cannot have it with you on a train or other closed spaces, otherwise guess what? Yes, a fine! Regardless of all this strictness, it actually works pretty well. For such a big city, Singapore is extremely clean and neat.
It is easy to travel to other Asian destinations from Singapore. Singapore is one of the major stopover airports in Asia, where a lot of airlines fly to. With such airlines as AirAsia and Malaysia Airlines you can fly to Malaysia, Thailand, Hong Kong or other destinations for next to nothing.
Development. Singapore is constantly expanding. Not only in population, but in land. How? Easy – just put some sand in the water and you expand your territories, without stealing it from other countries. Although, I've heard that Indonesians are not really happy that their water boarder with Singapore is becoming increasingly closer. In Singapore, construction sights don't close down for work even at night and the noise they make is not a problem when you know it brings more business and housing to the people, after all, many of them are here to make money.
I'd be lying if I said I never thought about moving to Singapore as an expat myself. The only problem I face is the constant +32C with high humidity that makes people run from one air-coned place to another just to avoid being out. Otherwise, Singapore sounds like a perfect place…maybe too perfect, bordering with utopian 🙂
Seightseeing in Singapore? Check out some of the top activities to do in Singapore and places where to stay.
Like It? Pin It!
---
Have you ever thought of moving to Singapore as an expat? Can you see yourself living there? Share your insights in the comments below!