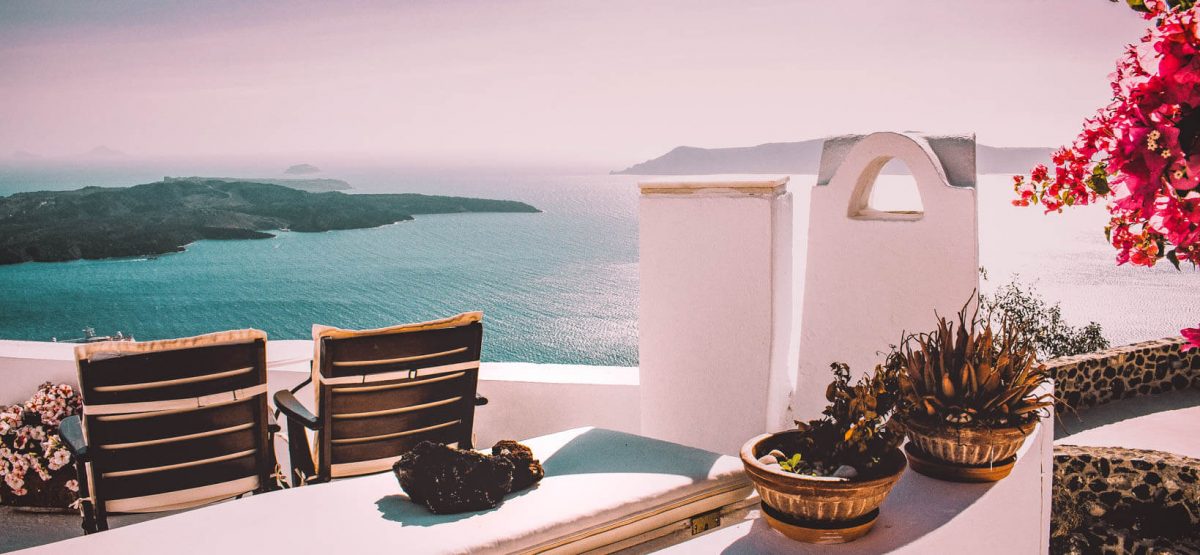 This post may contain affiliate links. I receive a small commission at no cost to you when you make a purchase using my link.
If you are looking for one of the hottest holiday destinations right now, then you need to book your holidays in Santorini. This beautiful island is located in the Aegean Sea and is just one of the many Cyclades Greek islands, including Mykonos, Paros, Naxos, Antiparos, etc.
Santorini is one of the most popular stopovers on
Mediterranean cruise itineraries
, so if you're on a cruise vacation, you can be sure to have enough time to really explore the beauty of this majestic place. Booking a cruise trip with Royal Caribbean, Princess Cruises or Celebrity Cruises will give you the most time in Santorini itself.
Not only is this island incredibly beautiful but there is also a lot to do. To get you ready for your next big trip, we are going to let you in on some of the lesser known facts about Santorini, so keep reading to find out more.
Santorini is Built on Volcanic Rock
Ever wanted to visit somewhere that has some amazing volcanic rock structures? Santorini might be the destination for you. During the Minoan Eruption, Santorini was formed and as the volcanoes erupted, more islands were formed over time. This makes for a great landscape and a truly interesting place to visit. The eruption itself is actually one of the biggest volcania eruptions in history and you'll love seeing the aftermath of this up close in person when you visit Santorini.
It Can Take A While to Get to Your Hotel
If you are planning on staying in Santorini, then you should know that it can take a really long time to get to your hotel. Want a great landscape – you'll have to deal with implication of that. You'll have to climb a lot of stairs and you will also probably need to wait for a hotel representative to come and meet you from the arrival point. This is not ideal, but the good news is that you don't always need to wait hours to check in. With BlueVillas.com, you'll be able to book one of the nicest Santorini Villas with pool and avoid long check in times. Nothing beats the seclusion of a luxury villa with amazing views to make your stay incredibly.
Blue Rooftops Don't Span the Entire Island
Does every picture you see of Santorini feature nice white buildings with blue rooftops? Well, believe it or not this is not actually that typical in Santorini. Of course, there are buildings with blue rooftops and if you really want to get a glimpse of this beautiful sight then you should visit Oia Town which has plenty. Otherwise, you'll only see a few so consider this when you go searching for that well known scenery.
Cave Houses Still Exist
When Santorini was first created, the residents would stay in the volcanic walls and caves in order to be able to withstand the weather. Although the island has become a little more built up now, you can actually still stay in some of these cave houses if you fancy it. The good news is that they are a little better than when they first started off. So you can expect some luxury in the caves.
There was a Tsunami in Santorini
Tsunamis are devastating, and they can ruin entire islands and communities. As an island, Santorini has seen exposed to a tsunami which had a very big effect on the land formation itself. Research has found that there is a layer of seabed that is actually 65 feet below the surface of the water. On this seabed, there are different organisms that suggest that a Tsunami has happened and so it is clear that the effects of this big event can still be seen on this amazing island.
Santorini Wine Is Great
If you're a wine lover, then you will want to visit Santorini right away. Because of the volcanic landscape, the conditions in which the wine is made change how it tastes. Santorini wine is known for being slightly nicer than others. You need to try the local wine to really taste the grapes which grew in the soil with a lot of volcanic ash in it. This wine is not actually very easy to get as the lack of rainfall means that they are not produced enough. If you are lucky enough to get your hands on some of this local wine, then you can be sure that you are getting the best around.
Final Thoughts Before Booking Your Holidays in Santorini

If you are planning on spending your holidays in Santorini, then you will not be disappointed. Holidays in Santorini is one of the best to choices for summer vacation as there are plenty of hidden gems on this island. When you visit, make sure to take advantage of the beautiful landscape and scenery and take photos with the best views Greece has to offer. You won't be disappointed with the weather, the wine or the history. Make sure to check into a beautiful villa if you want to get the full Santorini experience.
Now that you know everything that you need to about Santorini, you can book your trip and get exploring this beautiful island and everything that it has to offer.
Like It? Pin It!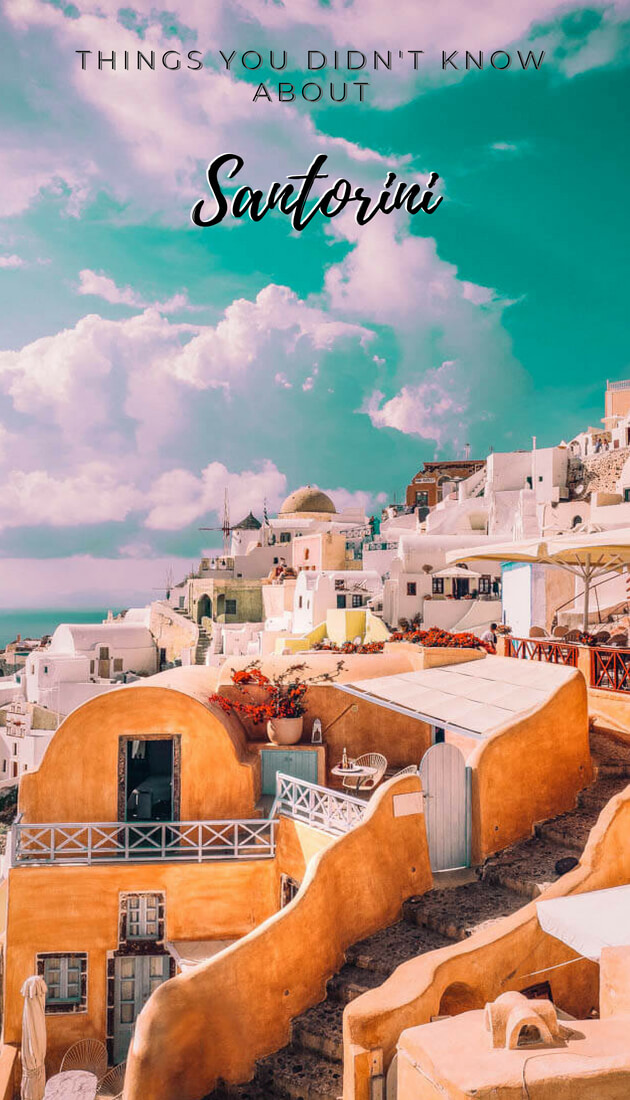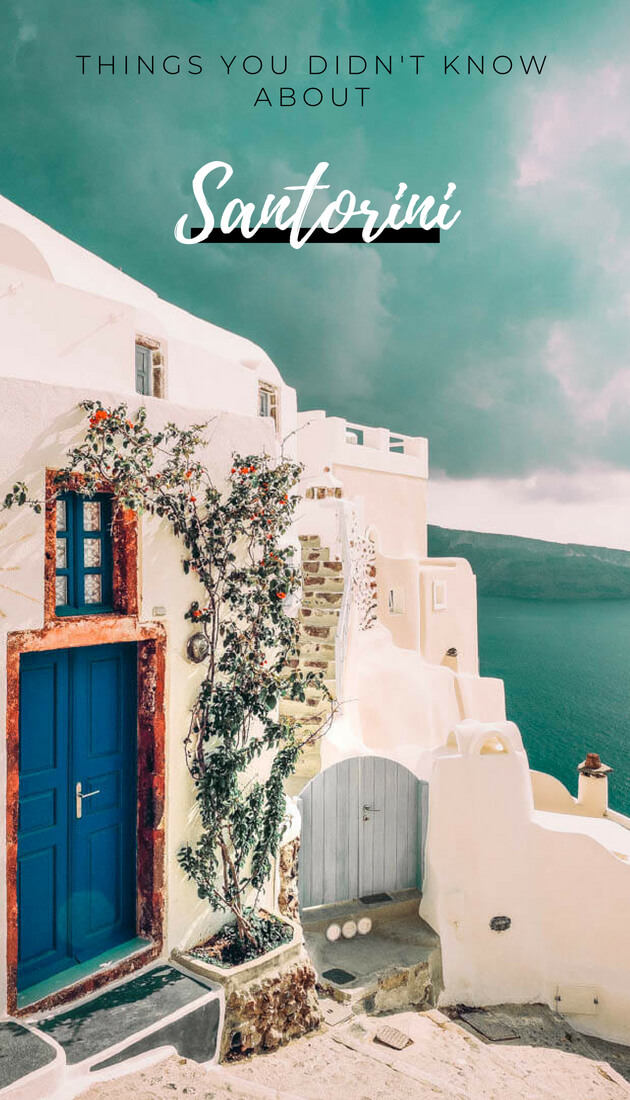 Disclosure: This is a sponsored post.