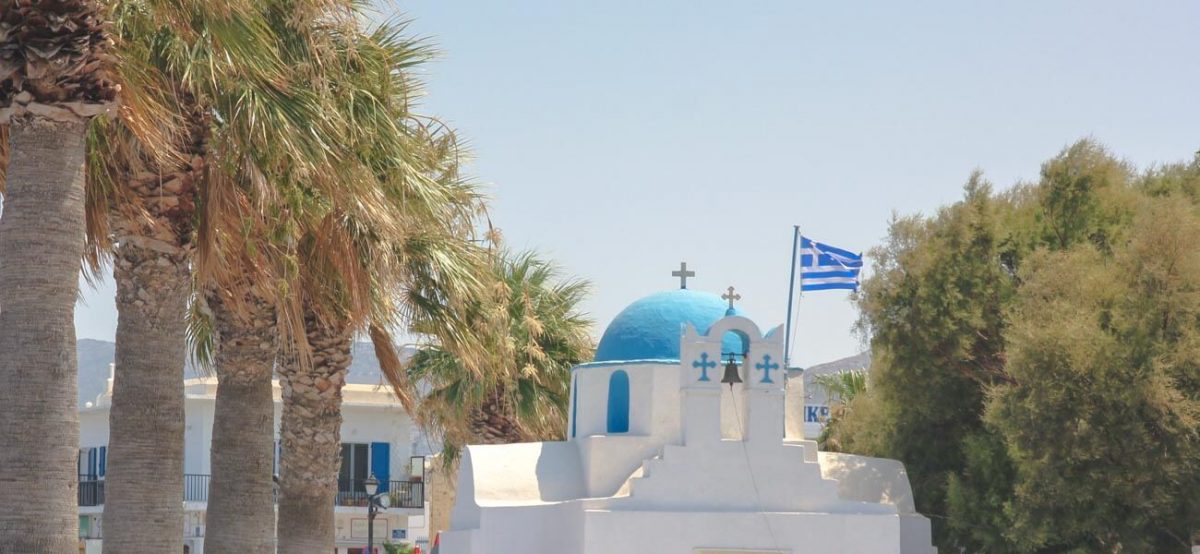 This post may contain affiliate links. I receive a small commission at no cost to you when you make a purchase using my link.
So you have also seen all those pretty Instagram pictures of white-faced Greek island of Santorini and you are ready to go? I don't blame you, Santorini looks fantastic and I was looking into traveling there myself but when I saw the price tag on a one-night stay, I quickly changed my mind. Surely, Greece should be much cheaper than this! And it can be, for example, Paros island can be your alternative to Santorini. What to do in Paros, you ask me? Situated in the same Cycladic group of islands, Paros offers the same amount of typical Greek white houses with cheaper prices.
What is Paros like?
Paros is one of the islands in Aegean sea representing a group of Cyclades. It is famous for its traditional white Greek houses and a number of great Paros beaches. It is big enough to have plenty of options to do and villages to see. On the other hand, it is not too big that it would be difficult to get around it.
How to get to Paros?
Paros can be reached from many destinations by ferry. A ferry from Athens (Piraeus or Rafina), for example, will take you around 4 hours. Blue Star Ferries offer the cheapest prices, however, the sail might take a little longer than with other providers. Other ferry booking options include Hellenic Seaways and Sea Jets. Be aware that sea travel might be affected by weather conditions and therefore, you might face some delays. So, allow enough time for traveling, especially if it is connected to your flight.
What to Do in Paros: Things and Places Not to Miss
Use this map I have created as an easy guide to what to do in Paros and what places not to miss.
Naoussa – a famous fisherman village, but not only.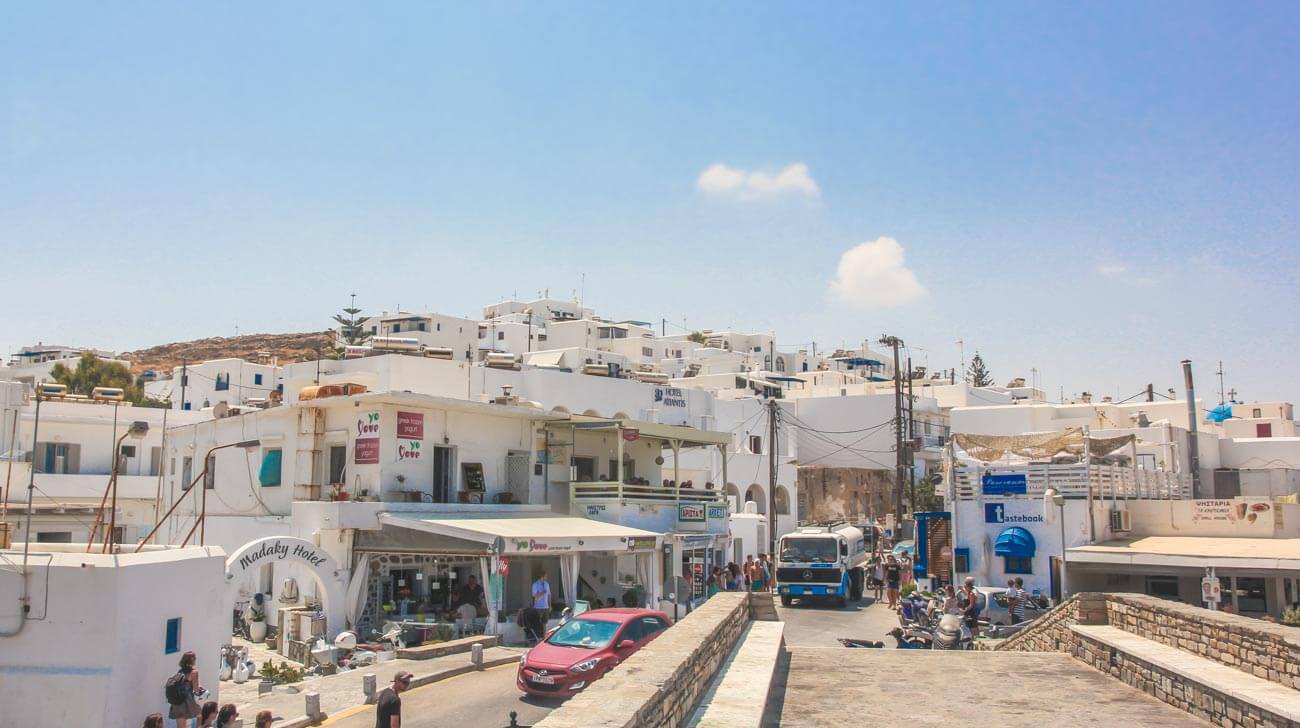 Naoussa might be the most famous village in Paros island and there is a reason for that. Cute, trendy, flourishing with seafood restaurants and cute shops, this is a place where tourists go to for everything Greek. You should definitely try some local Greek food in one of the lovely local restaurants right by the waterfront. Many of those places are reserved well in advance, therefore, if you wish to have a dinner by the sea, better reserve the table beforehand.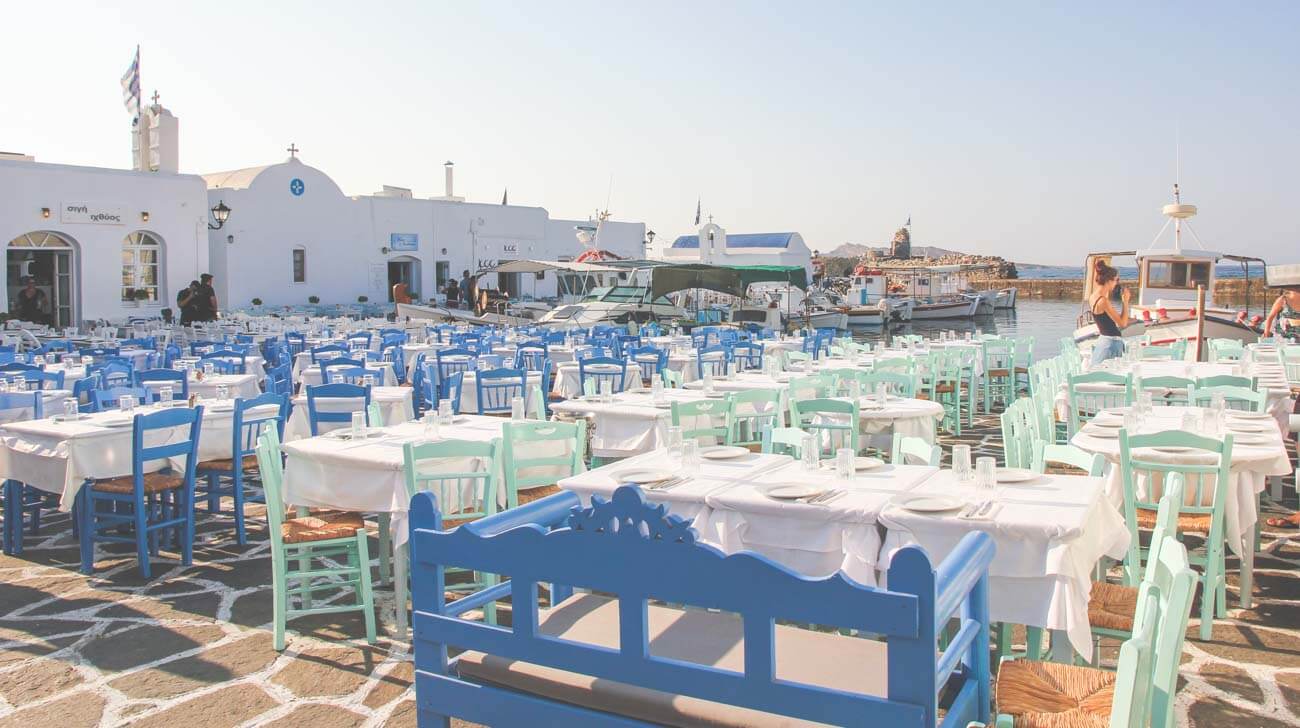 If you want to take pictures of Greek streets without being disrupted by flows of tourists, all you have to do is go out during the day. There is literally no one there! But do not be fooled.
Strolling through Naoussa's white faced streets in the afternoon is nice, but it looks nothings like its real self. The village might seem quiet, but this is when everyone is hiding from the midday heat in the privacy of their rooms or under the waves of the Aegean sea.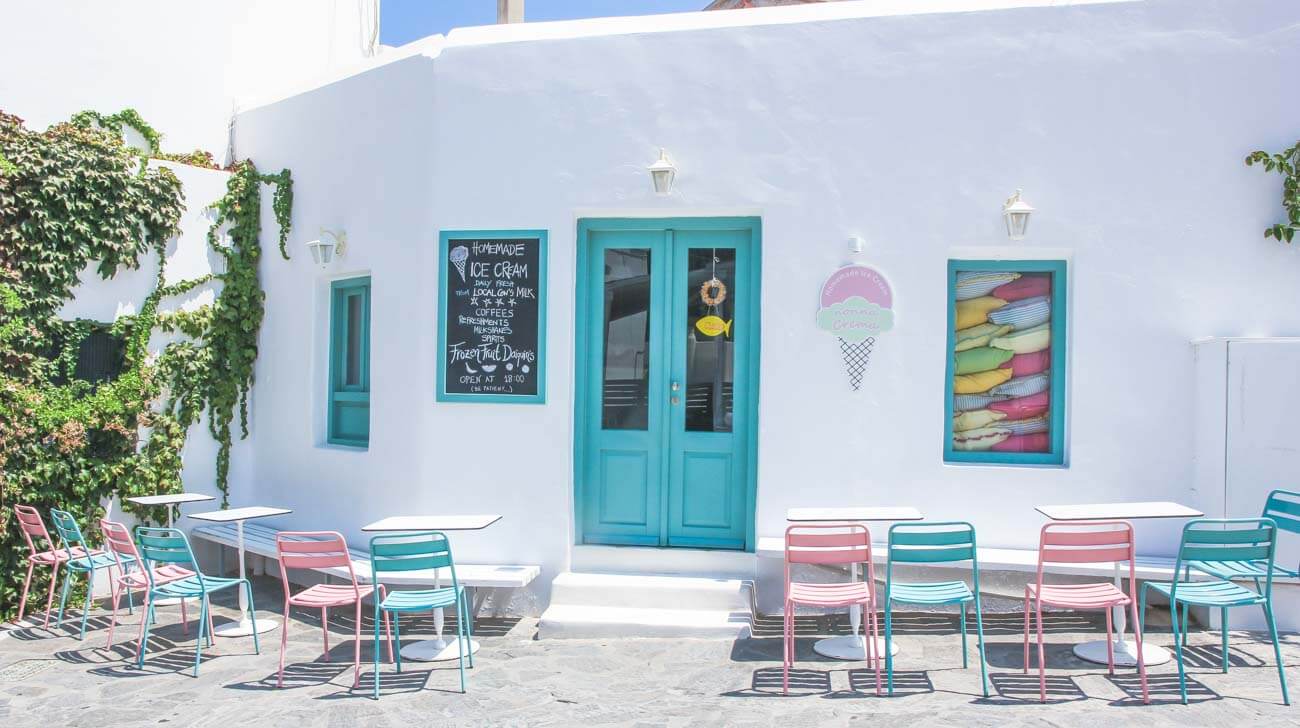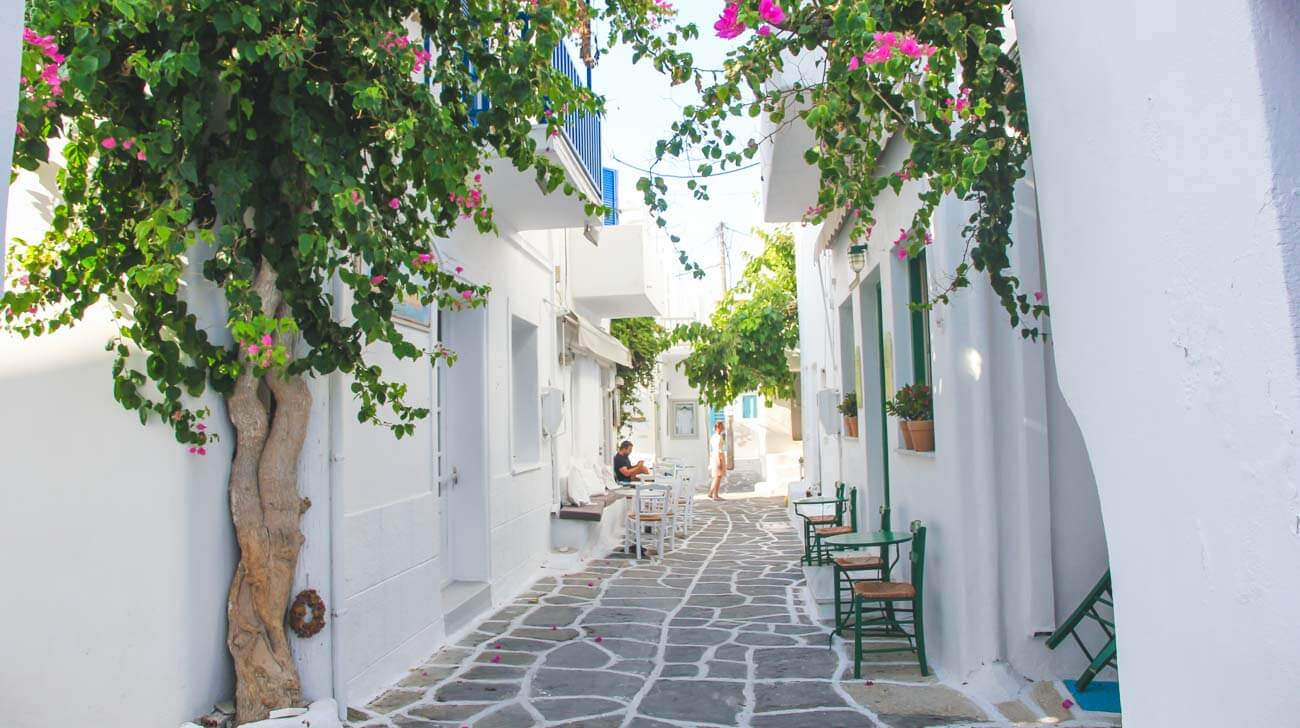 In reality, Naoussa is a nightlife city. The only time you can experience Naoussa to the fullest is after 20 o'clock. This is when all the parking spots in and near the city become densely filled (often to the extent that drivers have their paths blocked). Dressed up people keep flooding the city and tiny Cycladic streets become lively, with flows of tourists and all the shops opening up. This is the time to be exploring Naoussa. Enjoy a cocktail on one of the streets, or have a fresh seafood dinner on the waterfront, whatever it is, Naousa is pretty good with luring you into its relaxed atmosphere.
Lefkes – a traditional Greek village experience
Lefkes is one of the tiny little towns situated in the middle of Paros in between the mountains, but in my view, it is one of those places that show you the real face of life on Greek Cycladic islands.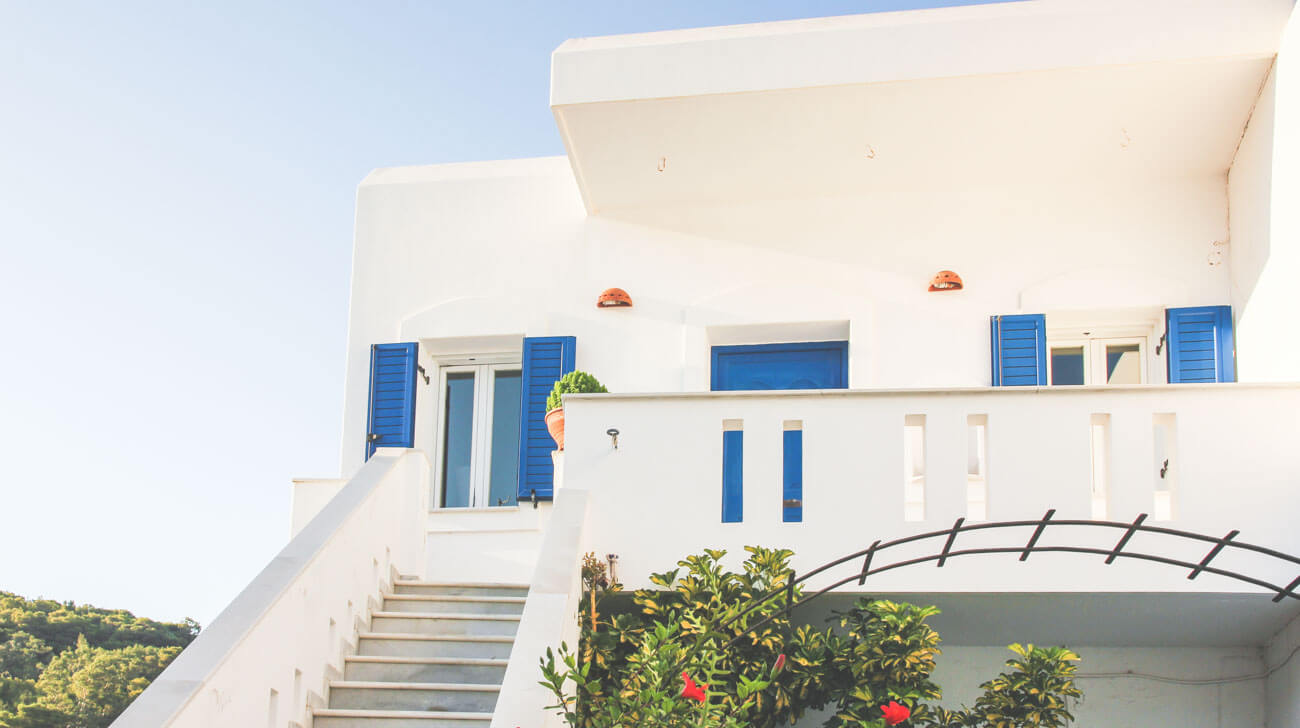 The settlement has those iconic white-faced little streets that you are in search of in the Cyclades. Long labyrinths of white houses with blue doors and windows are even prettier with typical flowers and add on to the uniqueness and style of the entire village.
Lefkes is rather clean and, to my own surprise, much more affordable than Naoussa. Here you can buy the local craft, such as handmade pottery, paintings, jewelry and many other things, which differ from the typical touristic stuff. Lefkes showed itself to be a cradle of Paros culture, as in has many artist studios to its little square footage.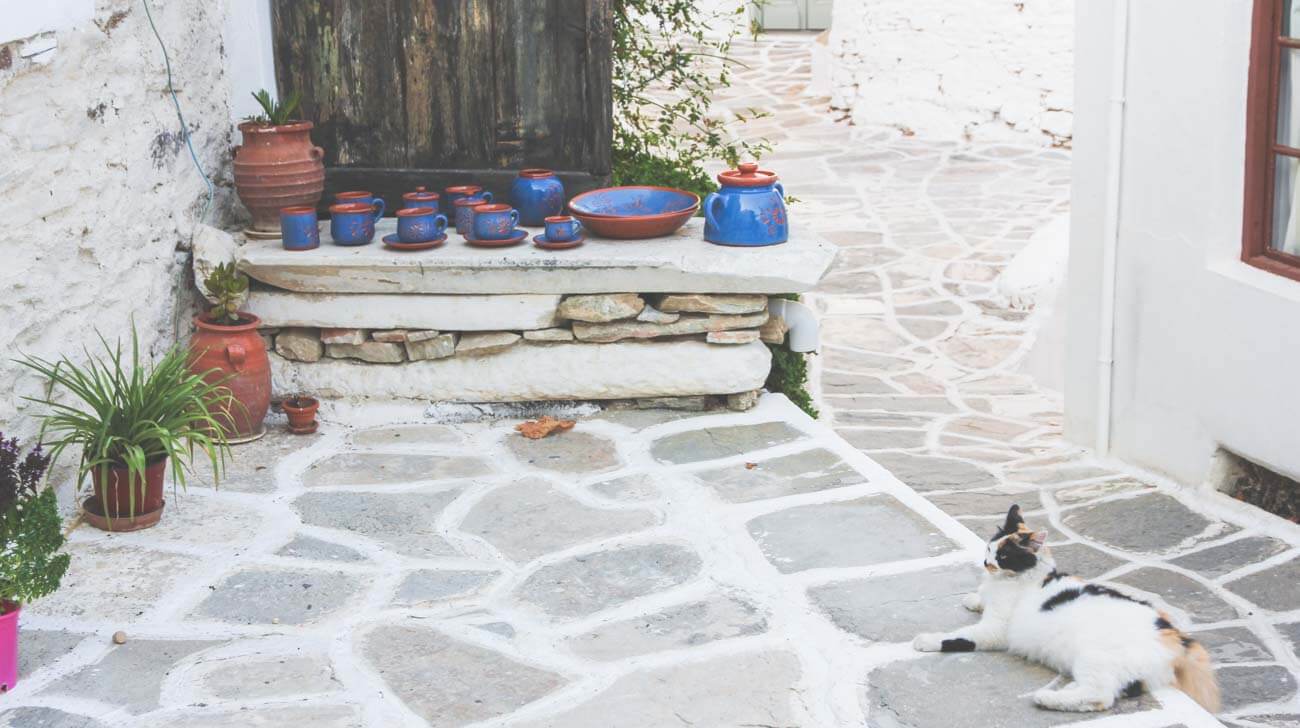 Parikia, your route connector, and a transition hub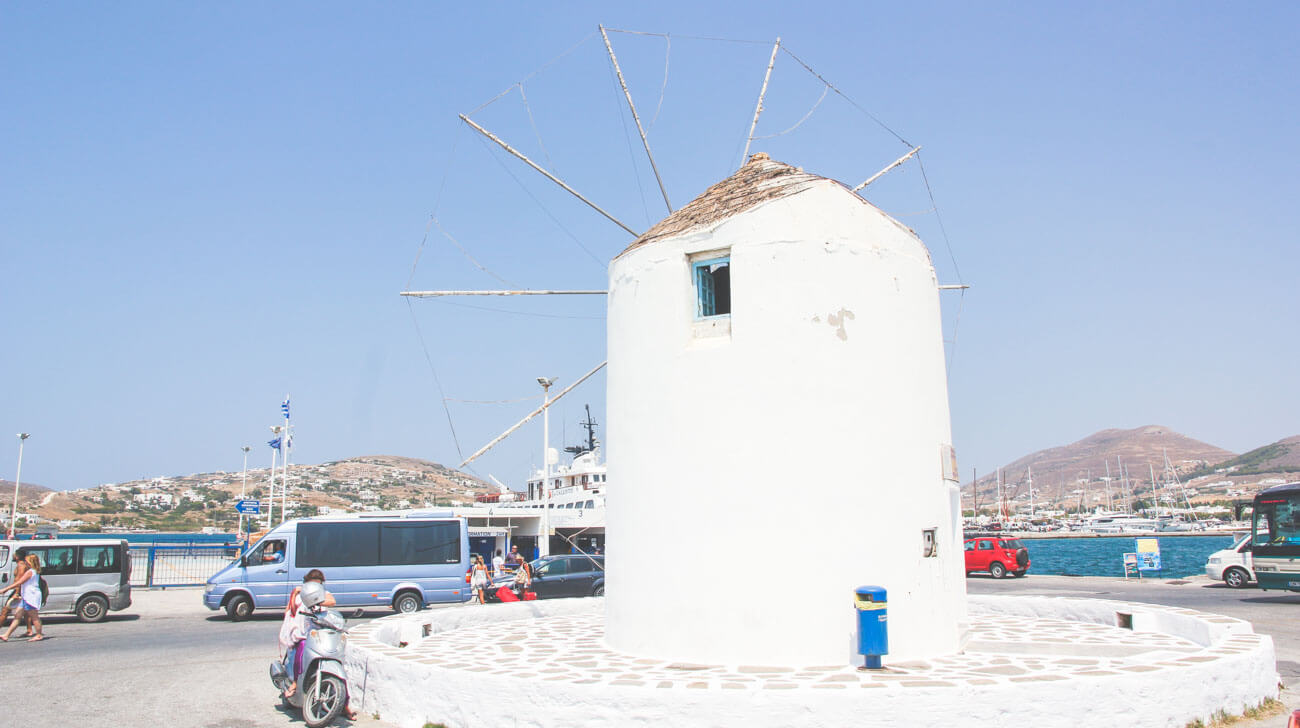 Parikia might be just a transition point on your route to other things to do in Paros, as this is where you will be dropped off by the ferry, but there is more to it. If you have a few hours to kill on your way to/from ferry, take this time to walk the streets of this settlement. It has plenty of shopping possibilities, cozy cafes and the same cute houses as the other villages.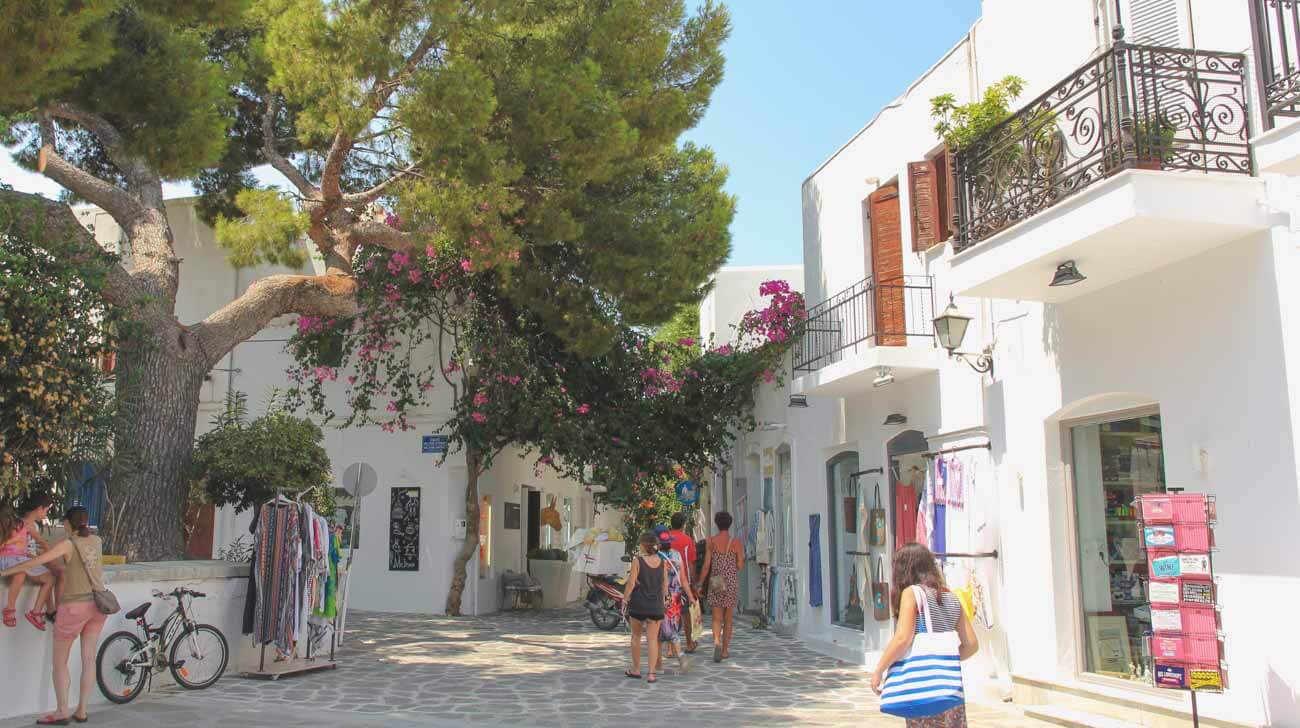 This is also a hub that will allow you to easily move around some other Greek islands. From here you can catch a short ferry to Mykonos, Naxos, Antiparos, Santorini, Ios and Crete.
Paros beaches
Paros has plenty of beaches to offer, from small private ones to long golden sand beaches with many water activities.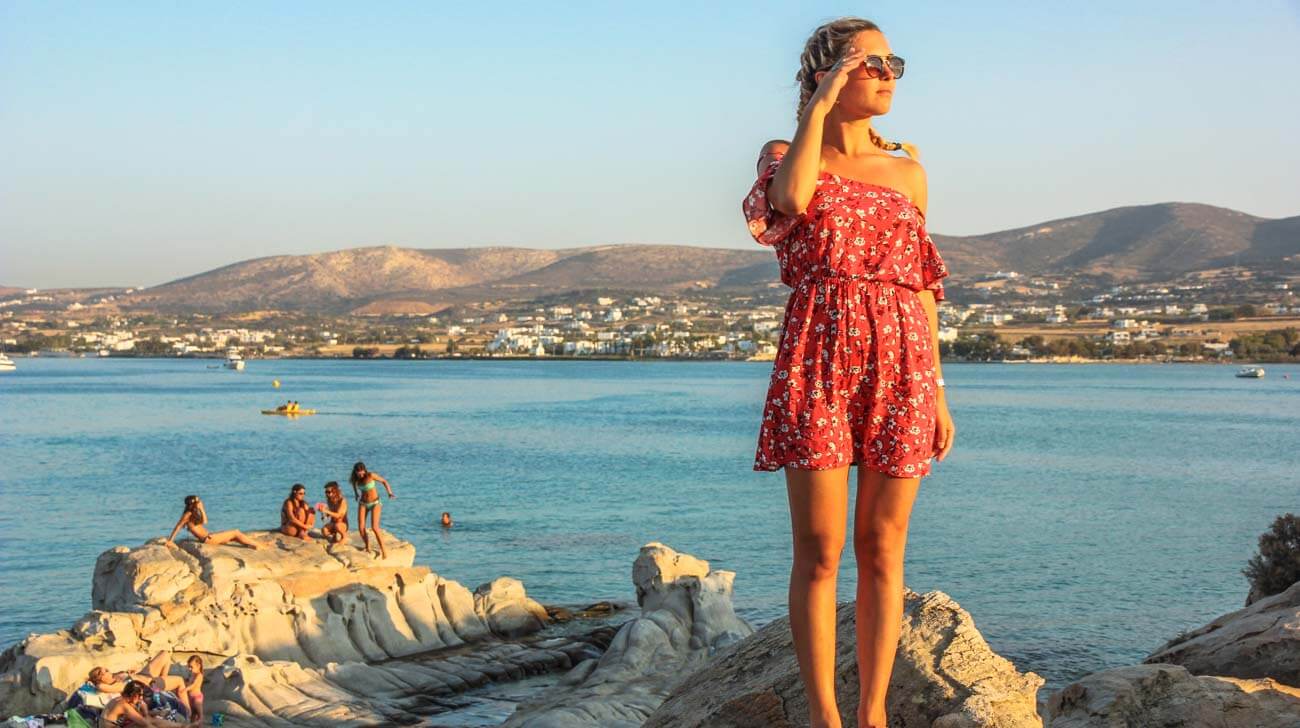 It is rather easy to travel around the island with bus connection, via which you can get to many beaches all around the island. See my post on BEST PAROS BEACHES for more information on where to go.


Wrap Up
If you are looking for a cheaper alternative to most famous Greek islands, such as Santorini and Mykonos but still want to experience the nightlife and traditional Greek villages – consider visiting Paros island in Greece. It is big enough to offer plenty of options and still holds that charm of typical Greek streets.
For a more private dream vacation, I highly recommend to stop by Paros small twin – Antiparos island, which often gets overlooked, therefore, has fewer crowds and the same amount of beauty.
Like it? Pin it!