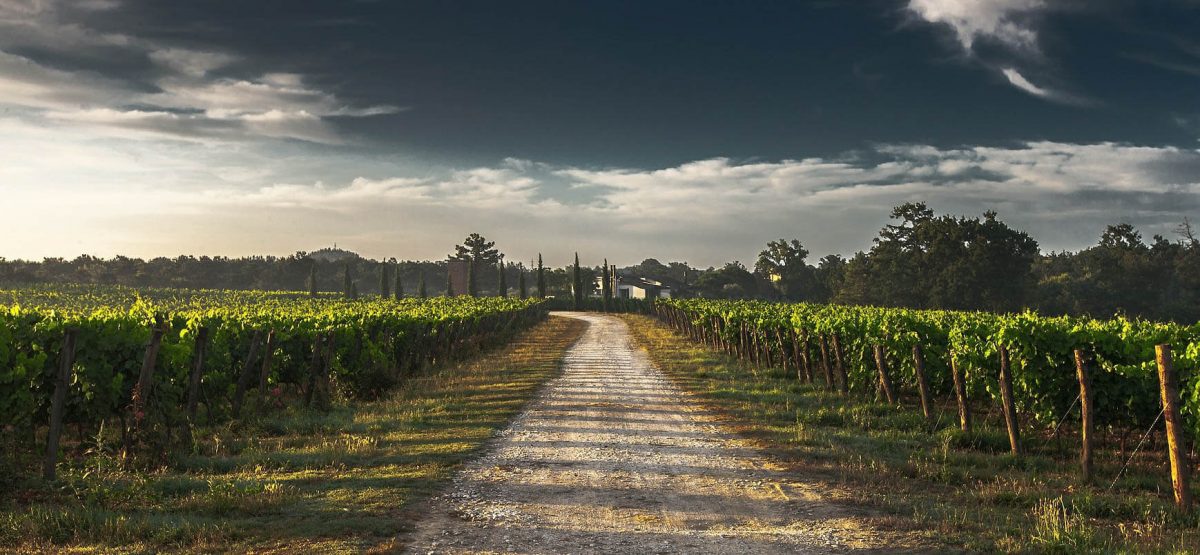 This post may contain affiliate links. I receive a small commission at no cost to you when you make a purchase using my link.
This article is a guest post by Yogi and Suchna from The Backpackerco.com.
Have you ever fancied sitting across a large garden, swirling your glass, as the color of the liquid hypnotizes you, and in a sip, experience a sort of ecstasy? Located within Italy is such a magical land called Tuscany, a land that will entice you with its landscapes, traditions, history, artistic legacy, and wine. Being the birthplace of the Italian Renaissance, Tuscany is the greatest art repository in the world. People from all over the world come to explore the countryside and enjoy their wonderful cuisine and wine. This article explores the best places you can try Tuscan wine and how you should be going about planning a Tuscany wine tasting tour.
Wine Regions in Tuscany
Tuscany produces a plethora of top-notch wine. Here are some of the most well-known spots to get you started.
Chianti
The first in our Tuscany wine map, winding between low lying foothills, fields of sunflower and grains, and rows of grapes and olive groves, the scenic beauty of Chianti is similar to what you would see on postcards. Throughout Chianti, you will find numerous small and large vineyards where you can tour the wine cellars and taste their produce. The tours come bundled with the history and the production of each bottle of wine from pruning, to harvesting, through fermentation and aging until it is ready to be gulped down on that fancy date. Chianti wine is one of the most famous and appreciated wines. You will also learn what makes each wine different and delicious. The trip ends with a session of wine tasting. You can hire Walkabout, a travel specialist to organize your tour in Chianti.
Bolgheri
Right off the Tuscan coast is Bolgheri, a place next in our Tuscany wine map. It boasts of heavenly wine made from Sangiovese, Cabernet Sauvignon, Merlot, and Syrah grapes. The Sassicaia and Ornellaia are the two most sought-after Tuscan wines of the area. The wine tour can also be personalized with other less prestigious wineries in the area. The guided wine tours wind through the processing and storage area, and a landscape of machinery no longer in use.
The best that Bolgheri has to offer are wineries like CaMarcanda, Le Macchiole, Tenuta San Guido, and Tenuta Dell'Ornellaia. Cellar Tours is the best (yet expensive) travel specialist you can hire to explore the area and taste the finest wine and cuisine Bolgheri has to offer. 
Montepulciano
A medieval hilltop town in Tuscany, Montepulciano is home to renaissance churches and towers. The town is surrounded by vineyards and produces a dry and full-bodied red, Vino Nobile di Montepulciano.Apart from Vino Nobile, Rosso di Montepulciano, Bianco Vergine Della Valdichiana, and Vin Santo are the town's most prized Tuscan wines.
Instead of taking a car from one vineyard to the other, you could wander the streets of the village where you will find most of the historic cantinas where the wines are aged. The cellars are built underneath the city. You can organize your Tuscany wine tasting in these cantinas which are usually open year-round: Fattoria Pulcino, Salcheto, Villa S. Anna, Icario, and Cantine Fanetti. Click here to book your next wine tasting in Montepulciano.
Montalcino
Positioned on a hilltop, the town is resplendent with medieval walls and fortress from the late 1300s. The wine growing region covers 24,000 hectares and supports 200 producers. Brunello di Montalcino is the prized possession of the town. Moscadello di Montalcino, Sant'Antimo and Rosso Montalcino are the other well-known wines produced in the region. You can visit these cellars for your Tuscan wine tasting in Montalcino: Santi, Altesino, Castello di Banfi, Bartoli Giusti, Tenuta Fanti, Mate Winery, and Paradiso di Frassina. Montalcino Wine Tours can help check Montalcino off your Tuscan wine map.
Final Word
Since the places mentioned are located less than two hours from Florence, they can be visited as a day trip or overnight stay. Buses and trains are not well-connected to the countryside, so it is a better option to rent a car. If you do not have the time to head to the countryside, the above-mentioned Tuscany wine tasting products are available in Florence and Siena. In Florence, wine tasting can be found at an authentic enoteca. Tours and tastings can last up to 2 hours with an average of 10 euros to taste 3wines. If you fancy tasting wines in castles, read this excellent article about Tuscany wine tasting in Tuscan Castles!
---
About the Authors
Yogi and Suchna believe in taking the road less travelled and stumbling upon some hidden gems along the way! For over a decade, they've mapped their way across various continents, sniffed out unusual routes, discovered new flavours and stayed at quirky hostels. TheBackpackerCo is their expression of soul travel. You can catch up with them at TheBackpackerCo – Backpacking Trips