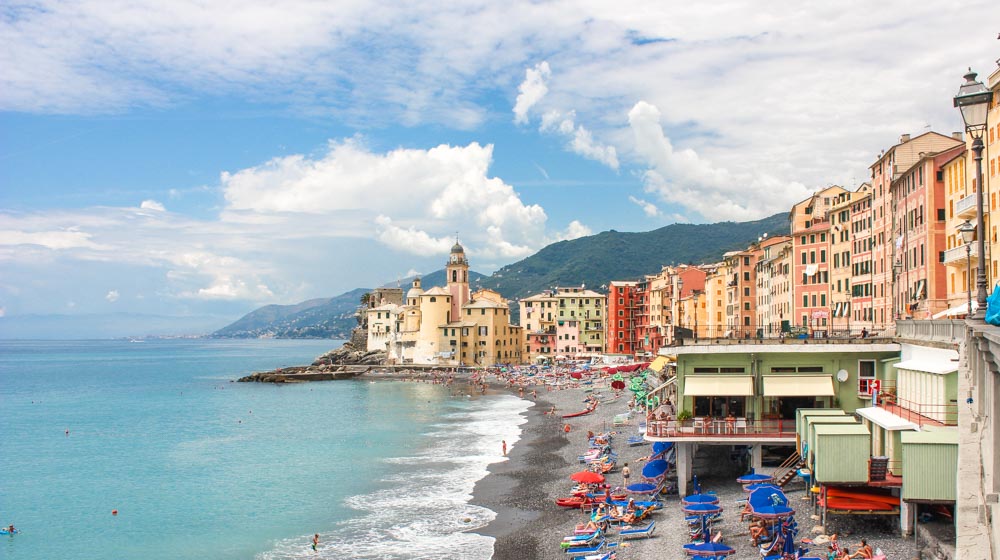 This post may contain affiliate links. I receive a small commission at no cost to you when you make a purchase using my link.
Camogli Italy is a fishing village in the North-West of the country, province of Genoa. It is perfectly small to not be crowded, yet also popular enough to attract tourists from all over the world. I have only good impressions of Camogli, with its nice, though non-sandy beaches, warm waves, beautiful narrow streets and colorful buildings.
We have arrived here on the fourth day of our two-week Europe roadtrip, which included Austria, Czech Republic, and of course Italy. But to be honest, you can easily spend this much time on a road trip in Italy alone.

Which Camogli Hotel to Stay In?
Since it was the peak season, booking a decent place to stay with good price/quality ratio was a bit of a problem, especially since Camogli is so small. However, there were plenty of hostels available in the neighboring small villages. We have booked a room in a hostel called 'Ostello Fontanabuona' in a village of Uscio 20 km away from Camogli, which cost us 56EUR for four people. Since we had a car, 20 km away didn't seem like such a big deal until we actually drove there.


Driving 20 km on the straight road is not even closely the same thing as driving 20 km on a narrow road up the mountain with as many turns as you can only imagine. Sitting in the car through that was simply unbearable. That's why we made sure that if we leave to Camogli for a day we do not come back until we have to go to bed. Regardless of that, we still got incidents of people vomiting in the car.
What To Do in Camogli?
1) Sunbathe at Camogli beach and swim in the sea
There is not much to add here. One of the beauties of vacation is to be able to just lay on the beach and do nothing.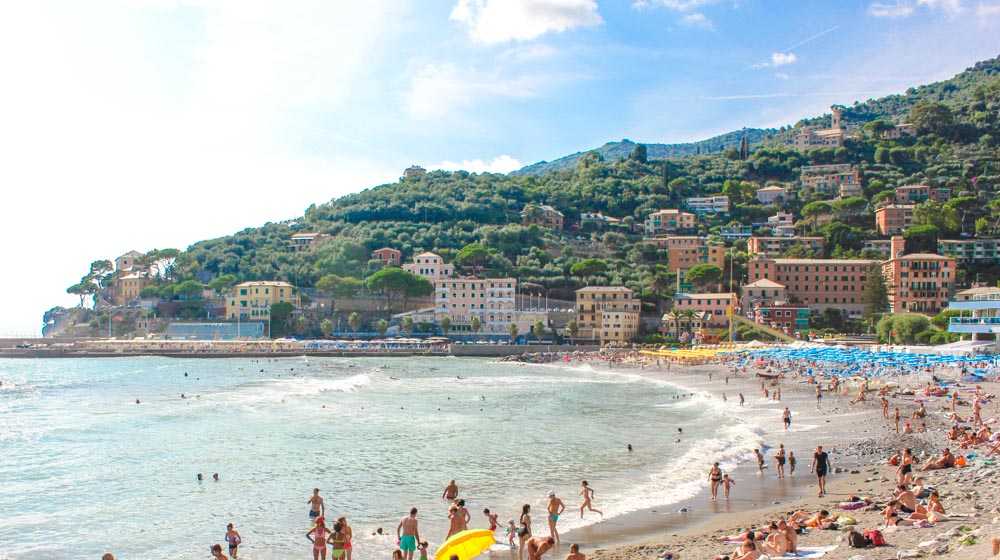 2) Visit San Fruttuoso di Camogli

San Fruttuoso is a secluded monastery that is only accessible by boat or by foot, but you will have to be walking a long way to get there from Camogli. Therefore, boat is your option.
And why refuse a ride on the boat in such a beautiful weather?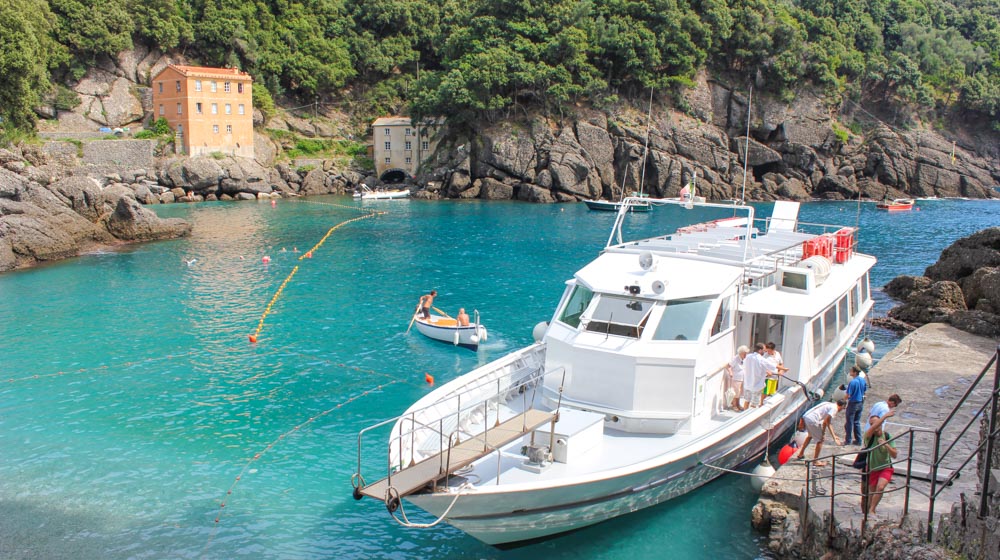 The return Camogli San Fruttuoso ferryboat ticket to the monastery will cost you 12EUR and the boat leaves every hour.
Do not expect much! San Fruttuoso is nothing more than a monastery, a touristy restaurant and the underwater statue of Jesus also known as Christ of the Abyss San Fruttuoso, which you wouldn't be able to see unless you dive.
There is a tiny beach, but with so many people, it is even impossible to sit down anywhere.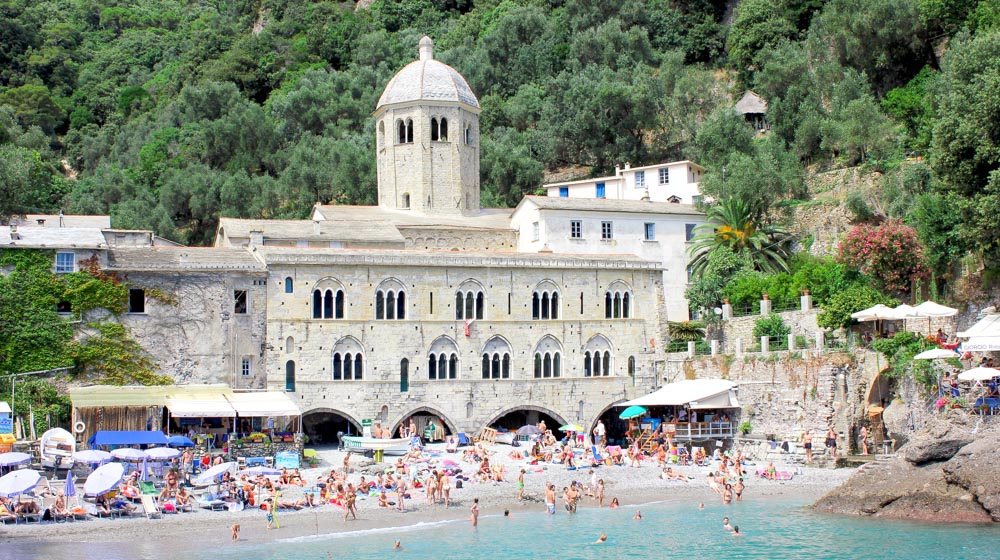 We took a nice walk around the San Fruttuoso monastery to appreciate the historical significance of it.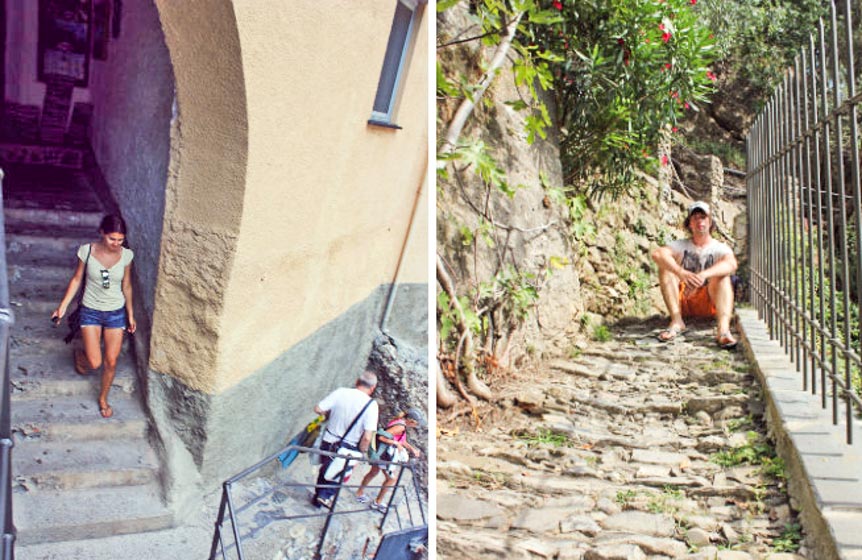 The nicest views over the sea open from its top.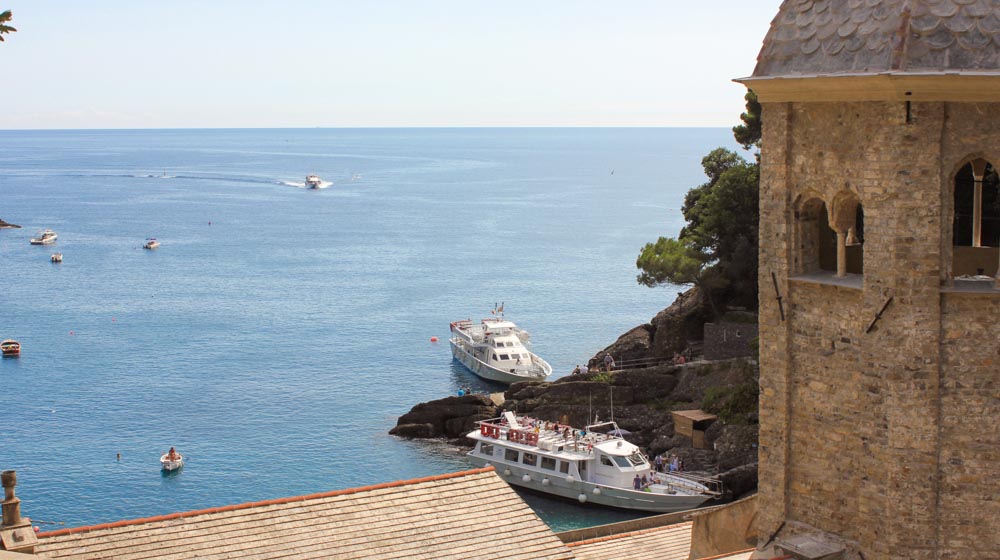 For me, the best part of the San Fruttuoso trip was the ride on the boat, at least because the views when leaving and approaching the land were stunning and little wind made the air temperature just the right amount of warm.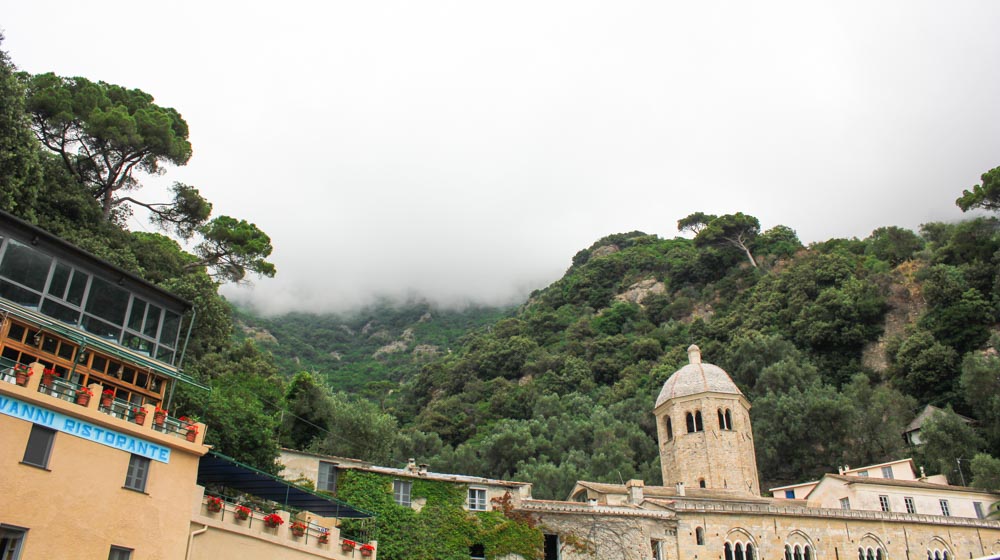 3) Eat!
Italy is known for its amazing foods and this is exactly what you should be doing during your time there. Italians do know how to cook and make you weight at least 3 kilos more when you leave the country. Anyways, Camogli was the place were I have tasted the best focaccia (kind of bread topped with herbs and other fillings) and gelato (ice-cream) in my life!
4) Explore Camogli village on foot
It is really tiny, so very easily walkable, allowing you to enjoy cute colorful buildings and ocean views.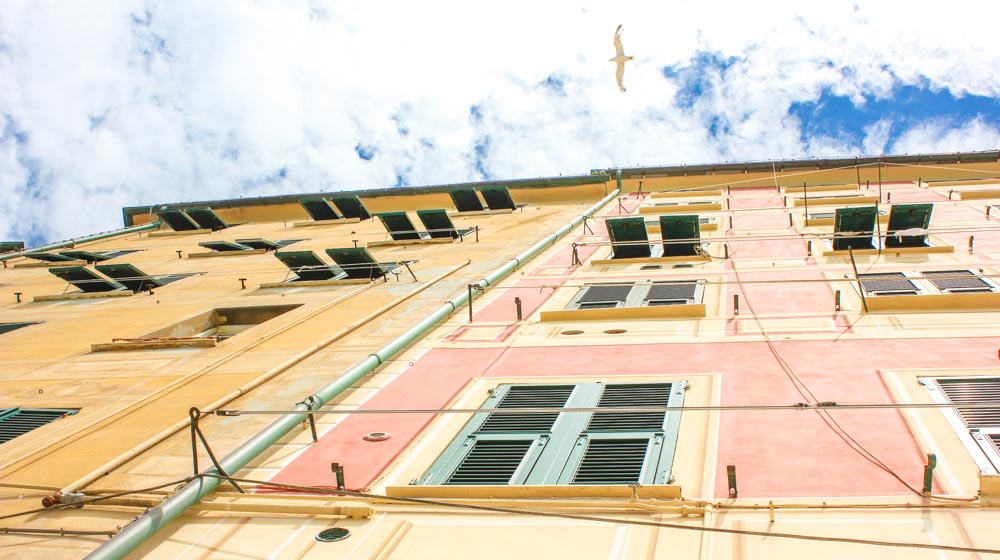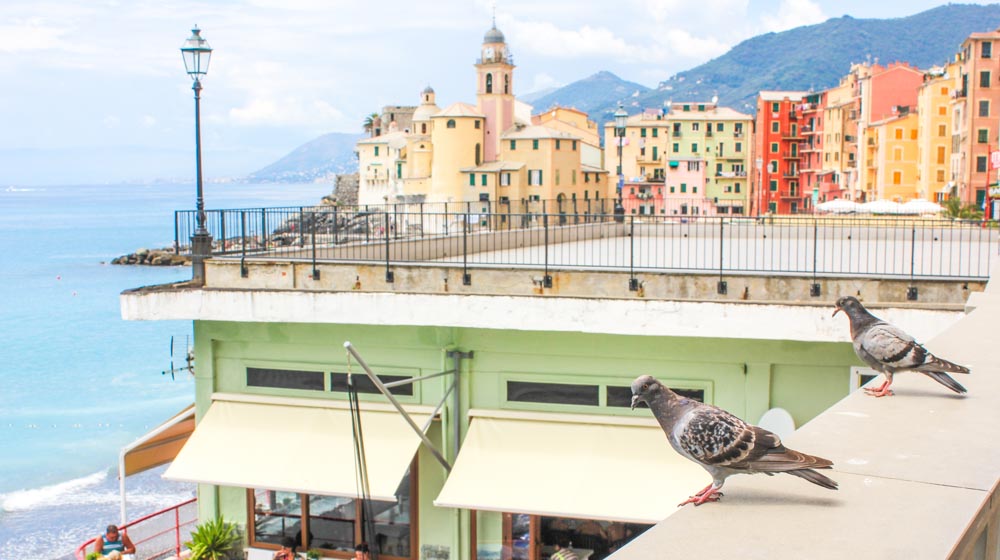 I would say that Camogli is one of those tiny villages where you want to be during the high peak touristy seasons. It still has the beautiful beaches, great food, nice buildings, but doesn't have crowds of tourists who stand on your way to make pictures.
Like It? Pin It!