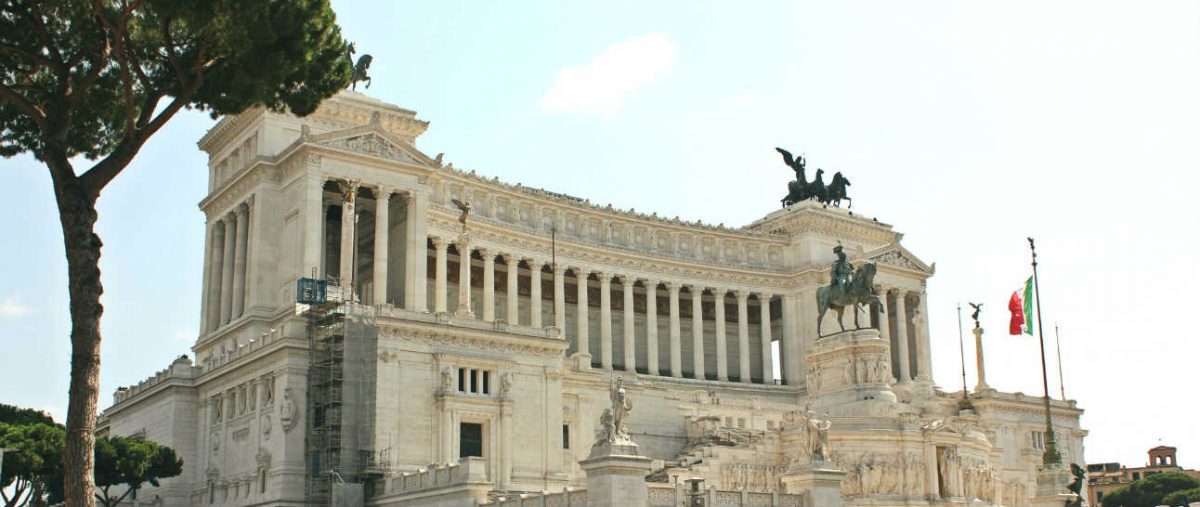 This post may contain affiliate links. I receive a small commission at no cost to you when you make a purchase using my link.
Rome is one of the cities you have to visit in your lifetime, same as Paris, New York or London. It has so much architectural and cultural significance that you can literally feel its presence everywhere in the city. Regardless of that, the city changed a lot with the passage of time and not always in the good direction.My visit to Italy's capital has left me with mixed feelings and 10 reasons to love and hate Rome.
Reasons to love Rome

1. Architecture.
Everything you will see in Rome you have already seen somewhere before. Either in the movie or a history book or a building across your home, because the architecture of Rome made its wave of influence around the world. Buildings of the ancient Romans lasted for centuries and are still in use today. There is a good chance that they will outlast most of the new stuff.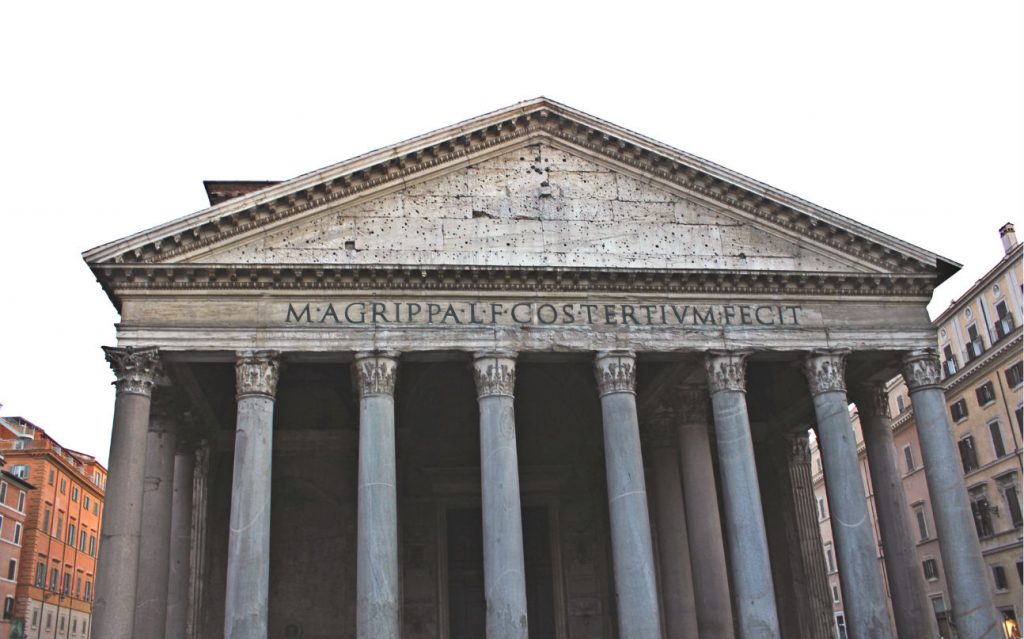 2. Historical significance.
Even if you think you already know history very well, there is so much more to discover during your visit to Rome. The city is practically breathing history. It is impossible to walk ten meters without stumbling across some very important artifact of the past. I guarantee, you will be tired of clicking your camera by the end of the day!
You'll get chills all over your body from touching walls which have been there since Julius Caesar and even before. You get to see where the great historical characters lived and came up with the rules of modern society, including as democracy, the rule of law, alphabet and even the calendar with month names that we use today.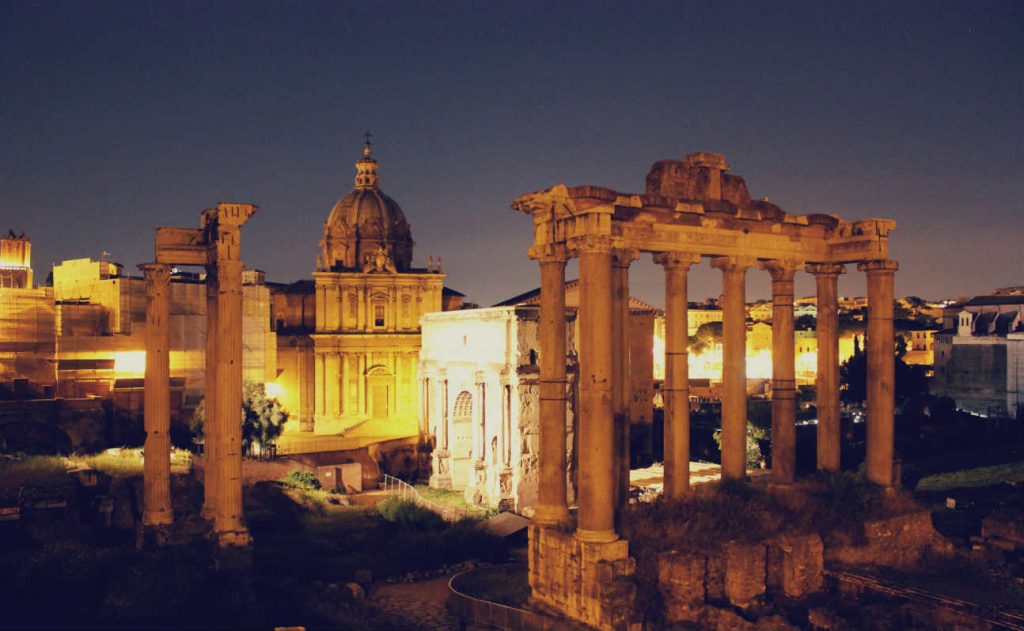 3. A city within the city.
Just by visiting Rome you get the chance to see the smallest country in the world – Vatican. Being only 0.44sqm. big it still has major significance in the Christian world. The St. Peter's square of Vatican surrounded with 90+ statues of saints is breathtaking by itself.

4. Piazzas.
Rome has so many small squares (piazza) that it is very easy to get lost. But they enormously add to the charm of the city creating spots for people to gather and chill.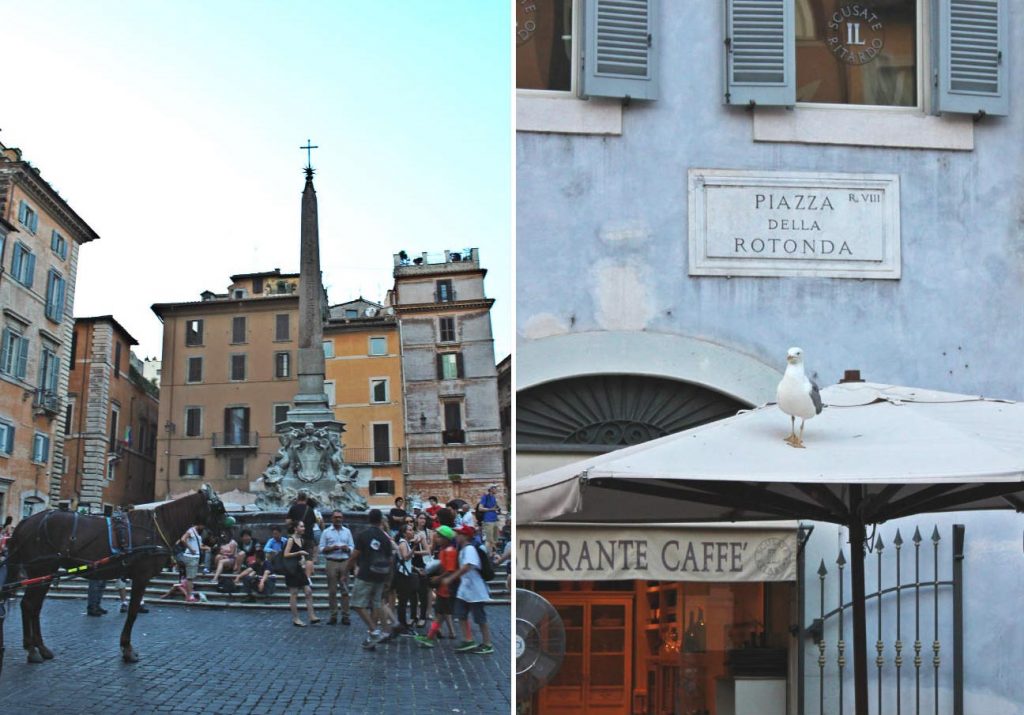 5. Food.
It is very hard to beat Italian food, which successfully became international.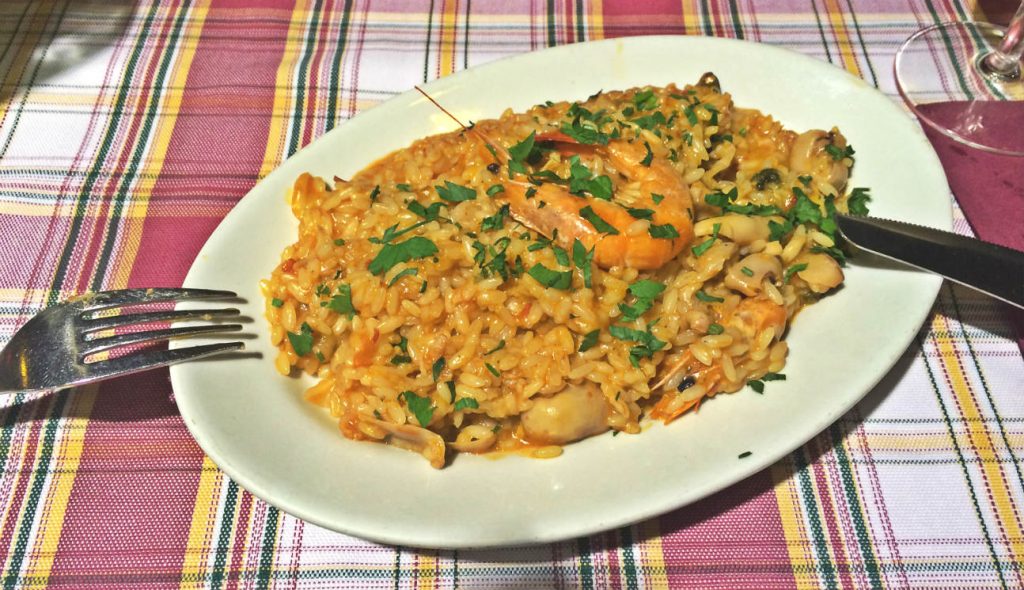 Reasons to hate Rome

1. Rip-offs.
Rome is a place where you have to pay 2 EUR to be able to have your food inside. On top of that, we were rather unlucky with our Time Elevator Rome experience, where we were supposed to see a short film about the history of Rome. I am sure the movie was great, but I couldn't tell without having 3D glasses on, which they didn't have, even though it was a 3D movie theater. After the movie was finished, I felt like checking my eyesight cause of double vision 🙂
2. Construction work everywhere.
Be prepared that many of the attractions you dreamed of seeing would be closed due to construction or reconstruction work. Since the city is full of ancient artifacts, a lot of work is being done to see if there still might be something buried in the ground. Sometimes all their hard work smudges the beauty and grandness of the city.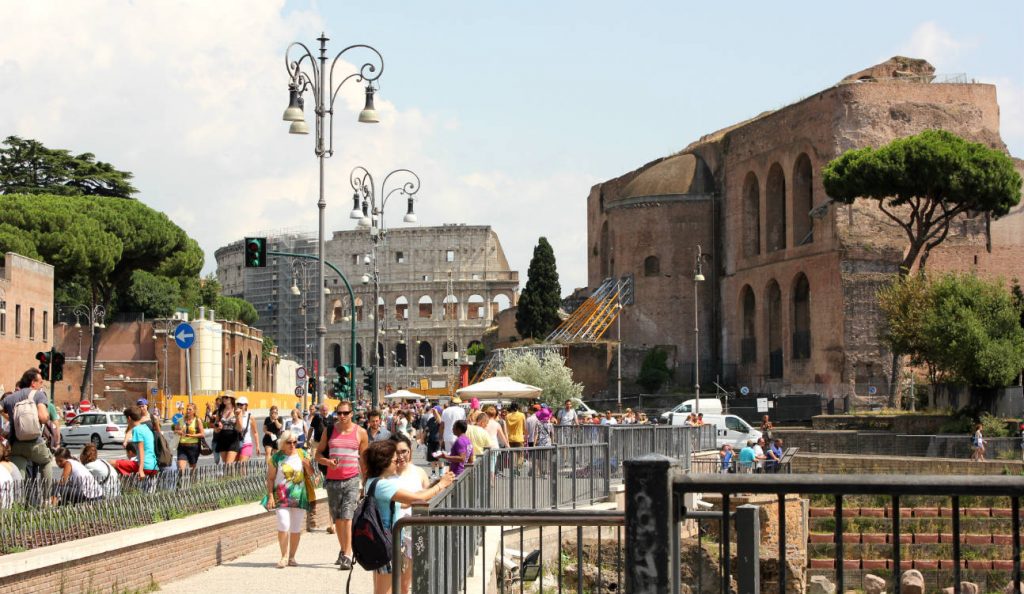 3. Flooded with tourists.
If you plan to visit Rome in summer, be prepared to stand long queues. It seems like the whole of the world visits Rome in July.
4. Dirty. 
I'm not going to tell you anything new – all major cities are dirty, that's a fact since there are more people in it. But I expected that Rome, being such a significant historical cradle of the modern world, would be preserved with much more care.
5. Expensive.
Needless to say, Rome is an expensive place to stay. One night in the double room of a very modest hotel on the outskirts of the city will cost you a minimum of 50EUR. If you are going for a long vacation, be sure to pack your wallet with some Euros.
BONUS:
Rome is a city of cats. Walking through the night city center I have stumbled across the reconstruction site of the ancient Roman Forum which turned out to be a haven for homeless cats. I could count at least six. Decide for yourself whether this is a love or hate factor, but I definitely enjoyed that scene!
Regardless of what I may think, Rome is still one of the most popular places to visit in Italy and your journey to this country wouldn't be complete without visiting its capital.
Like It? Pin It!
---
Let me know what you think about Rome! Leave your comments below.