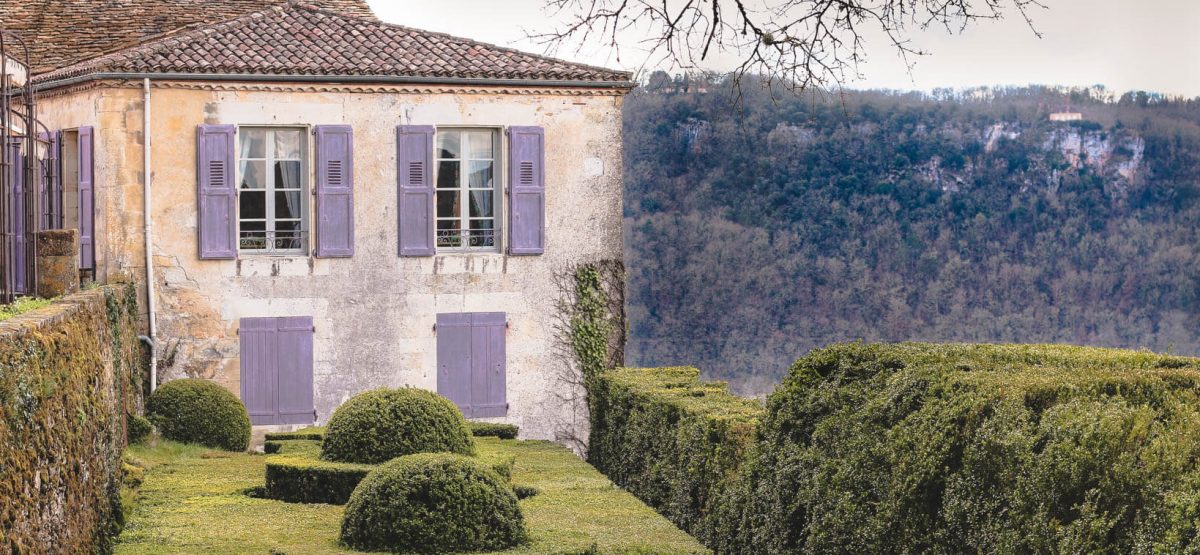 This post may contain affiliate links. I receive a small commission at no cost to you when you make a purchase using my link.
Let me start by saying that our trip to Southwest France was not planned at all. Together with a couple of friends, I was planning to celebrate my birthday in the colorful riads of Morocco. But in a rather unfortunate chain of events, which involved a visa problem, it didn't happen. For better or for worse, a trip to Morocco ended up being canceled. Instead, we booked an impromptu flight to Bordeaux. This is where our week of exploring the Dordogne villages began and it made us fall in love with Southwest France.
We often discussed taking a trip through villages of Southern France as a relaxing family vacation. In my head, I had an image of an old stone cottage in the middle of the lavender field with a pool in the backyard and a total tranquillity.
Though it was too cold for the pool and too early in the year for the lavender fields, this trip to Southwest France ended up just like I have imagined. We quickly skipped Bordeaux, giving it two hours of walking to escape into beautiful Dordogne valley to explore the villages of Southwest France.
How much time do you need to explore the villages of Southwest France?
Honestly speaking, you can probably drive through all of them in one day. But that will involve a lot of driving and very little time to enjoy these beautiful Dordogne villages. We have spent 4 days in the tranquility of French countryside and it didn't even feel enough. I would suggest anywhere from 3 days to a week to explore the best Dordogne region has to offer and to give yourself time to relax and try local delicacies.
The most beautiful Dordogne villages and places that you cannot miss!
Jardín de Marqueyssac
Often named as one of the best things to see in France, and the most visited gardens in Aquitaine region, Jardin de Marqueyssac will surely leave a lasting impression in your memory. The gardens feature numerous bush labyrinths and scenic paths totaling 6 km of walking. You can easily spend three hours walking the gardens alone.
Apart from visiting the Chateau de Marqueyssac itself, one of the best rewards of visiting the gardens is scenic views over the entire Dordogne valley. Standing at the viewpoint of via Ferrata, you can spot other charming Dordogne villages scattered around the vastness of greenery.
The history of the Jardín de Marqueyssac dates to as far back as the 17th century, when the estate was bought by Bertrand Vernet of Marqueyssac. It has changed many owners since then. But the main constructions around the residence started in the early 19th century. Back then, the terraces were meant to be a horse riding path for a military officer. Later on, the beautification of the gardens began featuring the elements of vegetation ornament.
The gardens started undergoing renovation rather recently, only 20 years ago and now have 5 full-time gardeners taking care of the park throughout the year.
Jardin de Marqueyssac is great visiting all year round, but there are a few dates with special events that are particularly compelling:
Easter: for some family fun, join the Great Easter Egg Hunt taking place on Easter Sunday and Monday. Make sure to reserve spots in advance.
Marqueyssac Candle Nights that take place on Thursdays in July and August from twilight till midnight.
Rendez-vous in the Garden featuring exhibitions, fairs, etc., which happens on the first weekend of June.
Entrance fee is 9 EUR per adult.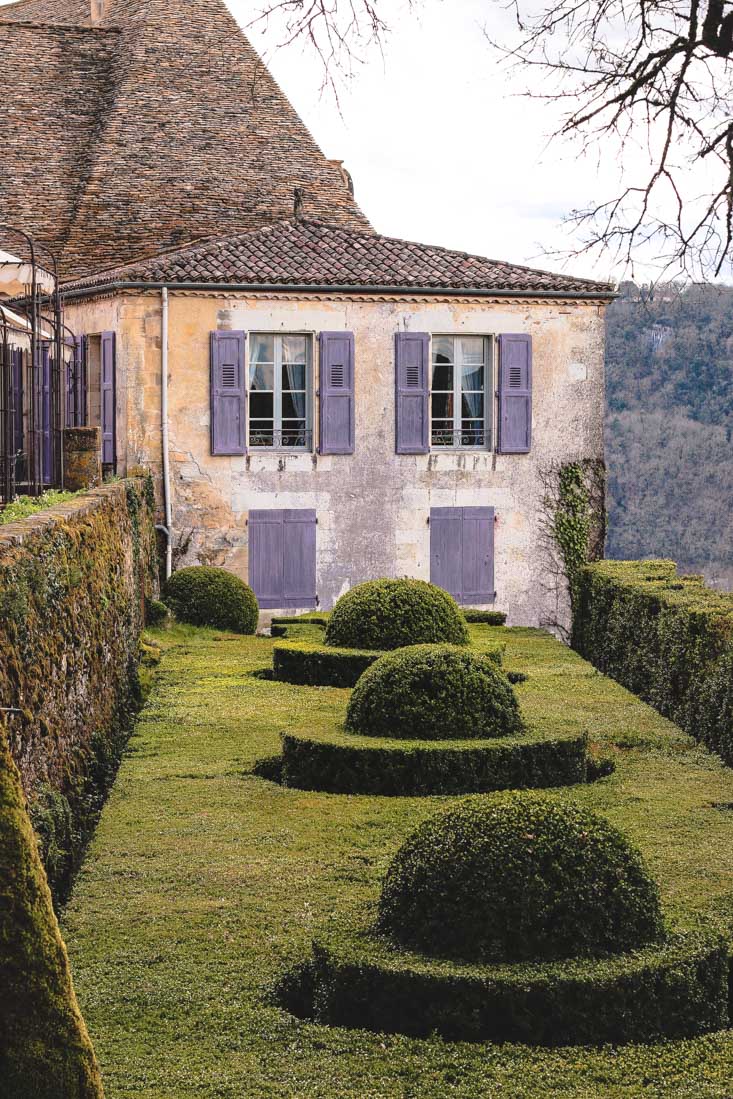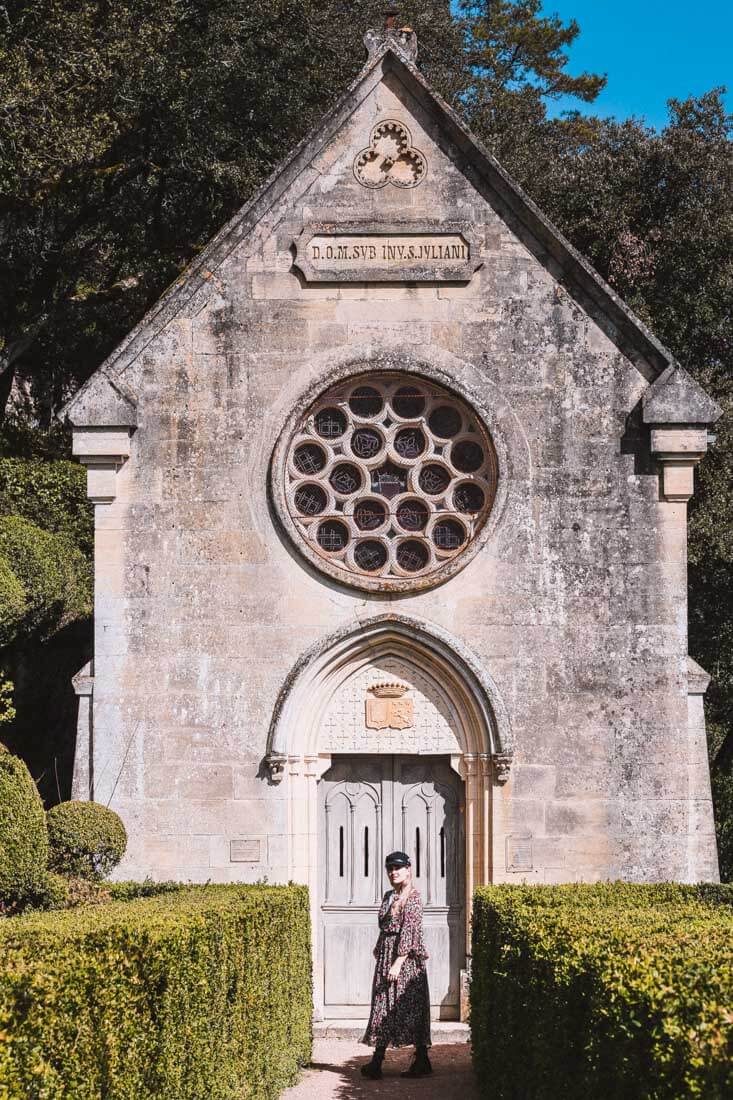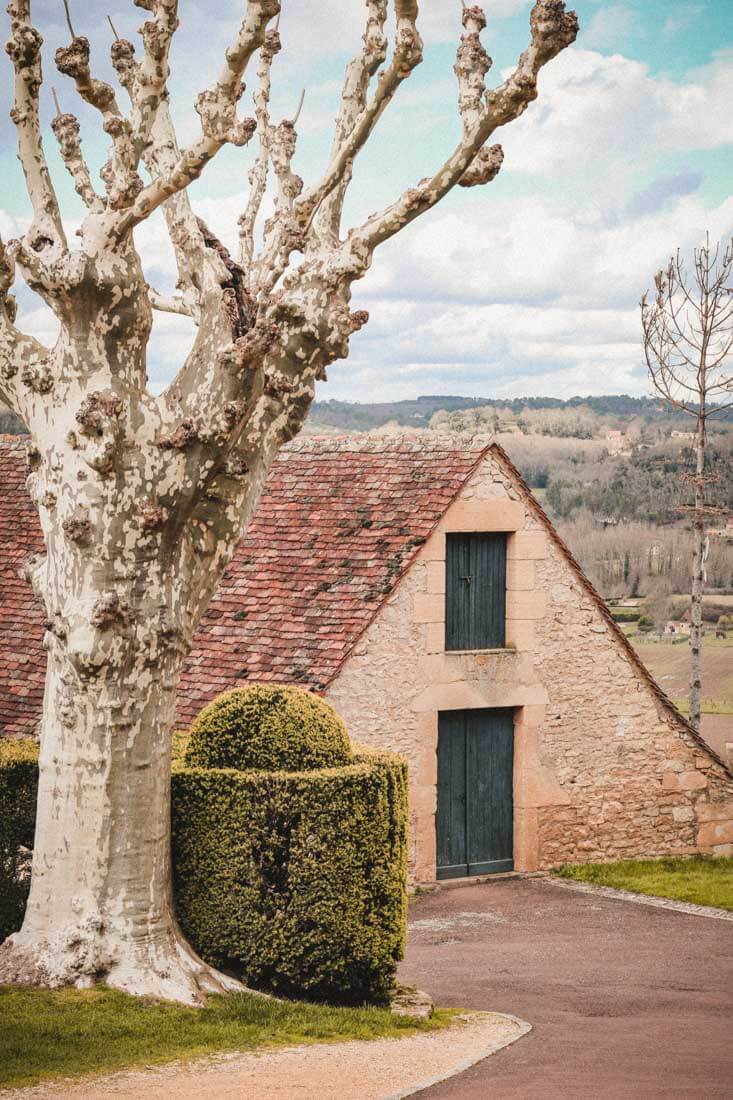 Sarlat-la-Caneda
Sarlat is a small medieval town dated back to 14th century which deserves far more attention than it gets. When you walk the small streets of this town, you truly teleport at least 600 years back. Many Hollywood filmmakers shared this view and that is why at least 6 movies have been filmed here, the most epic of which are: Luc Besson's Jeanne d'Arc
, and The Duellists by Ridley Scott, and Timeline
based on a novel depicting time travel back to 14th century France.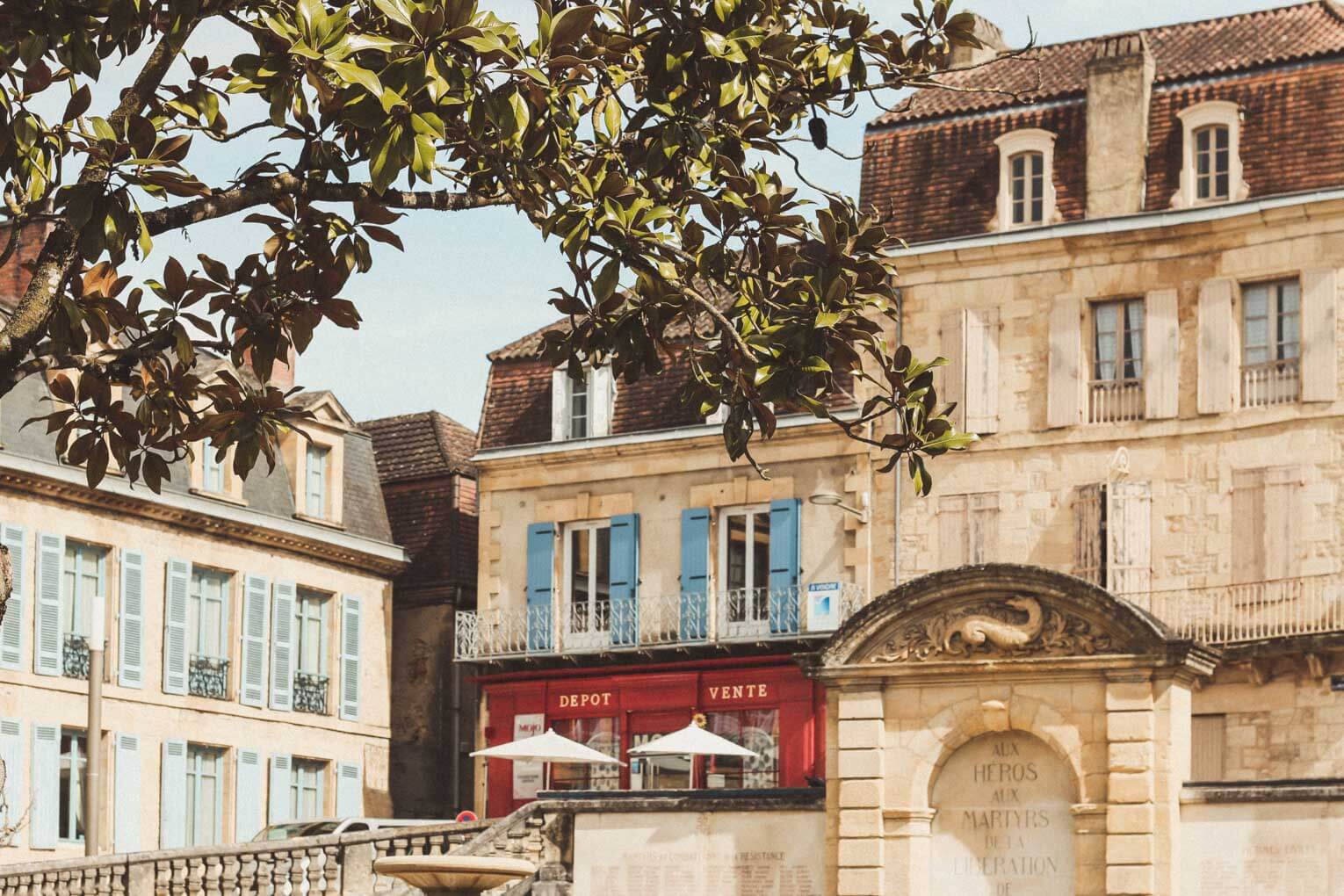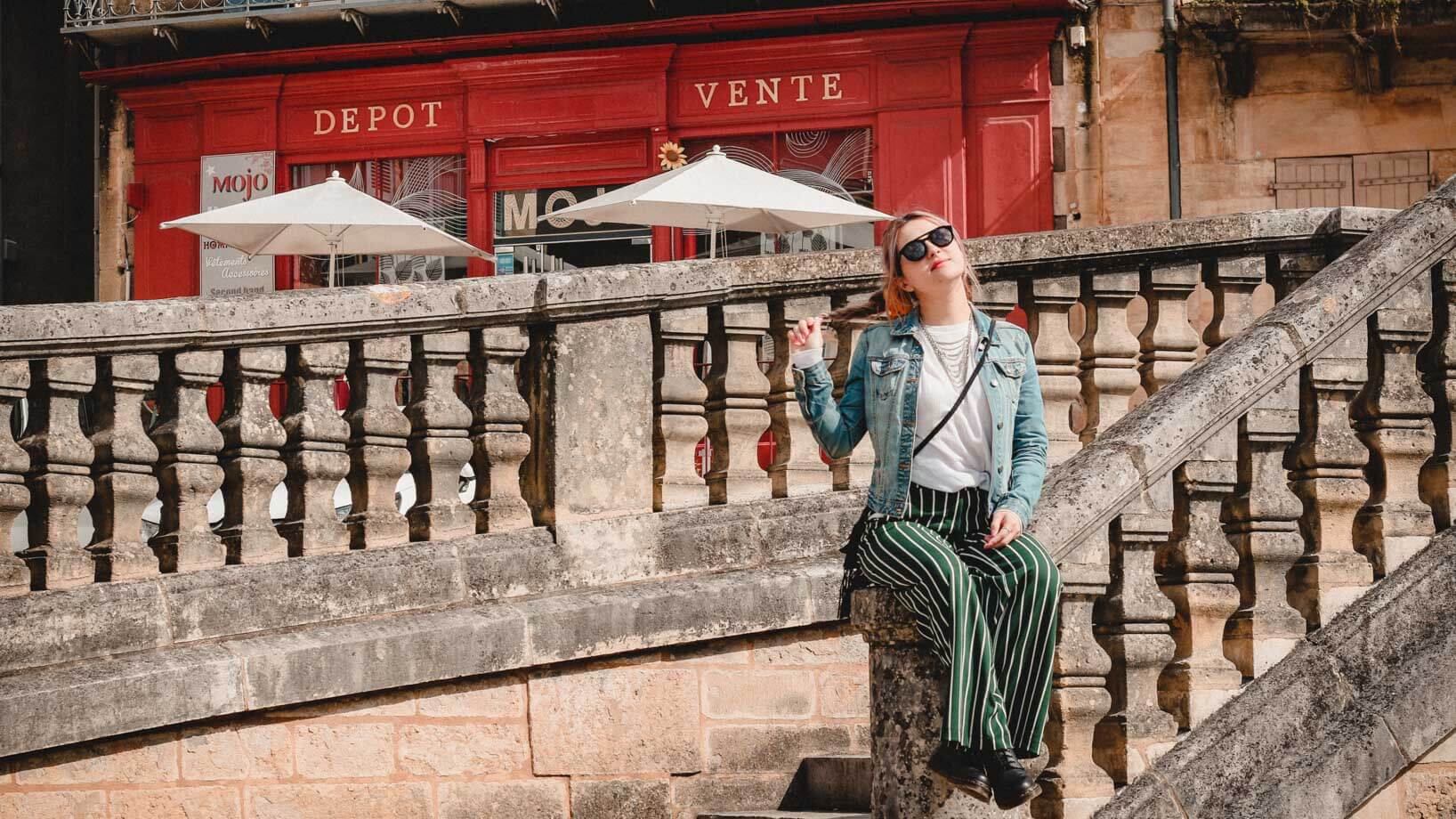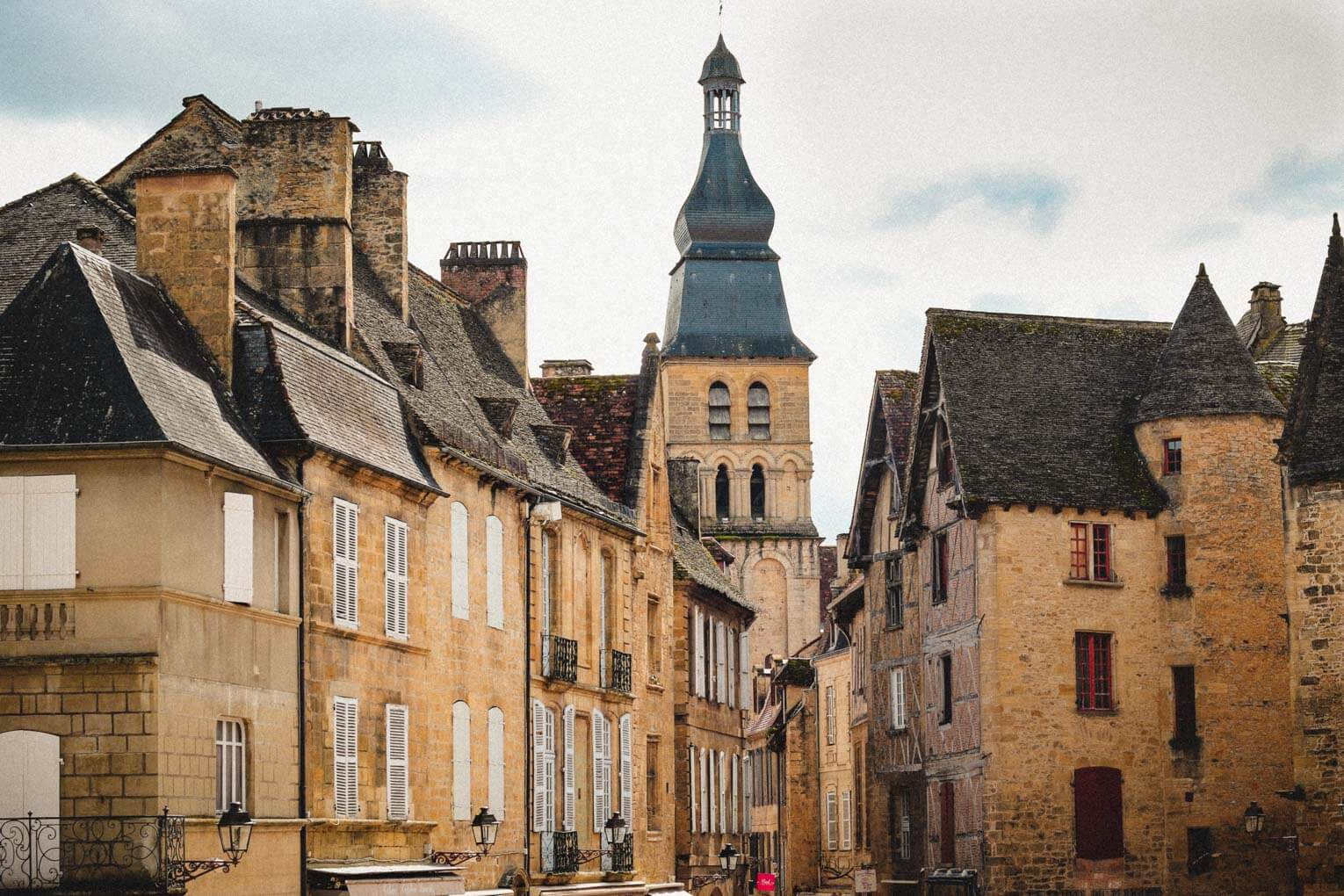 Get a coffee, or better yet, stay over for dinner at one of the numerous French restaurants that are right on top of each other. You'll be offered a number of dishes made of local produce, such as duck and goose meat, local cheese selection, and foil grass.
Saint-Genies
Saint-Genies is a tiny Dordogne village with about 1,000 residents that we have accidentally discovered on our way to Sarlat. As soon as we spotted the medieval church of the Notre Dame de l'Assomption, we hit the breaks and got out of the car to see what is it. This tiny place will take you about 20 minutes to walk, so it is a perfect stop on your exploration of Dordogne villages.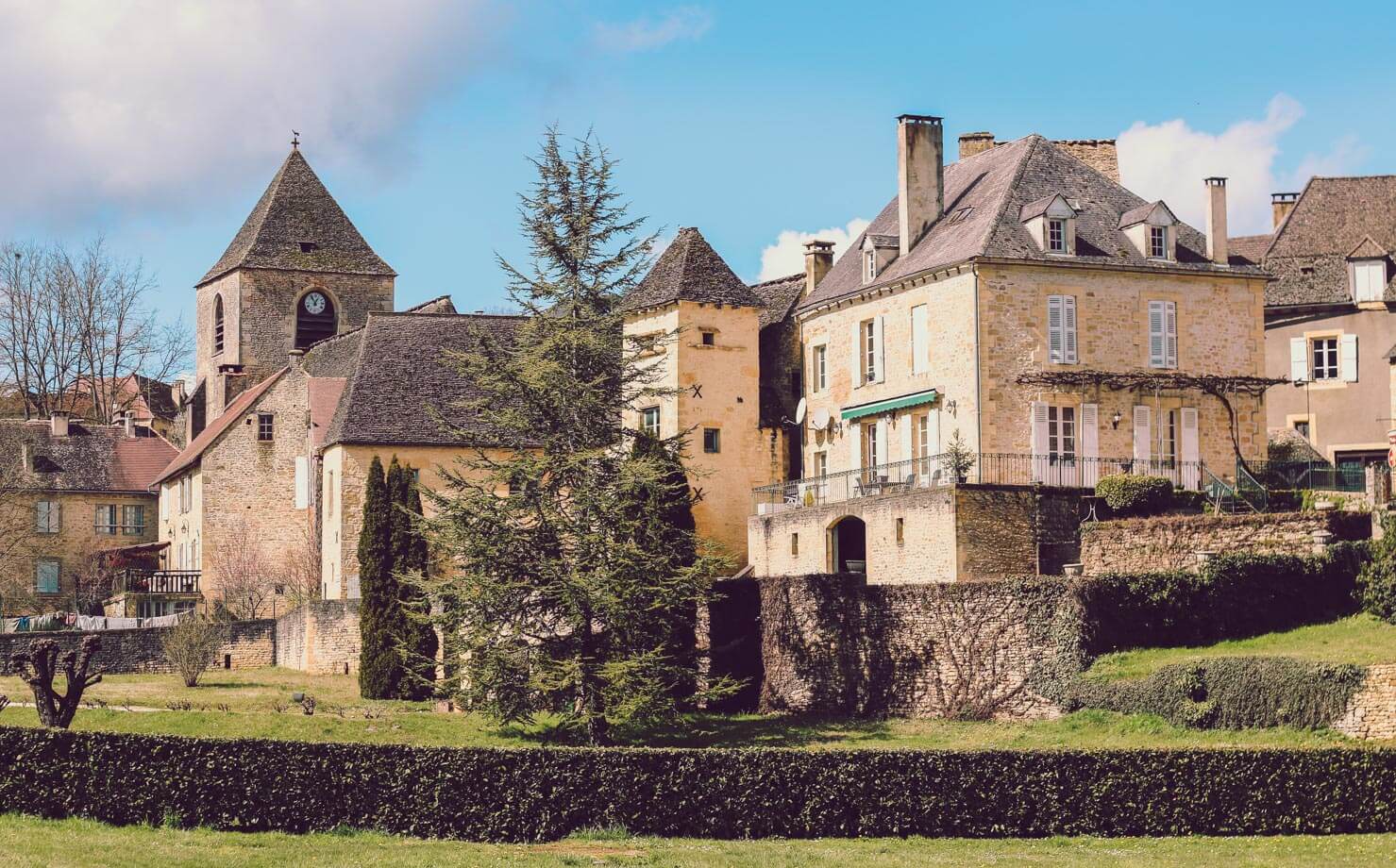 The magical part about Dordogne villages and Saint-Genies, in particular, is the unique type of stone roofing which places flat rocks on top of each other.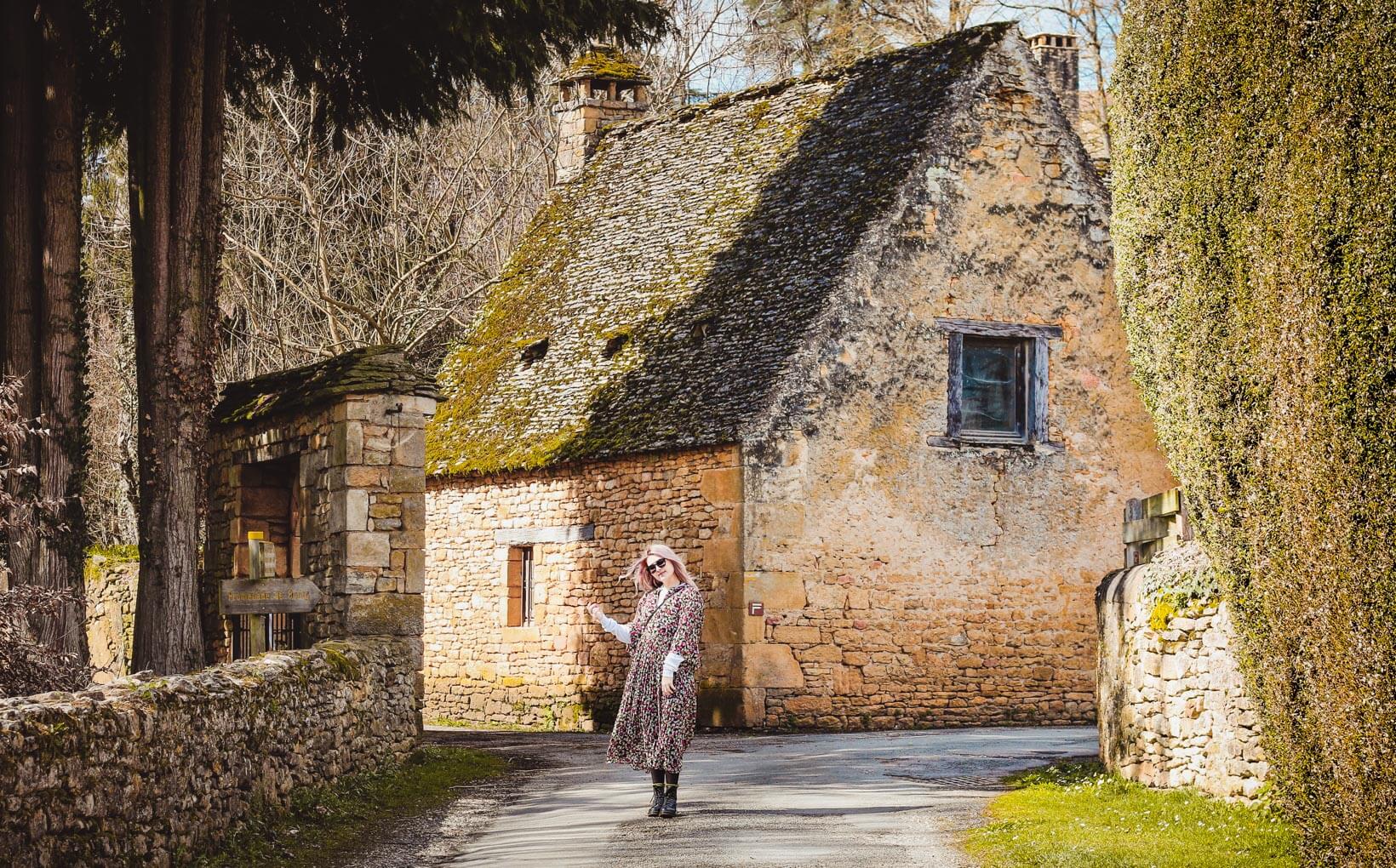 Domme
One of the most beautiful villages of Dordogne in my humble opinion is Domme, a medieval town built as far back as 1281! Walking the streets of Domme you let your imagination travel even further back in time. Being a fortified town (a bastille), it is elevated somewhat high with scenic views over the Dordogne river.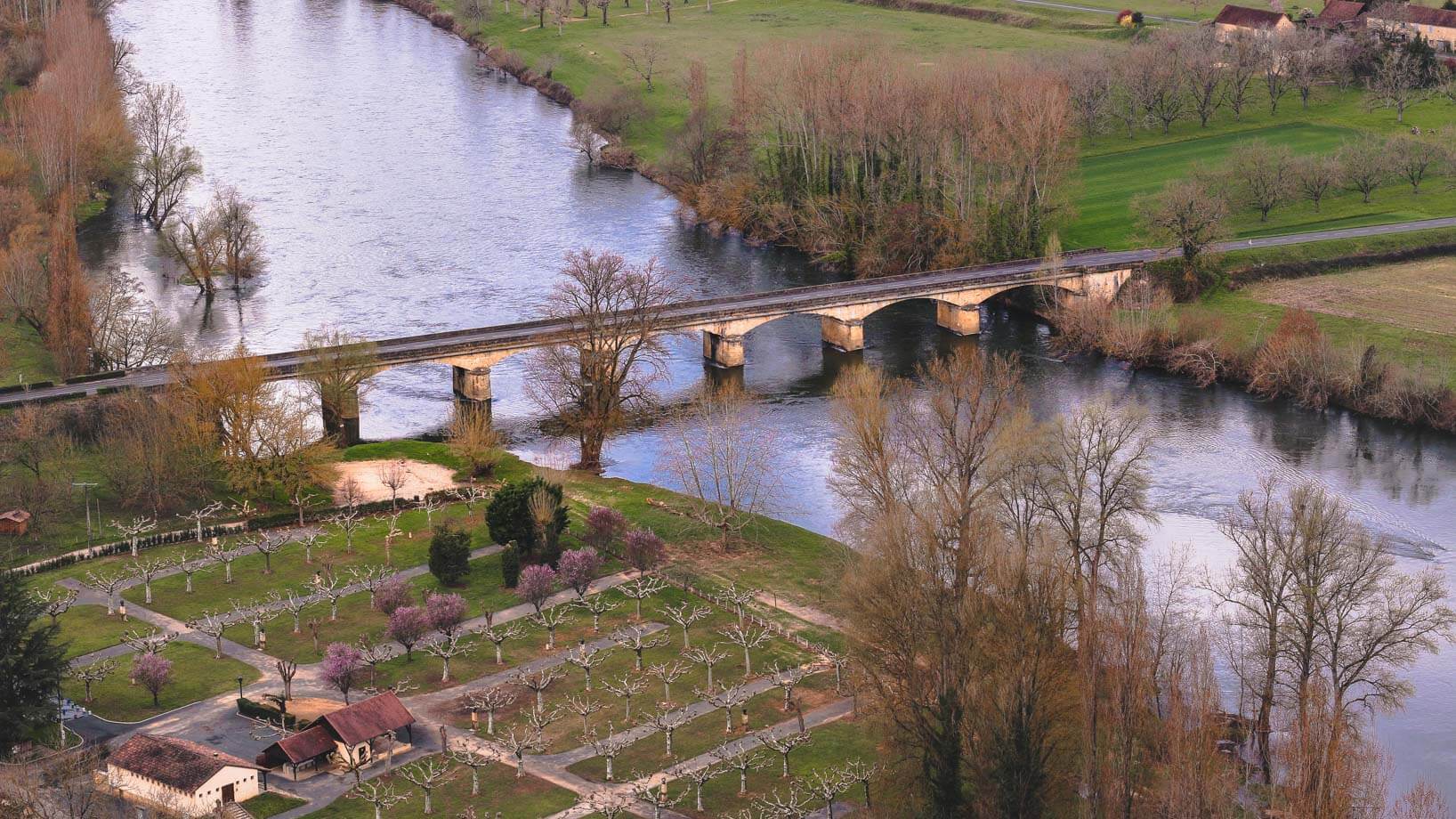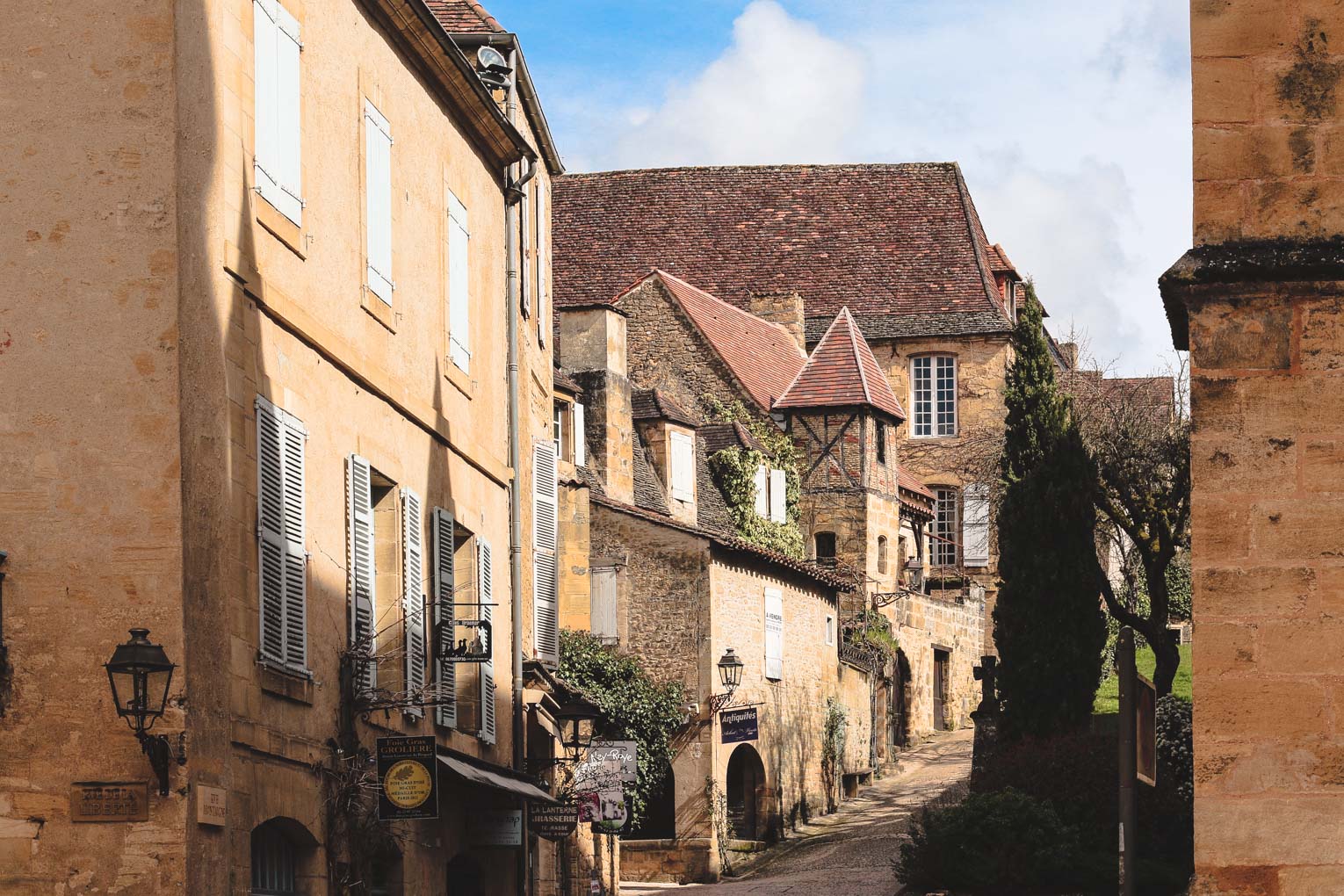 You can walk the town in an hour, following one of the offered tourist routes. In March, when we visited most of the cafes and shops were closed, as the tourist season starts in May. But visiting off-season is an even more enchanting. There are no people on the streets, no cafes are open and you never know who or what awaits you around the corner of this old hunted village.
Without the lines of tourists, it was easy to perceive the authenticity of Domme, opening the door for the imagination to paint the settlements that have lived here more than 600 years ago. Take the traffic signs away and it would be hard to recognize whether it is 2018 or 1420.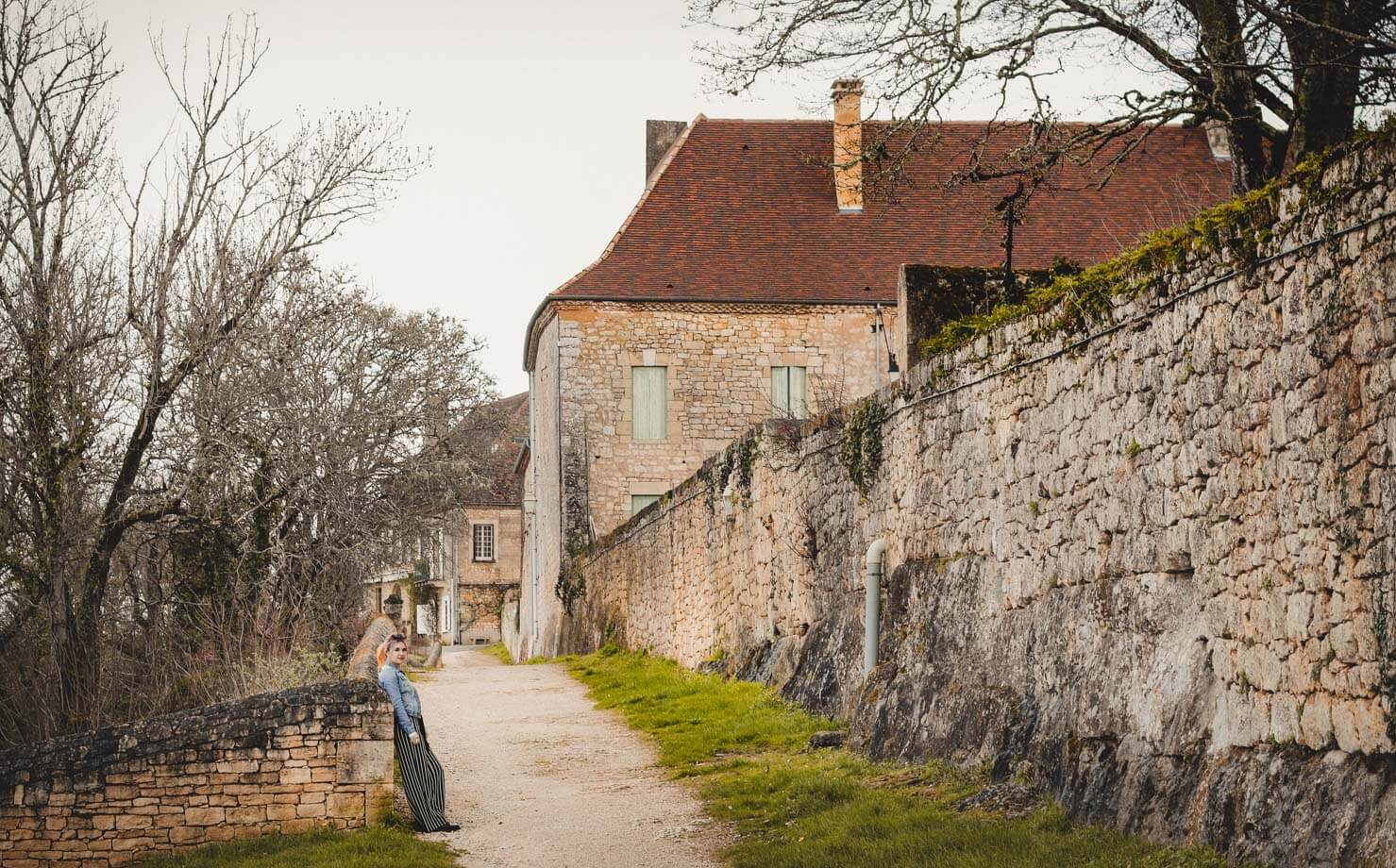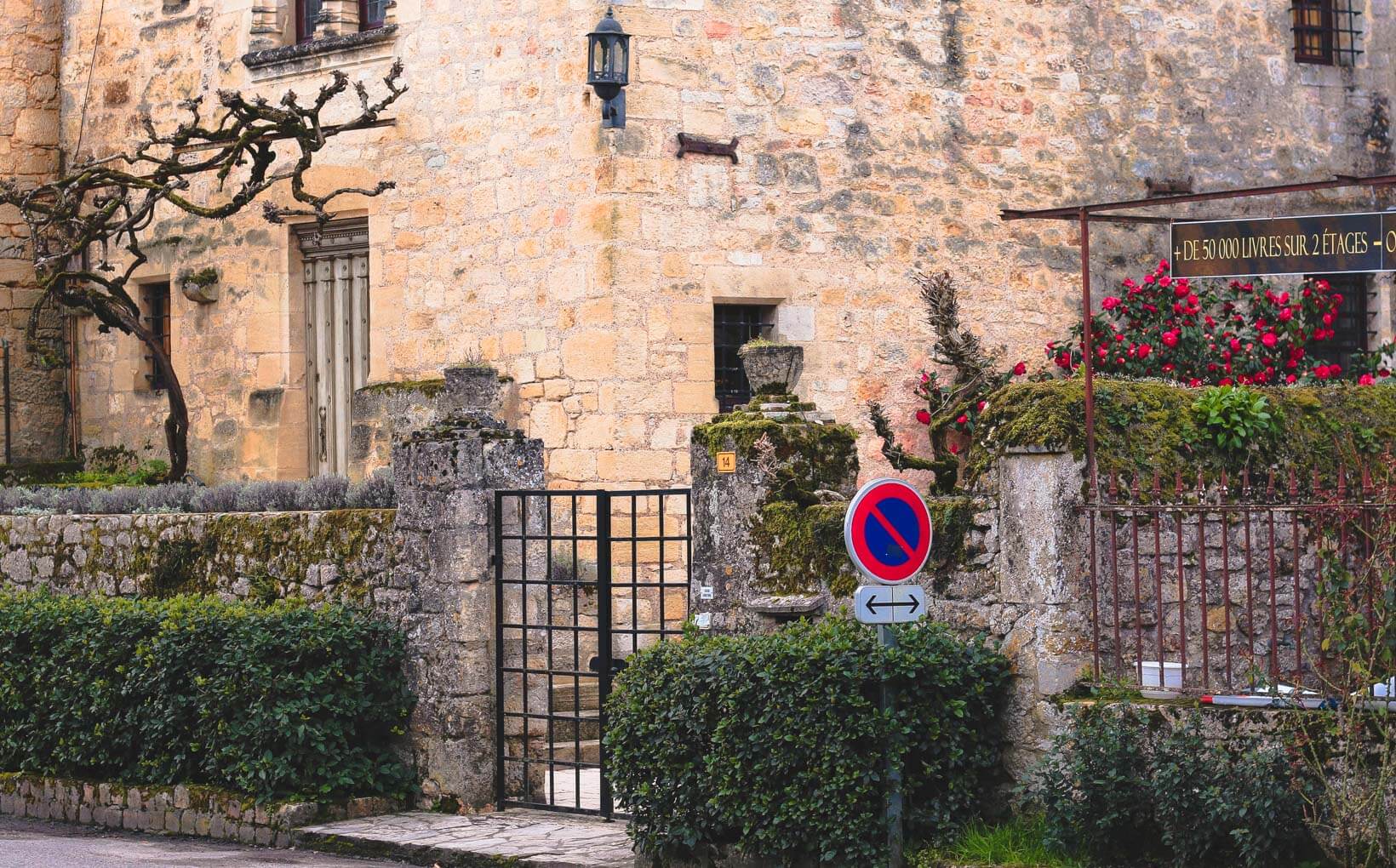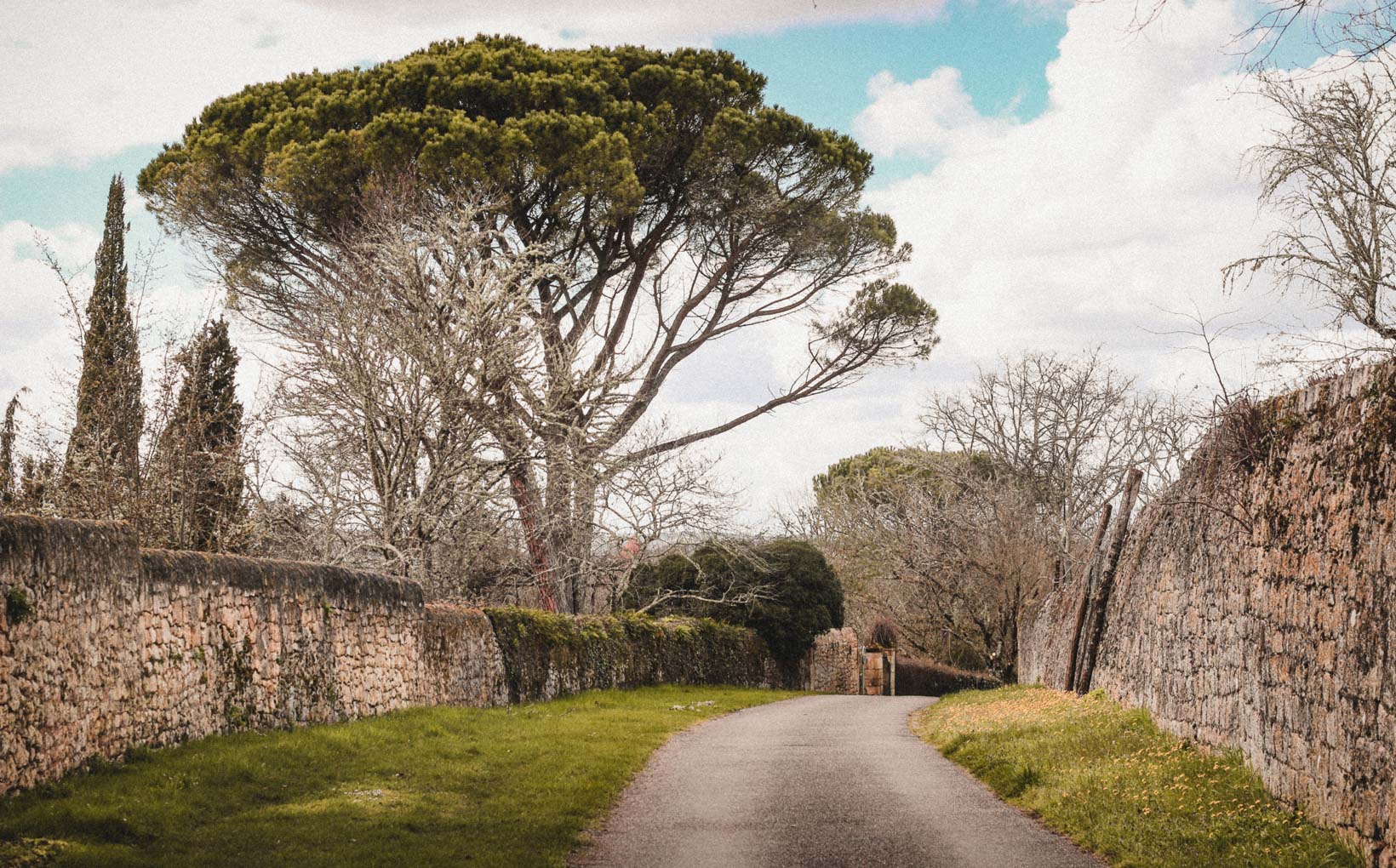 La Roque-Gageac
Though not big enough to visit on its own, La Roque-Gageac is worth taking a stop for. You can easily do it as a detour on your way from Jardin de Marqueyssac to other villages. Squeezed in between Dordogne river the mountain terrain, this tiny village is nothing short of an architectural marvel. Go up to explore what a small settlement such as La Roque-Gageac has to offer before you move on to another village. A friendly warning: be ready for a lot of uphill walking.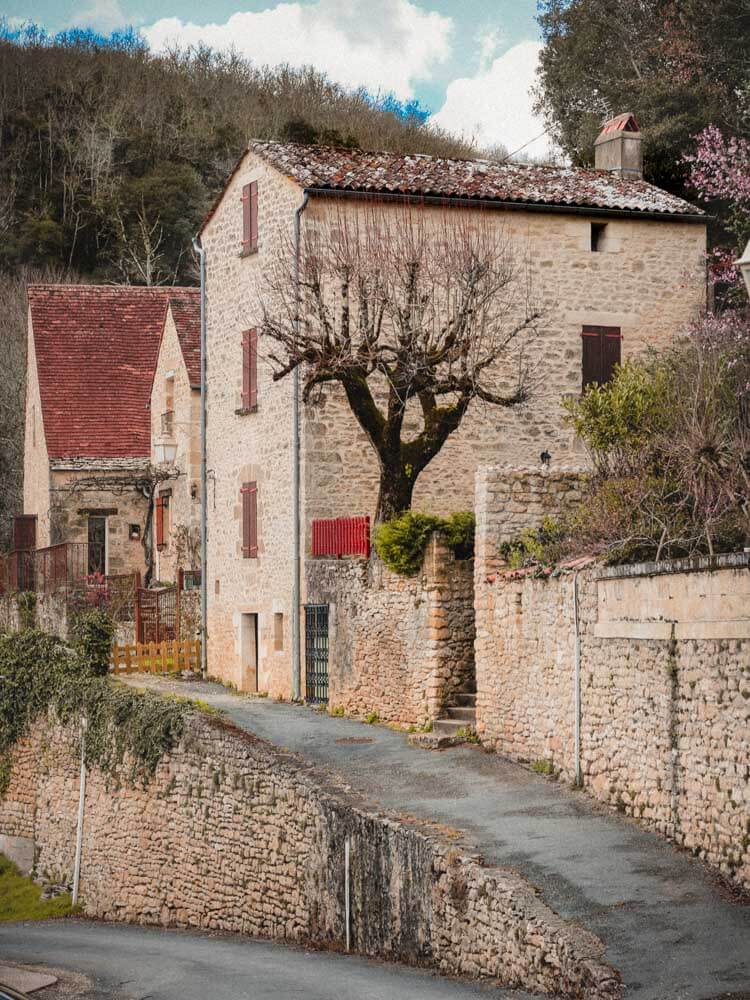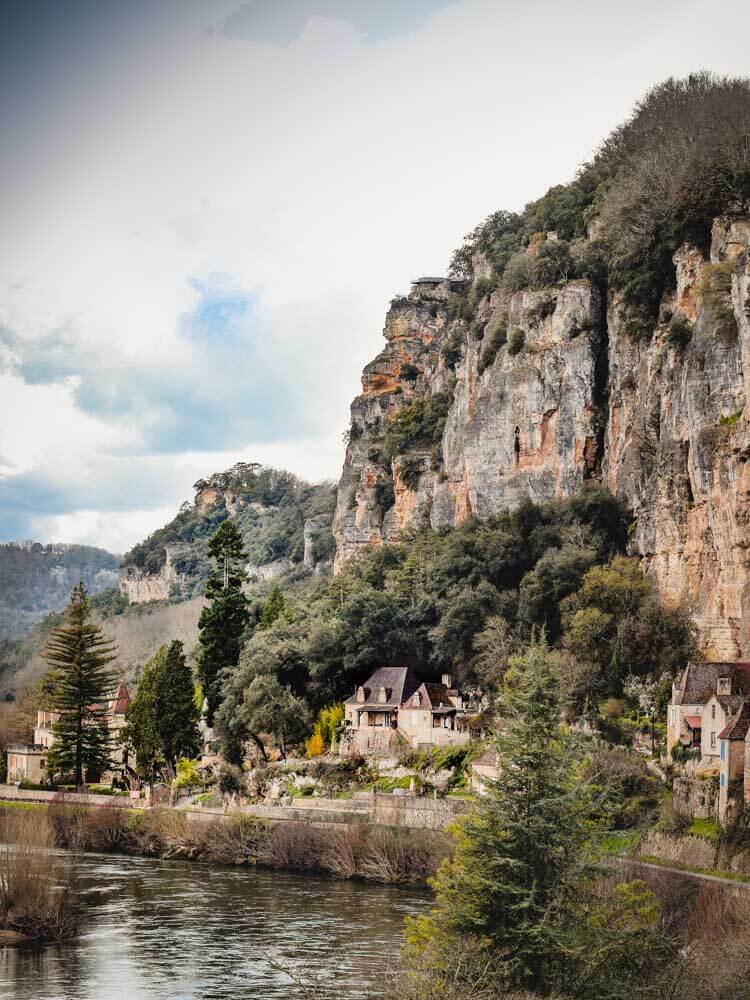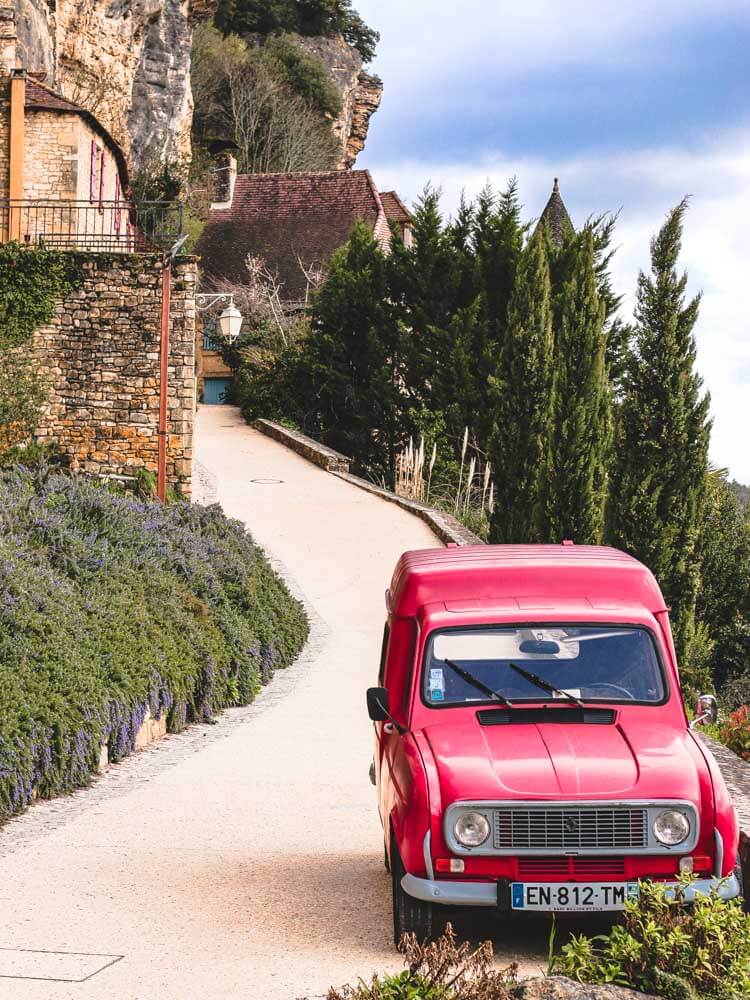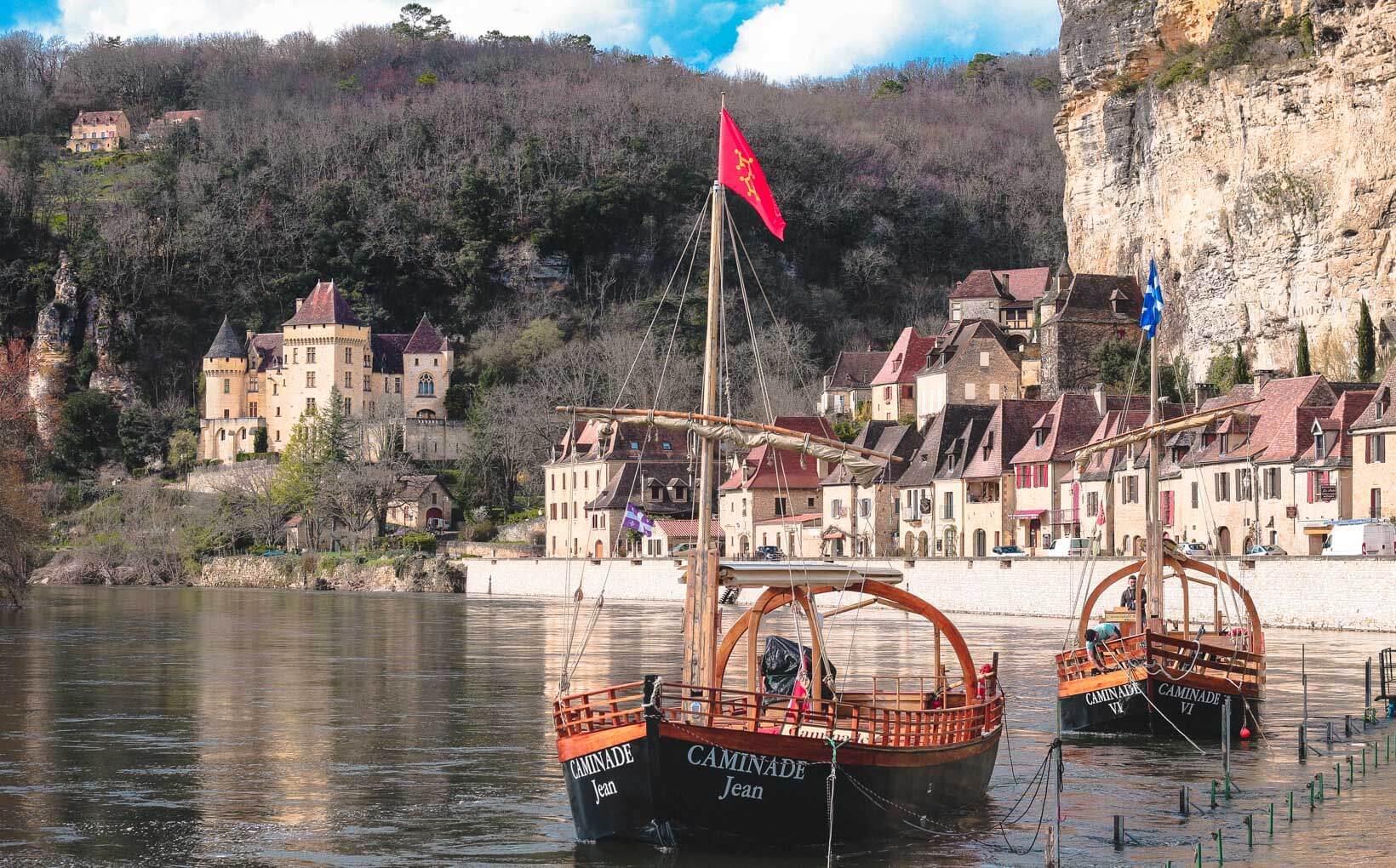 Beynac-et-Cazenac
With its rather dramatic view of a medieval castle soaring on top of the village, Beynac-et-Cazenac is another proof that France has some of the most beautiful villages in Europe. Every steep step towards the Chateau de Beynac will help you uncover the corners frozen in time. You can easily imagine the battles that took place here 800 years ago to claim the ownership of the castle. Same as the other Dordogne villages listed above, Beynac offers an impressive view of the Dordogne river from the cliffs it is built on.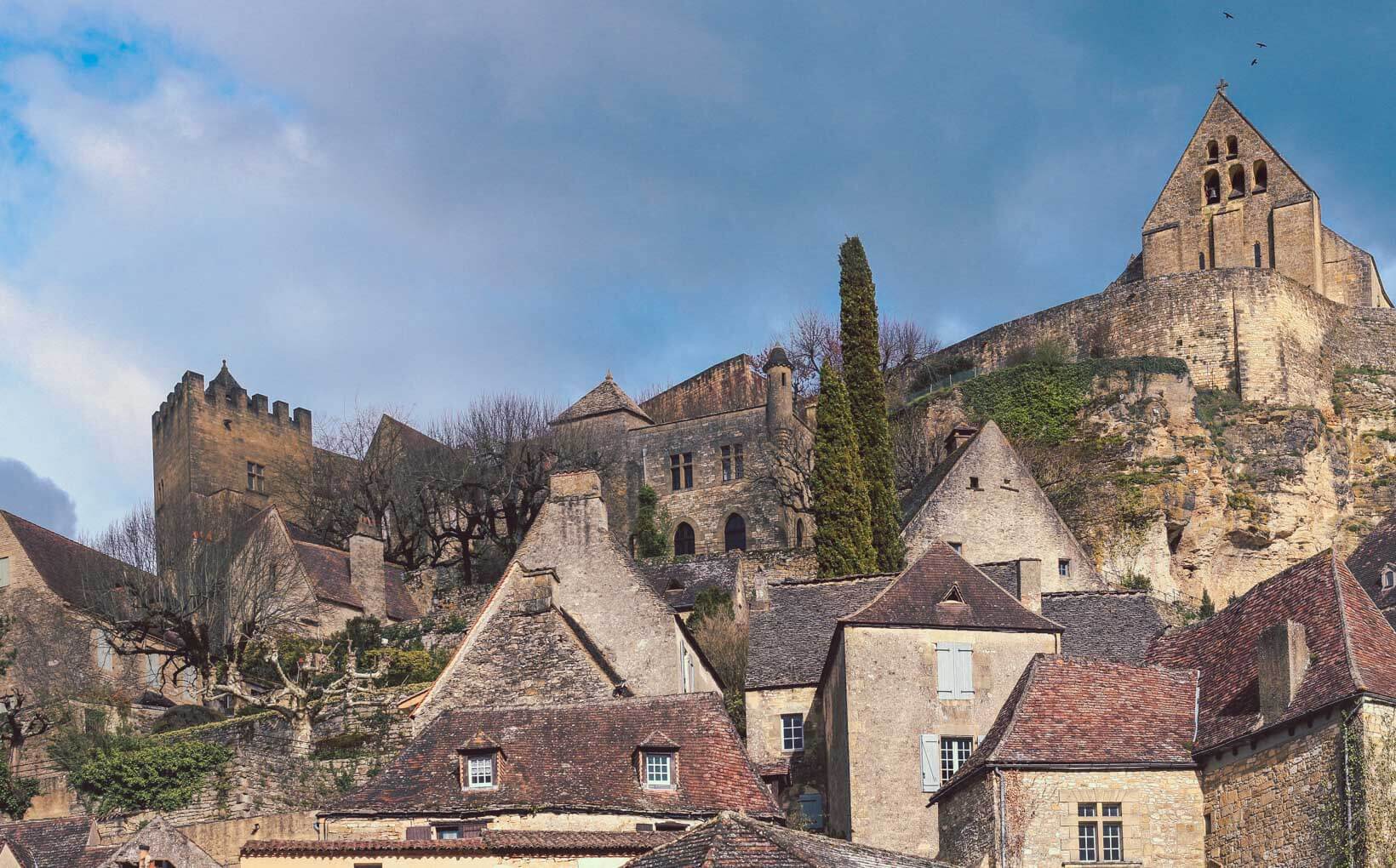 Brantome
A tiny village circled by the waters of Dronne river, Brantome is often called a Venice of the Dordogne department of France. Entering the village by car, it is absolutely possible to accidentally drive through the entire Brantome without even noticing. That's how small the inner circle of the village actually is! My advice is to park before the bridge and take a walk to discover the insides on foot.
Though Brantome that can be walked in 5 minutes, it is very a charming scene worth driving this far for.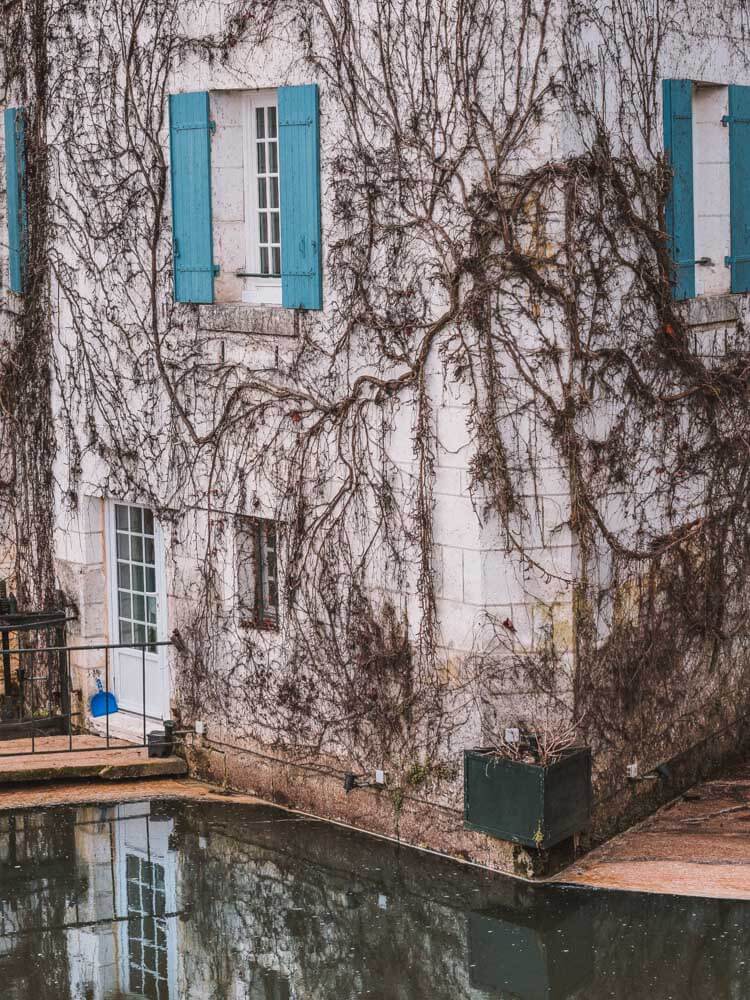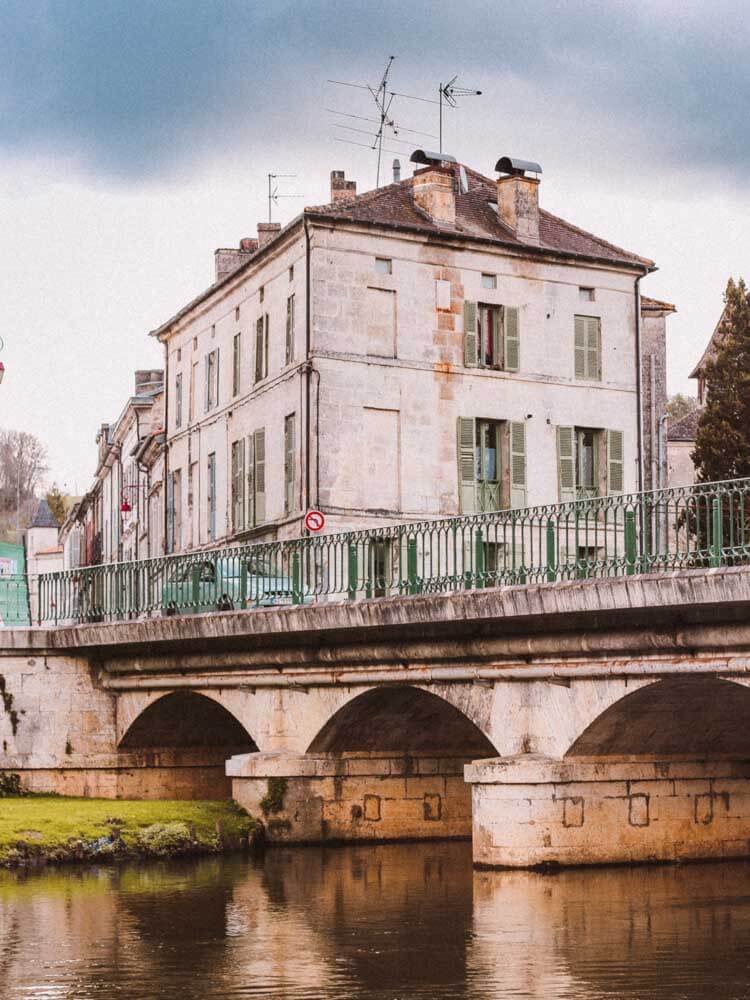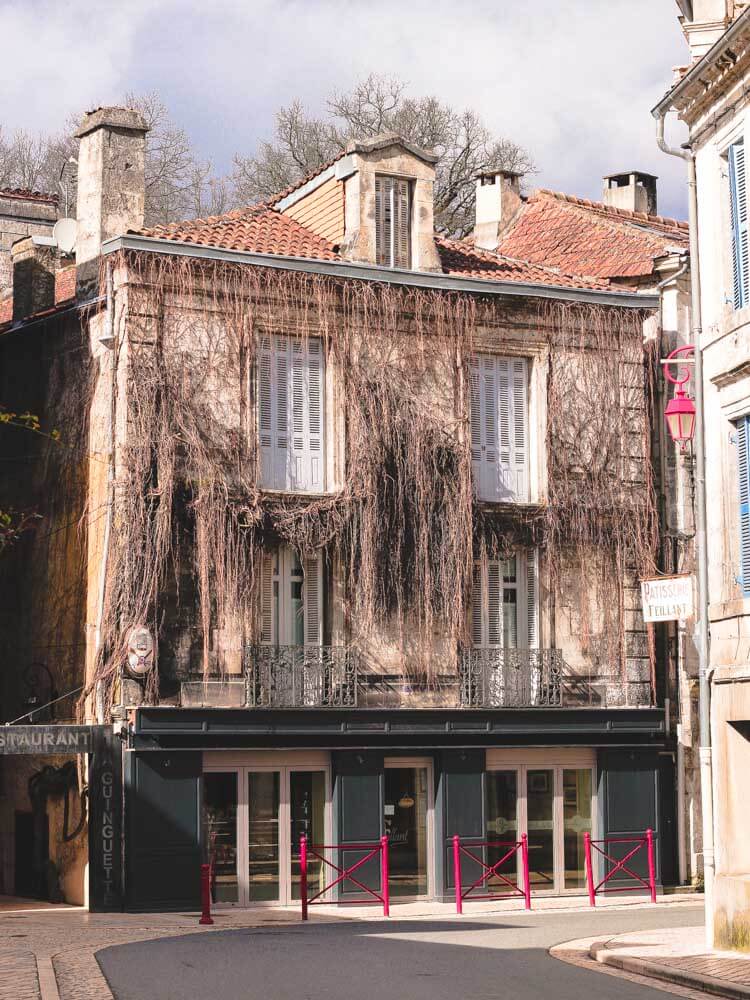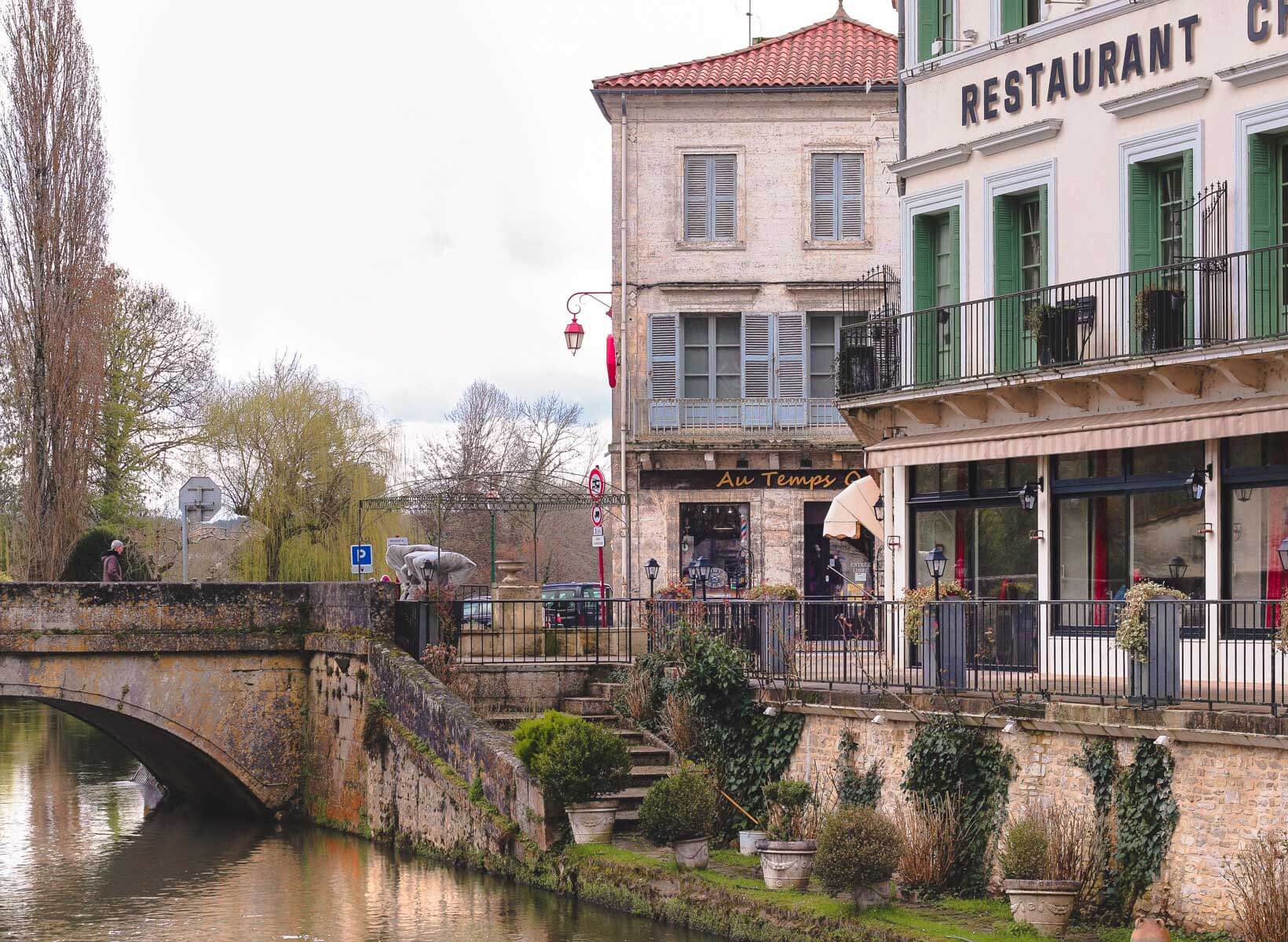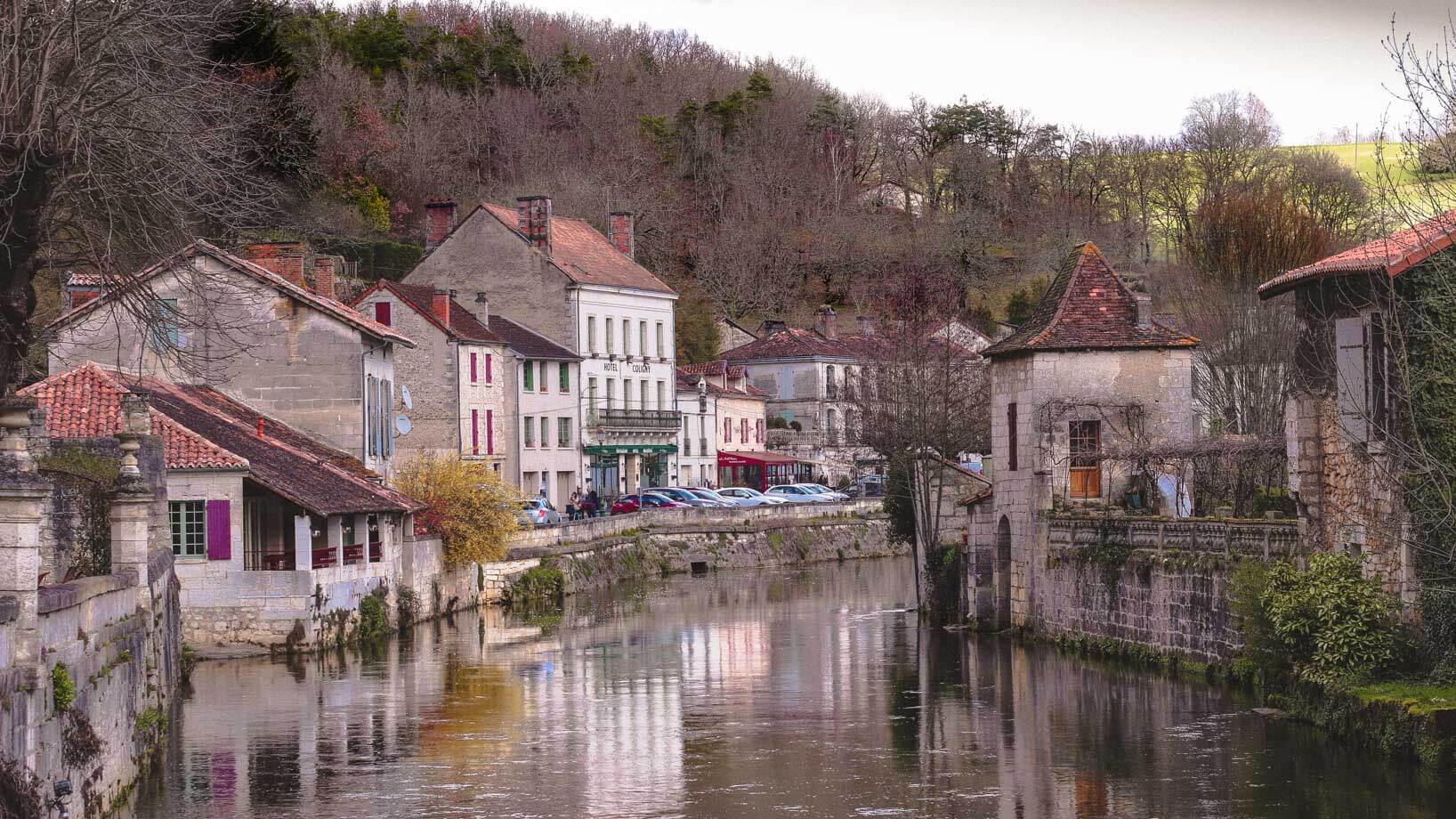 Perigueux
Perigueux is not exactly a village, but a town with a population of nearly 30,000 people. But you definitely do not want to miss it on your way to Brantome village. At the first sight, it might remind you of Istanbul because of St Front of Périgueux Cathedral with half domes and spikes that stretch tall with its distinct oriental architecture. And it is no coincidence since the design was copied of that from the Church of Holy Apostles in Constantinople.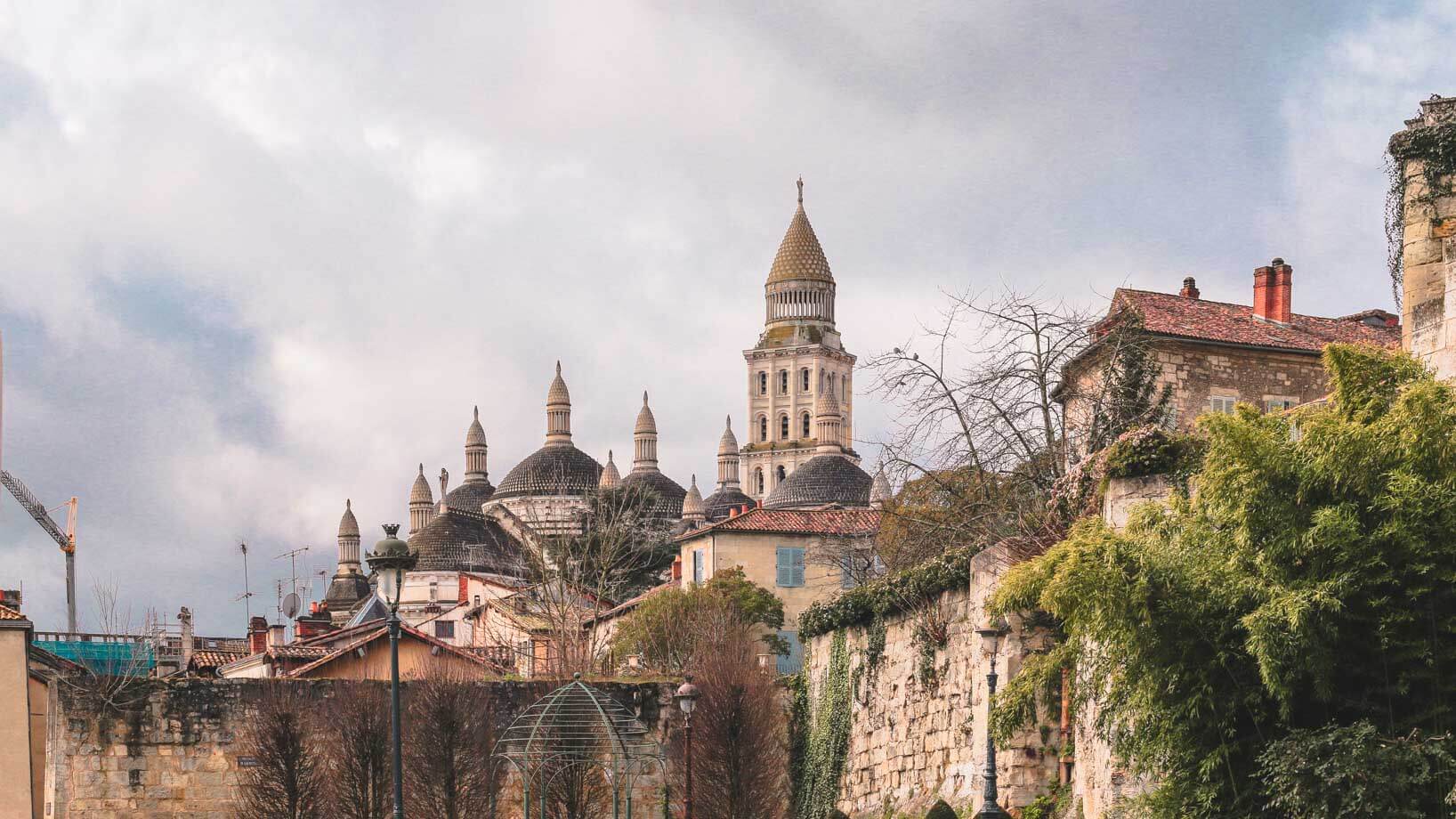 Perigueux gives out a more upbeat vibe than the quiet villages I named above. The town is perfect to visit on Saturdays or Wednesdays just to be there for the street market that brings a lot of local suppliers with fresh local produce. You'll have a generous selection of local cheese, meat, bakery and even craft arts. And when you're tired of walking, you can always sneak into one of the cafes to taste the famous French crepes.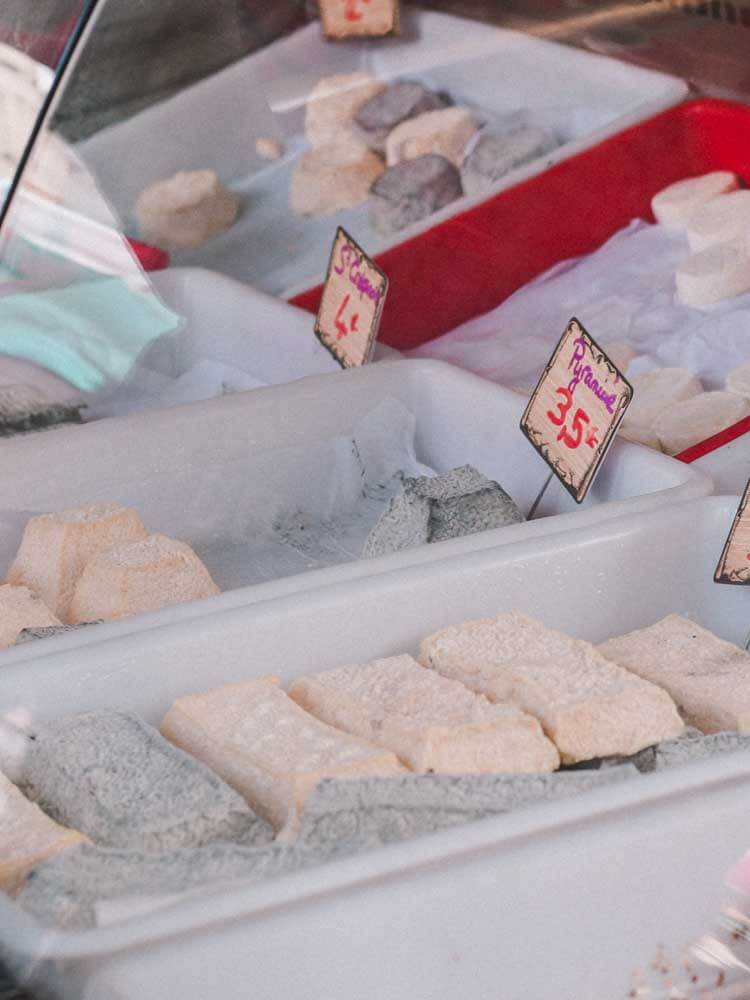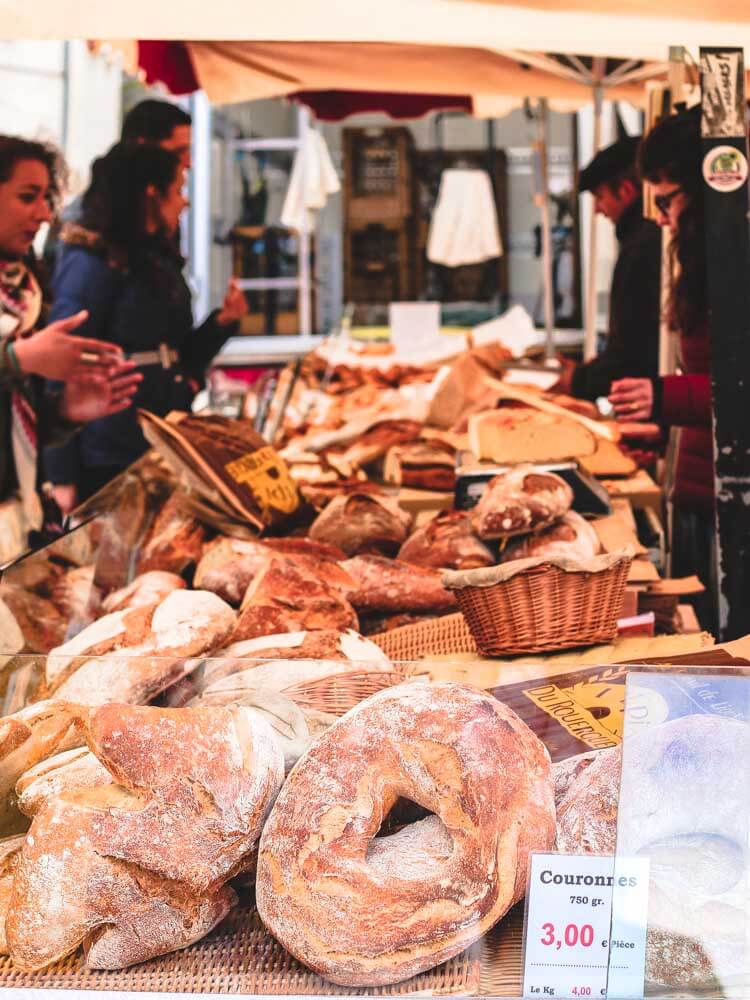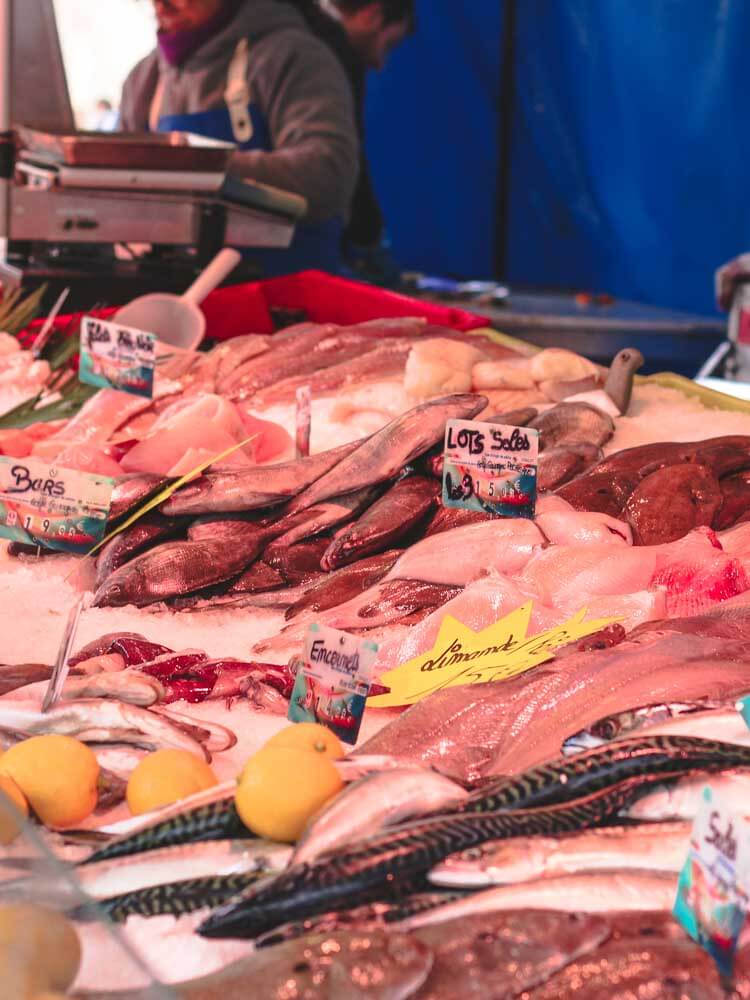 Condat-sur-Vezere
Condat-sur-Vezere is a tiny village where we have stationed ourselves during the Dordogne valley trip. It has a perfect location to explore the most beautiful Dordogne villages if you are traveling by car.
The village itself has a charming view to offer. This is where the small Coly river falls into Vezere, forming a waterfall. With plants overgrowing the old building in the background, it creates a picture-perfect view. The scene is particularly refreshing in spring when the waters are full. The area around the waterfall is green even when the grass hasn't started growing yet.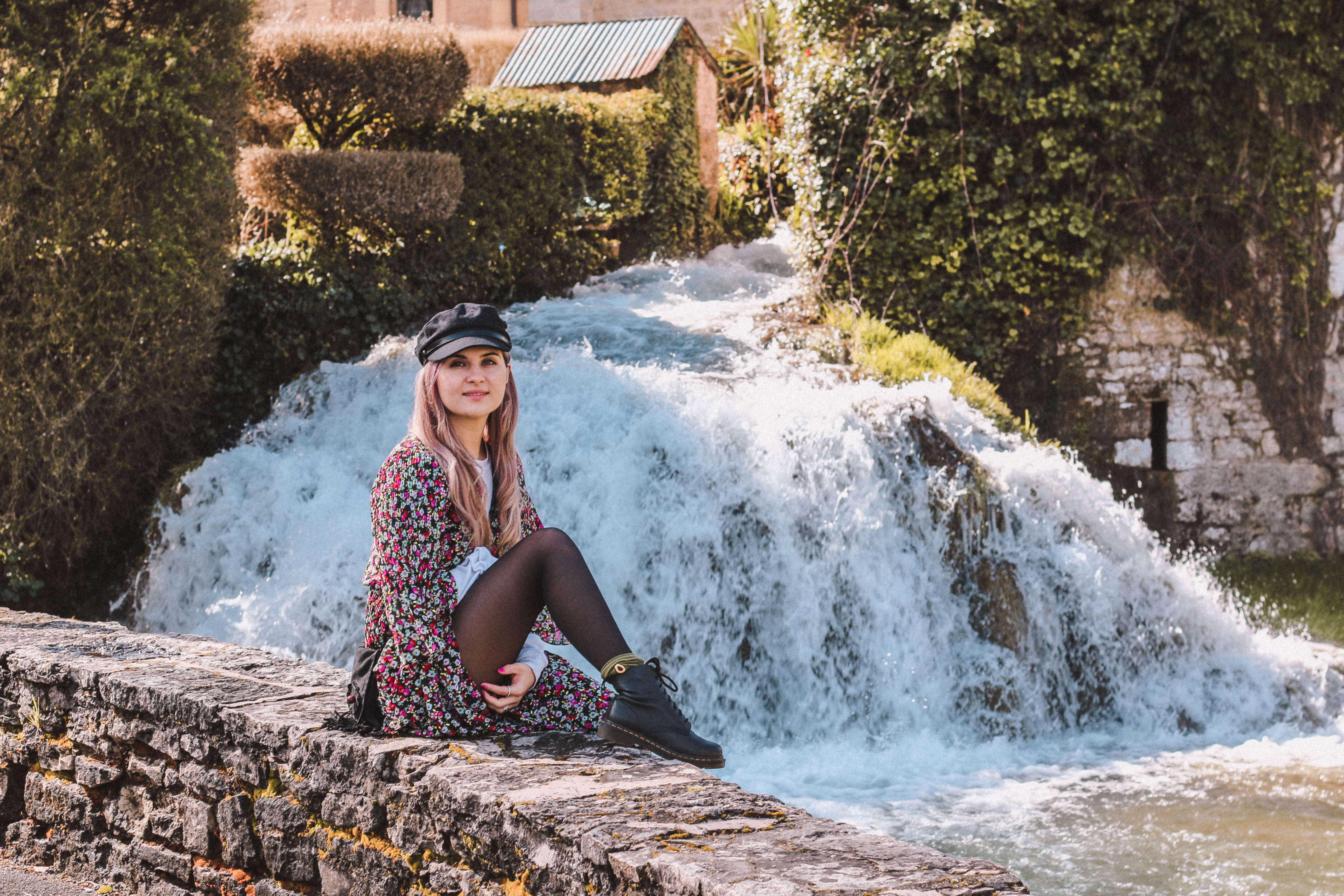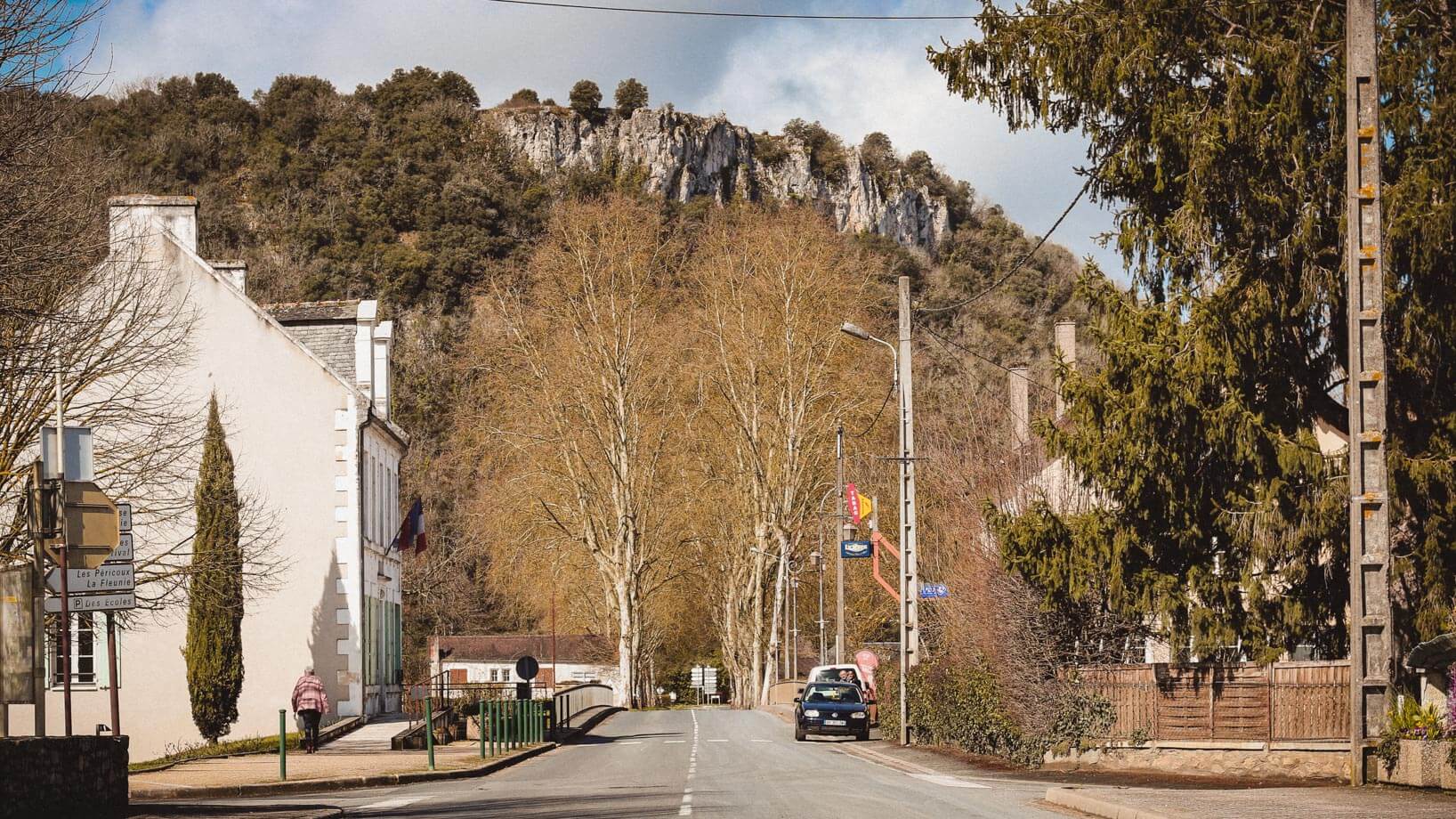 Where to stay in Dordogne?
The region offers the exclusive opportunity to stay in the medieval buildings of the 14th century without even overpaying comparing to the regular hotels. Use this opportunity to dive into the spirit of Southwest France.
We have stayed in an AirBnb cottage that is more than 200 years old but has been renovated and taken care of really well.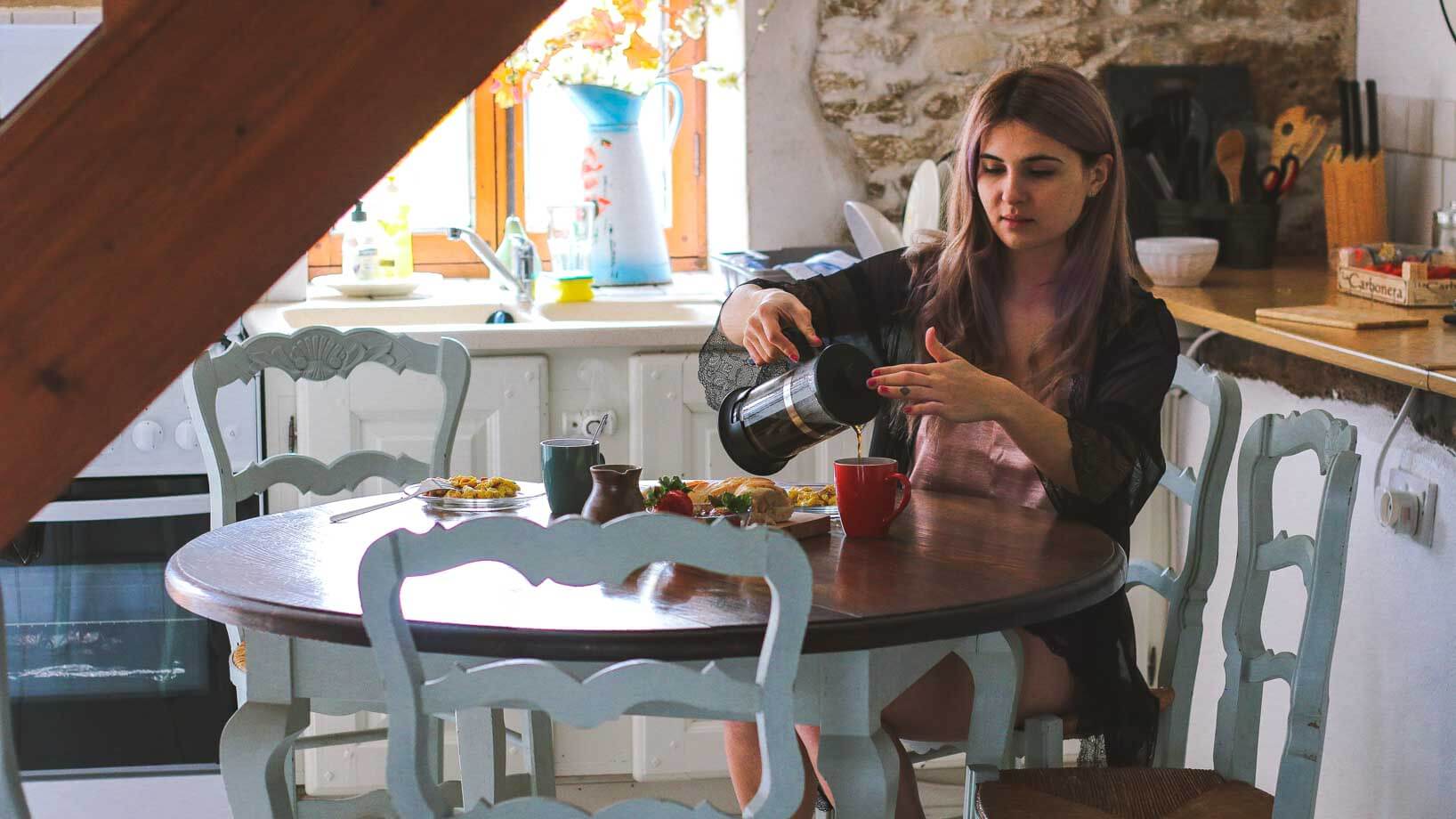 ---
Which of the Dordogne villages attracted you the most? Share in the comment section below!
Like It? Pin It!