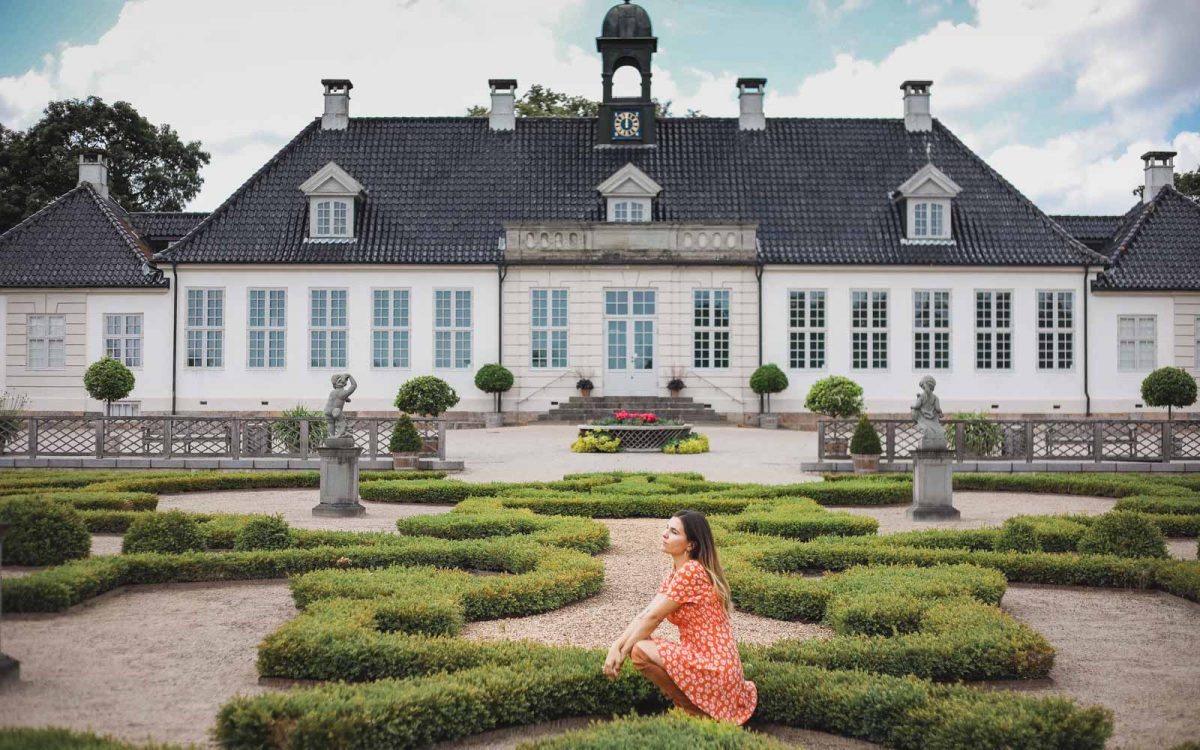 This post may contain affiliate links. I receive a small commission at no cost to you when you make a purchase using my link.
"We will never be royals" does not apply when you are in Denmark. Here you can definitely feel like a royal, visiting and sleeping at extravagant castles of Denmark.
After living in Denmark for so long, I am only now discovering the huge number of Danish castles that can be found on Sjælland alone! Many of them can be found directly in Copenhagen. However, there are several beautiful Danish castles located in short vicinity of the capital that would make for a great day trip from Copenhagen.
So, let's dive into the list of castles of Denmark which you can find in or close to Copenhagen. But first, check out this map, which you can easily save to your Google maps favorites on your mobile phone.
Copenhagen Castles
1. Amalienborg
This castle is listed as number one only because this is an official residence of Danish Royal family and it is situated right in the heart of the city. The name of the castle originates from its creator – Queen Sophie Amalie. It is guarded with Royal Life Guards that change at 12:00 which is a sight in itself.
The castle comprises of 4 identical buildings and places around a square centering a monument to Kind Frederik V. Luckily, one of the buildings hosts a museum, entering which you'll be able to experience contemporary monarchy.
2. Rosenborg
The house of crown jewels, Rosenborg is easily accessible due to its central location in Kongens Have.
It is said to be one of the favorite castles of the prominent Danish King Christian IV, who left his mark in history as a great contributor to architectural buildings in the Danish Kingdom. Rosenborg, also built by him, saw many of the great events and was marked as King's pleasure palace.
Rosenborg Castle where the crown jewels are kept

The rose garden in Kongens Have
Today, anyone can visit Rosenborg to see the collection of royal jewels, arms, costumes, and other artifacts.
3. Christiansborg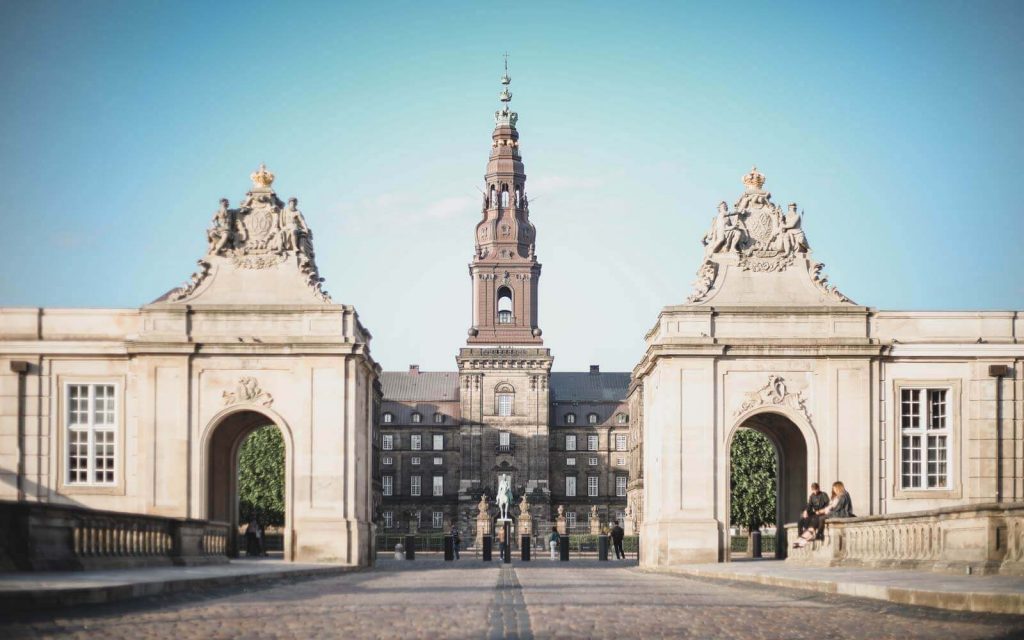 Christiansborg is one of the most prominent of Copenhagen castles. It serves the purpose of a Danish Parliament building as well as the Supreme Court and Prime Minister's Office.
It used to be the main residence of the royal family for a long time before they moved to Amalienborg in 1794. You can visit it on a free Parliament guided tour taking place every day at 12:00. However, if you wish to see the Royal Reception rooms and the Stables, you have to pay extra.
A combined ticket for everything costs 160 DKK per adult
Admission to Royal Reception rooms and the Stables: 95 DKK
Free admission with Copenhagen Card
4. Frederiksberg Palace
Frederiksberg palace is another royal residence that can easily be visited on a weekend in Copenhagen. It is better known for its grand strictly symmetrical gardens made in Baroque style that is a beloved place of rest for so many Copenhageners today. Many bring their blankets, snacks and come here to relax. Here, you will find a big pond, fountains, and even a Chinese Summerhouse, where you can go for tea and cakes.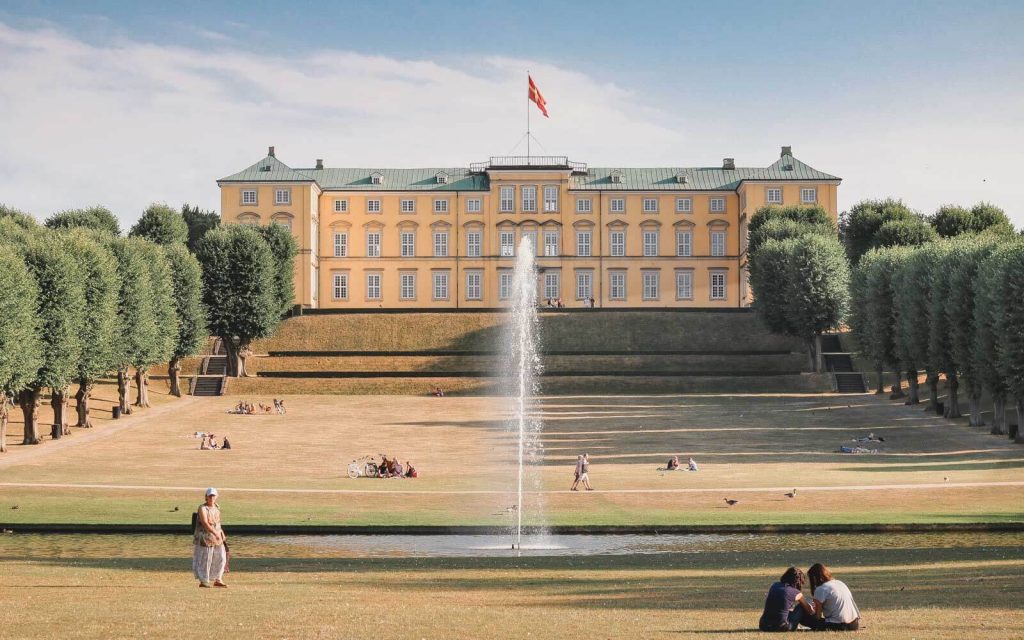 Other castles of Denmark close to Copenhagen
5. Frederiksborg Castle
Frederiksborg slot is my favorite one among the entire list of castles in Denmark. This is where you can truly experience the prosperity of the Danish kingdom glancing at the jaw-dropping golden ceilings and massive tapestries.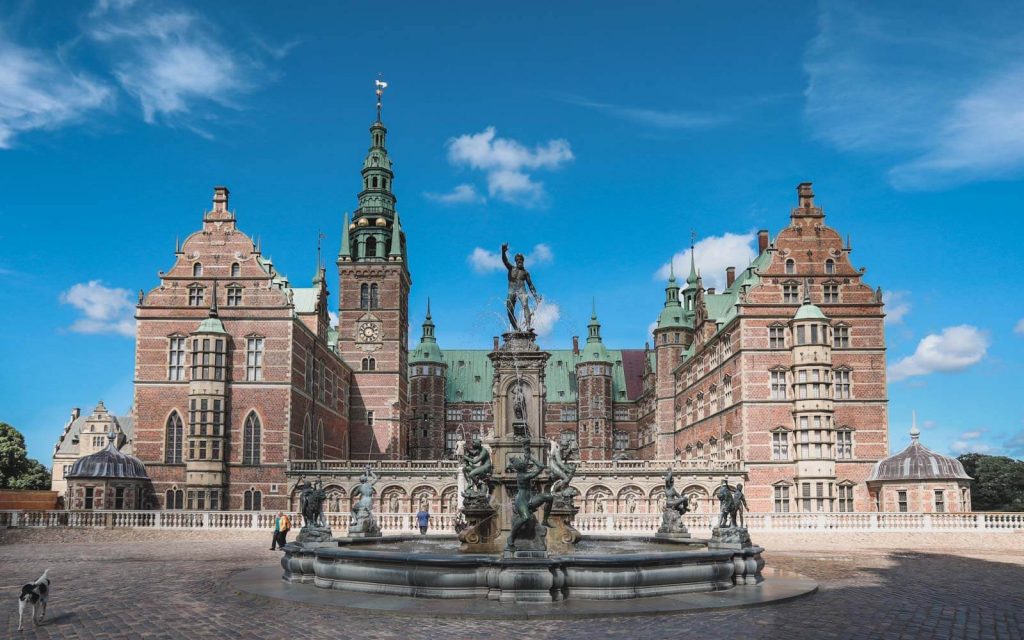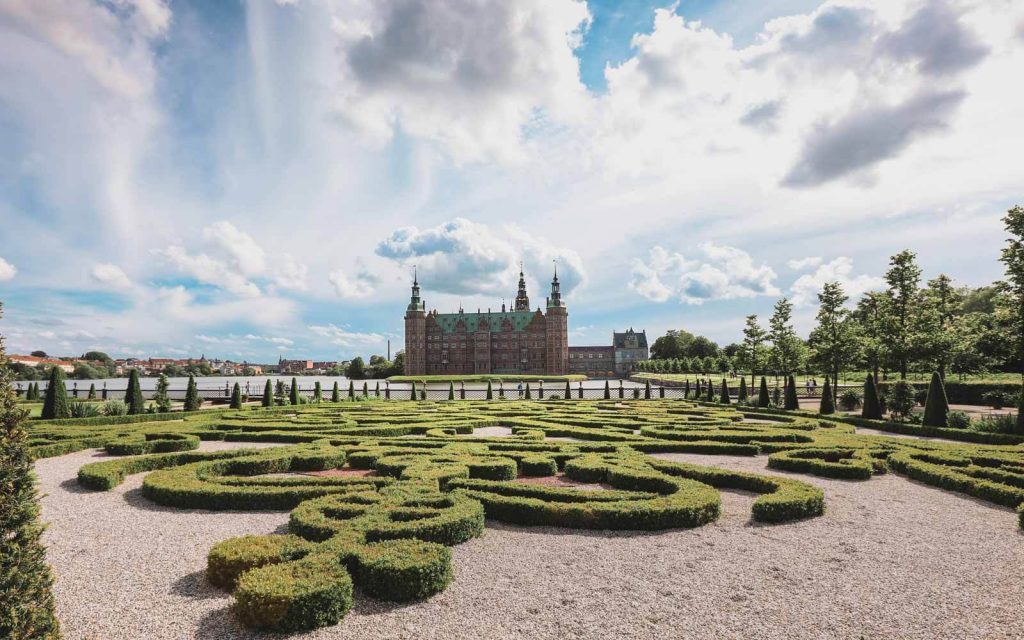 Though impressive from the outside with its massive Renaissance garden, it is no doubt worth the ticket price of going into the castle. Make sure to visit the chapel and one of the most beautiful ballrooms Denmark has to offer presented in warm golden-brown tones.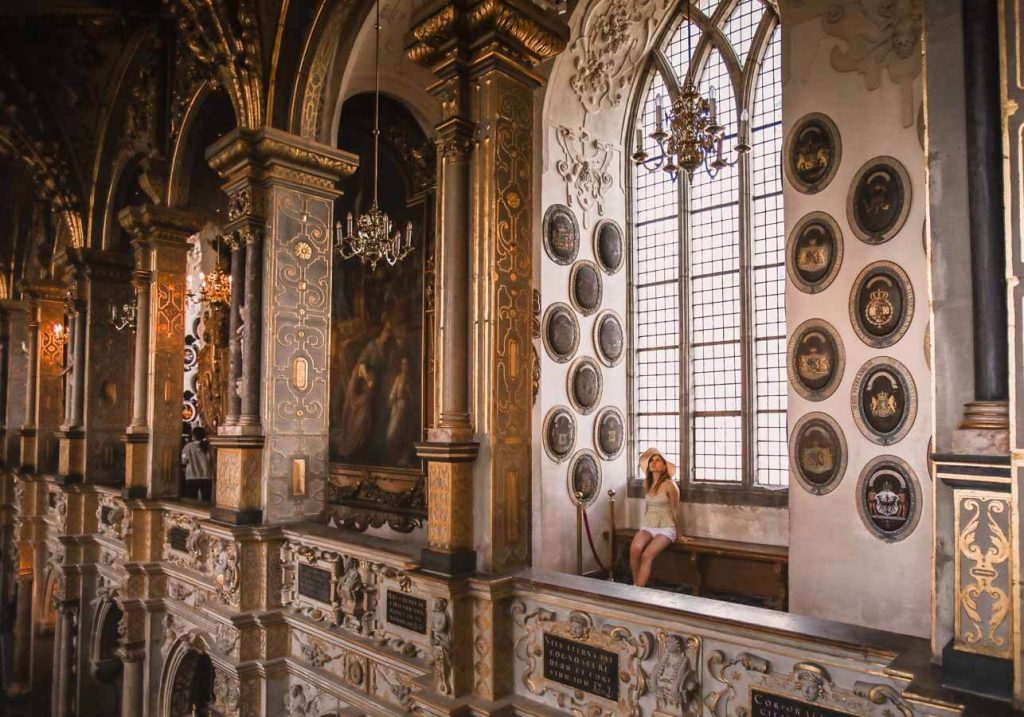 How to get to Frederiksborg Castle?
Getting here will make for the easiest day trip from Copenhagen thanks to an efficient and thick network of Danish public transportation system. All you need to do is take train A (blue line) in direction of Hillerød from central station (or any other train station in CPH) and get off at the last station. From there, is it a pleasant 20 minute walk through the town or a short bus ride (which is included in your ticket price).
6. Bernstorff Palace
Initially built for the Minister of Foreign affairs Johann Hartwig Ernst von Bernstorff, who had a soft spot for exotic vegetation, this palace was later acquired by Christian VIII and used it as a royal summer residence.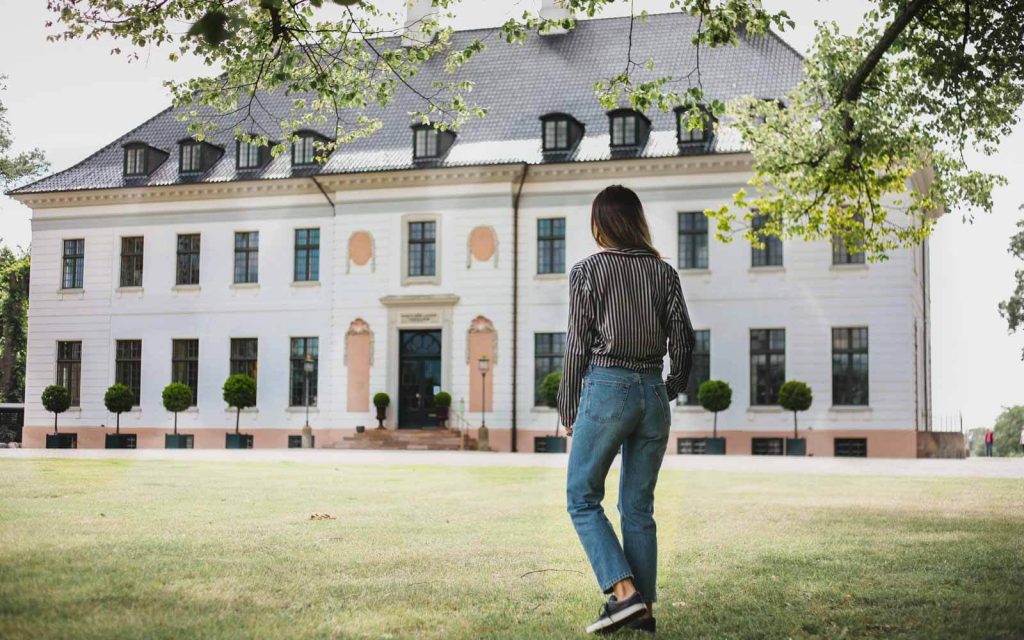 The palace has a vast garden, which immediately caught my attention simply because it is a place where the dog-owners from surrounding areas like to come for weekend fun for their families and pets. In this instance, the castles itself is not as interesting as its garden. Not far from it, you'll be able to spot a "hyggelig" yellow cafe. Here you can buy refreshments and enjoy yourself sipping coffee in the house's back yard.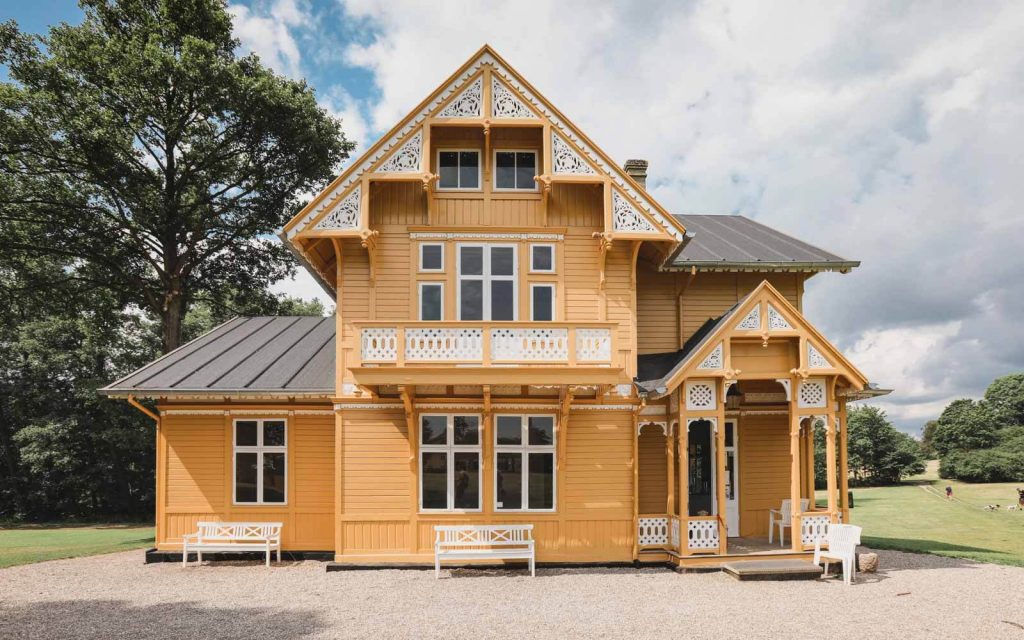 7. Kokkedal Castle
Kokkedal Slot has everything you need to experience true royal luxury. It has an appealing whitish fairy-tale exterior surrounded by vast greenery and close excess to the sea.
This danish castle is open for events such as weddings, holiday stays, conferences, and simple restaurant visits. Golfing and relaxing in a luxury Nordic spa (that is if you can afford it ;), are among the things to pass the time in Kokkedal castle.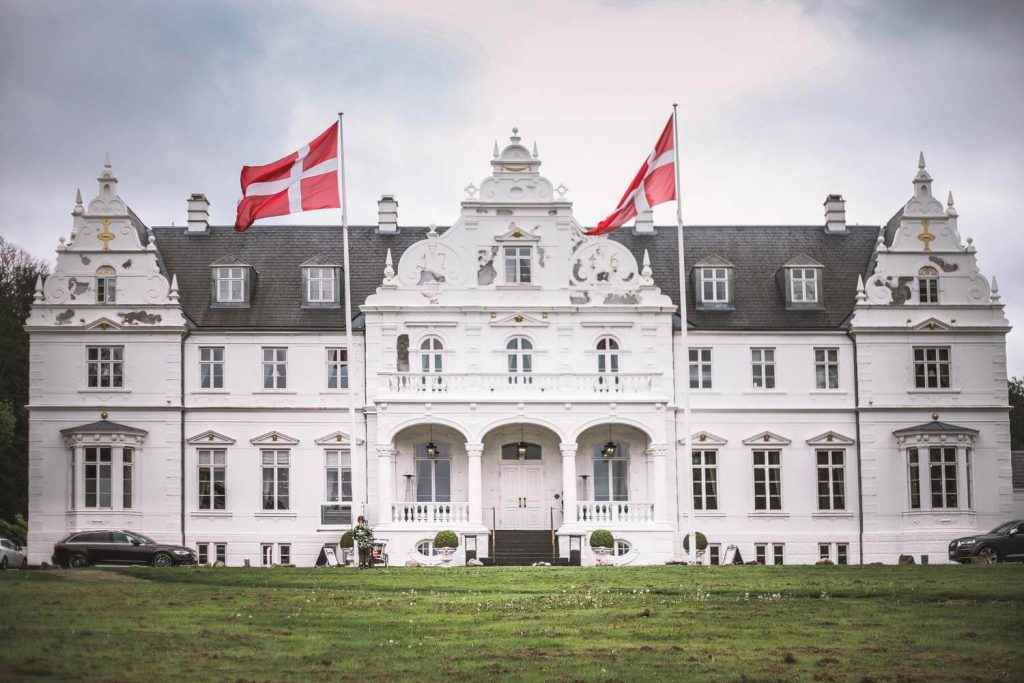 8. Gammel Holtegaard
This baroque mansion might not end up on your list of the most important castles to see, but this is exactly why it is so charming. We ran into it completely accidentally but it was an unexpected find that instantly became one of my favorites.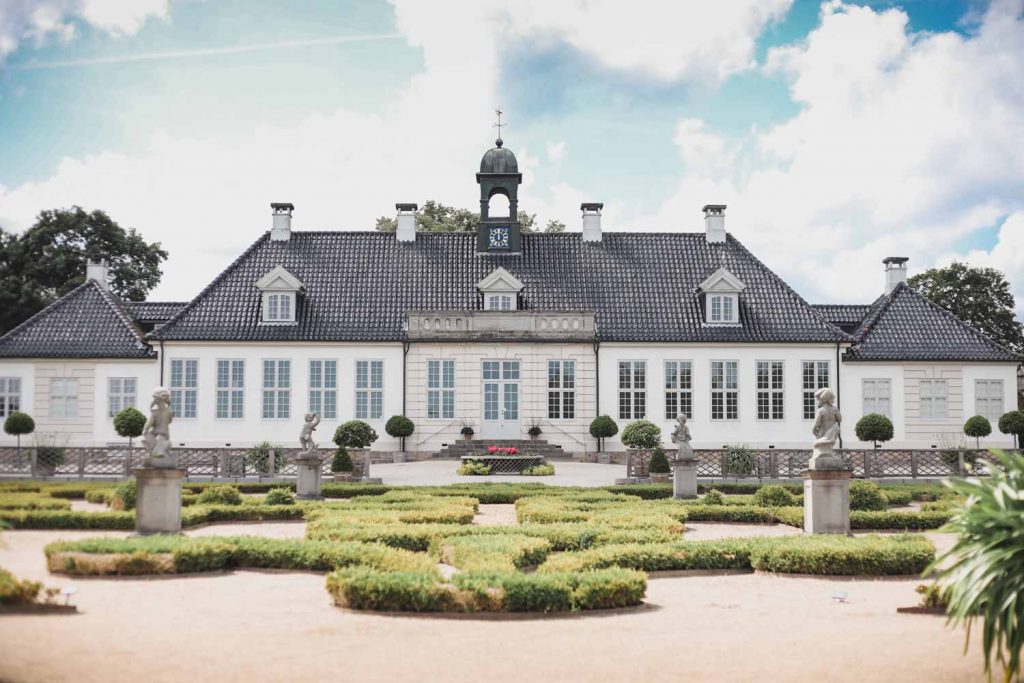 Gammel Holtegaard is used today as a venue for exhibitions. However, it doesn't get too busy on an average day, which in my mind makes it a great place for visiting, as you can freely explore without being interrupted. The area's original baroque gardens from 1757 have recently been reconstructed and are a great place to relax and enjoy nature.
9. Fredensborg Castle
Fredensborg castle is among one of the most important royal castles in Denmark because Her Majesty spends a lot of her time during the year residing here. More so, the castle often hosts important events for the royal family, such as anniversaries, celebrations, visits, etc.
Like many other castles of Denmark, Fredensborg is built in French Baroque style with huge gardens that are open to the public all year round. The access to the interiors of the Palace and the Private Gardens, however, is only open in summer from 1 July to 4th of August between 12:30 and 16:00.
Admission ticket: 90DKK per adult
10. Kronborg Castle
Concluding this list of danish castles is Kronborg, situated on the far north end of Sjælland, but still close enough to visit on a day trip from Copenhagen. Made known by Shakespear's play about Hamlet.
Popularized by William Shakespeare in his play Hamlet, this Renaissance castle became iconic and even put itself into the UNESCO World Heritage sights list. Yes, according to Shakespeare, the story of Hamlet took place exactly in this castle. This is why so many visitors from all over the world come to see it.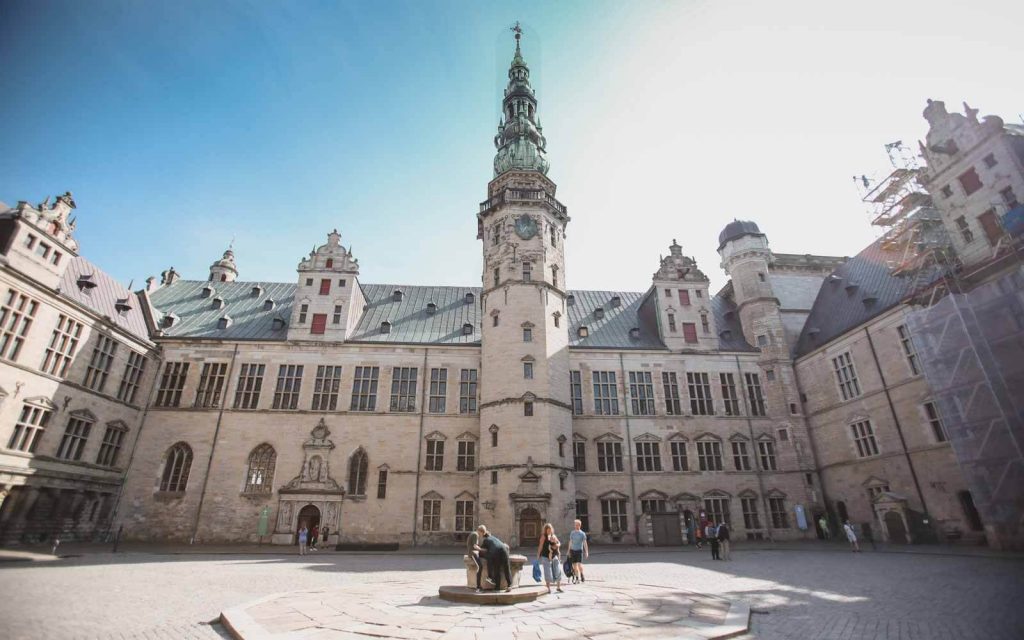 The castle is situated on the northeastern tip of the Zealand island, separated from Sweden only by 4 km sound. Because of this strategic location guarding the narrowest entrance into the Øresund bay, the castle was also meant as a stronghold fort used for defense purposes. Visiting the castle, you can go up the canon tower, which opens up fantastic 360-degree views over the landscape (and the dangerous enemies, of course).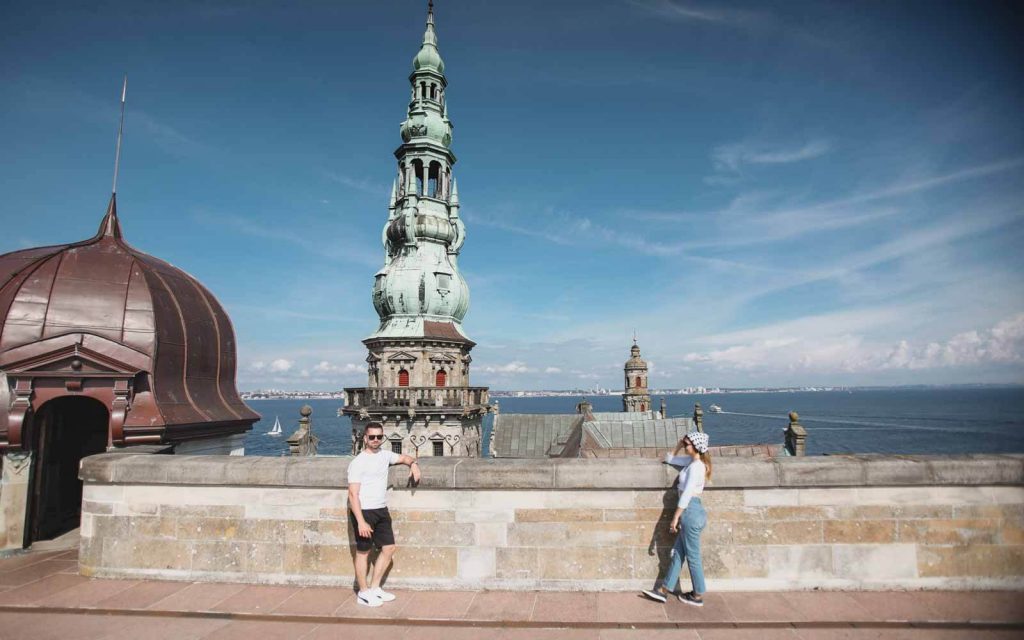 Kronborg castle holds interesting parts to it, which you can view as a visitor. For example, the King's apartments, kitchen, tapestries, the chapel, and the famous ballroom, which was once the biggest one in Northern Europe.
Admission ticket: 95 DKK in the offseason and 145DKK in the summertime from June to September
Free admission with Copenhagen Card
Like It? Pin It!