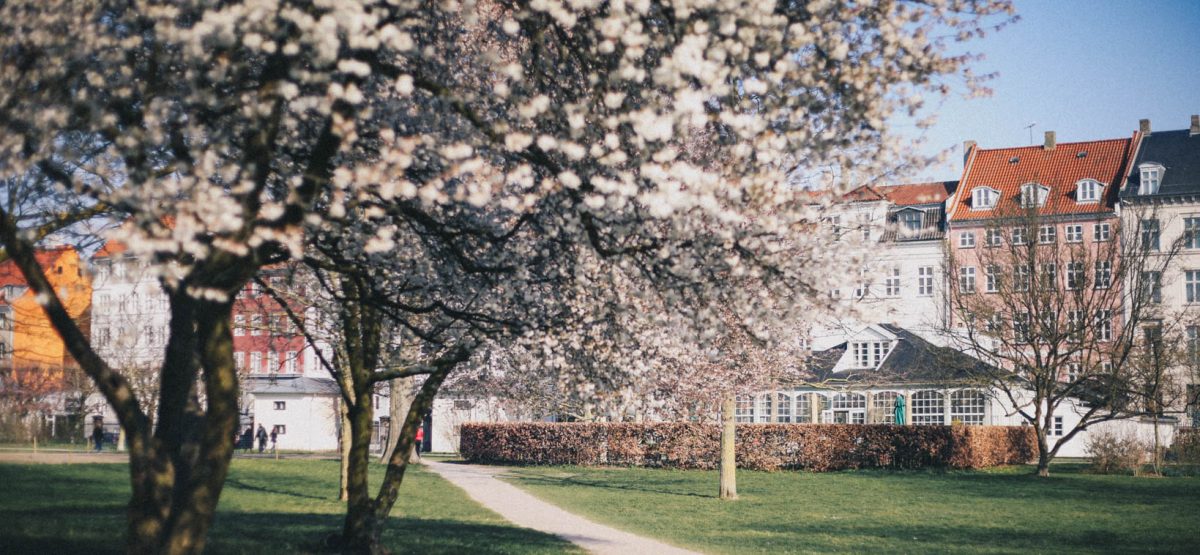 This post may contain affiliate links. I receive a small commission at no cost to you when you make a purchase using my link.
Copenhagen is constantly ranked among the cities with the highest comfort of living. After the success of the book The Little Book of Hygge: The Danish Way to Live Well Denmark attracted even more curious minds wanting to find out what is so special about the happiest nation in the world.
So, if you are wondering when to visit the Danish capital, the best time to visit Copenhagen is from June to August when the temperature reaches its peak but still ranges between comfortable 18-25C degrees. It is still recommended to bring along a light jacket since the winds are strong throughout the year.
Late spring and early autumn are also nice times to visit in order to avoid crowds and get to some of those popular events that will make your experience of Copenhagen even more fun.
Have you booked your flight to Copenhagen yet?
Check out the prices right now!
Best times to visit Copenhagen
Last two weeks of April for cherry blossoms
The cherry blossoms in Copenhagen will be in bloom and drive you insanely in love with the city. There are so many places where you can enjoy this wonderful time of the year. The most popular is the alley in a big cemetery park in Bispebjerg. Every day, hundreds of photographers, influencers and people go there to look at cherry blossoms that just fill the entire alley. If you want to avoid the crowd, try to go as early in the morning as possible.
Last week of May for an infamous Street Party
Last days of May or the first days of June are usually marked by a popular street party "Distortion". Some people hate it with their guts, some people cannot live without it, but no one is indifferent to this event, which brings young people out on the streets of the most hip neighborhoods of Nørrebro and Vesterbro.
It is free to attend the street parties, well, because there is no entrance! You might also purchase a festival ticket for afterparty club events or for the weekend event on Refshaleøen island.
Grab a six pack of beer and off you go to follow the sound of music and crowds of Danes who are here to show you how to party like a viking.
First week of July for Jazz festival
If you love music, you need to visit Copenhagen during the first week of July when relaxed jazz festival is filling the half-empty streets. During this time, many Danes take vacation and escape the city to visit something new. The chilled atmosphere is taking over when small music performances are scattered all over the city in bars, on the streets and other venues.
You can download an app to keep track of the events, but you'll surely find something soothing if you go into the city at this time of the year.
July-August for the best weather
Summertime is the time to be in Copenhagen. Never too hot, this Nordic capital might actually be a pleasant climate for a summer vacation. Who knows, if you are lucky it might actually be warm enough to take a dip in the city canal or even in the Baltic Sea.
October for Culture Night
October might be marking the time for rainy season but culture wise it is a fun time of the year due to a Culture Night festival.
Culture night is a fantastic way to learn more about the Danish way of life. During the day and evening, the public has the possibility to access many governmental buildings, museums, public offices, etc., who open their doors to everyone. You will have an exclusive opportunity to see what happens behind the otherwise, closed doors.
Last time I participated, I went to see a mock trial in a real court to represent what Danish judicial system looks like.
Middle of December for Copenhagen Christmas markets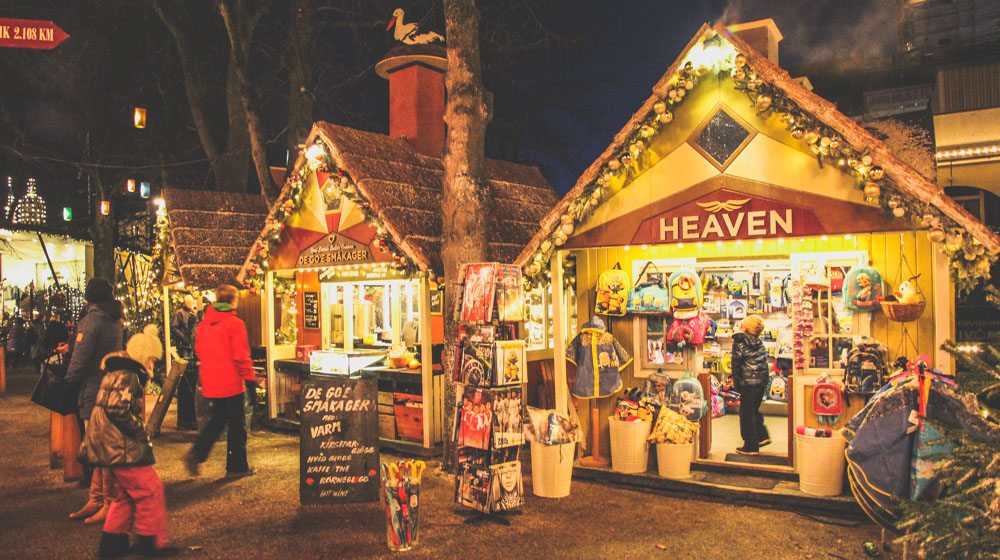 Though I myself prefer to take my holiday in winter, leaving Copenhagen in December would be a big mistake. Though it is cold and dark, the city transcends into its state of hygge with Christmas decorations, Christmas markets opening at many parts of the street and Tivoli Gardens surprising visitors with a new Christmas theme that will mesmerize visitors of any age. Visit Copenhagen in December to drink some gløgg (mulled wine) that goes well with æbleskiver (little pancake balls).
Like It? Pin It!