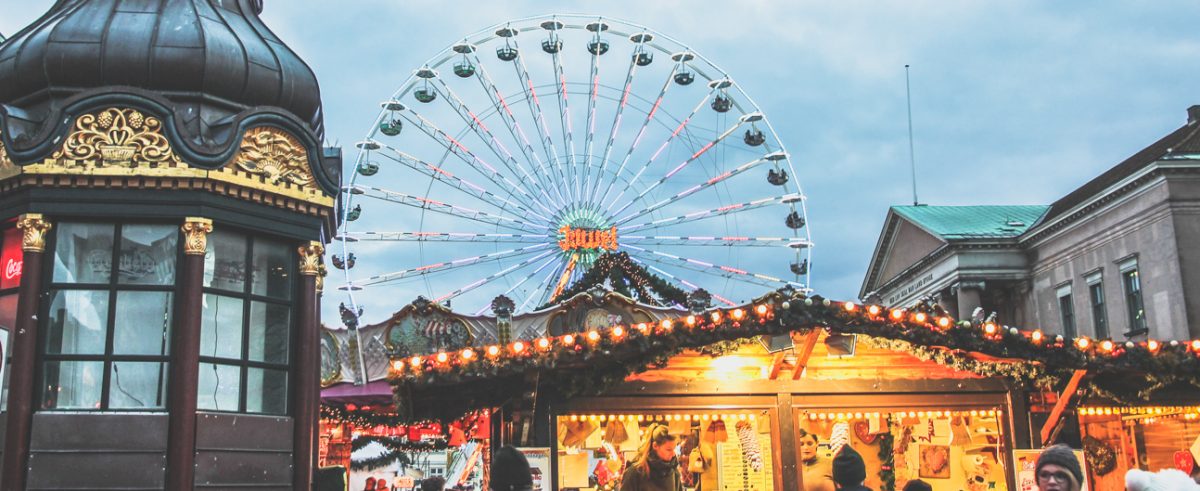 This post may contain affiliate links. I receive a small commission at no cost to you when you make a purchase using my link.
It's the festive time of the year which means that it is time to select your holiday destination. Denmark might not get much snow but it doesn't mean that Christmas spirit here is low. The preparations for the most festive time of the year start in mid-November when the first Copenhagen Christmas markets start to open.
The concept of Christmas markets in Copenhagen seems rather new compared to other European Christmas markets but it is growing each year as more and more areas are occupied by cozy bright tree houses selling goods and snacks. There are a few spots in the city where you can enjoy the Copenhagen Christmas market.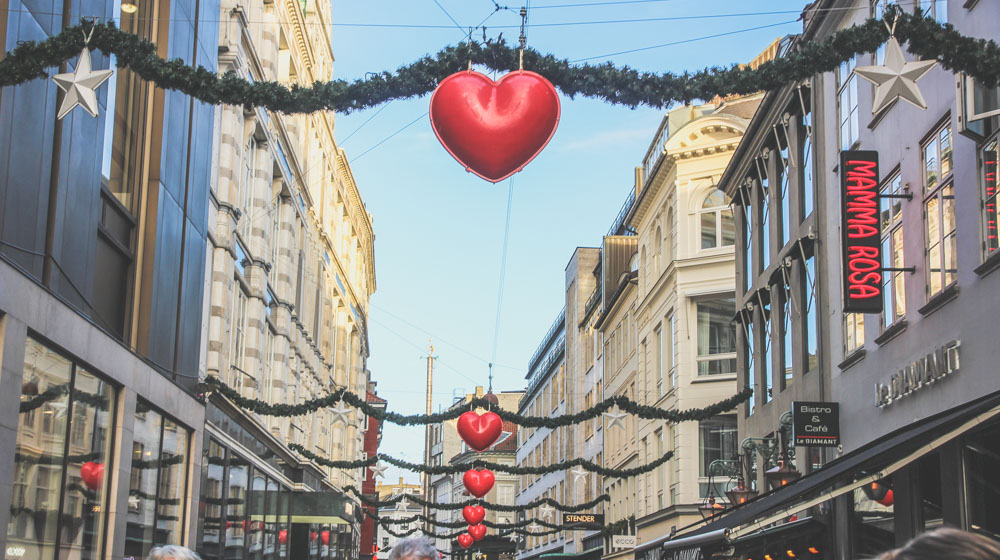 Make no mistake, Danes take their 'Jul' seriously. Every week of December is filled with Christmas lunches 'Julefrokost': a gathering of friends, relatives or colleagues to reconnect, greet each other with upcoming holidays and enjoy some good traditional Danish food.
At the same time, the Danish traditional luxury porcelain brand is releasing a new signature plate each year since 1908. The ornaments on the plates are hand-cut by talented artists and the plates are made according to the best craftsmanship traditions running for over a century. That's why many Danes and visitors alike are embarking on a hunt for new Royal Copenhagen Christmas plates, as they serve as an amazing holiday gift.
Copenhagen Christmas Markets
There are a few Christmas markets in Copenhagen so you have the ability to find one in your area. Below you can find the map of nearly all Copenhagen Christmas markets.
1. Højbro Plads Christmas market
The busiest street in the city, Strøget, is the host to probably one of the most central, busiest  and simply the best Christmas markets in Copenhagen. Højbro Plads Christmas market is situated right in the heart of the city, so it attracts a lot of visitors. Here you can easily find a cozy spot to drink some warm gløgg (muled wine) with your friends and feel what Danish hygge is all about.
Open between: 16 November to 23 December
2. Nyhavn Christmas market
Nyhavn harbor is probably one of the first areas to get Christmas decorations set up. The coziest restaurants and entertainment in this street will put you right in the Christmas mood. Christmas or not, Nyhavn always gathers visitors, but decorations make it so much nicer.
Open between: 9 November – 23 December
3. Kongens Nytorv Christmas market
Situated right next to the Kg. Nytorv metro station, it is one of the most accessible Copenhagen Christmas markets. It might get busy because a lot of people use it as a pathway to and from the station.
Open between: 16 November – 22 December
4. Tivoli gardens Christmas market
If you are looking for even brighter and more charming Christmas market, you should visit Tivoli Copenhagen. With its set of Christmas decorations, beautiful gardens, and warm lights, you'll be taken to a true fairy-tale. The selection of market stalls and shops is vast. You can find gløgg stalls for any taste and any price (from 35DKK). They go perfectly with traditional Danish Christmas dish – æbleskiver, ball-shaped pancakes.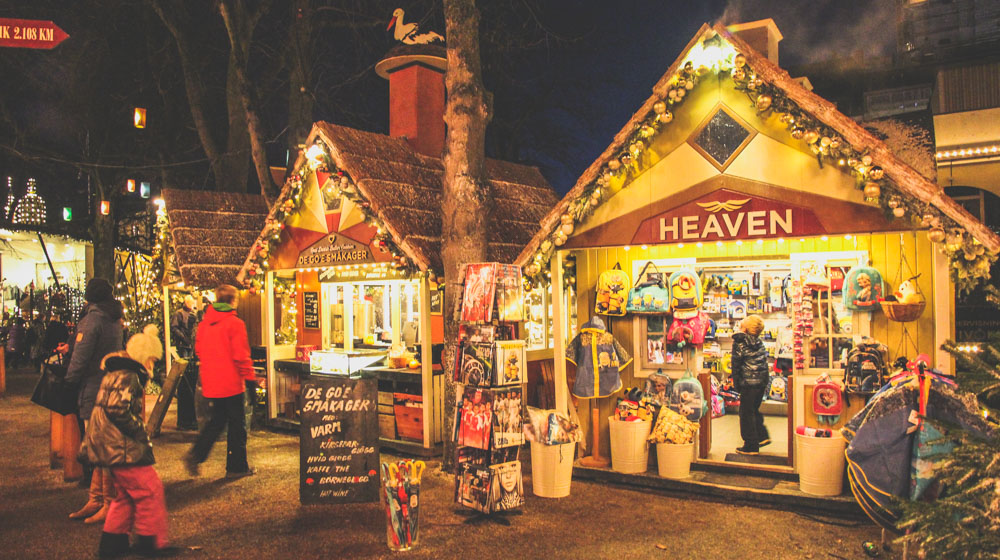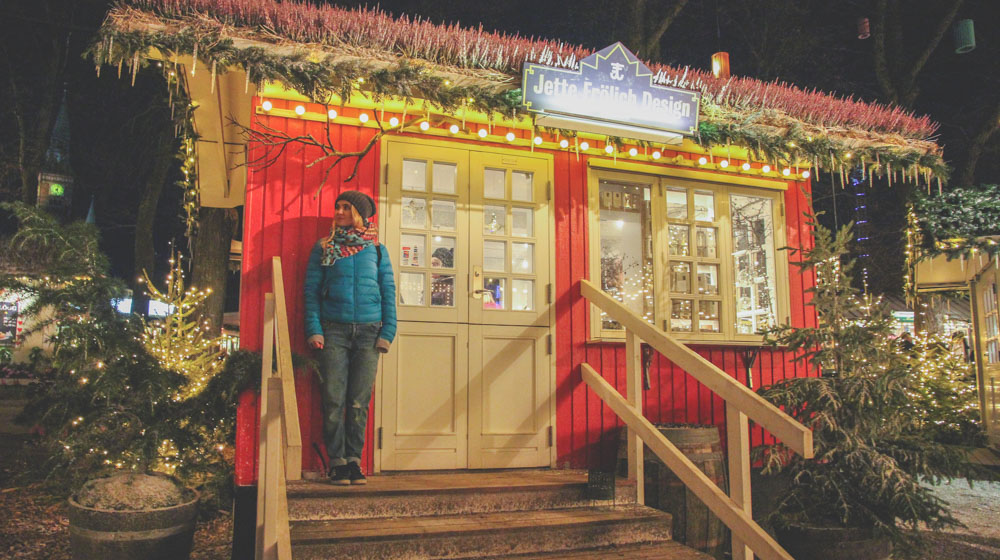 In addition to cozying up drinking gløgg, you get the chance to take the night rides and look over the shining evening city of Copenhagen, …or, alternatively, get lost in numerous Christmas trees.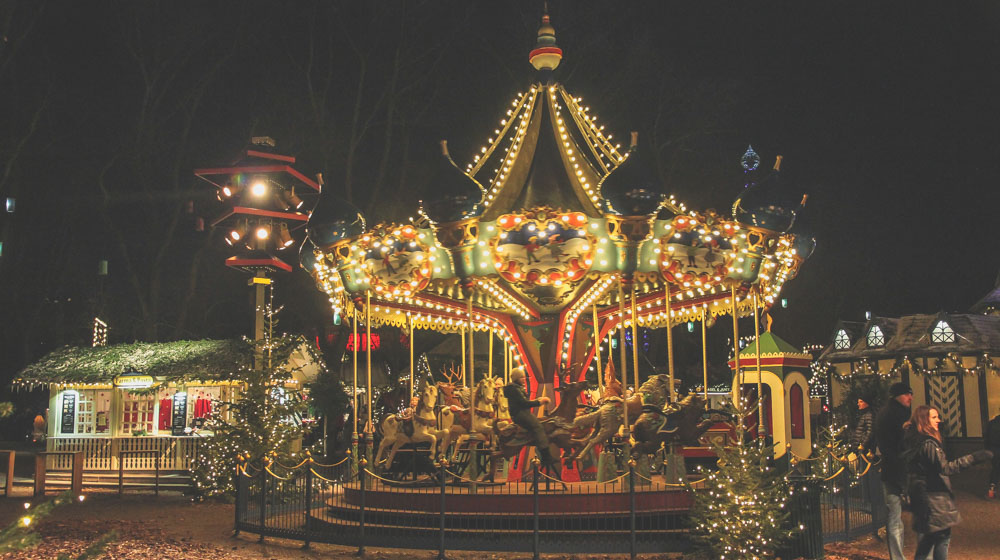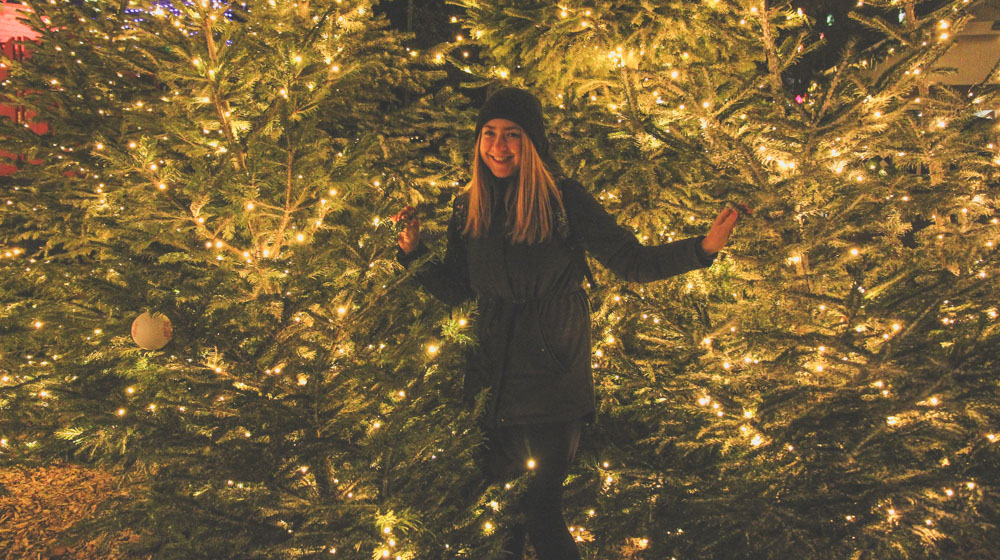 Open between: 17 November – 31 December
Entrance fee: 110DKK
5. Christiania Christmas market
You cannot go to Christiania and expect something ordinary or classy, for that matter. It is just not the signature style of this community. Here, you'll find a vibrant Christmas market unlike any other in the city, offering handmaid craft from people who live in the neighborhood.
Open between: 8 – 20 December
6. Hans Christian Andersen Christmas market
Another Christmas market that is easy to access since it is just a few meters apart from the Højbro Plads market. Here, the vibe is different though. The giant Ferris wheel swinging in the Nytorv square screams "come here" and people do. You can take a ride for about 60 DKK.  But the signature of this market is that all Christmas stalls are named after H.C Anderson's fairy tales.
Open between: 16 November – 23 December
7. Meatpacking district Christmas market
Kødbyen's market is rather short, lasting for just a few days, probably because it is only picking up speed. Who's to say that it won't grow into a huge one in a few years? Don't miss the opportunity to visit a market in one of the hippest areas of the city.
Open between: 9-10 December
What can you buy on Copenhagen Christmas Markets?
The selection of goods in these markets is not crazy enormous, but they are unique and interesting.
1. Candy
That's a gift perfect for anyone, isn't it? The most interesting thing I found in the market is chocolate disguised as a set of rustic tools. Quite fun.
2. Fur
The cozy part of the market has a nice selection of genuine lamb wool and fur brought all the way from Greenland to keep you warm during winter.
3. Decorations

Christmas market is a perfect place to get yourself or your beloved ones the set of Christmas decorations, elegantly made by local artists.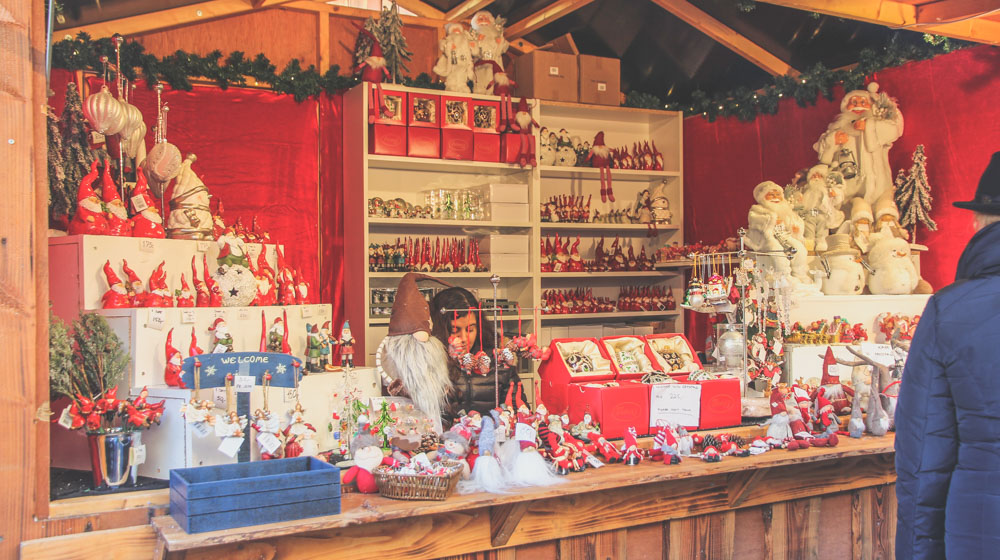 4. Food

Of course, never miss a chance to get some high-quality Italian food at any market!
5. Gløgg

Mulled wine is one of the most important specialties of any Christmas market. Here, in Copenhagen, they make it especially good with the addition of spices, raisins and almonds and a couple of rum shots, if you wish.
Like It? Pin It!
---
Do you have any special plans for Christmas? Do you love Christmas markets? Let me know in comments below.