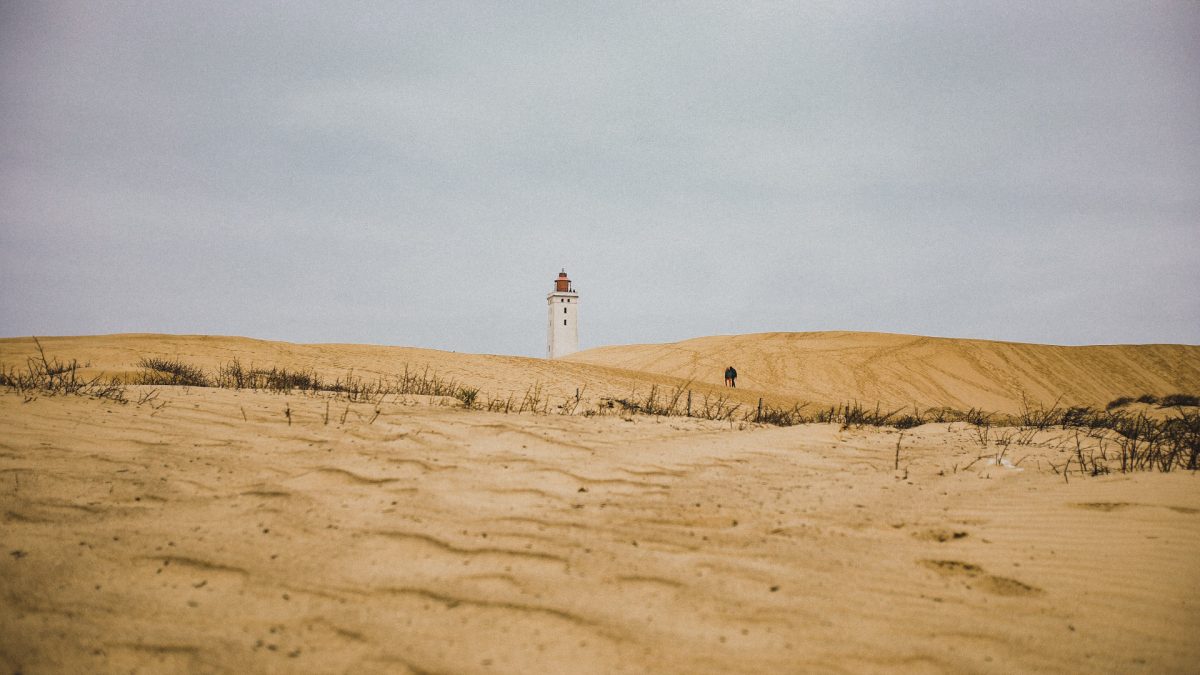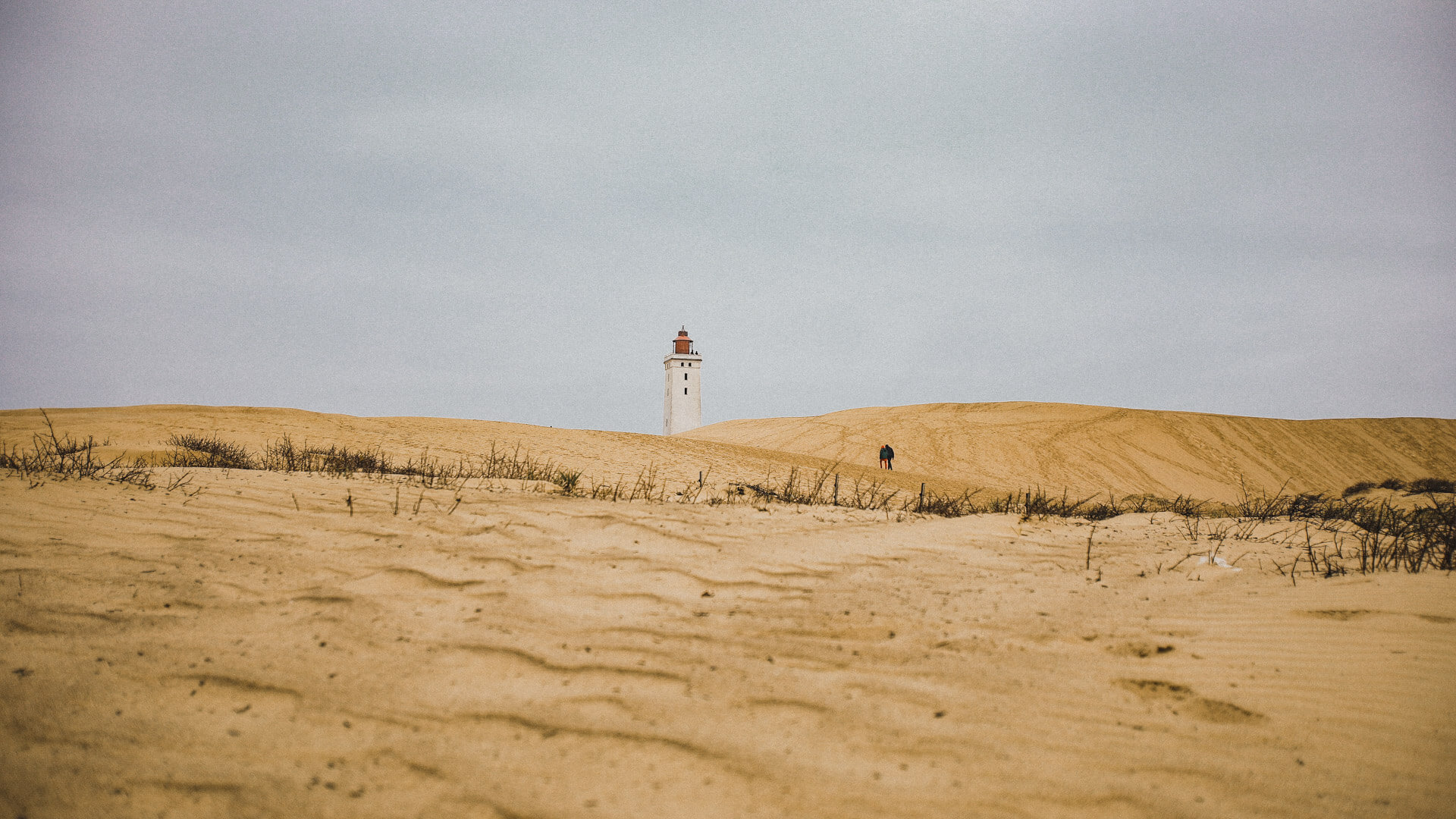 This post may contain affiliate links. I receive a small commission at no cost to you when you make a purchase using my link.
I've got a secret to tell you..drumroll…there is life outside Copenhagen. I am joking, but very few people travel beyond the capital when they visit Denmark. This is of course due to the fact that the capital is a convenient stopover for many transatlantic flights allowing you to experience at least one day in Copenhagen.
But there is a whole world beyond Copenhagen that wears a true face of Denmark, a Viking land, farmland, a yellow-faced land, and an endless coastline with all sorts of beaches, lighthouses, beautiful Danish castles, and windmills.
Here is my pick of beautiful places to visit in Denmark that you absolutely need to see right now.
1. Råbjerg Mile
Believe it or not, but the largest moving sand dune in Europe is located in Denmark! It is situated just south of Skagen and is migrating with the winds. During its long history of existence, it already claimed at least one victim – an Old Skagen Church, which was reclaimed by the sands and subsequently abandoned to forces of nature. Since then, it changed the name to a Sand-Covered church.
Råbjerg Mile is one of a few beautiful Denmark locations that you can visit on your way to Skagen.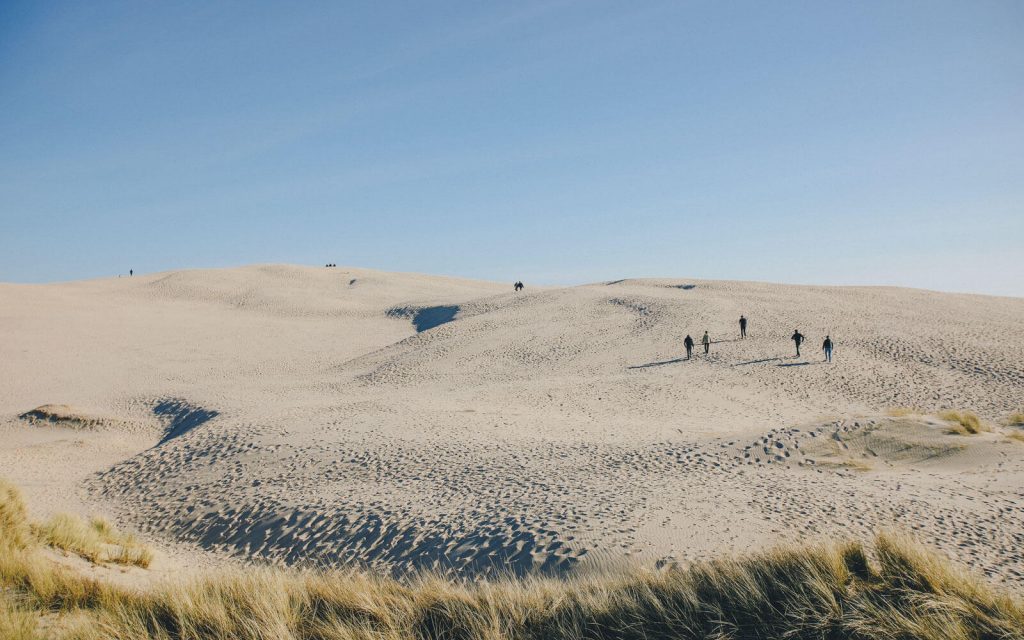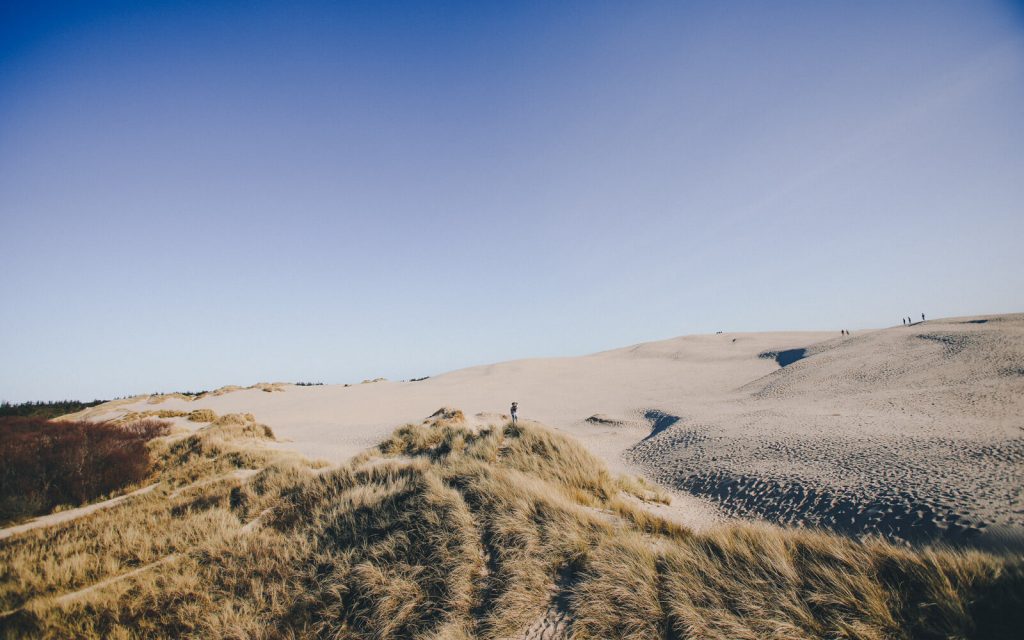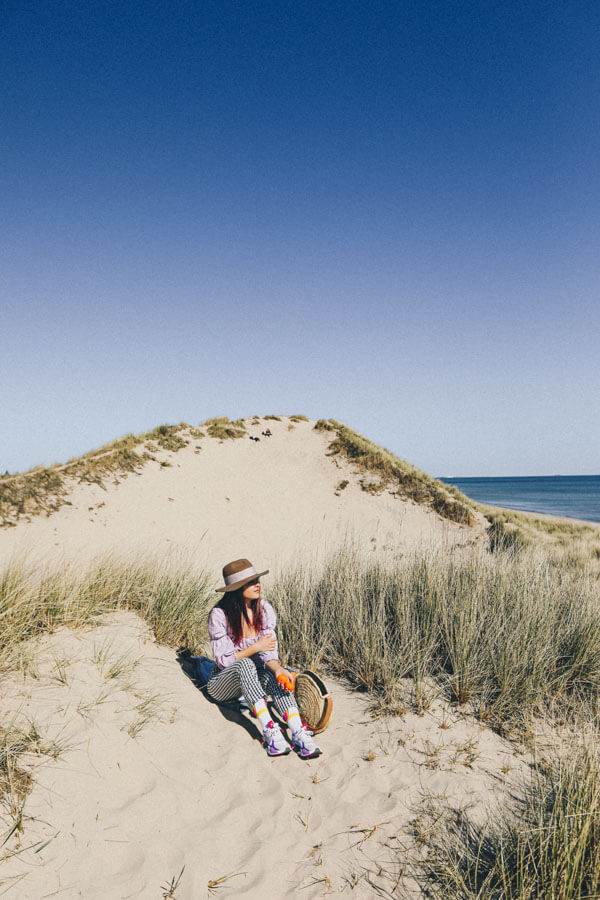 2. Løkken
Løkken used to be a fishing village turning into a small town with a population of roughly 1,5 thousand people. It boasts one of the most prominent coastlines that can often be recognized on the pictures, brochures, and websites promoting Denmark as a tourist destination.
The said coastline is also dotted by beautiful villas that will spur a sudden desire in you to move to west Jutland.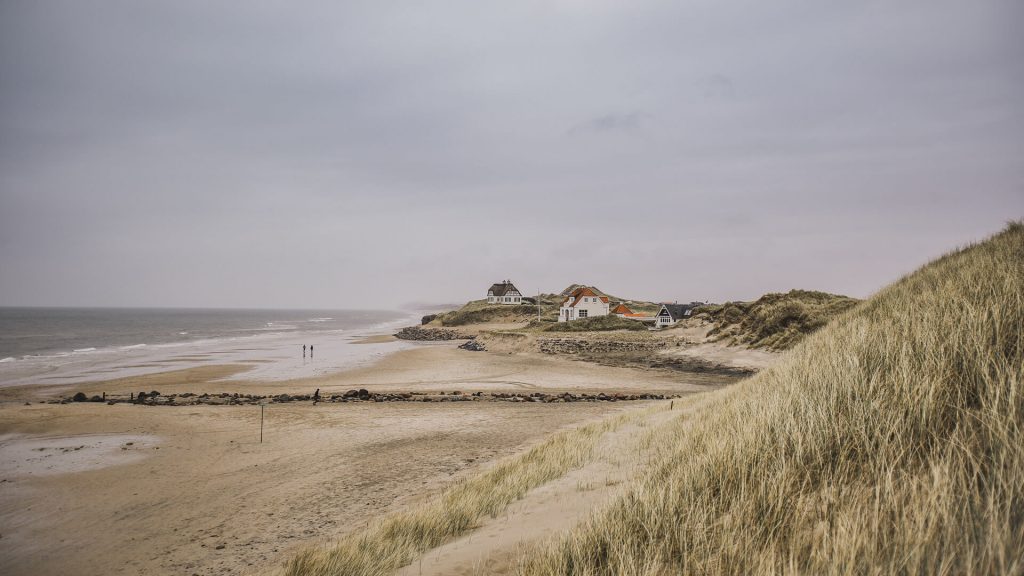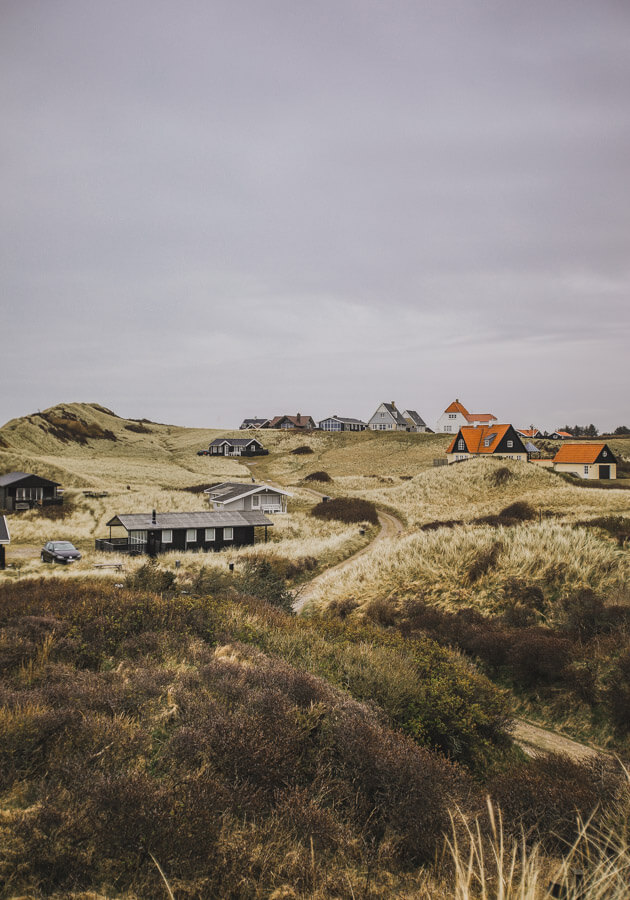 3. Dragør
Dragør might be one of my most favorite villages in Denmark. Just a bus ride away from Copenhagen, it is easy to get to and to be surprised by. Traditional yellow houses are everywhere you look with old-style straw rooftops and flowers. Dragør is a perfect embodiment of a Danish countryside, where you can also get an authentic cultural experience.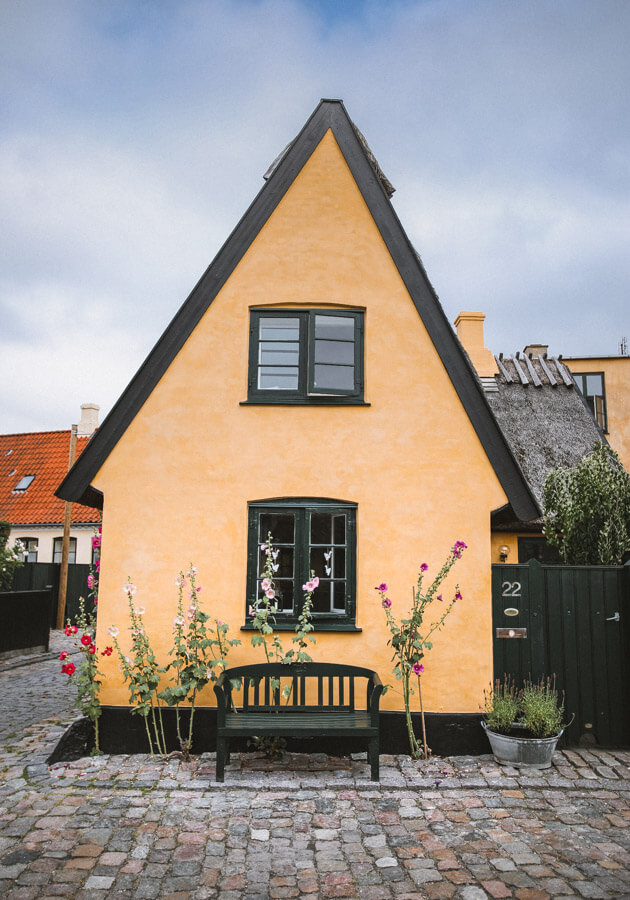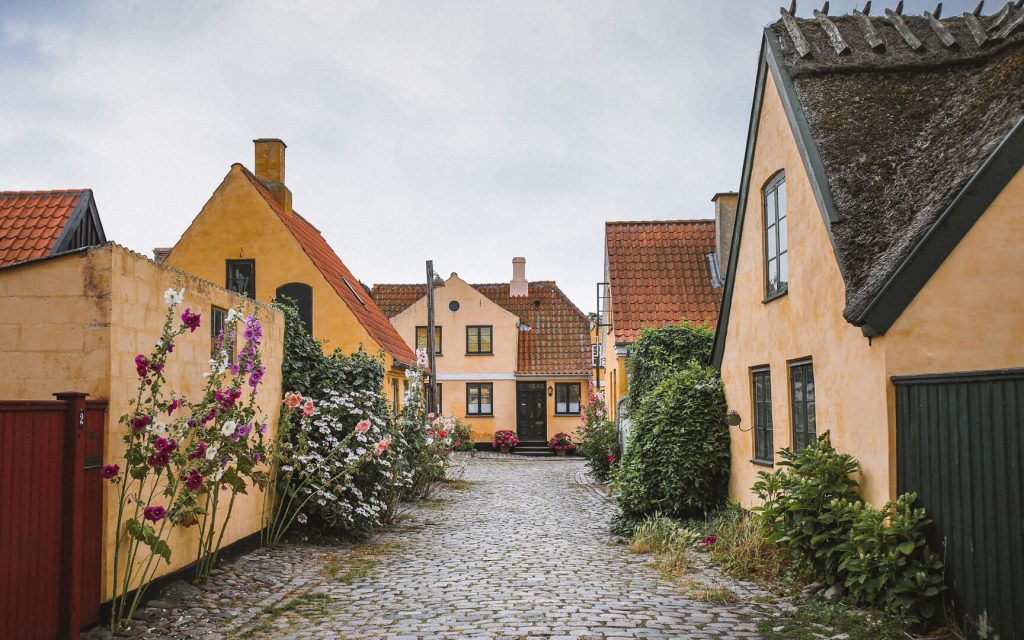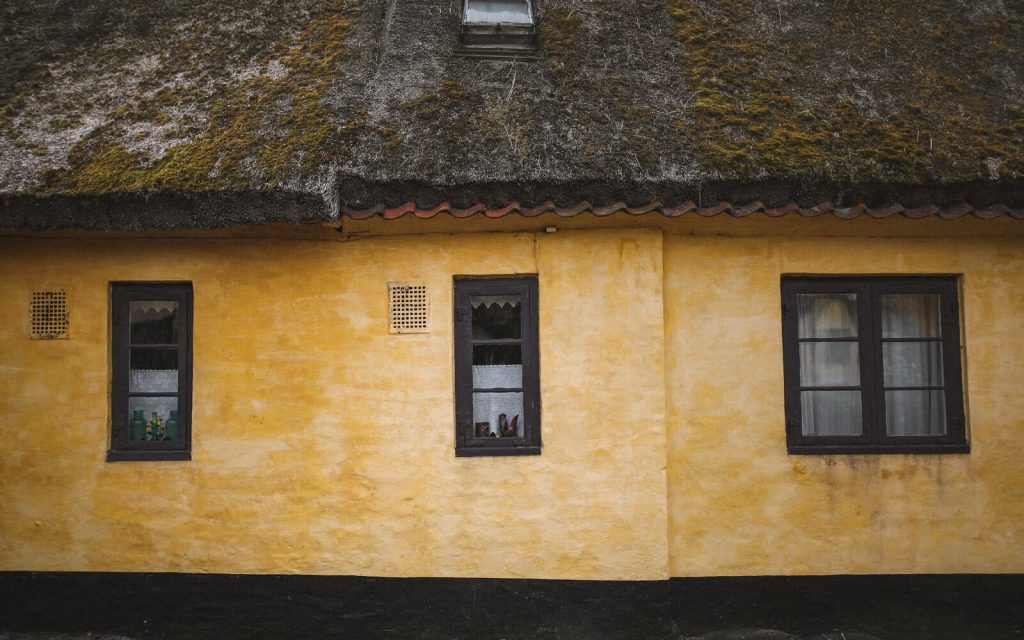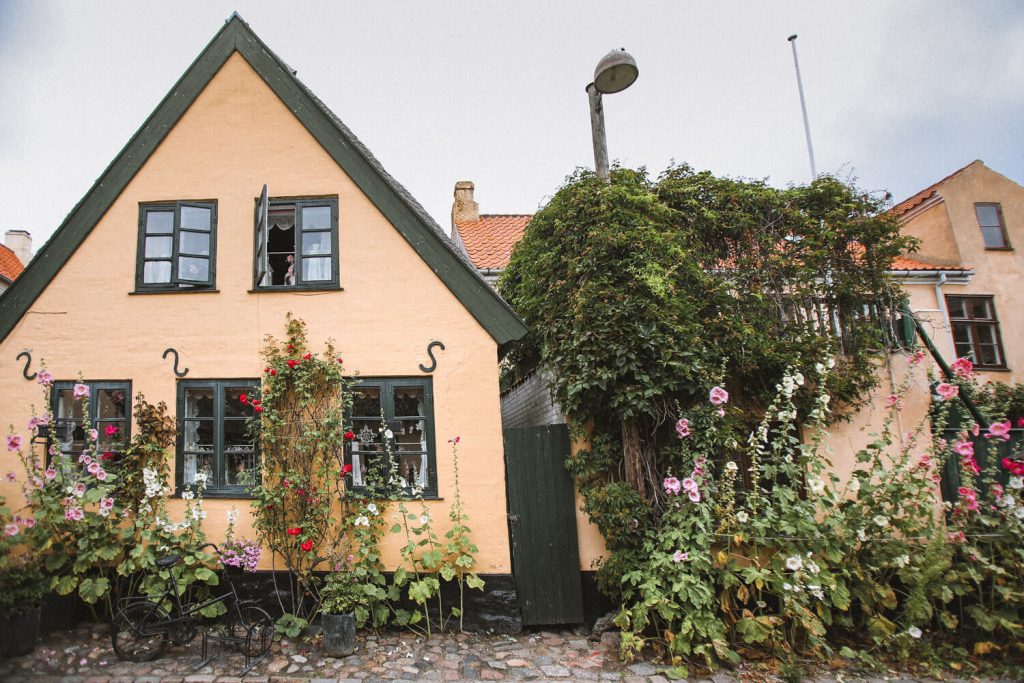 You might also enjoy reading Awesome Weekend and Daytrips from Copenhagen by Train
4. Møns Klint
Møns Klint is possibly one of the most beautiful places in Denmark (at least in my humble opinion) and a great place to spend summer in Denmark. This dramatic chalk cliff overlooking the green-blue waters of the sea is often referred to as Nordic Caribbean. The place offers a fantastic hiking trail along the Møns cliff, which can easily take up half a day.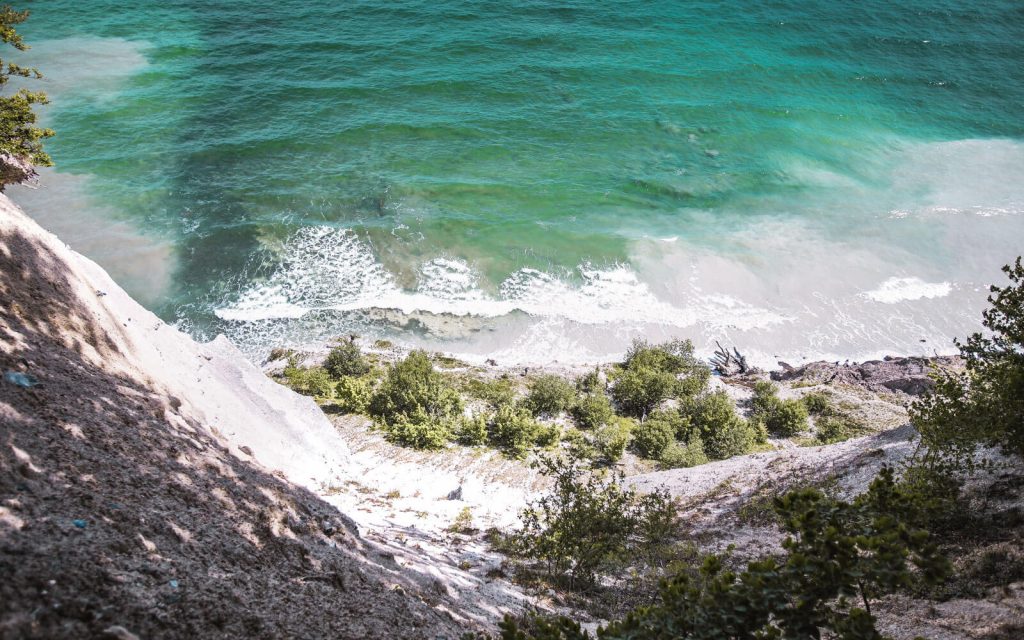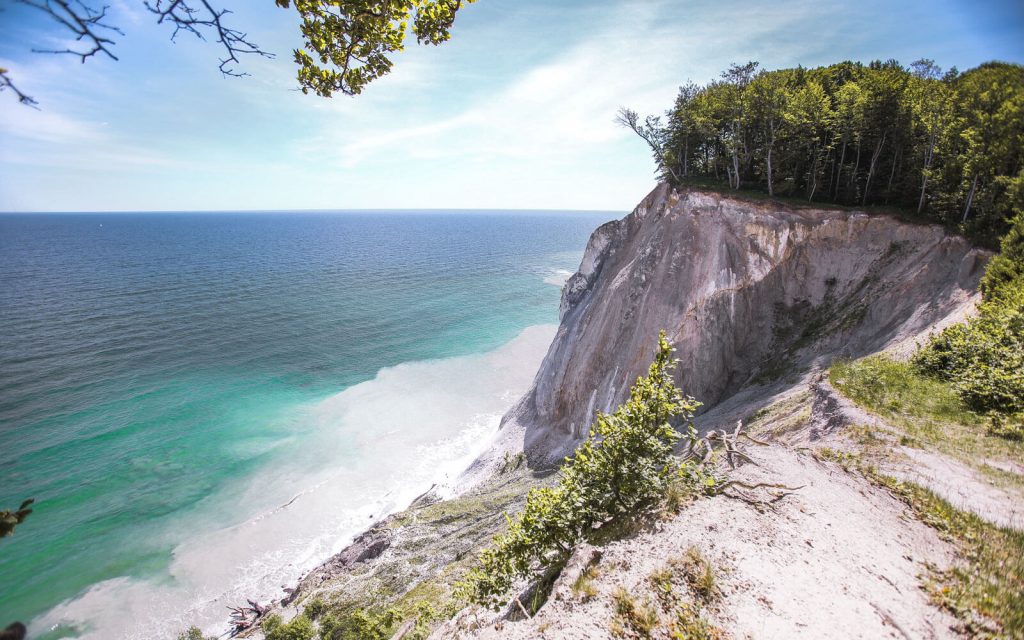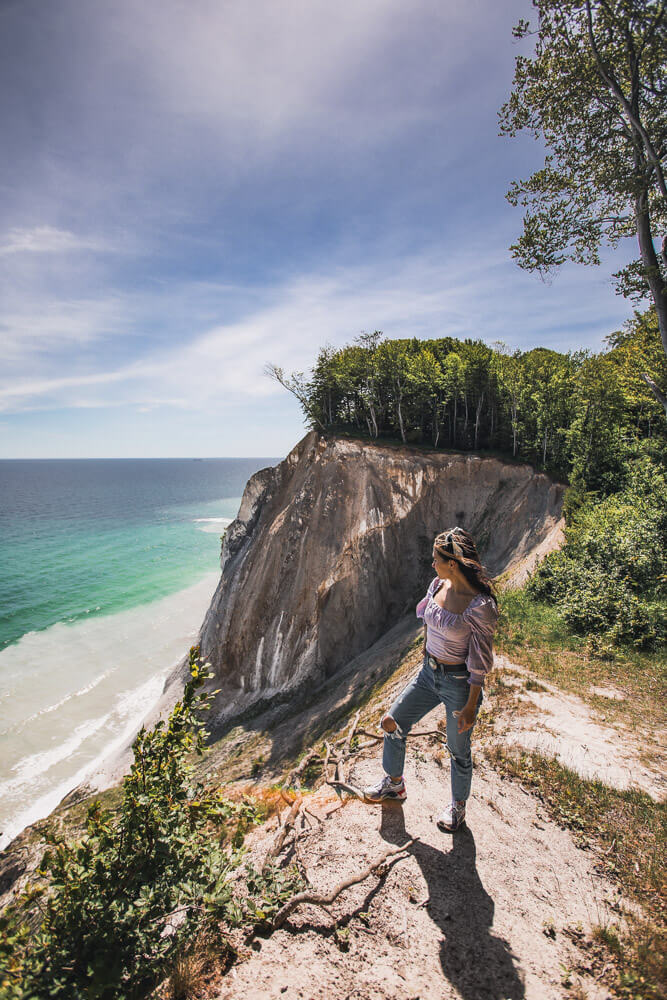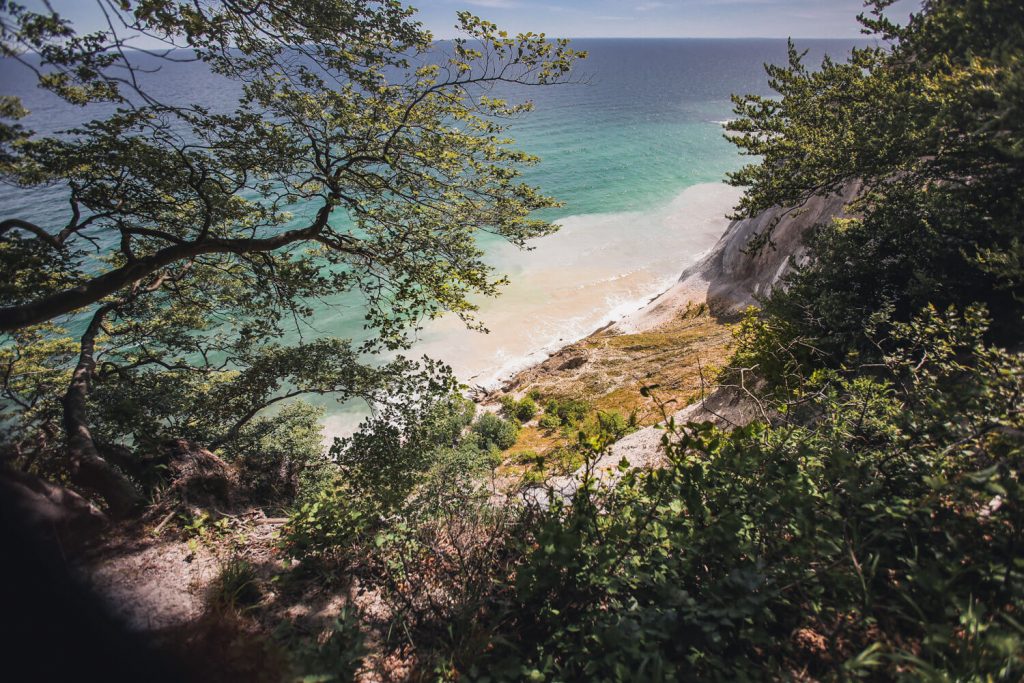 5.Karlstrup Kalkgrav
A limestone quarry south of Copenhagen is also a popular recreational area, especially on hot summer days. A six-hectare lake is one of the clearest in Zealand with crystal clear turquoise water. The area is perfect for a picnic and maybe even a swim.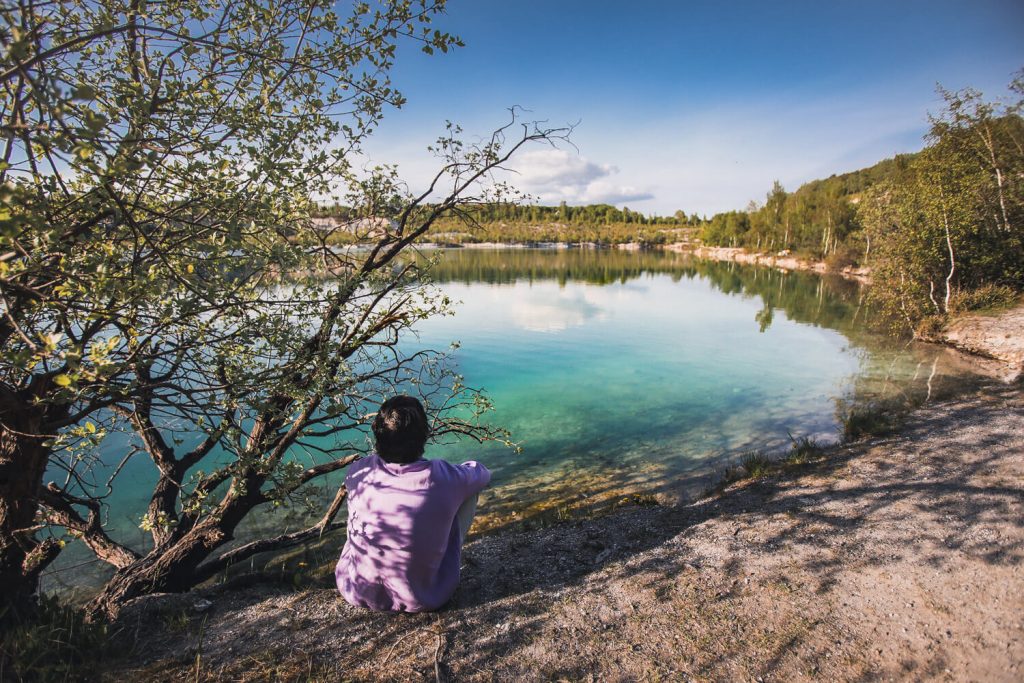 6. Rubjerg Knude Lighthouse
Located on the beautiful west coast of the Jutland peninsula, Rubjerg Knude has a great history to explore. Existing for over 120 years, this lighthouse went over some dramatic changes just recently. In 2019 the entire structure had to be moved away from the shore for the fear of falling into the sea. This only adds to the mystical charm of this beautiful Denmark location.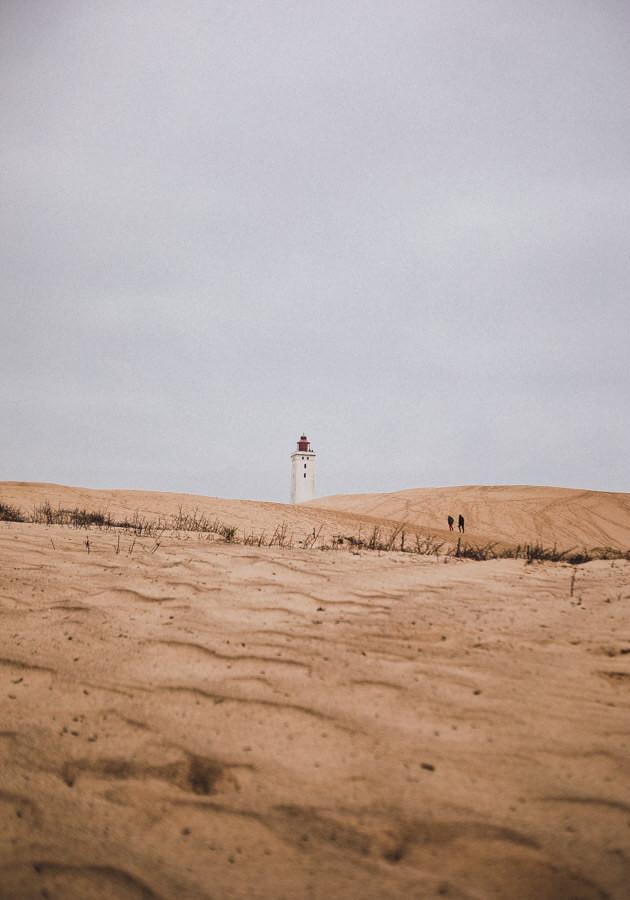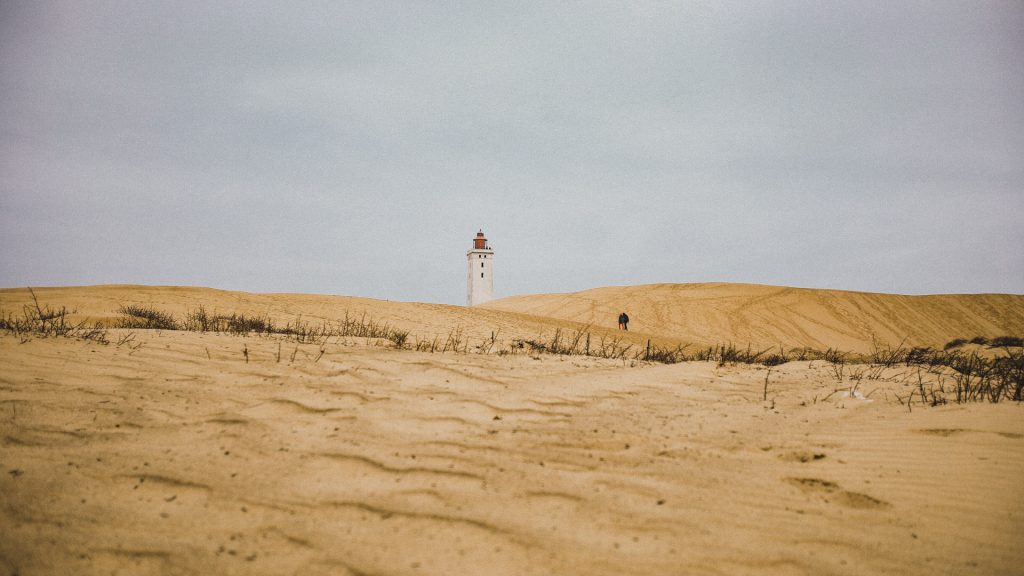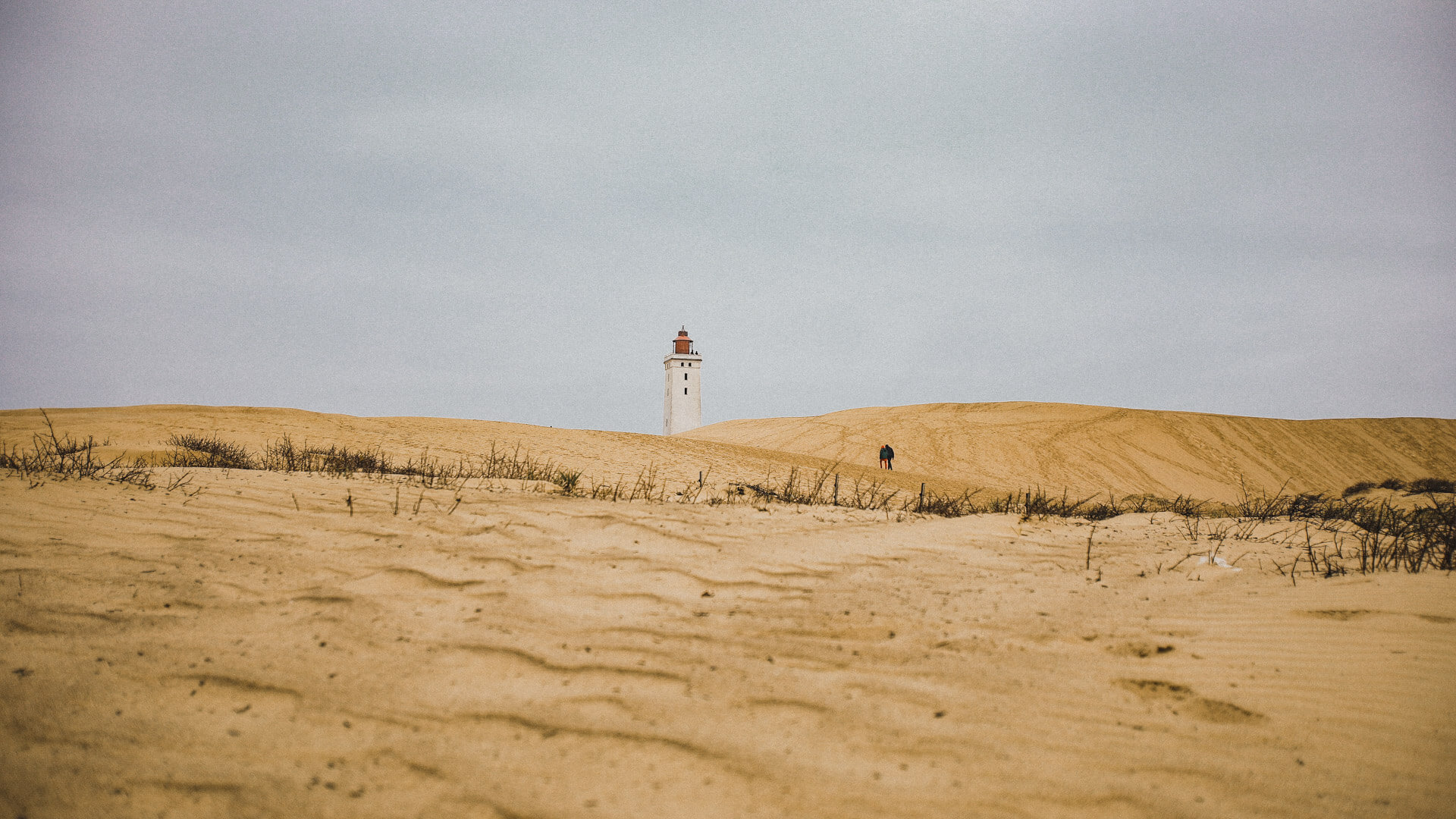 7. Eriks Hale, Ærø island
An island on the Southern tip of Denmark is a true hidden gem. Among plenty of cultural experiences that this island has to offer, one of the most prominent and picture-worthy spots is Eriks Hale beach. Placed just outside a Marstal town, this long strip of sand embodies what summer in Denmark could be like: cute little village houses, a long white sand beach, the sea, and absolute seclusion.
8. Stevns Klint
Stevns Klint is another proof that there is plenty of nature in Denmark. White chalk cliff on the shores of Zealand dramatically clashes with sea waves, not unlike Møns cliff. However, the prominent addition to Stevns sight is a Højerup Church, which has an interesting history of standing its ground. Every year the ground was washed from underneath the church until a part of it has finally collapsed in 1928. Since then the authorities invested in reinforcing the church, which became a popular tourist attraction in Denmark. You can still go inside this old tiny church and get a glimpse of dramatic views toward the sea from a small balcony.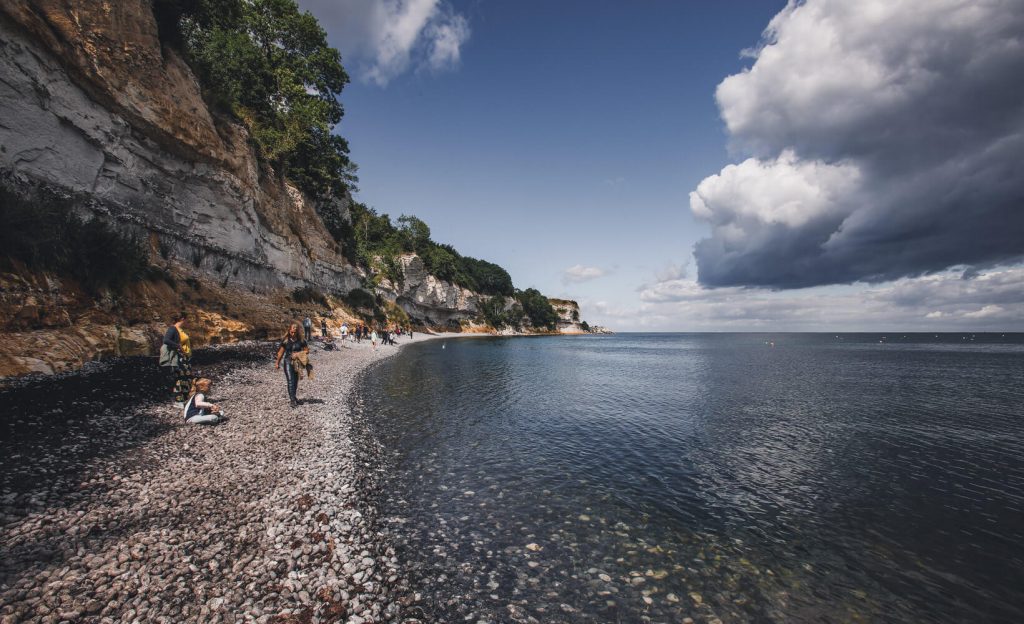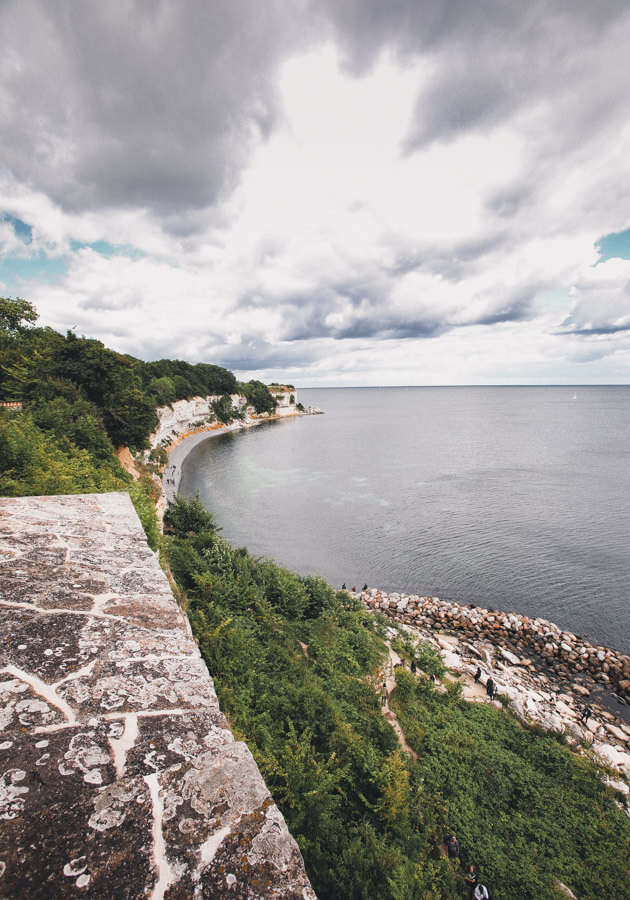 9. Hirtshals Lighthouse
This lighthouse from 1863 is one of the most prominent structures on the Danish west coast. It is an important historical landmark. Apart from a lighthouse where you can get in, the territory also has a series of bunkers and tunnels. Placed on the coast of the North sea, it opens up beautiful natural sights.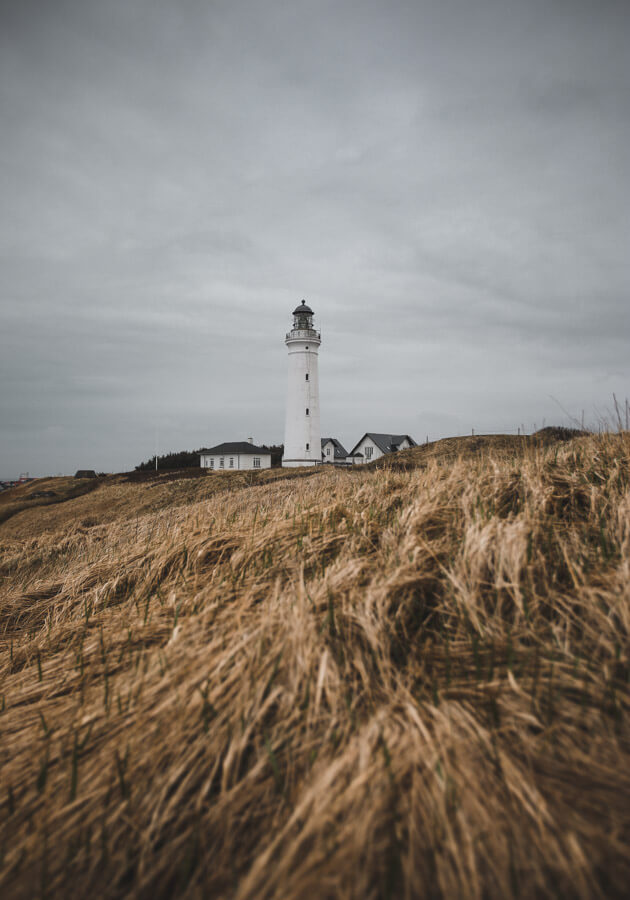 10. Faxe Kalkbrud
Faxe Kalkbrud is country's largest man-made excavation that became somewhat of a tourist attraction in Denmark. The quarry is a popular place to visit for families with children. Here, you can go on a fossil hunt, looking for the remains of animals that lived here thousands of years ago. You can then turn them over to Geomuseum Faxe, who will gladly assess your findings. Keep in mind that it is not only a Denmark sightseeing spot, but also a workplace, so it might be a bit noisy on a weekday.
So, I hope you now have some good ideas for your next weekend trip from Copenhagen.
Do you agree with my list of beautiful Denmark spots? Which one would you like to visit the most?
Like It? Pin It!