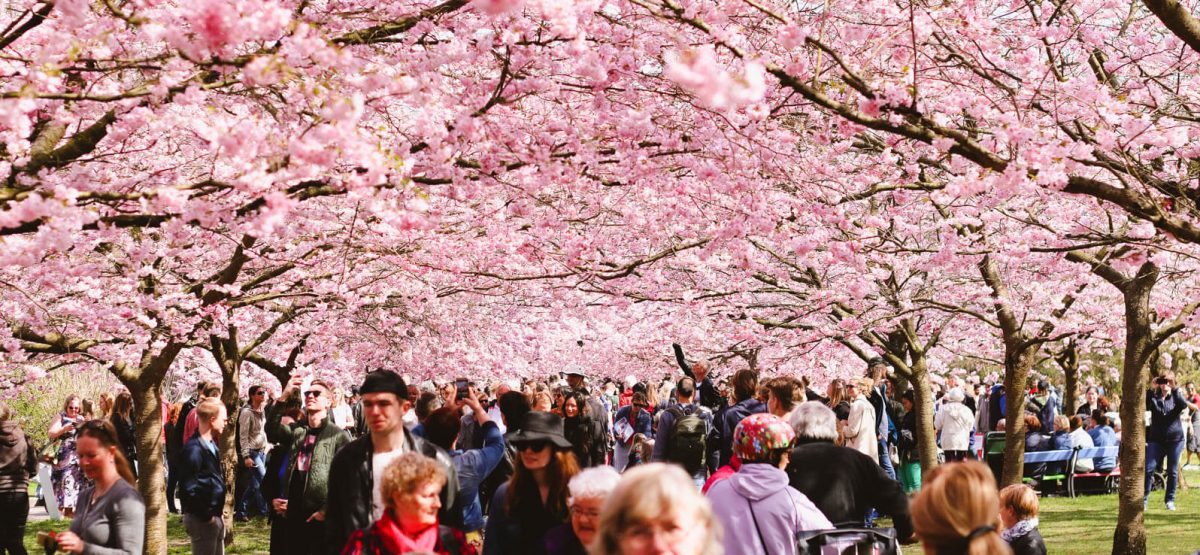 This post may contain affiliate links. I receive a small commission at no cost to you when you make a purchase using my link.
Spring seems to finally arrive in Copenhagen at the end of April! This is when the sakura festival takes place and the cherry trees start to blossom resulting in a real treasure hunt forcing people to leave their homes in search of those picture-perfect pink flowers. So, where to find the best cherry blossoms in Copenhagen? There are a few spots around the city, so you don't necessarily have to go far to find them.
1. Bispebjerg Kirkegård
The absolute cherry blossom marvel that attracts locals and tourists alike to flee here for a stroll at the cherry blossom lane. Bispebjerg Kirkegård will be absolutely packed during the sakura season, but it is so worth the trip there.
Covering a vast territory, Bispebjerg Kirkegård is not just a cherry blossom lane, but a huge park, so it is worth hanging here for a while. It is open from 7 am to 10 pm from April to September.
Be mindful, though, it is still a cemetery.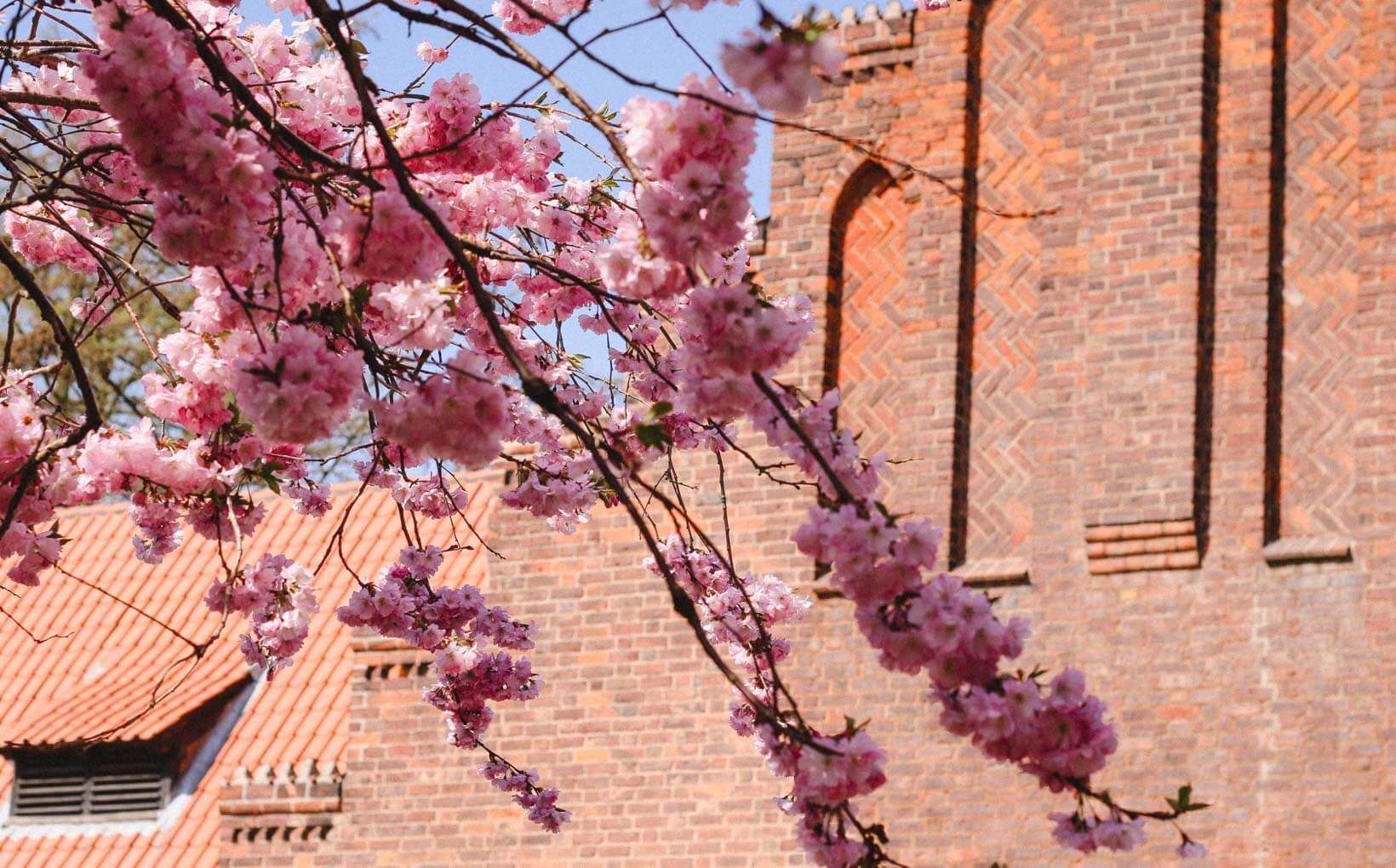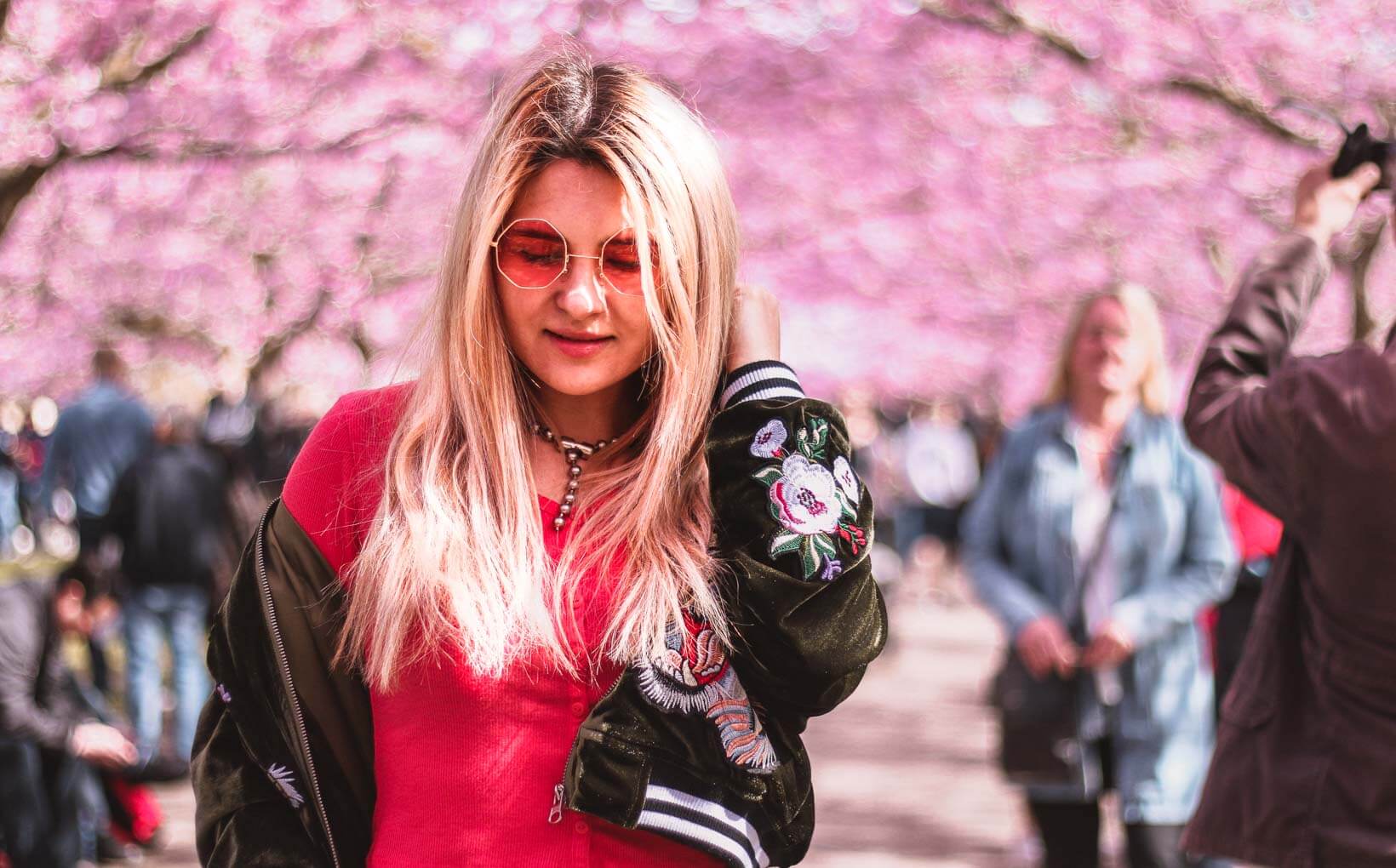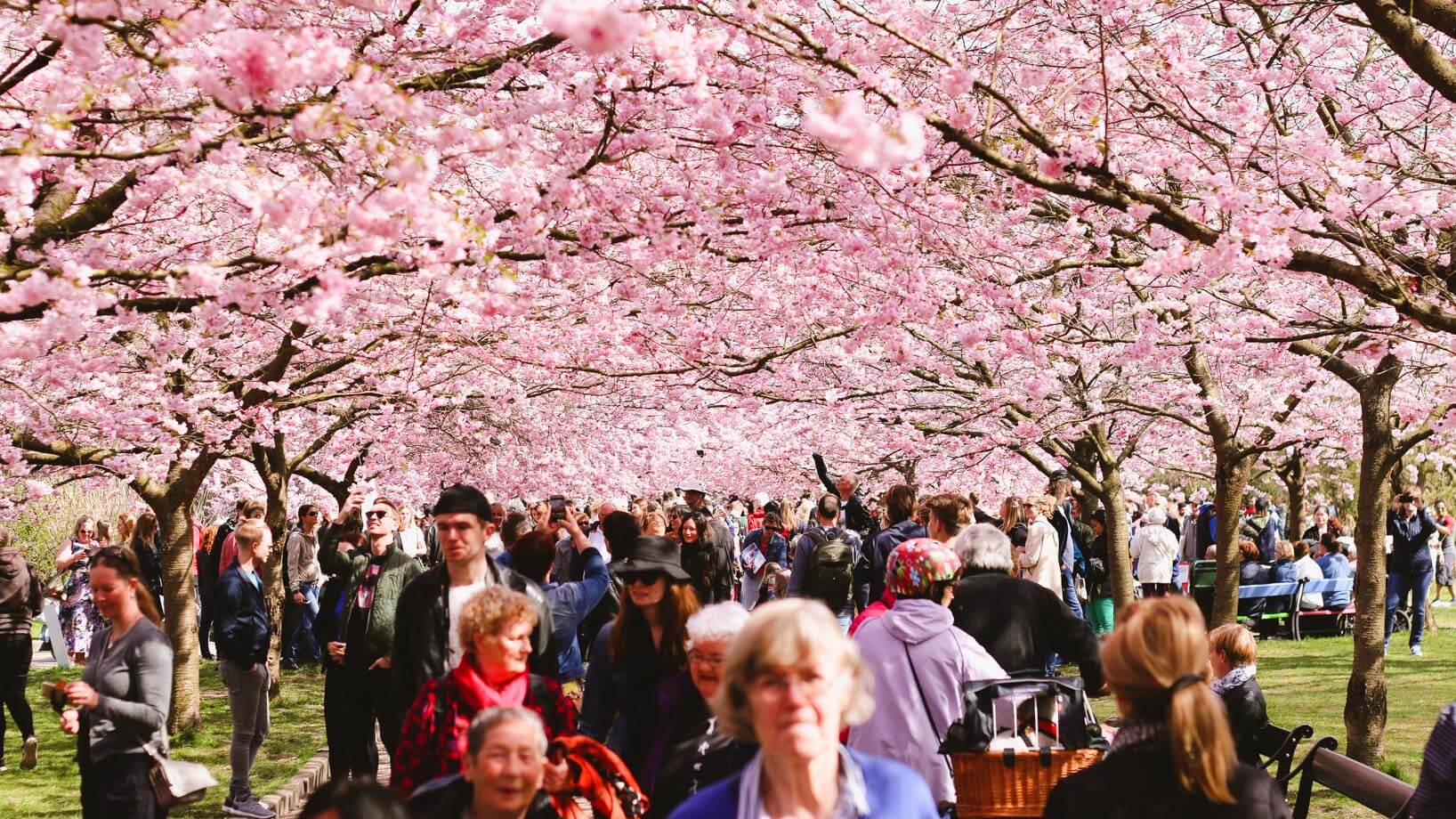 2. Langelinie, Østerbro
This is my favorite and very well-studied spot for cherry blossoms in Copenhagen since this an area where I used to work. During lunch breaks, it was typical to take a walk from the office to the Little Mermaid taking photo shots of cherry blossoms that completely change the scene of this park in April. It is a great place to stop by if you are going to the Kastellet or the Little Mermaid.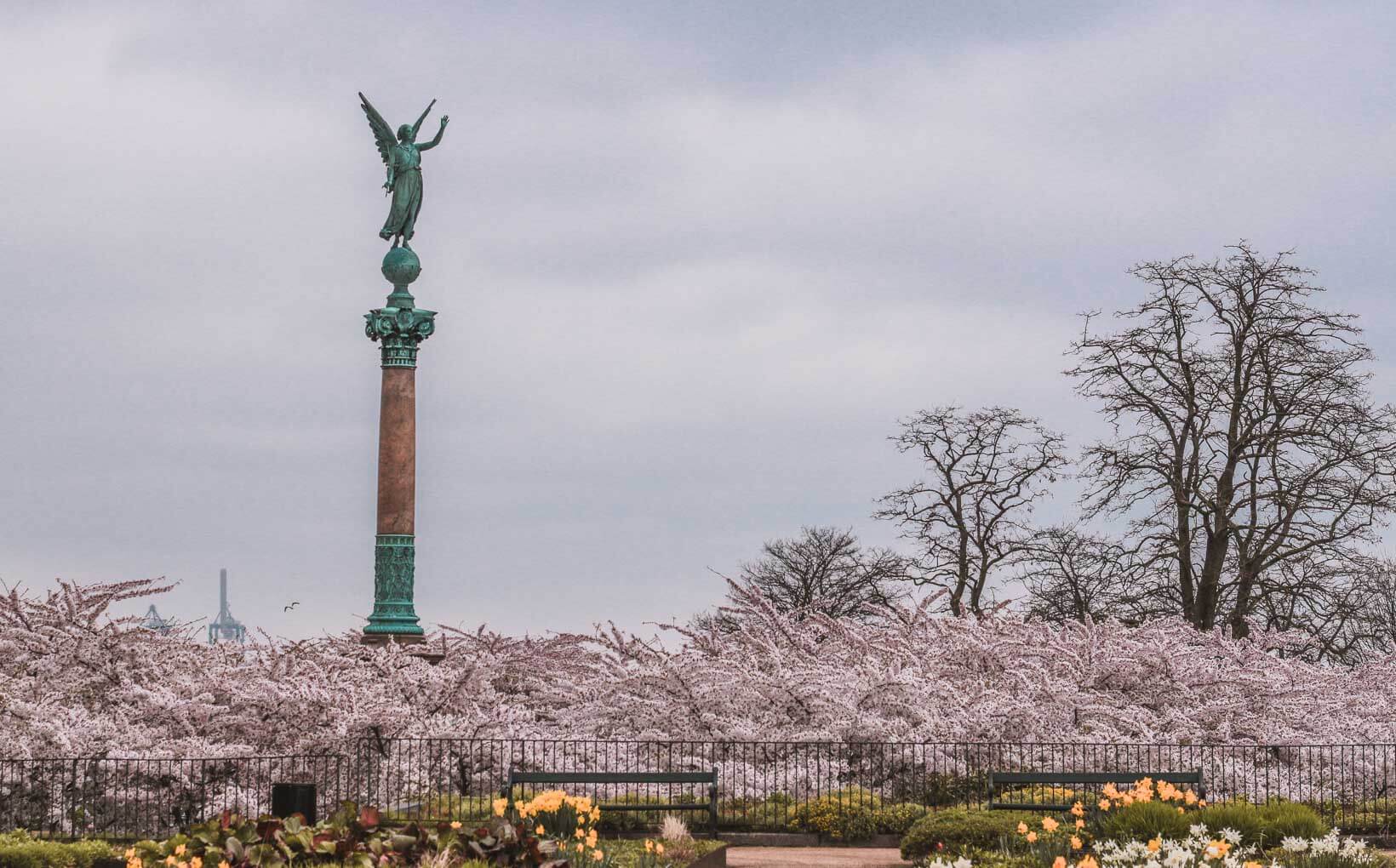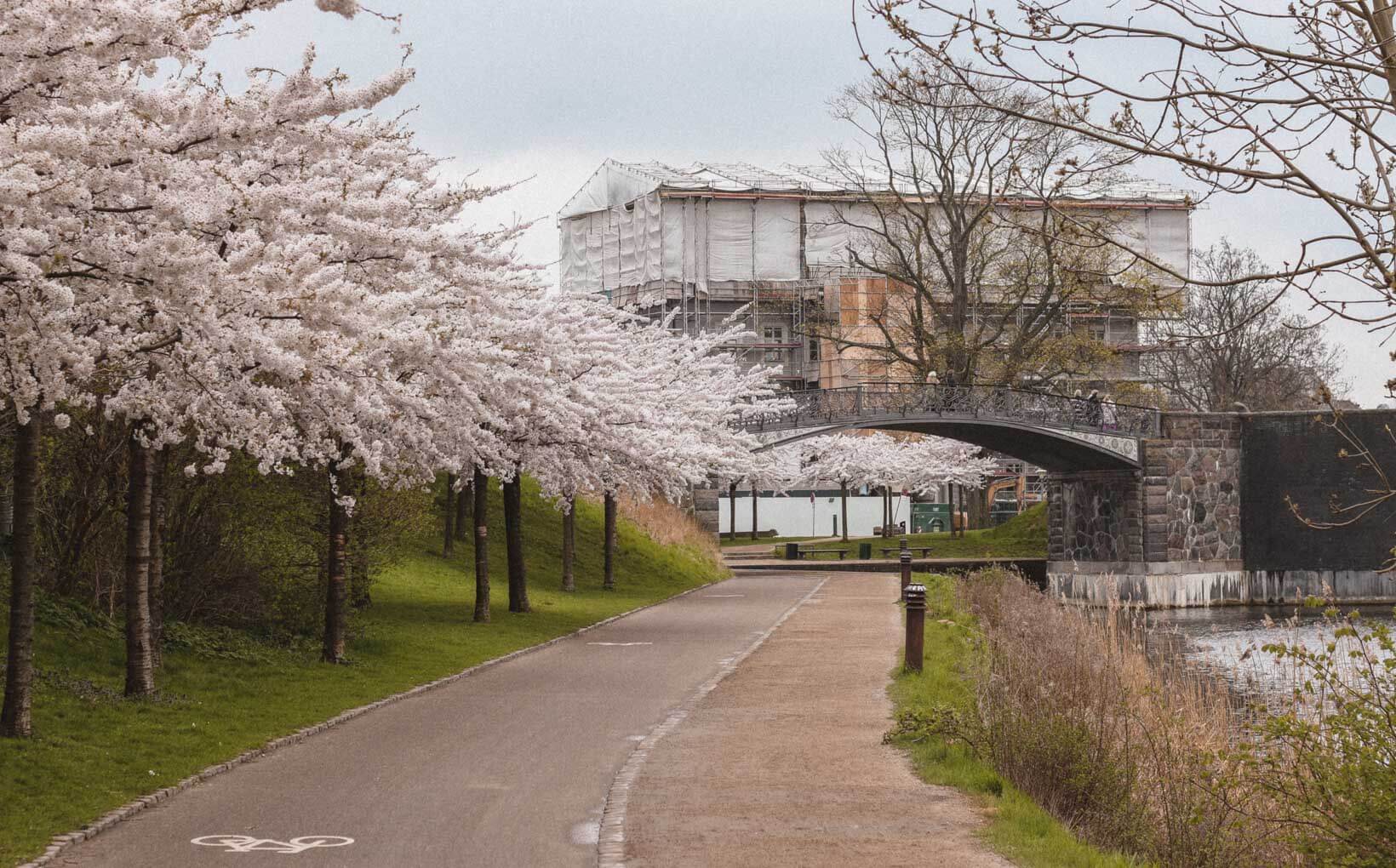 3. Kongens Have
Kongens Have park becomes a true marvel in springtime not just because of cherry blossoms, but because of hundreds of other spring flowers that bloom during this time. Come here to take a look at the Rosenborg castle or just chill on the grass.
4. Islands Brygge
Cherry blossoms at Islands Brygge appear a bit later, right after the whole madness of pink blossoms at Bispebjerg Cemetery winds down. Which makes it even better, because crowds do not flock here to take pictures in those insane quantities. Islands Brygge is also a good place to chill and swim as soon as it gets warm.  Get a drink and sit by the harbor while you are at it.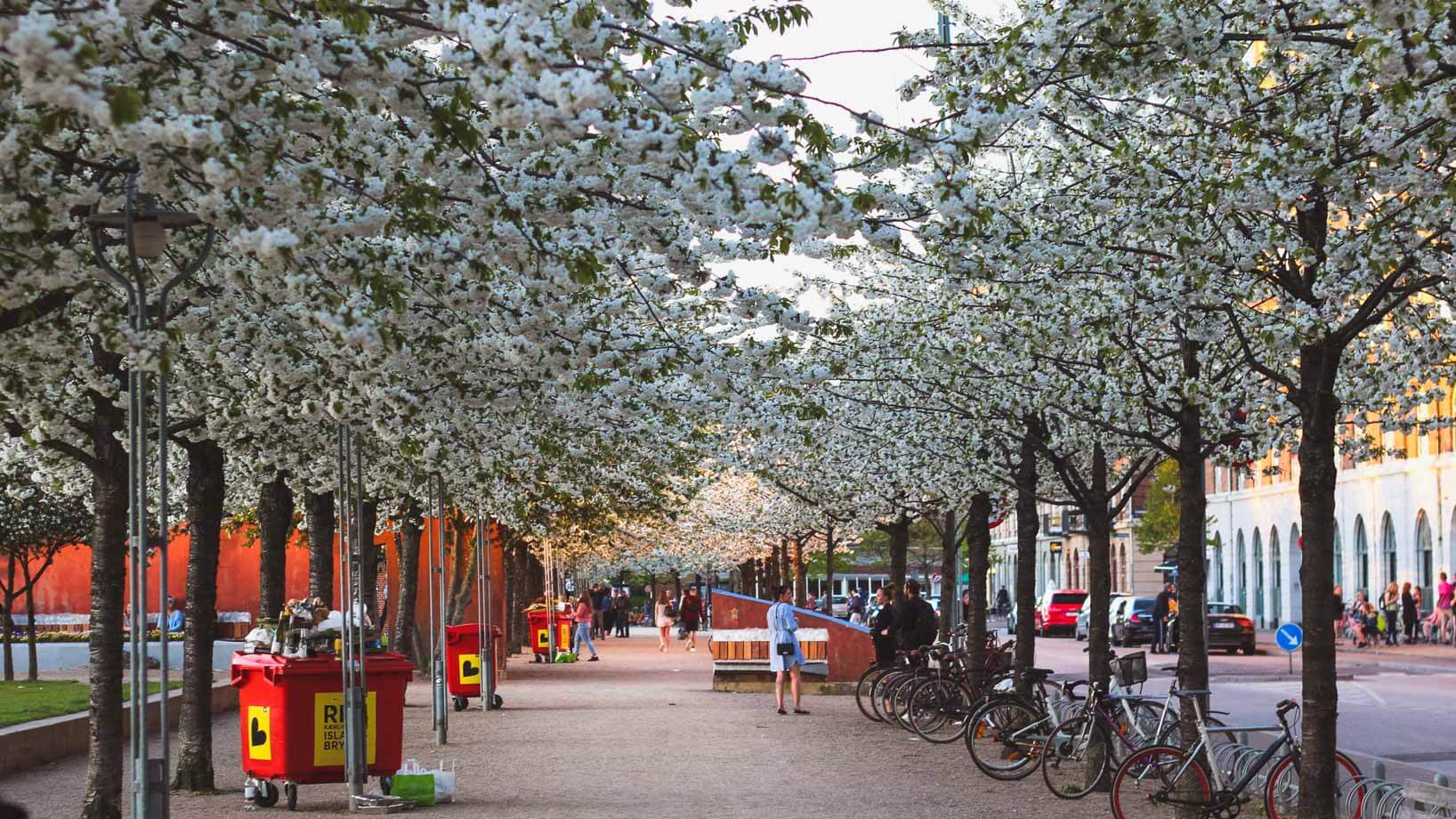 5. Halmtorvet, Vesterbro
Vesterbro is not just a great party place but a cute hangout spot in spring, when cherry trees start to bloom in Copenhagen. There are a lot of great cafes nearby in case you get hungry.
6. Amaliehaven
Right next to the Queen's Palace Amalienborg you'll find a small garden lined with cherry trees, which also bloom in pink. This is a special spot, since you'll be able to take a shot with Copenhagen Opera House and the canal on the background.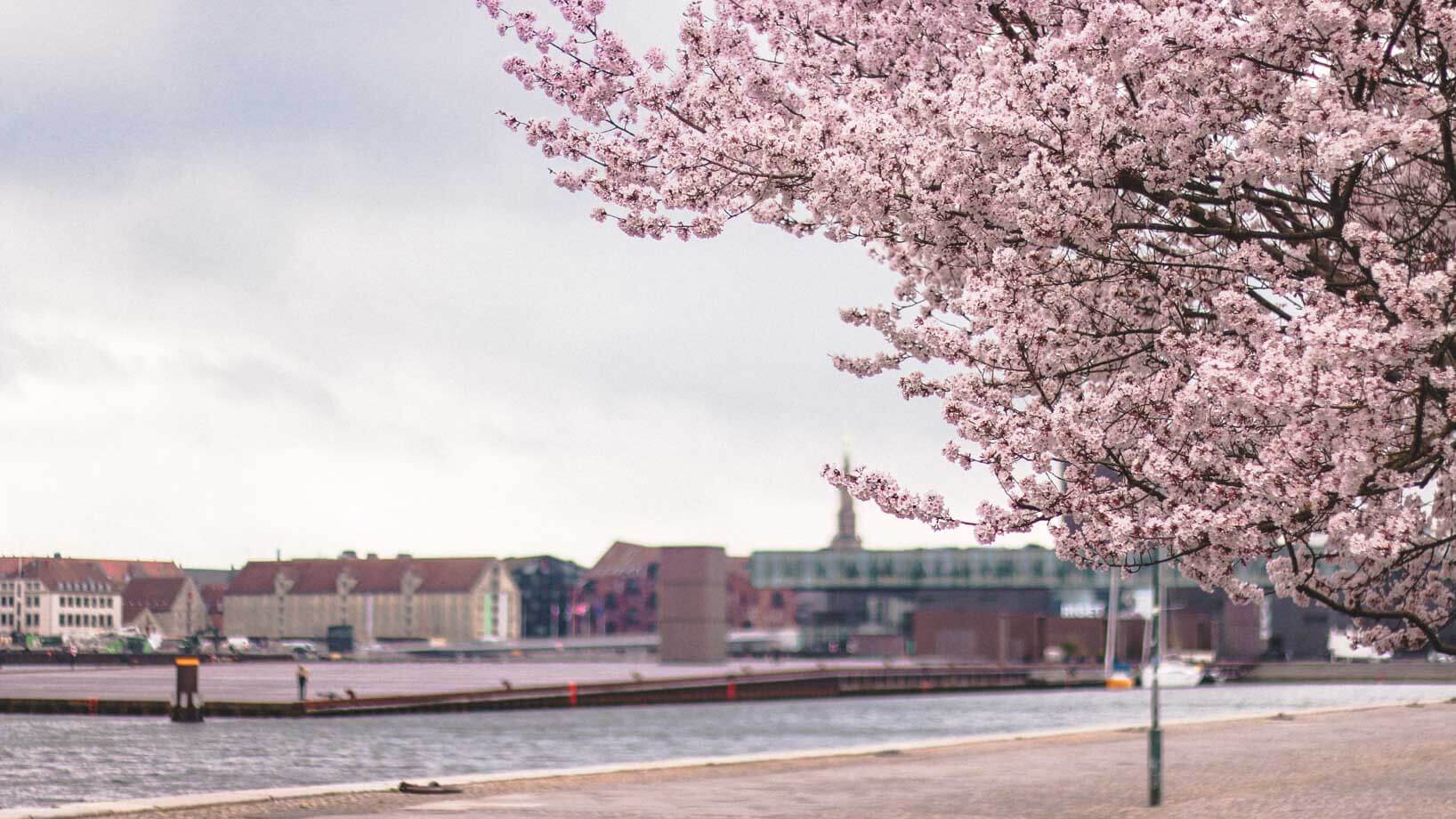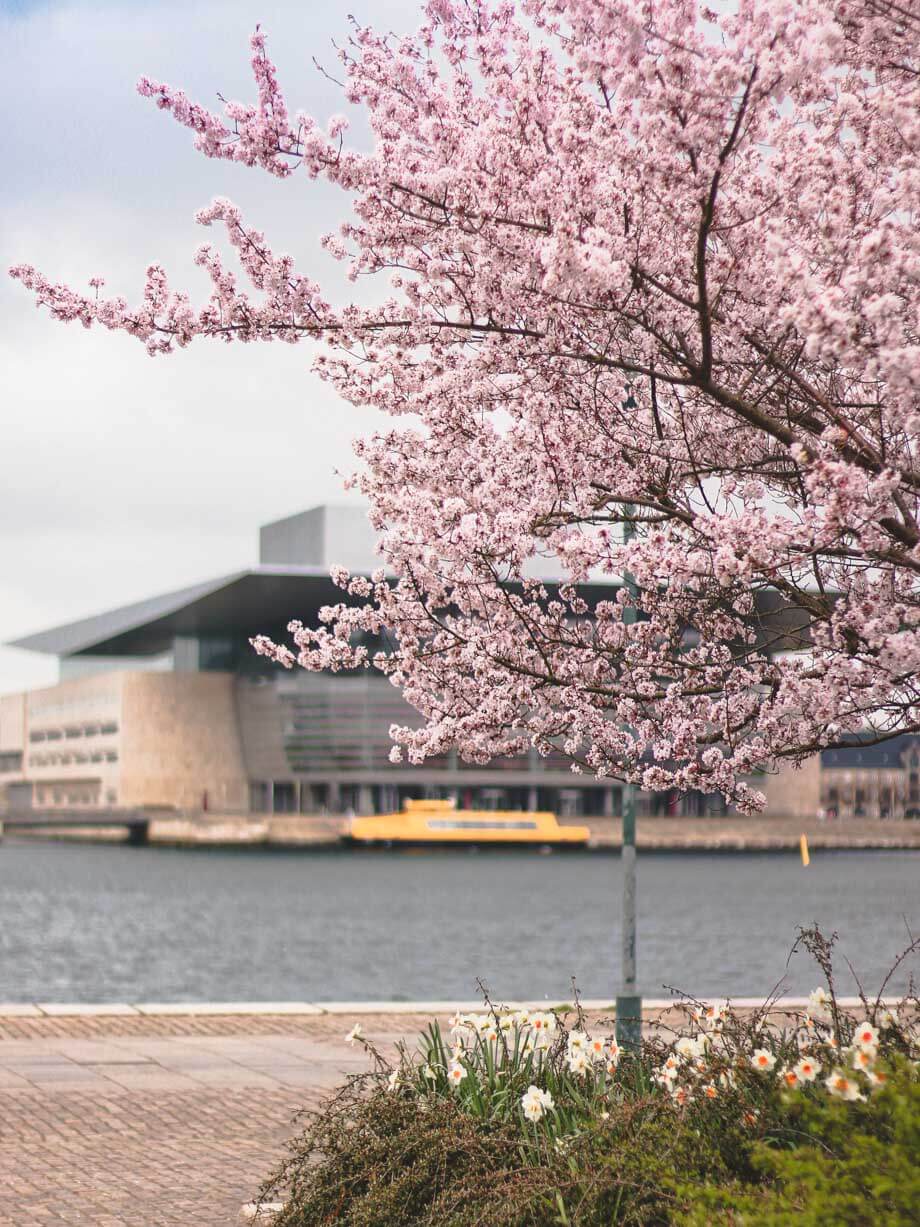 7. Botanical garden
It is self-evident that Botanical garden has some of the best exhibits of flora in the city, including cherry blossoms, but not just that. Get inside the building to experience anything from tropical lush plants to various cacti.
8. Amagerfælled
Used for military purposes a while back, Amagerfælled now is a huge green wild area. You never know what you can find here, but it might very well be white cherry blossoms, wild berries, and maybe even rabbits.
---
Do you have a favorite spot to enjoy the cherry blossoms in Copenhagen? Share in the comment section below!
Like It? Pin It!