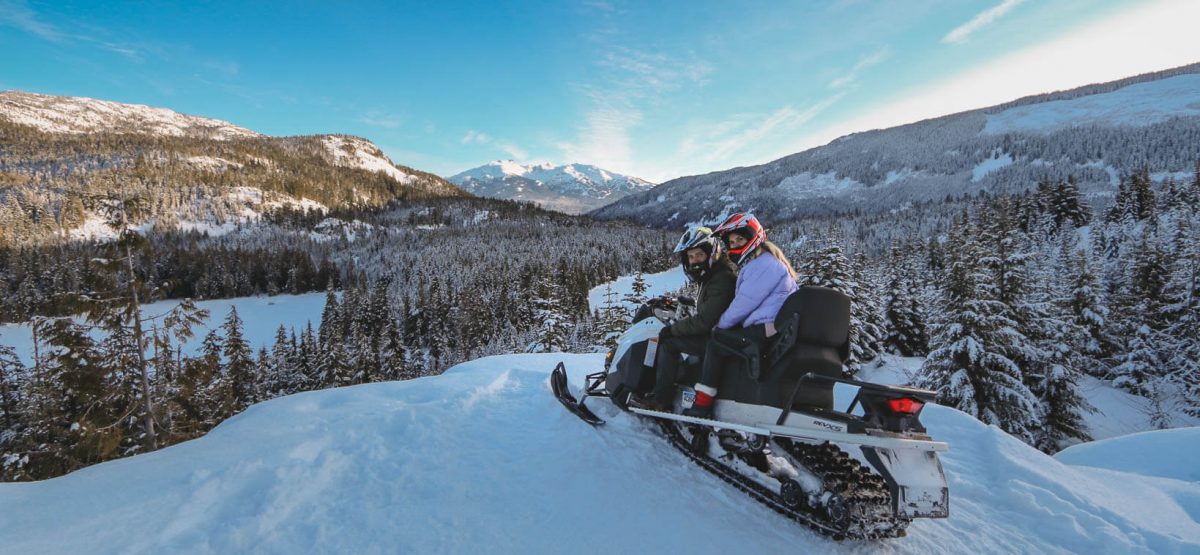 This post may contain affiliate links. I receive a small commission at no cost to you when you make a purchase using my link.
If you are finished with all the fun things to see in Vancouver city, it is time to expand the horizons and see what British Columbia has to offer as the best winter Vancouver day trip!
So far, I have only visited Toronto, Montreal, and Vancouver and I have to admit that the later ended up as one of my favorite Canadian cities.
A year before, I visited my first winter wonderland in Finland and did a lot of adventurous activities on day trips from Helsinki. Though not so white, thanks to beautiful nature all around winter Vancouver, there are plenty of day trip ideas that can be realized in one day without a need to travel too far.
Let's dive into a few of the amazing day trip ideas for the winter Vancouver day trip!
1. Get into the real winter activities in Whistler
Whistler is a beloved resort town north of Vancouver famous for skiing and a bunch of other Whistler winter activities.
This is the right place to experience the real Canadian winter in the proper adventure style. Therefore, pack up some warm clothes and let's go!
Fancy to get adventurous? Try fantastic Whistler snowmobile tours, where you would be able to drive your own vehicle through stunning winter woods. Your ass might get a little bit frozen, but will be left extremely satisfied. After the tour is over, a cup of warm cocoa or tea will be waiting for you to be enjoyed inside or by the fire in the yard.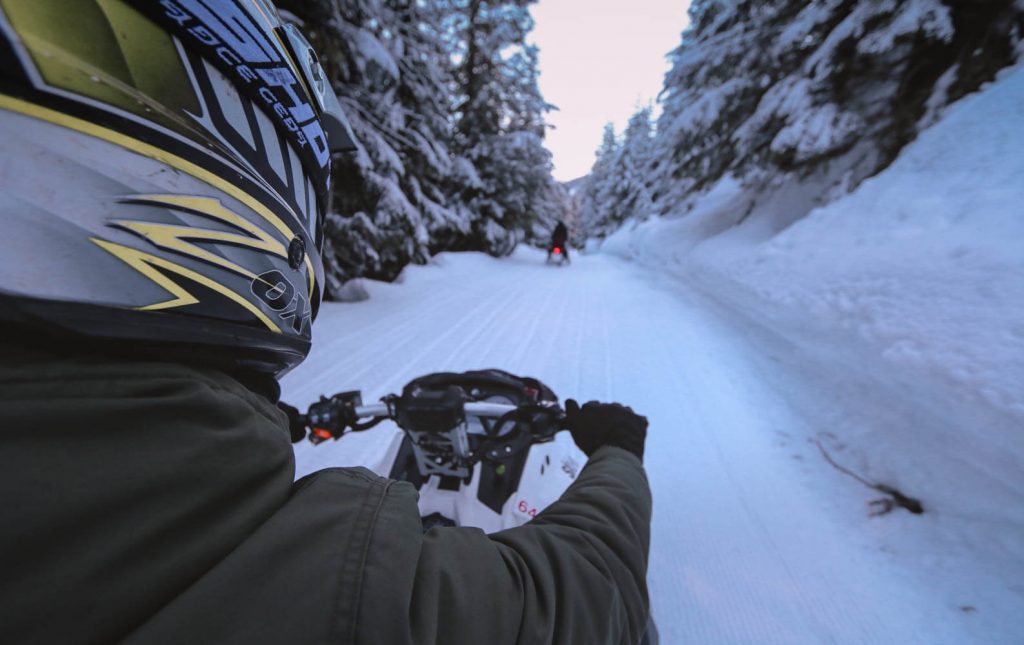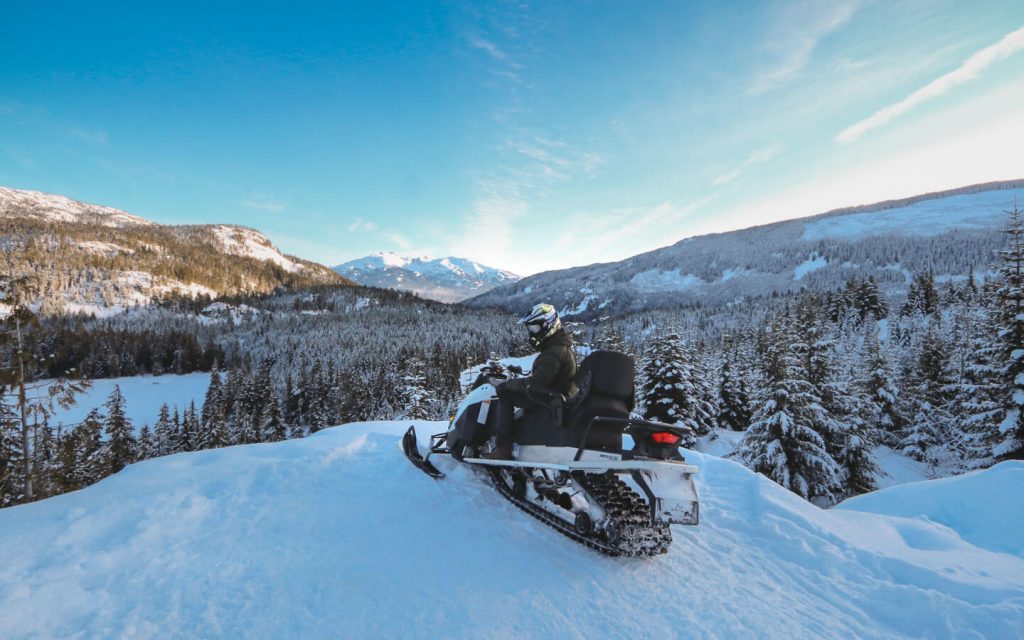 Want some paced adventure? Try Whistler snowshoeing experience. You can either choose to enjoy a slow-paced walk or embark on a more ambitious track to keep yourself warm.
In need of relaxation after a long cold day? Try one of the best spa's in the country – Scandinave Spa. We have visited a sister-spa in Blue Mountain, Ontario and the experience is well worth the cost.
Travel Monkey Tip: be sure to visit the Scandinave spa center earliest possible to reserve the spot. It is very likely that you would be put on a waiting list and asked to come back in the afternoon or evening.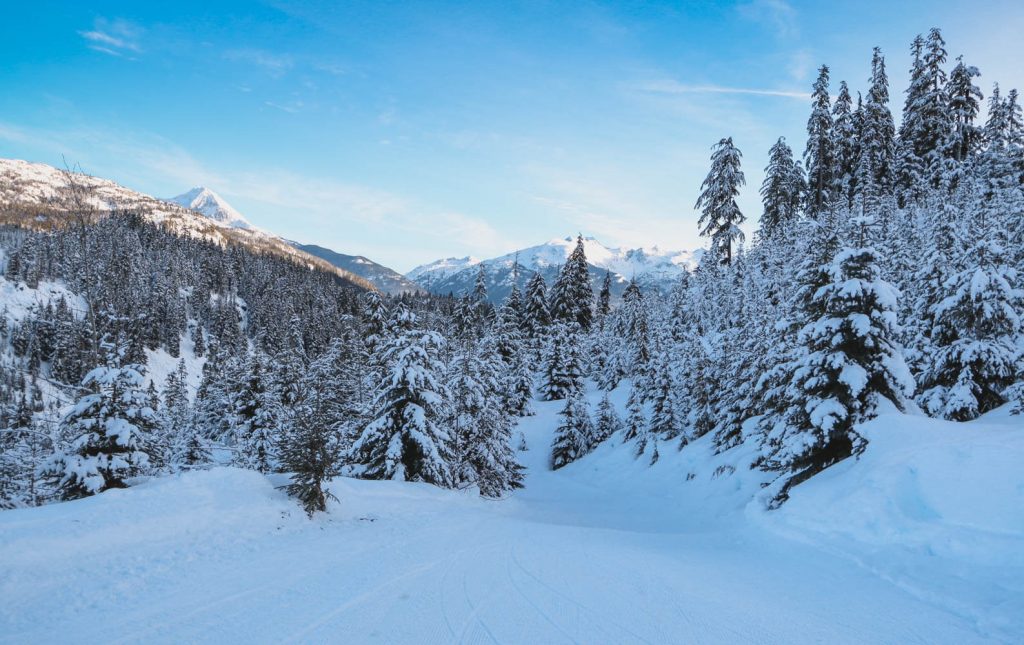 Overall, there are plenty of things to do in Whistler in winter, make sure to plan well in order to fit all of your favorite activities.
2. Squamish Sea to Sky Gondola
On your way to Whistler, be sure to stop by Sea to Sky Gondola, which lies one hour drive north of Vancouver.
The ride from the base camp entrance to the summit is about 10 minutes in a glass-protected gondola. Regardless, it is enough time to cherish the views over Howe Sound and the surrounding areas.
But this is not it! Once you arrive at the top, many more adventures await you. Starting from the Summit Lodge Viewing Deck, which would be the first one you encounter, followed by a thrilling Sky Pilot Suspension Bridge.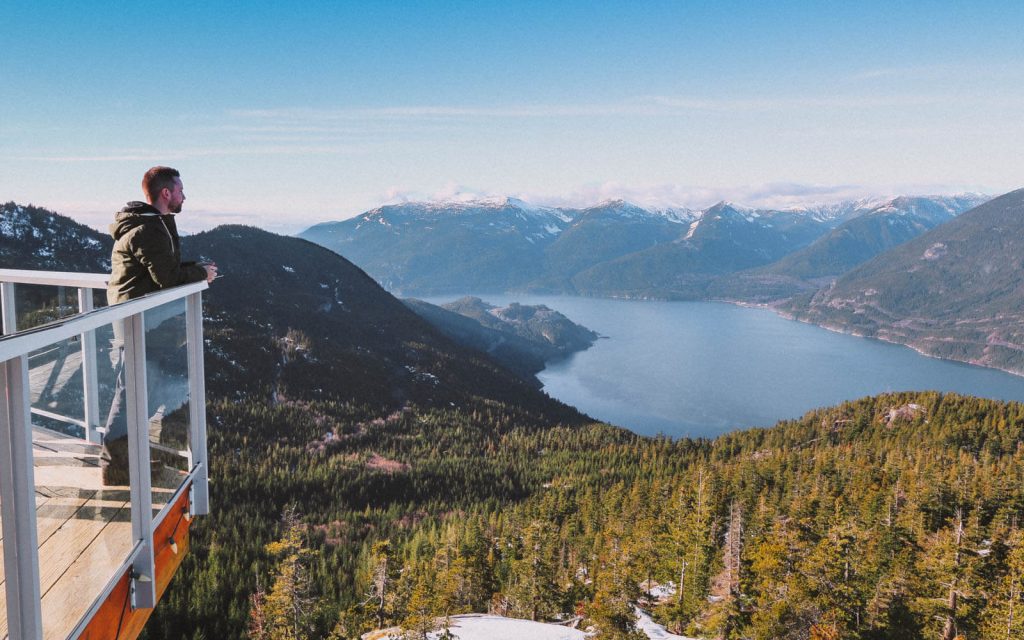 Sea to Sky Corridor boasts to have some of the most amazing hikes in Canada, most of which start after you pass the Sky Pilot Suspension bridge. You can find the list of Squamish hiking trails here, listed in order of their difficulty.
Because we visited in winter when lots of snow was around, we opted for the easier Panorama Hike to see the best lookout spots. One such amazing spot is a Chief Overlook Viewing Platform, accessible from Panorama Trail, just about a 15-minute walk from the Summit Lodge (trail start). The platform extends out above the ground for a more dramatic spot to see the surrounding mountains and valleys.
It is not a free experience, though. Sea to Sky Gondola will cost you around $50 CAD.
Travel Monkey Tip: you can save a few dollars and a wait in line if you buy your entrance tickets online.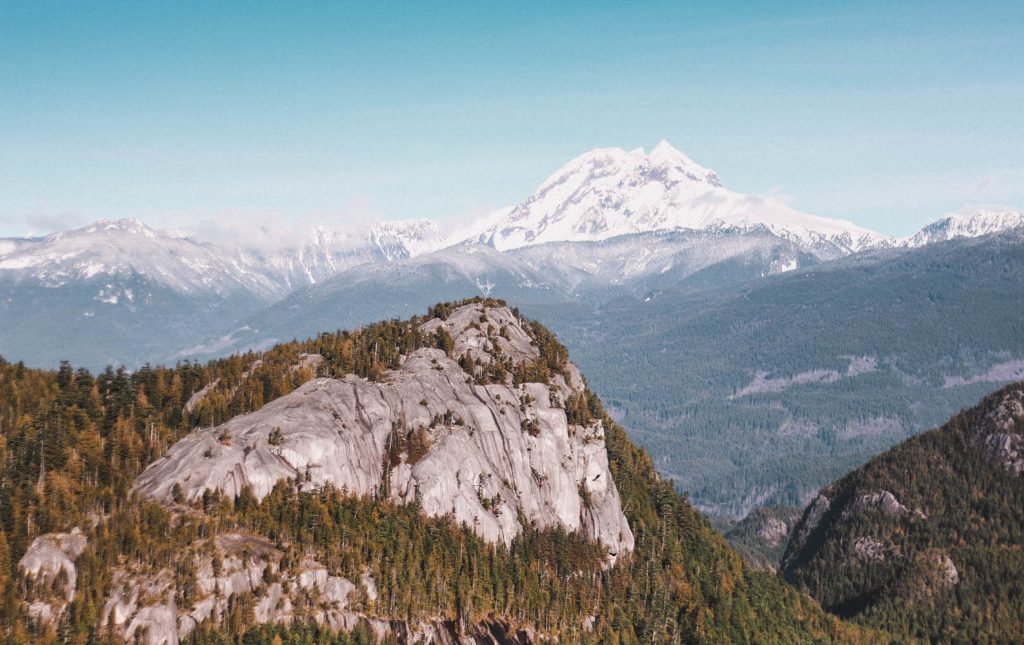 3. Capilano Suspension Bridge
Capilano Suspension bridge must be one of the most popular and quick getaways from Vancouver because it is just a 15-minute drive north from Downtown Vancouver.
The whole experience is way more than a bridge itself, which is, by the way, absolutely breathtaking. It stretching over the Capilano river for 137 meters. Be prepared that it might be pretty crowded on the bridge and you have to wait a long time before you can snap that perfect picture.
Capilano makes for a great day trip from Vancouver in winter, especially because during this season the park takes on a special holiday glow with many Christmas light decorations.
You will be pleasantly surprised by the park decorations and exploration options the park has to offer. For example, there are 7 smaller suspension bridges hanging between the pines deep in the forest reminding of tiny tree-top houses.
Additional thrilling Capilano park adventure is a Cliffwalk taking you on a dramatic stroll with a panoramic see-through lookout point.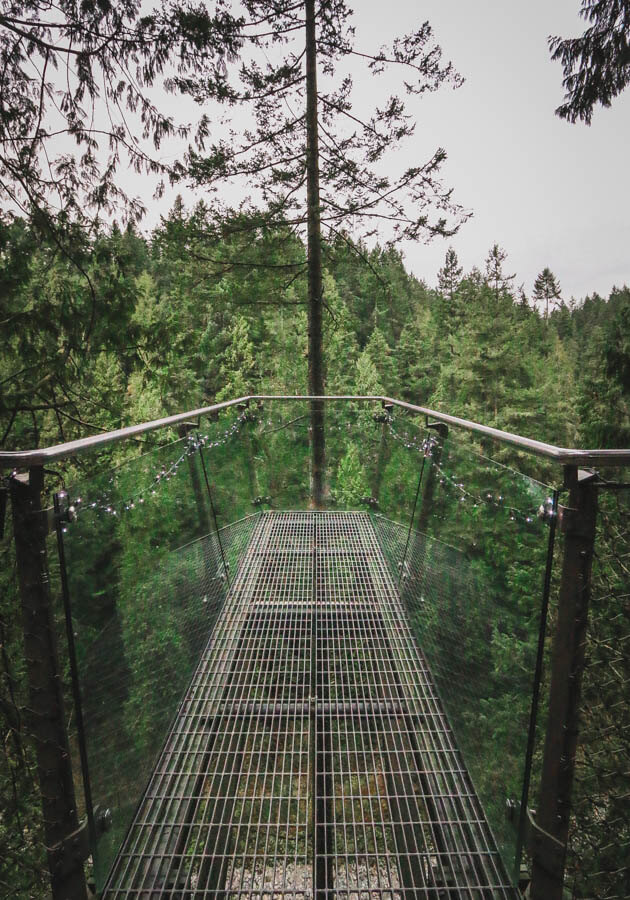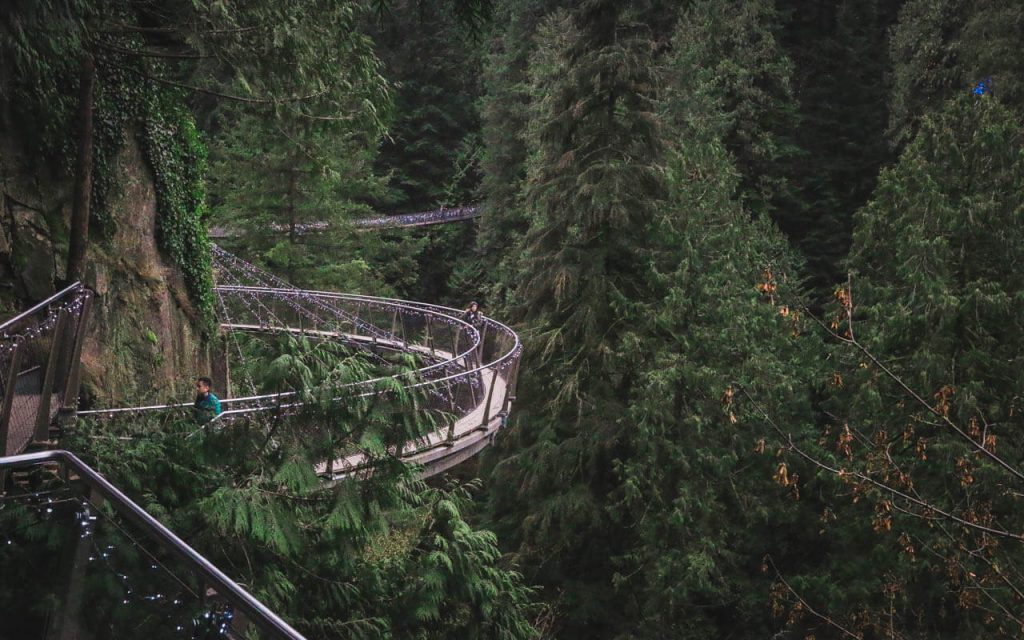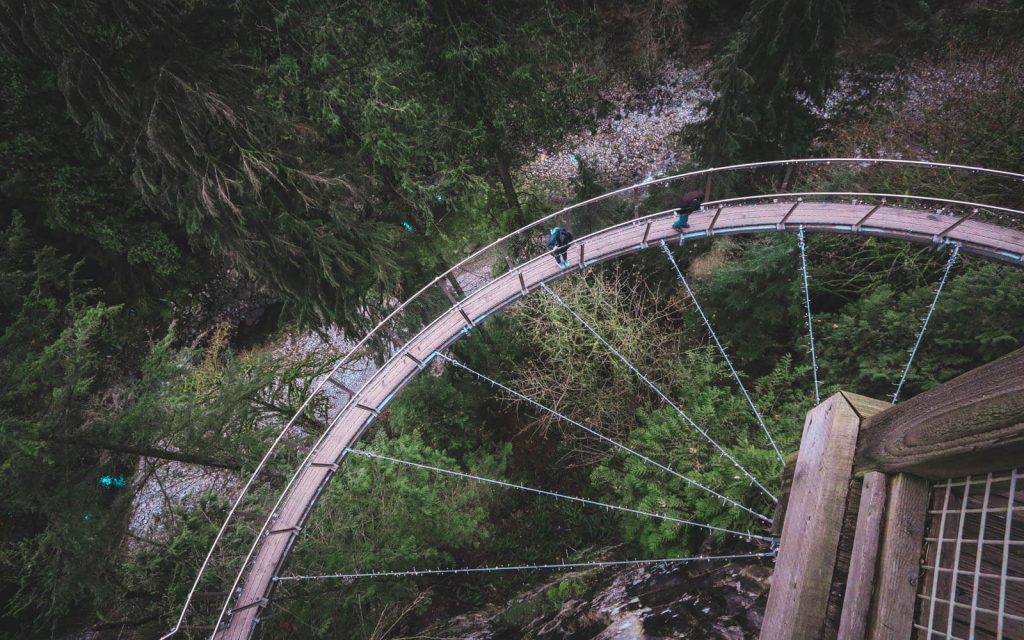 Apart from adventurous walks and bridges, you can get some information about the park in the Story Center or educate yourself about the First Nations at the Kia'palano booth.
Overall, you can easily spend half a day exploring Capilano Park with all its extra activities.
Capilano Suspension Bridge entrance price is just above $50 CAD for an adult, with a bit less if you are a student or a senior.
4. Get some cultural experience in Victoria
If you're looking for more cultural short trips from Vancouver, then your best option is to hop on a ferry to Victoria.
A trip to Victoria from Vancouver might prove to be more difficult than it seems since it involves driving to Tsawwassen ferry port, 1,5-hour ferry sail across the Strait of Georgia and then a little more driving from Victoria Bay terminal into the city.
Luckily, there is a bus service from Vancouver city center to Victoria that runs daily, which costs around $80CAD one way, for those you do not have their own car.
However, Victoria is all worth it. If you miss the cultural vibe of Europe, here you will get it. The visible British heritage will justify the name of the British Columbia province.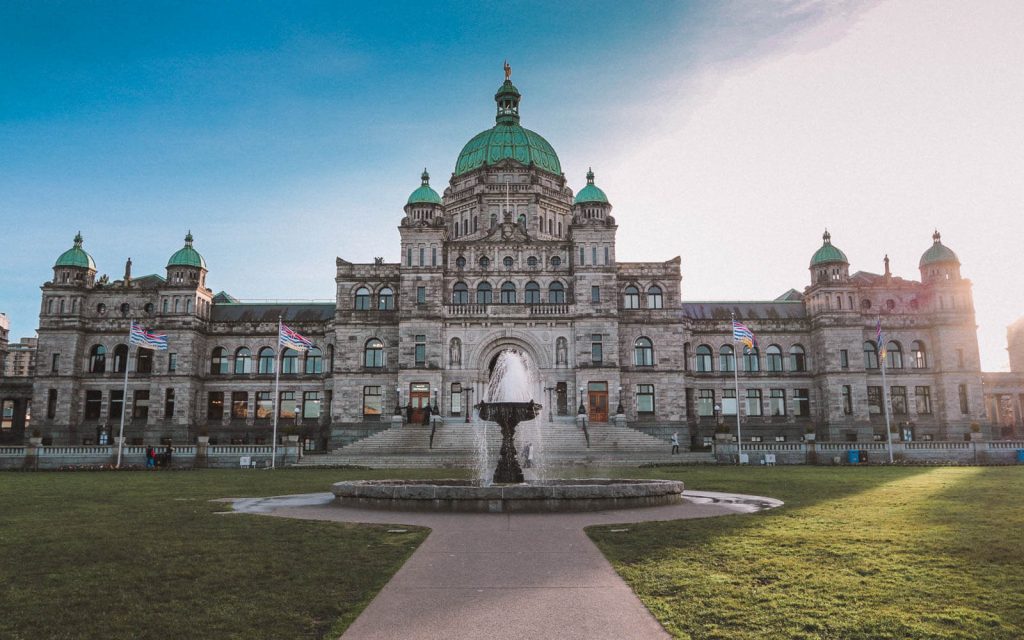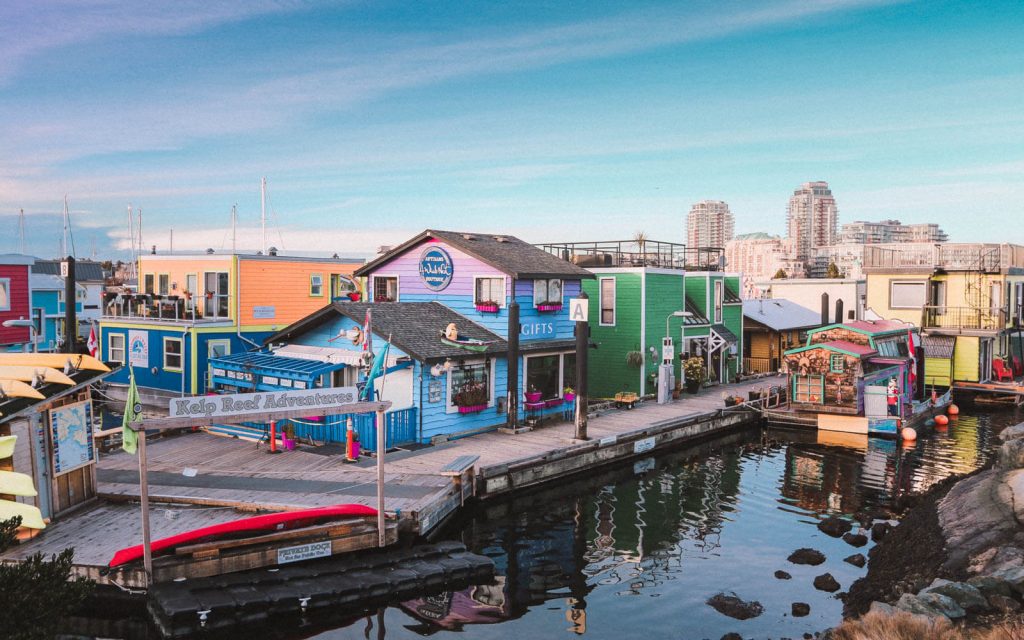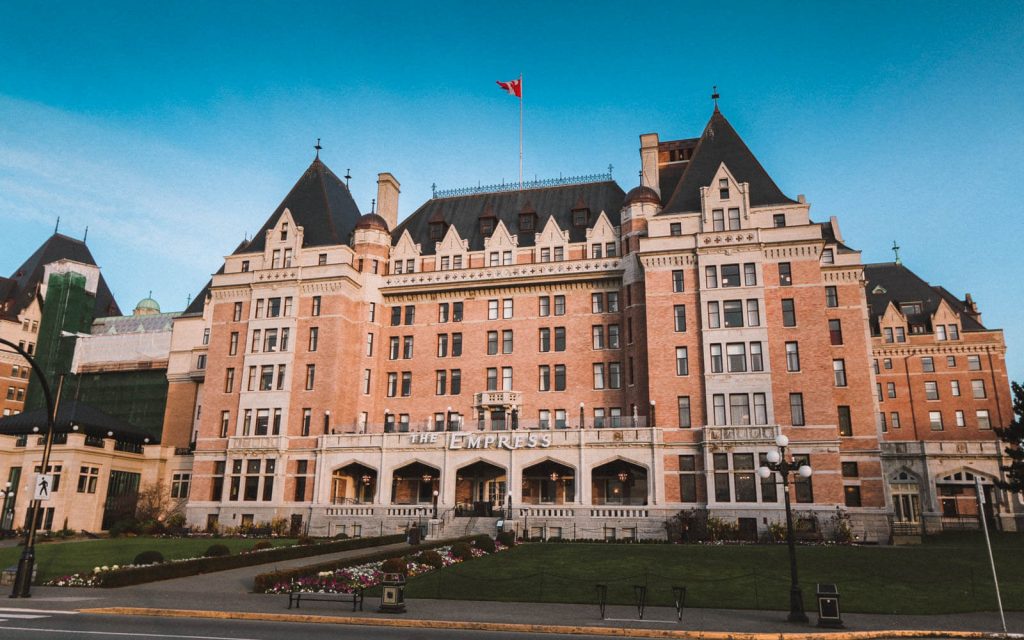 Victoria is an easily walkable city, so take your time to admire the historic British colonial buildings, wast gardens, and get lost in narrow alleys. Once you get tired, make sure to stop for some afternoon tea or visit a bar.
5. Vancouver Island
Vancouver Island is probably one of the best places where to go in BC for a weekend. For some reason, it stays extremely green even in January and it ends up being more of a tropical rainforest trip :).
I was sincerely blown away by the nature and serenity of the island. There is still that feel of remoteness even though Vancouver and Seattle are both not too far away. However, at times, driving further west from Victoria, the cell service gets lost and you stay one-on-one with mother nature.
Recommended places to visit:
Niagara Falls. No, I am not referring to Niagara falls in Ontario. There is a waterfall with the same name near Victoria, in the city of Langford. Yes, it is much smaller, but there are virtually no people around comparing to its big brother.
Kinsol Trestle is a unique and daring place, offering a steep hike towards the wooden railway road that hangs over the river. I am still not sure whether the trains occasionally run through. Therefore, be cautious. This might not be the place for you if you are afraid of height since it is not an official tourist attraction and there is no safety. However, for the braver souls, Kinsol Trestle is a beautiful spot to wander around overlooking the wild nature.
Botanical Beach Provincial Park really feels like the edge of the world even though it is barely even the end of Vancouver Island. It is one of the more accessible spots to look at the Pacific ocean. Particularly beautiful during sunsets.
Botanical Beach Provincial Park

Niagara Falls

Botanical Beach Provincial Park

Kinsol Trestle View From Above
6. Lynn Canyon Park
The reason I fell in love with the Lynn canyon park is three-fold.
First of all, it has a beautiful suspension bridge stretching across the canyon that is the number one reason most people take a day trip from Vancouver to come here. Standing on it, you will get the views over speedy steams and waterfalls amid the tall pines, a truly breathtaking view.
Secondly, the area also boasts some fantastic and easily accessible hiking trails. The most popular one includes the walk to the 30 Foot Pool, where people enjoy picnicking and swimming (in the warm days, so maybe not during your winter trip).
And lastly, if you were wondering how much you should lay out for Lynn Canyon suspension bridge ticket, you'll be pleasantly surprised to hear that it costs ZERO! The entrance to the park is absolutely free, including the walk across the Lynn bridge.
Travel Monkey Tip: I was surprised to see so many people commenting on my picture with questions where did all the crowds go? The truth is, I visited in winter (January) around 8 AM in the morning and there was absolutely no one, except for loud waterfalls. I loved the experience since I had the time to appreciate the serenity of the place (if such a thing even exists during high seasons).
Like It? Pin It!