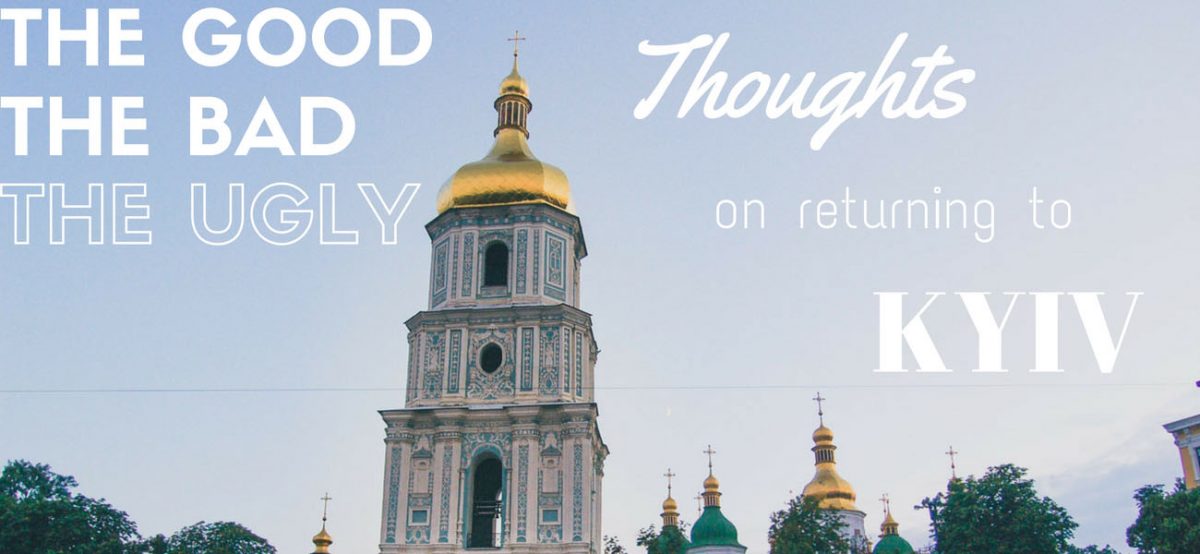 This post may contain affiliate links. I receive a small commission at no cost to you when you make a purchase using my link.
I love coming to Ukraine. This is a place that makes me warm from the inside out. This is the place where you can feel yourself like a model! Even before you get the chance to leave the airport, young guards in military uniform are winking at you at the gates. The spectrum of emotions from encounters with people in Kyiv city is so wide that one minute you can be hating it with your guts and right the next second you'll be thinking that this is the best place in the world. And that's why I am still battling the love-hate relationship with Kyiv city.
Rushing fast through the airport entrance to avoid the flow of eager and pushy taxi drivers, I find the minibus that will take me to the central station. Ignoring the comments of the ever angry drivers always rushing to get as many people in as possible as soon as possible, I sit smiling to myself. I am home!
The whirlpool of my thoughts from returning back to Kyiv again…
Driving to the city center via the outskirts of Kyiv, I cannot help but notice how green everything is! Green, green, more green. There are so many spots to rest the eye on that I don't even want to take out my book to past the time of nearly an hour long journey.
I've never been more drawn to home than I am now, in the middle of 2016, at the eye of the storm, ongoing deadly conflict in my country. The war is running somewhere unnoticeably far away and can only be seen on the billboards of the giant capital city. But the leftovers of the glorious revolution are still there.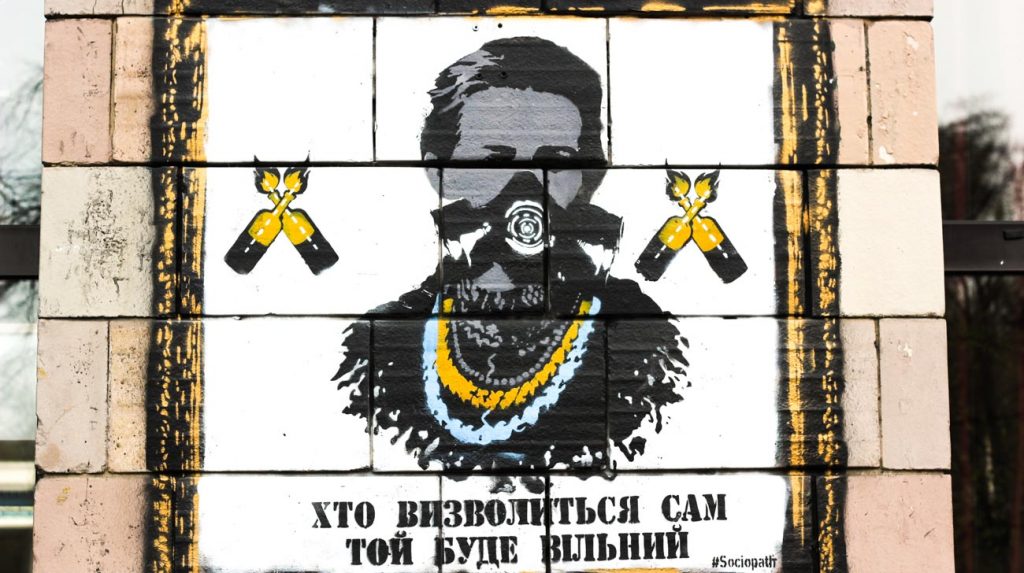 Kyiv city will eat you alive and spit you out. It has it all: the good, the bad, the ugly. The city of rude drivers and unbelievably pretty girls, contrasts of high-end fashion and heartbreaking poverty, the ugly gray communist leftovers intertwined with new tall buildings and old style historical Kyiv.
The cradle of Slavic nation turning into Mumbai with its ever growing sidewalk stalls. Love it? Hate it? You cannot be indifferent to it. I often switch between love and hate, but at this very moment, I am loving it, as it serves as my gateway back home.


Seems like the amount of new giant apartment blocks grows in geometrical progression every time I come back as if Ukraine does not struggle with demographic decline of population. Who's going to live here? The demand is always high. Despite rapid construction progression, Kyiv severely lacks the wholesome architectural design which would put it on the top of the list of the most beautiful cities in the world.
But somewhere far away I see the best of it, Sofiyivskyy Cathedral and Motherland monument, the hallmarks of Kyiv. These are the real representatives of what this city is all about – the spirit and the motherly protection.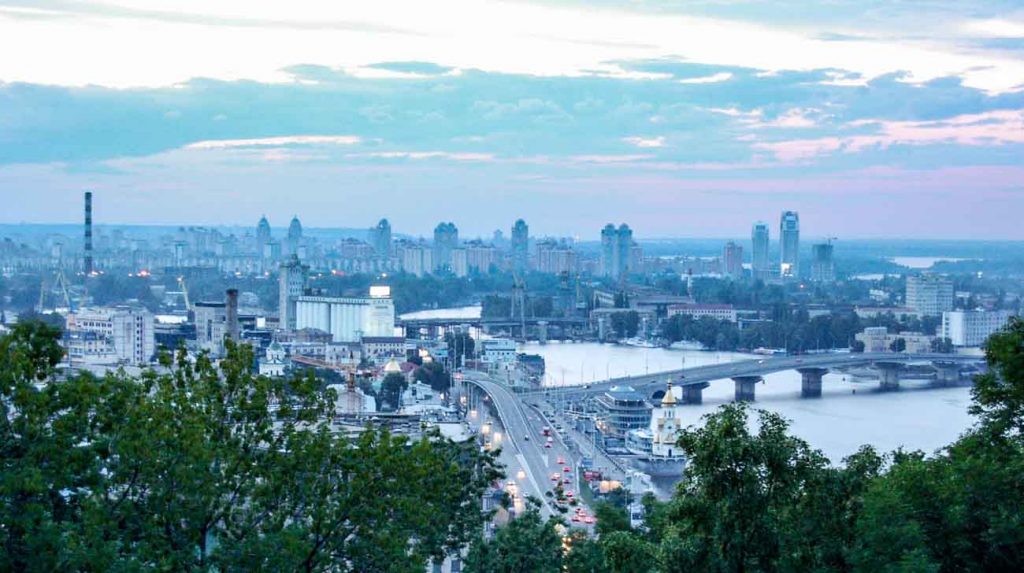 Kyiv central station lives its own life
There is no other place you can see so much affection as you do in Kyiv central station. This is where young couples are saying goodbye to each other as they disperse for a weekend ride home. There is something incredible about those goodbye scenes, boys making sure the girls get on their buses just fine and shower them with their hugs and kisses, many, many kisses. It is so old fashioned, rare and yet so moving that I already feel my heart awakening after living for a while in pragmatic Europe.
Time to melt some ice on my skin and get my heart warmed and scarred by roughness and spirituality of Ukrainian realities. Mama, I am coming home!
Like It? Pin It!
---
Do you love or hate Kyiv? Do you find it charming or annoying? Share your thoughts in comments below!