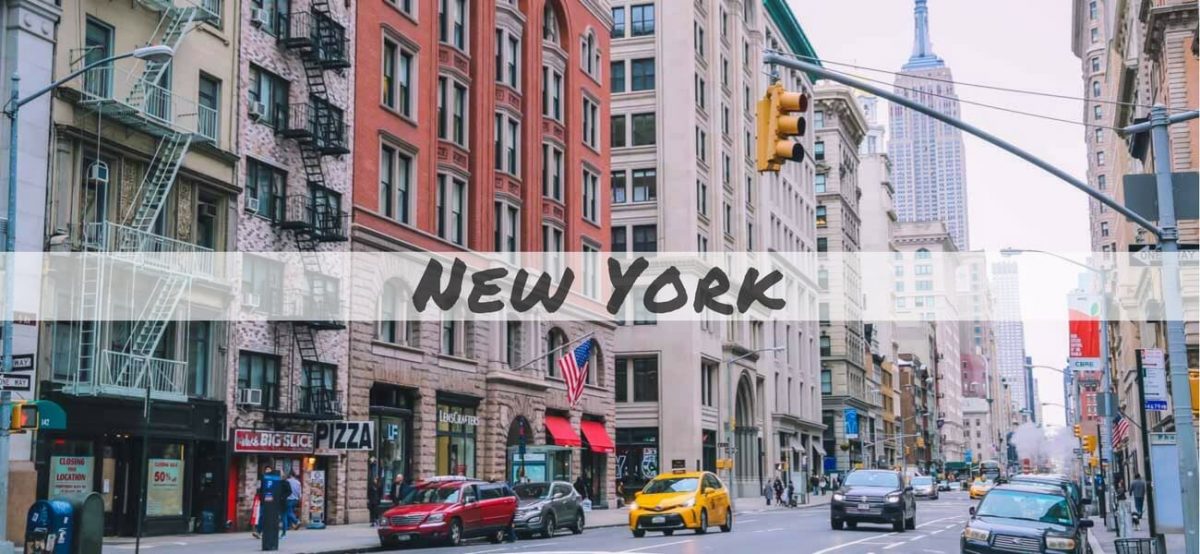 This post may contain affiliate links. I receive a small commission at no cost to you when you make a purchase using my link.
I have been dreaming of visiting New York for a very long time. Three years in a row it has been on my wish list for every New Year's Eve. The more I dreamed about it, the more amazing, unattainable and magical it appeared in my head. Come on, this is New York we are talking about, the city that had so many films, songs, and art dedicated to it! But when I finally came to New York which was also my first time in the USA, all that excitement seemed to vanish. It wasn't the most beautiful city in the world, it didn't have that greatness that I was looking for. More so, the experience of being in New York was rather frustrating for me.
One Day Of My New York Routine

I swear, every morning of my 6-day trip to New York I would wake up frustrated. Why? Because in what seems like a lot of time I set aside to see the city, it felt like I never had enough time to see anything. New York is humongous! And there is so much to see in New York: the Top of The Rock, Empire State Building, Statue of Liberty, 5th Avenue, Time Square, Brooklyn Bridge, and any other point the "10 Top Places To See in New York" would tell you to do.
Every morning of my 6-day Christmas trip to New York I would wake up frustrated
This is how the routine went: I woke up rather early, rushed to the bathroom, brushed my teeth, had my cup of coffee while putting my clothes on at the same time and being annoyed with a cat living in our rental who always seemed to want more food. I would storm out the apartment as soon as possible going to the train stop in a slightly high paced manner in order to catch the soonest ride to the city.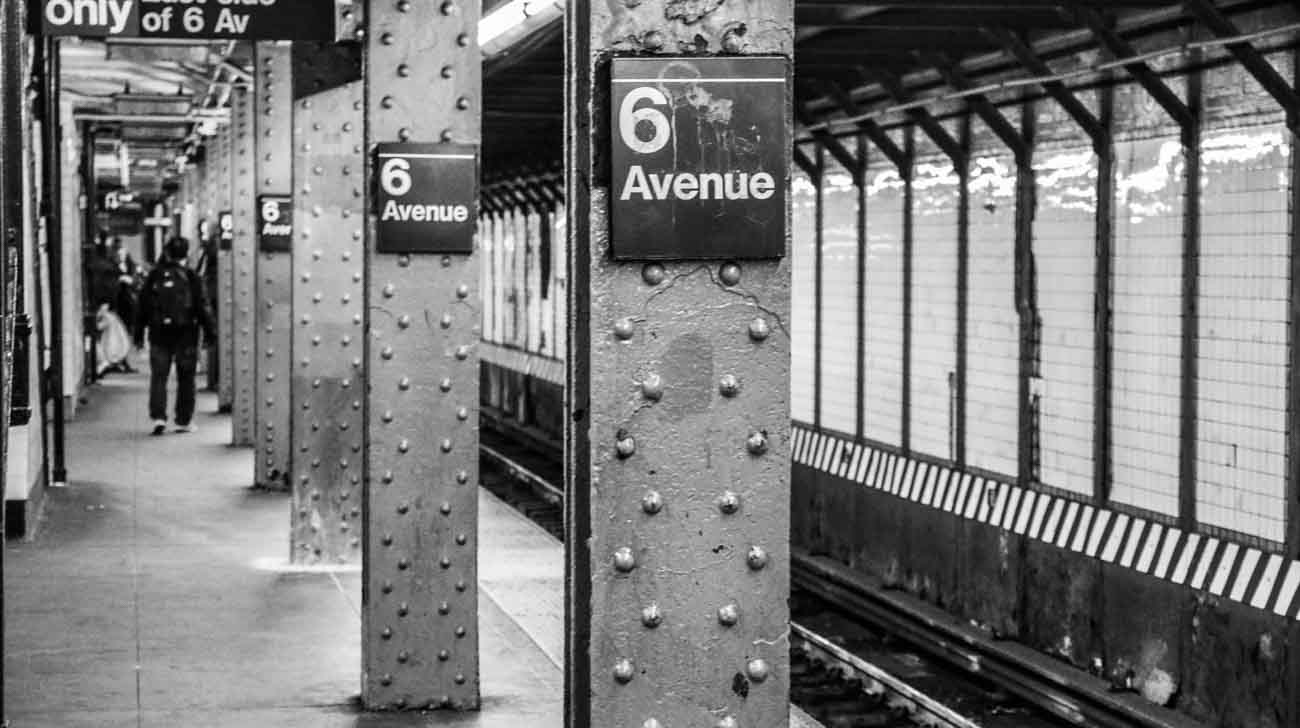 All because I knew in advance that I don't have enough time in the day to see everything I want to see in New York.
In the forty-minute ride from Brooklyn to Manhattan, I would pass by many stations, and see many people. But there was no sign of high-end fashion that TV made me believe would be everywhere. I understand that public transport is not a place to look for it, but in Paris, even people on a train seemed to be riding straight from the fashion show.
However, what amazed me in the underground New York is that I've never seen people so open and free in expressing of their inner state of mind. They were randomly dancing, singing or showing off their artsy skills. It felt like being in some sort of a musical, where I was the only one not playing along. I swear, a few times I was tempted to sing aloud, but I shamed away, as I knew that black people of New York would definitely do it much better than me.
My-hattan on Foot
Manhattan. Here I finally am! Right in the center of the world. But why on earth is it so quiet here? Isn't New York supposed to buzz with people and cars? Apparently, not on the Upper West Side.
It's quiet, peaceful, well, and a bit boring. But I raise my head high and rush to the biggest park in the city – Central park. Wow! What a place! And so huge! I took a few shots and videos of lively and fearless New York squirrels, cause, well, why wouldn't I? (a side note – I usually never look at those pics ever again, it's like taking pictures of the fireworks, just takes the storage space on your hard drive).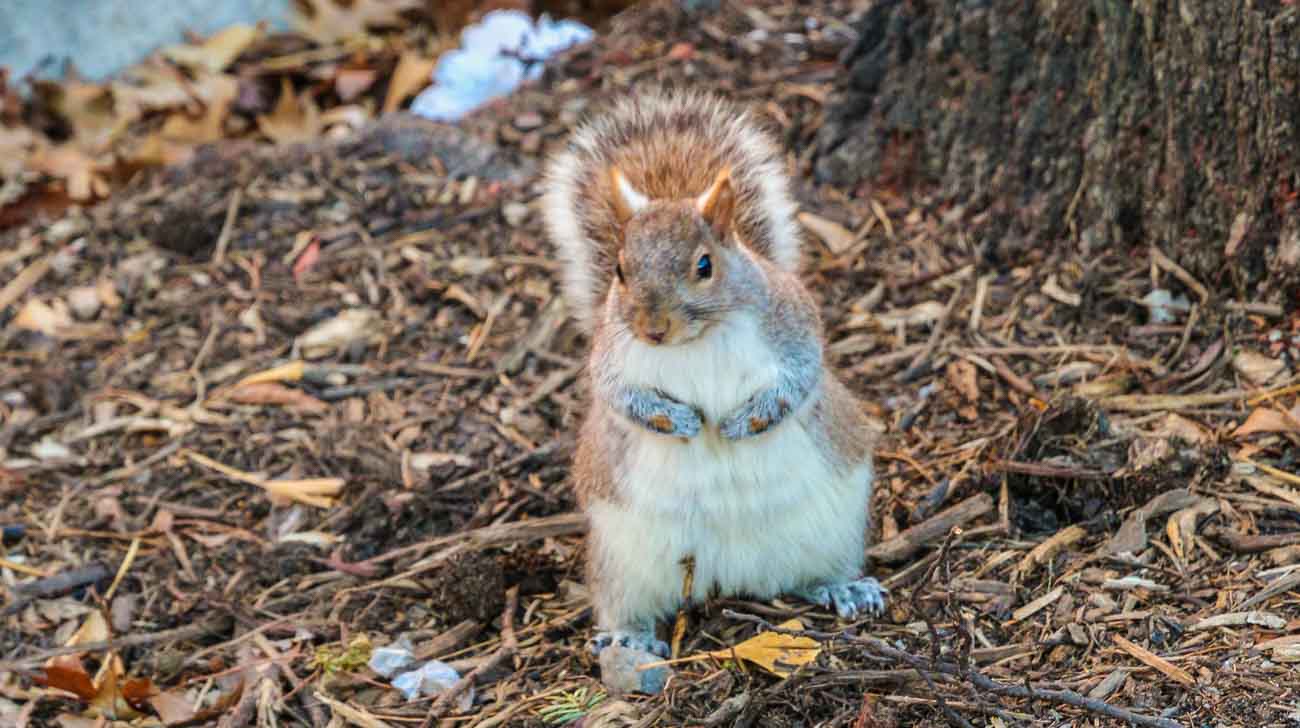 Leaving Central park behind I am determined to make it to the buzzing downtown and see those countless amazing shops of the 5th Avenue (I am the shopaholic of the family).
After walking for nearly forty minutes and still seeing no signs of the buzz, only then did I understand that it might have been wiser to take the train downtown. Walking all over Manhattan is not quite doable unless you have a sleeping bag with you to break camps and rest for the night. And as I got to those first 5th Ave shops, which originally made me so excited, I had no further interest in going inside, cause I already got hungry and tired from all the walking.
If you want it bad – you'll have to wait
I remembered that there was a place in New York selling the craziest milkshakes which were very tall and colorful, with cookies and pieces of cakes on top of the glass. Yum! Exactly the amount of calories you need after hours of walking in Manhattan. I took a turn to the Broome street and happily went for the cafe's door when the host stopped me.
"Hey, welcome! We have a little waiting time at the moment. Around an hour and a half to two hours!"
"A little!? Okay, put me on the list, I'll come back later."
"There is no list, you have to stand in line," he says pointing to the long queue of girls, who seem to be waiting for a rock star to come out any minute now.
I passed on the possibility to be a groupie for their milkshakes and moved on to a simpler diner. Warm, cozy, American. Stuffing half a sandwich in me and taking another half as a take out (yes, it was that big), I kept on walking the streets of West Village.
This was the first place in New York that got me excited, as it was closer to what I was expecting to see.  The happening place, the it place, where you can get anything you want in 1 km reach.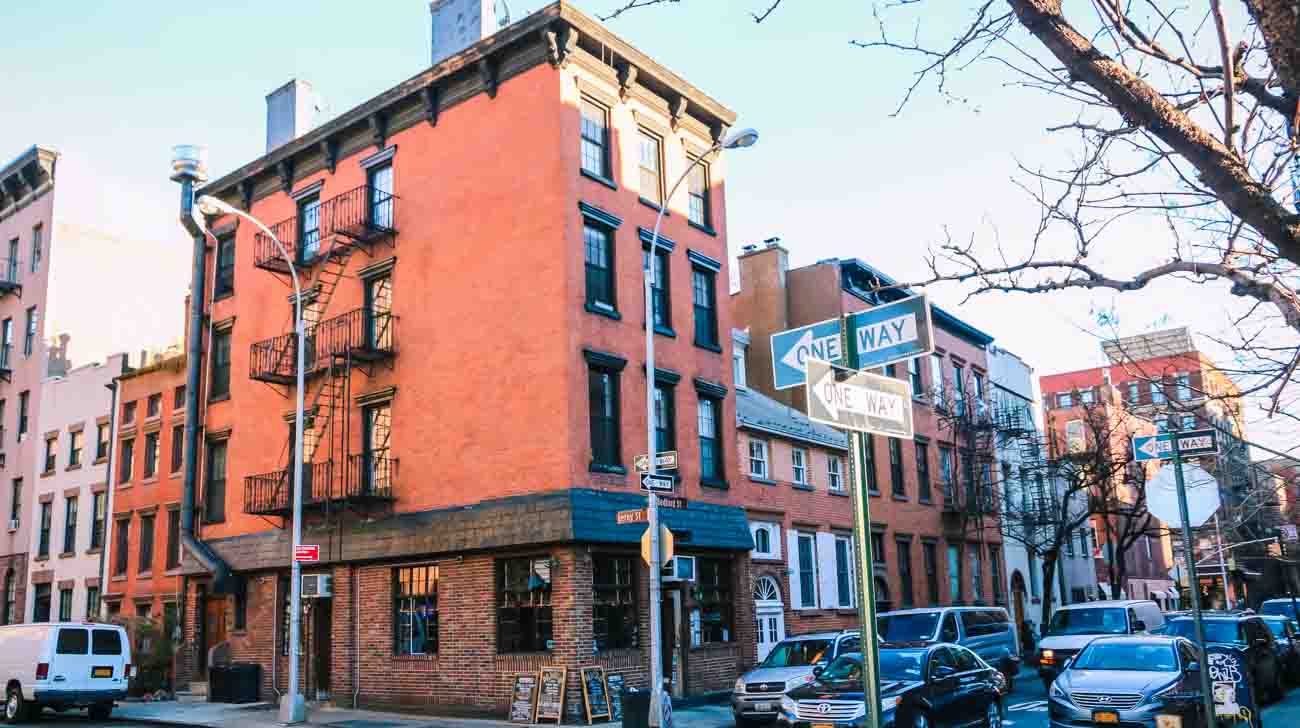 Very soon after visiting a few shops, it already got dark. I was getting physically tired and ready to go back to my apartment, where an ever hungry cat is waiting for me. Just another hour and I will be resting on the sofa.
There's nothing worse for a traveler than having their photos lost, right?
Exhausted, I lay on the sofa for a few minuted reflecting on my day, which I basically spent running around Manhattan like a headless chicken realizing I barely even scratched the surface! Less than that, I barely even saw what that surface was. As if that wasn't frustrating enough, my camera storage card broke down on me, which meant that I have lost all the photos from that day!
As cat's mouth was filled with food, it finally stopped screaming, and I was gathering the remains of my strength for the New York night out. The city really takes much energy out of you, but man, I cannot afford to simply stay inside! That's not why I flew all the way from Denmark.
Putting on my dancing shoes I am out to the most artistic underground place in Brooklyn  – the House of Yes, a place that is willing to take in all the misfits of Christmas.
The Misfits of Christmas
As soon as I walked in, I knew this was a place for me – stylish people, good beats and dancing entertainment all made me one with the crowd. It was a true celebration of humanity, with some of the most beautiful girls, skillful gay dancers that made me jealous of their flexibility, and even people in wheelchairs who came here to hang out. This was exactly that kind of distraction needed after a frustrating day in the city. I was pleasantly consumed by the evening, diving into the experience and getting that feeling of belonging to this bowl of soup mixed with all the people who had no better place to spend their Christmas Eve.
As the dance night was over, I walked back to my apartment, which was a mile away. Brooklyn at night might seem like a rather dodgy place. It's not particularly clean, and many of its former factory buildings, where occasionally you could still see chains and hooks swinging around, are covered in graffiti.
Aware that I was walking the big city at night, my heart started racing fast when I saw a guy approaching me on the same side of the road. And in that moment when I was determined to walk by as soon as possible with my head down to avoid the mugging, the most beautiful thing happened.
"Merry Christmas!" I hear, "Have a pleasant evening," he said loudly and walked away.
It took me a moment to compose myself before I could shout to his back, "Merry Christmas to you, too!" But I wasn't even sure he heard me.
My heart melted, as I understood how little faith I have in humanity after all and more so, how misplaced my focus has been. Yes, I might have spent my time desperately trying to see New York but I was looking in all the wrong places. I suddenly got that the thing making New York so special was this – these weird, but absolutely amazing and friendly people.
Smiling to myself I slowed my pace down and enjoyed the night in New York, my New York, the city that is all about people. The city that celebrates multiculturalism. The city that never sleeps.
The Hidden Truth About New York
Yes, visiting New York turned out to be nothing like I have expected. But maybe my expectations were beside the point. Artists pay tribute to New York not because of its sights, but because of its energy and its diverse population.
The next morning my frustrating attempt of "seeing New York in 6 days" will repeat itself, but I would slow down much more and skip all the overwhelming sightseeing experiences that didn't bring me closer to the heart of the city. I would simply pretend that I am a local walking around the city to run some errands, meeting old friends and chatting to random people who started a conversation with me. After all, all I always wanted, is to get that ultimate feeling of what it's really like to be a New Yorker.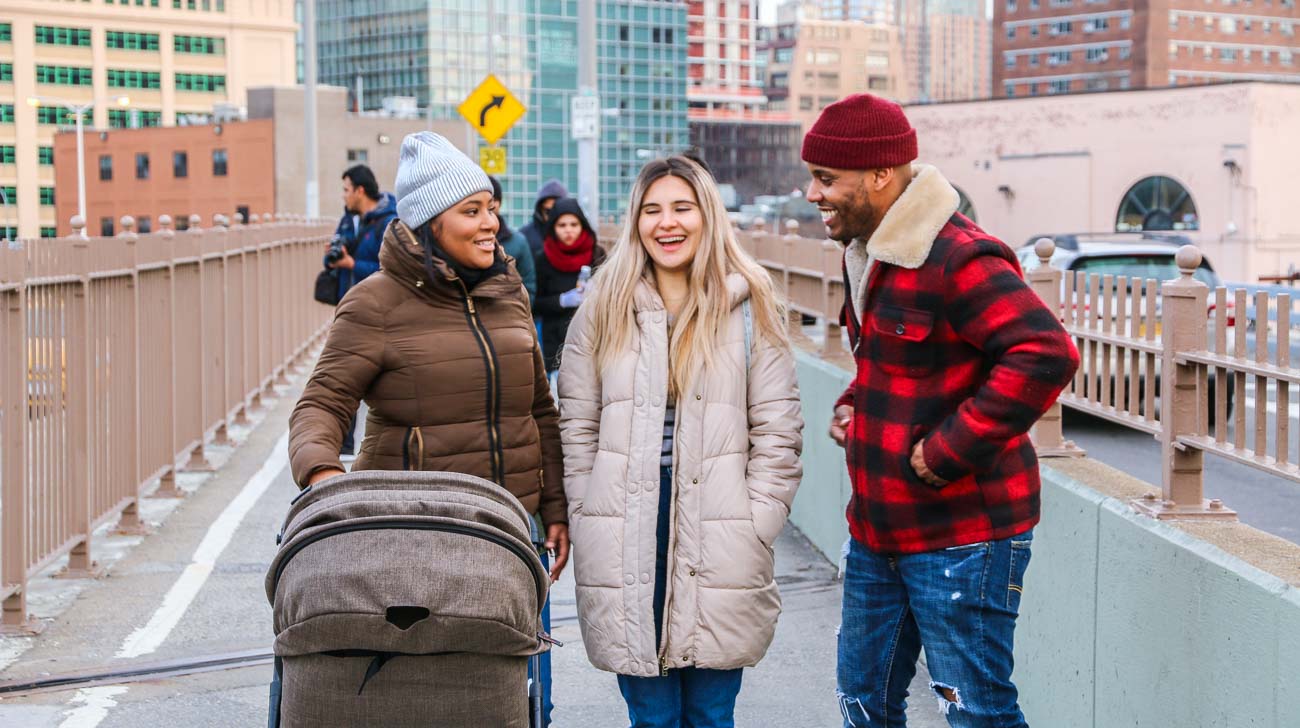 Like It? Pin it!