This post may contain affiliate links. I receive a small commission at no cost to you when you make a purchase using my link.
Tampere is probably one of the cutest and coziest places to visit in Finland if you are looking for winter wonderland charm without going too far away from civilization. There are plenty of things to do in Tampere, from cute colorful houses, and the observation tower that serves the best donuts in the city, to craft beer pubs and easily accessible nature. Just some 160 km north of Helsinki, Tampere is the biggest inland Nordic city. You might not have heard about it or came to visit Finland for it. But I promise you, this city will make you fall in love with it just like I did.
Top Things to Do In Tampere
Try typical Finnish donuts at the Pyynikki Observation Tower
Observation tower itself is worth a visit because it opens up the gorgeous views to the entire Tampere city. After all, Pyynikki tower is the second tallest one in Tampere! (read on for the first one). I cannot comment on the summer views, but in winter this is one of the best places to see the wonderland that Finland can become. Getting up the Pyynikki Observation tower costs 2 euros if you want to use the elevator (you can easily get up there without it).
Pyynikki is so popular that you might spot the queue extending all the way to the outside of the front door, but most likely, the line has nothing to do with the observation tower itself. The thing is, the best local donuts are being served in the small coffee shop downstairs called Pyynikkin Munkkikahvila Oy.
On Sunday, a lot of locals come here for their morning dose of coffee and freshly baked 'munkki' (Finnish for donuts). They are a bit different from standard American donuts, and they might not look as fancy without the colorful glaze, but they are traditional, very tasty, and so generously covered with sugar that you'll definitely end up having some of it on you while eating. Pyynikkin Munkkikahvila Oy has been in operation for over 20 years as a family owned business and still stays among the favorite coffee spots in town.
Go view hunting around the most colorful part of the city – Pislapa
You simply cannot skip the most colorful part of the city – the Pispala neighborhood.
Pispala is famous not only for its cute colorful wooden houses but for some of the most impressive cliff views which make this area a perfect place for a weekend fresh air stroll. Once a working-class neighborhood, Pispala is now one of the prettiest places in Tampere with plenty of Instagram-worthy spots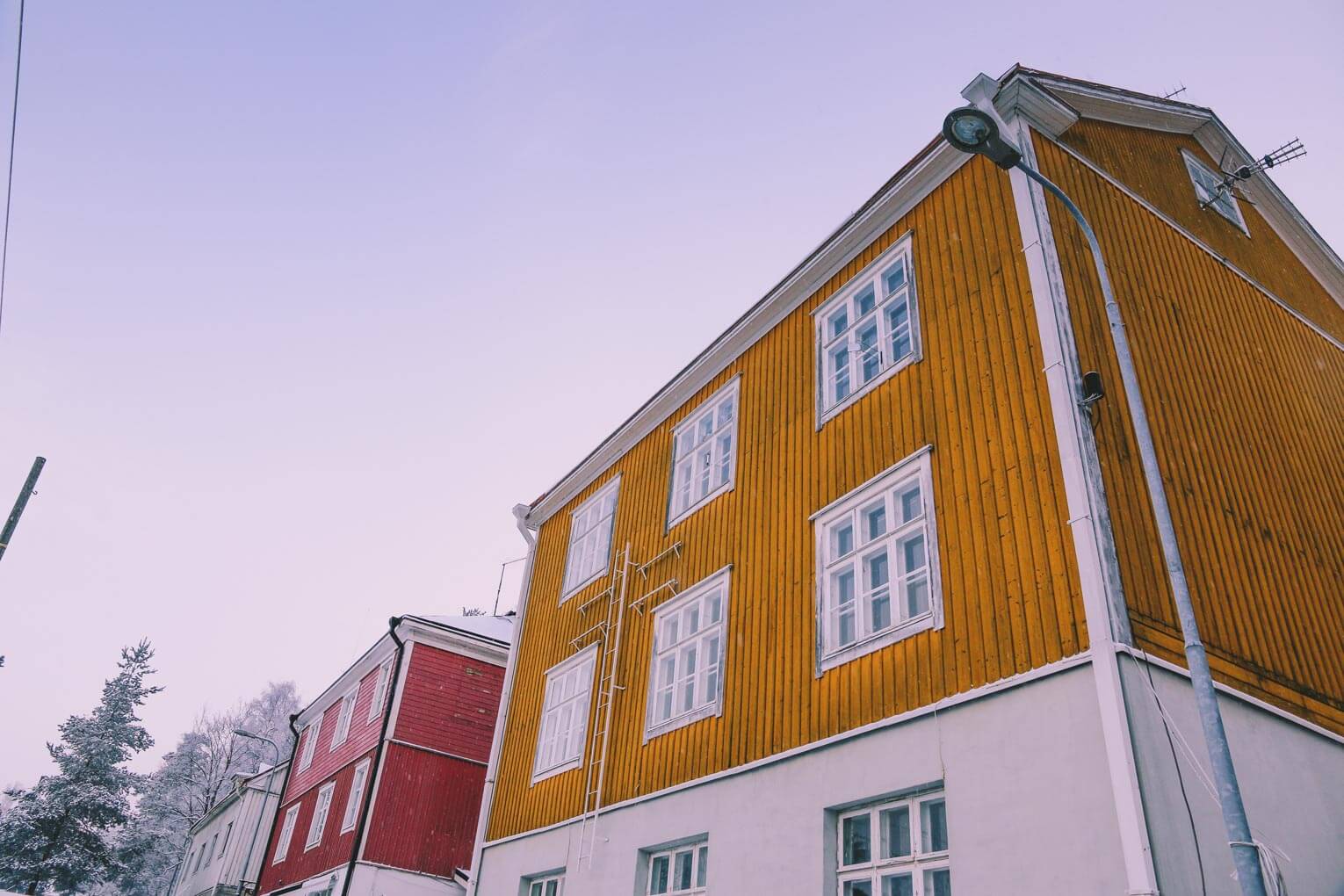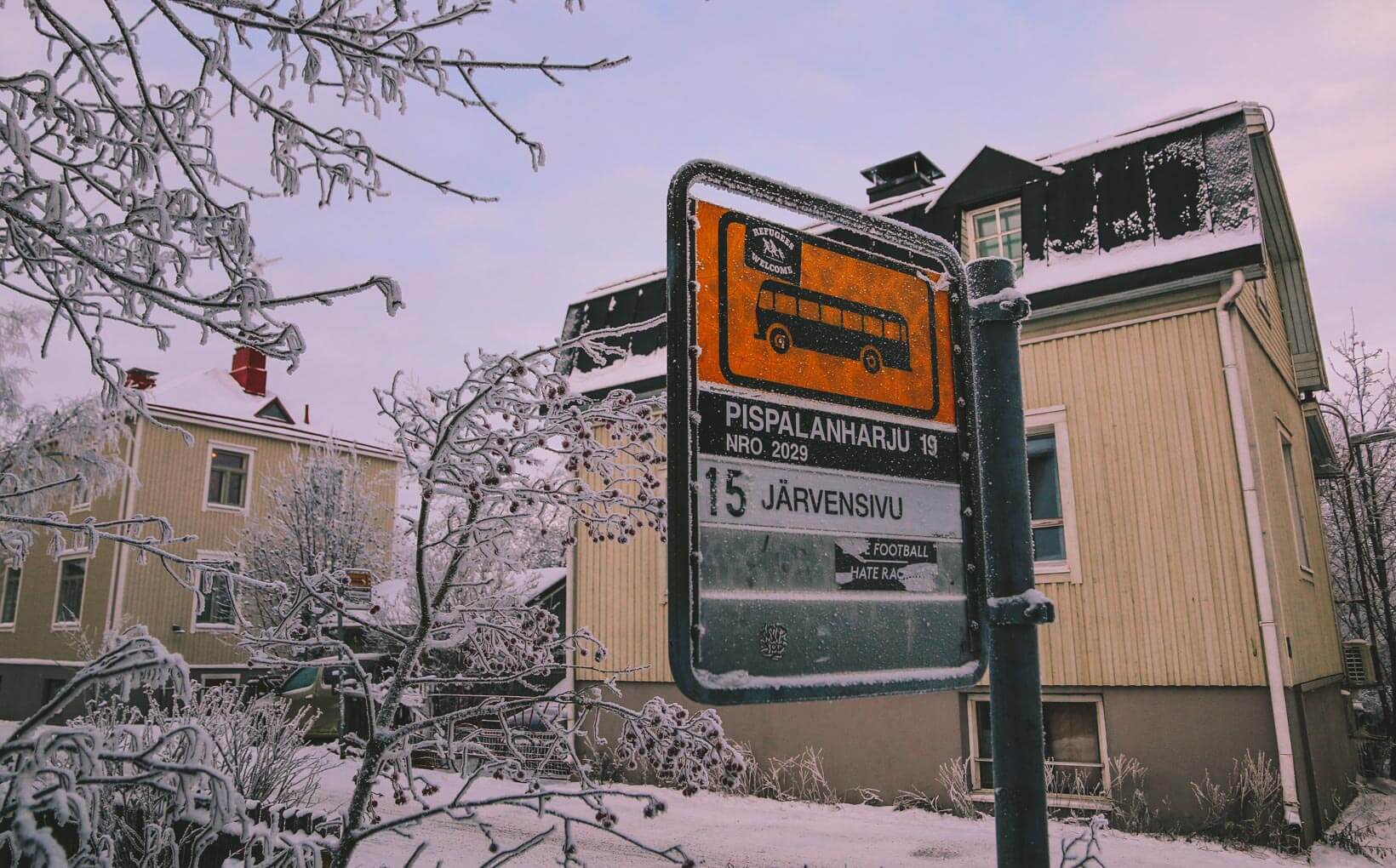 Pispala is worth visiting any time of the day, but the golden hour right before sunset is especially magical as this is when you can see the sun setting behind the frozen lake.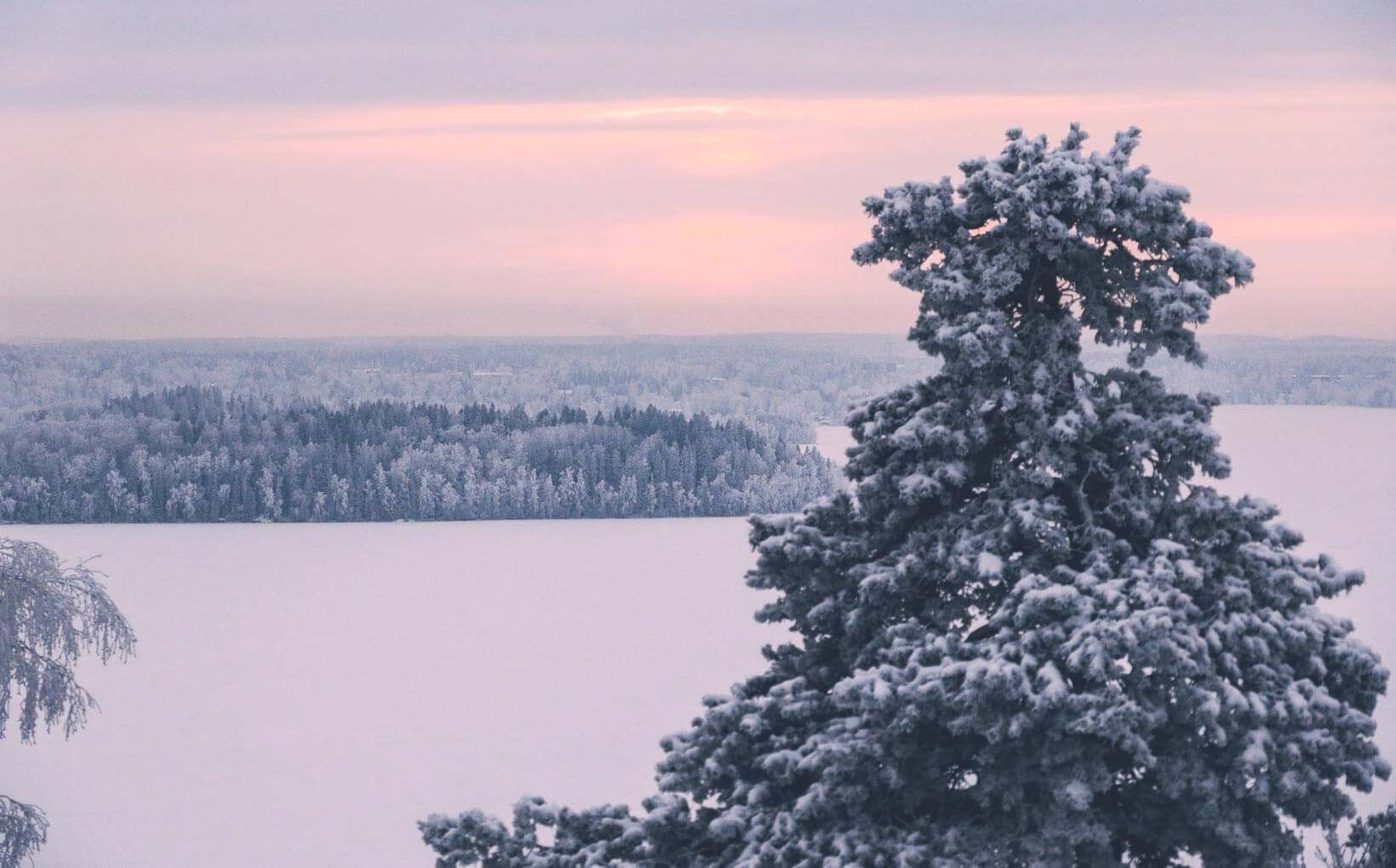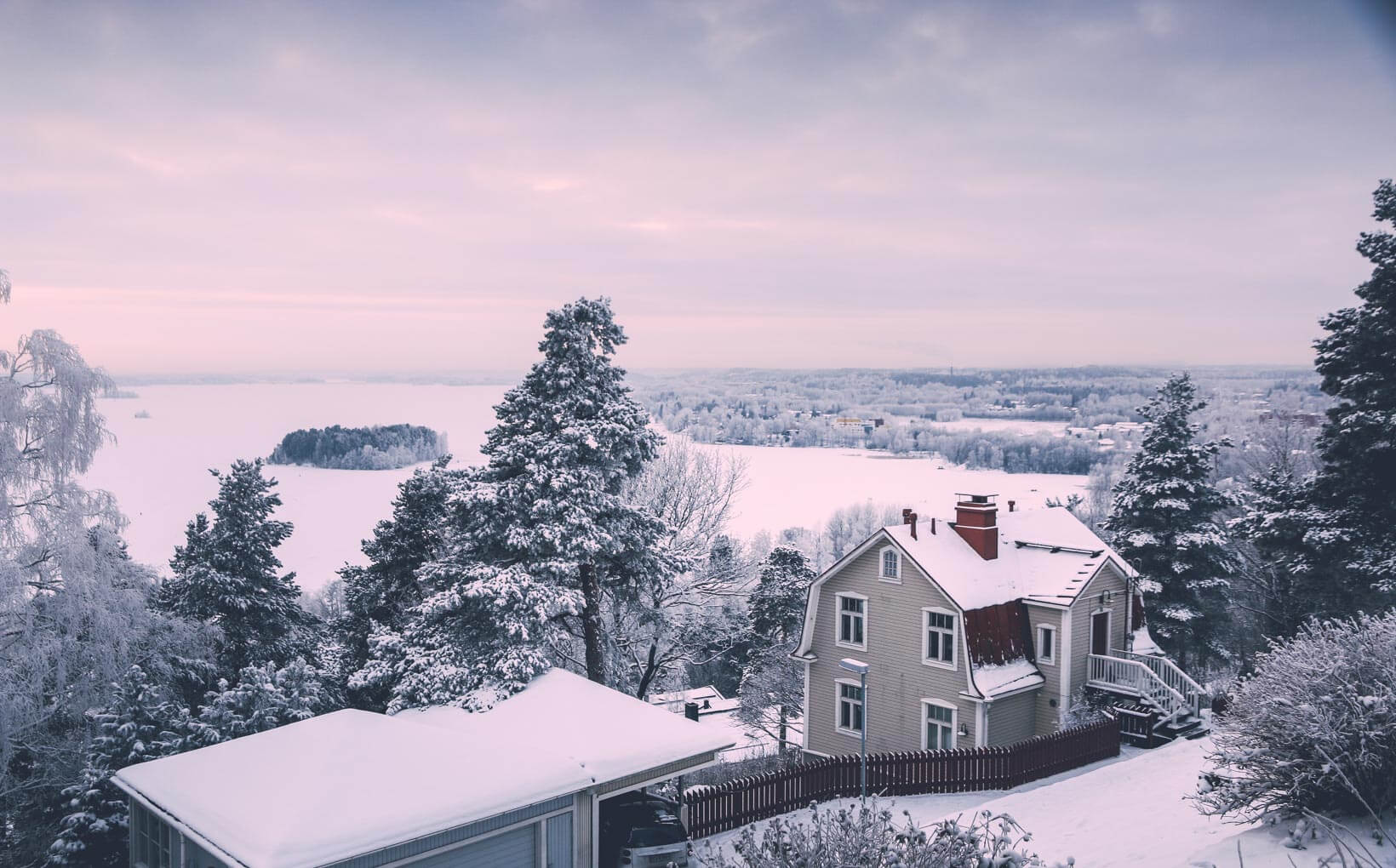 Visit the one and only Moomin Museum
Tampere is home to the only one Moomin Museum in the world! If you have never heard of Moomins before, do not stress out, you're not alone. Moomins are fictional characters portrayed by the Finnish author and illustrator Tove Jansson in the middle of the 20th century. The series of the Moomin children's books
became widely popular in Scandinavia and the Baltics in the post-war period, reaching the new boom in the 90-es with the release of the animated series which had great success in Japan.
Fan of the Moomins or not, visiting the Moomin Museum in Tampere is a great way to experience the local culture and peep inside the mind of Tove Jansson, seeing her original illustrations and getting the full story behind the creation of characters. The museum has charming reproductions of the Moomin house and installations depicting their adventures.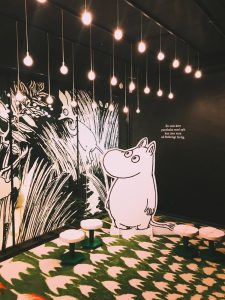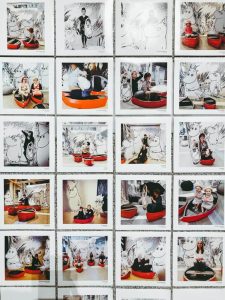 Get the ultimate local experience with traditional Finnish sauna
When you are thinking of the best things to do in Tampere, a self-proclaimed sauna capital of Finland, you cannot skip the ultimate Finnish experience – the sauna. You are almost guaranteed to have a sauna in your hotel, gym, and even hostel. Many people have saunas in their apartments which is understandable, since you need a lot of warmth to survive through the long and dark Finnish winter (I am actually jealous and wish we had more of them in Denmark as well).
Where to go to the sauna in Tampere?
Going to a sauna might not be new to you, but when you go public baths of Rauhaniemi sauna in Tampere you are getting a totally different experience. First of all, the sauna has been built more than 60 years ago and it preserved that vintage feel very well.
What makes Rauhaniemi sauna authentic is the fact that it still operates the same as long time ago: saunas are mixed and fit women, men and children together. There is very little space and absolutely no sign of luxurious facilities. Rauhaniemi is small and is meant for sauna procedures only, so there is no spot to sit around and drink coffee, it is a quick get in, change, sweat and head out to the lake kind of place. Think of it as a naked sauna bar, where everyone is coming to have fun and rub their shoulders against one another. Therefore, be sure to pick your swimsuit accordingly.
Rauhaniemi sauna is for hardcore people
When you are approaching the sauna, the scene looks absolutely insane: it is freezing cold, your toes are about to falls off, you are chewing on your scarf, you finally walk up to the sauna building to see steaming people walking around almost naked, and more so – jumping into the freezing lake! Just imagine, the rest of the lake is so frozen that only a few meters away, skiers and skaters run on the ice, you can also see cars testing the strength of that ice too.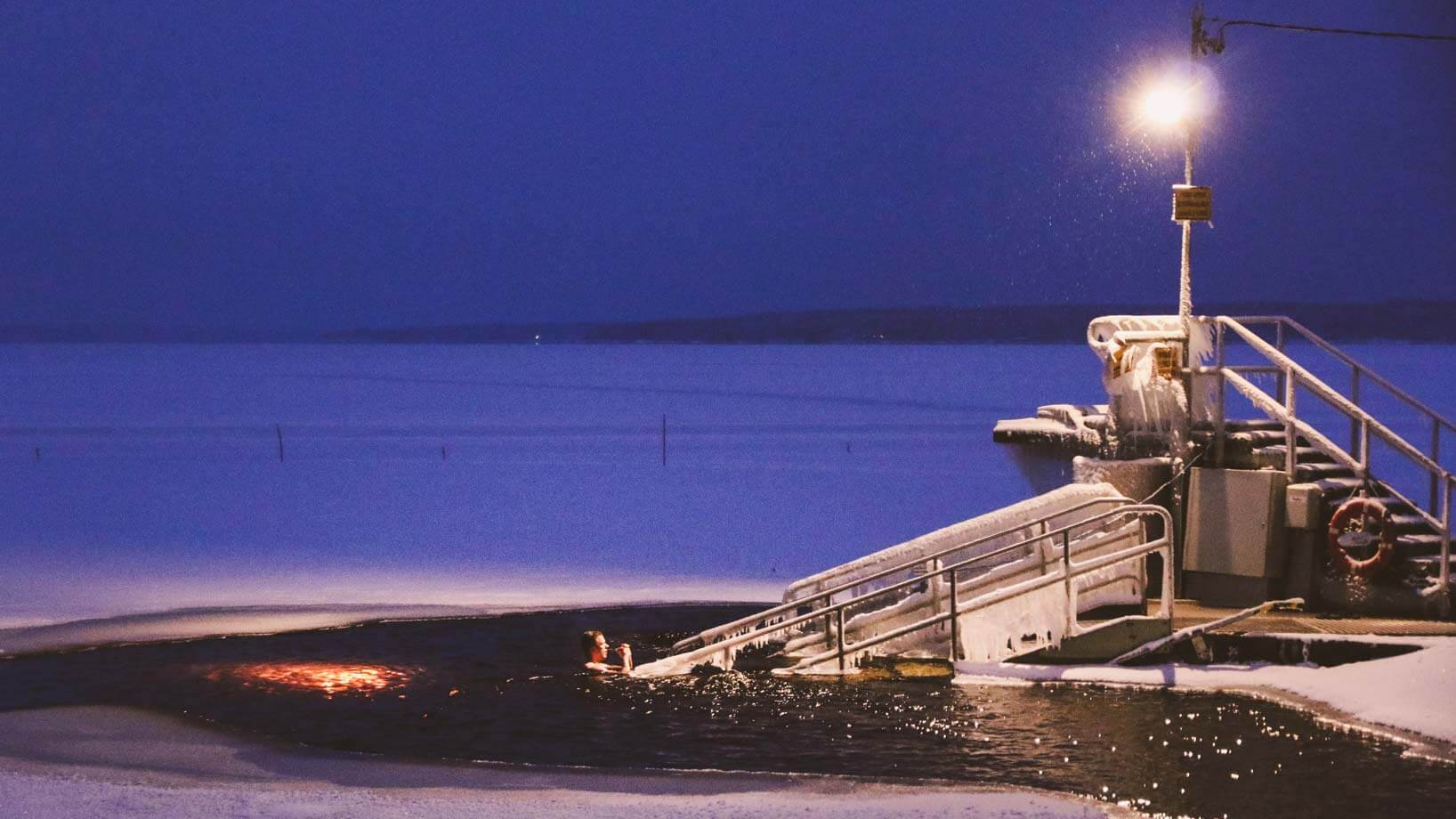 It is worth coming here even if you are not into getting sweaty together with a group of strangers. Rauhaniemi sauna is situated right in between two lakes, surrounded by tall and proud pine trees. It is an amazing place to take photo shots or just sit on the bench enjoying nature (probably not in wintertime, cause you'll freeze). Sometimes, if there is a chance to see the Northern lights in Tampere, this might just be the best spot to see it (though we haven't seen any).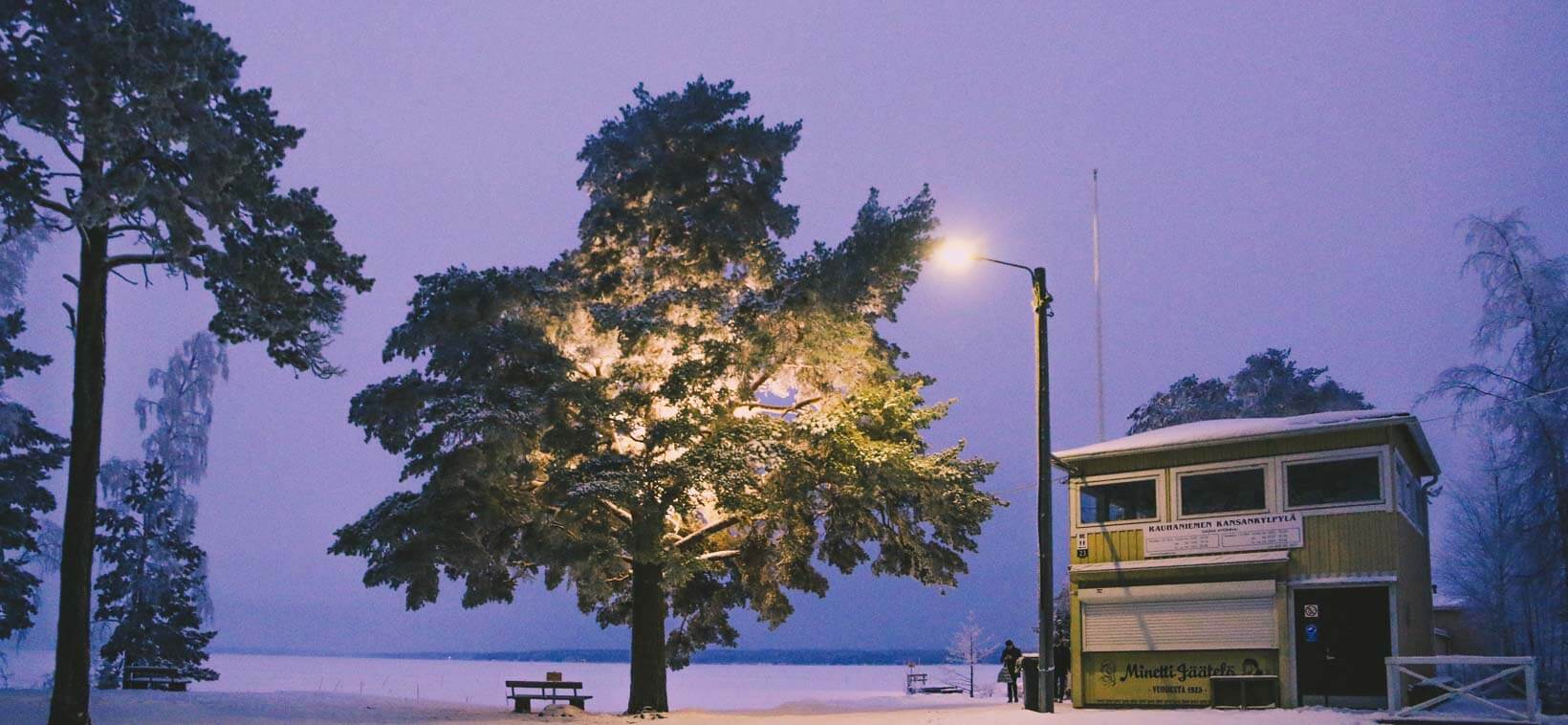 Take a look at the city from atop of Tampere's tallest building

Kill two birds with one stone by visiting Moro Sky bar: get the view from the tallest building in Tampere and have a drink at a cozy bar. Moro sky bar is situated on the 25th floor of Torni hotel, which is the tallest hotel not only in Tampere but in entire Finland!
Try to get here on a clear day for the best views, but if you happen to be here on a misty day, do not feel sad, the sweet pastries and tasty cocktails with cheer you up.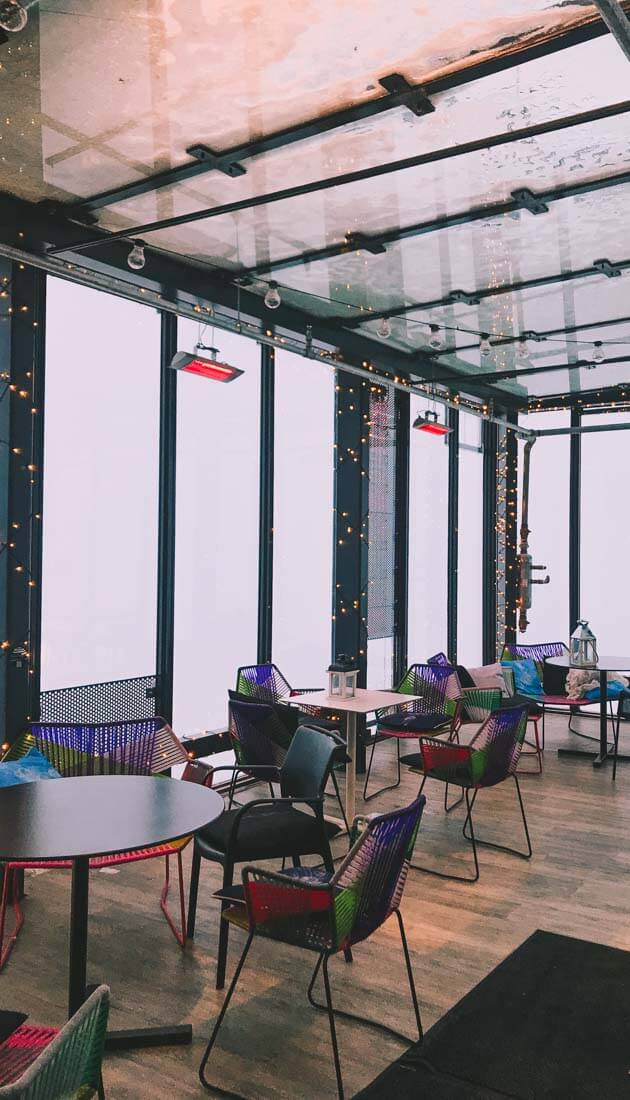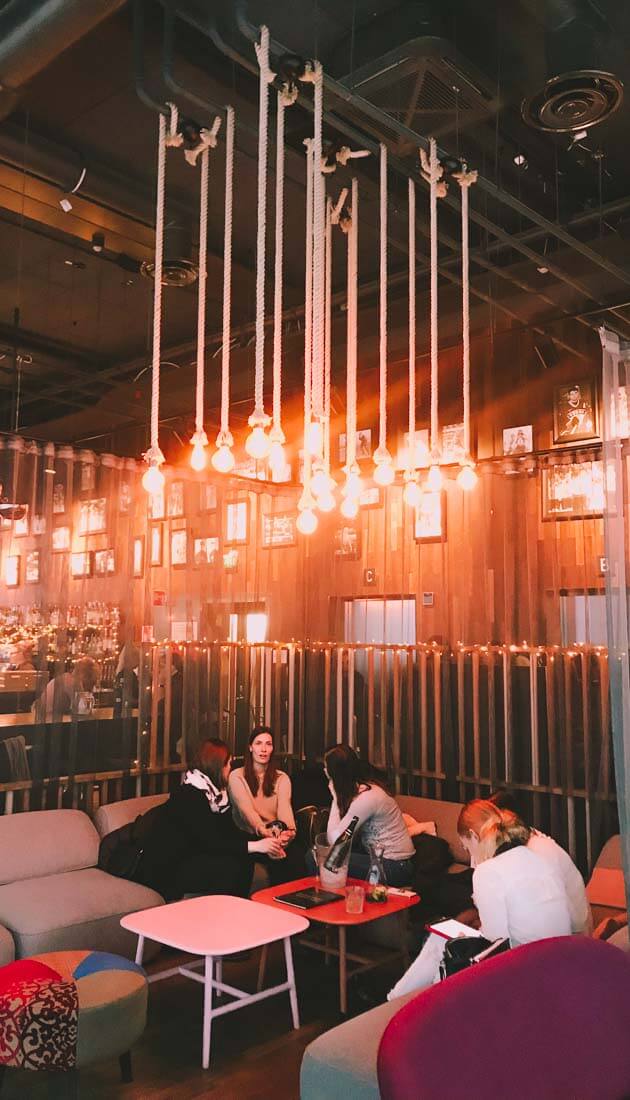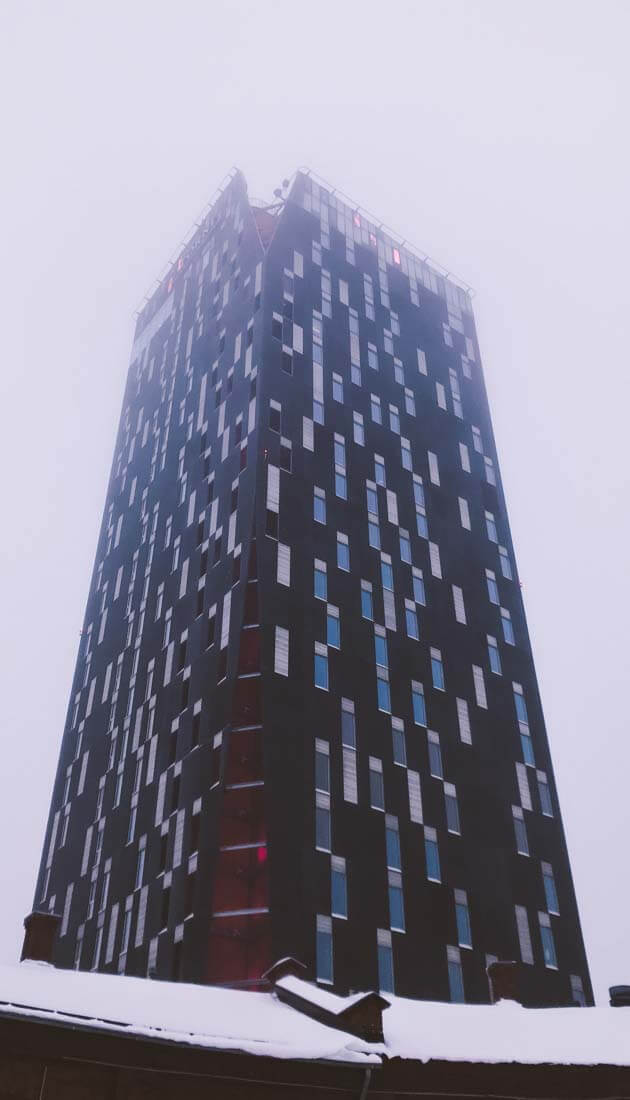 Get the start-up vibes in Finlayson industrial area
I personally just love it when people give those old outdated buildings a new life. Tampere is a great example of that happening. In Finlayson industrial area, the old factories that are not in production any longer are taken over by the startups which reuse them as offices. Take a stroll throughout the area and see the interesting and modern part of Tampere.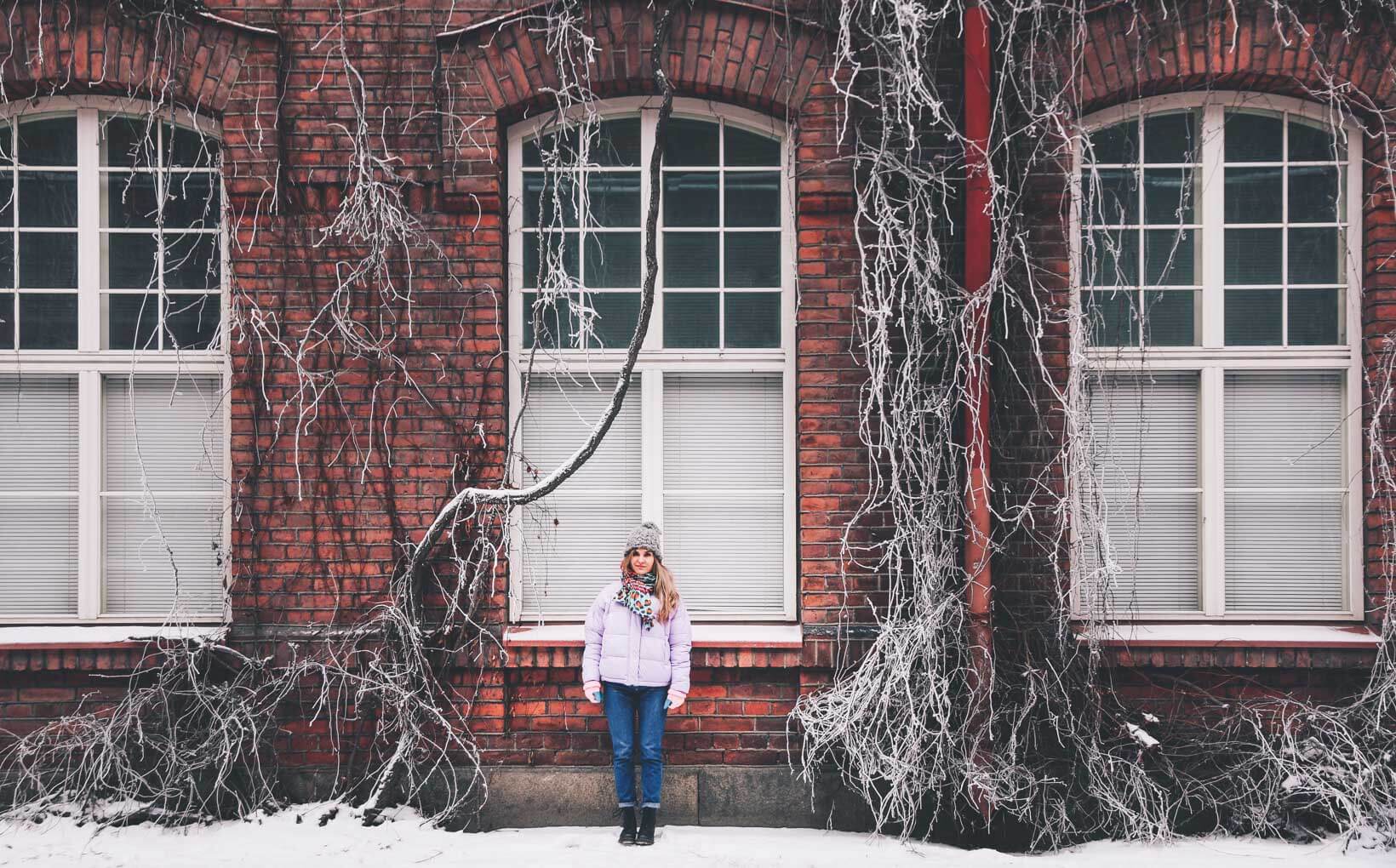 Take a walk through the main street
In my view, the best way to see the city is always on foot. Even if it is -15C degrees outside, take a quick walk through the main street of Tampere, Hameenkatu. Passing the railways station, and the river, stop by the Kirjastonpuisto park. A park in Finnish winter is a true winter wonderland with kids running around with their sleighs, seemingly not afraid of frozen benches and handles.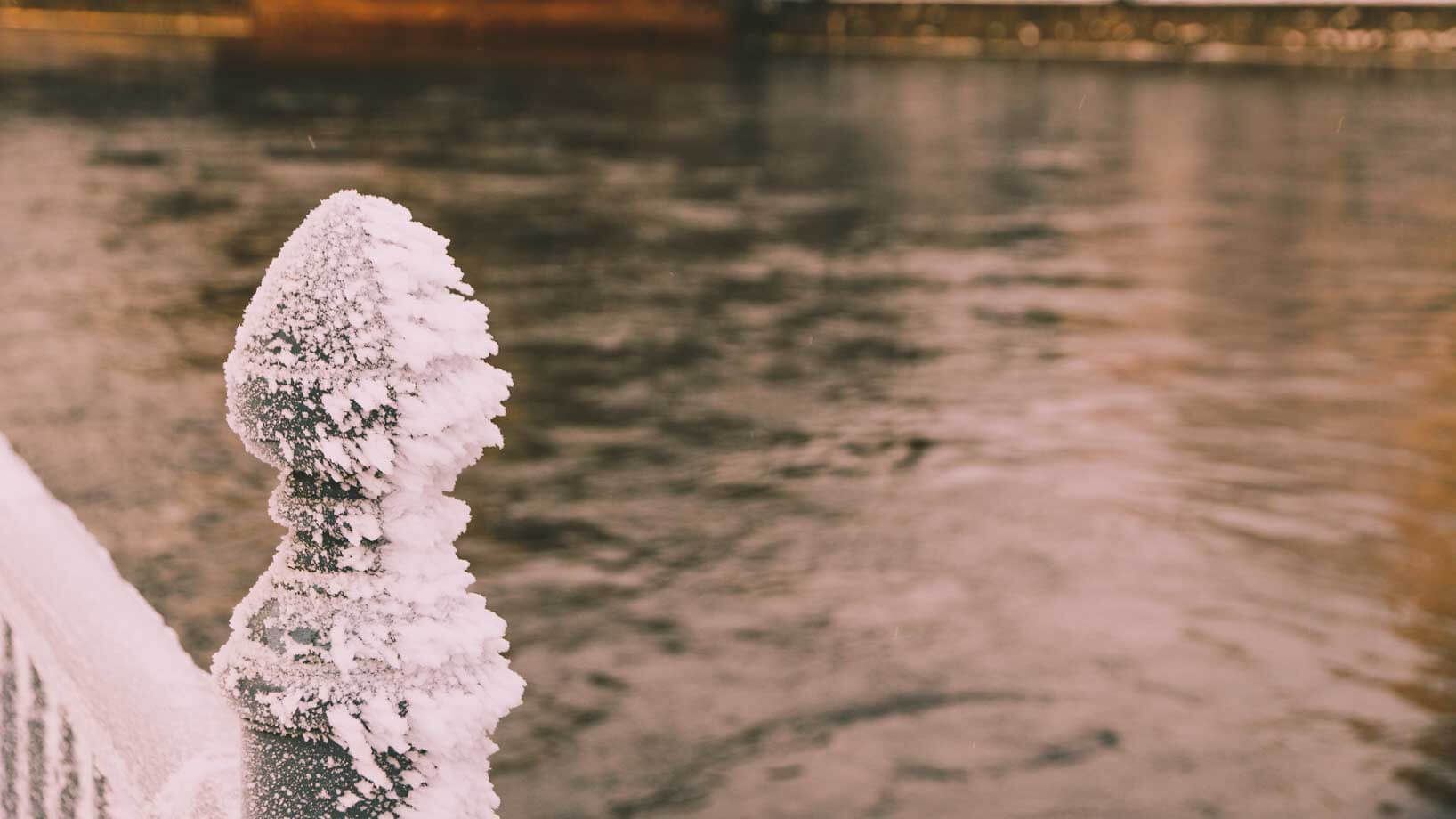 Shop hop at the old stable yards
It is fascinating how time changes the destiny of certain places. The area of Tallipiha in Tampere, for example, used to be the stable yards, where horses and horse-caretakers lived. Now, this area with cute Russian style old wooden houses has a new life. This is where the artsy residents of Tampere found their belonging, opening boutiques, craft shops, and cozy cafes. You can easily get lost in time hopping between cute locals shops in Tallipiha Stable Yards.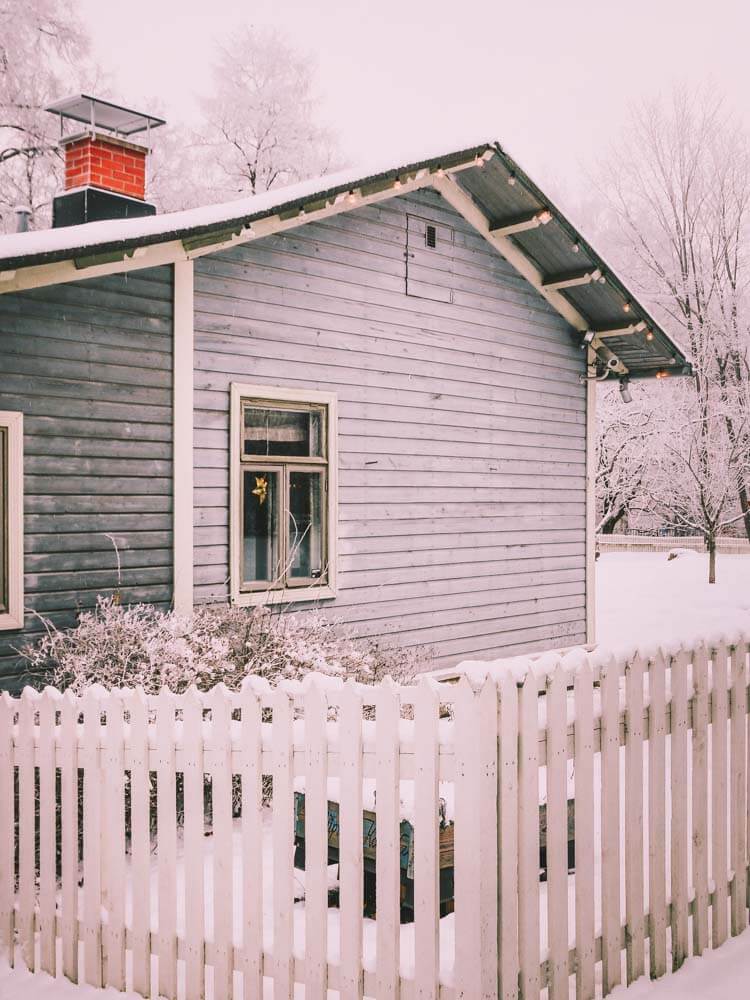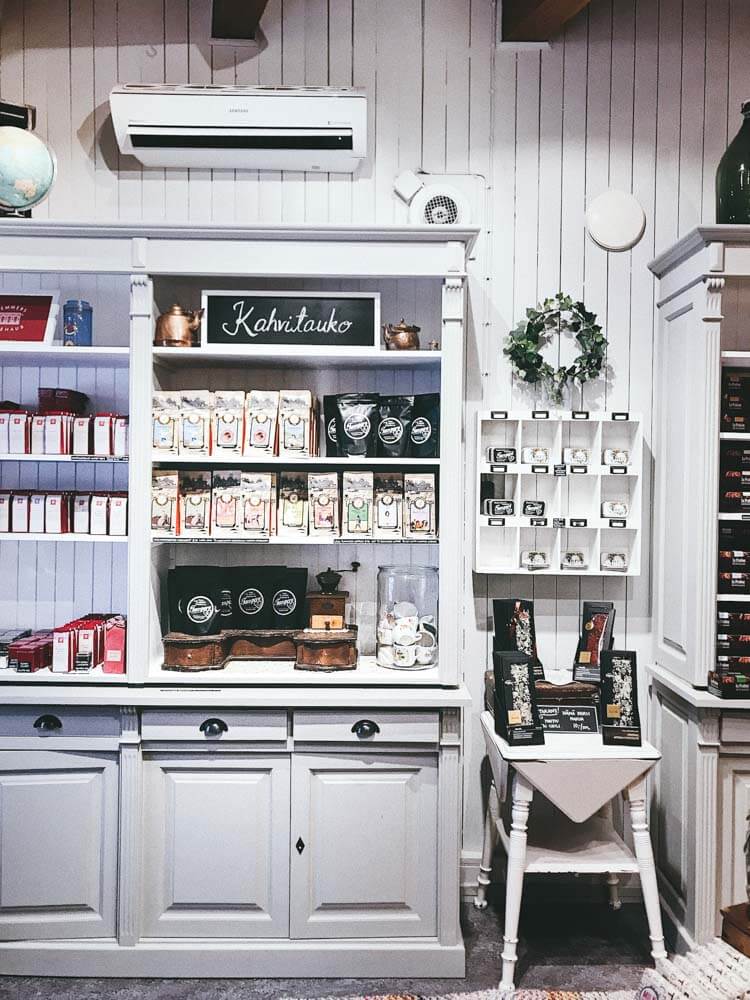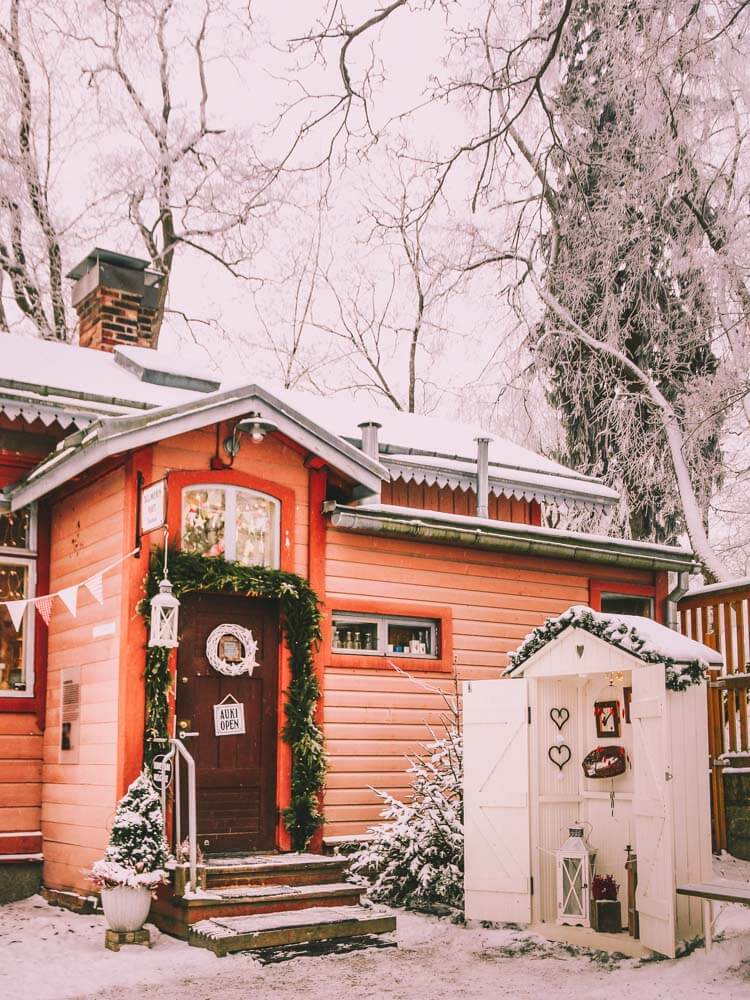 Where to eat in Tampere?
Tampere is also somewhat a culinary spot of Finland. Finnish food, in general, made a really good impression on me and one of the things I will recommend in particular, is a Finnish salmon soup. During my visit to Finland, we had this soup served at least three times and I never refused to eat my portion. What could be a better cure for winter cold than a salmon floating in crème?
Have a special Moomin dinner at Ravintola Tuhto
While you are at the Moomin Museum, do not miss the chance to have a special Moomin menu dinner at Ravintola Tuhto restaurant, which is located in the museum building. Though the menu items are meant to be secret, I will give you a hint: it will include the most awesome soup I have ever tried. Cozy atmosphere and great wine guaranteed.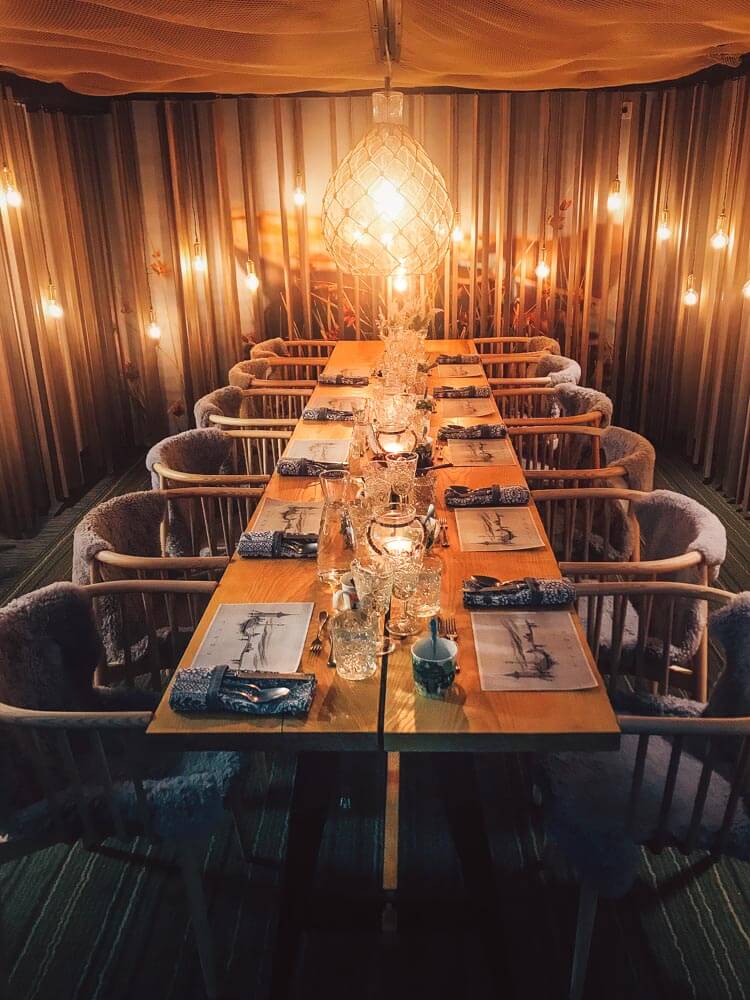 Have a brunch at a signature cafe Pispala
The cafe Pispala was opened by the local chef who used to work in different parts of the world and after meeting his American wife moved back to Finland, Tampere and decided to open this cafe with a touch of American vibe.
After years of owning the place and bringing it to the top level, the couple still comes in to serve the customers from time to time. And it does increase the feeling of homely hospitality. The charm of these two people extends into the dining room whether you notice it or not. You want to be here longer just to witness them do their job.
The menu here changes from week to week depending on a theme. One time you might get Italian flavors while just a week after you'll be in for some tasty American pancakes with scrambled eggs and chicken.
As they say themselves, cafe Pispala is about creative cooking with flavors from around the world prepared by a couple who has lived and cooked in four continents. And I loved it!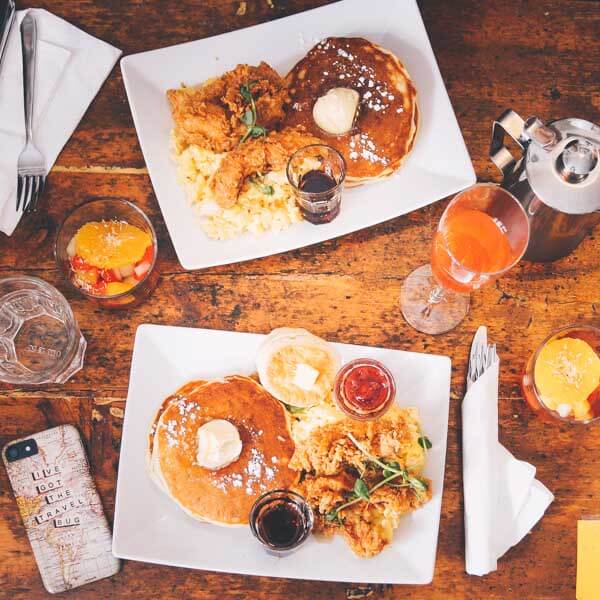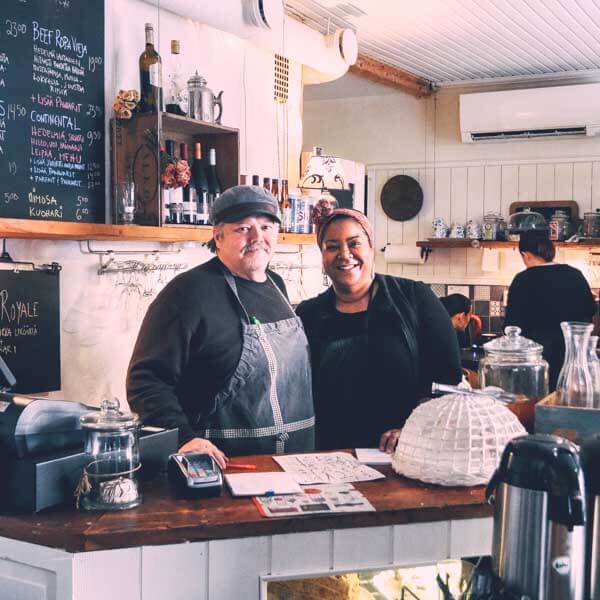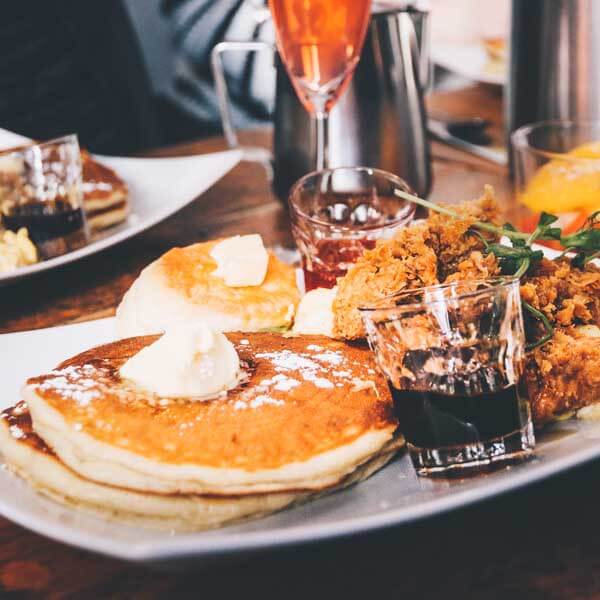 Discover local craft beer culture in gastropub Tuulensuu
Rated as the best beer gastropub in Finland, Tuulensuu has something to offer to a fellow craft beer lover. Tuulensuu is proudly brewing their own beers to be enjoyed in the gastropub and bough in the local supermarkets. Apart from that, this place can offer you a generous selection of 400 beers from all over the world. Just ask the waiter to give you a taste of some of your favorite brands and I am sure you would be able to find it here.
Grab a lunch at Market Hall Kauppahalli
One of the biggest roofed market halls in the Nordics, Kauppahalli market is more than 100 years old! It is still serving its customers who are searching for the best bakery products, meat, cheese, veggies or maybe just a quick lunch behind the counter. Kauppahalli is not just a food market, it is a history in itself.
Before you embark on a winter break in Finland, you might want to acquire a proper Nordic sweater that will keep you warm and also make you fit in.
Where to Stay in Tampere?
If you don't have time to go to the actual Lapland, there is a solution. Staying at the Lapland hotel Tampere will recreate the magical cozy atmosphere of the true winter wonderland while keeping you close to Tampere city center. The hotel's winter wilderness styled lounge suggests an escape into the wild, giving you the sense of adventure while still cozying up inside the warm hotel.
In your room, the layers of plaid and the sound of a fake fireplace will keep you warm and cozy. Did I mention that they also have a fantastic lounge hall with a glass ceiling?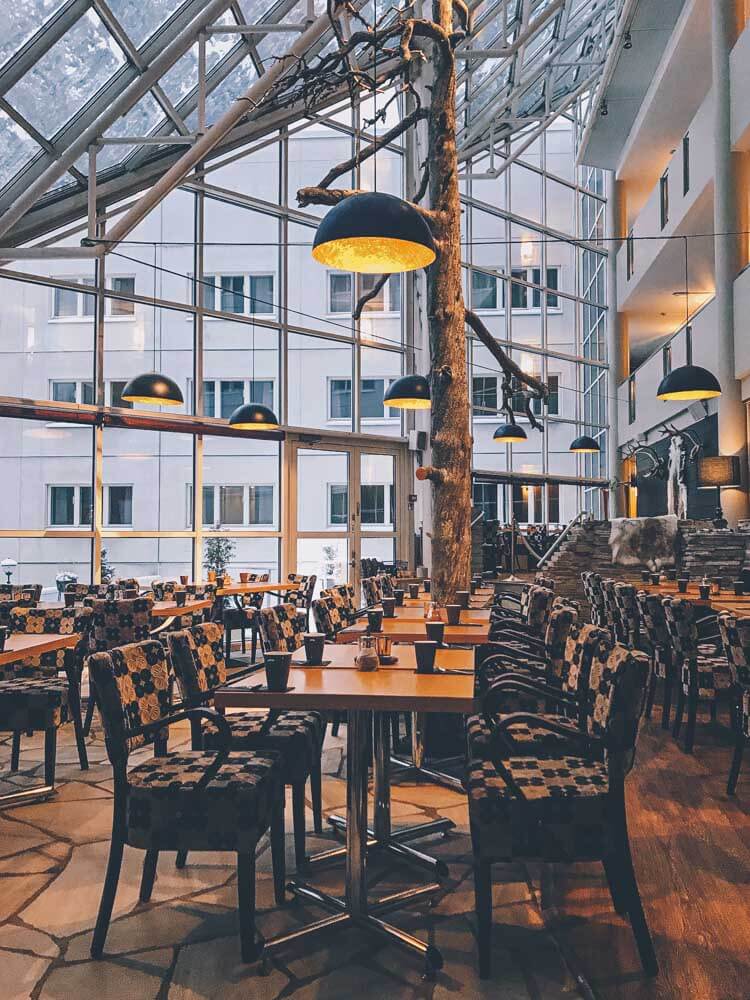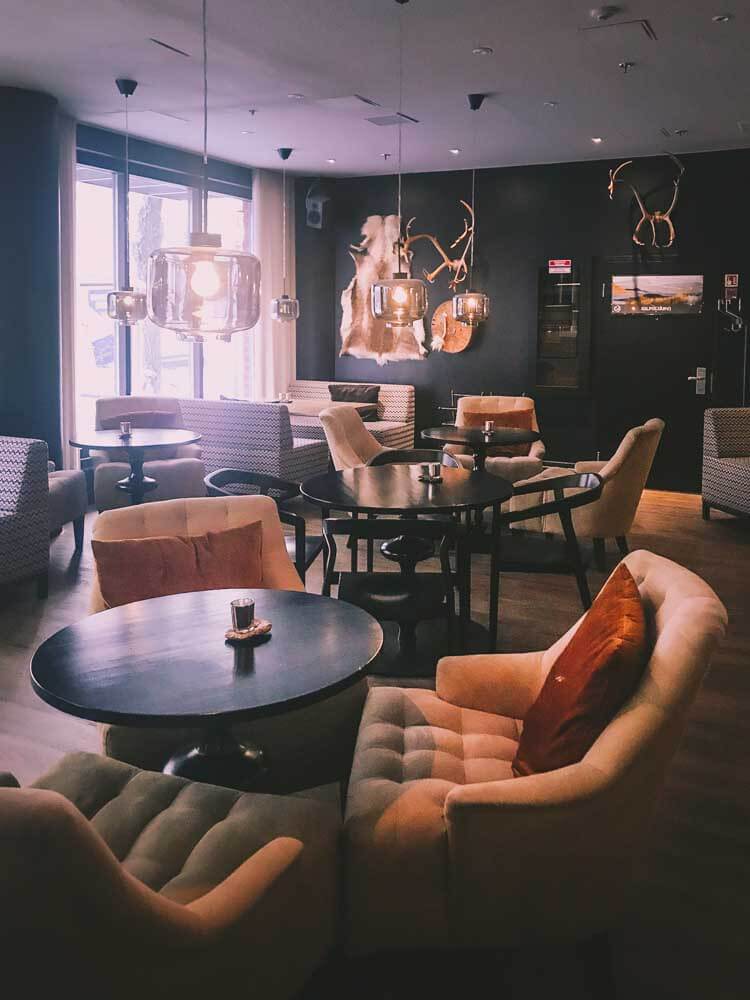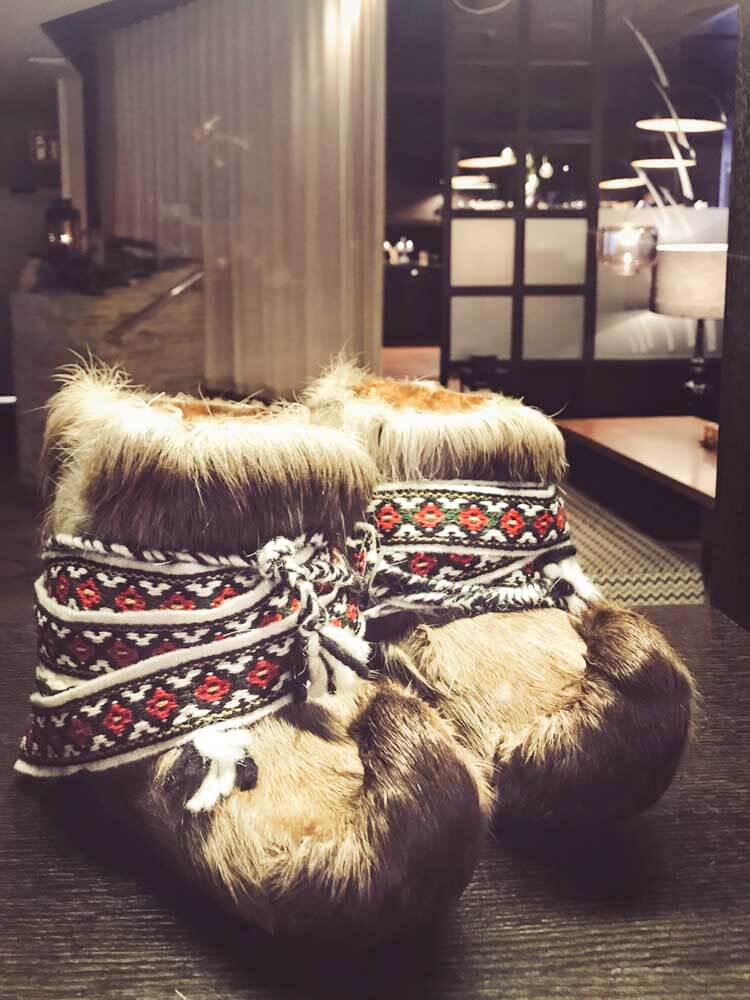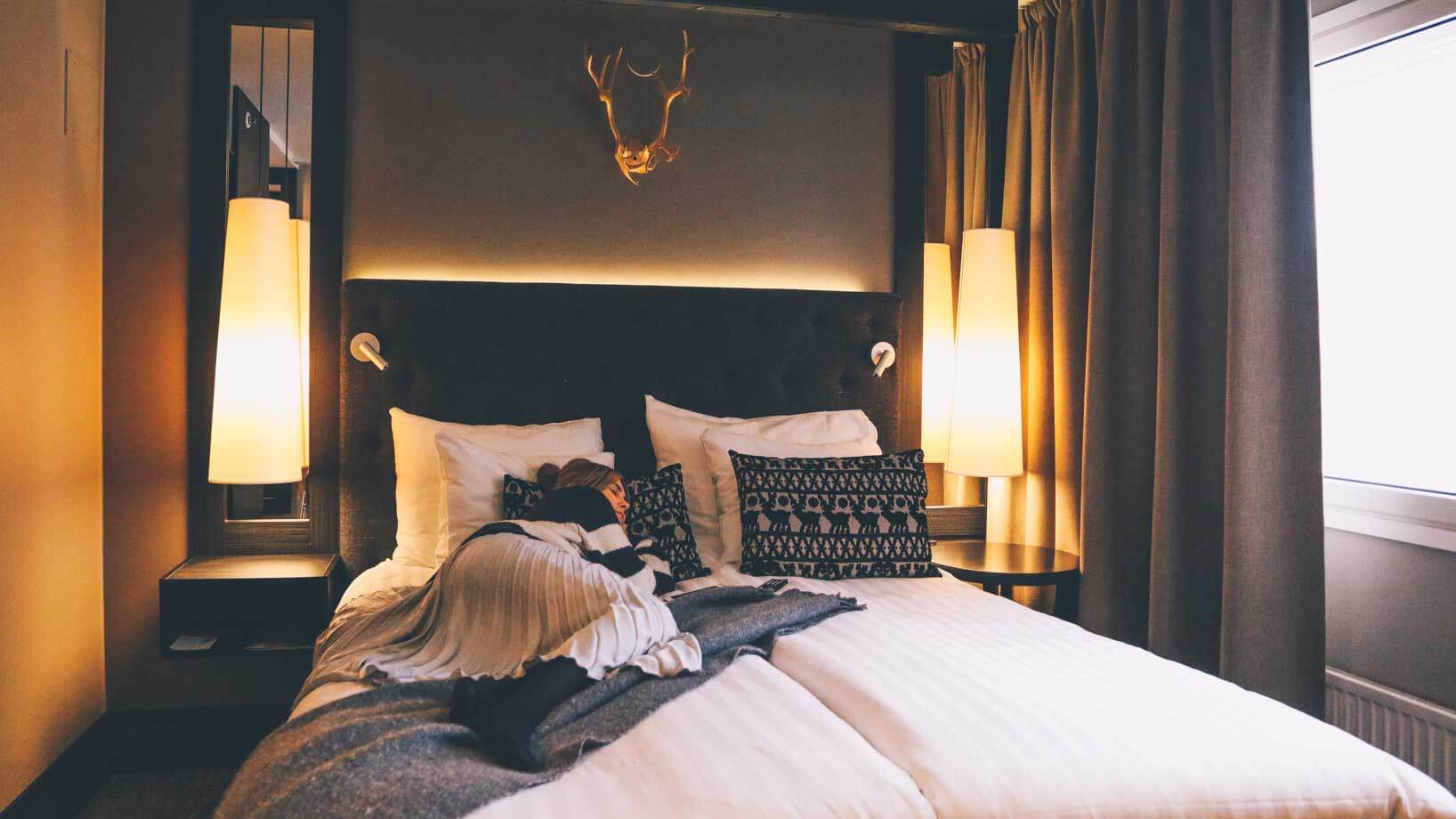 Like It? Pin It!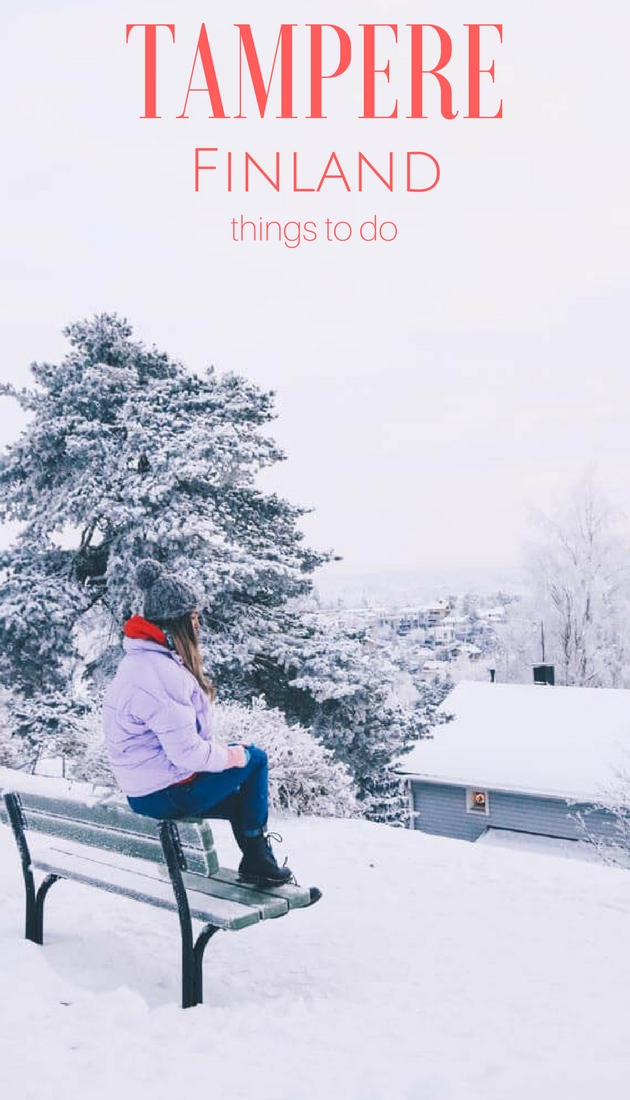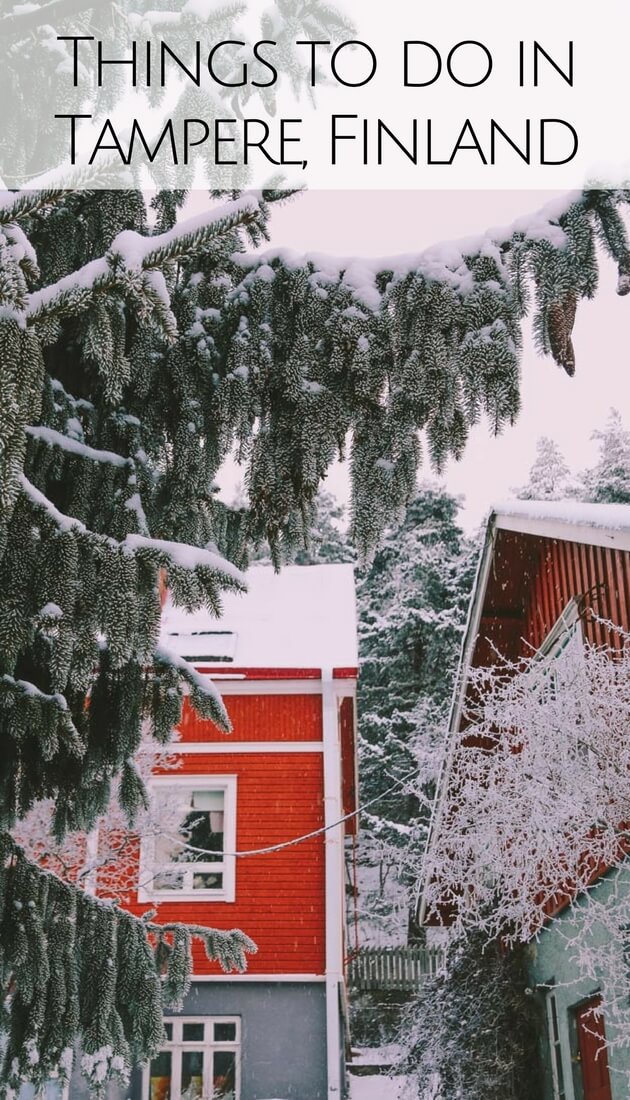 Disclosure: I visited Tampere, Finland in cooperation with NBE Finland and Visit Tampere. The post might contain affiliate links.