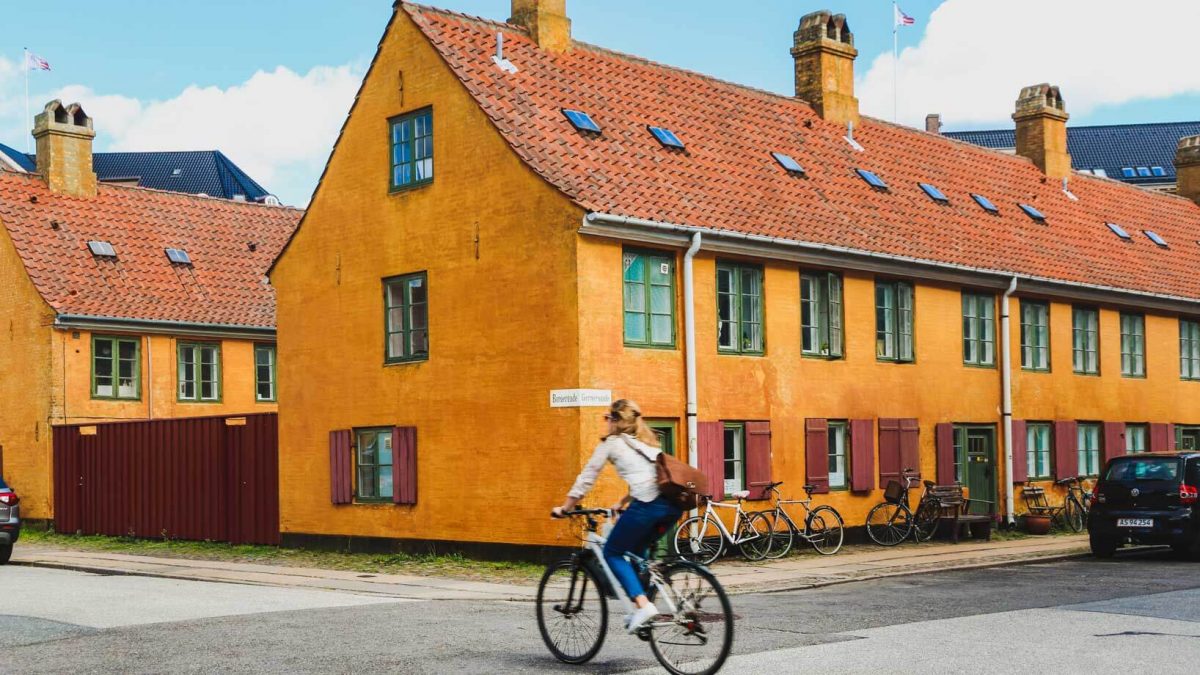 This post may contain affiliate links. I receive a small commission at no cost to you when you make a purchase using my link.
Since I am the one living here for six years, it is up to me to offer some cheap things to do in Copenhagen. Therefore, I decided to draft this comprehensive guide to Copenhagen on a budget to help first-time visitors find out how to get to the city from the airport, which transport ticket to use, where to stay, and most importantly, what to do in Copenhagen on a budget!
First of all, let me tell you that Copenhagen is, in fact, that magical land that inspired H.C. Andersen to write his world-famous fairy-tales. Its relaxed culture, cozy streets and perfectly kept old buildings will bring you into a different world. In my humble opinion, Copenhagen is one of the most beautiful cities in Europe. And to the budget traveler's horror, it is also one of the most expensive ones. I am here to tell you a few tricks on how to travel Copenhagen on a budget.
Getting Around Copenhagen
First of all, you can easily find cheap flights to Copenhagen from many locations. Try searching Momondo. or Skyscanner for some awesome deals. Usually, you can fly here very cheap from London, Stockholm, Berlin, Amsterdam or Paris.
It is also one of the main transfer hubs between North America and the rest of Europe and Asia. So, you can easily find yourself on a long layover in Copenhagen.

Copenhagen card
Before you go ahead and buy that expensive one-time public transport ticket, consider if you would benefit from a daily pass that allows you unlimited travel for a certain period of time. It covers the unlimited rides in 4 zones for all public transport, which allows you to explore the city and get to the airport as well. You have two option: buying a Copenhagen City Pass for transportation only or getting a Copenhagen City Card, which covers your transportation but also gives you access to 80+ best museums.

How much does the Copenhagen City Pass cost?
24-hour pass – 80DKK ($12)
72-hour pass – 200DKK ($29).
Order it in advance and get the ticket delivered to your mobile before you go! Buy your Copenhagen City Pass here.
How much does the Copenhagen City Card cost?
But if you are here for Copenhagen attractions, I suggest you buy a Copenhagen Card. Besides free travel in the Copenhagen area, you'll get access to 75+ museums as well as discounts for shops, restaurants, car hire, and sights. If you have two children under 10 traveling with you, they can use your card for free. It doesn't sound cheap, but if you take into consideration that a regular single ride ticket costs around $4, it suddenly puts things into perspective. A great money saver if you are looking to visit many places in Copenhagen.
24-hours – $63
48 hours – $89
72-hours – $107
120 hours – $144
Once you order your card, don't forget to pick it up at the airport in one of the exchange locations, as the purchase itself doesn't give you a right to ride for free.

Public transport in Copenhagen
Now, to the 'how to get around in Copenhagen' topic. The great thing is that you can easily get to the city center from the Copenhagen airport by the metro in as little as 15 to 20 minutes.
If you don't have a city pass (read above), generally you need to buy a ticket in a ticket booth before you get on any transport, except for bus, where you can pay with small cash. One ticket is valid for all types of transport in Copenhagen, be it metro, train or bus.
A very useful tool to have is a Copenhagen public transport app called
Rejseplanen
, which shows all ways to get from point A to point B, indicating as well, what kind of ticket you need to buy in order to cover all zones.
Copenhagen transport zones
Beware of the confusing Copenhagen zones ticketing system. The way it works is basically by dividing the city into zones depending on how far it is from the city center. So, the city center is zone 1, while the airport is in zone 4. In order to get from the airport to the city you need a three zone ticket to pass zones 4, 3, and 1. The more zones you travel, the longer validity time your ticket gets. For example, 2 and 3 zone tickets last for 60 minutes, while 4, 5, and 6 zone tickets last for 90 minutes.
Copenhagen bike rentals
There are a lot of options for renting bikes in Copenhagen. Almost every 'cykel' store (bicycle shop) will have the rental option.
Nørrebro area is usually the cheapest when it comes to services, so I would suggest renting your bike here. It costs only 50DKK a day for adult and 25DKK for a kid.
If you are all about convenience, Donkey Republic has bicycle stations all over the city so you can easily pick it up anywhere you stay. The cost per day is 100DKK, however, the more days you rent, the cheaper it becomes.
Bike rent Copenhagen is a city cycling system with bicycle station all over the city. You can make your booking online and get 20% discount. Otherwise, the bike rental day costs 130 DKK.
Neighborhoods of Copenhagen: where to stay in Copenhagen?
There is literally no cheap accommodation in Copenhagen. The only budget accommodation in Copenhagen I can think of is couchsurfing or a good friend :). Otherwise, the next option, regardless of whether is it a hotel, hostel or airbnb, would be mid-range in price.
When talking about what is the best neighborhood to stay in Copenhagen, there is no great answer to that question because all of them are awesome! So it just depends on what are you looking for?
Indre By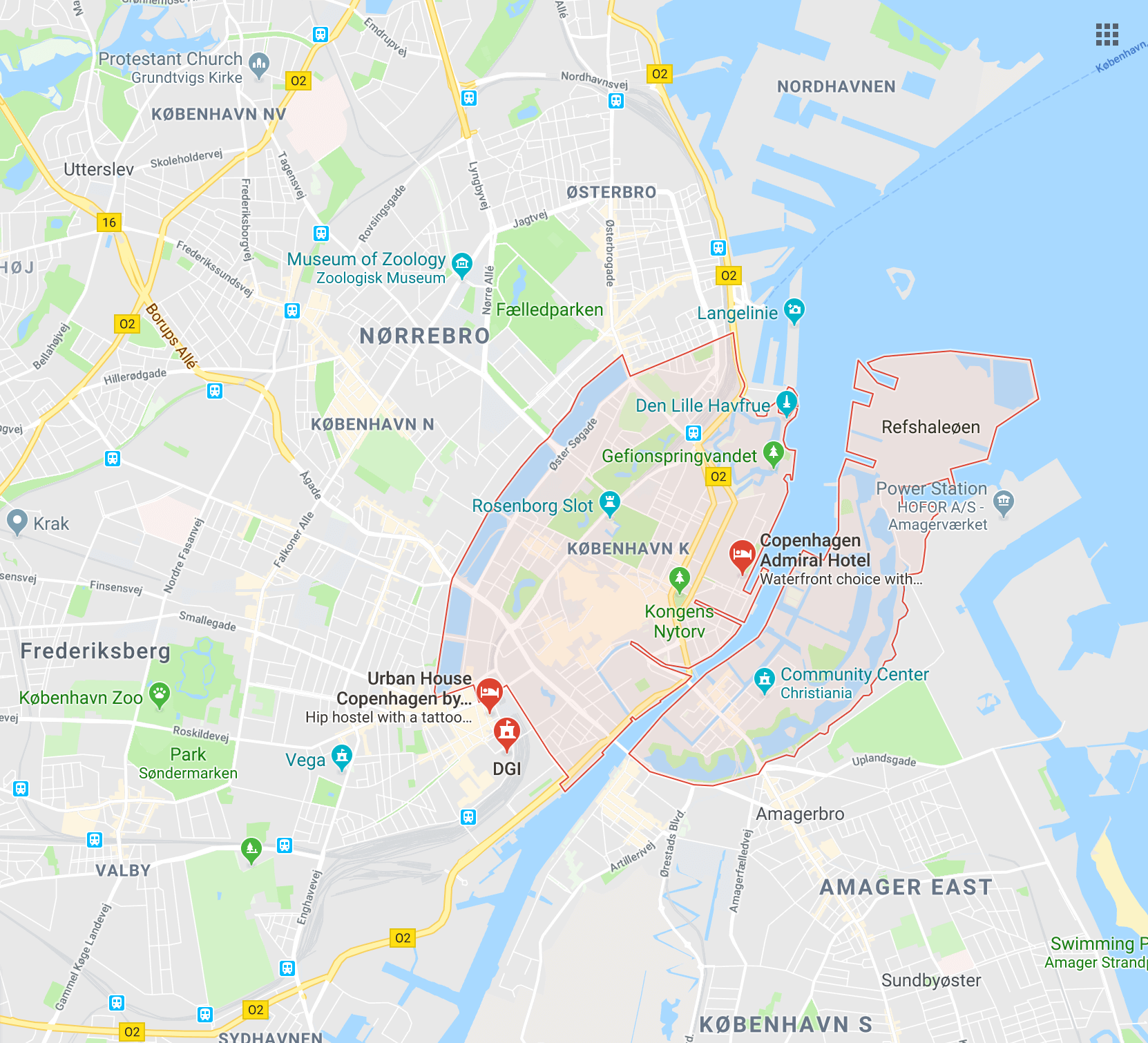 Of course, everyone would prefer staying in the city center (København Indre By) if possible, not that the city is that big. It is always nice to stay at a walkable distance to all the sights, including the Little Mermaid, the Museums, Queen's Palace (Amalienborg), the Strøget shopping street and many more. The inner city is filled with cute brunch cafes for any type of eater, bars for any drinker and cultural and historical sights.
A note of warning though – staying in the center has its downsides, like noise. People in Copenhagen like to party late, so you might have to deal with noise coming from the streets. But nothing that regular earplugs cannot fix.
Good value for money places to stay in Copenhagen city center would be: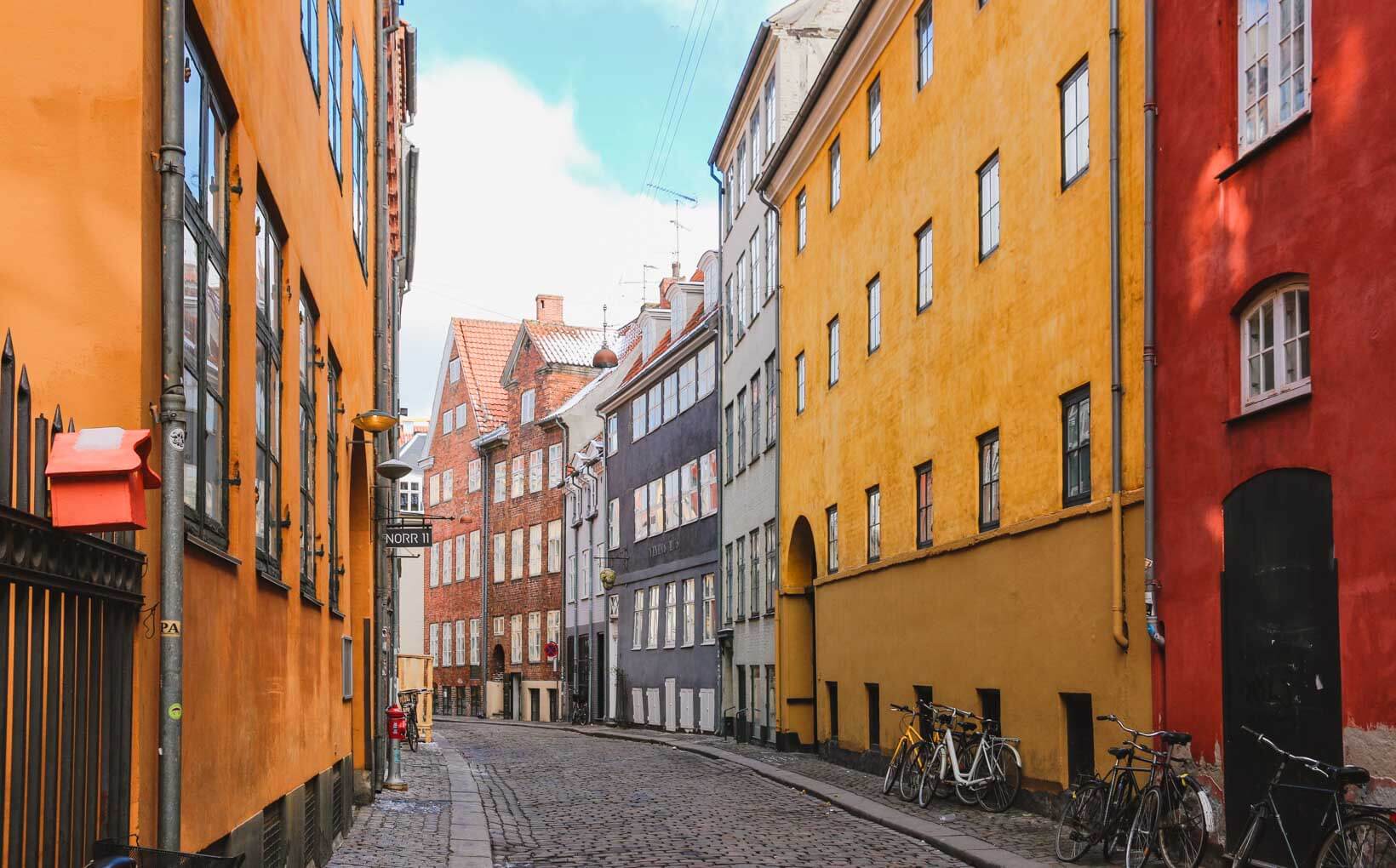 Vesterbro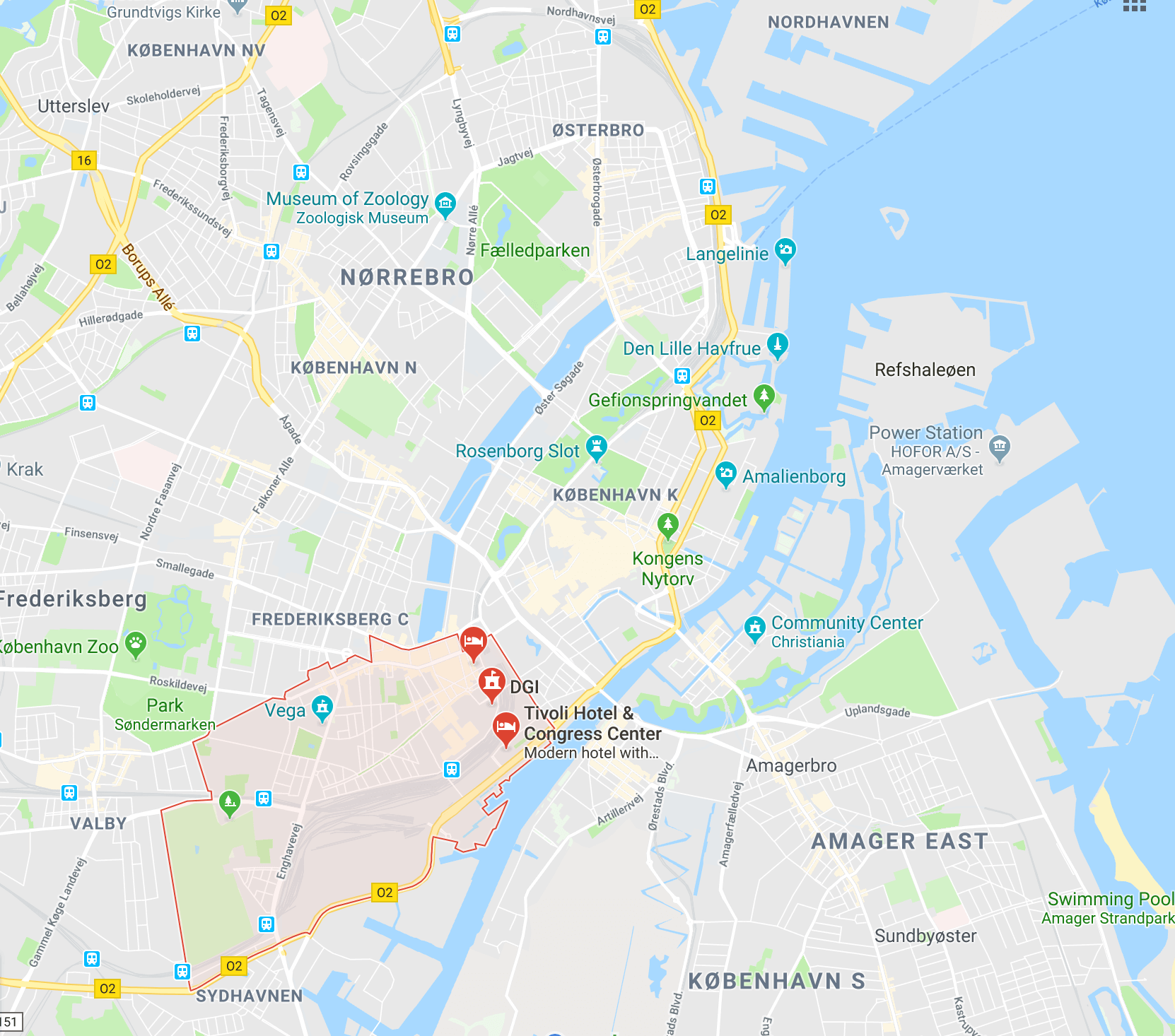 Undoubtedly, the most hip and eclectic of all Copenhagen neighborhoods, Vesterbro, is a nice place to stay as it is never too far from a party or a bar. Variety of best in town restaurants and brunch places, nightlife in the former meatpacking (and red-light, for that matter) district, and endless bar hopping possibilities, will be enough as it is to explore Copenhagen from the hip side. Good value for money places to stay in Vesterbro are :
Nørrebro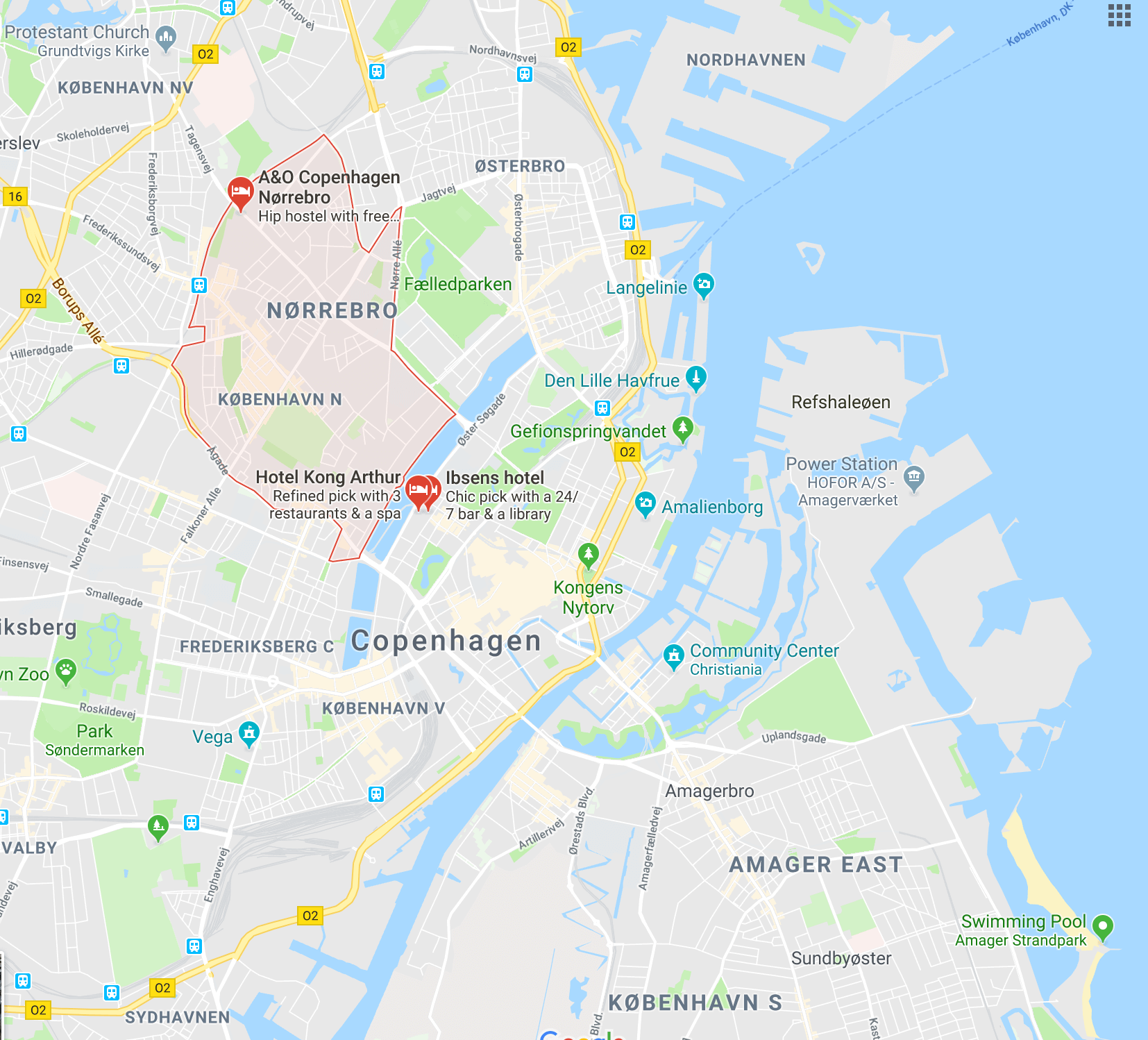 Nørrebro is as alternative as it gets in Copenhagen. Former royal district turning into immigrant's neighborhood, Nørrebro is not short of cultural diversity. Again, this is the place where you can easily find some amazing cafes and shops, buy cheap food in local stores and have close proximity to amazing Copenhagen lakes.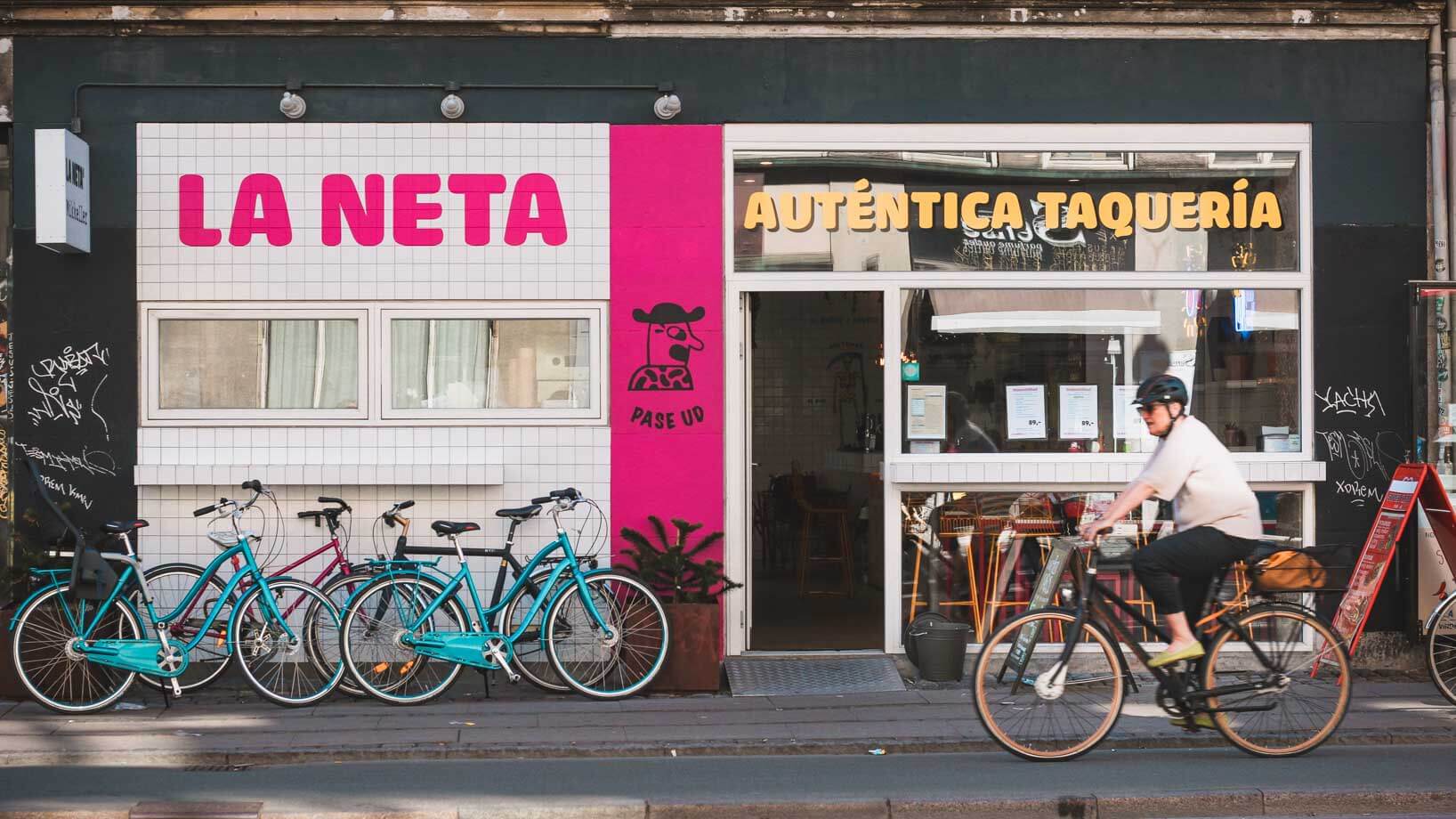 Good value for money places to stay in Nørrebro are:
Østerbro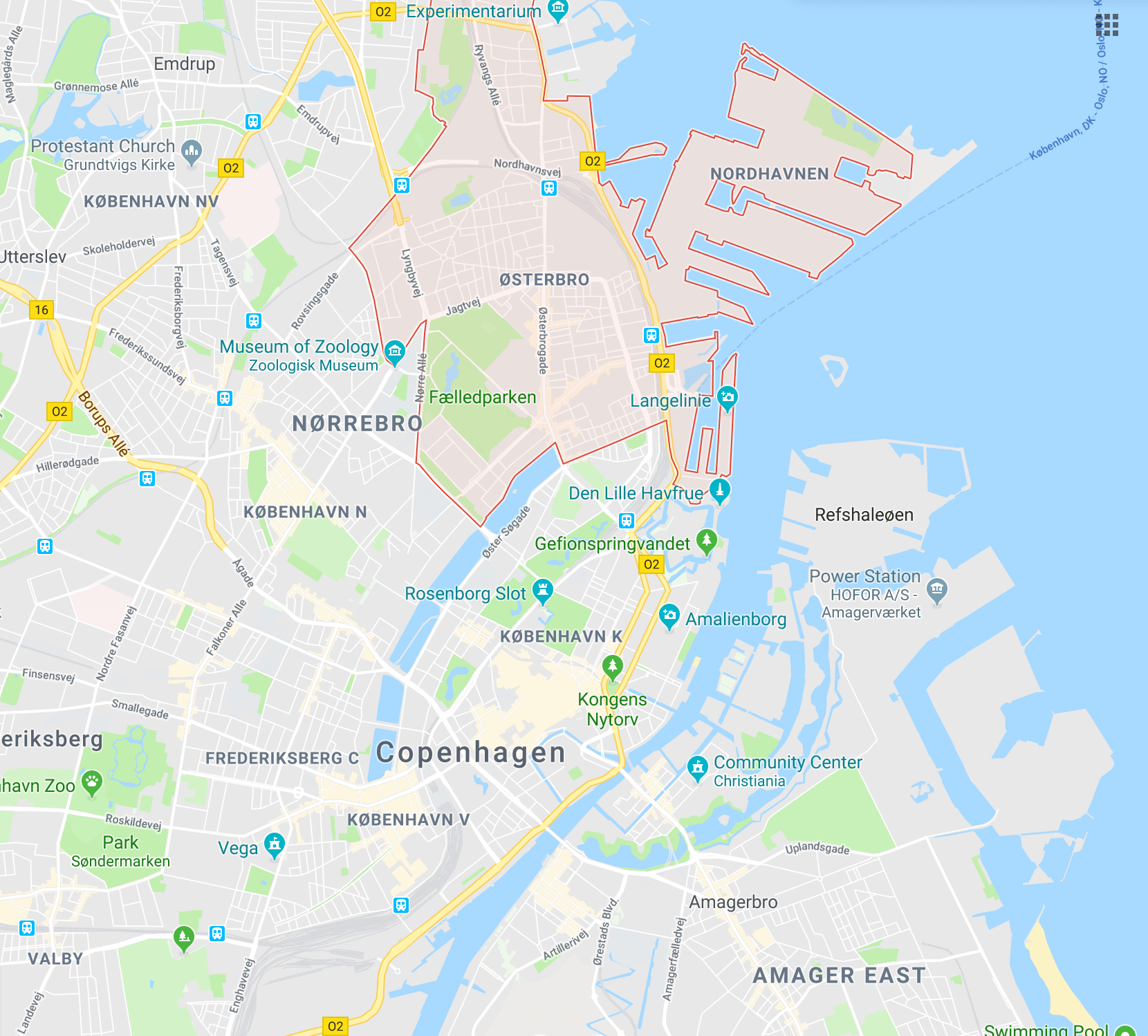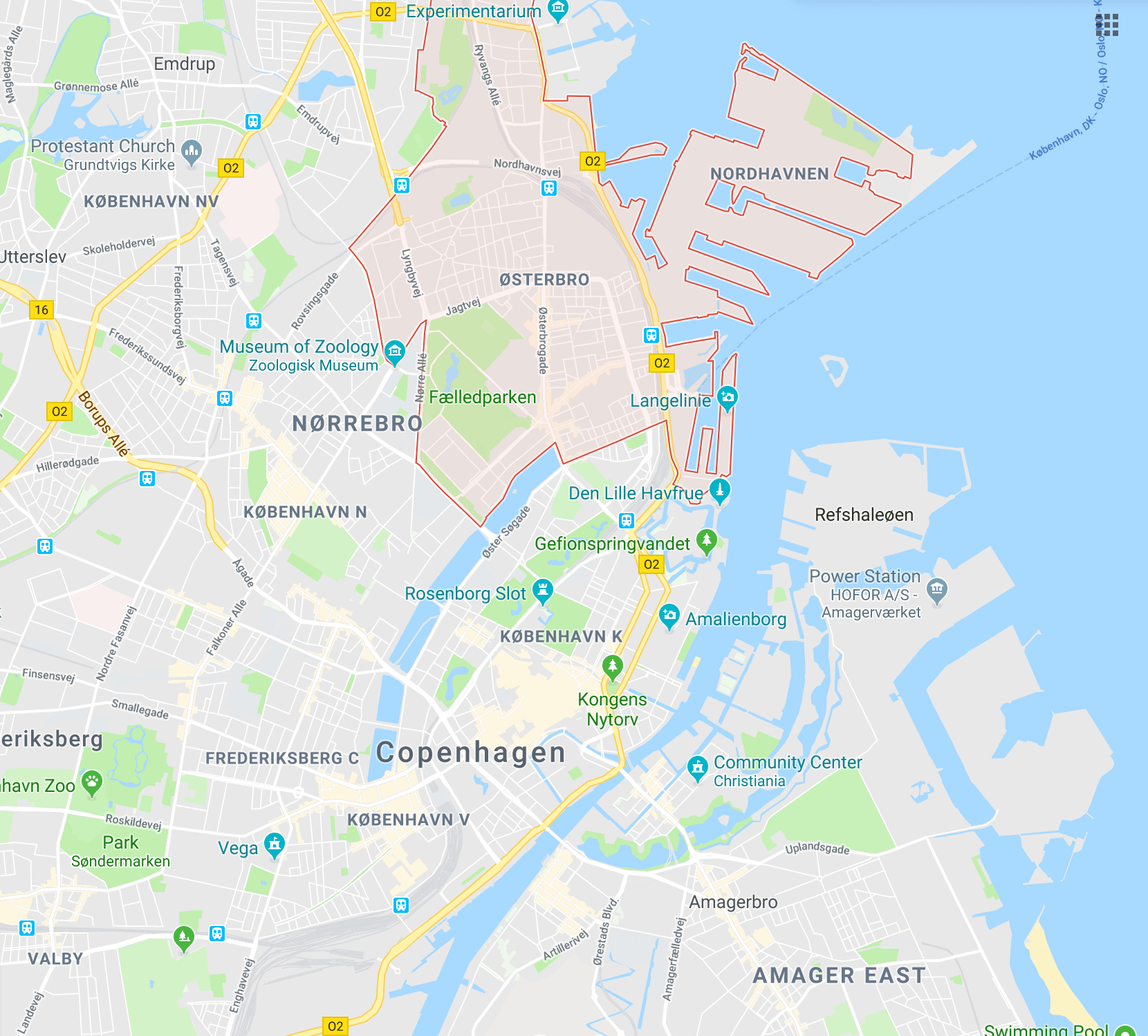 Østerbro is known to be a quiet and safe family neighborhood for higher class people (not that there is a great variety of social classes in Denmark:). Here, you'll be surrounded by classic Danish old buildings, high-end shops and access to the beach right next to the Svanemøllen station. It might be a bit higher in pricing, but would be perfect for families traveling with kids. Good value for money places to stay in Østerbro are:
Frederiksberg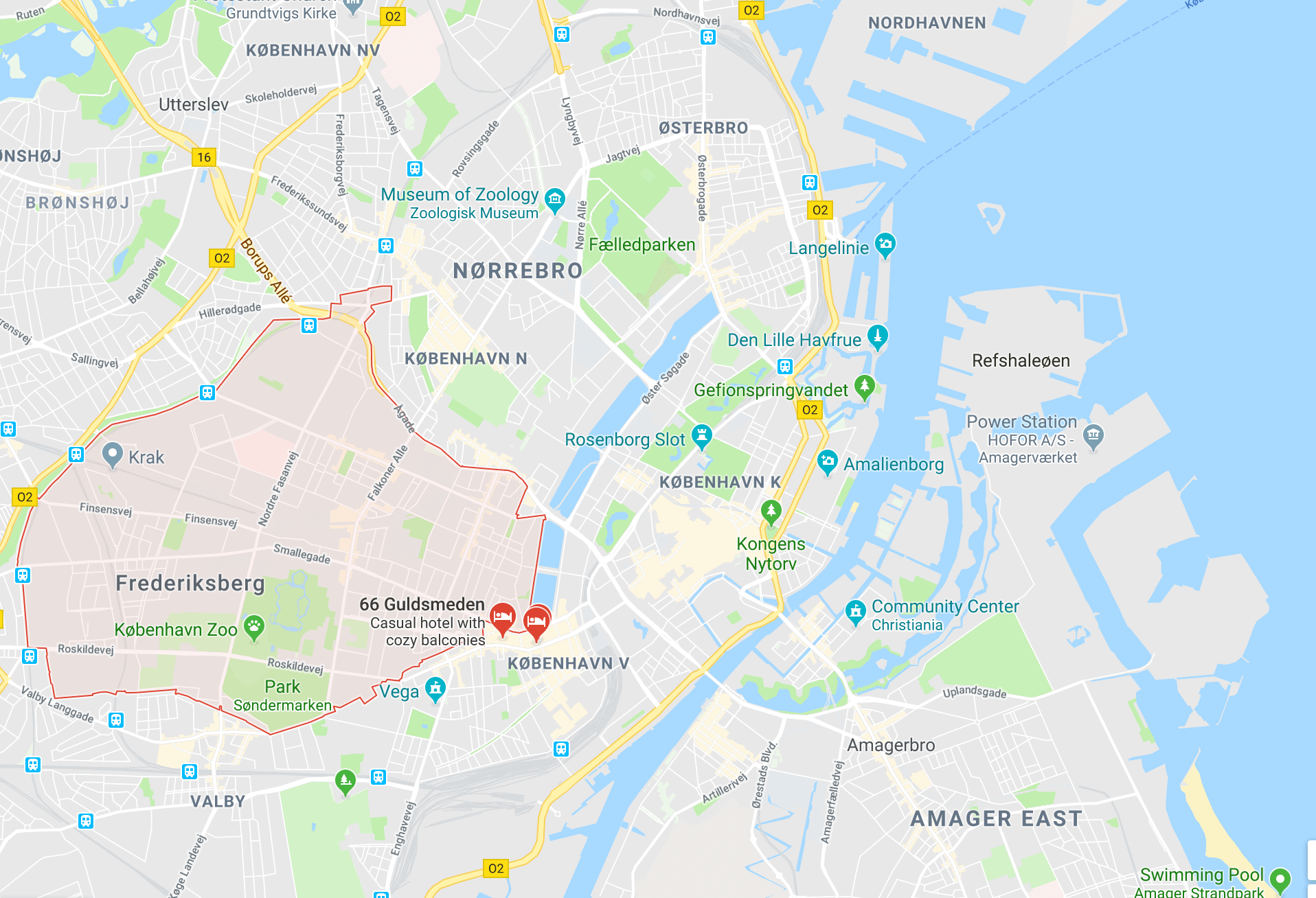 Frederiksberg is a classy royal neighborhood full of high ceiling apartments and old-style Copenhagen charm. It is not a cheap part of town but the one that gives out an authentic royal feel. It has amazing shopping and eating possibilities and proximity to the Zoo and Frederiksberg gardens. Good value for money places to stay in Frederiksberg are:
Amagerbro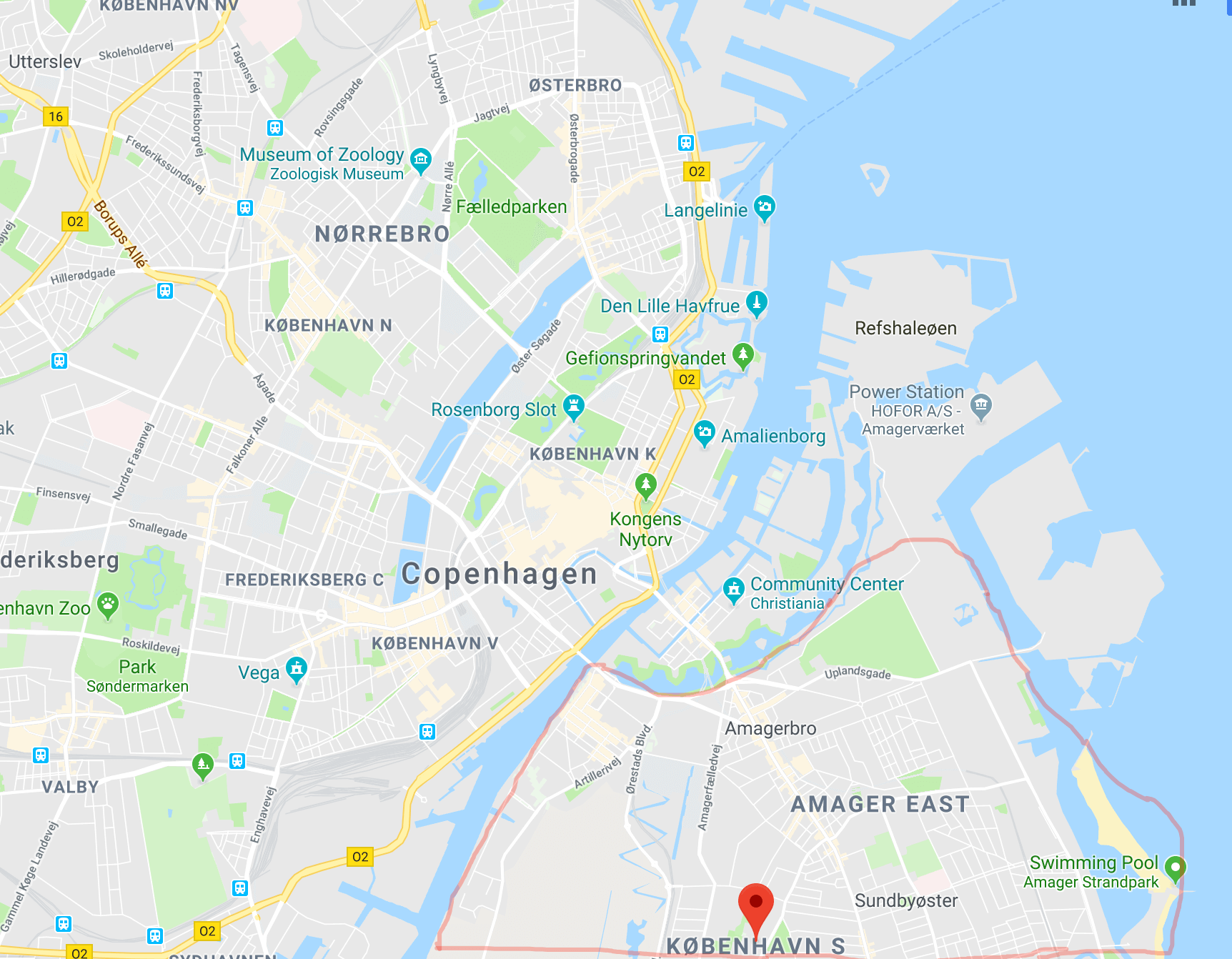 The hidden gem and the most disregarded neighborhood of all the Copenhagen -bros, Amagerbro is the closest one to the airport and also one with the most affordable places to stay. This is where the new Danish architecture gets the space to glorify itself, with the most modern apartment quarters in Ørestad and Islands Brygge.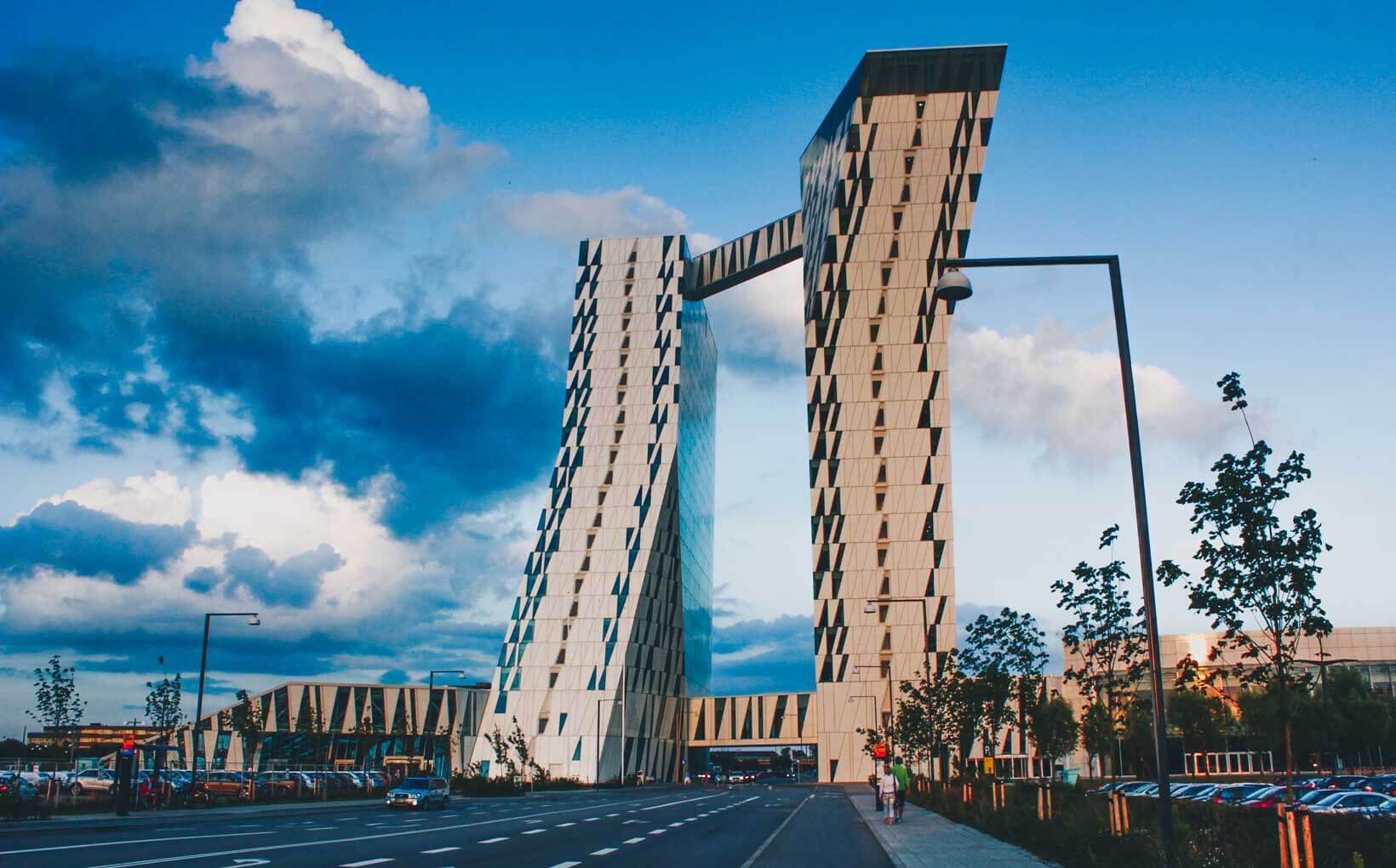 Amagerbro will give you a good access to Christiania, the beach, and the Islands Brygge swimming harbor. Good value for money places to stay in Amager are:
Copenhagen weather
This is painful to admit, but most of the time weather in Copenhagen sucks! It is almost always windy and often rainy as well. The best things you could bring with you is a scarf (as the wind is going to get through to you) and a jacket with a hoodie. Do not bother bringing an umbrella, as it rarely rains too hard and besides, the wind will blow it out of your hands anyway.
On the other hand, the invisible drizzle can be annoying, so it helps to have a hat or a hoodie to cover your head. And yes, it is windy even in summertime, so I rarely leave home without some sort of a jacket in summer as well. Just to add on to what I mean – none of my open toe shoes have walked the streets of the city in the course of 6 years 😀

Major tips on saving money in Copenhagen
If you really want to hit Copenhagen like a local, rent bicycles ? to explore the city at your own pace. Copenhagen is rather small and compact, and you can reach many of the main attractions on the bicycle
Stock up in supermarkets. The most budget ones are Netto, Lidl and Rema1000. Also, check out the new food recycling stores such as WeFood that sell donated food that is close to expiration date. Read the dates on your products carefully ❗️❗️❗️
Want more food for free? Go on FoodsharingCopenhagen facebook page and check out the list of their events. On a missions to reduce food waste, this volunteer organization gives out fruit and vegetables, which are no longer sold in supermarkets, to everyone who wants it. They have food sharing events on Wednesdays and Saturdays.
Use Too Good To Go app to get a luxury meal at a very discounted price. What does it do? It basically points you to restaurants selling the leftover food from their menu at very discounted price. That way restaurants don't have to throw away the excessive food and you get a good deal. Very eco-friendly, if you ask me!
Check out the local deal websites for restaurants, attraction tickets or beauty experiences: deal24.dk
Recycle! Every bottle or a can of beer that you empty will bring you back at least 1 DKK. You can return your empty bottles in any supermarket store regardless of where you bought them.
Travel across Sweden's Skane and Denmark with Around the Sound ticket. This is an awesome deal that lets you cover two countries with one ticket in 48 hours. You can hop on and hop off the trains at your own pace and visit several places at once. You have to take the Oresund bridge and a Helsingor ferry to make a loop, you can't take same connection both ways. Read more on which trains you can use here.
If you are traveling from outside of European Union, I have good news for you – at any purchase above 300DKK that you make in Danish stores, you can get a refund on tax paid. The amount refunded can be anything for up to 30%. All you have to do is ask the store to make a tax free check for you. Then before you leave at the airport, you have to get the checks stamped at customs and dropped at the special tax free drop off box. The officers might ask you to show your purchases, so do this before you drop off your luggage. You'll receive your refund on your card or other method indicated on the check within the next few weeks. Read more information on tax free here.
Copenhagen budget breakdown
Cost of kebab  – $6


Coffee at a cafе – $4

Croissant at a cafe – $3
Beer in a bar – $8, beer at the supermarket – $2
Eating out in a mid-range restaurant – $30+
Accommodation – from $50 for AirBnb/$70-$150 for a hotel room
Money and currency exchange in Copenhagen
I myself wouldn't be able to tell what the Danish currency looks like because I rarely use it! You can easily pay everywhere using your card. Therefore, if it is easier and cheaper for you to use a card, you can definitely do it without issues.
Otherwise, major banks will charge you a fee for making a money exchange transaction. It is usually 30-50 DKK per transaction, so this is the last place I would go to do money exchange in Copenhagen. However, there are places where you can do it for free at a favorable rate. I usually use Travex booth in Copenhagen Central Station.

Nightlife in Copenhagen
You'll find that Copenhagen'ers love to party, especially on Fridays and Saturdays. The city scene changes dramatically after midnight. While during the day it might be a sophisticated cozy place for everyone, at night it becomes even louder with streams of young people happily drunk and rather communicative.
While there are some exquisite party places where you have to pay the entrance fee, many of the cool spots are free to enter. Obviously, the drinks are expensive as hell, expect to pay around 50DKK ($8) for 0,5Lt beer and a 100DKK ($16) for a cocktail. If you want to explore the Copenhagen nightlife, I recommend heading to Kødbyen in Vesterbro (meatpacking district) and hop between some of the dance bars in there, such as Bakken, Jolene, and NOHO.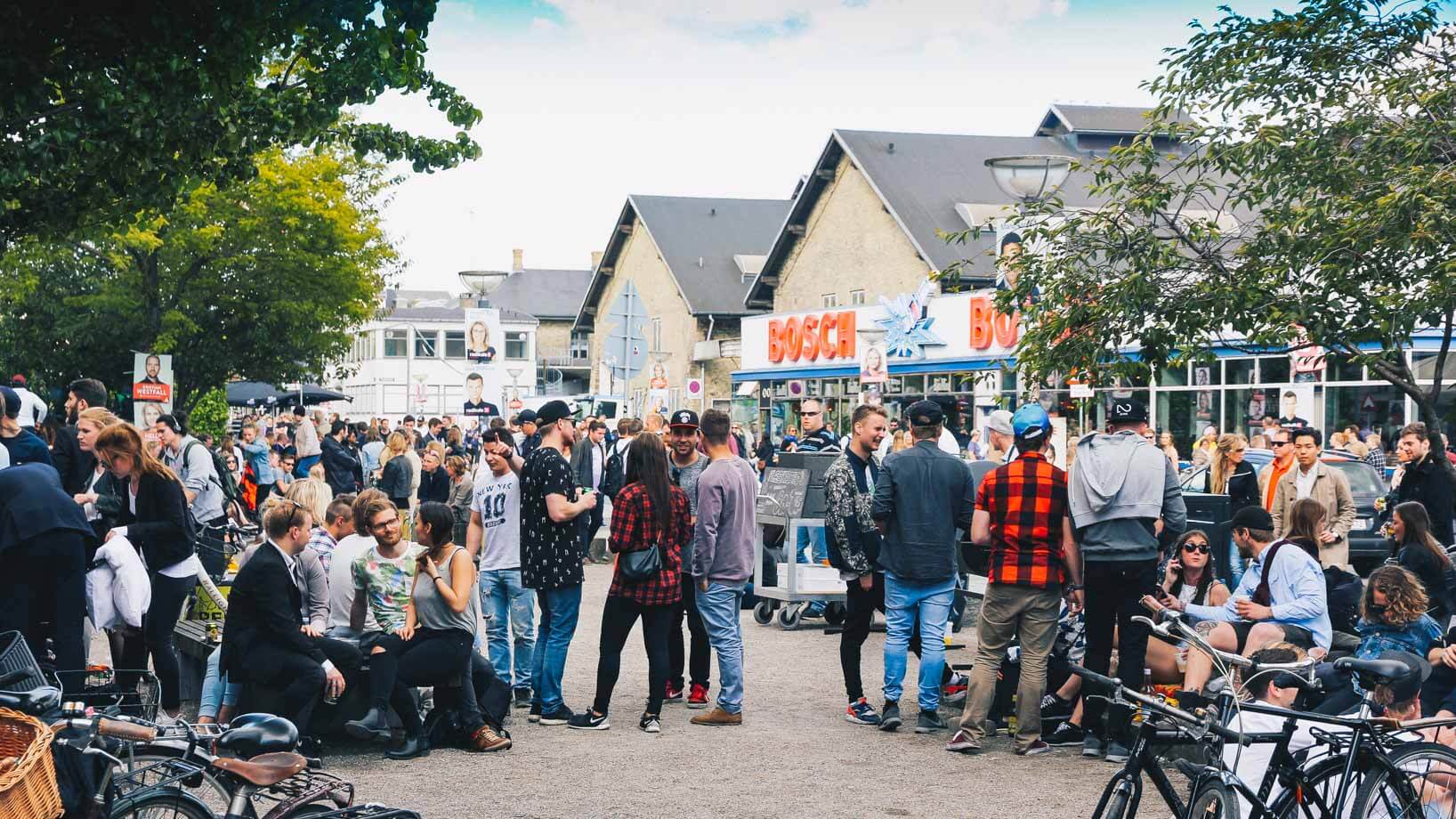 Otherwise, you have good options in the city center, such as Zefside, Blume or the Jane.

What to see in Copenhagen for free
A great way to see Copenhagen for free is by downloading MyCityHighlight app, which is free and will highlight the best things to see in Copenhagen with suggestions from a local.
Little Mermaid
Amelieborg Palace where Queen lives
Nyhavn
Black Diamond Library
Church of Christ the Savior and Christiania (entrance is paid)
Botanical Gardens
Frederiksberg garden
Kongens Have
Christianborg
Rundetorn (entrance is paid)
Strøget, the longest shopping pedestrian street
The Marble Church
Copenhagen Street Food area
Cheap eats Copenhagen
Eating out in Copenhagen can prove to be rather expensive. The obvious suggestion is to shop in supermarkets and cook your own food. For example, pastries that you can get at Lidl supermarket are no worse in quality than the ones you get at the bakery, but much cheaper. It is actually my favorite place to buy croissants and Danish pastries. I can suggest you below places to eat for cheap:
1. Dalle Valle – all you can eat buffet. They serve typical danish food along with some regular fast food, such as french fries, chicken nuggets, chicken wings, etc. Try their breakfast buffet that will treat you with pancakes, yogurt, eggs and bacon, and many more dishes. If you are local, look out for that Sunday newspaper (Søndagavisen), it usually contains coupon discounts "2 for 1" for Dalle Valle. You can also download Dalle Valle app to have access to these coupons.
2. DGI Byen – this is a big activity center for kids, youth, and adults right across from the Central station. This is where you can find a swimming pool, football and tennis courts and much more. It also has a small cafe with very affordable prices. You can have a coffee here for 20 DKK and Danish dessert romkugle for 10 DKK.
3. Studenterhuset – a place where students go to hang out, work on their projects and listen to live music at night. It is situated in the very city center, close to the Round Tower. Everyone is welcome to come here and enjoy student prices. They mainly serve snacks and drinks, but those would come at a good price. It is a great place to go for music events, which are held here regularly.
Copenhagen guides
For more information on Copenhagen, check out my other articles:
I hope you truly enjoy my city and use these tips to experience Copenhagen on a budget that you can afford.
Like It? Pin It!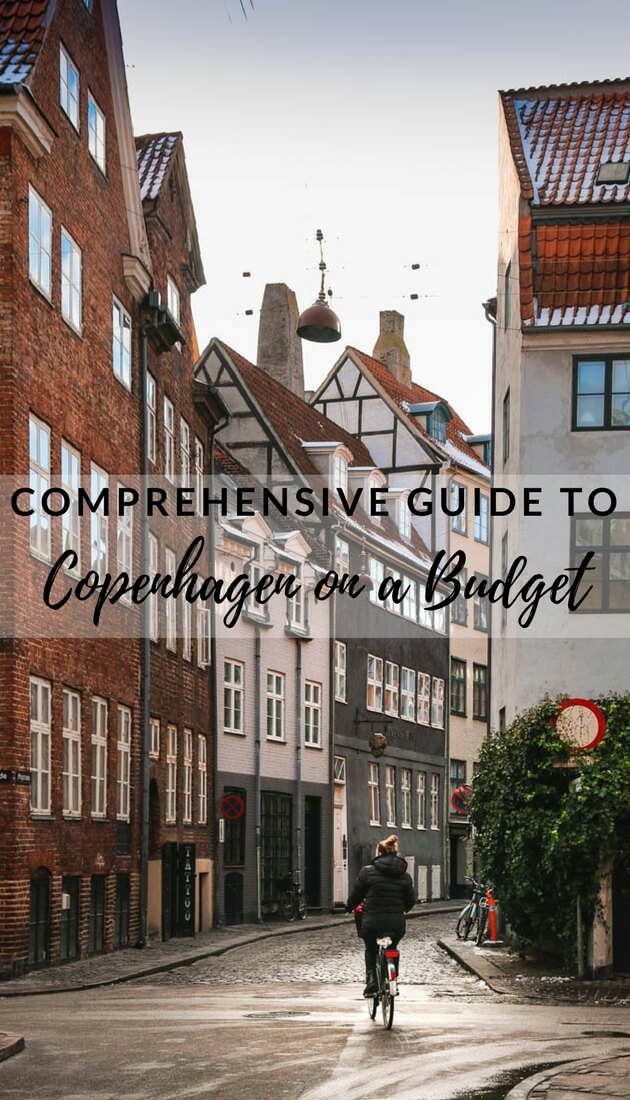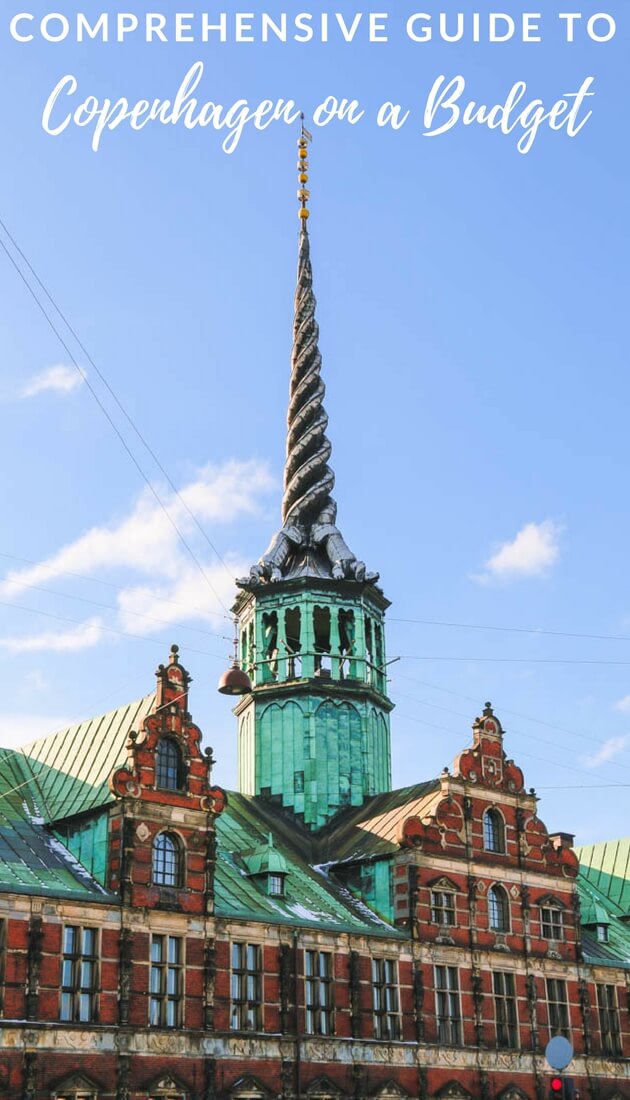 ---
If you have more questions about Copenhagen, feel free to shoot them in the comments below, I will happily answer to the best of my local knowledge ?.