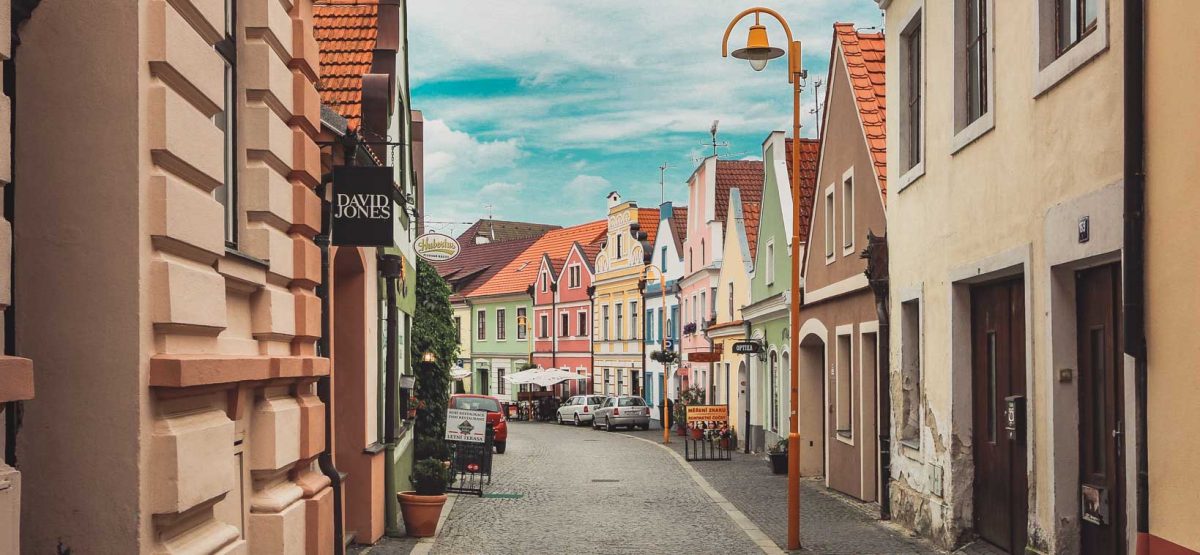 This post may contain affiliate links. I receive a small commission at no cost to you when you make a purchase using my link.
Trebon Czech Republic is a small city in South Bohemia region bordering with Austria. With a population of only 8,000 inhabitants, it is still a known hub for fish pond farming and spa treatments. Located in a beautiful South Bohemian region of fairy-tale castles in Czech Republic, Trebon is a beauty in itself, worth a day visit from the South Bohemian capital, Ceske Budejovice.
How to Spend A Day in Trebon Czech Republic?
If you're traveling from Ceske Budejovice, it will take you roughly 30 minutes to reach Trebon by car. Otherwise, it will take about 3 hours to get to Trebon from Prague. You can use this app to help you find your route.

1. First things first – Trebon Radnicni Vez tower
One of the must-do's in Trebon is going up the Radnicni Vez Old Town Hall Tower. You can find it right on the most picturesque attraction of the city – the main square Masaryk Trebon.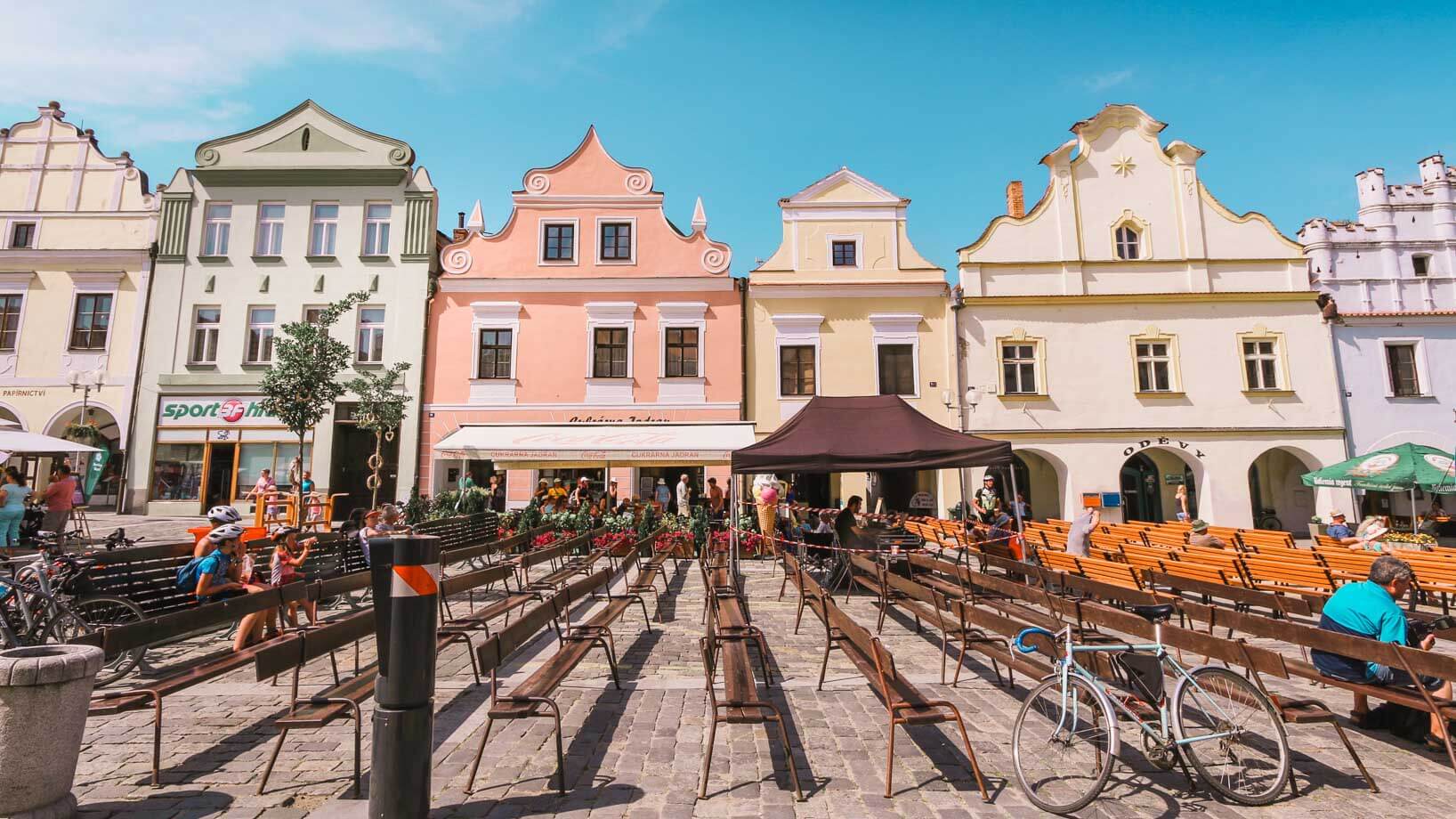 The tickets are reasonably priced and are available for purchase downstairs. The walk is roughly 100 steps long and the views you get are just incredible. It is particularly fun to stock the crowds on the square moving around in their daily routine looking like little ants.
If you are lucky to be here on a weekend, you might even spot a market, where you can buy a huge bag of homemade potato chips.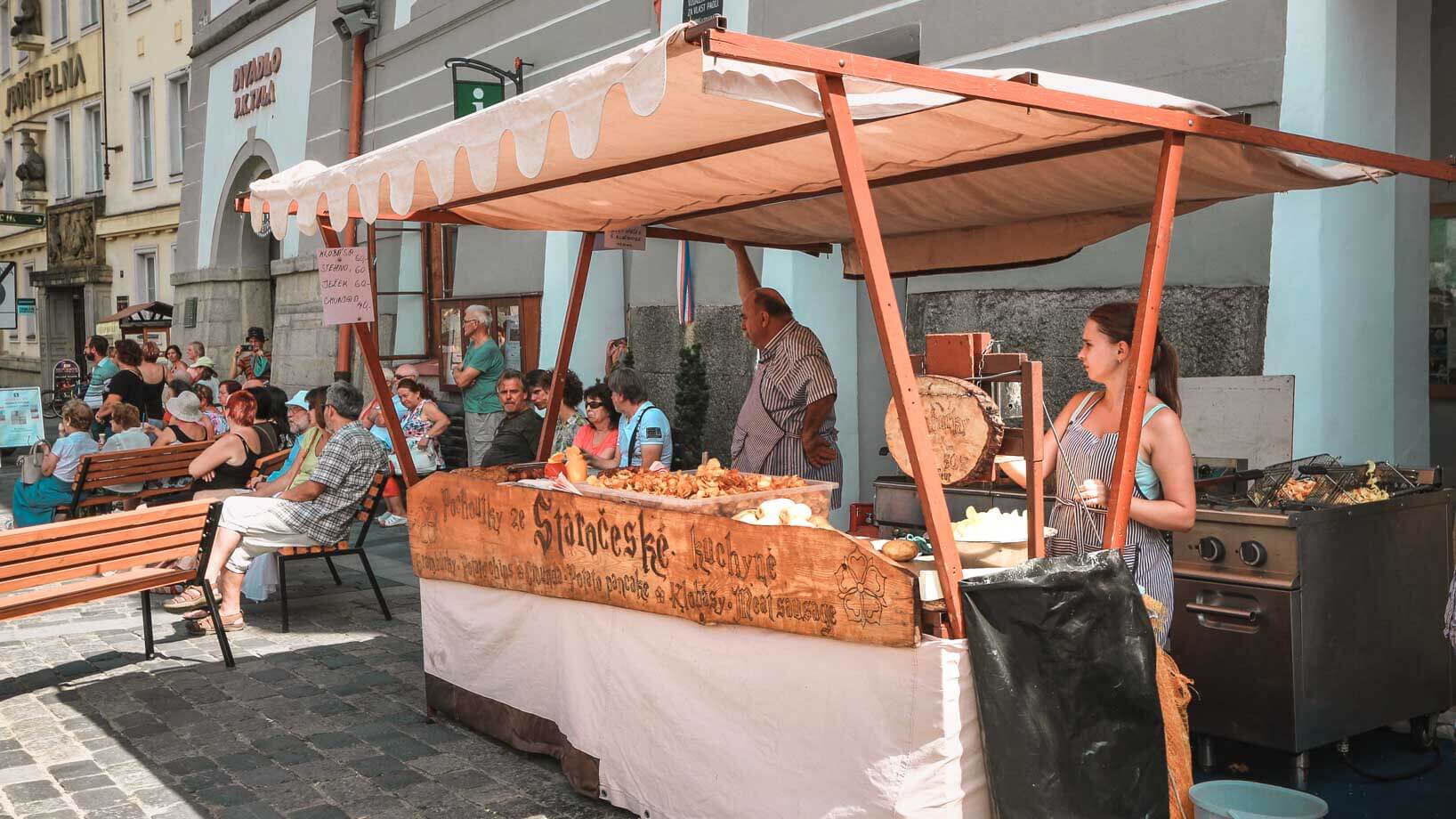 2. Step into a marzipan world
Trebon v Marcipanu is an amazing little museum/cafe/workshop space that will make you fascinated with marzipan and all the things you can make from it. Take a little tour in the marzipan gallery to admire the impressive exhibitions of figures made entirely out of marzipan. Some of them are simply unbelievable. Can you imagine, they were even able to make curtains and lamps out of marzipan?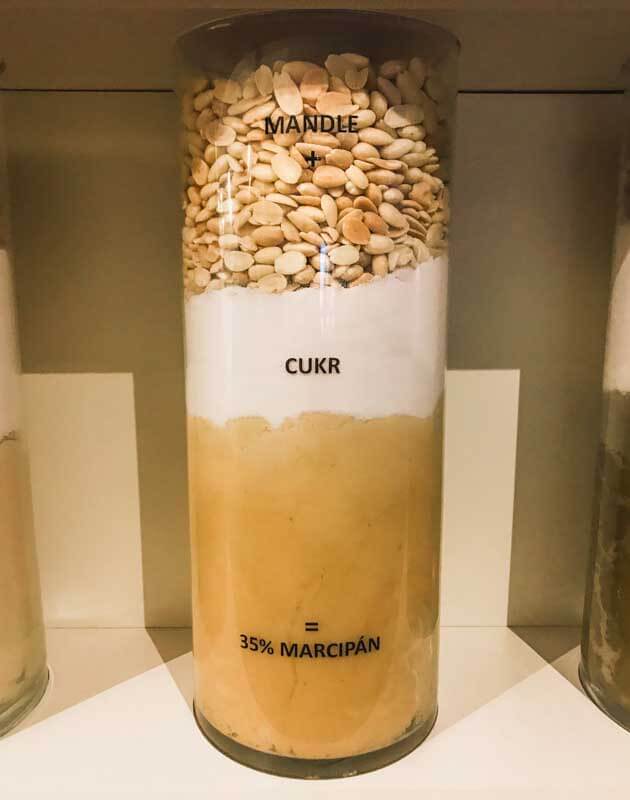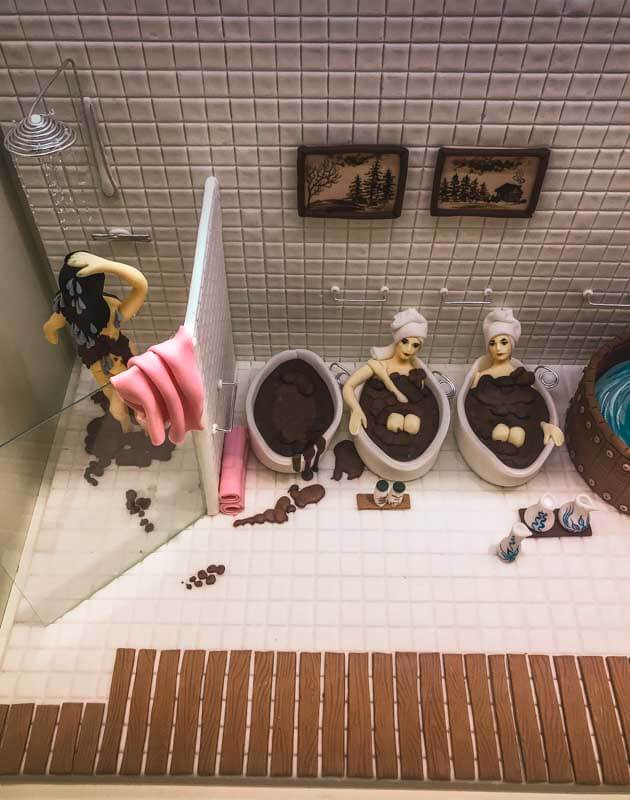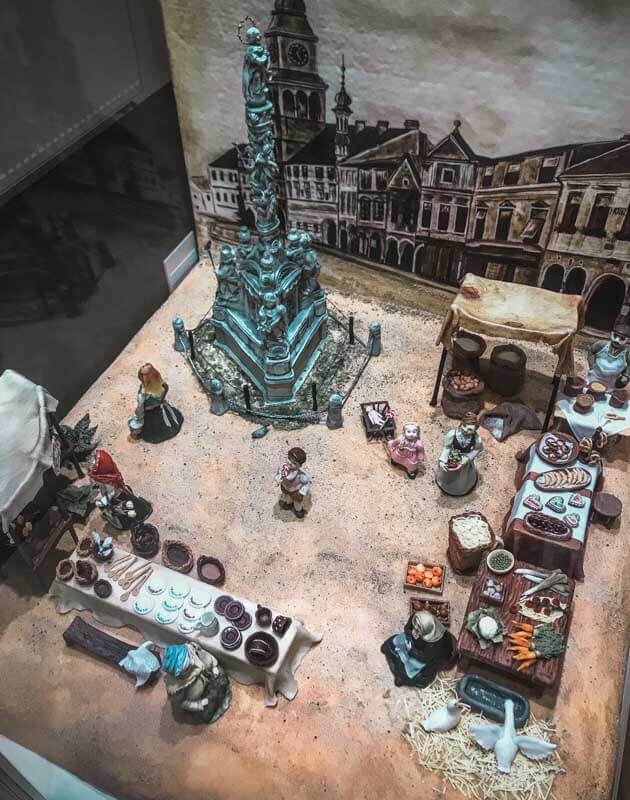 Once you are done glancing upon the marzipan art, you can get a chance to get creative yourself joining the marzipan workshop. You'll get a set of colorful marzipans, tools, and space to start cracking on your artistic skills. When it's ready, you can take your tasty creation with you and eat it on your way back (that's what I did :))
3. Visit the Trebon Castle
Needless to say, Trebon has a lot to offer. Besides the tiny cute streets that will make you want to move here, there are some important landmarks not to miss. Such as the Trebon castle, which is actually one of the largest castles in Czech Republic. The walls of the castle start far before you even see the chateau itself. Just a turn away from the main square, you'll find the gated entrance into the yard, where you'll get lost in the castle walls, fountains, and parks.
It is open for public in the summer season from April to October all days except Mondays to go inside and see castle interiors, the stables and the private Schwarzenberg apartment. You can find more information about it here.
4. Take a walk to Schwarzenberg tomb
The tomb of Schwarzenberg family is one of the most fascinating buildings in South Bohemia that is not a castle. It is built in the Neo-Gothic style and is wrapped in a mystery, as 26 bodies of the Schwarzenberg family, which owned Trebon city after the war, are buried in here. The tomb is a short walk away from the Svet pond so it is easy to get to. You get the possibility to get inside for a small fee as well.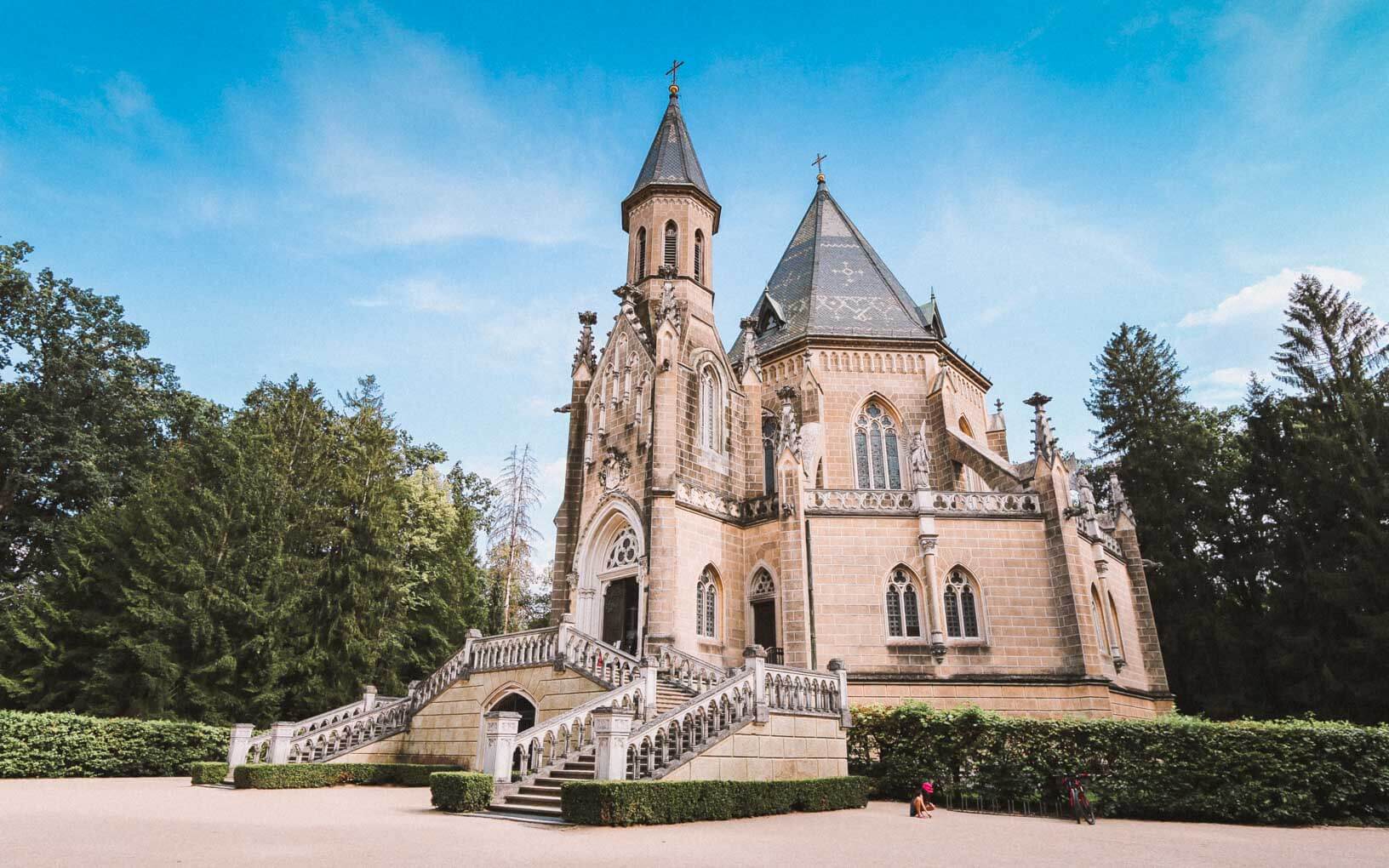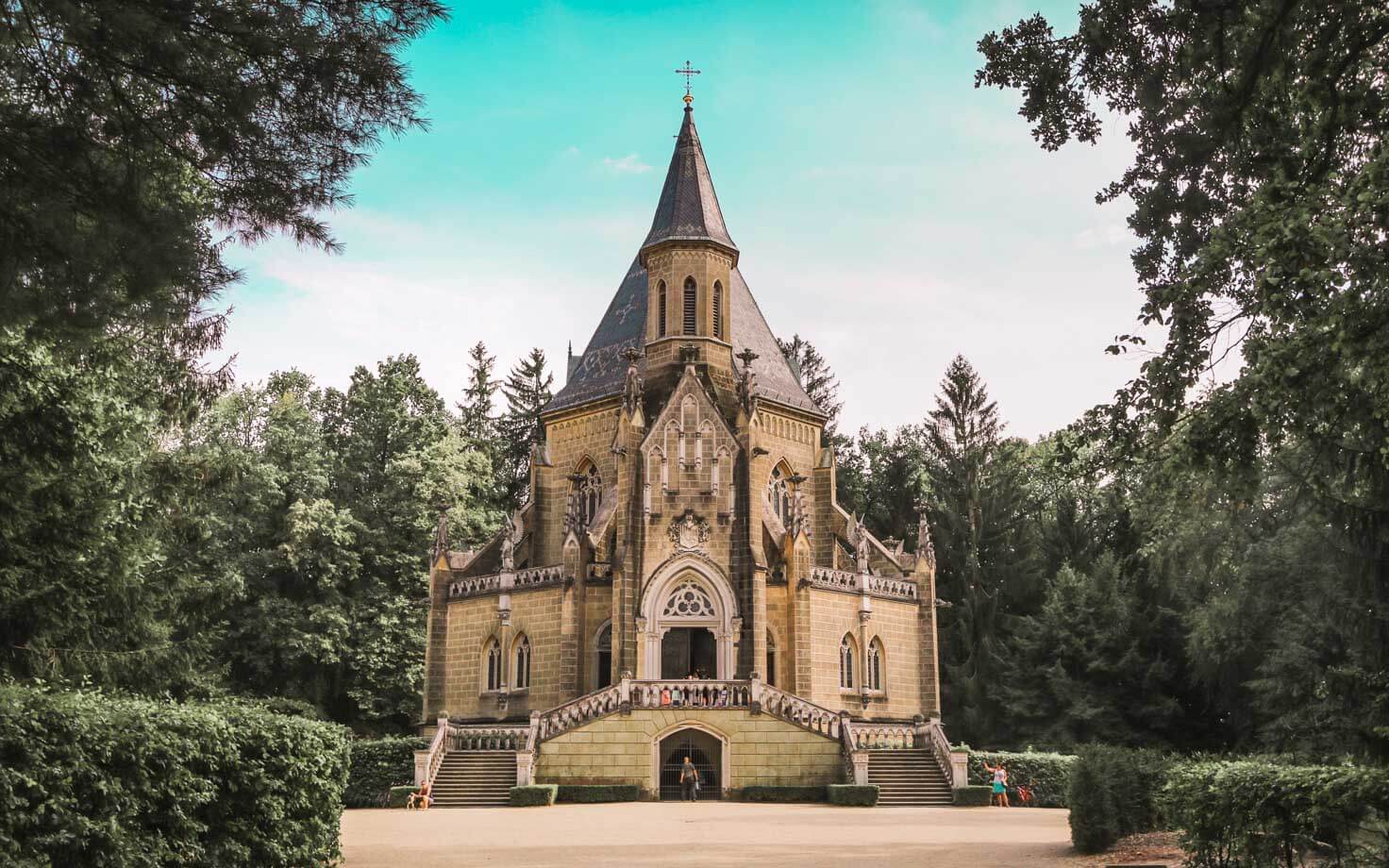 5. Tour around the pond Svet
In Trebon, you can literally sail about the world in an hour taking a boat trip on the pond Svet (which translates as 'world').
Svet pond is hard to miss, as it is based close to the city center and is one of the biggest fish ponds in Czech Republic measuring up to 200 ha. Its modern-day use includes water sports activities and tour boat rides in addition to the traditional fish farming. I highly suggest taking the trail Around The Svet, which will lead you on a walking path around the pond aligned with tall oaks. The best views at sunset are guaranteed.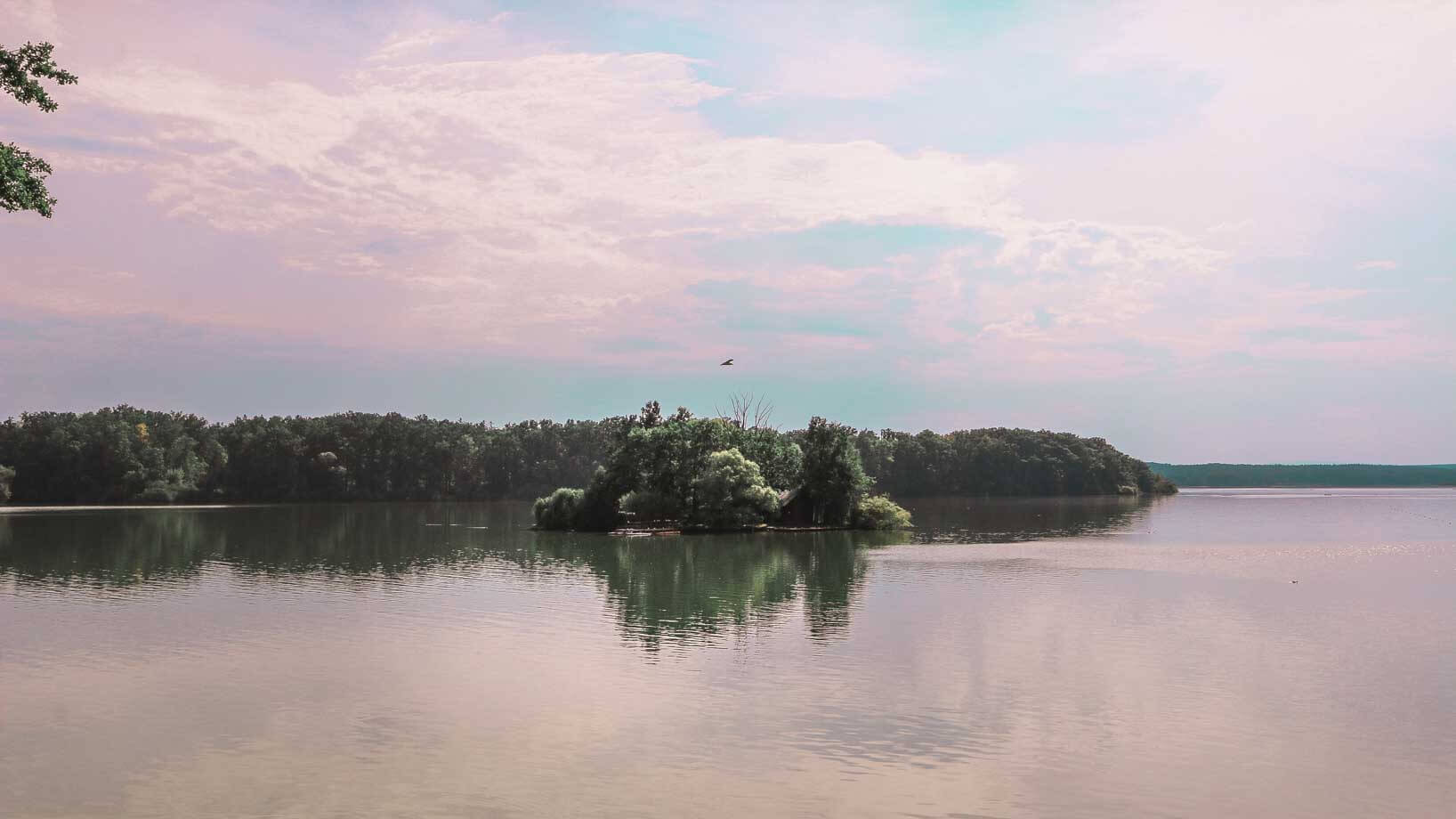 6. Taste the local specialty – carp fish
As previously mentioned, Trebon is a known fish pond farming town, surrounded by a network of artificial channels that still serve the town today in helping to farm fish. Therefore, it is an absolute must to try the local delicacy, the carp fish. Visit one of the best seafood restaurants in town, Supina for a great experience.
Want to explore more of amazing small towns of Bohemia? I highly suggest you to
visit Litomysl
, home to UNESCO World Heritage castle that will make you fall in love with the city.
7. Indulge yourself in a muddy Trebon spa treatment
Trebon Czech Republic is a known place for healthy spa treatments. The most famous center is Aurora Spa, which is a huge health center and a hotel.
It is not your traditional spa place which many associate with luxury. Here, you will be surprised to see a lot of older people who come here to stay for a few weeks and fix their health. It looks more like a health center for people who need to go through a small rehabilitation and get better. Anyhow, you can still enjoy an old school mud treatment that will be one of the most bizarre and unforgettable experiences ever.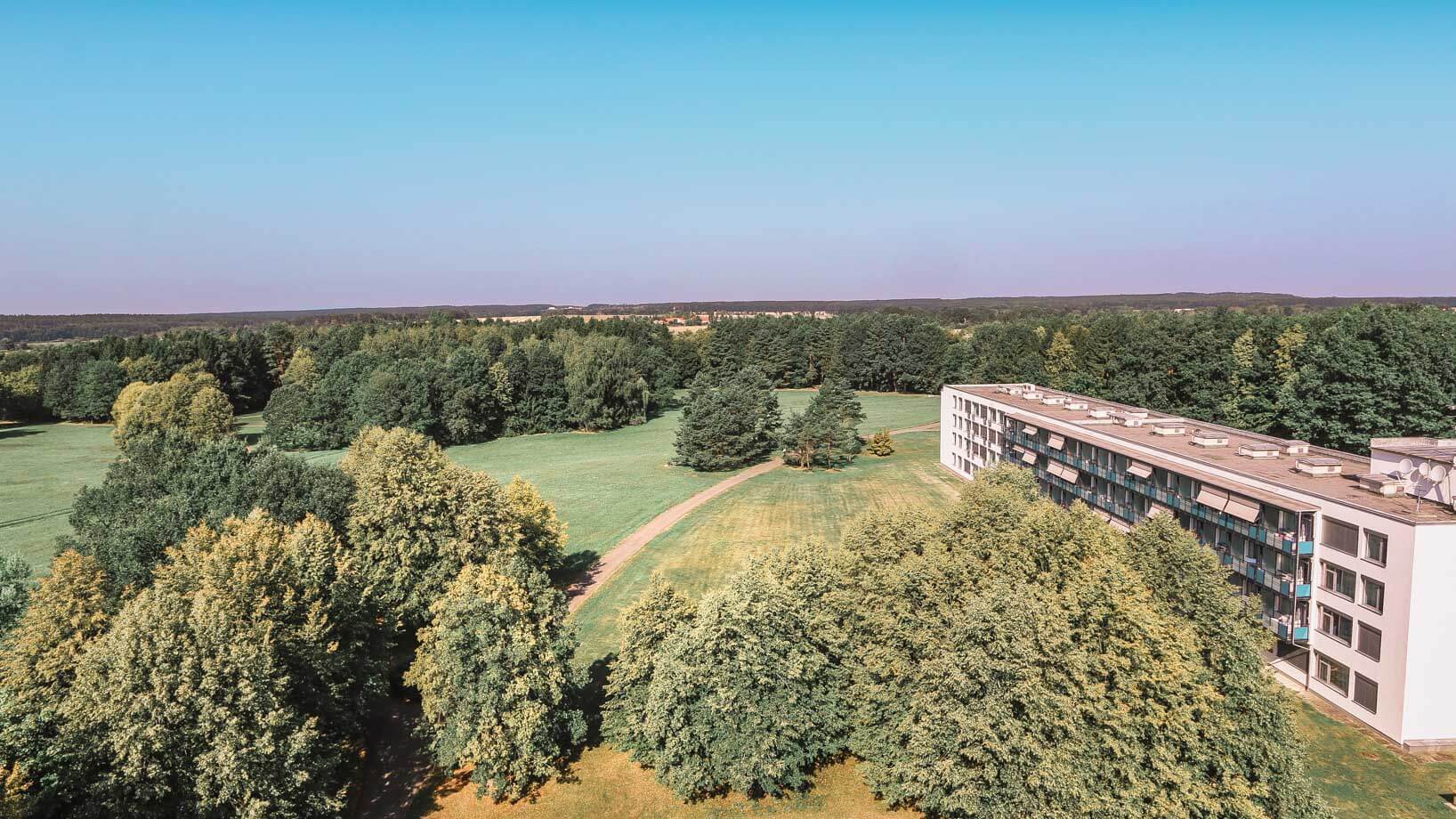 8. Check out the old Trebon Theater
Do not miss the chance to visit one of the oldest theaters in Bohemia, which is situated right here, in the center of Trebon, Masaryk square. It was built back in 1832 and is now considered to be the pearl of architecture due to the colorful painting on the ceiling and bright colors of the wooden balconies. The stage curtain is also one of the oldest functioning ones in the country and you get the chance to see it in action during the backstage visits organized by the Tourist Information Center of Trebon, which takes place on Mondays at 13.30.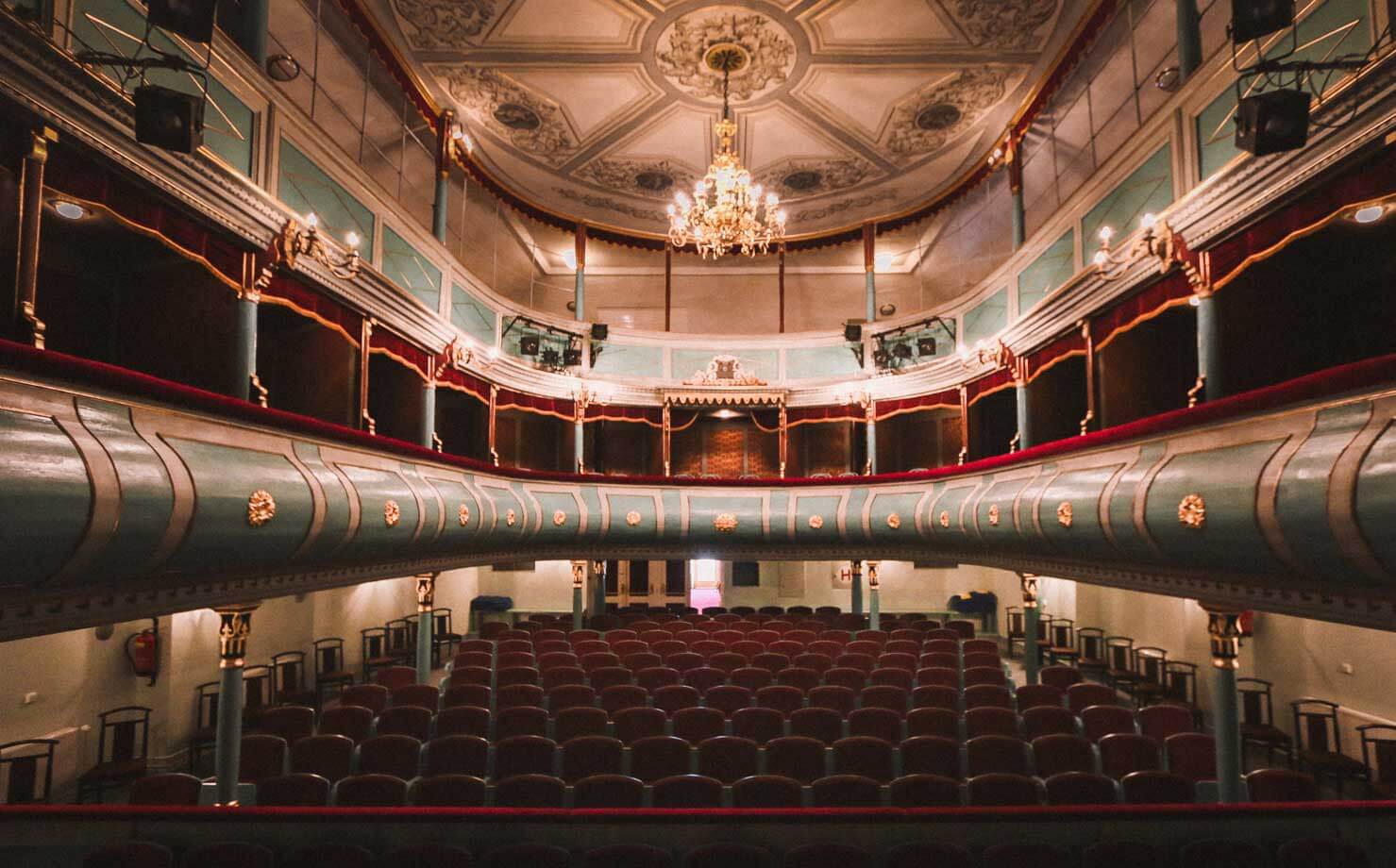 9. Enjoy a local beer straight from the brewery
Head to Schwarzenberská terasa, which is a part of the Bohemia Regent Brewery building to get a taste of a local beer.
It might not be the most glamorous place, but it certainly is busy. The open-air pub is buzzing with locals coming for their usual drink – the Bohemia Regent beer. You get a lot of choices of fresh draft beer for any price starting from as low as 15 CZK. Get a pint and enjoy the Trebon views it sitting at one of the wooden benches.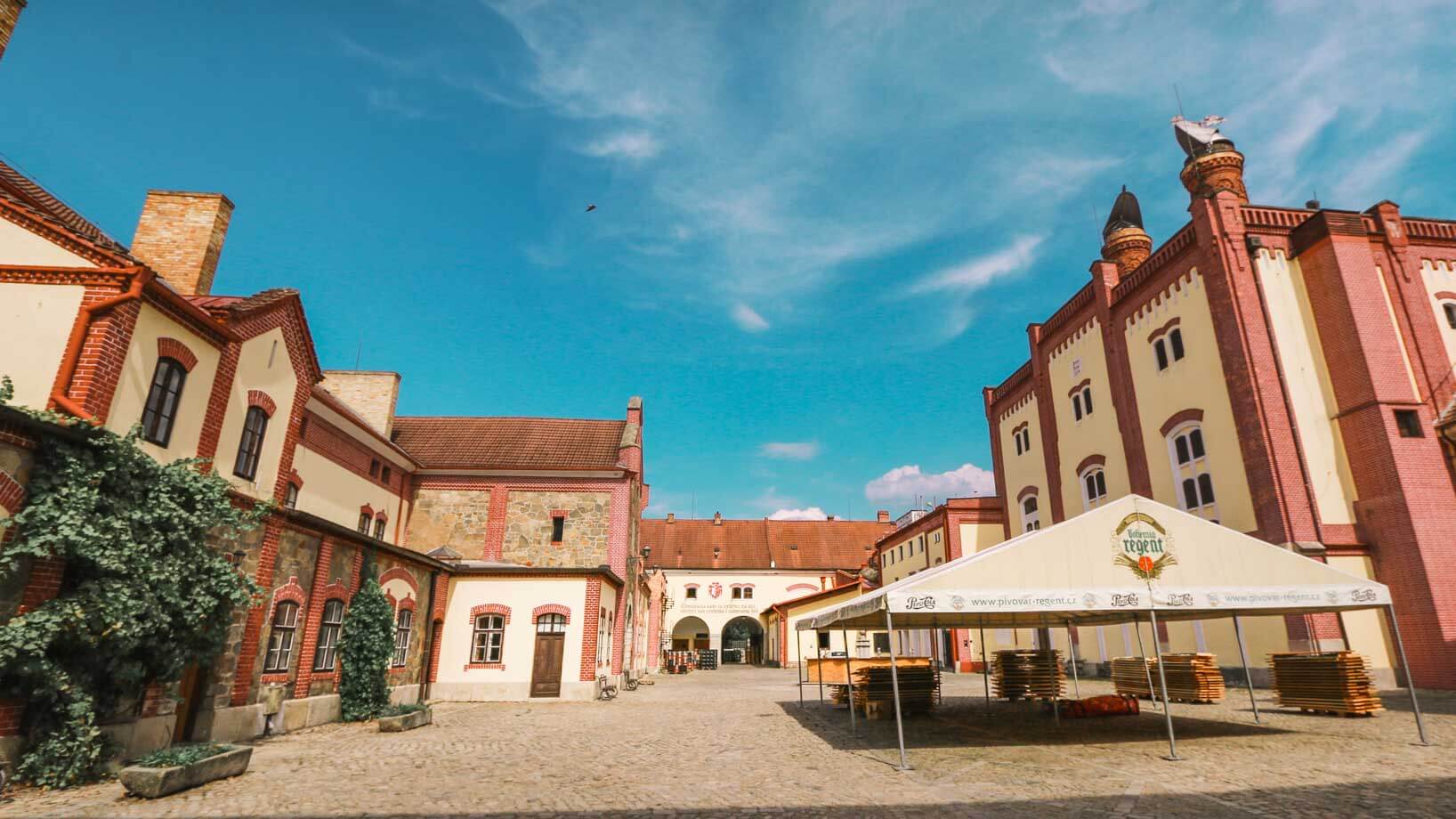 Disclosure: I visited Trebon in partnership with South Bohemia. Though all thoughts and suggestions are purely my own.
Like It? Pin It!