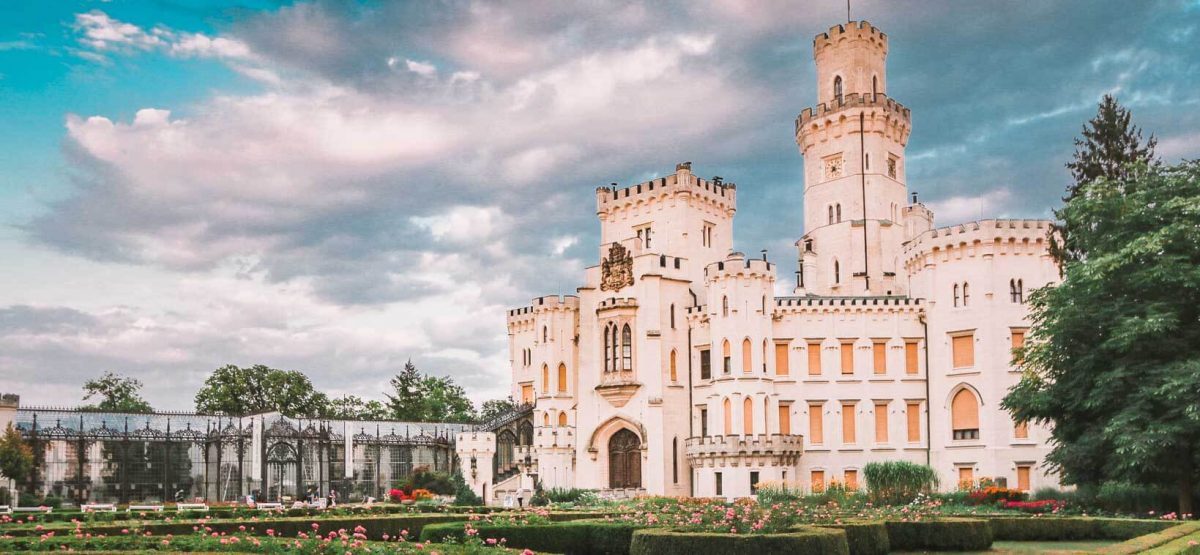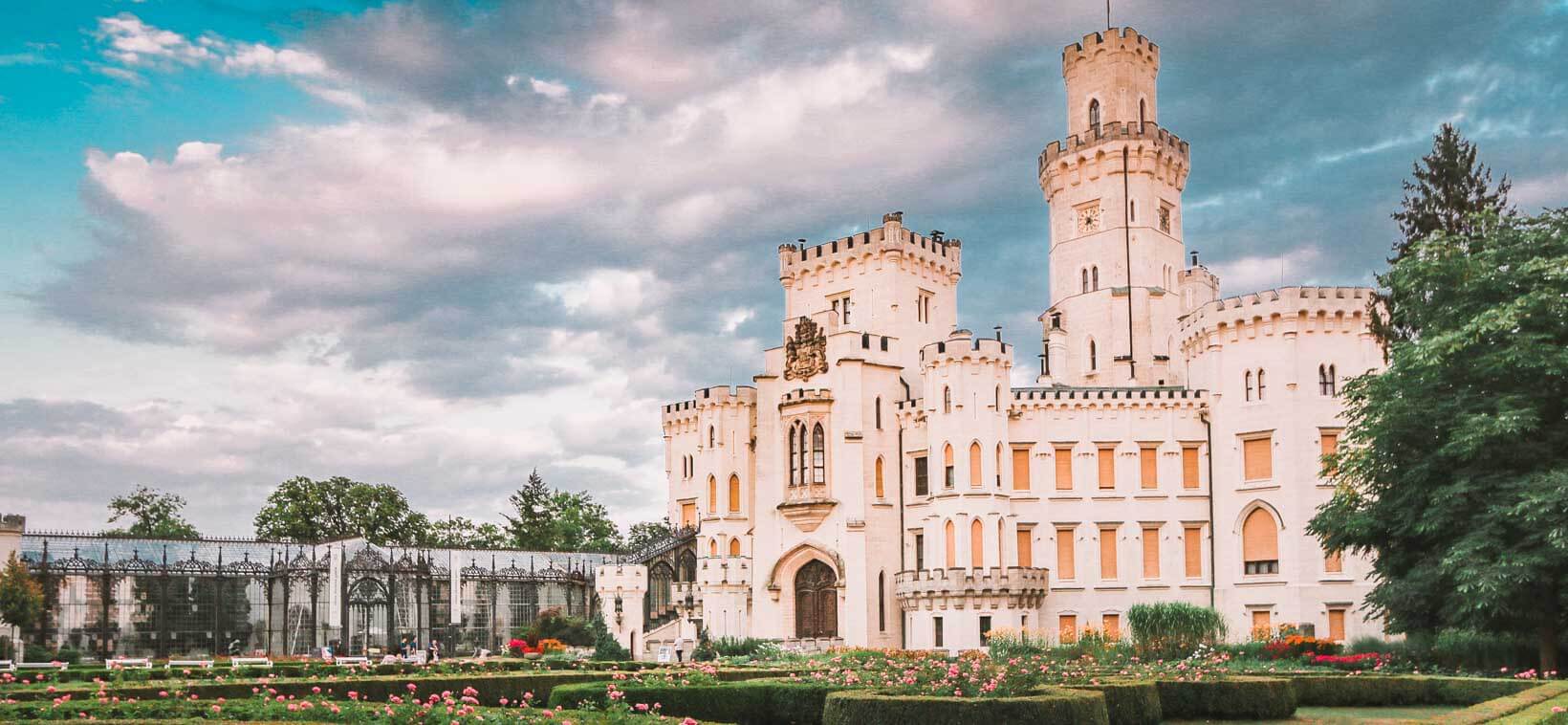 This post may contain affiliate links. I receive a small commission at no cost to you when you make a purchase using my link.
When I was embarking on a trip to Czech Republic, my imagination couldn't produce more images than beer, Charles Bridge in Prague, some more beer, and maybe a few nice churches. What can I say? We are all guilty of thinking of Czech Republic as nothing else than Prague. Boy, was I wrong! After 10 days spent touring different regions of the country, I discovered some magical fairy-tale chateaux and castles in Czech Republic that I had no idea existed! Did you know that there are more than 1200 mansions and castles in Czech Republic? Well, now you do!
So, for all of you fairy-tale lovers on the lookout for great picture shots or a picnic spot, here comes the list of the most magical mansions and castles in Czech Republic that I have stumbled upon (and you have probably never heard of).
Here is a map of Czech castles for your convenient exploration. Click at every point to see the picture of the castle in question.
1. Hluboka Castle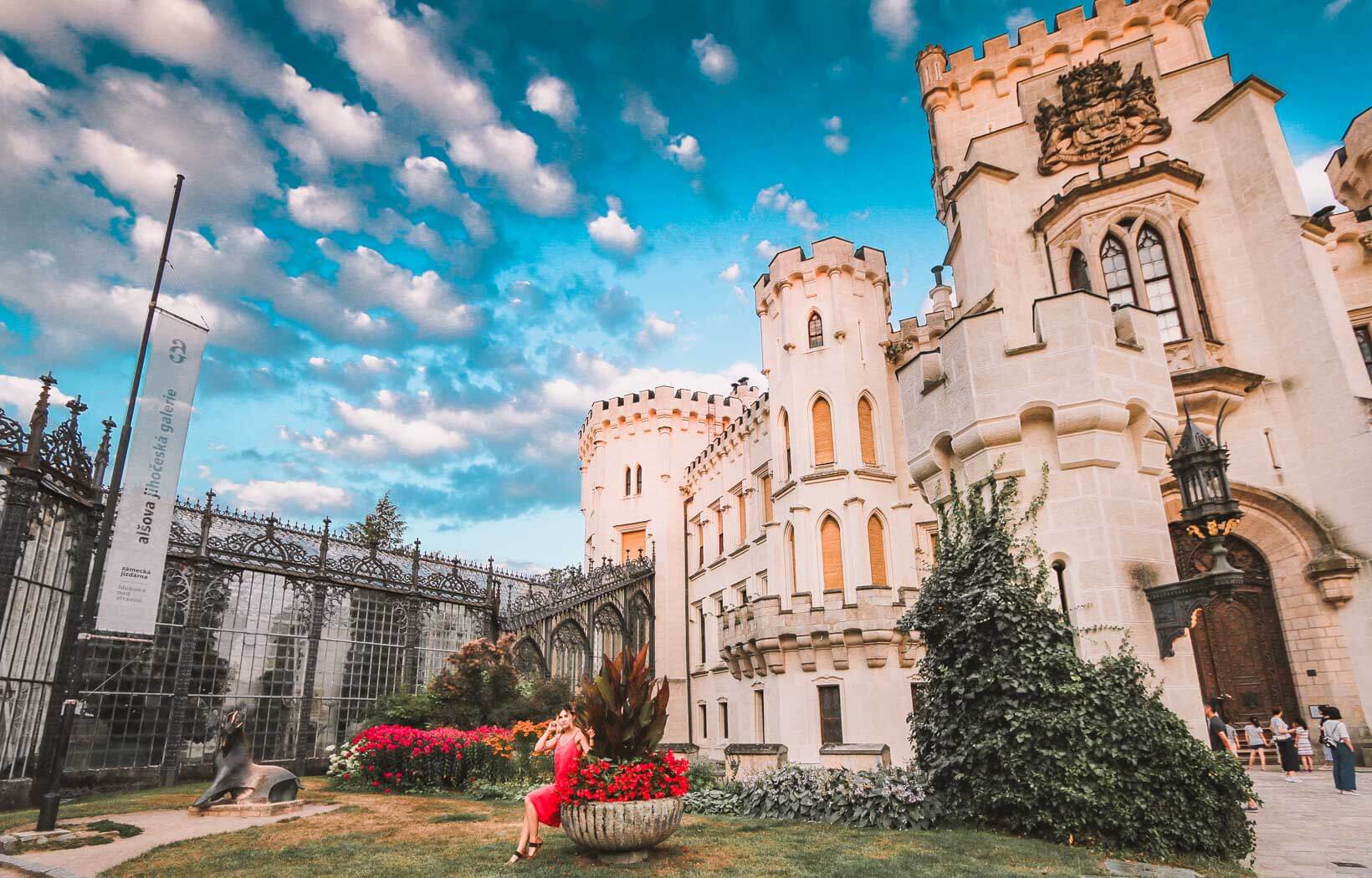 Hluboka castle might be one of my favorite castles of all time. The feeling you get once you see the majesty and beauty of this place takes you straight into the fairy-tale. You thoughts start twirling (just like your skirt) in the ideas of what kind of people used to lived here and how they spent their time in the suites of this magnificent palace.
Hluboka castle's romantic style was influenced by English Windsor Gothic. The history of the castle started back in the 13th century when it has been just the stronghold. Later, it was transformed into a Renaissance castle with pinches of baroque inspiration which made it into the final perfection it is today.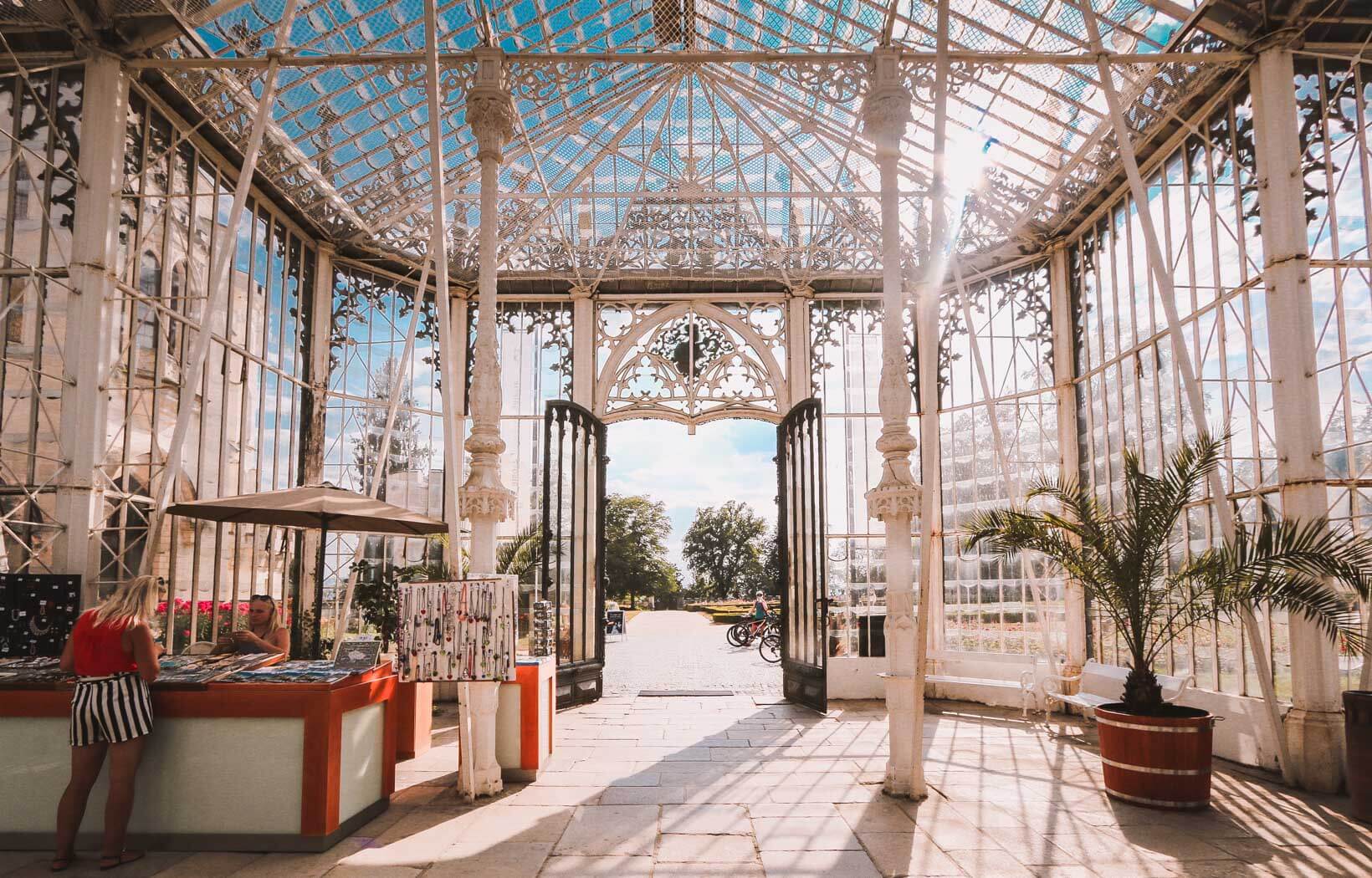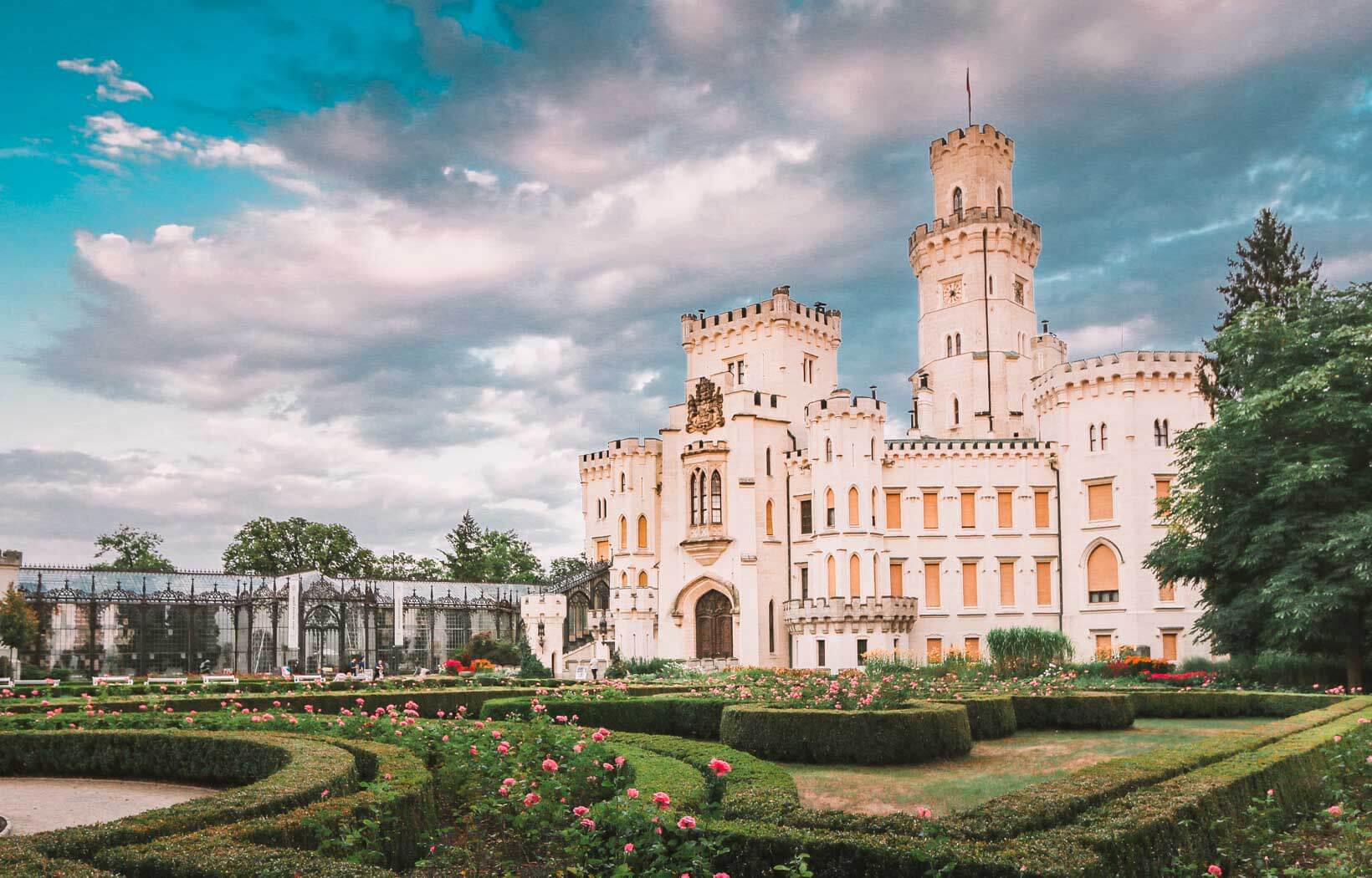 Hluboka is situated some 10 km away from Ceske Budejovice, which you should also visit, by the way. You can easily spend hours taking pictures of Hluboka castle from the outside or taking one of the multiples tours offered inside the castle ranging from 100 to 320 CZK. With a Hluboka castle tour, you can see the kitchen, representation rooms, private apartments, or even climb the chateau tower to get the best views of the surroundings.
In order to turn your visit into a complete delight, I suggest you stay right here, in the part of the castle turned into a luxury hotel. First of all, who wouldn't want to sleep in the castle? And secondly, staying nearby allows you to wake up super early (or stay super late) to take those perfect morning shots of the castle before the crowds arrive.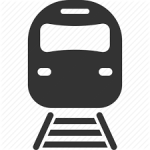 Traveling from Prague? There might be a great option for you to save some time and join the 2-day tour that brings you to Hluboka + includes a stay in a castle. Check prices
here
.
2. Litomysl Castle (Zámek Litomyšl)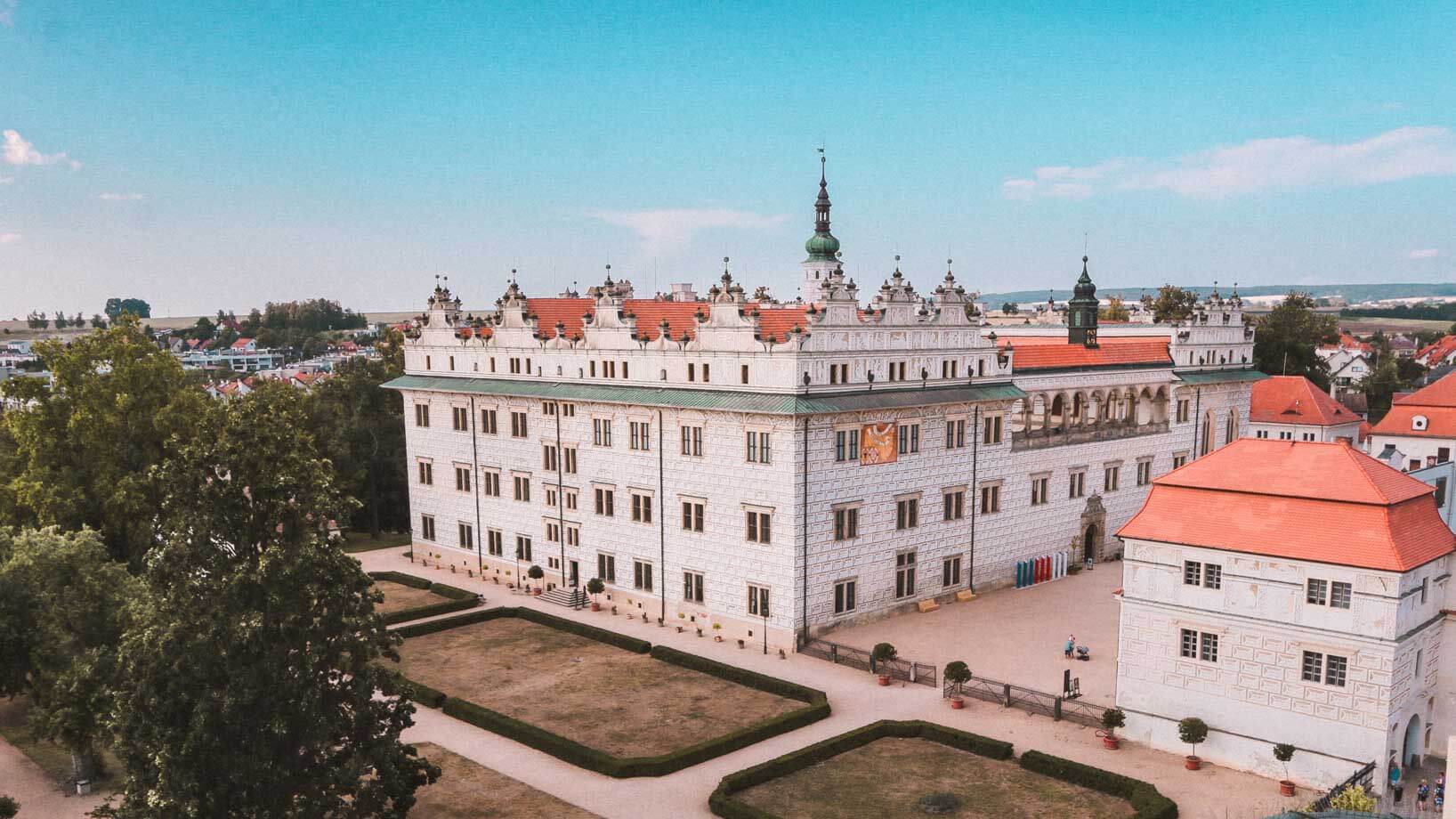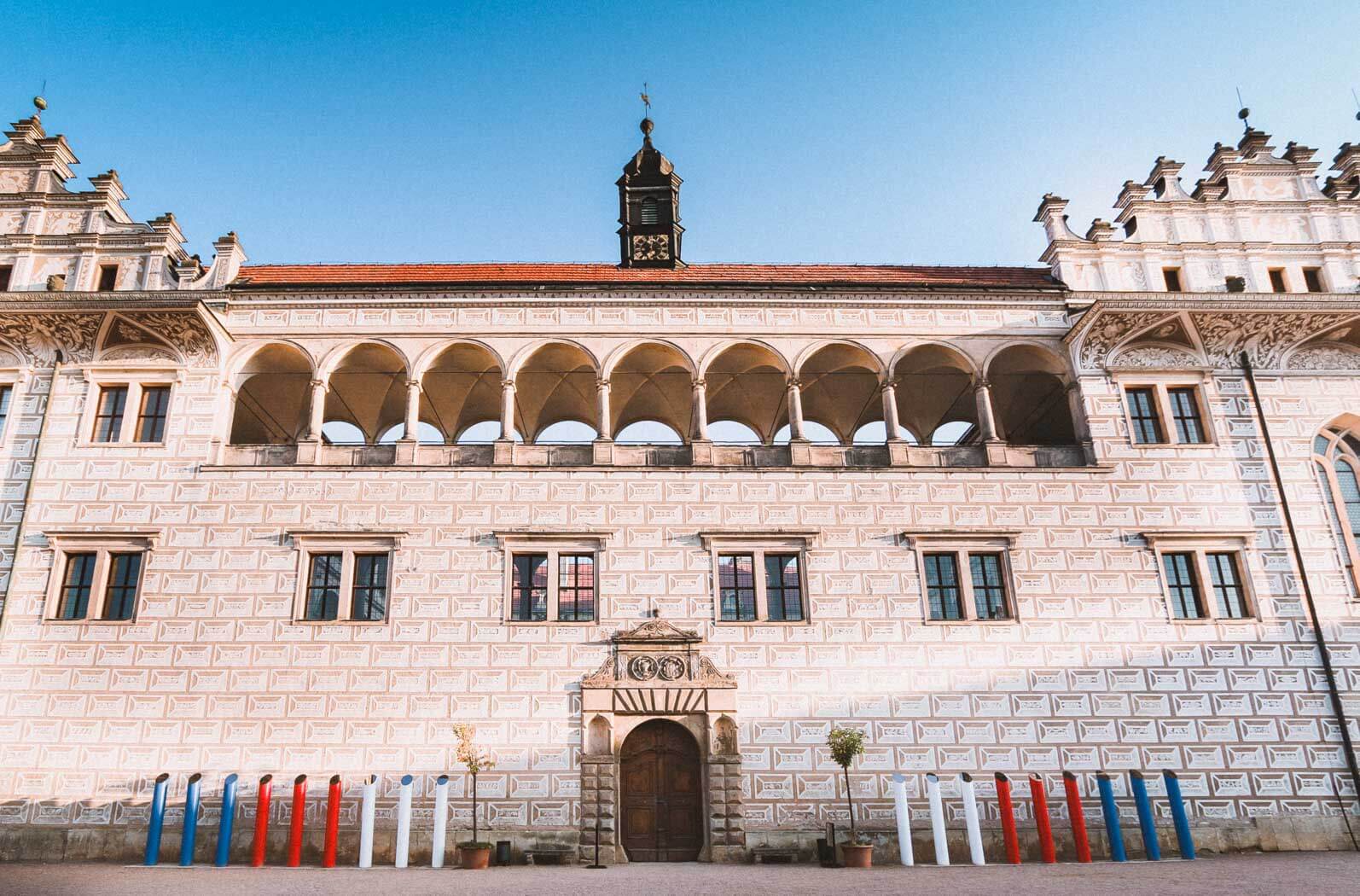 Litomysl castle is another one high on my list of favorite castles in Czech Republic. It is a fantastic representation of Renaissance architecture (not that I know too much about it) of the 16th century. The castle stands two hours drive away from Prague in the Pardubice region. Entrance cost is only 6 EUR.
Psyched about Litomysl castle? I don't blame you! Click here to read my guide about
things to do in Litomysl
on your visit.
Litomysl castle is a UNESCO world heritage site and is reconstructed and decorated with great attention to detail. Walking the walls of the castle you feel as if people are still living here. This is also a birthplace of a famous Czech composer Bedrich Smetana and you can take a peek into where he was born and his family lived.
And to make it even more perfect for a tour in Czech Republic, the old chateau brewery that is situated right opposite of the castle is remade into the luxury apartments for the best travel experience in Litomysl. The rooms have a breathtaking view towards the castle while giving you the unique feel of staying in the museum. Each room is decorated differently and you can choose between a historic room furnished with vintage accessories or a modern apartment supplied with art which looks like a gallery. Either way, you are sure to have a great view and a great time. And the feedback from guests is fabulous, check the reviews and prices here.
3. Cervena Lhota Castle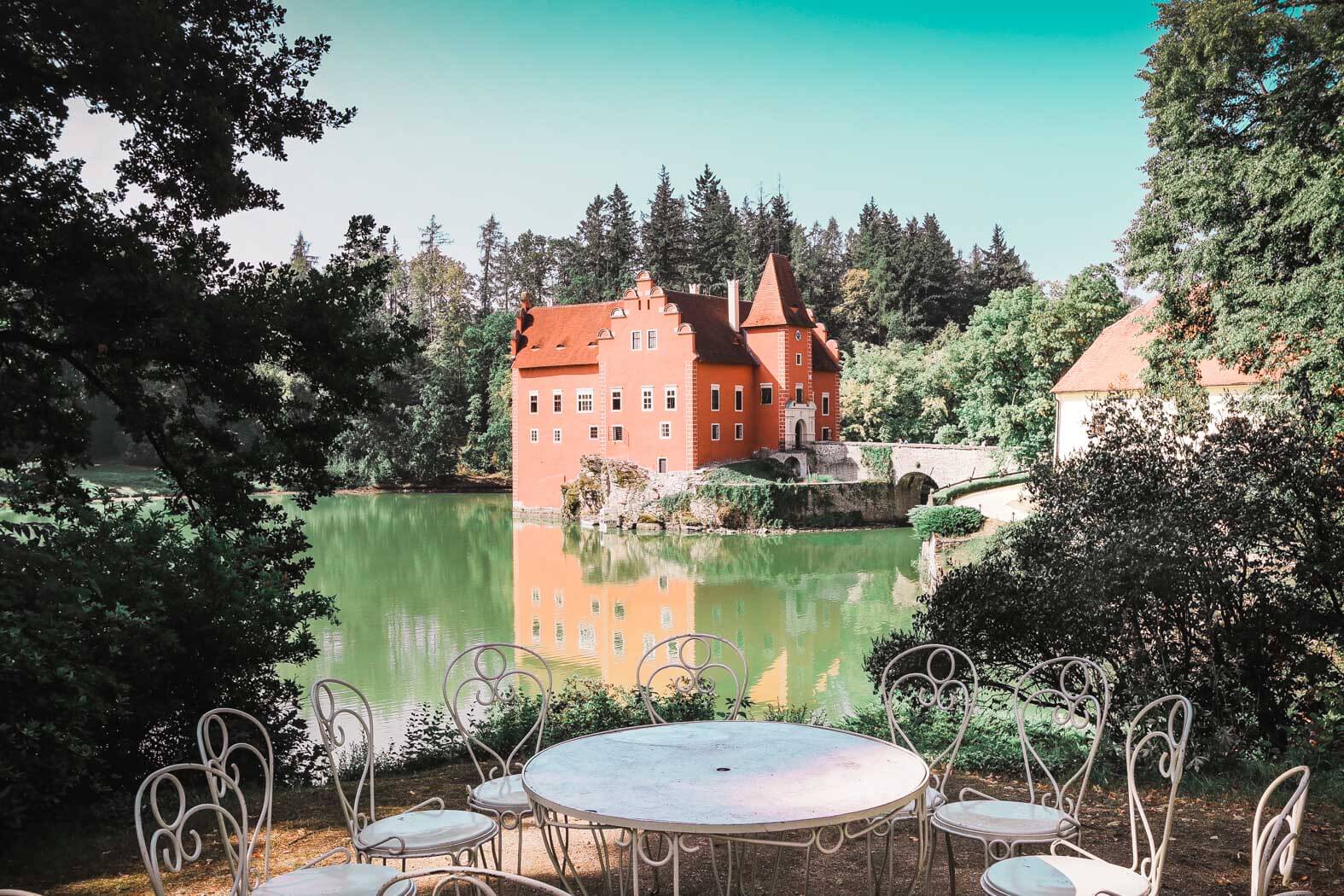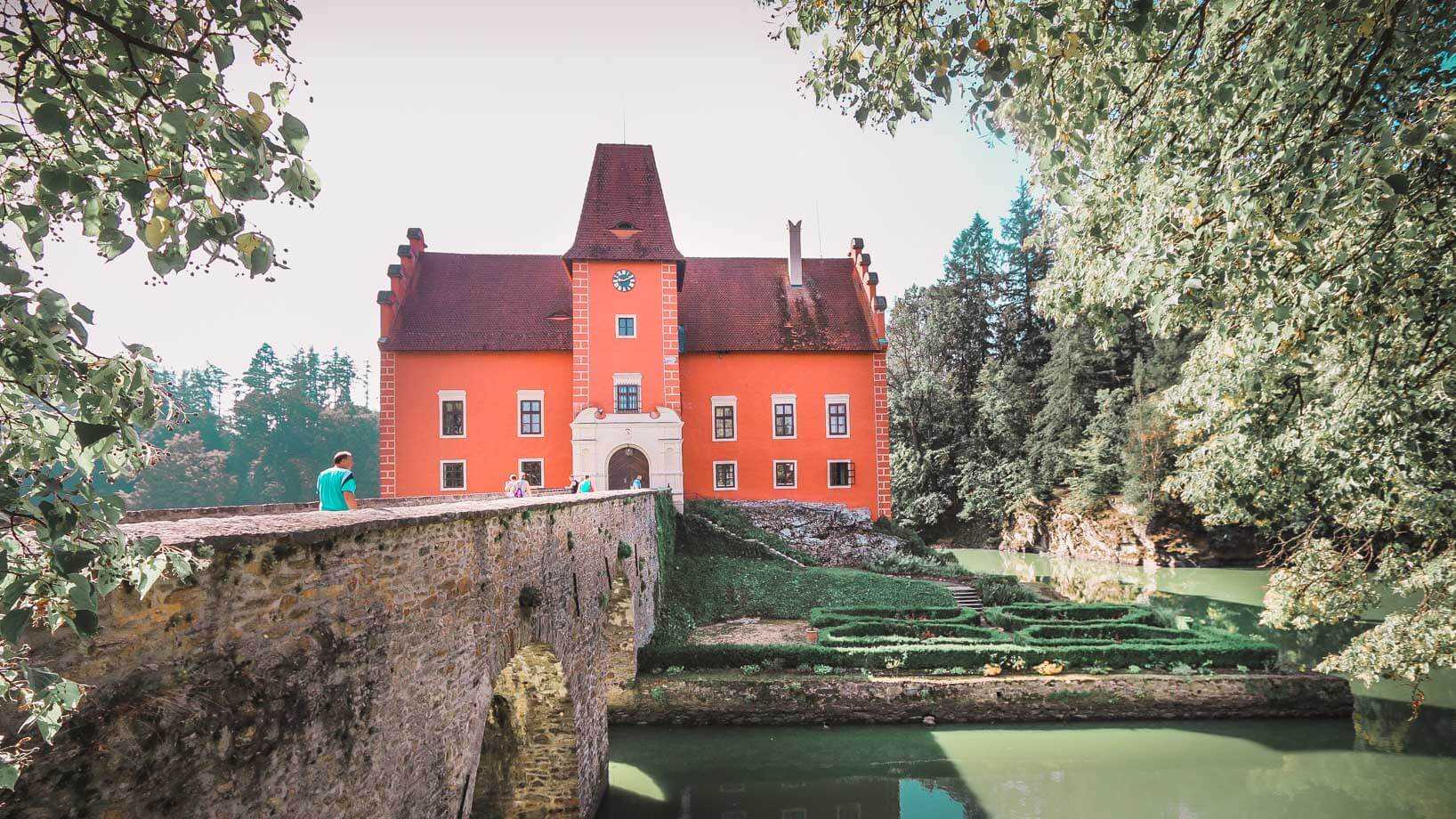 This castle which name literally points that its red (Červená) is situated in South Bohemia, only 1 hour 30 minutes drive away from Prague. It is another Renaissance chateau with a distinct feature of bright red color that makes it so unique and memorable.
Cervena Lhota is surrounded by water, which originally wasn't here. Now, you can use it for romantic boat rides around the castle and enjoying the views. Right next to the chateau is a big park, where you can unwrap a picnic with the top-notch views. Cervena Lhota is a popular spot not only for tourists, who come here from all over Czech Republic, but also for newlyweds who come here to take their wedding photos.
4. State Castle Kuneticka hora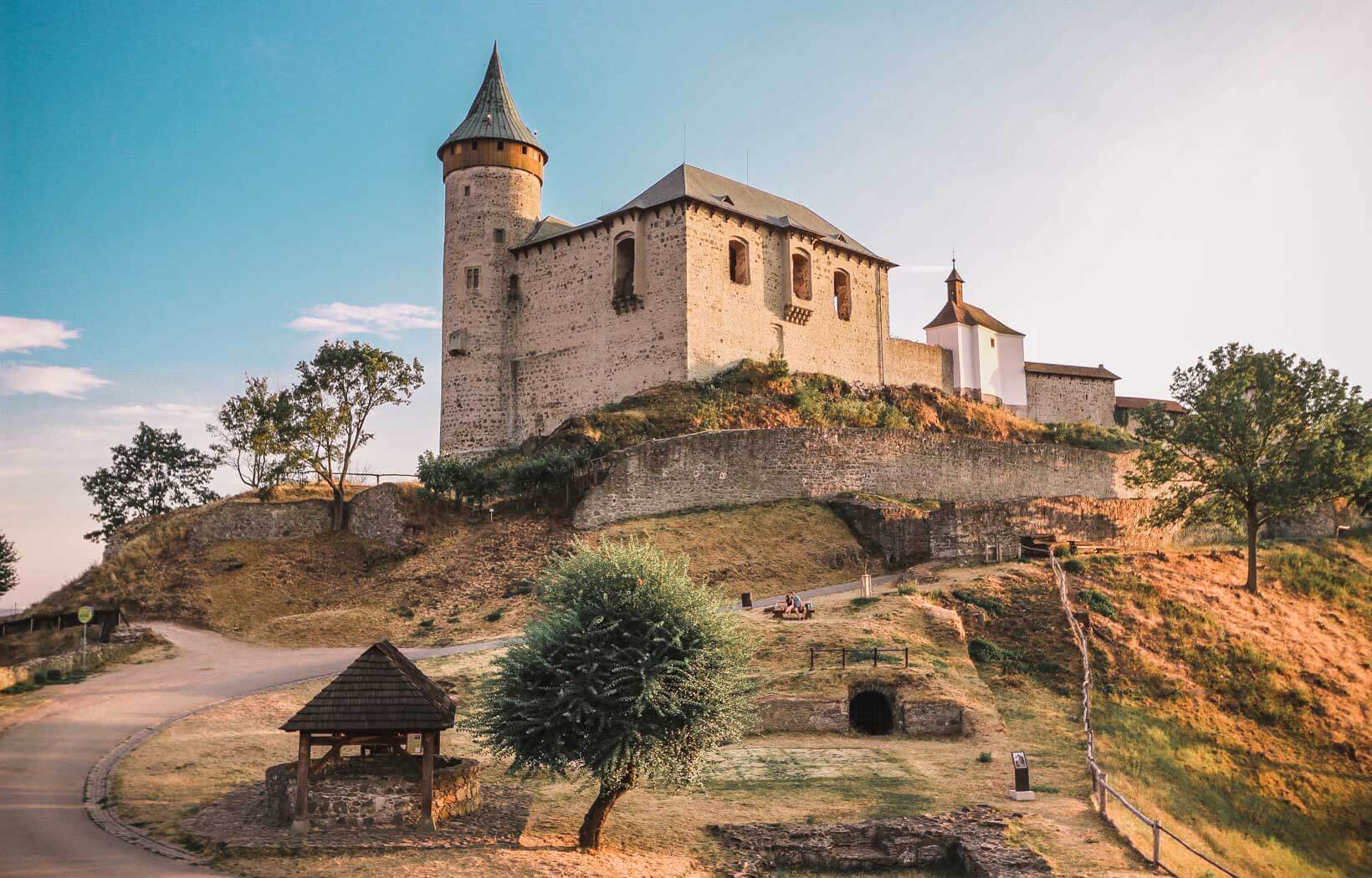 Kuneticka hora is one of the main skyline features of the plain Pardubice region, being visible far beyond its surroundings. It is located 10 km from Pardubice, East Bohemia, with a very convenient 2-hour train connection from Prague. Kuneticka hora has been standing since the mid-14th century.
In case you want to make this adventurous, there is a bike path that leads to the castle from Pardubice. Don't be worried about your physical ability to make it, the area is quite plain and the ride can make for a pleasant past time. Many cultural events are held in Kuneticka hora castle each year, including trade fairs, music festivals, open-air theaters, film sessions, and concerts.
But if you are looking for more convenience, you might as well station yourself in Gold and Spa Kunětická hora, which is just 5 km away from the castle. Here, you'll find the quiet and all facilities needed for a relaxing romantic getaway.
5. Chateau Mitrowicz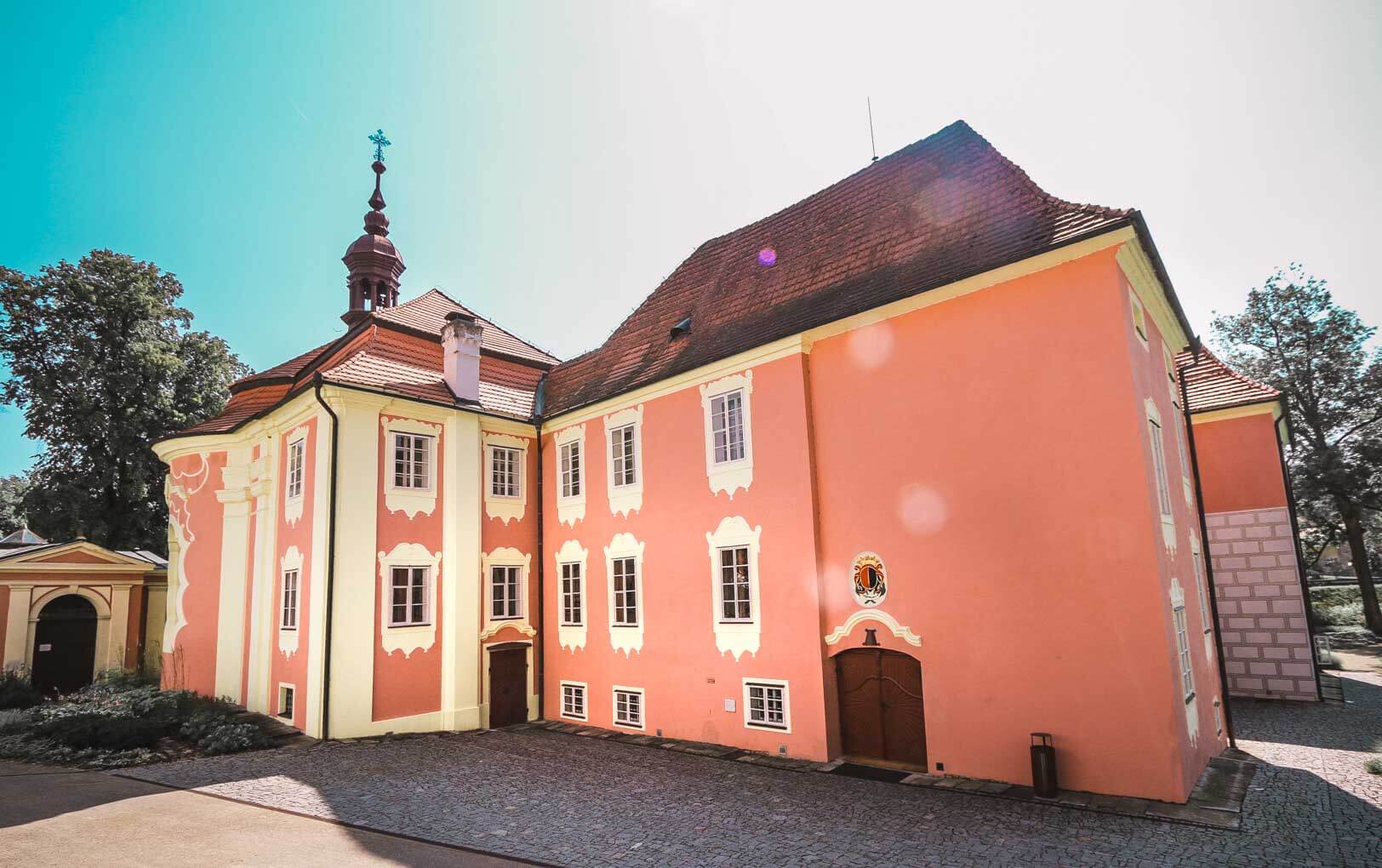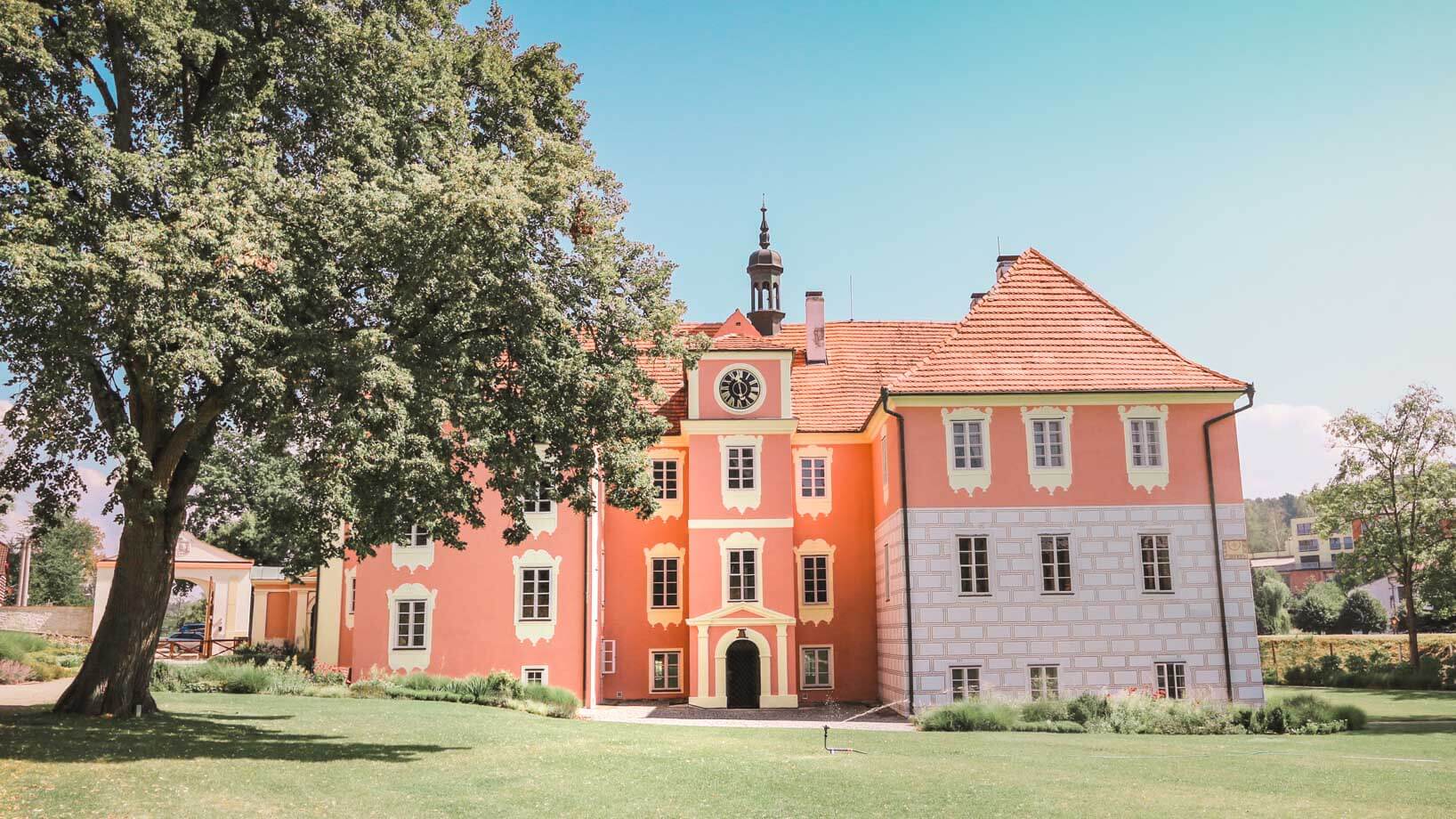 Another charming chateau in South Bohemia, Zamek Mitrowicz has been recently gently renovated and still smells like new paint. This building dates back to 1565 and has been later rebuilt with Baroque appearance. The territory includes a chateau, a chapel, accommodation complex, a huge garden and even an outdoor grill cafe, which makes for a perfect venue for a wedding in Czech Republic.
There is a possibility to rent out the entire chateau for your special day. It can accommodate up to 40 people in the renovated chambers that now serve as rental apartments.
Inside the chateau stands a wonderfully petite chapel that makes for a perfect intimate wedding ceremony. Right above the chapel sits a newlywed's suite, which consists of two rooms and a strategically placed bath that will make any instagrammer go wild.
Apart from the ceremonies, the Mitrowicz chateau is also open for visitors in the summer season. For more information on opening hours, see the official page.
6. Svojanov Castle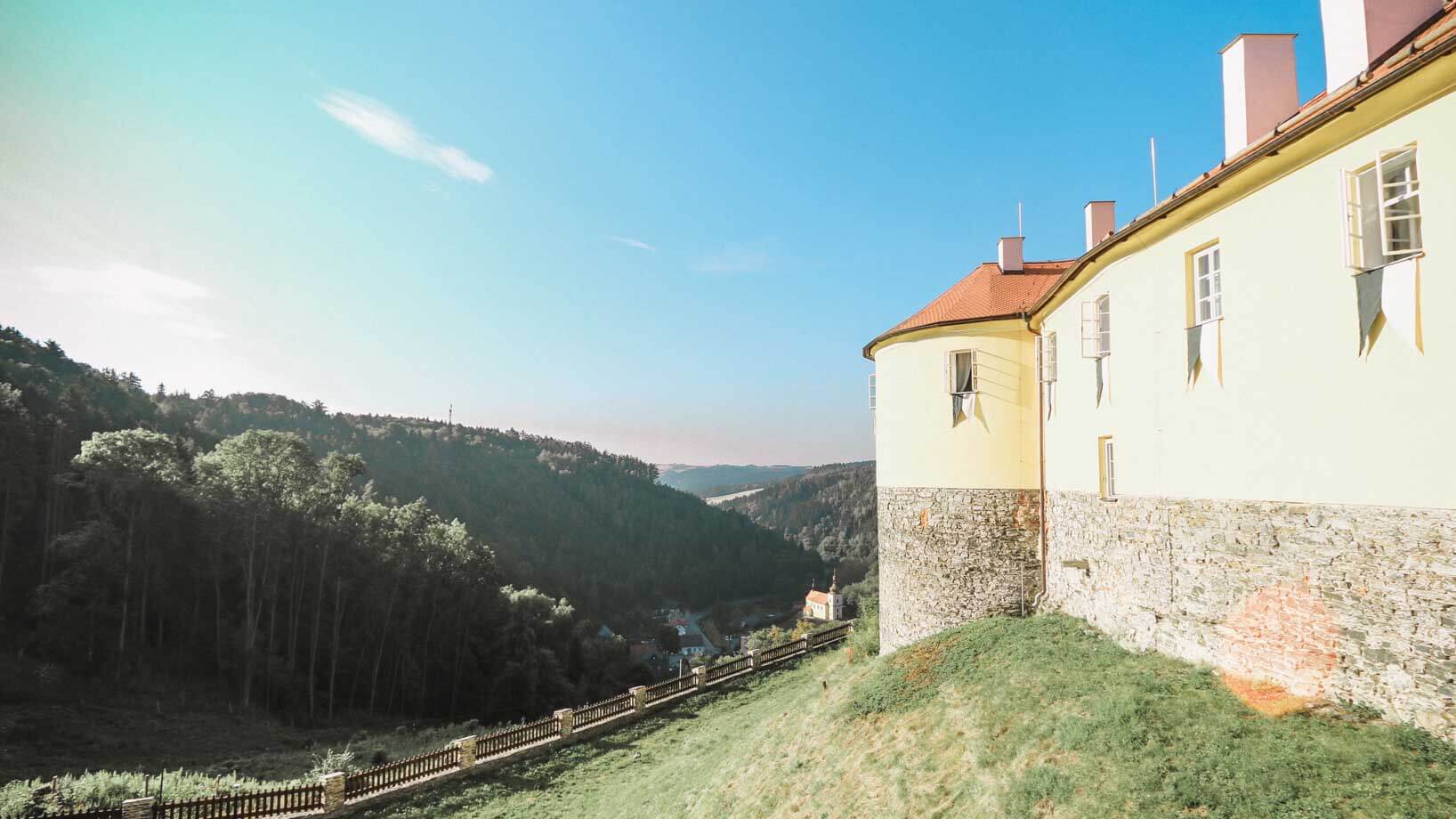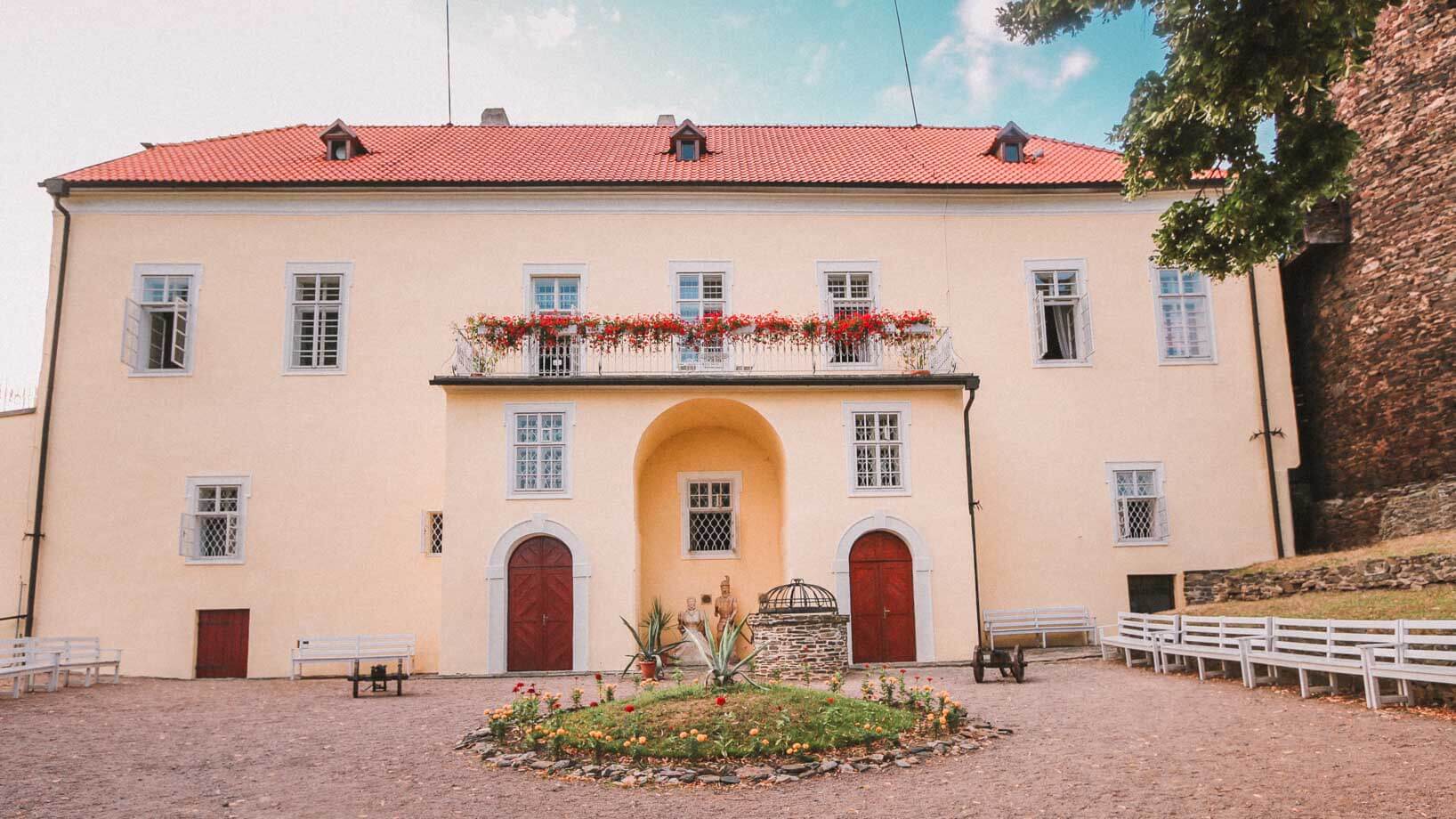 Svojanov castle is one of the hidden gems of East Bohemia, which I am reluctant to share because it is so great but on the other side, it deserves to be on the map. It is one of the oldest Royal castles in Czech Republic and it also combines the Gothic and Empire architecture styles, which means this is where the Middle Ages meet the 19th century.
While Svojanov castle might not be as obviously attractive on the outside, the main beauty is inside (just like you are told by your boyfriend). I highly recommend taking a castle tour and diving into the royal life, with rooms for boys and girls, hunter gear and even castle ghosts. Besides that, Svojanov castle has a tower that you can climb for better views of the nearby village and a great garden to stroll in on the misty mornings.
To make your experience in Svojanov castle complete, I recommend you book one of the rooms and stay overnight. Who doesn't want to spend a night in a real castle and find out if the ghost stories are true? Check available dates and prices here.
7. Nove Hrady Castle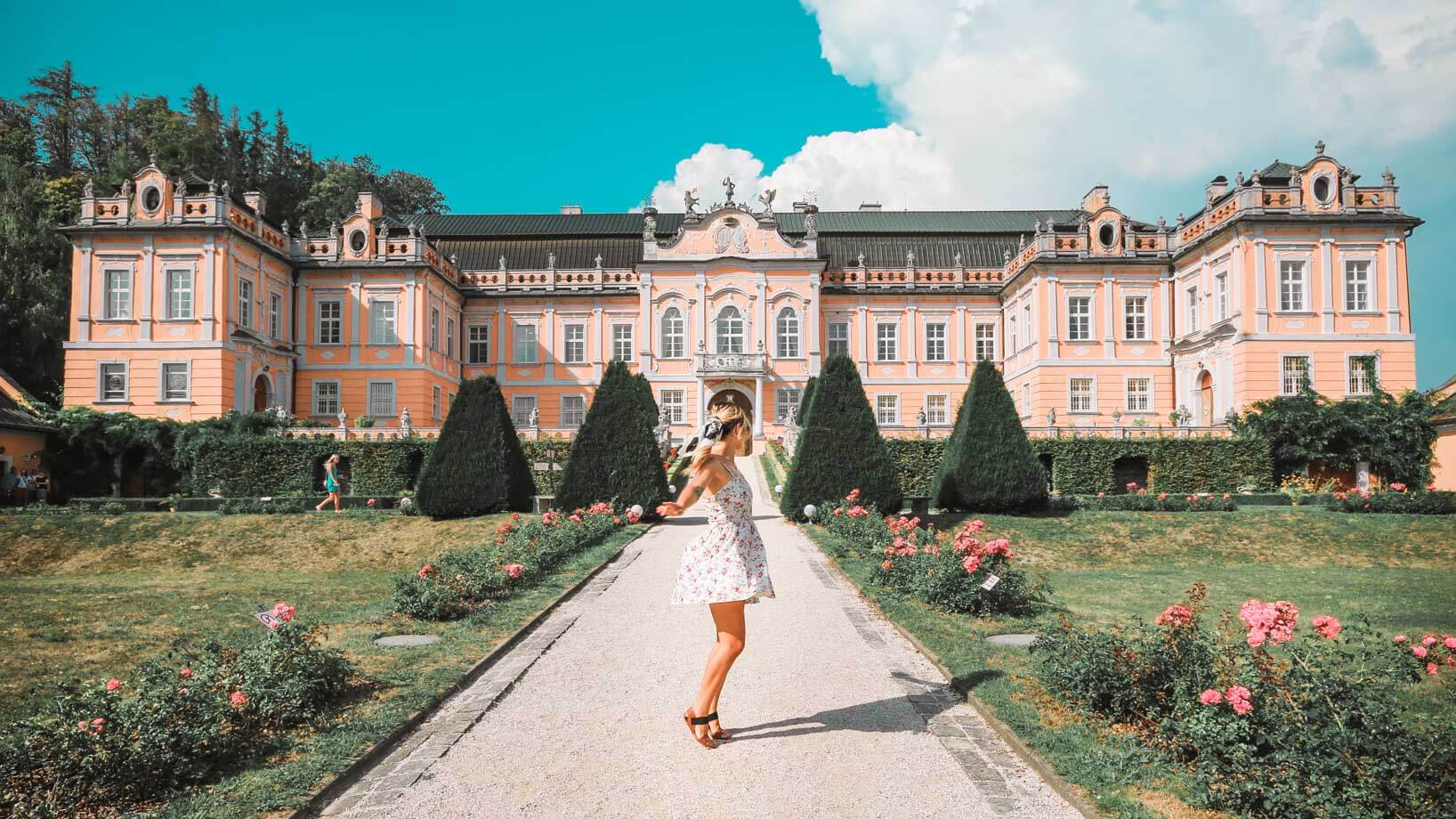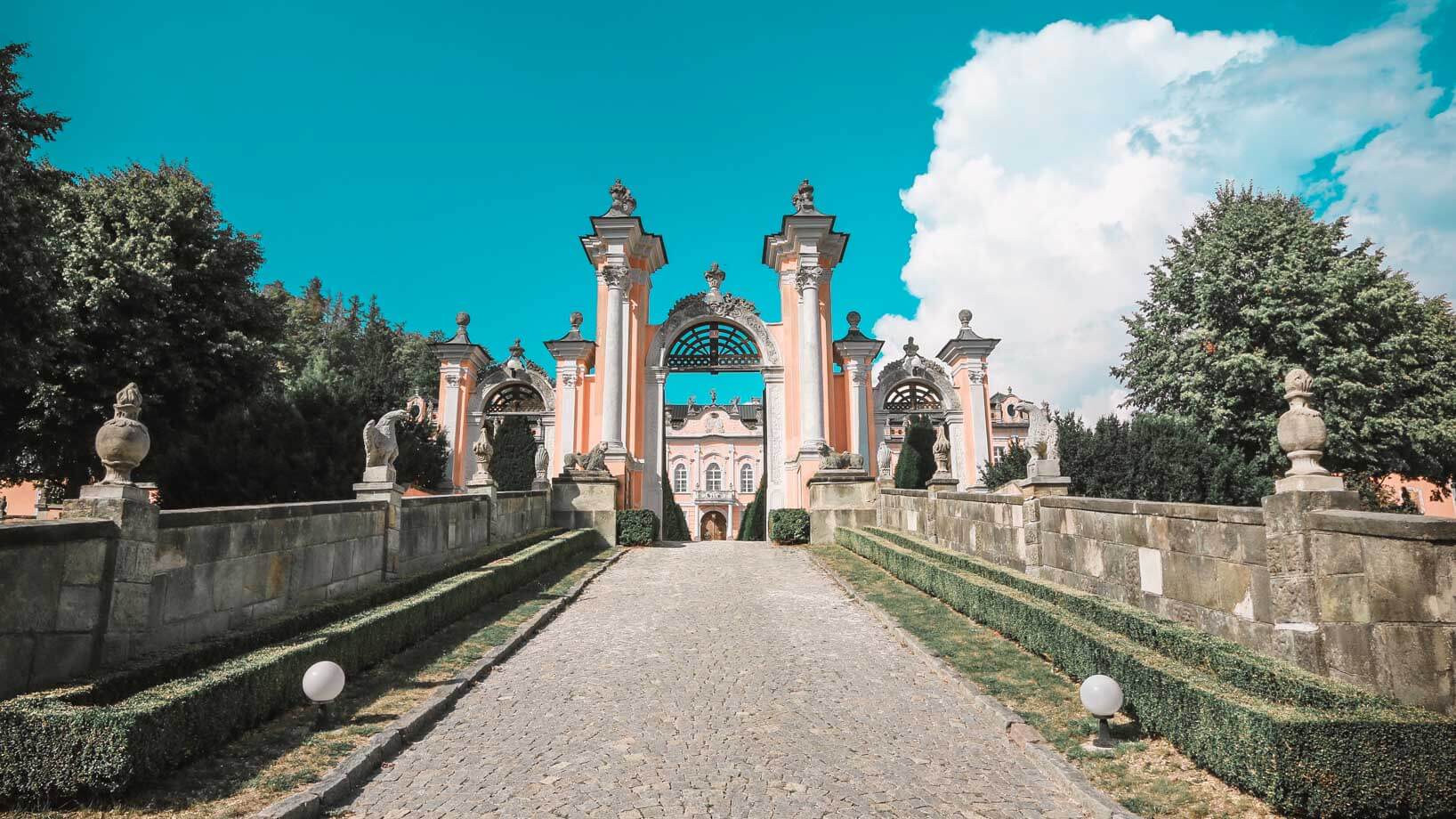 Nove Hrady castle is one of the most romantic and picturesque mansions in Czech Republic. It is also called the little Versailles of East Bohemia.
Nove Hrady is situated 45 km away from the region center – Pardubice with the closest towns of Litomysl and Vysoke Myto nearby.
This property belongs to private owners who nonetheless allow the public to get in at a price of 100 CZK. Regardless of French style romanticism of the chateau, they still grow vegetables, including tomatoes, pepper, broccoli, and even pumpkins in the backyard. Besides that, the territory includes a vegetation maze, a stud farm, and a garden.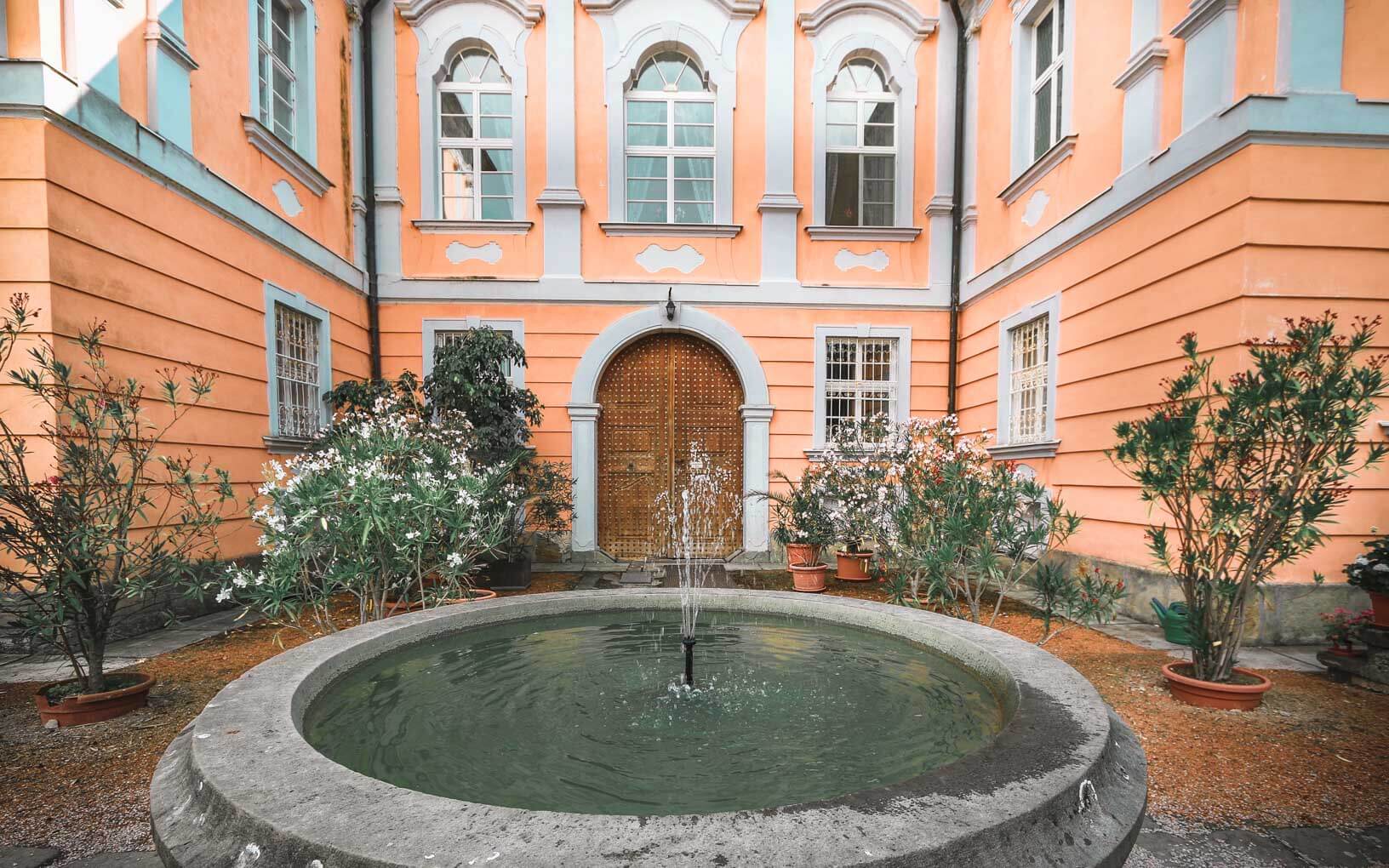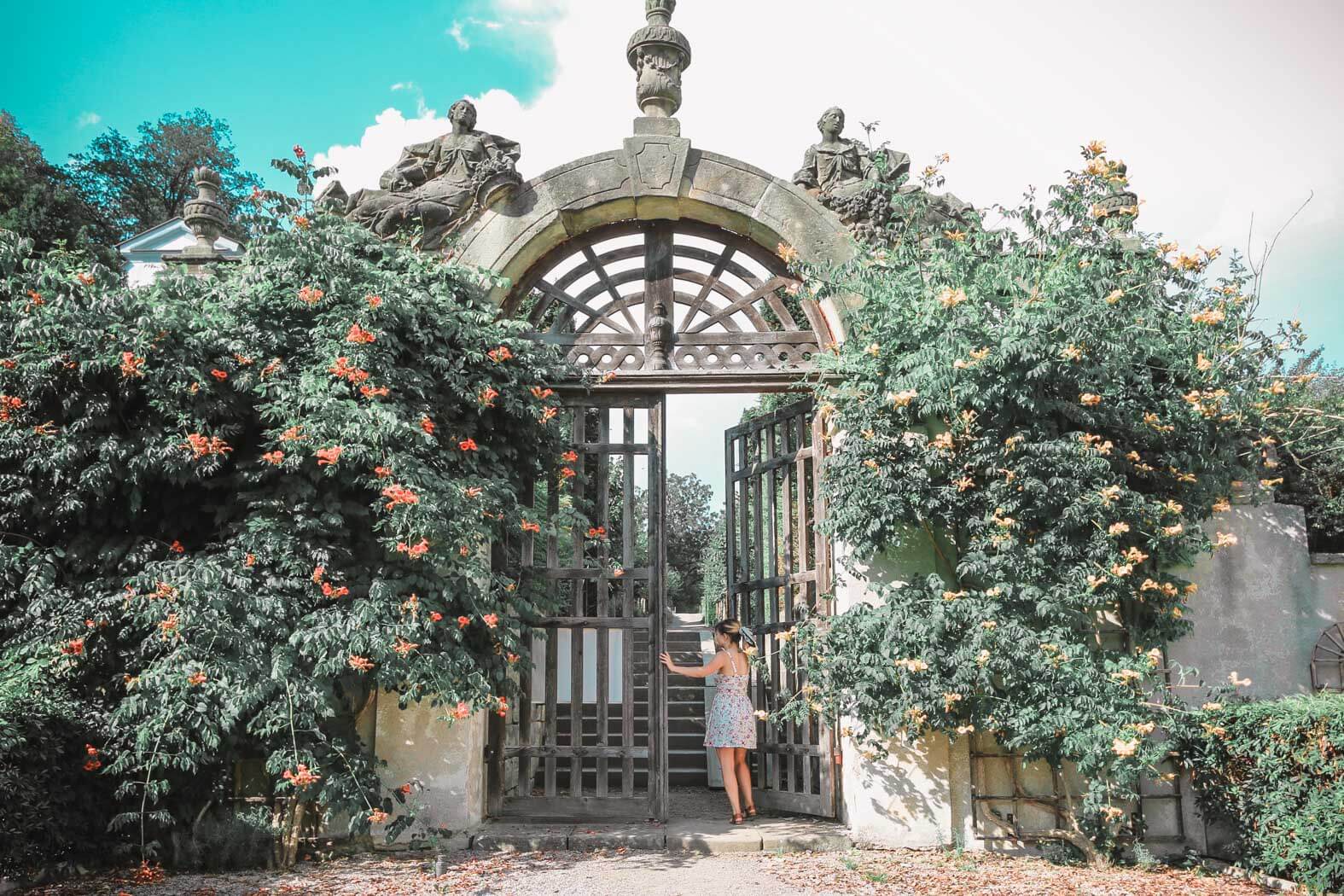 8. Vysoky Hradek Chateau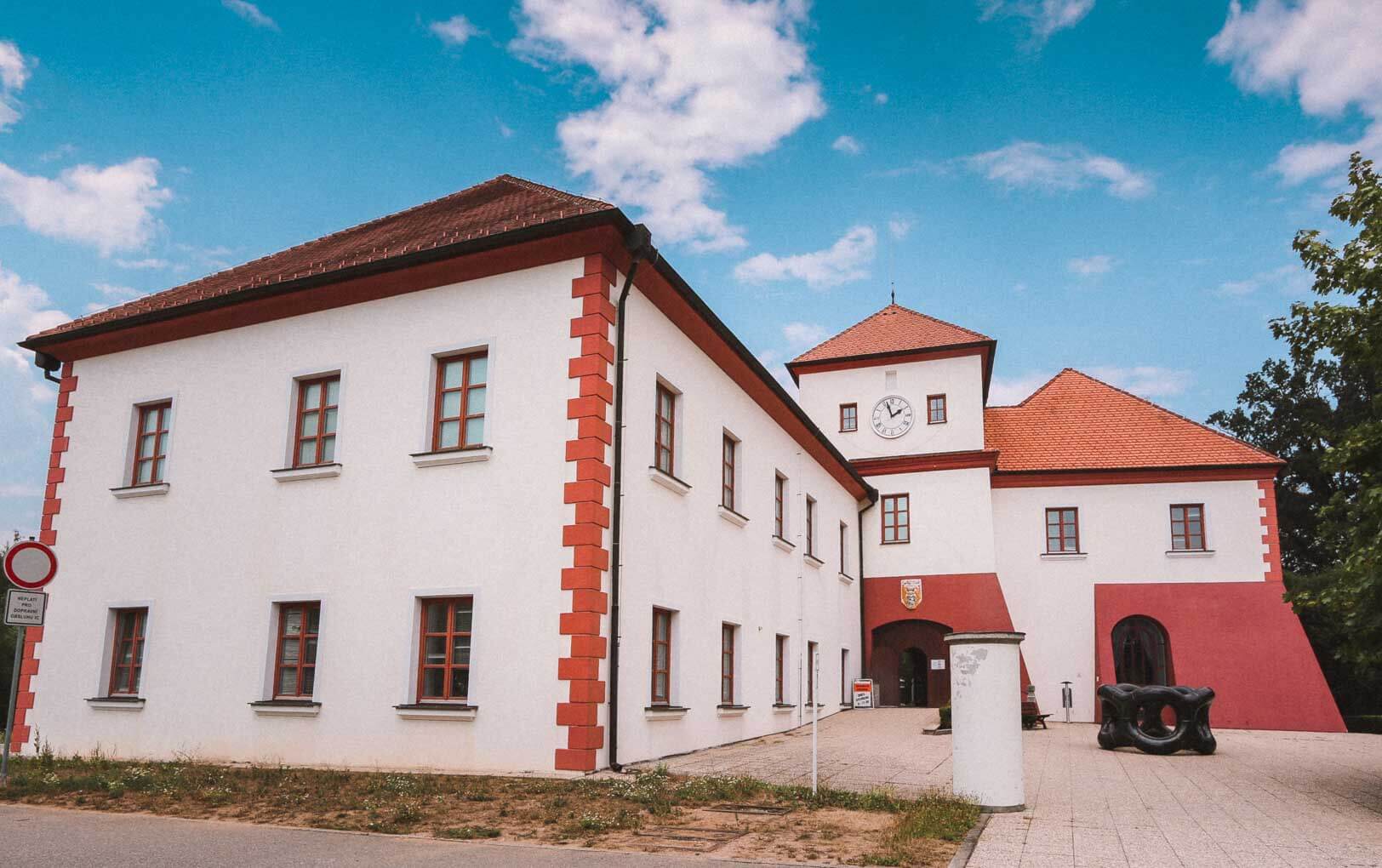 The main selling point of this chateau is that it is situated right next to the power plant in the small town of Temelin in South Bohemia, which makes for a completely different kind of scene. You don't expect to find a romantic spot in the middle of the industrial area but somehow it still works.
Vysoke Hradek was built in the Renaissance style back in the 14th century. It now belongs to the state, which uses it as an information center for a power plant. What a bizarre use of the castle, you might think and I am with you on this.
Behind the castle lies a small lake with padded island perfect for holding a wedding in Czech Republic. If you are into bizarre, this castle is a must visit.
9. Pardubice Castle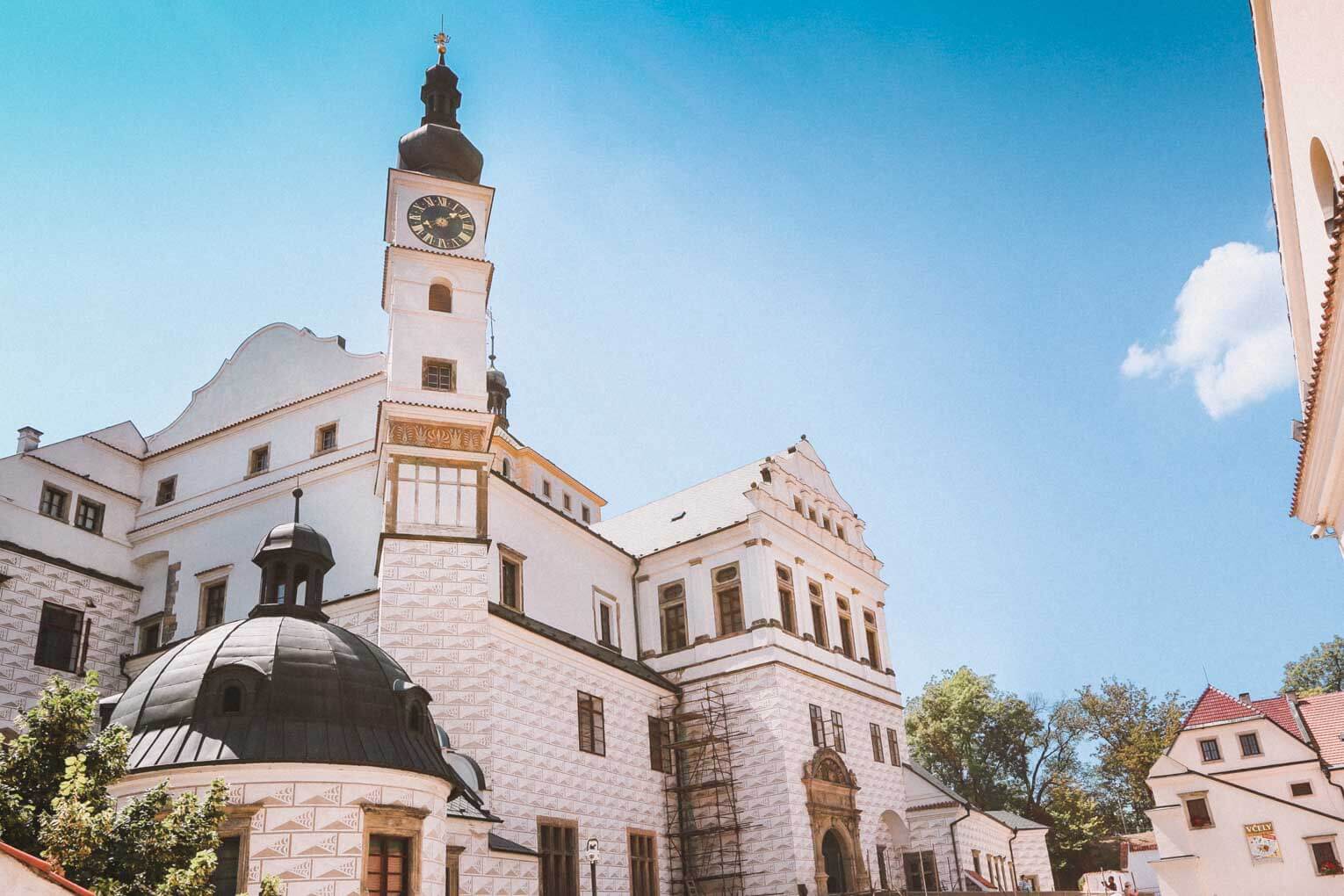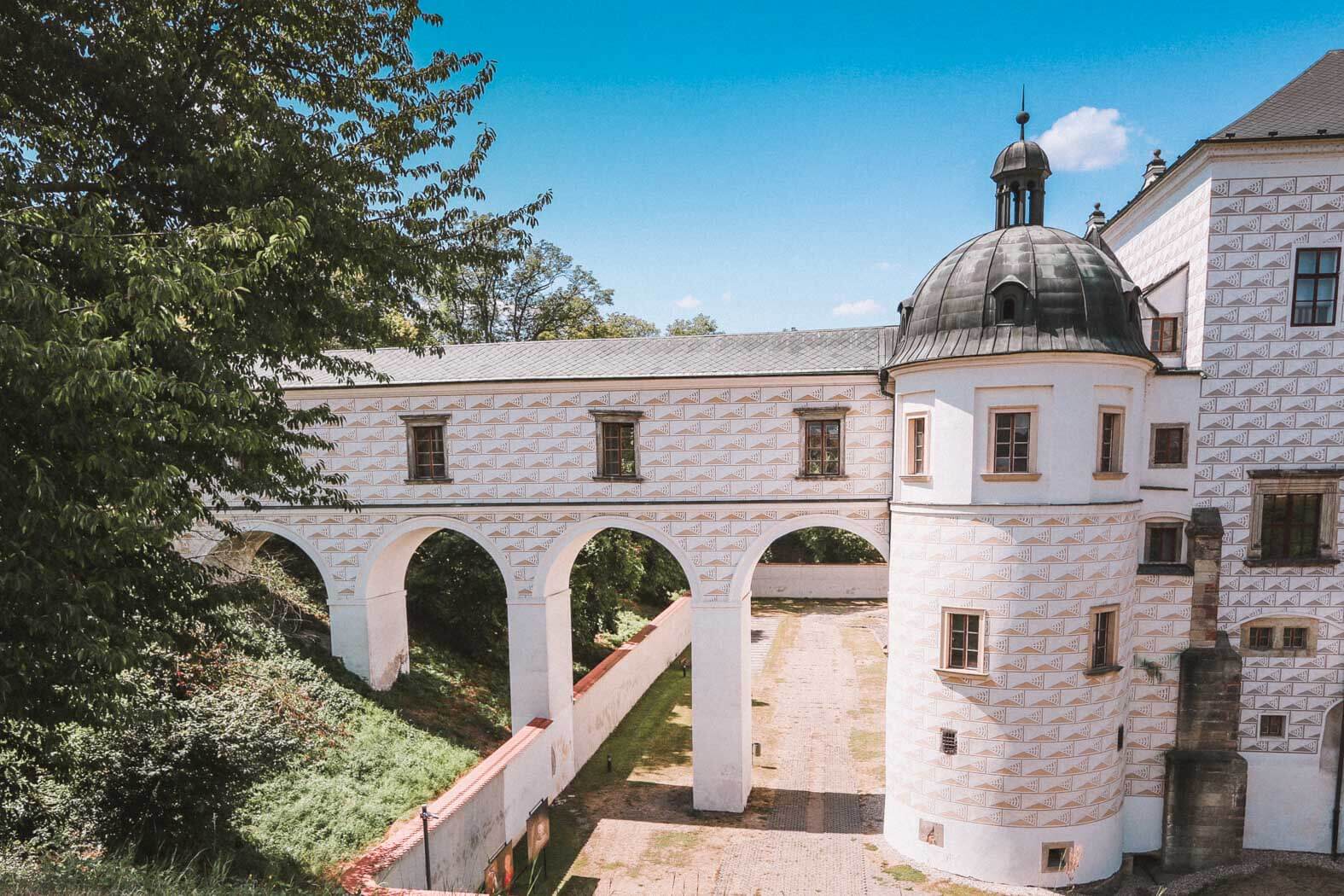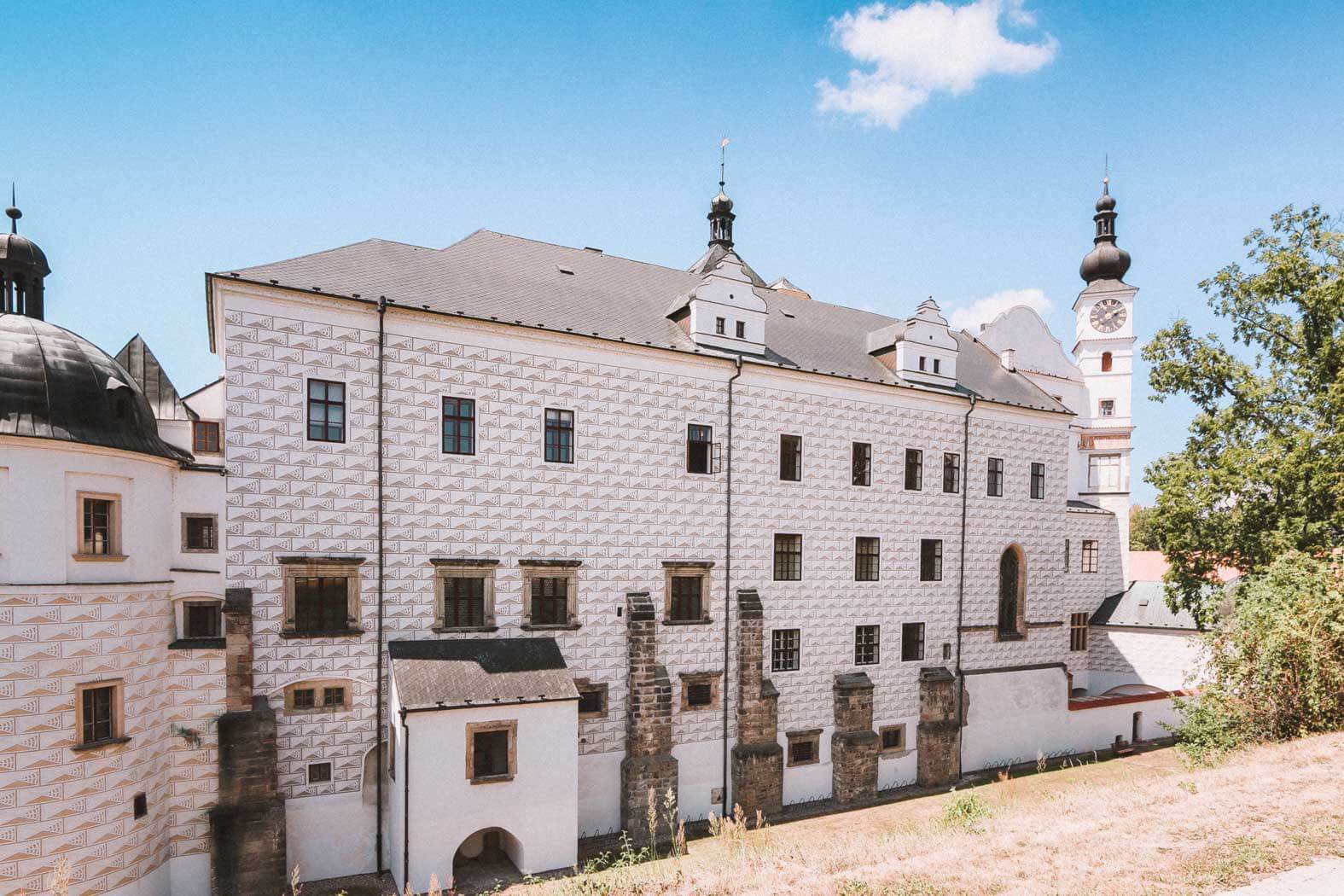 Pardubice castle is rather special because it is one of the best-preserved castles in Central Europe. It is also one of the easiest to explore. Pardubice city is only 2 hours train ride away from the capital and can be easily visited as a day trip from Prague.
Pardubice castle starts its history in the 13th century. Over the course of its life, it has been under control of Hapsburg's dynasty all the way until the WWI. Because Hapsburg's didn't use it as a residence, it had other uses, like a brewery, for example. The castle started to slowly decay into ruins during the Soviet era and begun reconstruction in 1994. It is now open to the public for more than 20 years.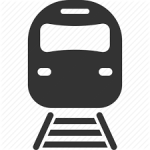 Just a heads up, you can easily travel to all these locations using Czech train system. To get the most value for money and upgraded comfort, I recommend using
RegioJet trains
. After all, who wouldn't mind extra room, leather seats and champagne on their train ride? 😉
10. Trebon Castle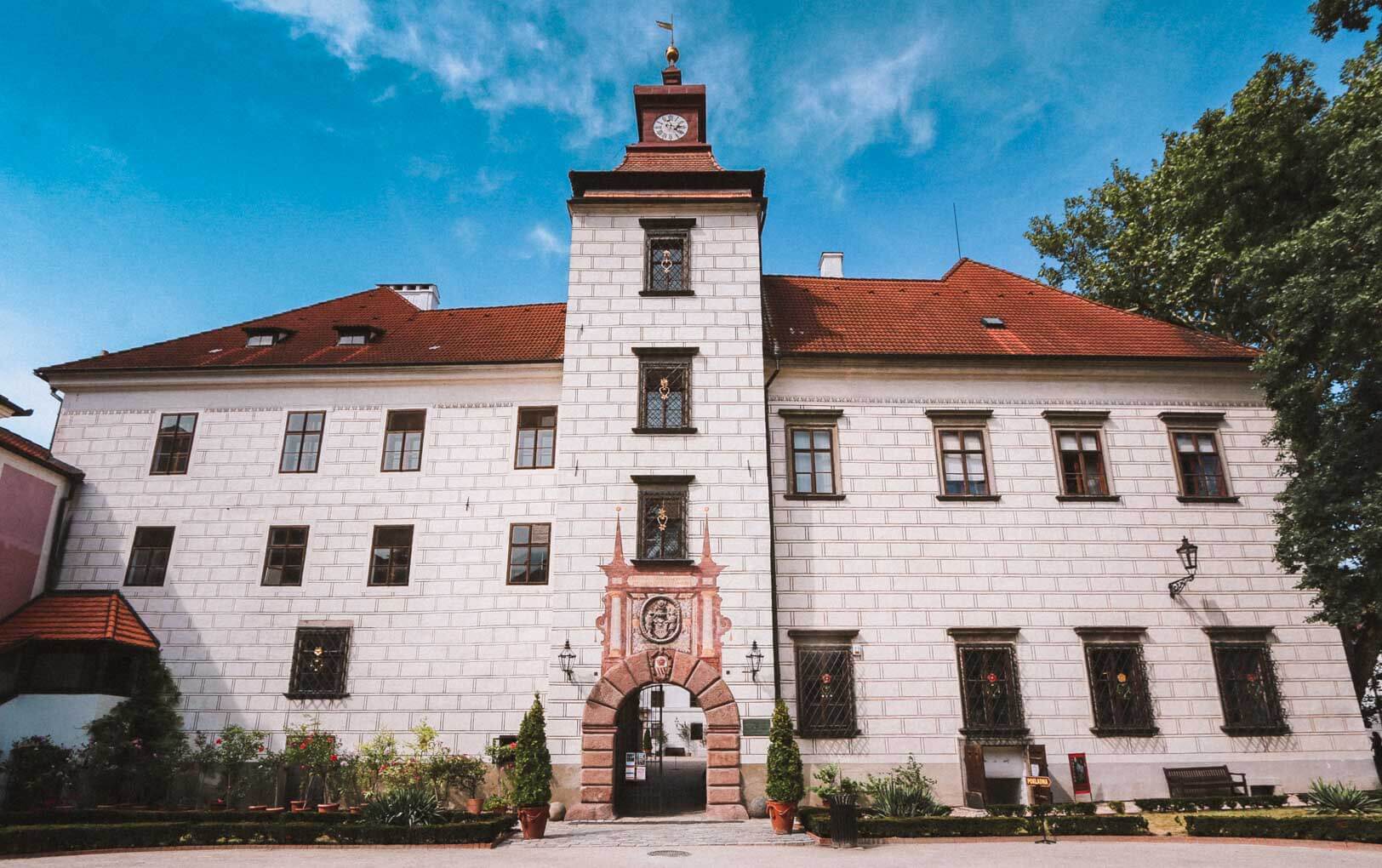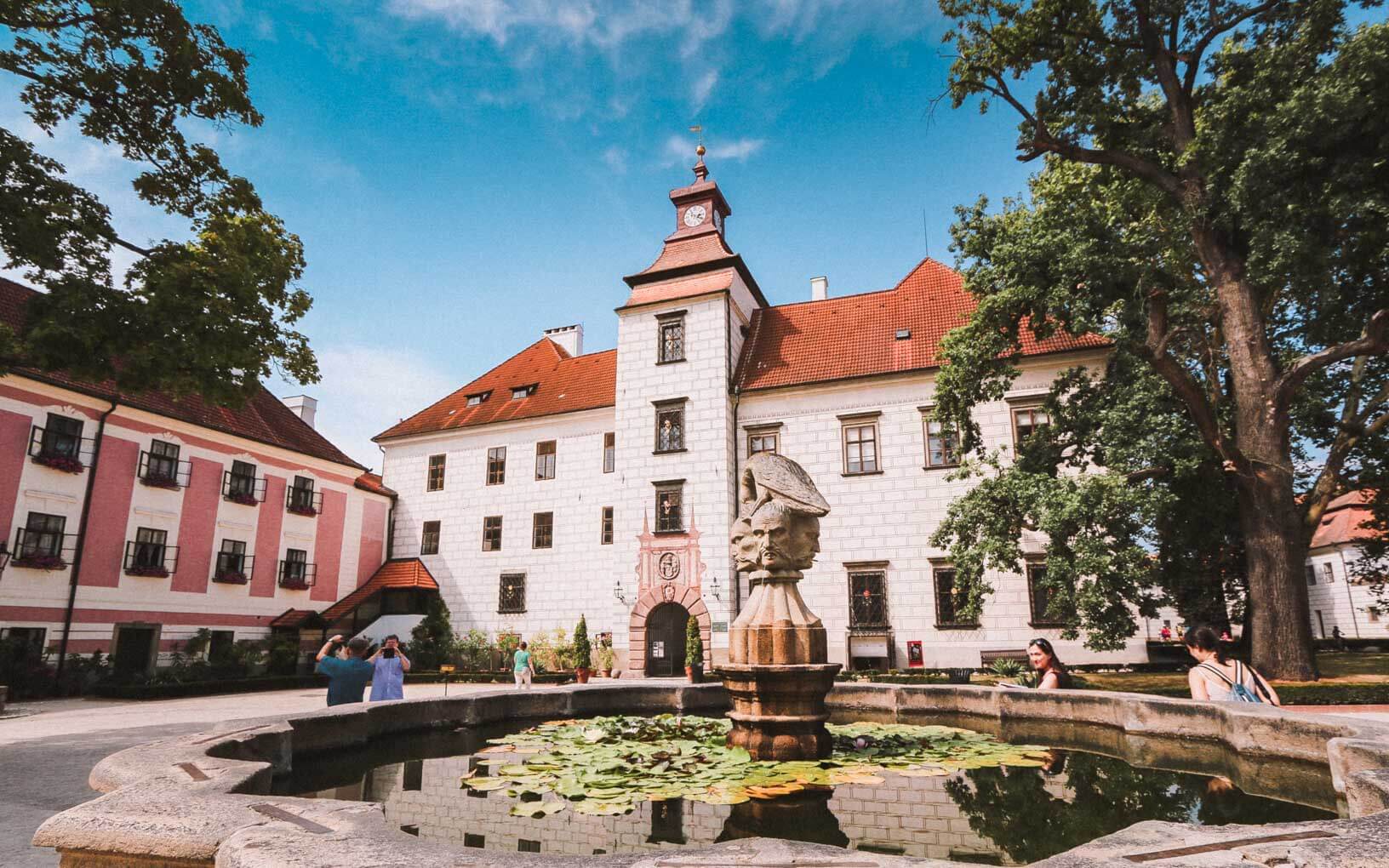 Trebon castle is situated in the spa capital of South Bohemia – Trebon town. It is one of the largest castles in the entire Czech Republic and it is a popular site for the visitors who come to Trebon for the spa (seriously, if you are into medical spa treatments, you have to check out the Aurora Peat Spa center).
Besides a large castle territory, Trebon castle is surrounded by a magnificent park that can be used for relaxation after a long time of exploration on foot.
---
That's it for my top 10 fairy-tale castles in Czech Republic that not a lot of people know about. What about you? Have you heard of any of these places before? Which castle on the list is your favorite? Share in the comment section below!
Like It? Pin It!