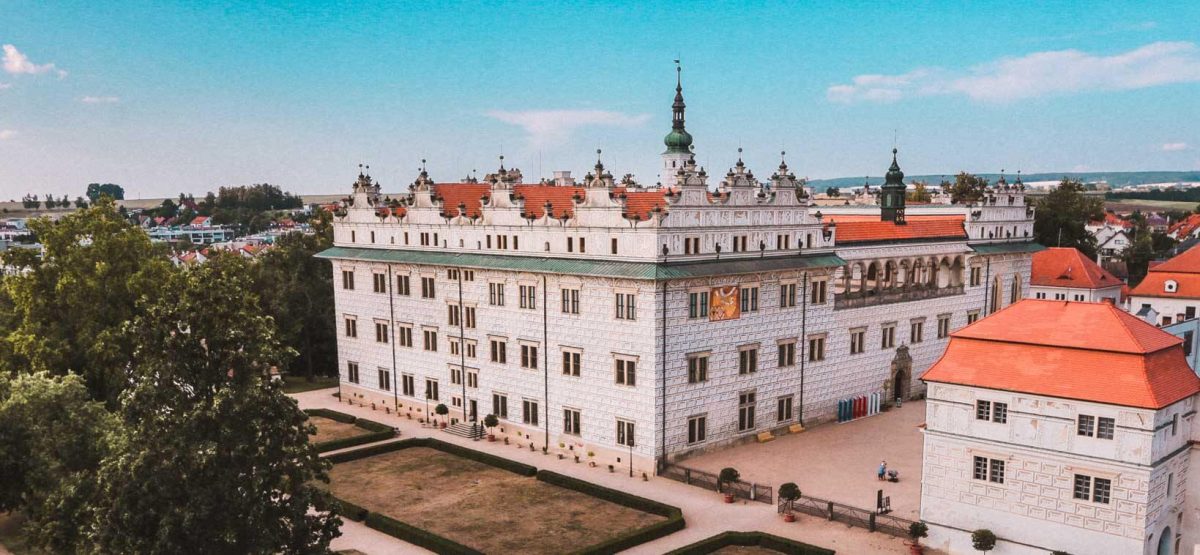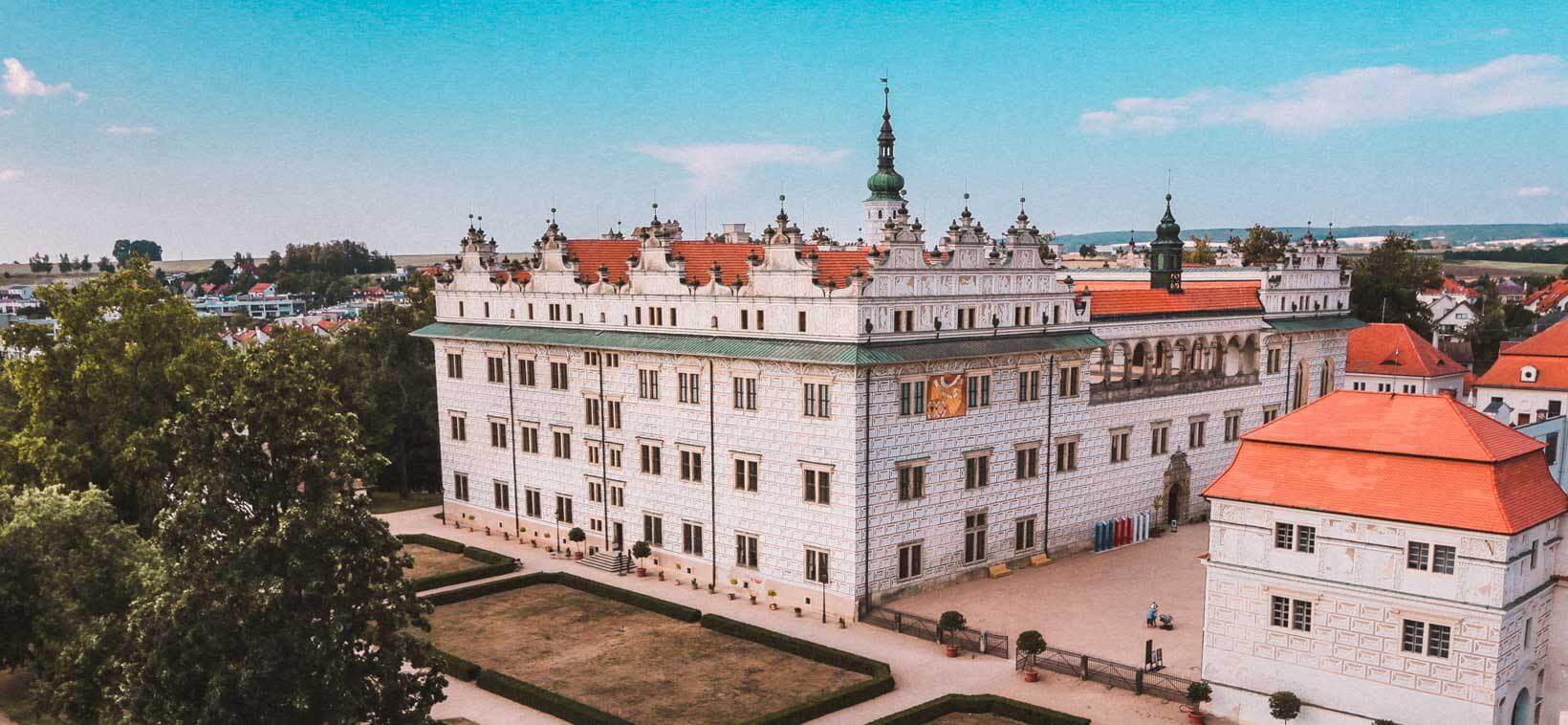 This post may contain affiliate links. I receive a small commission at no cost to you when you make a purchase using my link.
When you think of artistic places to live, what comes to your mind first?
For centuries, bohemian souls have been drawn to the places like Barcelona, London, New York and of course, the famous Montmartre in Paris, where the artists, bohemians and other non-conventional thinkers used to live, create and simply hang out. Modern days development of cinematography and music has somewhat shifted the scene to Hollywood in California. But the ridiculously high rental prices make it impossible for the young talents to live there. But not in Litomysl, Czech Republic.
"What the heck is Litomysl?" you'll ask. Before you pshaw at the idea and move on to book a one-way ticket to Bali aka the millennial boho paradise, hear what I have to say about Litomysl.
Where is Litomysl?
It is situated right in the center of Europe, in Bohemian-Moravian Borderland of Czech Republic. Which makes it so easy to travel around and get inspiration for the book you're writing or the art piece you're working on (sorry, just shooting some guesses here, have no idea what your artistic side's like). With a selection of low-cost airlines available in Europe, you can be traveling every other week to see a new country.
It is also situated close to the magical castles of Czech Republic, which can all be visited on a day trip.
Ever since it was founded in the 13th century, Litomysl was a place where so many Czech notables have been born or raised, which makes it the Montmartre of Czech Republic.
In modern days, Litomysl still is the center of arts and design in Czechia. It is visible on the walls of the small cute streets that you pass by as well as the cafes and shops on your way. Romance, art, wine, beer and stunning architecture all intertwined in this little city of 10 thousand people. For a small town, it has tons of things to do and channel the inspiration from.
How to get to Litomysl?
The best way to get from Prague to Litomysl is by taking a train to Ceska Trebova and a bus to Litomysl from there. Another option is a train from Prague to Chocen, where you can catch the connection to Litomysl. Otherwise, renting a car is the easier solution, which will also give you the possibility to visit other beautiful places in East Bohemia.
Artsy Things to Do In Litomysl
Visit the Magnificent Litomysl Castle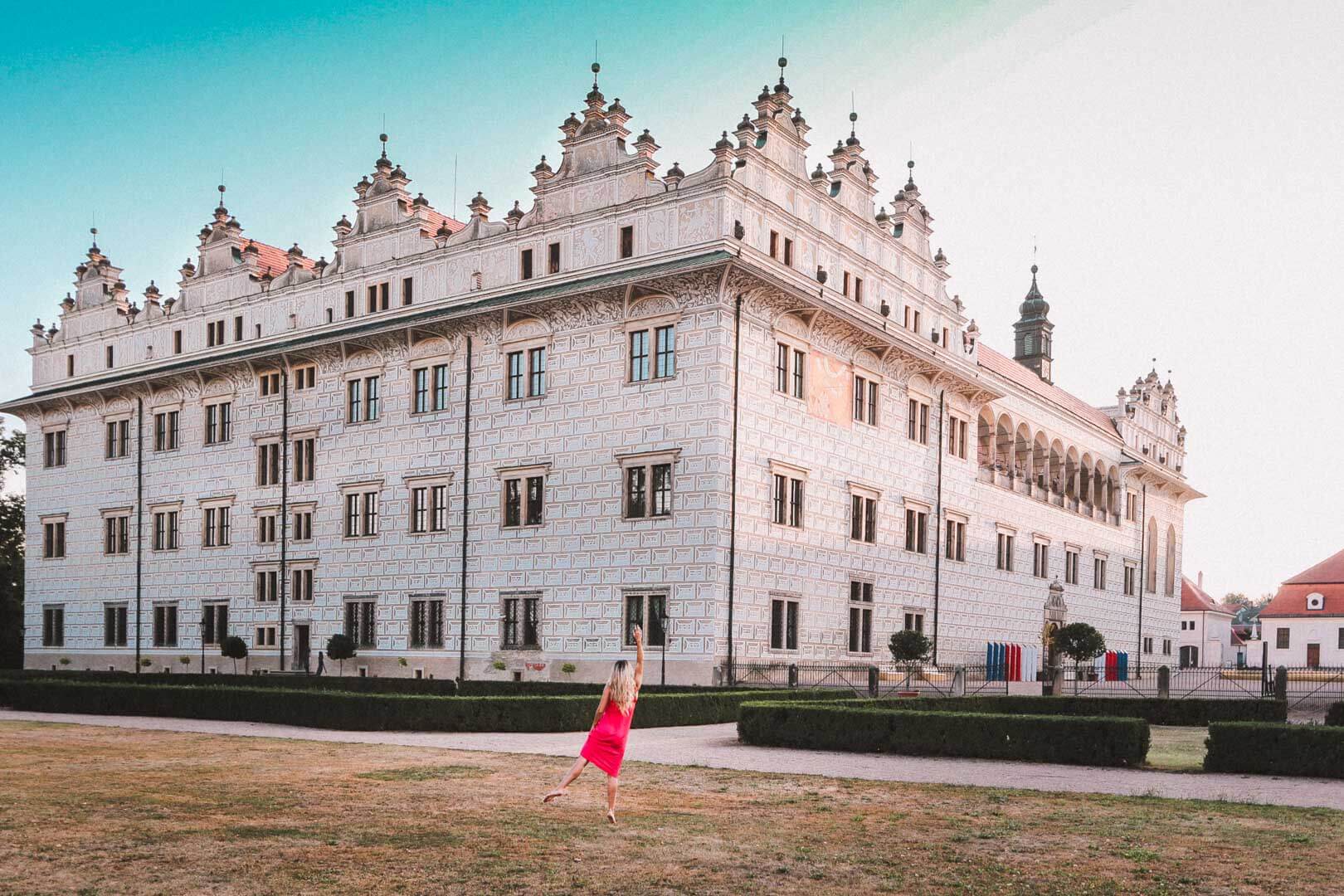 Litomysl Castle is a kind of architectural marvel that deserves to be the number one visited spot. It is in that perfect golden middle where it is glorious enough to be breathtaking, yet it is still accessible for everyone to see and appreciate without the crowds of tourists that spoil the atmosphere.
This Renaissance castle is a UNESCO world heritage site and is reconstructed and decorated with great attention to detail. Walking the walls of Litomysl castle you feel as if people are still living here. In the music rooms, it seems as if the old music box was just played for ball attendees, while in the dining room, the tea and cakes on the table are still not finished.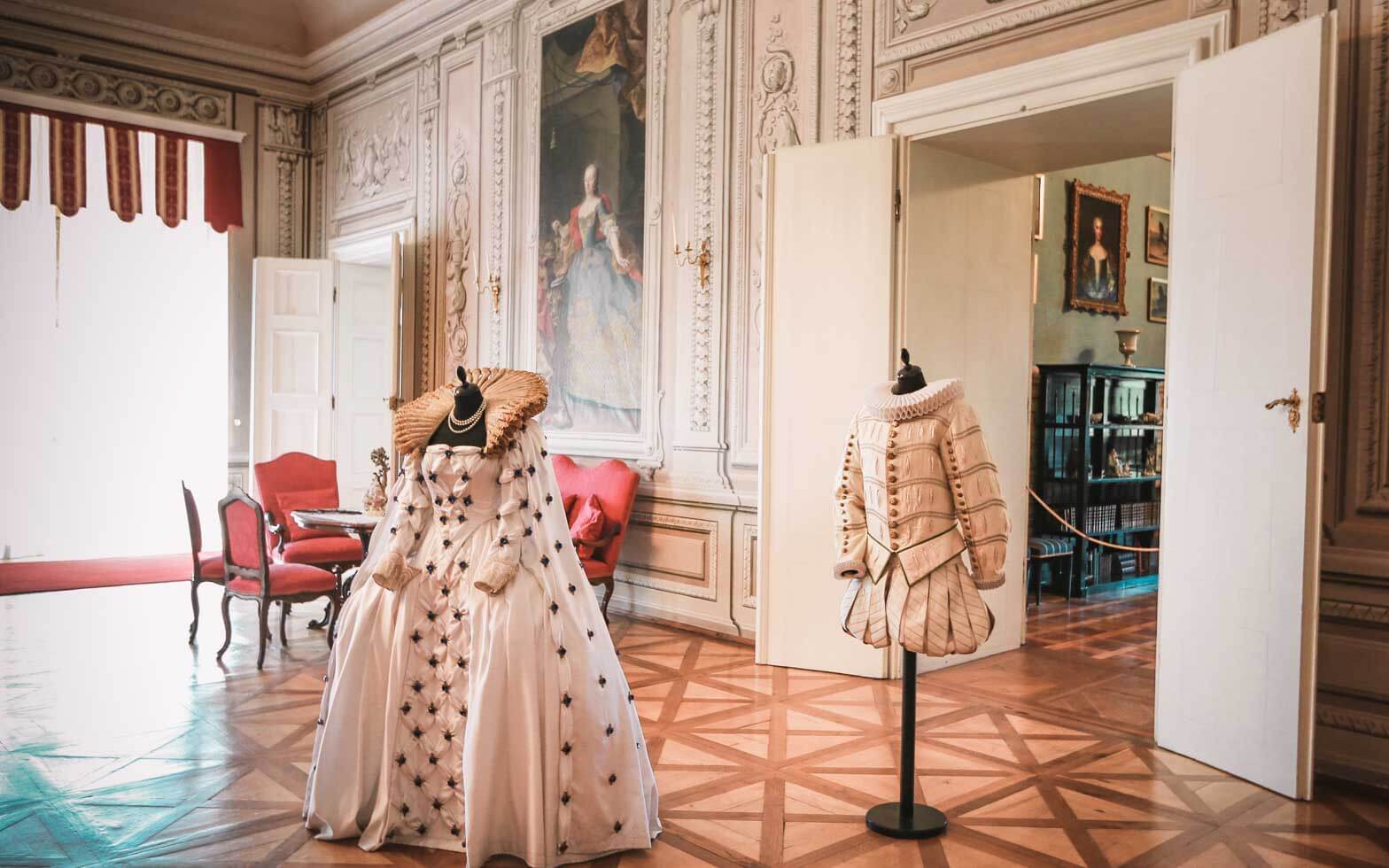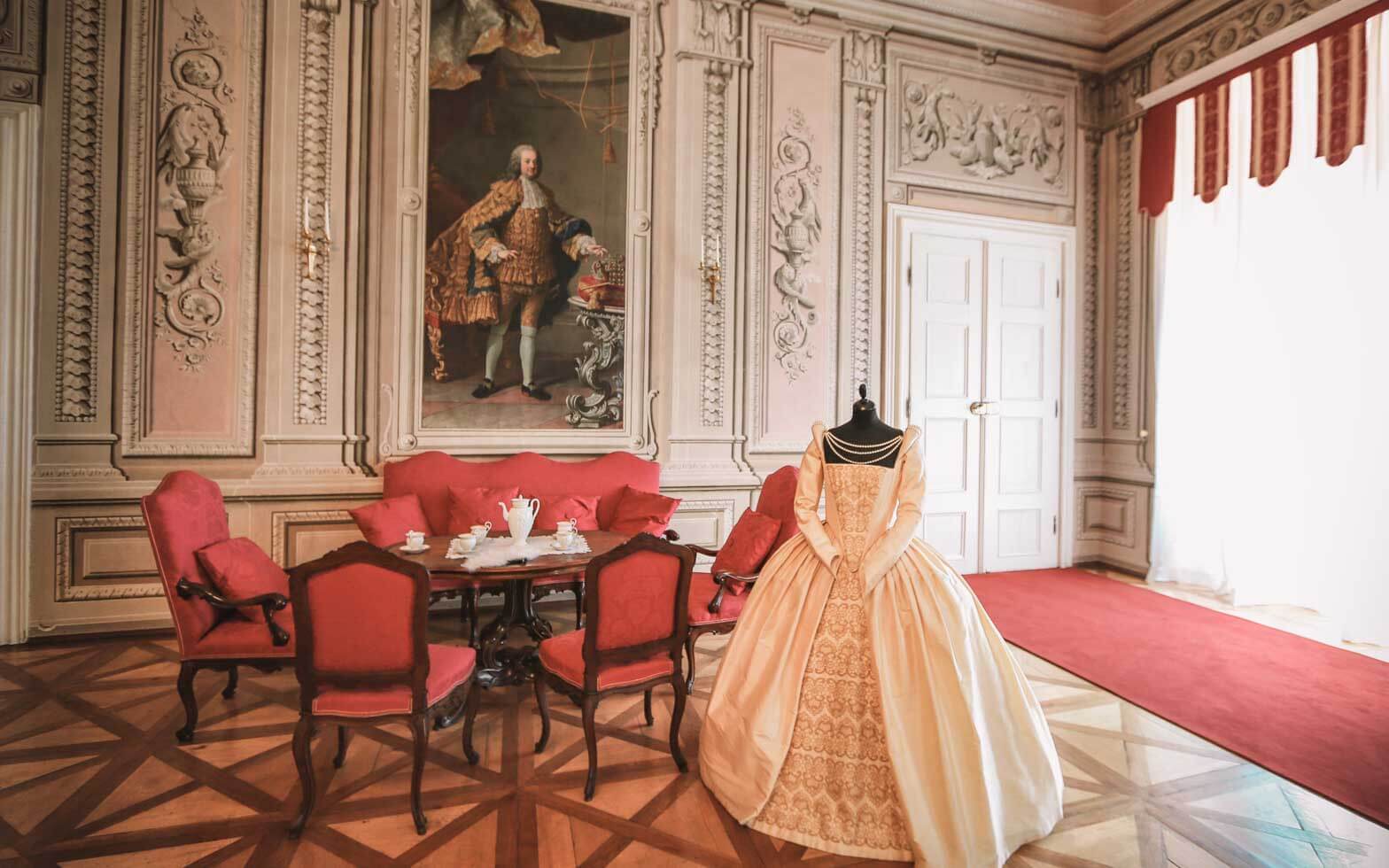 Litomysl castle grabs you instantly into its atmosphere and makes you want to live here, to stay and create. It is one of the best castles I've seen which is very well kept with great featured and furniture still displayed.
Taking a walk around the castle, do not miss stepping into the Baroque theater, which is a special pride of the location. It is very small, but rather unique and will make you pause for a second and wonder about the plays that were performed here.
Entrance cost to Litomysl castle is 6 eur, which you won't regret spending for a second.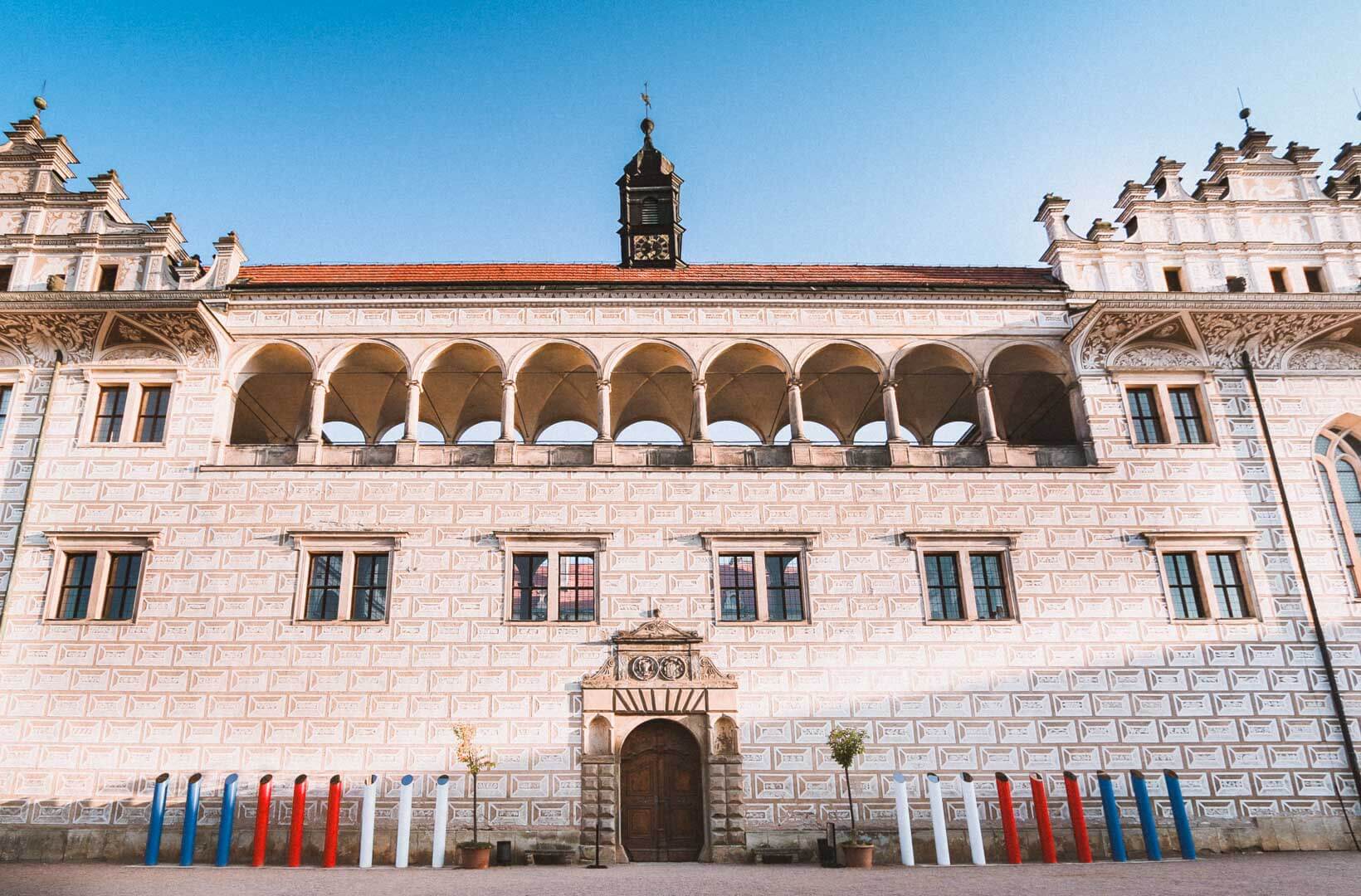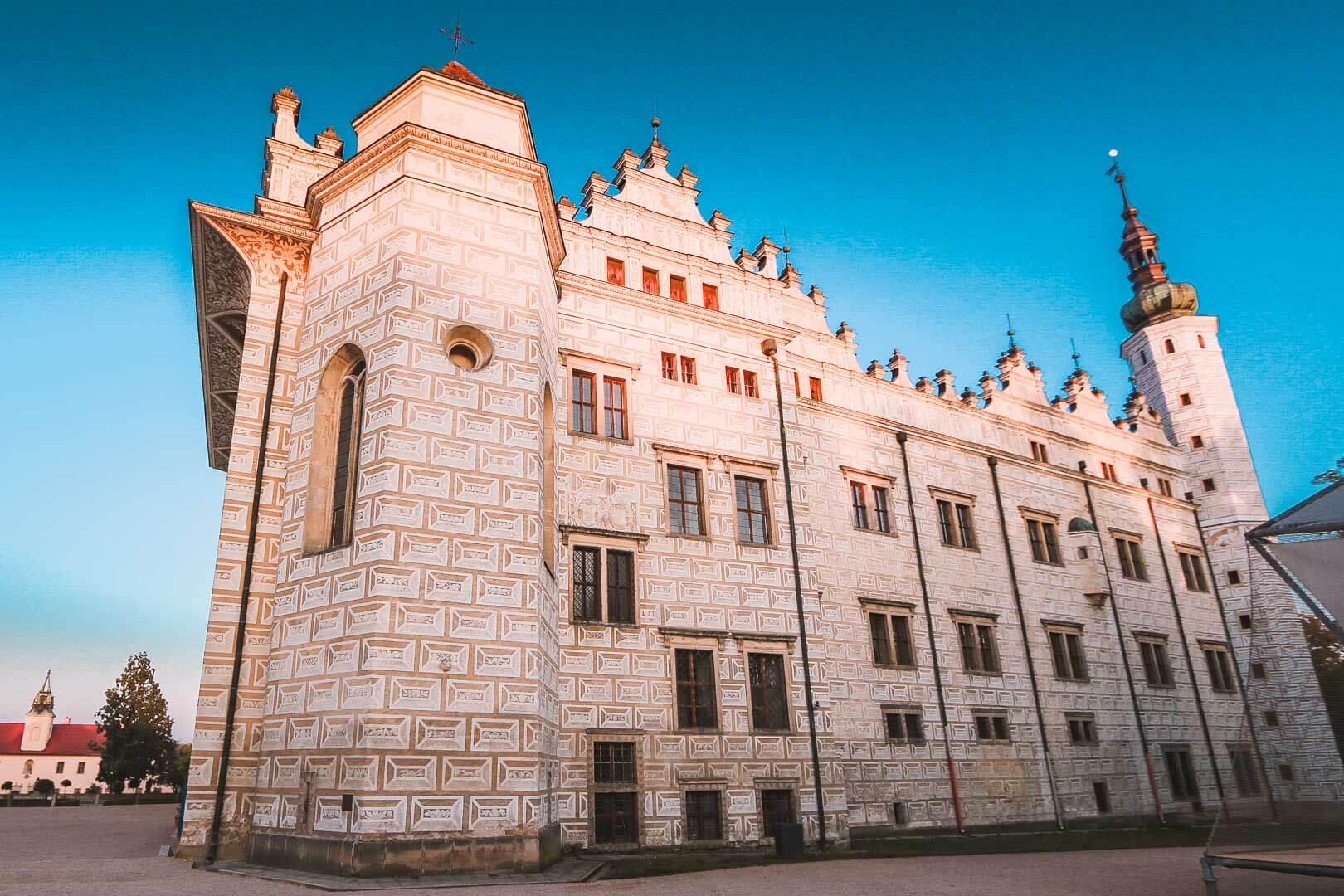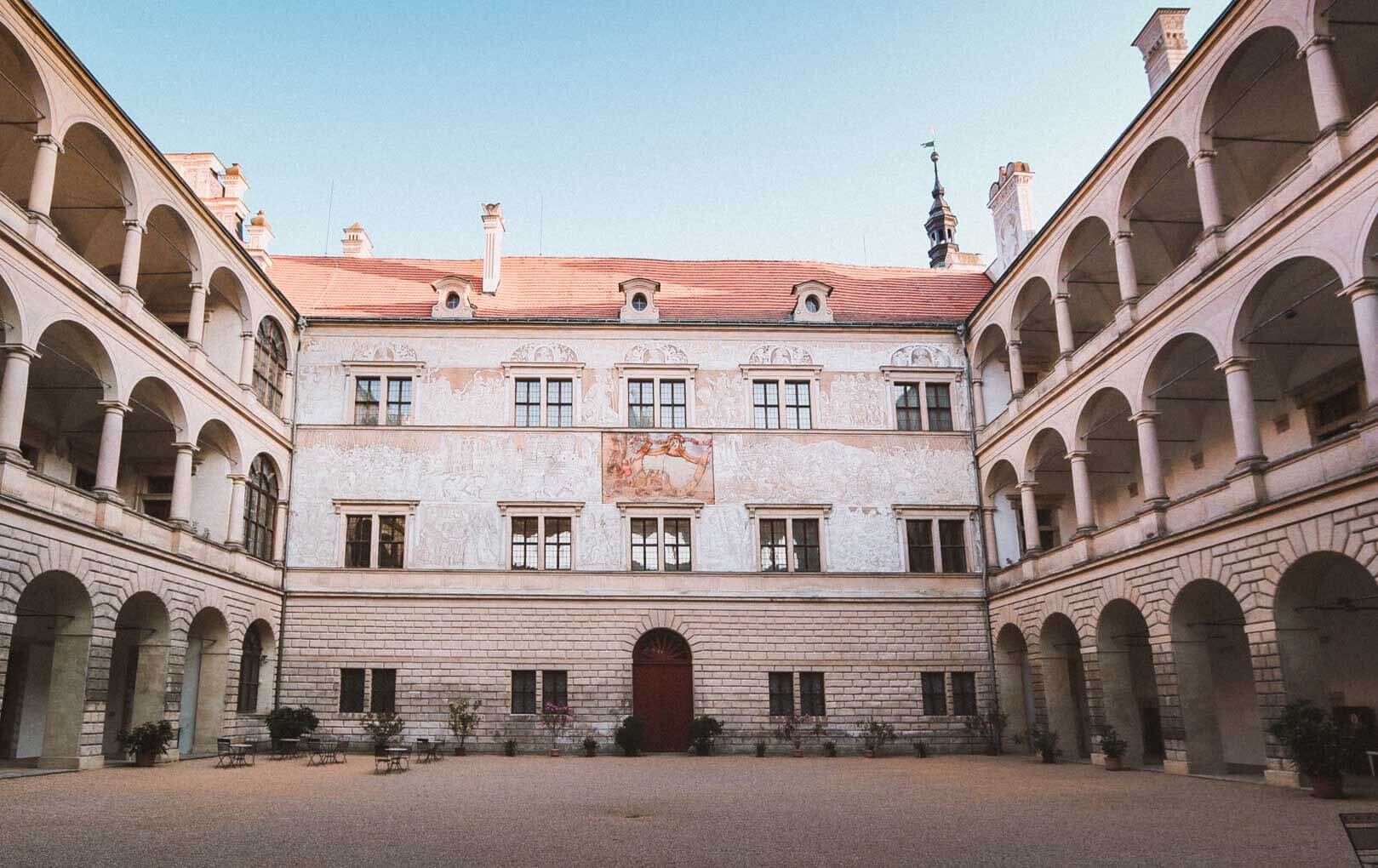 Discover the Bedřich Smetana native home
Litomysl castle is strangely also a birthplace of the famous Czech composer Bedřich Smetana (how lucky was he to be born in a castle!).
The attached castle brewery house where his family lived is now a museum. Reconstructed with care for details, the place now feels like a livable home, where you can walk through the rooms and ponder over how Smetana's family past time activities.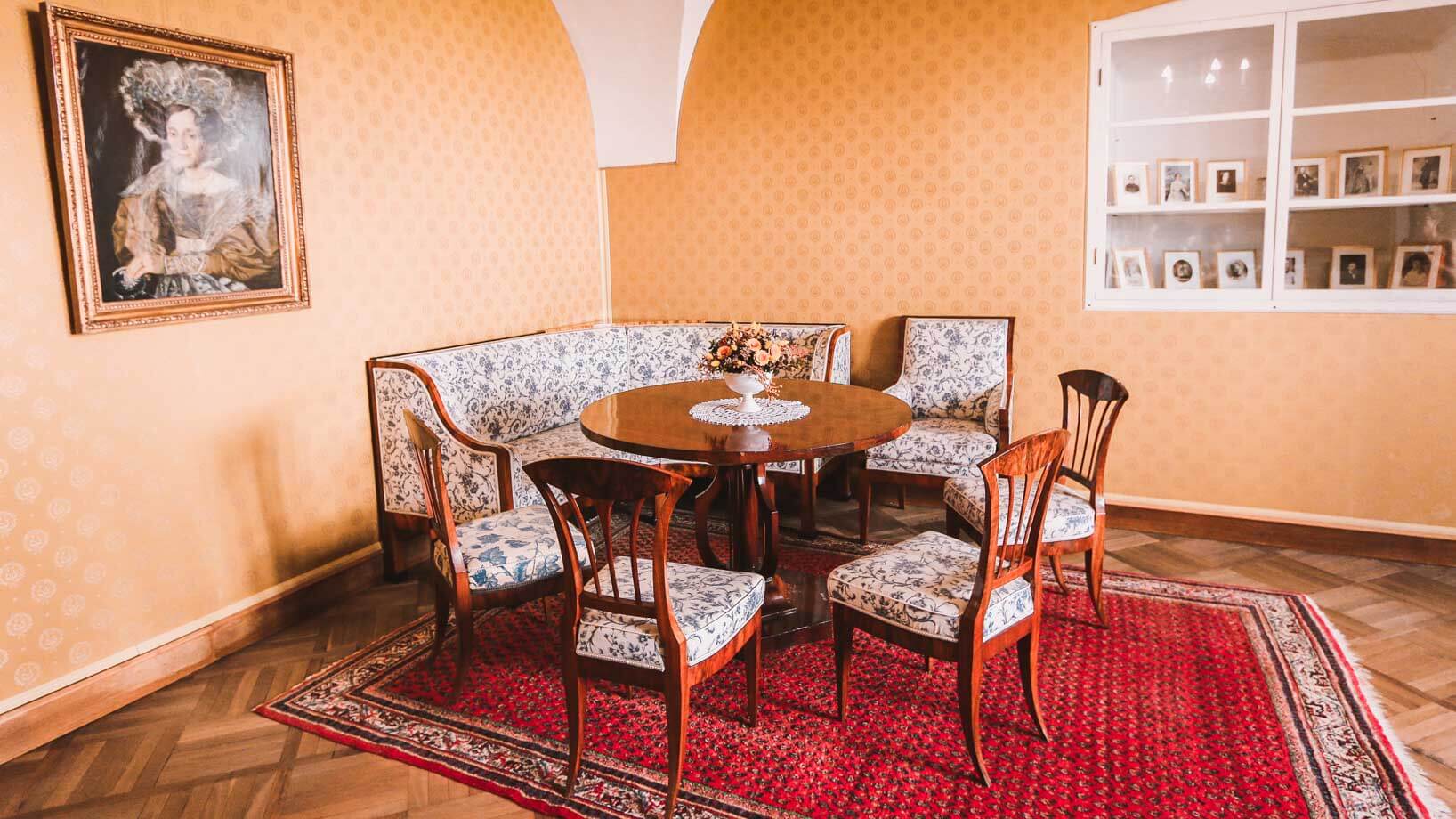 Dive into the art atmosphere in the castle wine-tasting cellar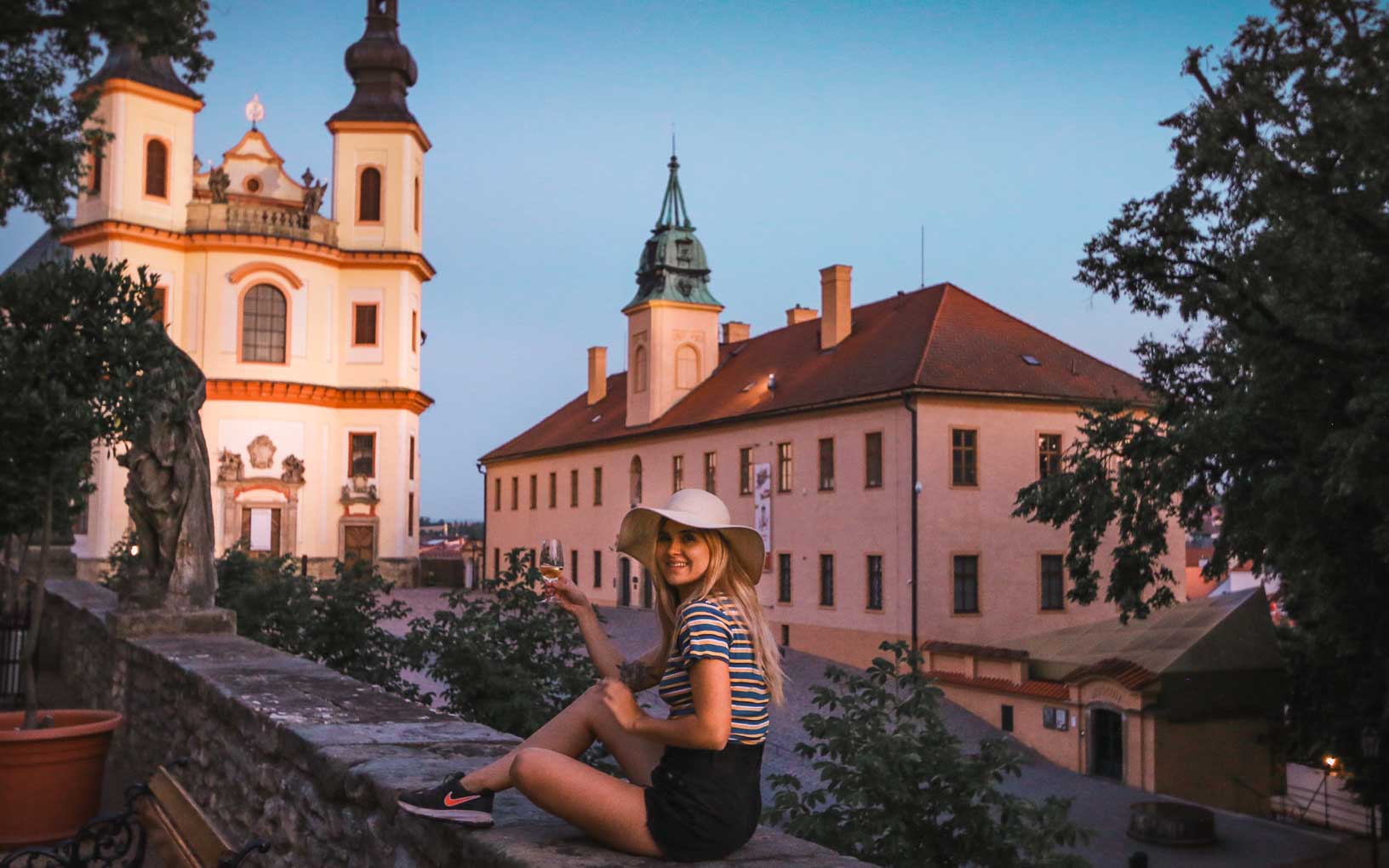 Litomysl castle has so many secrets inside of it that it might take a whole day to discover all of them. On the outer side of the castle, you can find an entrance to the underground wine cellar, which surprisingly also serves as an art exhibition hall.
A note of warning: the temperature in the underground cellar is rather low, so be sure to take your warm jackets with you.
Apart from being able to taste the wines from Moravian vineyards, you'll dive straight into the eerie exhibit by famous sculptor Olbram Zoubek, whose artwork can be also found in the Monastery gardens. Zoubek donated a selected of his works to the castle, which can now be admired by the visitors. A special story lies behind the wax heart exhibit, which is shaped out of half-burnt candles used in death commemoration of the first president of Czech Republic – Vaclav Havel.
Chill in the chateau garden
What could be better than relaxing in the garden with a view towards one of the most beautiful castles of Czech Republic? After you've tasted your wine (or maybe even bought some), sit down in the chateau gardens and eye the sunset or the castle lit up as the night falls onto the city.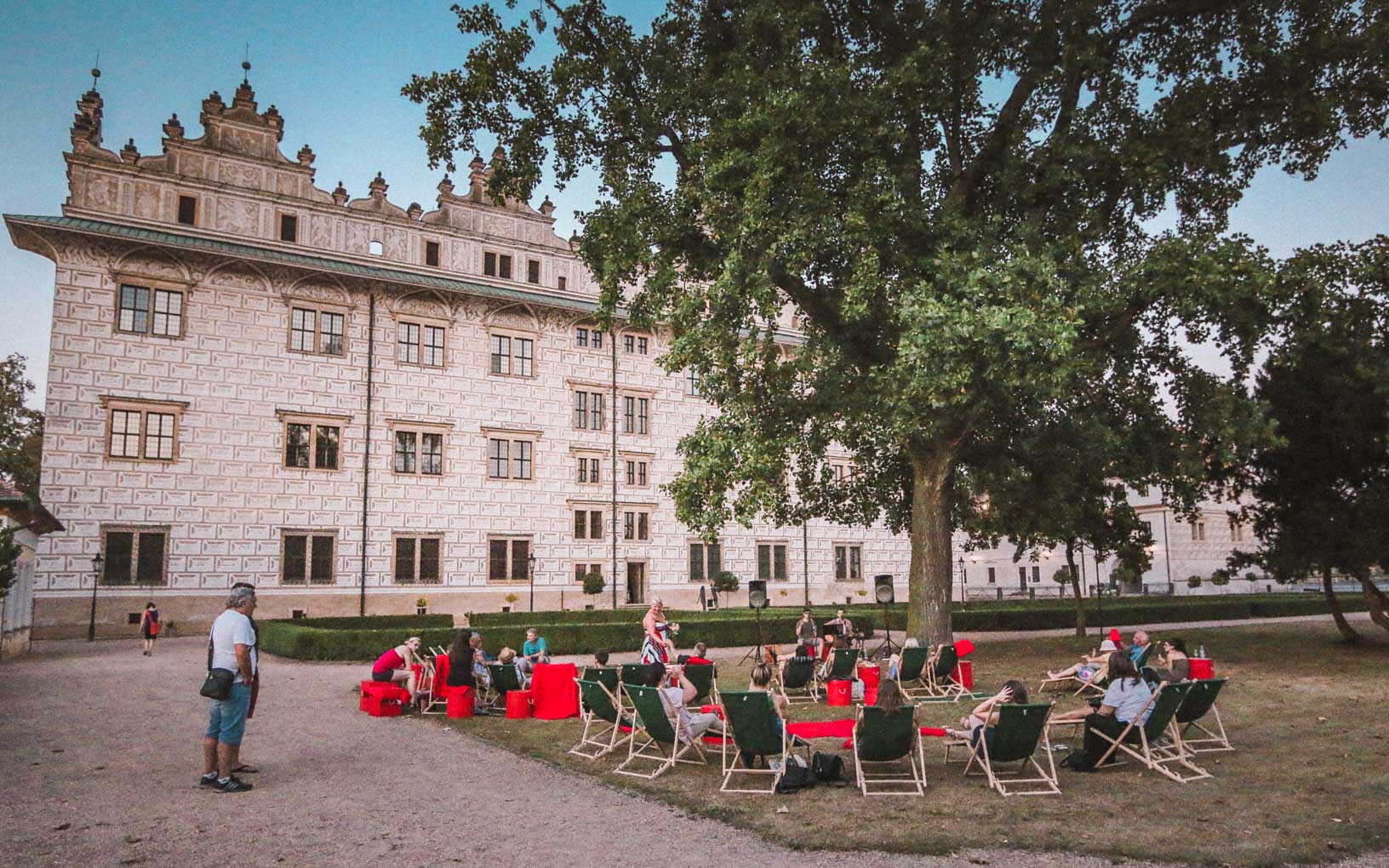 Step inside the Piarist Church of the Discovery of the Holy Cross
Needless to say, Piarist church is one of the most prominent features of Litomysl. It stands across from Litomysl castle and it is impossible to miss. The church is satellited by the Piarist college which stood here from the beginning with a mission to educate poor children.
After the recent reconstruction projects, it is now serving not just as a place of spirituality and prayer, but also as an art exhibition. In the middle of the church, right before the altar, you'll find a modern design glass exhibit which reflects the beams of lights entering through church windows.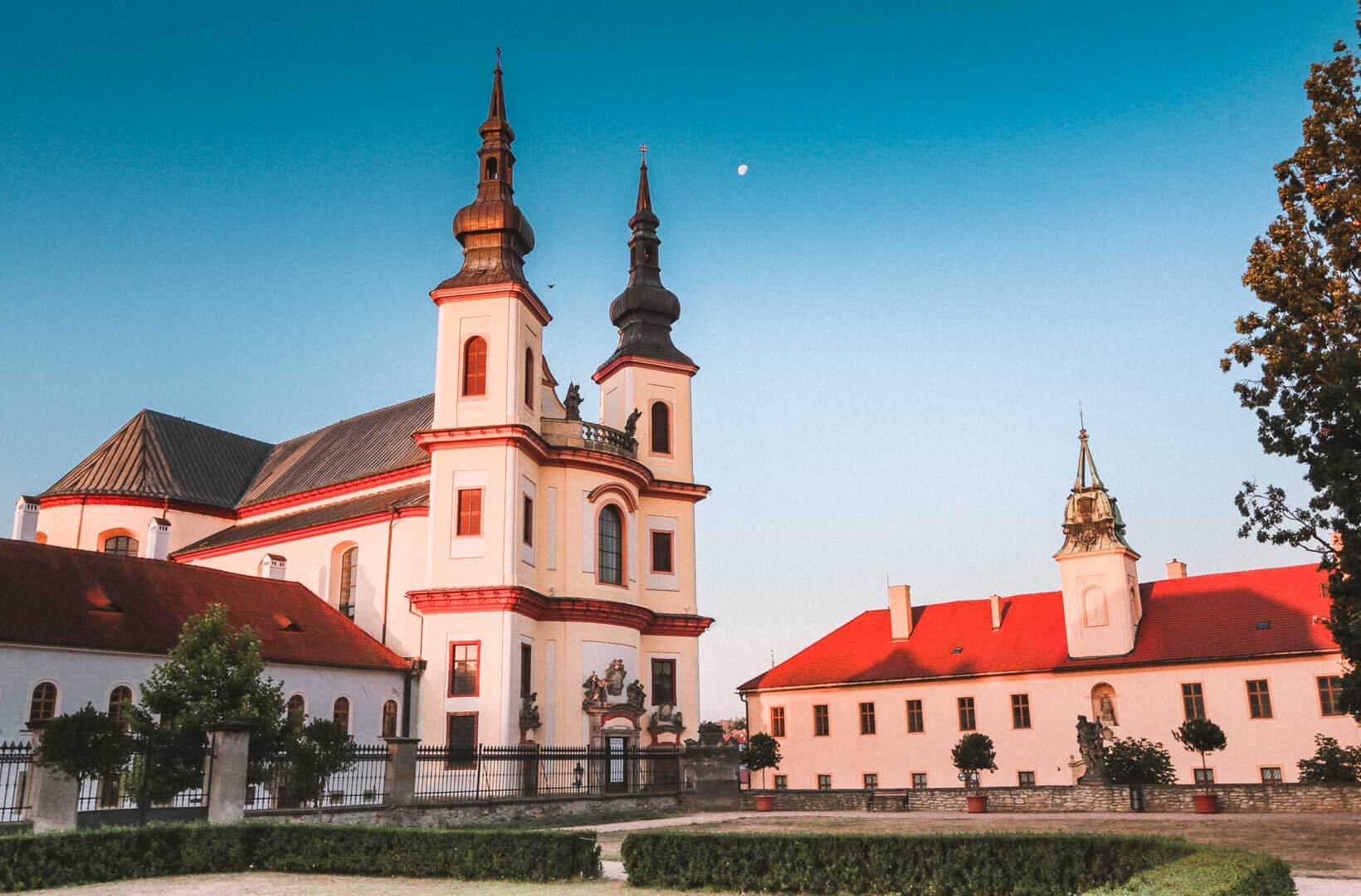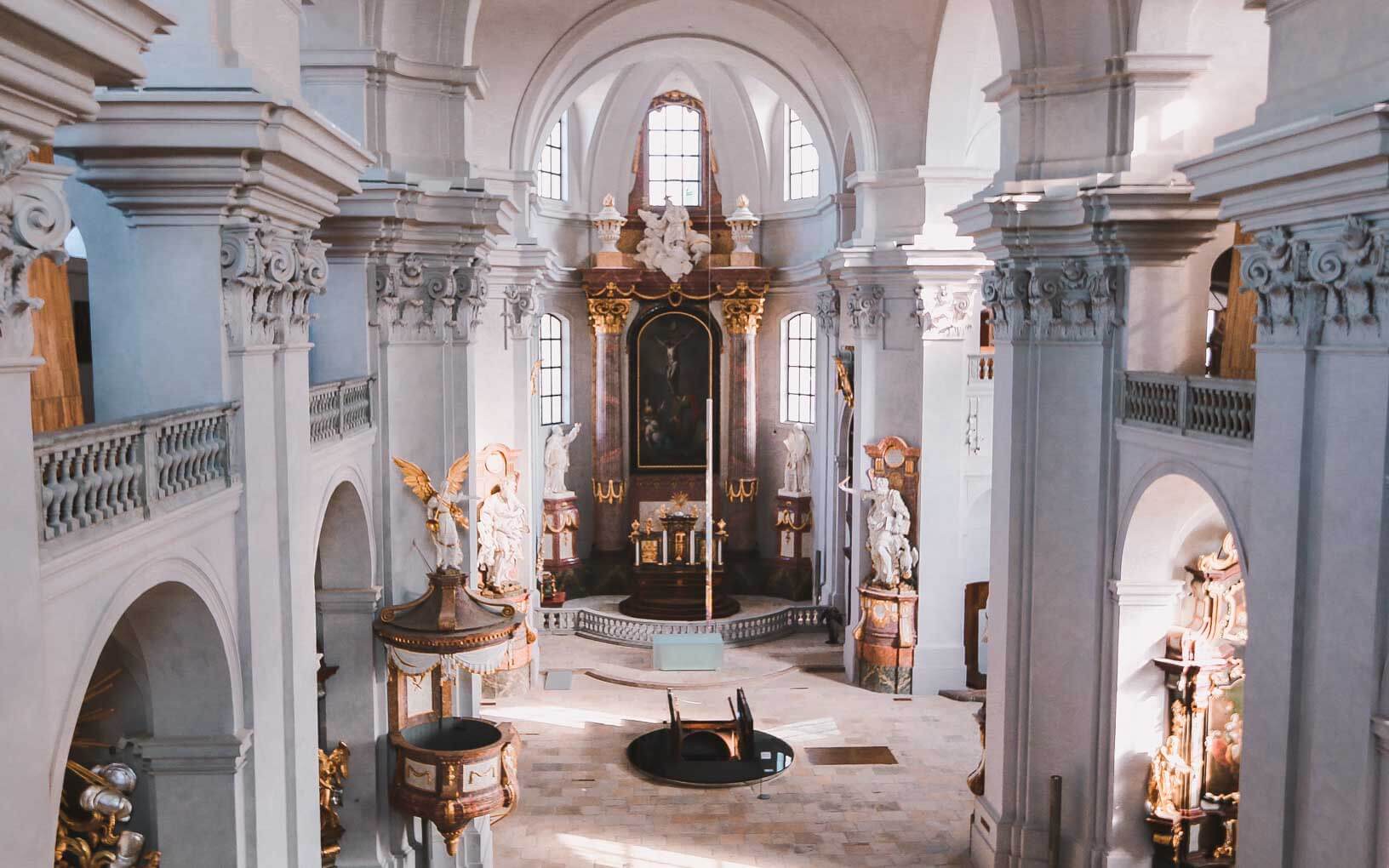 Don't miss the chance to climb the church tower to get the best views of Litomysl city.
Take a rest stop at Monastery gardens
Squeezed between the Church of Discovery of the Holy Cross and the Church of the Exaltation of St. Cross, is a vast Monastery garden. The area will lure you in with its lush grass and flowers. This is a perfect place to chill off before you embark on the next sightseeing adventure.
Just like everything else in Litomysl, the gardens is a playground area for arts, with sculptures of Olbram Zoubek emerging here and there. In the center of the garden, you'll find a decorative pool, which nonetheless gets children swimming in it on hot summer days.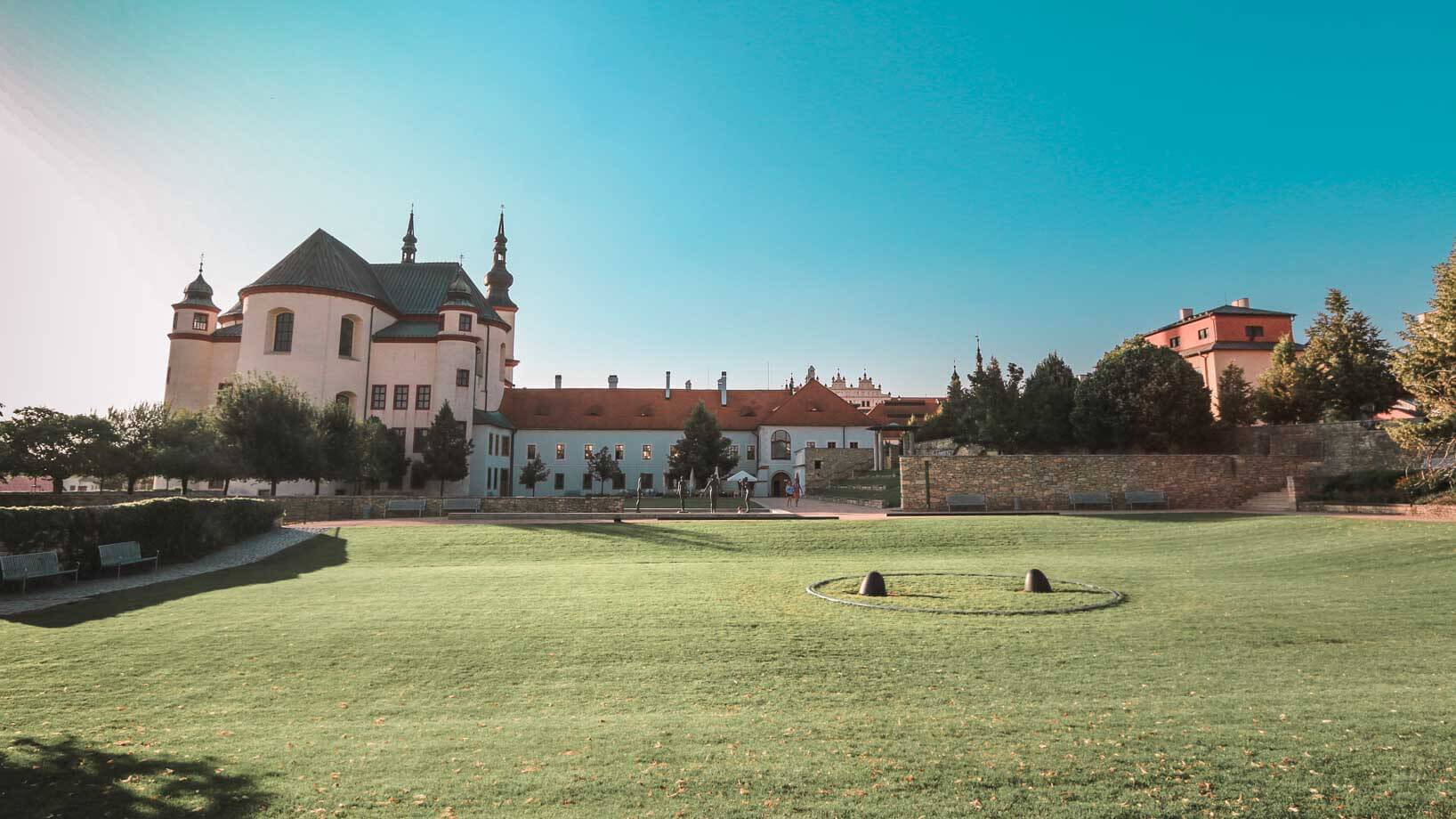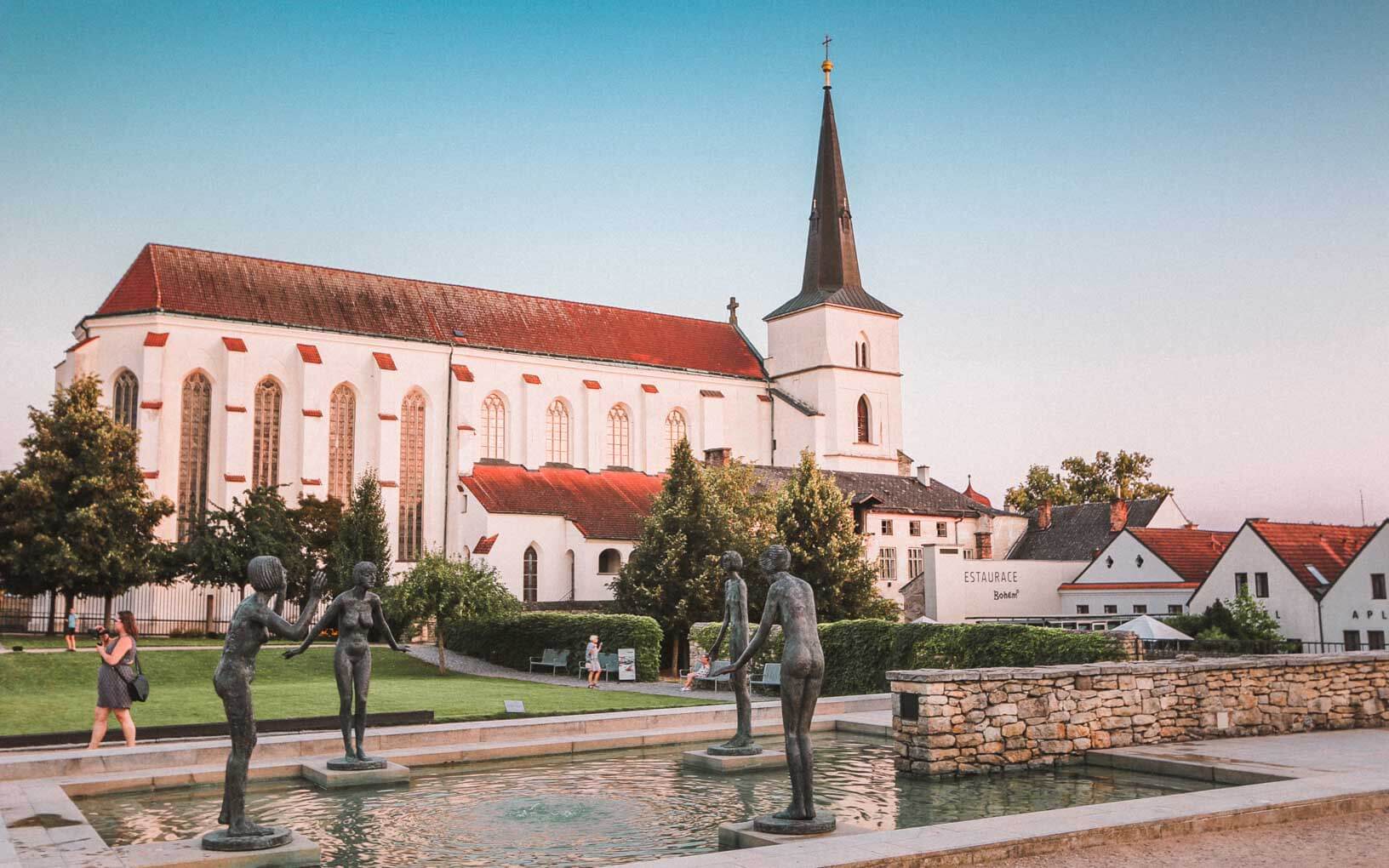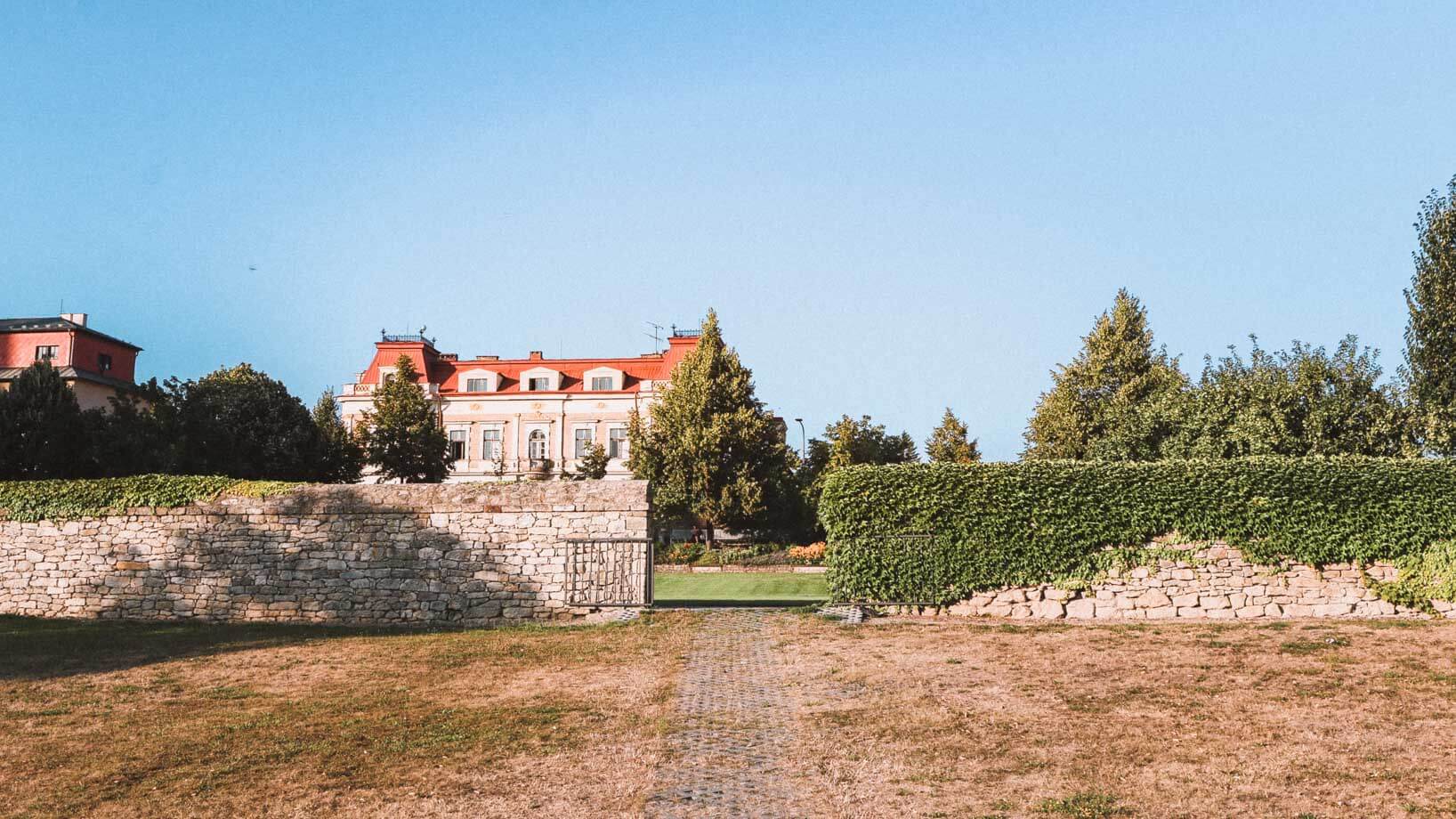 Window shop at of the longest squares in Europe – Smetanovo
Resembling a broad avenue, yet still a square, Smetanovo is the place where you'll end up sooner or later eyeing for that perfect souvenir or a cup of coffee. The place lacks no imagination when it comes to colors and styles used in the buildings surrounding the square. Here, you won't be able to take your eyes off from the number of facades that combine Classical, Empire, and Baroque styles.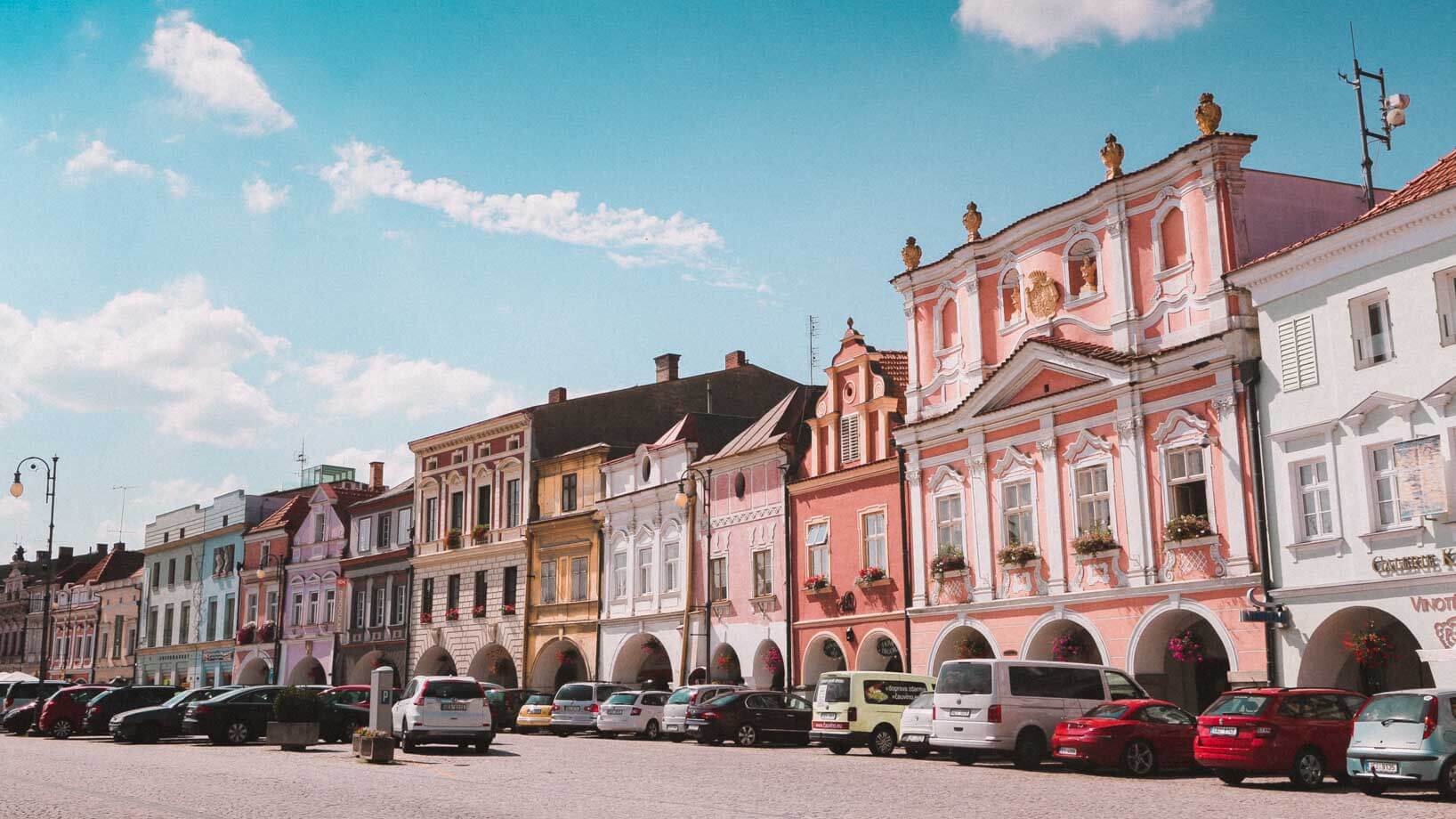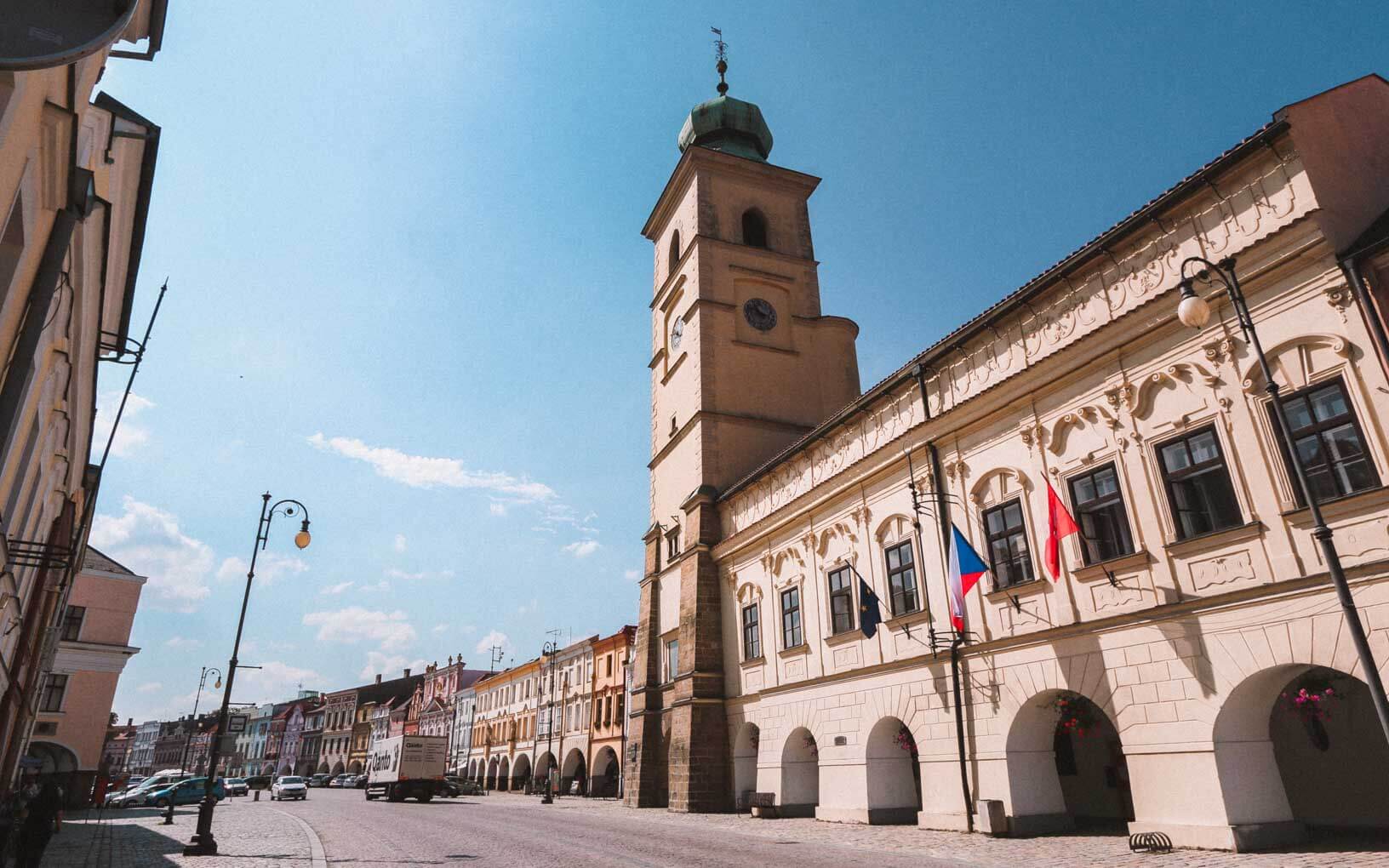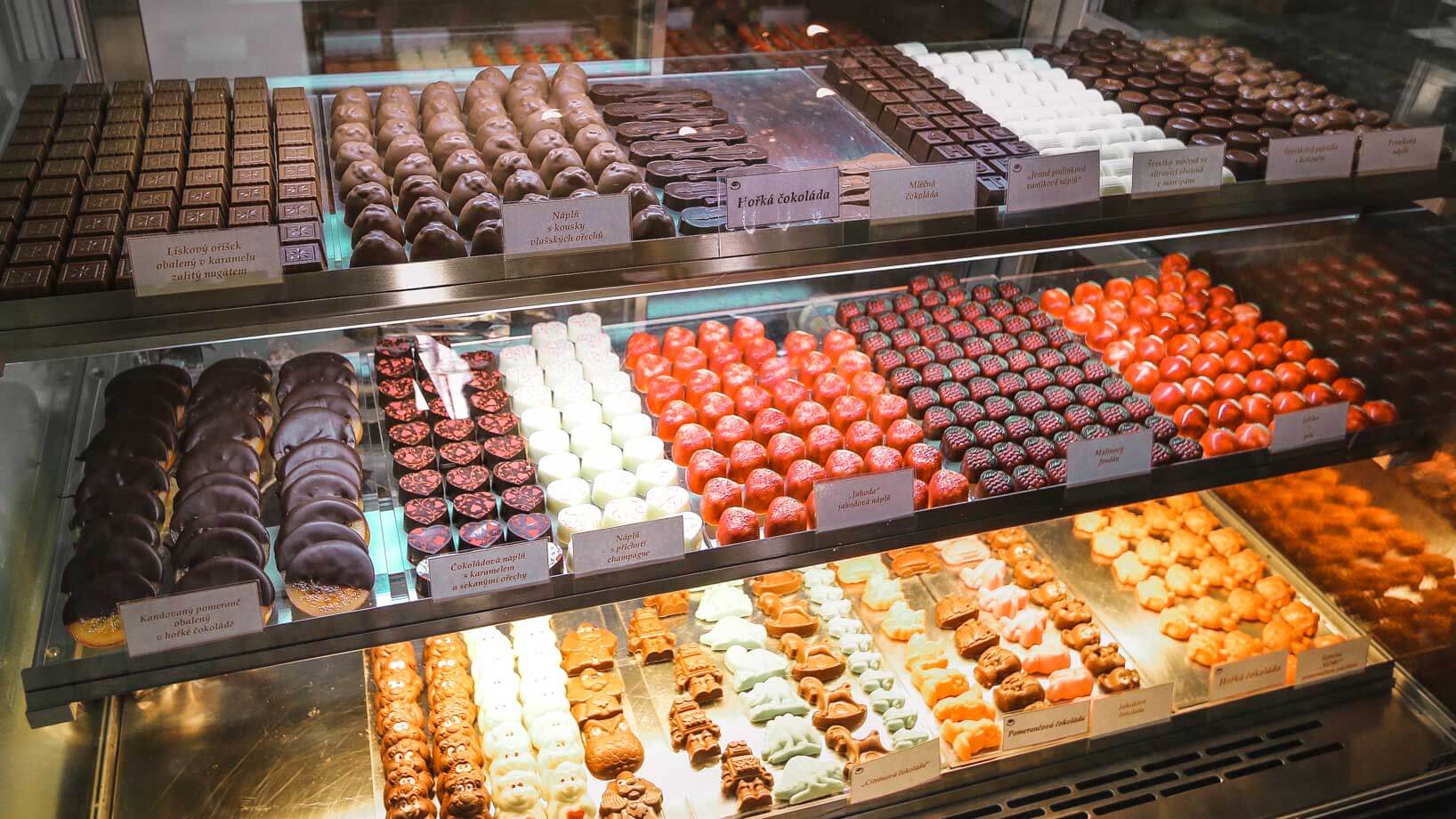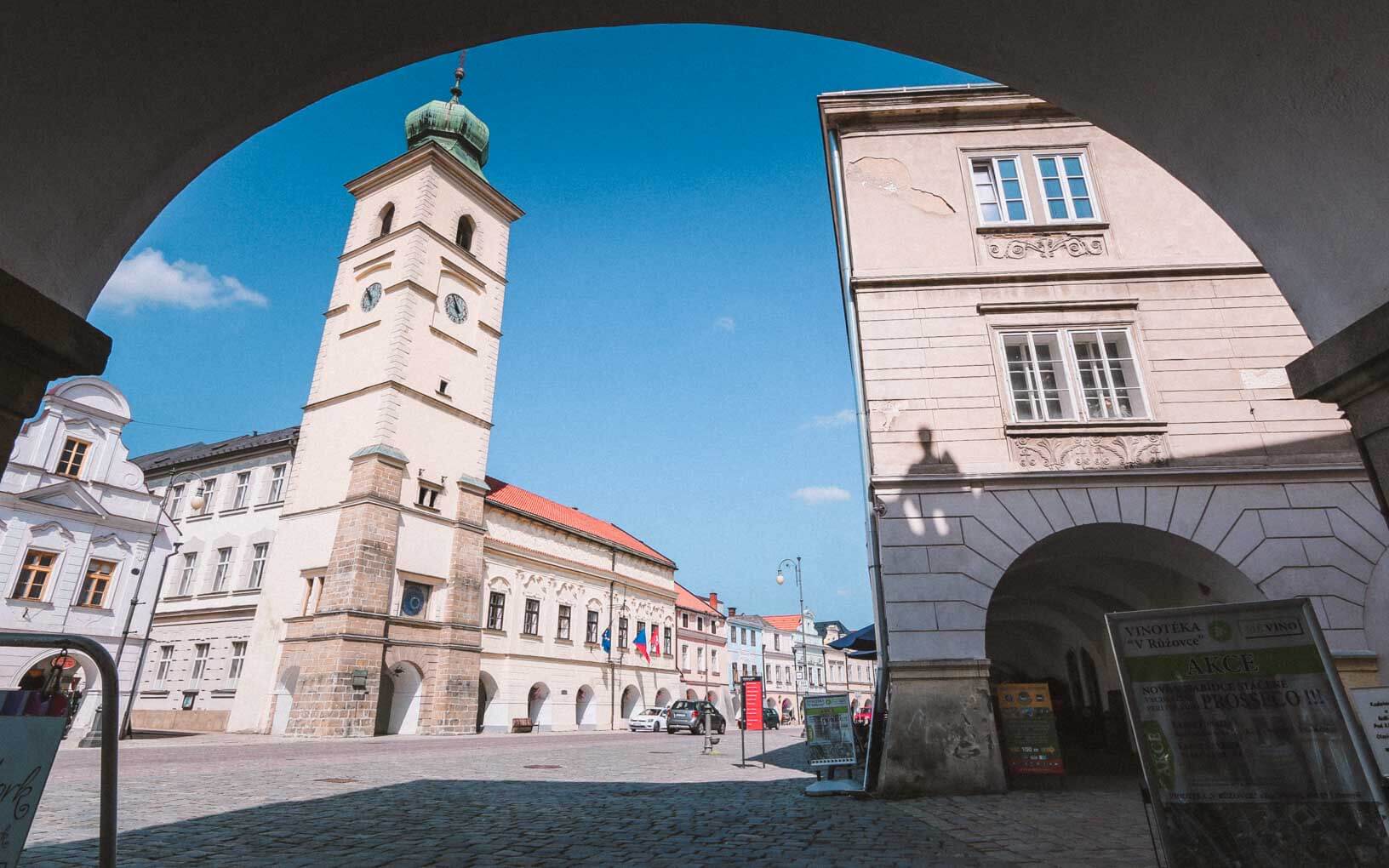 Stroll through Josef Vachala street
The Josefa Vachala street is no ordinary street. It is a must walk not only for the colorful pictures but for the full understanding of how artsy Litomysl actually is. The street is painted with sgraffito to depict the scenes from Czech writer's Josef Vachal's main work – Bloody Novel. These are very strange pictures with strong sayings that may hold you on the street for a long time (if you have a Czech friend who'll translate these to you, of course).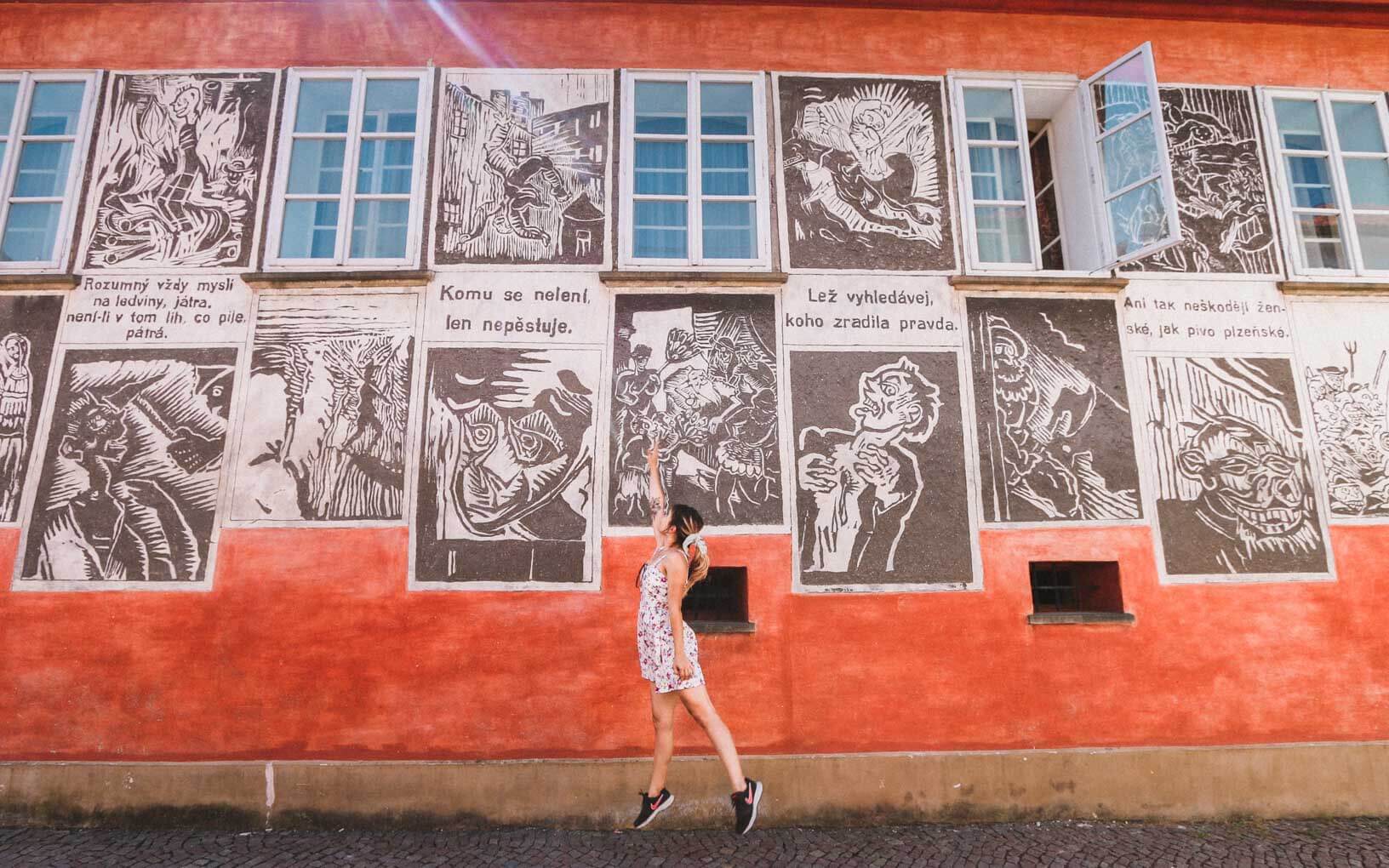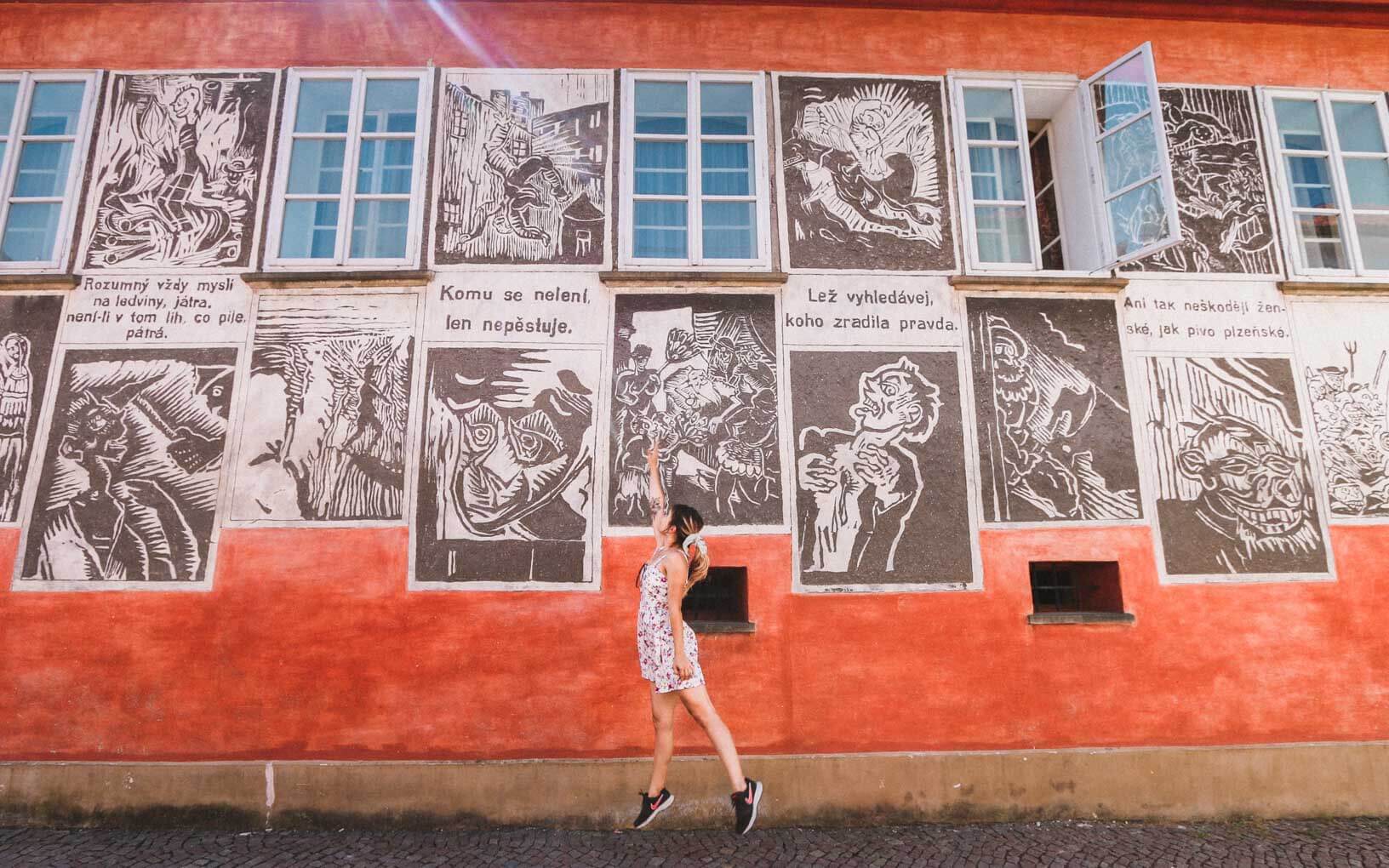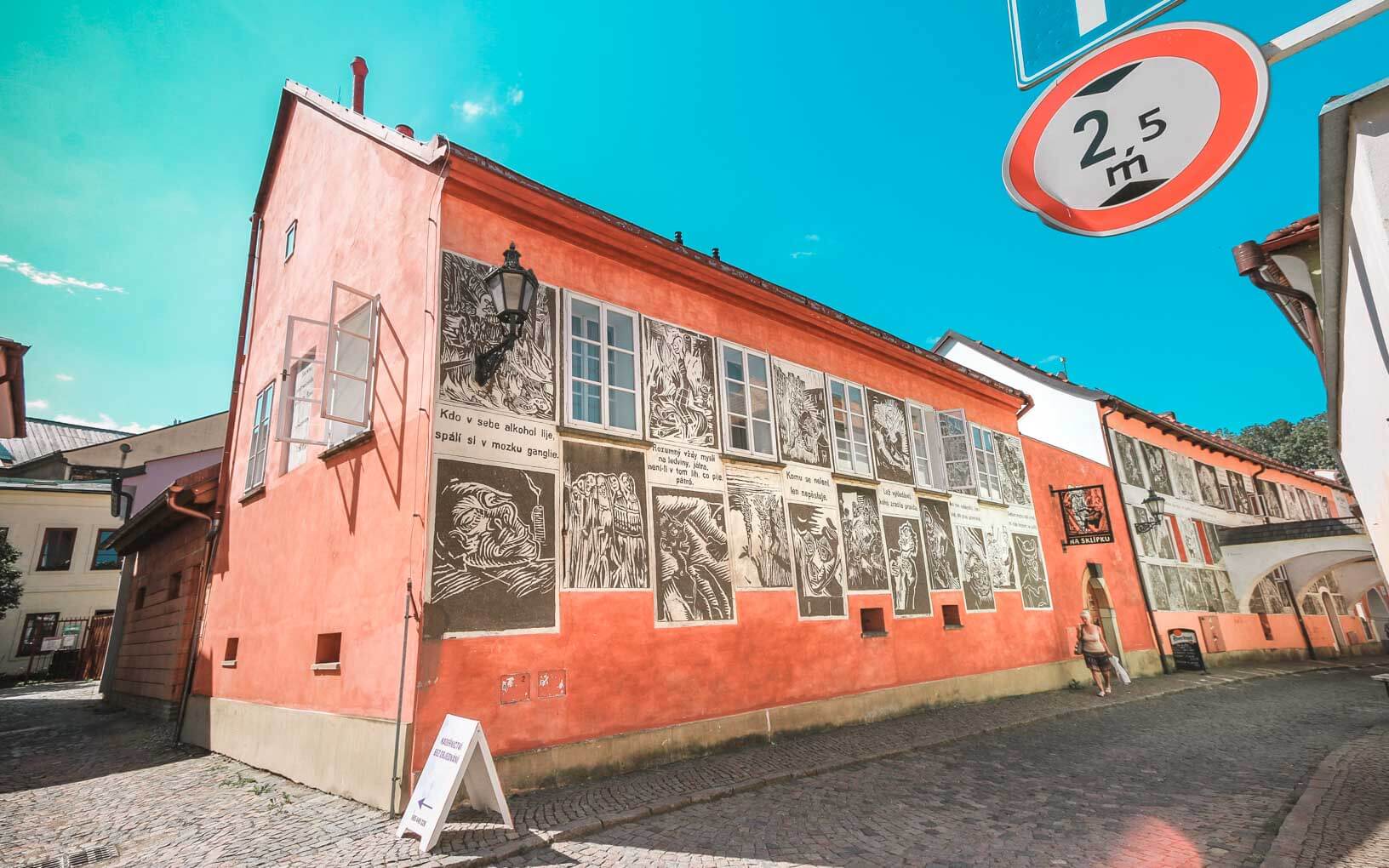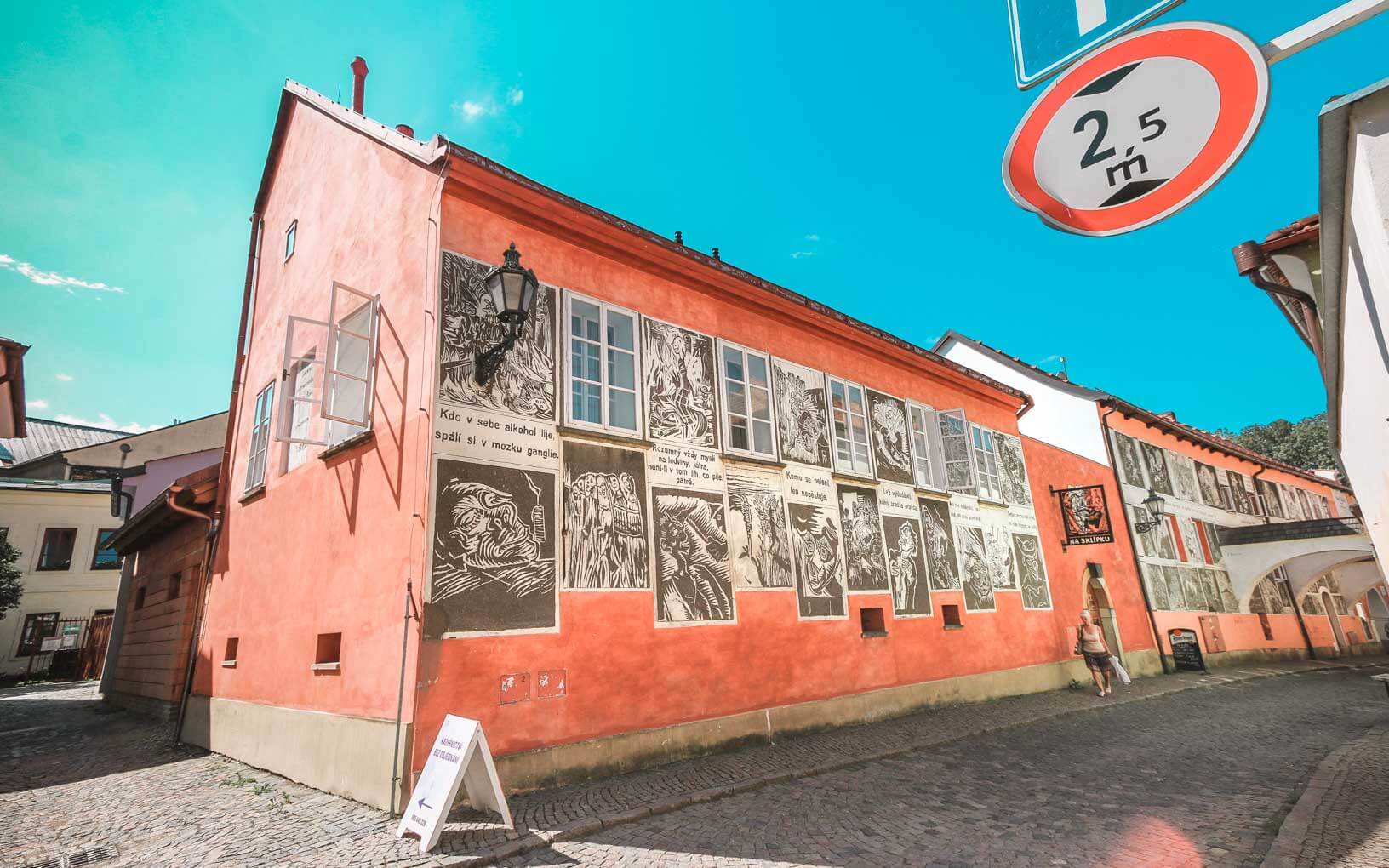 Stop for a beer at minibrewery Veselka
Veselka might not be the most sophisticated place, but it is homely, lively, and serves incredible local beer. Take your friends and enjoy your cold beer in the garden to the chatter of other artists and locals coming here.
Go for a meal in an upscale Aplaus restaurant
Velvet chairs, fish aquarium, and sophistical meals is a great recipe for a nice evening. Enjoy your chicken risotto at hotel Aplaus restaurant for a nice ending of your stay in Litomysl.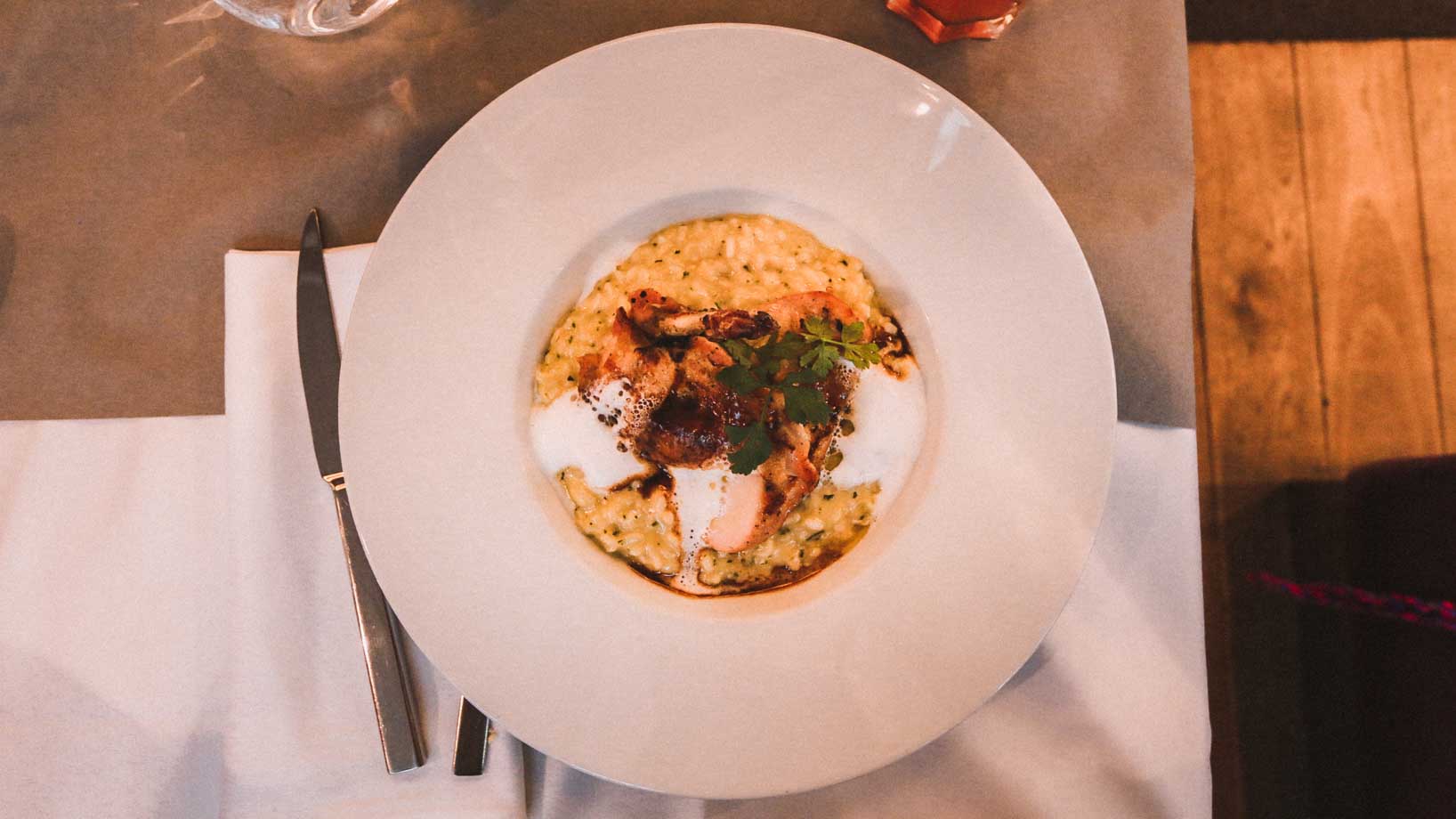 Where to stay in Litomysl?
In order to feel the full extent of posh and art that Litomysl radiates, I suggest you stay right in the middle of it all – Litomyšl Chateau Apartments. With breathtaking views straight to the castle, unique styled rooms, and everything in the walking distance, you'll seal the great stay in Litomysl once and for all.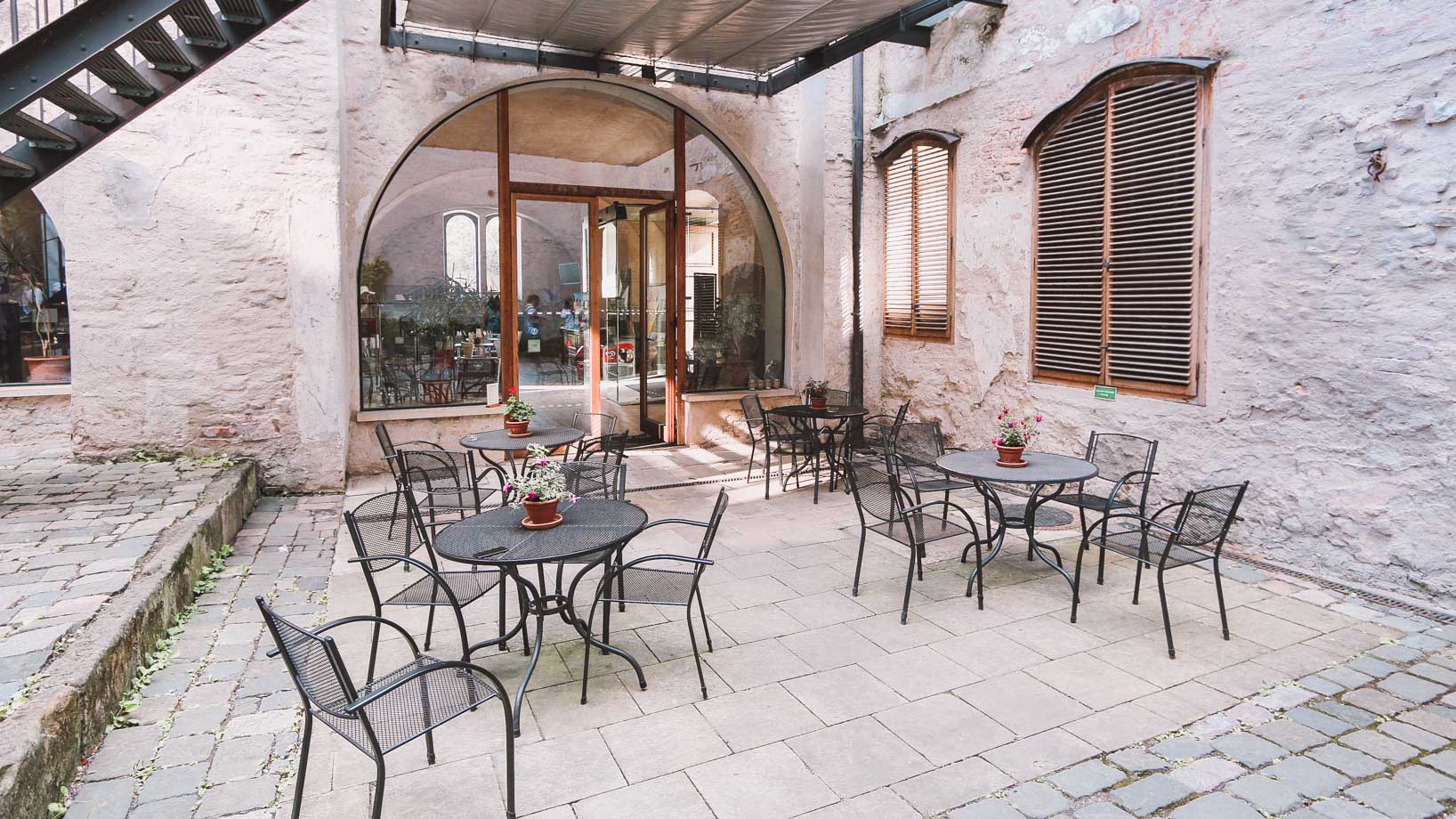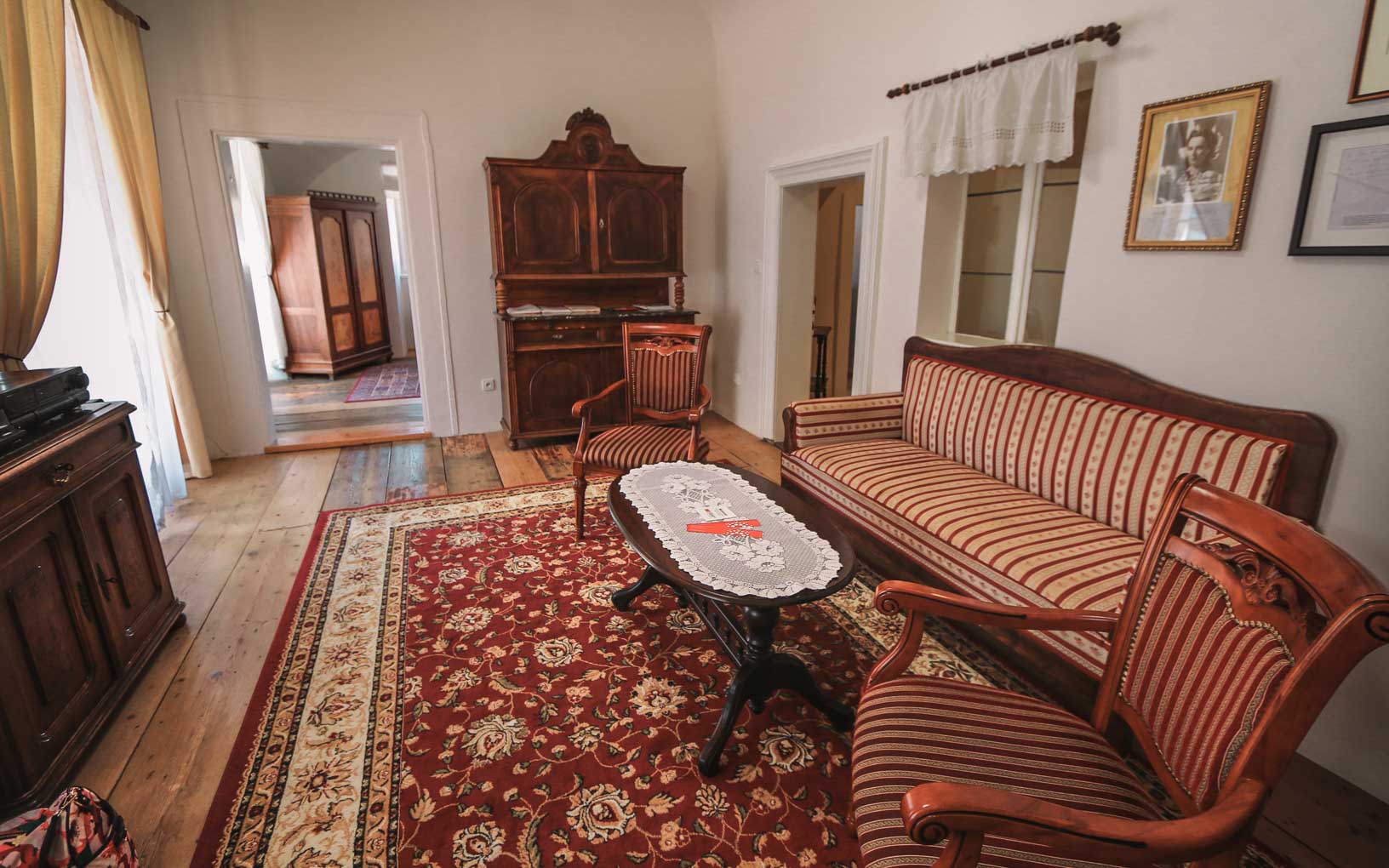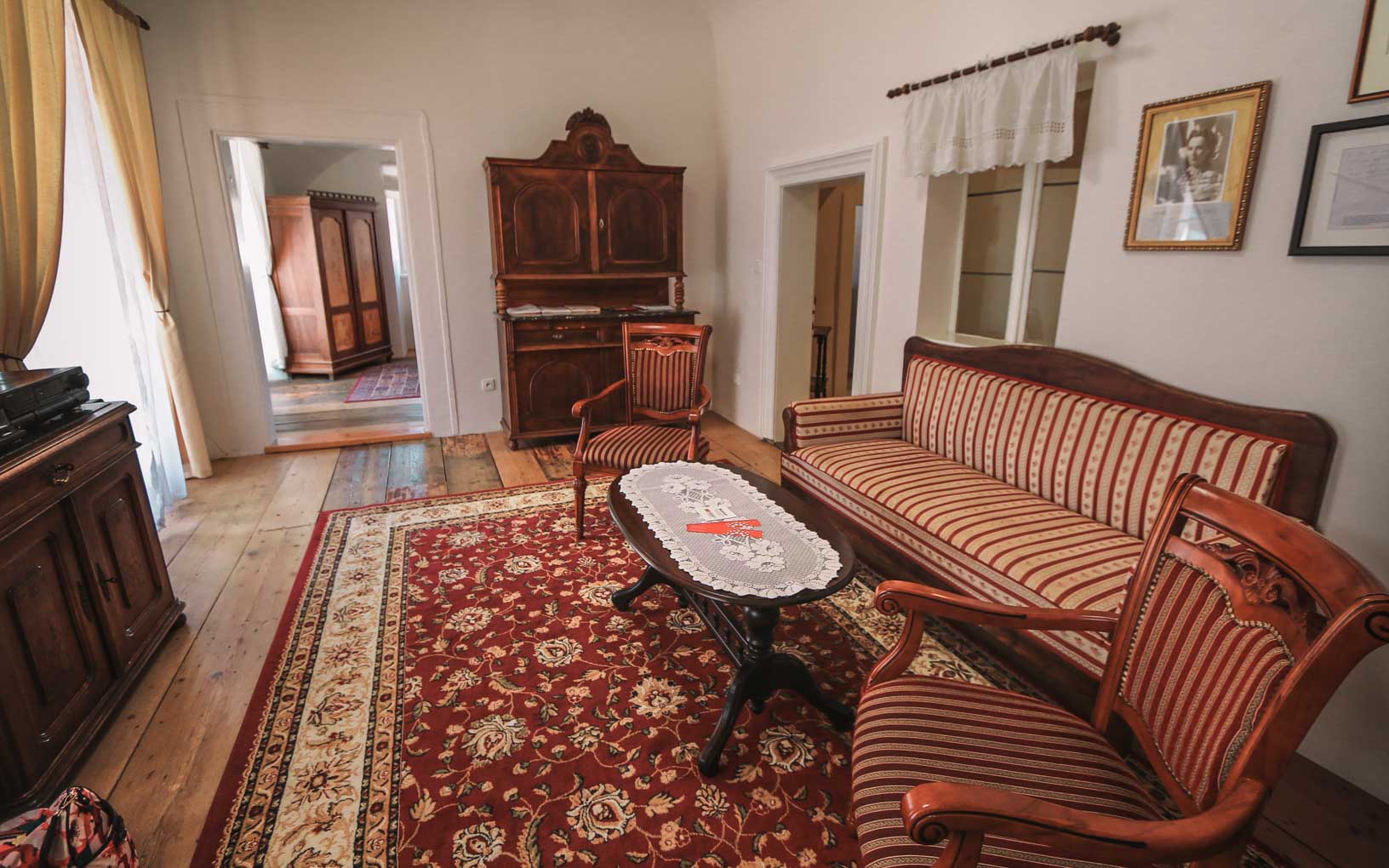 The city is so noticeably taken care of that it raised a lot of questions about how such a small city can be so well sustained? Apparently, the community is really strong and it is ready to take fights necessary in order to keep it clean, orderly and well-maintained.
When I was walking the streets of Litomysl at 5 o'clock in the morning (which is when bloggers wake up to take pictures) I couldn't help but wonder about what it would be like to live here? To create here? And to blog from here? That's what made me write this post and suggest that just maybe Litomysl will be the new Paris for the artists and dreamers on a budget. After all, everything is possible in places like this one, where the magic happens.
Like It? Pin It!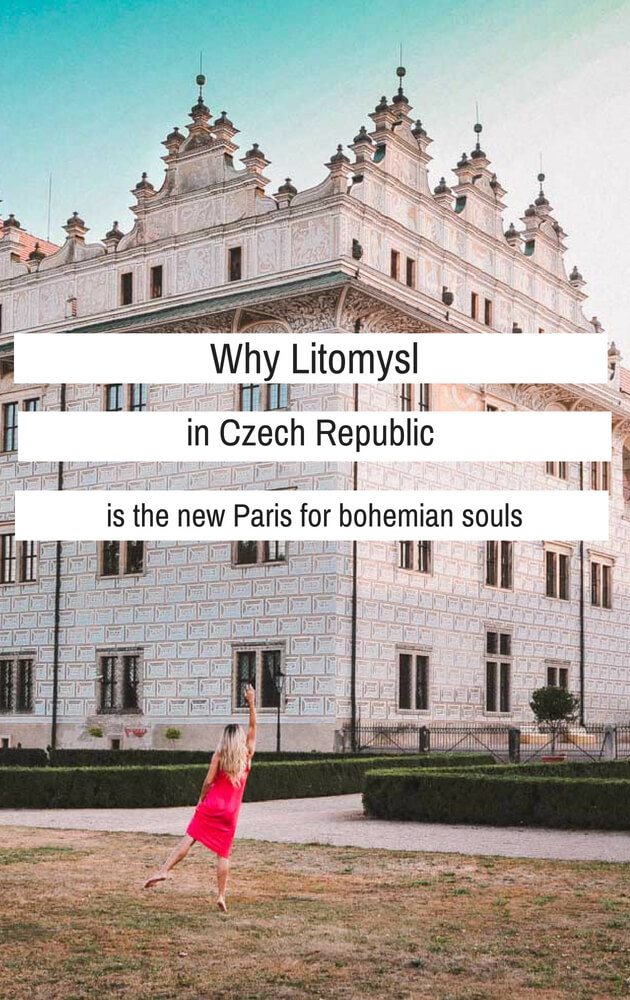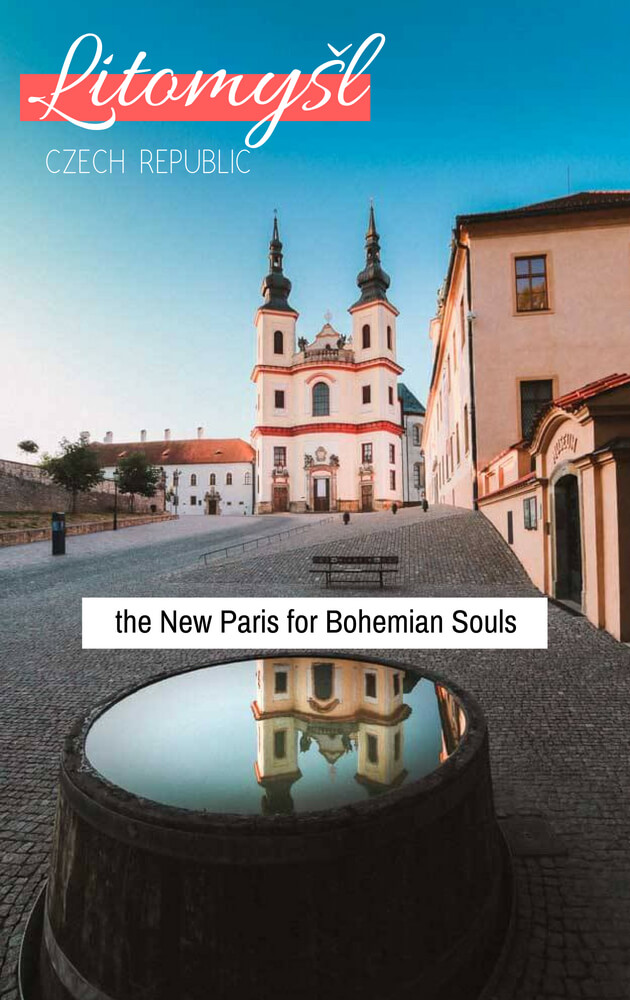 Disclosure: I have visited Litomysl in collaboration with Bohemian-Moravian Borderland but I came up with impressions, feeling and a parallel to Montmartre all on my own 😀