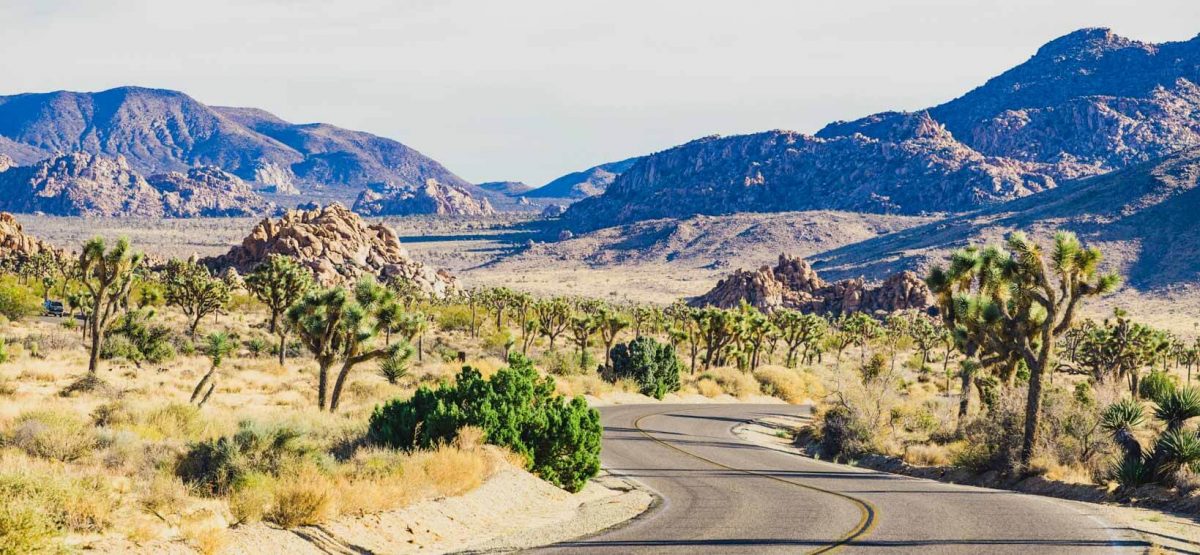 This post may contain affiliate links. I receive a small commission at no cost to you when you make a purchase using my link.
California is one of the greatest states in the U.S. which provides beautiful hikes that encourage interesting walks and sightseeing. These hikes in California include beaches, desolate deserts, valleys, high mountains, and other trails that not so many people are aware of. While some of them are popular among tourists, others are only visited on spectacular occasions. Hence, if you're interested in hiking, this post comprises a list of the best hikes in California and how to prepare for them. Plus, if you're an international traveler planning to visit the U.S., you'll find helpful tips about your visa, the ESTA form, and other travel documents.
6 Beautiful Hikes in California
If you're planning your trip to the Golden State to view the natural scenery and innumerable hikes in California, you should know the best spots to visit. It's not enough to have a list of all the hikes without having some preferences. So, we've selected and put together a list of the best hikes in California which you'd love to explore.
And what makes the hikes in this post first-class is that they are unique, epic, and easy/difficult, as you like them. Get ready to find something (or many places) that'll connect with that explorer within you.
1.        Broken Hill
Within Torres Pines State Reserve is Broken Hill, a place that contains the memories of the original Southern California. Apart from having the amazing beach views on this side of North America, this hike connects you with a 360 degrees view of the entire area. If you go by the two trails on the North and South Broken Hill, you can see Mount San Jacinto (the East), the cliffs on the coast, the well-known Torrey Pines and some part of the Pacific Ocean. This hike takes you away from the busy life outside that you spend so much time soaking in the beautiful setting and losing sight of time.
2.        Fern Canyon
Right there in Redwoods State Park lies Fern Canyon, a great environment with rich green forests and redwood trees that make any hike within this part a long-lasting memory. This remains the most popular trail in Northern California, and it's often very busy as a result of the large number of tourists that visit. Everywhere you turn, you find a fantastic sight, whether it's the animals, redwoods or even the lush vegetation. It's not a very long hike, but it's worth every minute you spend there.

3.        Lost Palms Oasis
In Joshua Tree National Park, you'll find a lot of hikers and climbers who enjoy climbing and connecting with the unique rock formation. Although the hike is a little too inward, the amazing views are enough to provide you the excitement and relaxation you seek. You get to see the palm trees, the Salton Sea, and the desert as you get closer to the Lost Palms Oasis. As much as possible, avoid hiking in this park during summer, as the heat can take out all the fun.
4.        Smugglers Cove
In Channel Islands National Park, you have this island off of the coast which hasn't exactly been popular. Within a day, you can follow the 8-mile trail to the island which often feels like another part of the world. During the hike, you get a view of the Pacific Ocean, other islands (there are eight of them actually), and other grassy hills. Other interesting features that make this island one of the best hikes in California include the natural olive grove and the beach just after you've gone round the island.

5.        Goat Canyon Trestle
Welcome to the largest railroad trestle in the whole of North America, precisely in Anza Borrega State Park. The temperature in this desert goes over 100 degrees in summer, and some people believe that there are strange sights within this place. Very few people use the rail lines here but the hike is always worth the try. Yes, it's challenging. It's not a smooth terrain down there and even though you'll be hiking a total of four miles, you'll be delighted to see the railroad. The Goat Canyon Trestle belongs on our list of best hikes in California, as it takes you from easy to difficult. If you like a challenge, you should hike this one.

6.        Moro Rock
Let's take you through the Sequoia and Kings Canyon National Park. Prepare to spend time with the largest trees in the world, and the best spot to view them in their fullness is on the Moro Rock trail. The hike takes you out of the Giant Forest Museum and leads you on an easy four mile trail. Before you go far on the hike, you'll begin to notice the Giant Sequoias as they dance in response to the winds. This granite dome gives you the opportunity to view bears and other interesting animals, and hike irrespective of your skill level.

Tips for International Travelers to the U.S.
When making plans to visit these best hikes in California, you should have the following in your backpack:
Binoculars
Strong water shoes
Rugged boots
Rain jacket
Water bottles
Sunscreen
Sunglasses
Cold clothing
Warm layers/light clothing items
Essential such as snacks and first-aid kit
Plastic bags
Flashlight and headlamp
Bug spray.
As per the weather, temperature changes uncontrollably. The temperatures at most of these parks can shift from very cold to very warm, say 87 F. Hence, don't forget your hat though, as this can be helpful when the fresher air returns.
Getting into San Francisco can be quite easy if you're a citizen of one of the countries that participate in the ESTA. The ESTA form is different from the typical U.S. visa. It is available for tourists who belong to the Visa Waiver Program. You fill and submit this form online, and pay a processing fee. With this, you can tour the best hikes in California for up to 90 days. First, ensure that you are eligible for this program using the Electric System for Travel Authorization (ESTA). Once the ESTA approves your entry into the U.S. for this tourism purpose, you are covered. It lasts for about two years or till the expiration date of your passport.
Conclusion
As you prepare to spend time visiting and exploring these best hikes in California, leave nothing behind. You may even need a Star App so you can view the stars! Are you ready to go?
---
Disclosure: This is a sponsored post.
Like It? Pin It!