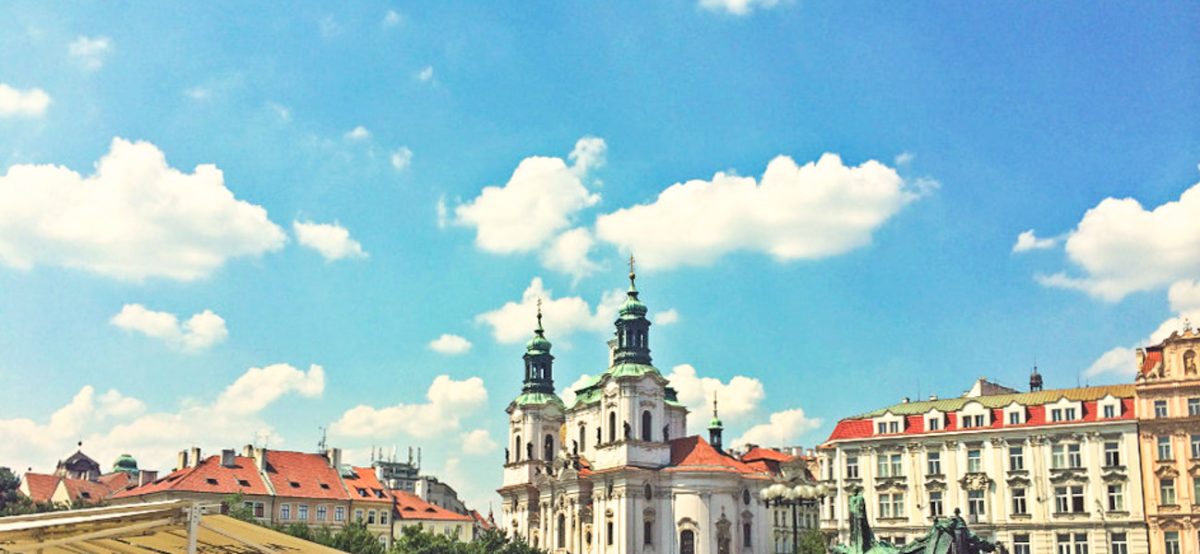 This post may contain affiliate links. I receive a small commission at no cost to you when you make a purchase using my link.
A nice and easy way to discover Europe is by taking a car trip. Since many of the countries are small and there are no borders in Schengen zone, Europe is perfect for it. Our 14 day travel route went through 4 countries including Czech Republic, Austria, Italy and Germany and spread over 5,000> km. We were 4,5 people in a car (4 adults and one 3-year old).
It started in Prague, Czech Republic.
PRAGUE

Prague is a magical city. Somehow being there in the middle of 21st century, you still feel like you are couple centuries back in past, but in a good sense. The city has a nice combination of medieval spirit mixed with contemporary party vibe mainly attributed to a developed beer industry.
We only had a day in Prague, which we successfully spent walking through the center city streets filled up with masses of tourists.
Old Town
This is where all the fun happens. Apart from regular summer amusement shows where a person sits on bare air and you are trying to figure out how that is possible, this is where you can also see bands wearing medieval clothes playing instruments you won't recognize.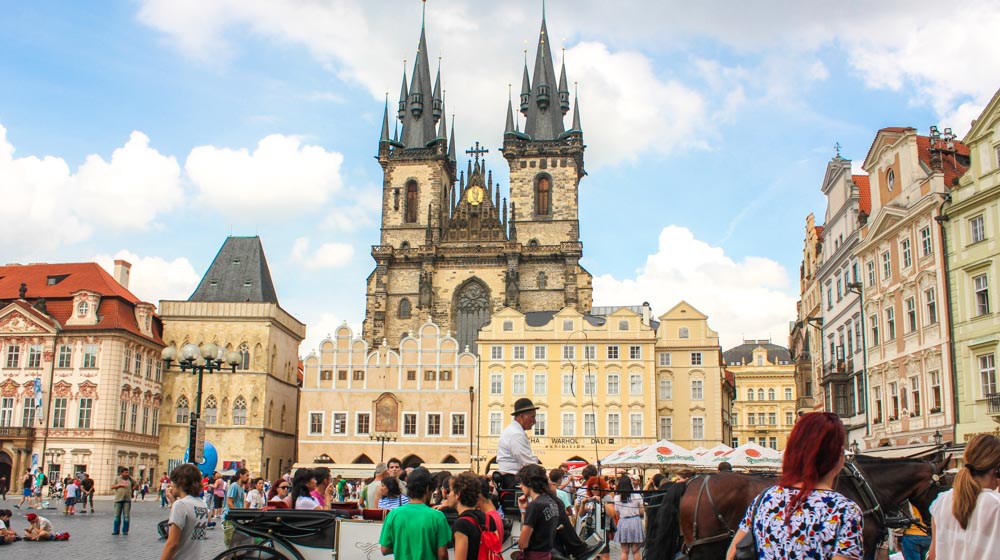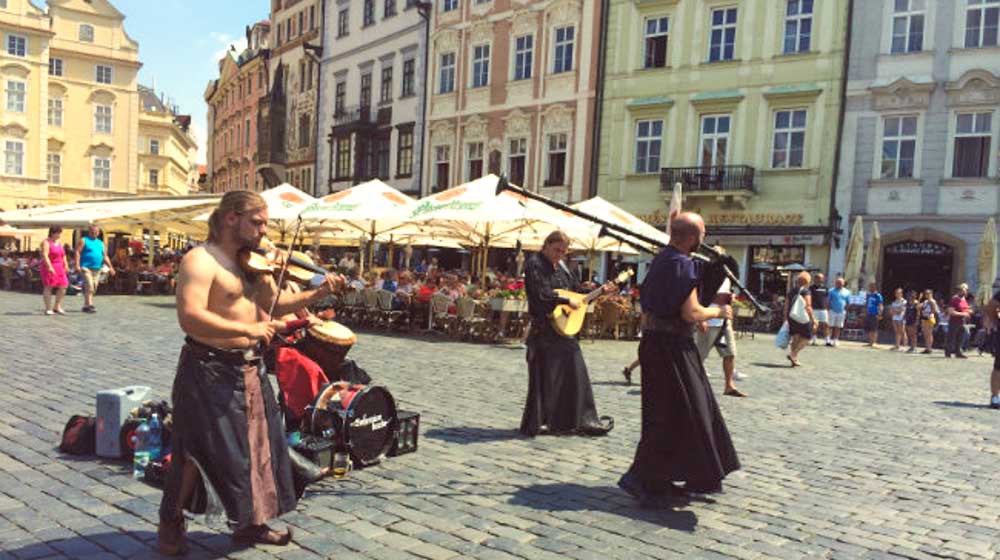 Not far from here is the famous Prague astronomical clock.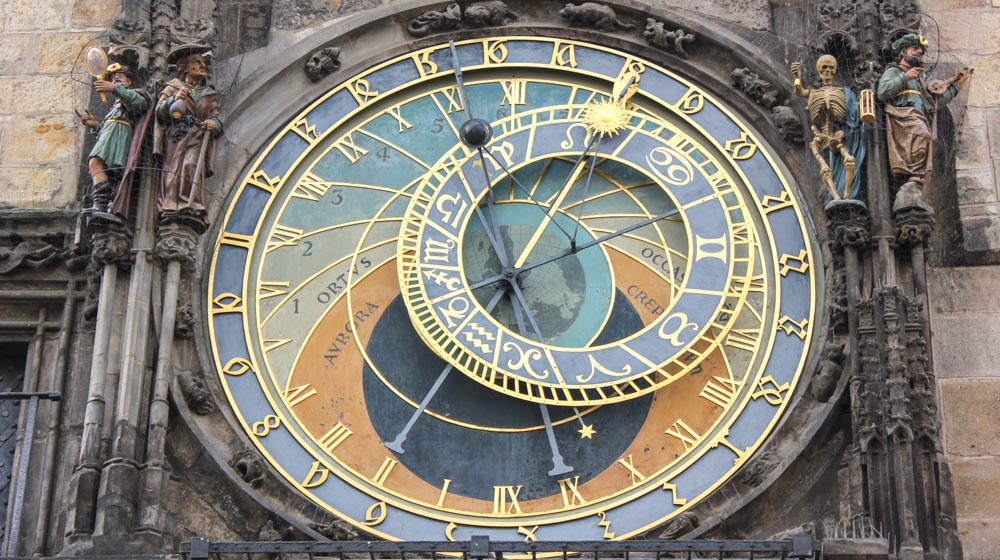 It is so popular that gathers as many people as the rock concert.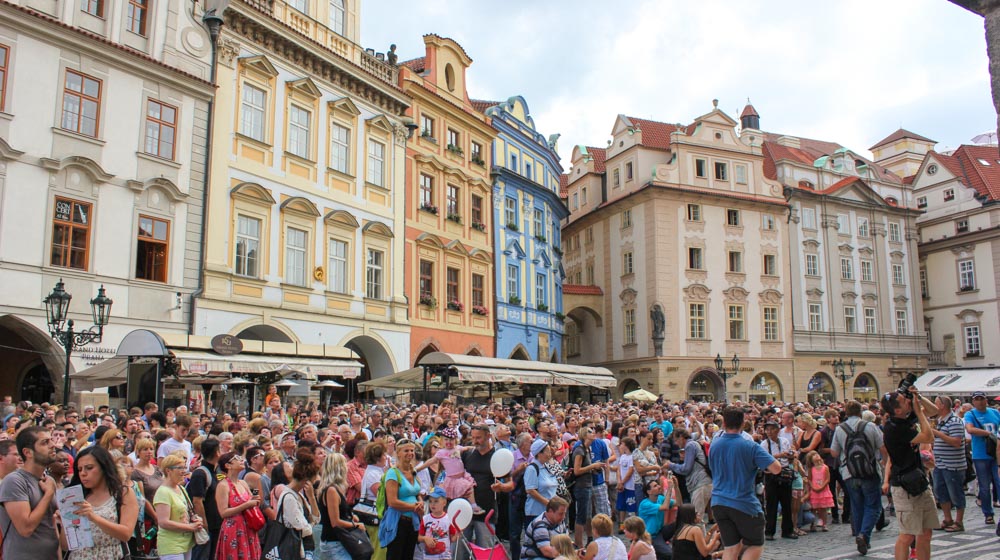 But what I liked the most about Old Town in Prague was the Charles Bridge. The bridge is like a link between old and new, so many artists sell their crafts here and it is beautiful in any season. It is also one of the best photography places in Prague, that is, if you get here early enough to avoid all the crowds.
I definitely recommend taking a walk through it. Overall, there are a lot of bridges in the Prague suspended over the river Vltava that runs through the city, which sets the romantic tone as well.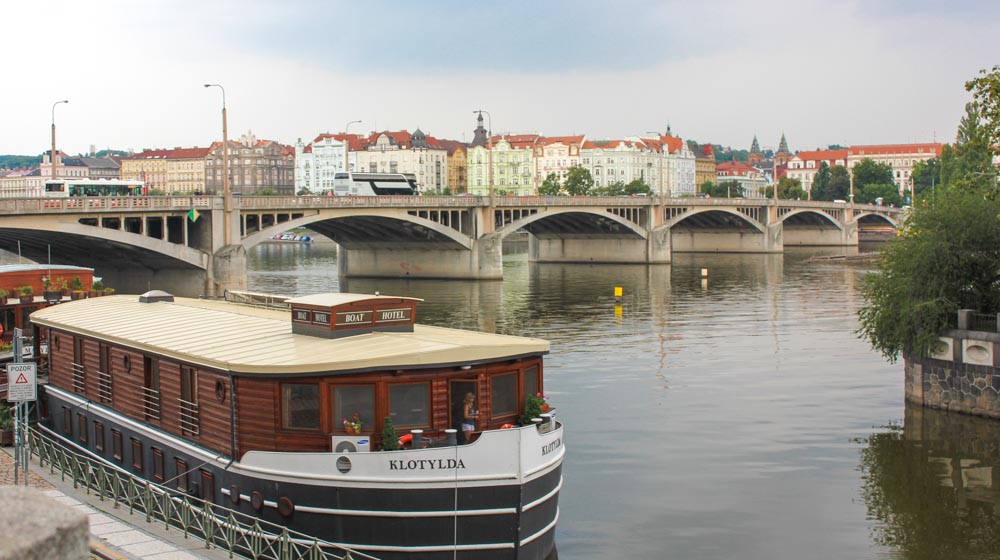 But Prague is not all about the old style, it is also a place of modern funky buildings. One of the popular ones that you may come across when googling Prague is the so-called 'dancing house.' To get to it you need to ride couple of stops on a tram, which is a fun experience in itself. The building is interesting by design, but there is not much to it and I wouldn't recommend going all the way across if you are limited in time that is unless you really like riding the tram of course.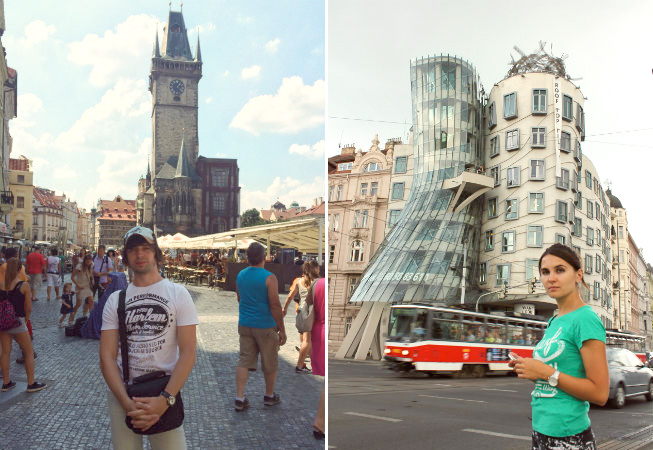 Among the variety of historical sights known to majority, you may also stumble across various initiatives that spark curiosity. Like this little brick-wall created by tourists leaving their best wishes painted on the bricks, which you may buy at the spot for couple of kroner. We didn't paint anything, but we surely spent some time looking through these funky brick-notes. You can find messages from nearly any country.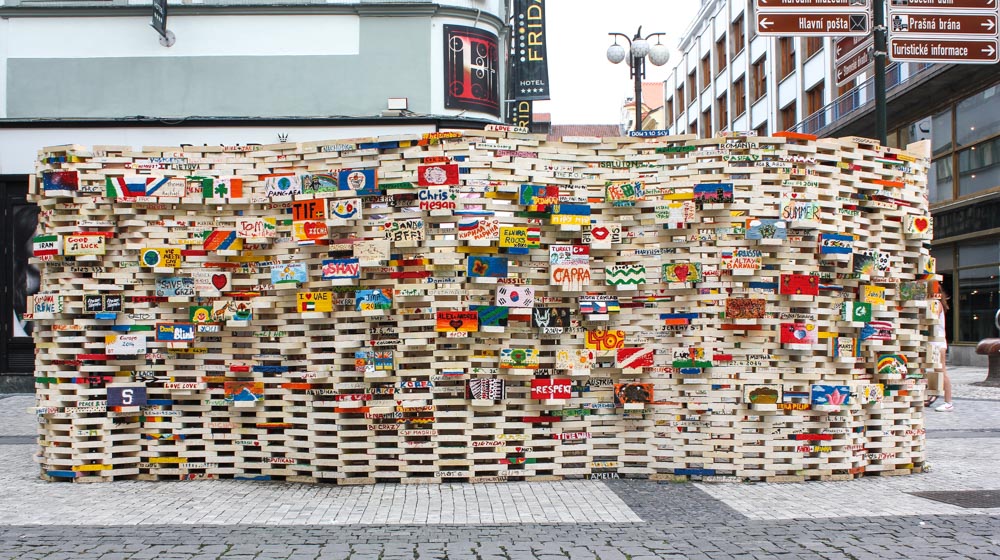 Another highlight of the day in Prague was climbing up the hill in Tower Park. The park is called so because of the famous Žižkov Television Tower with giant baby statues crawling on it. This is only one of the few funky statues Prague has to offer. We didn't have the time to go all the way close to the tower, but I can tell you one thing: the view from the park over the city is amazing.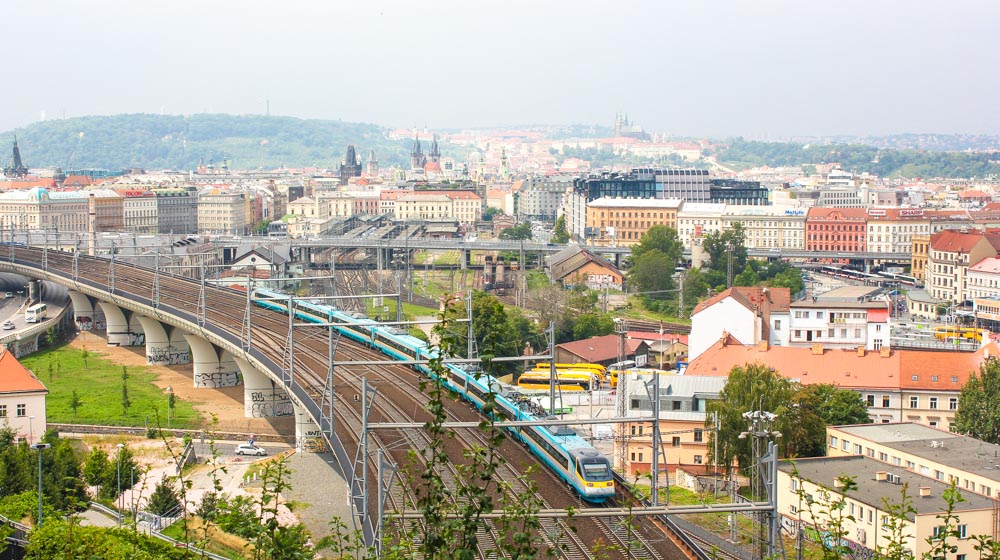 WHY VISIT PRAGUE
It is an open and tourist friendly city, with a lot of interesting historical sights to offer. Along with many other Eastern European capitals, it is very affordable, offering good food and drinks for little money. For more information on best places to taste traditional Czech food visit this Prague food guide. One of the things you should try while in Prague is Czech beer. Beer brewery tradition goes back many centuries, producing such famous brands as Staropramen. You can have it in any of the buzz bars in the city center.
Unfortunately, many restaurants still haven't adopted the possibility to pay by card, therefore, you will see that some places are empty and just across the road there would be a bar that is completely packed. And it will probably be the one that accepts VISA cards and therefore, where all tourists are hanging out.
WHERE TO STAY IN PRAGUE?
There is a great variety of cheap hotels in Prague that will still surprise you with the level of service offered for the price.
We stayed at a very nice, cozy and affordable hotel called Pentahotel. It it centrally located and has a funky style. The lounge area by the reception has a great bar, where one can also play pool or video games!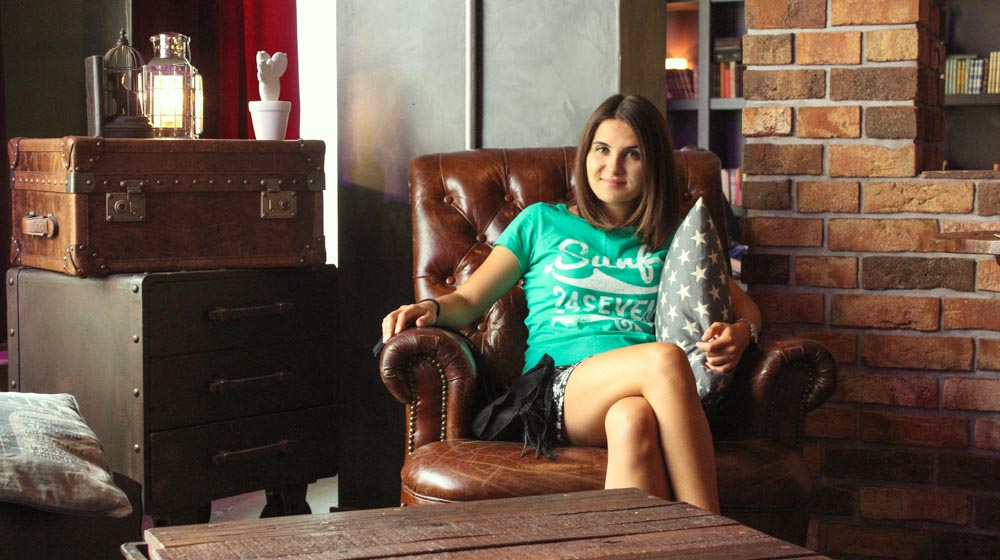 Wrap Up

Overall, Prague left a very good impression on me even though we stayed there for very limited amount of time. It is busy, but very friendly and open to what seems like all kinds of crowds and experiences. Prague is developing very fast, which you could see by amount of tourism flowing through the city, but yet it still preserves its historical roots very well. It is a city perfect for a get-away weekend either for a romantic walk by the river with a loved one or a crazy beer party with friends. Choice is yours, the city has it all!