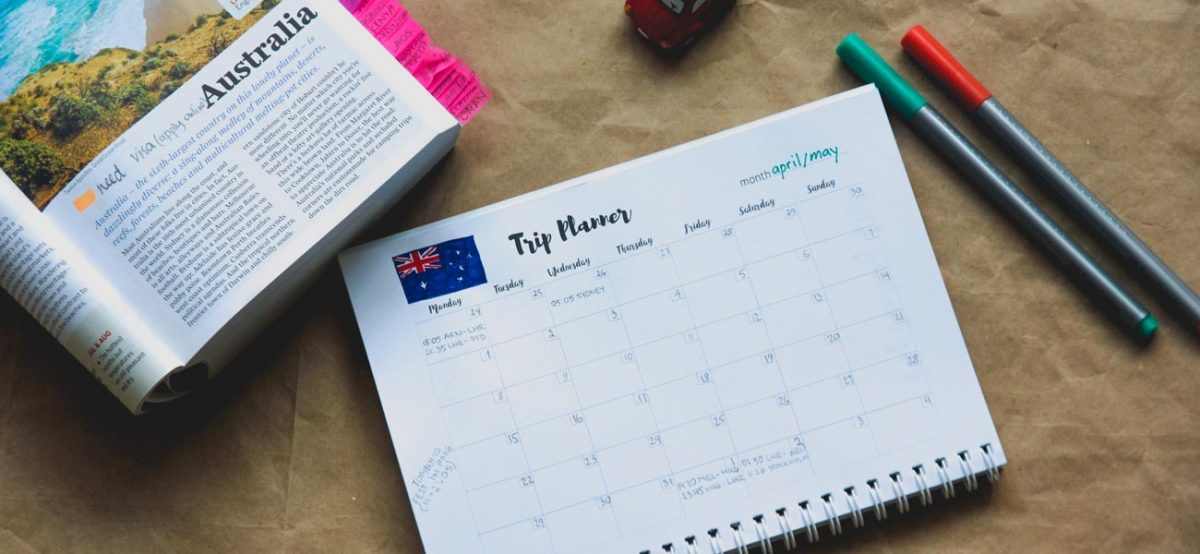 This post may contain affiliate links. I receive a small commission at no cost to you when you make a purchase using my link.
Now that I've been rambling about my trips for quite some time, it came to a point where I feel I should/can share tips on how I plan my trips with you.
To me, it's all about planning. Not just because it is a smart thing to do, but because the anticipation of the trip itself is already making me all excited. After all, the holiday itself can go by in a blink of an eye, but the excitement that builds up before the trip is what gets you going up until you can actually complete your travel.
Which travel planning tools do I use to make the process easier?
This is something that my partner and I had to invent and develop as the complexity and length of our trips evolved with time. Due to the fact that we travel on a limited vacation length that our jobs allow, we cannot really enjoy the luxury of 'go with a flow' to its full extent. That's where planning comes in.
The planning tools we use are very basic and personal to us, but I am going to share them with you just in case you'll find it useful and suited for your needs as well. I cannot do any planning without 2 essential things: calendar and a map.
1. Google Sheets
I use Google Sheets a lot when I plan my trips. This is a space where I throw in all the stuff I find on the internet which I want to look into later. For example, hotels that I liked on Booking.com or AirBnb, a list of places I think are worth a visit and why, visa application requirements, if any, where are we staying and when. It looks something like this: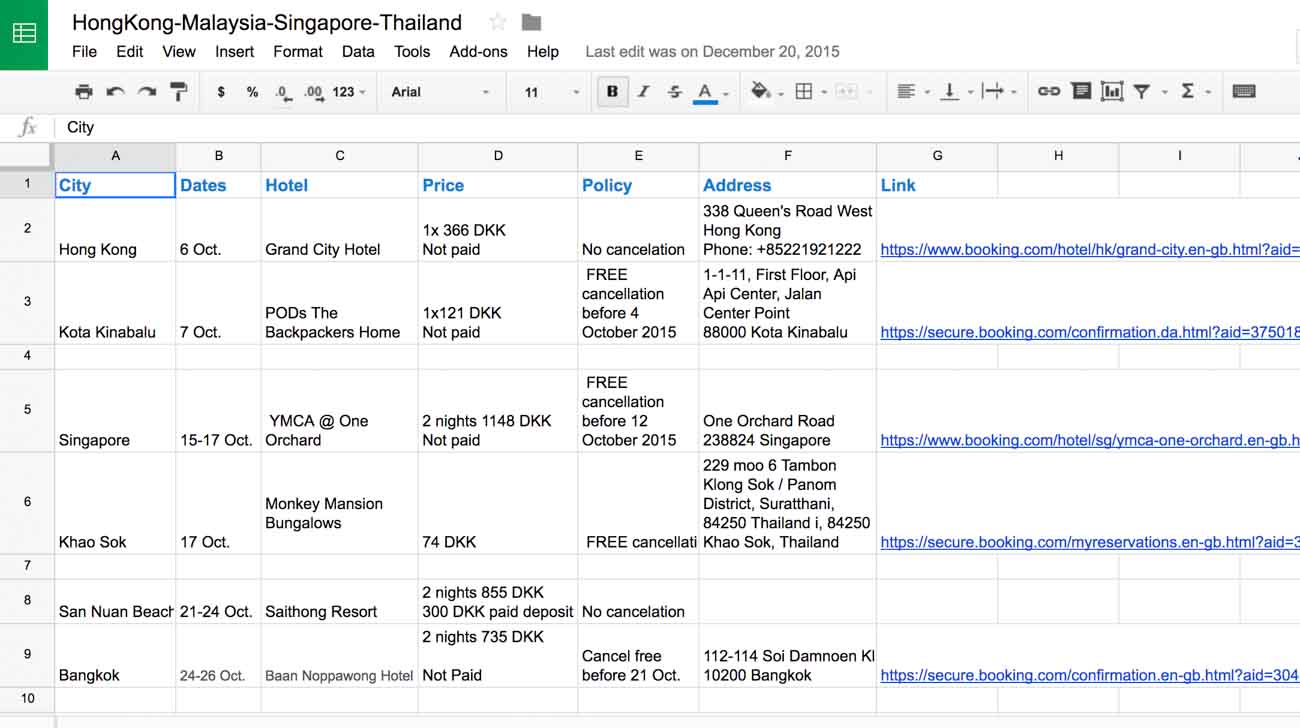 The best thing about Google Sheets is that you can access it from your mobile phone even if you have no internet connection. Just make sure that you are making the document available offline on your app.
2. Calendar
For me personally, this is a MUST HAVE when I plan my trips.
You can use Google calendar or do like I've done: find any calendar document on the web and paste it into your Google Sheet.
So, how do you make use of a calendar? I am showing the example of our trip to Asia last year. Excuse me for the messiness, but I wanted to show you what it looks like in real life when you plan in a hurry 🙂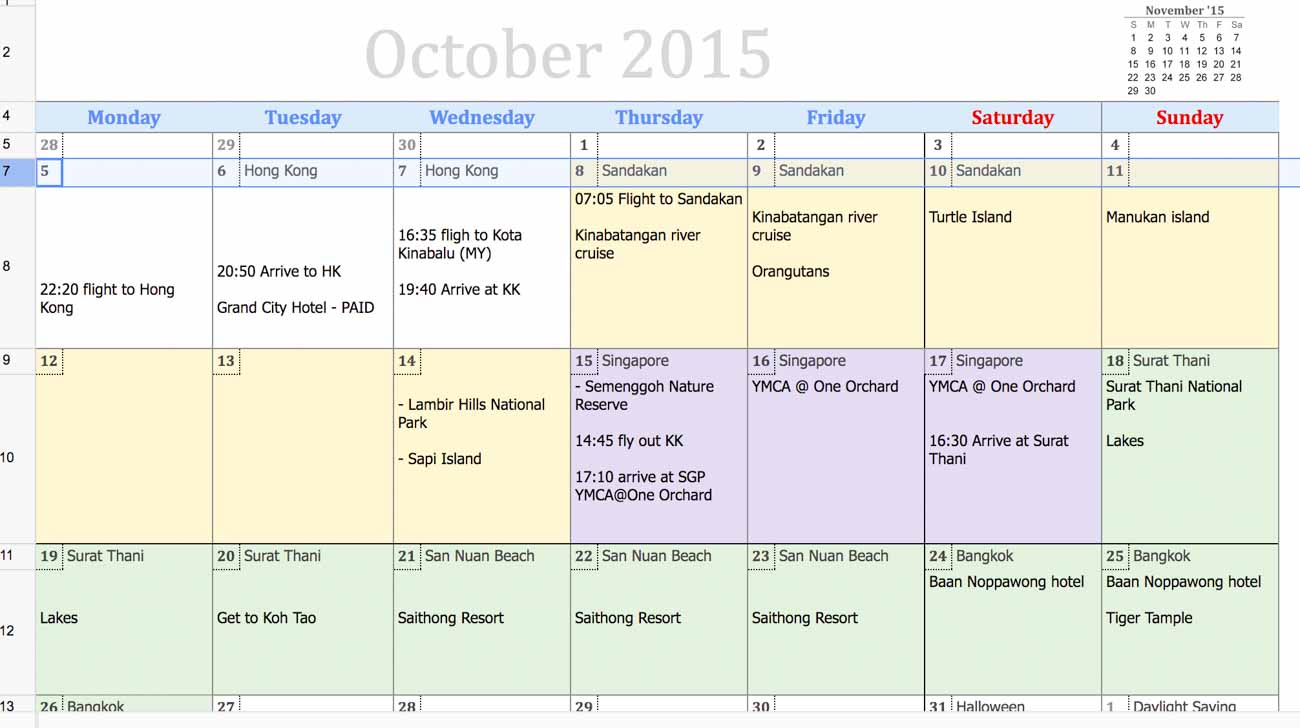 Basically, different countries are marked with different colors to clearly see where we have the change of scene. All of the most important information about flight and bus departures as well as hotel bookings are listed here. Once that's done, you can start filling in the activities so that you can track what you're going to be doing which days and which days you have for relaxation (this is very important as well!)
3. Maps
Oh yes, now we are coming to my favorite part. Did I not mention that I am a map freak? Love them and can't live without them. If they made maps pajamas I'll probably own one 🙂
Anyways, if you plan a trip with a lot of moving around, like a road trip, you'll need the map to see how to move between destinations and how much time it's going to take. Now, you have two options here as well:
You can use our online friend Google Maps that will dutifully show you exactly how much time you should expect to get from one point to another. If you're traveling in a developed country, google can even show you which public transportation is the best to use.
If you are a 'handy' type like me, you'd love to have something more tangible. At least for the planning purposes, I like to have a map printed out so that I could draw and point and plan on it.
4. Travel Notebook
Now, if you are really old school and like to doodle like I do, there is a need for you to have your very own travel notebook. No matter how much technology I have, I still love to write everything down with my hands, make it colorful and fun.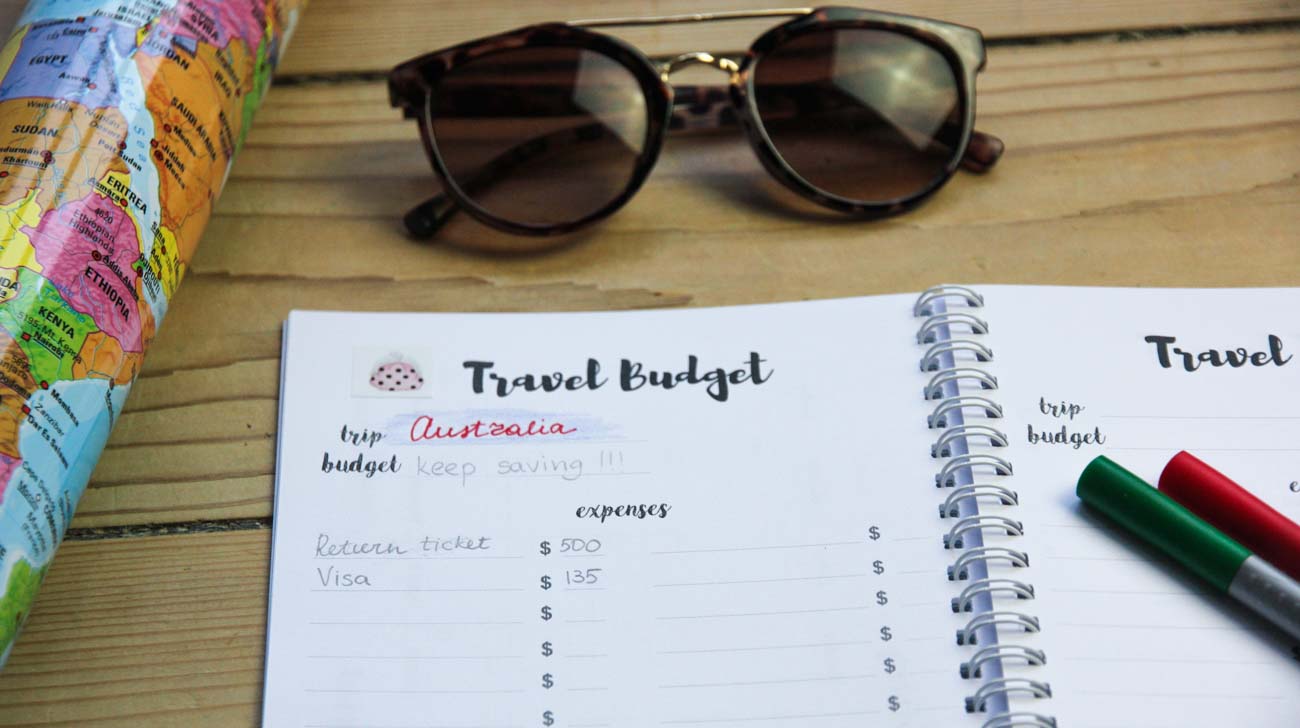 That is why I combined all the features I used electronically into a nice little travel notebook that I could take with me on a trip. It has space for writing down expenses as you go, yearly calendar and most importantly – monthly trip planner that I cannot live without. This is my handy paper version of google sheets calendar. But if you are looking for something more fancy, Galen Leather shop has awesome selection of travel notebooks to choose from.
5. The World Guide by Lonely Planet
Lonely Planet's Traveller's Guide to the Planet truly became my travel bible. It features all the countries in the world including highlights, main points of interest, best times to visit and foods to try. I don't only use it as an inspiration and source of information, but also tag the places I want to visit and draw down any info I find relevant for myself for future use, such as visa requirements, etc. My version of this book is covered front to back with stickers and notes 🙂
If you are in the early stage of planning your trip, you might also like to check out my article on 5 WAYS TO GET CHEAP FLIGHTS
Like It? Pin It!
---
Do you have your own special trip planning habits? Share them in the comments below!