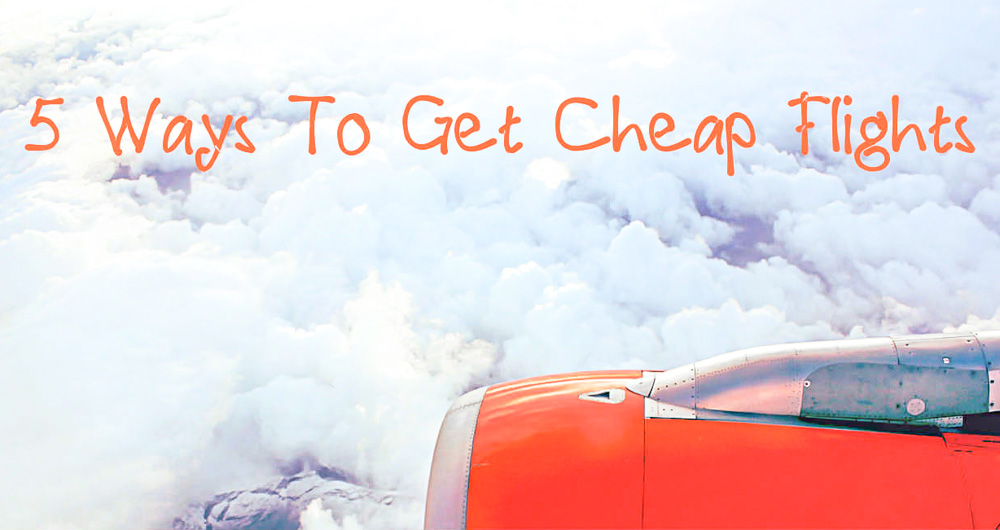 This post may contain affiliate links. I receive a small commission at no cost to you when you make a purchase using my link.
Finding a cheap flight deal is where the travel planning starts, at least for me. There is no point in planning anything else unless you have the tickets to go.
Most of the time I have no idea where I am going to travel to next. If you are a curious wanderer who either wants to see it all or doesn't matter where he goes as long as it's fun, the following tips will help you.
Cheap flights deal finder websites that you need to know
In order to get cheap flights, you don't have to do a lot apart from following certain websites, which do all the research for you and post the best deals and airline promotions on their site. You do, however, need to be flexible with regards to your travel dates, as most likely cheapest deals will appear in offseason.
How does it work?
The people behind the website do the magic of finding cheap flights, (be it because of promotion, errors in airline systems or hot deals), determine which days it applies to and post it on their site.
You scroll their website to find a flight deal that excites you. For example "San Francisco to Paris for $300 return"
Check if the sample dates with this price work for you and either follow the link they advise to booking site or do your own search on these destinations/dates in your favorite search engine to make a booking.
⚠️ Sometimes you won't find the exact price they display in the article and that's because prices always change based on the availability of the seats on the plane. So if someone already made a booking before you, you might try to search different dates.
⚠️ If it is an error fare (it will say on the website), there is a chance your booking will be canceled by the airline within two days or so. So do not rush to make other arrangements.
1. Fly 4 Free

My favorite deal finder website is fly4free.com which has plenty of interesting destinations and deals published couple times a day. Their website allows you to track the deals from your part of the globe, be it Europe, Asia, USA or Australia. You might not be able to find what you need the exact day you want it, but if you keep checking for a few days, I am sure something interesting will come up eventually.
Do not be discouraged by the fact that they do not have a direct flight from your location. In many cases, it might be cheaper to take the flight from another airport instead of your own and get there by bus or another low-cost avia.
✈️ Thanks to this website I have booked my amazing trip to Panama and Costa Rica and booked a striking cheap return flight to Australia for as little as $560!✈️

2. Holiday Pirates
Another fantastic resource is holidaypirates.com. Their deals are mostly from the UK, but they have plenty of deals from other destinations in Europe as well. On top of that, they post the holiday packages, cruises, hotels and other interesting deals. Their strong side is that they are very engaged with customers and responsive to people's comments. Many of the users ask HolidayPirates to see if there are any tickets specific to their preferred dates.
3. Skyscanner
If you are not a fan of connecting flights, another useful option is Skyscanner
which most people are already familiar with. What you might not have known before is an awesome option to chose a flight to Everywhere. And if you are flexible, just select the whole month you can travel or even the whole year! What it will do is show you all flights from your location to all available destinations lined up from cheapest to more expensive. Just pick where you want to go based on your budget and viola!
Keep an eye on your local low-cost airlines
There are probably a couple of low-cost airlines that are flying from your area. It is a good idea to keep an eye on those since they often have unbelievably low prices and good promotions. For example, Norwegian Air gives the overview of the best prices for their destinations in a nice pager.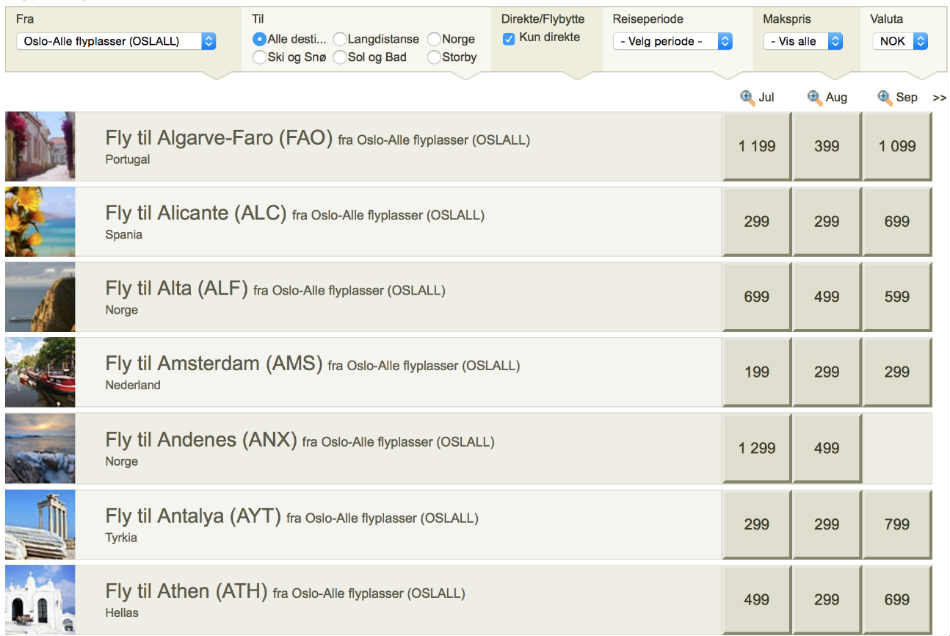 4.  A list of the best cheap airlines in Europe:
Best search engines to get cheap flights
If you have a dream place where you want to go and you are relatively fixed in time when you can have your vacation, the best option for you is to find your own flights using search engines that are going to choose the best airfare for you for the selected destination and date.
5. Best flight search engines for cheap flights
Like It? Pin It!
---
Know of any other great ways to find cheap flights? Don't keep it to yourself, share with the rest of the group in the comments below! Sharing is caring 🙂