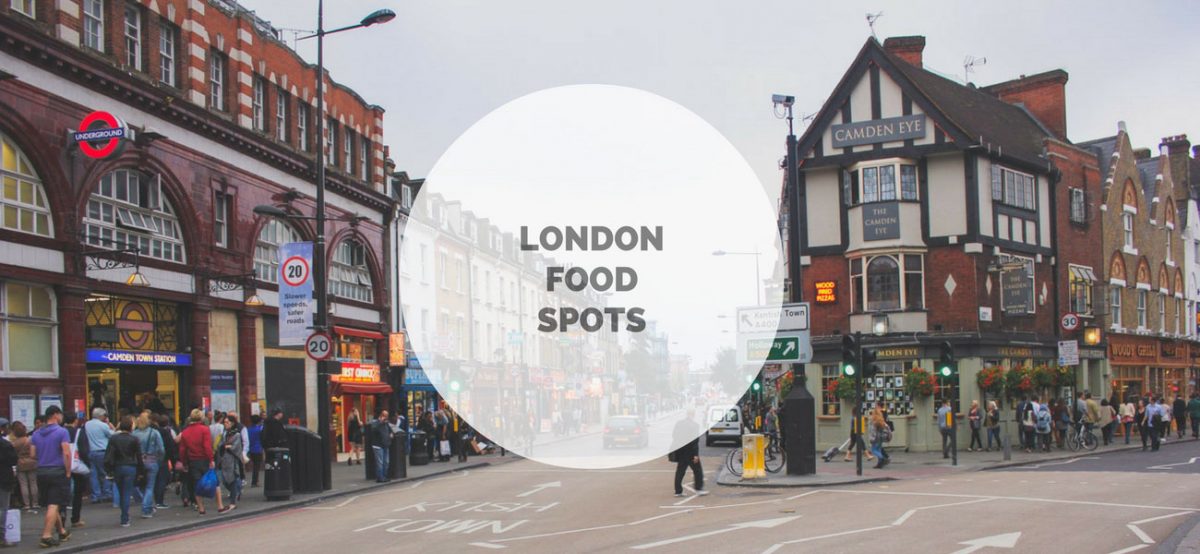 This post may contain affiliate links. I receive a small commission at no cost to you when you make a purchase using my link.
When you're on a mission exploring the new city, one of the cultural experiences and simply necessities is finding out where to get good food. Due to London being a center of various cultures, the city is lined with a cornucopia of gastronomic pleasures. London's food spots provided in this article have lots of choices for any kind of traveler.
Best Food Markets in London
Culture Trip highlighted its picks for London's Best Food Markets, among which Borough Market near London Bridge still ranks high with tourists for its gastronomic offerings. Aside from being a traditional market since the 13th century, it also has food stalls and restaurants for those who want to eat on the spot.
Aside from the many eateries that serve English food, there are plenty of other choices which include a pie house named Pieminister; Gujarati Rasoi, a traditional and vegetarian Indian food spot; Kappacasein, a raclette and sandwich stand and; Brindisa, a Spanish restaurant.
Another place worth a culinary visit is 'oldie but goodie' Brick Lane Market. Many Bangladeshi restaurants thrive here, for example places such as Café Bangla, Nazrul and Sheba. But to get other tasteful delights, visit Caboose for British barbecue, Ribman for succulent ribs and The Frog for several European dishes.
Street Food Spots
Moreover, there are places that have been turned into central spots for all sorts of street food. KERB, which hosts street food entrepreneurs, has locations in King's Cross, Spitalfields, Canary Wharf, and at the foot of the Gherkin.
Dining options include Bleecker St., which is home to the 'World's Tastiest Burger 2015' voted by FoodieHub, Donostia Social Club, which serves Basque food and Kooky Bakes, which makes hot and fresh cookies.
Elsewhere, a spot along Brixton Station Road is now home to Pop Brixton, a food central which opened in May 2015. The food stop has the likes of Miss P's Barbecue that offer smoked beef, as well as Zoe's Ghana Kitchen and Mama's Jerk, both of which serve different chicken dishes.
Uncommon Food Spots
Lastly, food strips can be found in places as common as airports, too. Considering that millions of people pass through London airports everyday just like most major airport hubs around the world, these structures were built in a way that would also allow them to house a myriad of restaurants for famished travelers.
Gatwick Airport, for instance, is the busiest single-runway airport in the world, in need of many point of improvements in order to save passengers' time. Along with security and immigration system improvement, which allows to process 95% of its passengers within five minutes, Parking4Less provides strategically placed car parks such as one in between Gatwick Airport's terminals where parking options vary including short and long stay parking to help reduce vehicle congestion.
Given the volume of flyers coming through the air hub each day, shops and restaurants have sprung up to cater to customers' needs. Among the gastronomic choices are South African casual diner Nando's, Japanese food spot YO! Sushi, Wagamama with its Oriental vegetarian dishes, Wondertree with its diverse menu, and, of course, restaurants from English celebrity chef Jamie Oliver.
From food markets to dining centrals to inside infrastructures, food strips are prime destinations for sumptuous meals.
Disclosure: This is a contributed post written by Jean Greene
---
What are your favorite food spots in London? Share your suggestions to let other travelers get their fill!