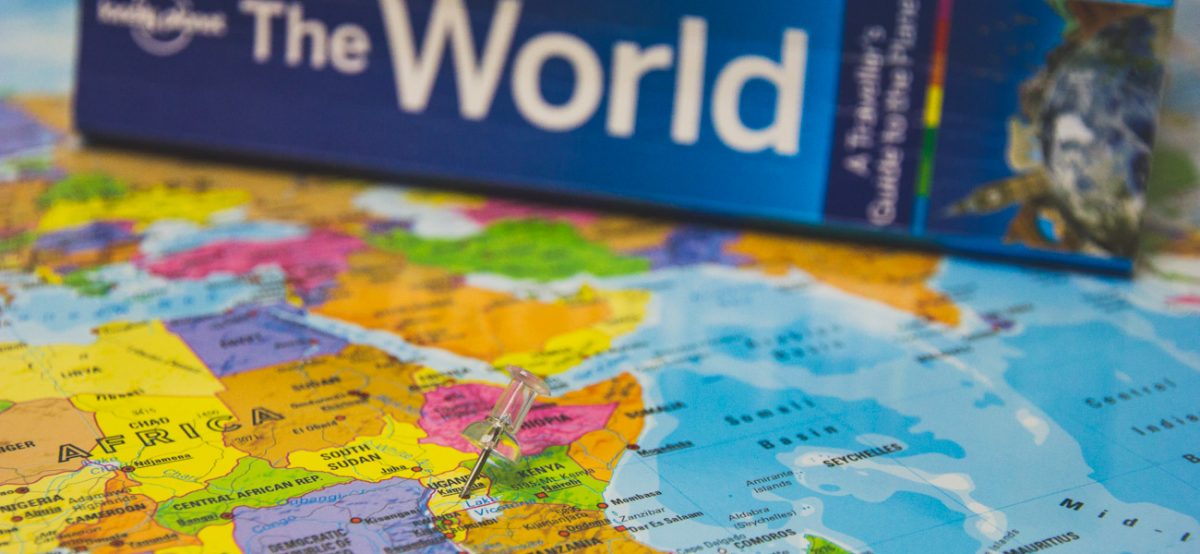 This post may contain affiliate links. I receive a small commission at no cost to you when you make a purchase using my link.
Today I want to share a story of my friend, an ordinary guy from Mariupol, Ukraine who 'made it'. Mykola Sokolov might be the guy with the best job in the world, at least in the eyes of travel blog readers or those who wish to be able to travel more. Why? In a nutshell, he actually travels full-time, 352 days a year, gets his hotels and meals covered and gets paid to do it!
Moving from country to country 2 months at a time, he gets a perfect sense of what it feels like to live and work in each of them, rather than being just a tourist or visiting on a short business trip. Hate him already? Let's learn more about Mykola, the best job in the world and what is it really like to live a life of full-time travel.
I talked to Mykola on his weekend visit to Copenhagen while he was on a regular 2-months assignment in Moscow. Here's what came out of it:
1. What is your current job?
I am a Principal International Auditor at The Coca-Cola Company. My job is to ensure the Company does the right thing in all aspects of the business from finance to environment sustainability. I cover all Coca-Cola offices outside of the US and Canada traveling 100% of the time.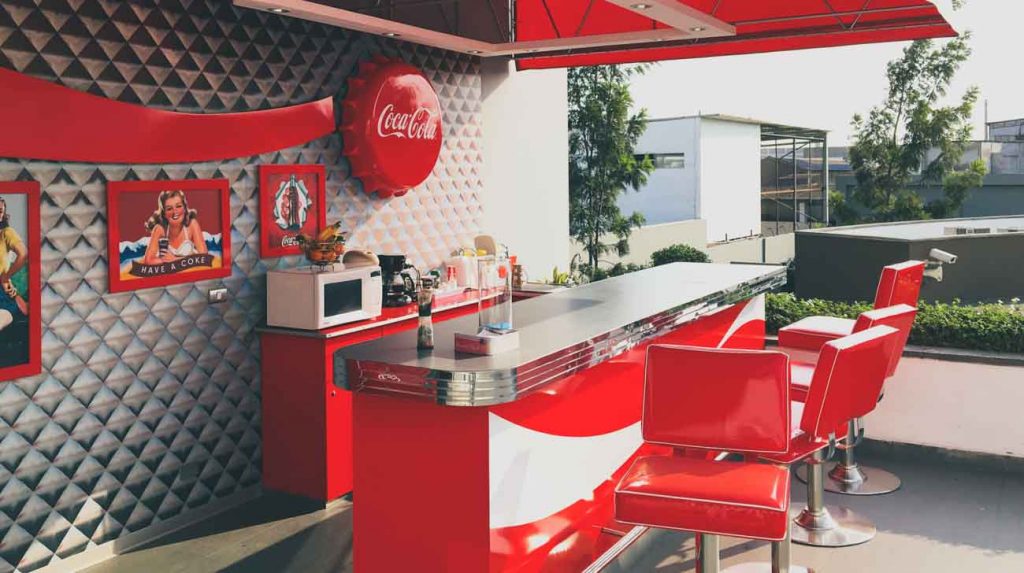 2. What does your travel schedule look like?
My year consists of 6 rounds lasting 2 months each. Every round – a new country and a new assignment. It is 100% travel. I have no base office, no home, no rent (yay!), all my belongings are carefully packed in two luggage pieces I carry around the world.
3. How many countries have you already traveled to being employed in this company?
I don't keep track and have never counted them before. This is purposely so the quantity doesn't beat the quality. But there should be approximately 20 in 1.5 years that I have been with the company.
4. Out of the countries you visited for work, which one do you think has the best working environment? Which one is the most challenging? Why?
Hard question! I will start with the boring statement: this would depend on one's career and life goals. Generally, comfortable places to live and work would be developed markets which are not good for rapid career growth. And vice versa, developing markets are great for the career but often have challenging work environment.
Naming best and worst would always be a stretch – there are ups and downs in each country. For example, Atlanta, GA (and similar US cities) would offer a very comfortable workplace and life that would suit more settled people with families. Mexico is the country of super friendly people, great work relationships and endless tequila parties (yes, with co-workers). At the same time, Atlanta can drive you crazy if you are single, too work oriented and adventurous. On the other hand, in Mexico, people are often not in hurry to get things done.
The best for me personally would be New Zealand/Australia and Mexico because I enjoy healthy working relationships.
5. What is the biggest advantage of having a job with full-time travel schedule?
So many and I have to name one? Then I have to go with "complete experience". For me, it is not just "travel" anymore, spending 2 months at each location I live short but complete life there. I commute to the office every day, work with locals, go for drinks with them and travel around the country on weekends. This way, I get to know the local life from many angles – work, social, travel, comfort etc. and I love it.
I would also like mention these:
international mindset (the world is so small and we all are so similar),
forced minimalism (2 luggage pieces should cover you for every life occasion),
developed tolerance to anything and everything,
no rent, no choirs – I either work or travel.
6. What are the drawbacks of having to travel all the time?
I cannot get a dog! 🙂
You do start missing "normal" life – familiar streets, places where you are a regular, own home, and of course, friends and family. Also, this is more of a "rock star on a tour" style of life with lots of parties (too many!) and dines-outs. This doesn't help to keep healthy lifestyle but I try! Of course, this job is not forever, I intend to stay for 3 years. Half of the term is already passed.
7. When do you think you'll get enough and want to live somewhere permanently again? If ever…

In 1.5 years, maybe 2, since I love it so much 🙂
8. Now that you've seen so much, where would you want to settle down?
This is the biggest question of my life right now – I don't know! A lot will depend on job opportunities. At this point in my career, I would go anywhere if the position is interesting. Should I name one – that would be New Zealand or Australia.
9. Do you have any advice for people who strive to have a job that allows more traveling?
Be open-minded! Always try to listen, understand and accept. Do not concentrate on "proper way to do stuff" or some places will drive you crazy! Just embrace the culture you are in, try to understand it and have fun!
Be flexible and adaptive. In order to enjoy the time abroad you have to leave your old habits at home and learn to live as a part of the community.
Learn to enjoy being on your own. Business traveling is different to traveling with friends. You will be alone much more and it helps a lot if you are self-sufficient and can have fun exploring solo.
Warm thanks to Mykola who agreed to share his experience with Travel Monkey Blog! Follow him on Instagram @mysokolov
You might also like to read an article on How to Travel With a Full-Time Job.
Or if you are looking for a job that will help you travel more, here are some of the easiest travel jobs you can get.
Like It? Pin It!
---
What about you? Are you dreaming of a full-time travel job as well or would that be too much for you? Would you like to hear more stories of similar people who made it 'work-and-travel'? Let me know!