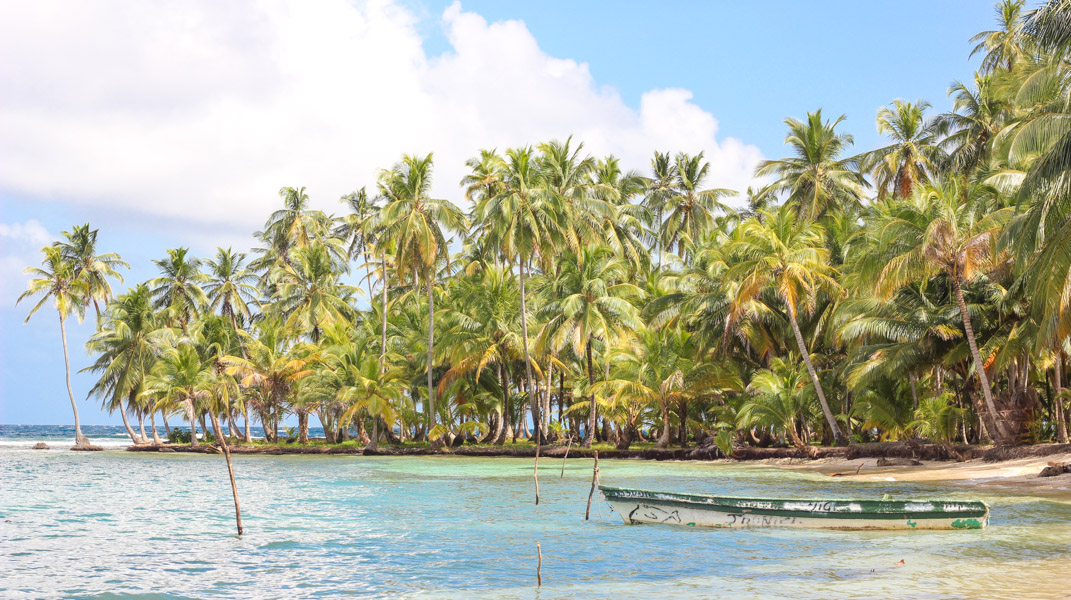 This post may contain affiliate links. I receive a small commission at no cost to you when you make a purchase using my link.
Overall the 20 day Panama Costa Rica trip was a total bliss. It was my first time in Central America (well, America's in general) and I didn't know what to expect, but what I've seen was amazing. And these countries have loads to offer: from white-sand beaches with palm trees and snorkeling to active volcanoes and misty rainforests full of wildlife. So, you will definitely not get bored.
WHERE I'VE BEEN:
Day 1-2: Panama City, Panama
Day 3-6: San Blas Islands, Panama
Day 7-9: Boquete, Panama
Day 10: Uvita, Costa Rica
Day 11-14: Jaco, Costa Rica
Day 15-18: Monteverde, Santa Elena, Costa Rica
Day 19-20: San Jose, Airport and flight home, Costa Rica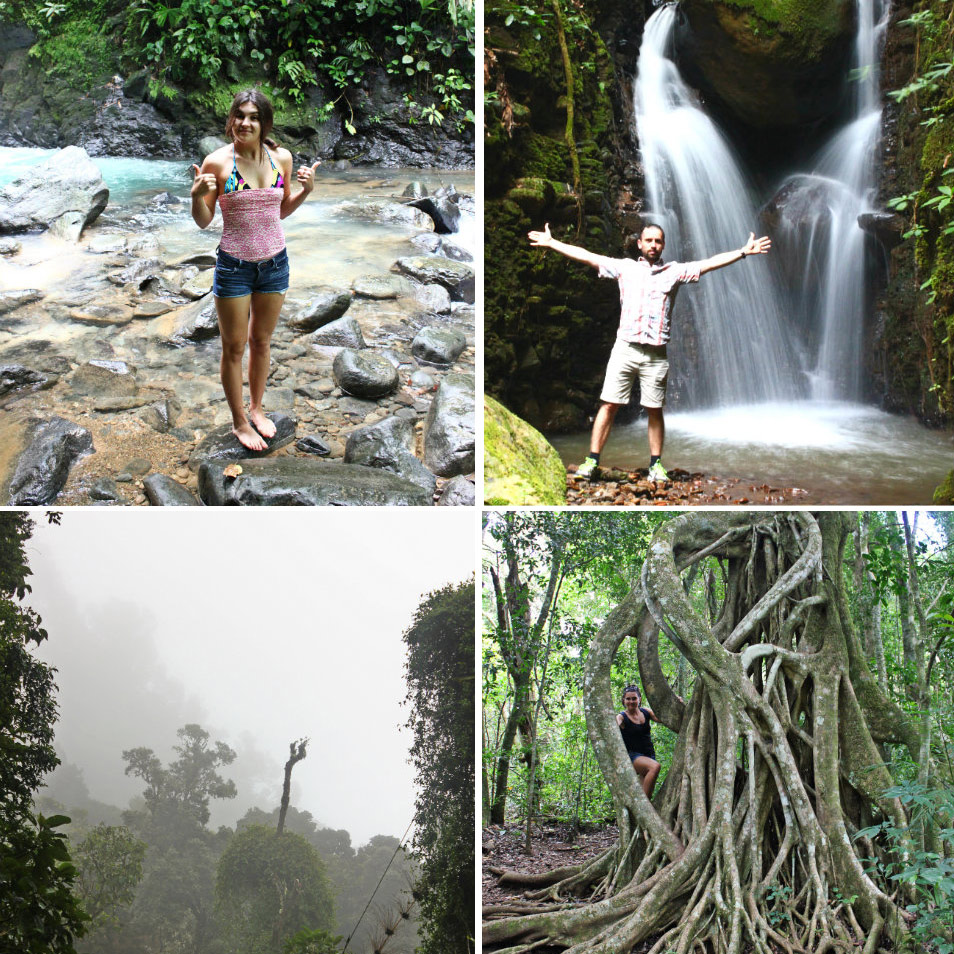 HIGHLIGHTS:
Amazing weather in December, almost zero rain as it is the beginning of dry season, which lasts up until April
Staying at San Blas island was an amazing and extraordinary experience, something you won't easily find anywhere and definitely worth trying for curious and non-demanding travelers. I remember I wasn't sure if it is worth visiting, taken the difficulty to get there from Panama City, but now I think what an experience I would have missed if I didn't go!
Easy and affordable to get around using public transportation. I didn't feel like it would have been better with a car, because bus connections are quite decent
Uvita was a pleasant discovery, being not so popular among the tourists and offering the same surfing possibilities as in Jaco
Both countries are tourist friendly even for those who do not speak Spanish
LOWLIGHTS:
Costa Rica turned out to be more expensive than we thought. Read on to see the budget of the trip
Spending two days in San Jose was a total waste of time, which could be better spent in Monteverde, Arenal or somewhere else
Baru volcano climb was unnecessary difficult without anything spectacular to see at the top
I missed out to see the Caribbean coast of Costa Rica, which I have heard only positive things about
TIPS:
Bring dollars with you, do not bother with local currencies as it is possible to pay dollars everywhere in both Panama and Costa Rica.
If you have a possibility, equipt yourself with some basic Spanish vocabulary. A lot of people speak English, but it still would be easier being able to speak at least some Spanish.
Do not take too much clothes with you. Couple of T-shirts a pair of shorts and one pair of long sleeve pants and a top should be enough, something warm if you plan to hike in mountains/rainforests. If you miss something, it is affordable to buy on spot and dirty closes can be easily washed in a laundry room (available in some hostels) for 4-5$. Otherwise, a big bag is uncomfortable to carry around.
Mosquitos. I have not seen mosquitoes on my visit in December, so suggest buying a repellant on spot if they become a problem.
Hostel prices often do not include the tax, that is paid on top: 13% for Costa Rica. If the owners do not care about the paperwork, owners might not even charge you the tax part.
Uncomfortable truth that you will see everywhere: toilet paper should not go in the toilet, use the trash bins. An initiative to sustain the environment.
Restaurant tips are often already included in the bill.
Departure tax in Costa Rica: everyone who is leaving Costa Rica by plane has to pay a tax of 30$+card fees if you don't have cash, just so that you could leave, otherwise, they won't let you on the plane. So, in case you are one of those travelers who like to spend every penny buying souvenirs home, you would be in trouble.
BUDGET:
Generally, we have fitted into the budget we had for this trip, even though it turned out to be a bit more expensive than expected. But we had money put aside for emergencies which we used for cases like Costa Rica departure tax.
Overall, the trip per person ended up to be around $1,000 excluding flights from Europe. But including all the meals, hostel and transportation costs as well as tours and sights.
Panama: 55$ per day            Costa Rica: 62$ per day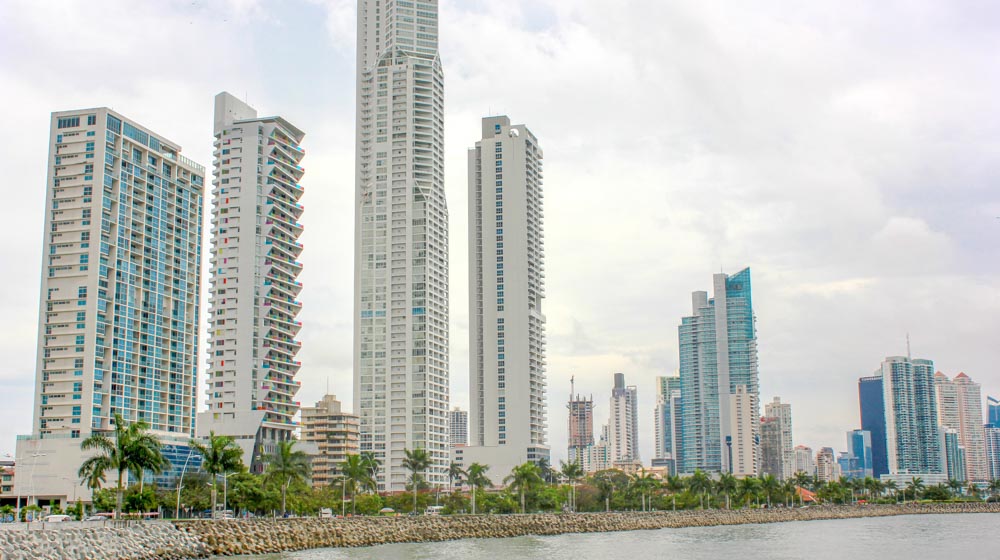 SAFETY: I have to admit, I have heard some warnings from my European friends about safety in Panama and Costa Rica and it has never translated into reality. I found the cities to be as safe as everywhere else. Obviously, some common sense precautions are necessary, like making sure you do not carry excessively valuable stuff with you, be aware of the people standing behind you in a metro and locking your passport in safe box if you have one in your hostel. But otherwise, we didn't encounter any trouble on the way. People were friendly and respectful of tourists.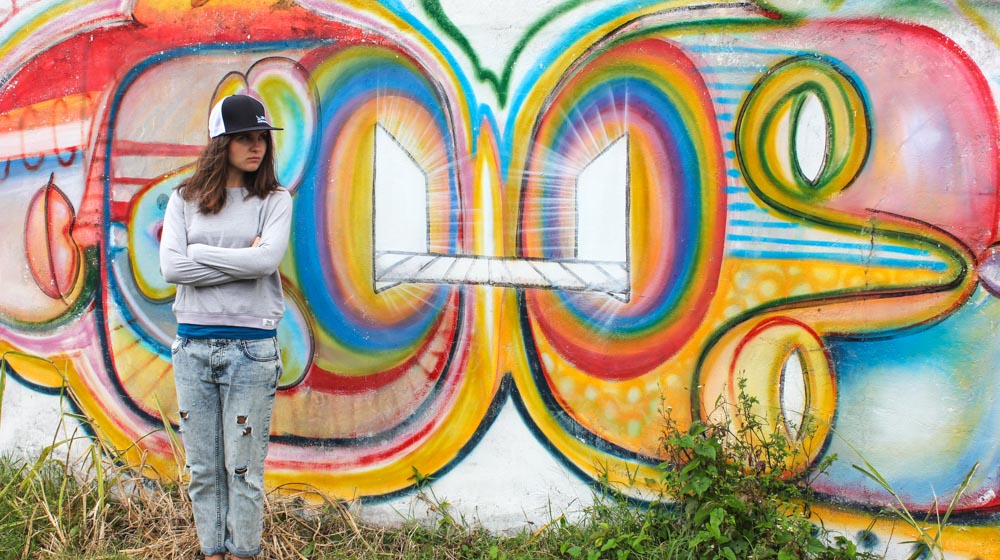 VACCINATION: Again, many scary warnings. Though I was vaccinated for my trip to India before and had no concerns, my companion did not get any vaccinations and he was fine. Obviously health question is every person's own responsibility, so if it is your first travel abroad to non-western country you might want to be vaccinated. But I have not seen one mosquito in our whole trip or anyone catching the virus.
As for yellow fever, no any danger of yellow fever in these countries (PA and CR) and vaccination is not required for entrance, unless you are traveling from countries where yellow fever is a danger.
ENVIRONMENT: I was impressed by environmental consciousness of Costa Rica. I have notices a lot of signs requesting to safe the water and energy. This is particularly concerning behavior in the bathroom, where you shouldn't throw your paper in the toilet because they cannot handle it, use the bin , people, support the cleanliness of the country. And Costa Rica being such a green country inhabited with so many different animals in birds, you want to support the ecosystem as much as you can so that you can enjoy it again and again.