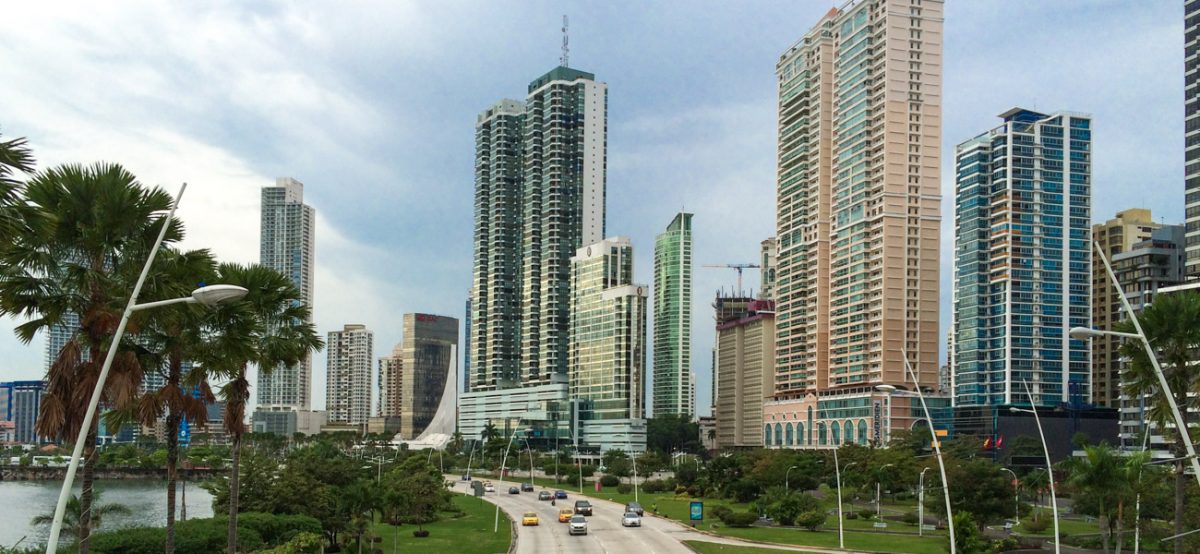 This post may contain affiliate links. I receive a small commission at no cost to you when you make a purchase using my link.
Here it comes, my first post. I am going to start with a place that actually inspired me to start writing – Pretty Panama. This was my first time in Americas and, to be honest, I didn't know what to expect. But I have to say that I was taken by surprise as it ended up to be one of the best trips I had so far. So here is how the exploration of Central America started!
Tocumen Airport
After the long 10-something-hour flight from Madrid we have finally arrived to Tocumen International Airport in Panama City. The airport looks like it is in the process of reconstruction, however, it is difficult to tell how long it has been in that condition.
The lady at the passport desk under section 'International passports' didn't speak a word of English, so we spent way more time than needed to explain where in Panama we are going to stay. Finally, she writes down section "Hotel Policies" on our booking receipt as a name of the hotel we are going to stay in. We decided not to argue with that and just move along.
How to Get to Panama City?
Apparently, there is a bus stop outside the airport area which you can take to get to the city for as much as 1$ or something, but it was no option for us, because you need to have a bus card which is only possibly to buy in the city. Therefore, we had to go with a taxi.
Since the taxi people are going to jump at you with their proposals whether you need them or not, you might as well bargain to get the best price. It will cost around 20-35$ to get to the city. We paid 25$ and went with a driver who seemed to at least speak some English, so that we don't end up looking for a hotel called "Hotel Policies" all night long.
Our Hostel
Since we planned for a budget trip we stayed at the hostel. It was called Entre 2 Aguas and it is situated not far from the city center, although you have to walk a bit to get there.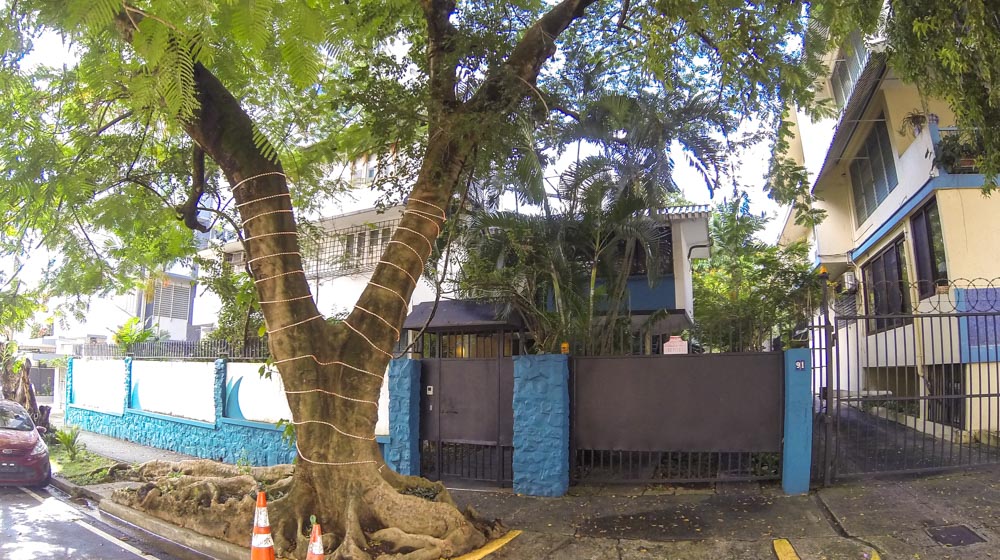 Panama in 36 Hours
After settling in the hostel, we had to find out what to do in Panama City in order to start the exploration. We had only 2 nights in Panama City but it was more than enough. The city is a big banking center of the Central America and unless you are really into banks, there is not so much to do. We have spent our first evening there just walking around and getting to know the neighbourhood.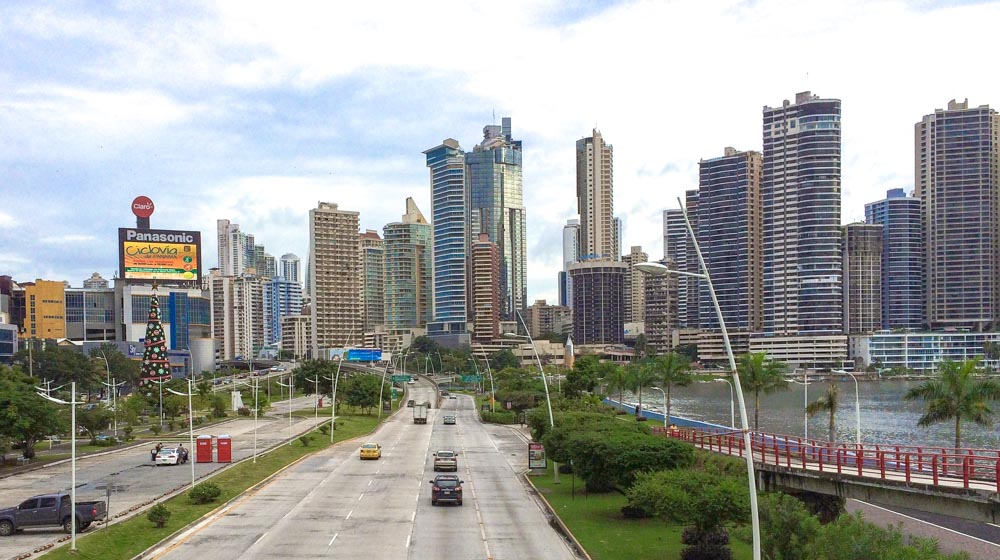 The first thing you notice walking the streets of Panama is crazy street traffic. When crossing the road at a designated place you will still probably end up letting the car go first even standing on a pedestrian crossing. Never know if the car is actually going to stop, so it's safer to wait.
Taxis are annoying not only at the airport but even in the city. They honk as soon as they see a pedestrian walking, especially the white one, especially with camera. Some would stop and try to convince you that you need a taxi even though the place you are going to is just around the corner. But the good thing is that it is very cheap, 2-4$ around the city and they are all colored yellow, just like in New York City, which I find rather cute.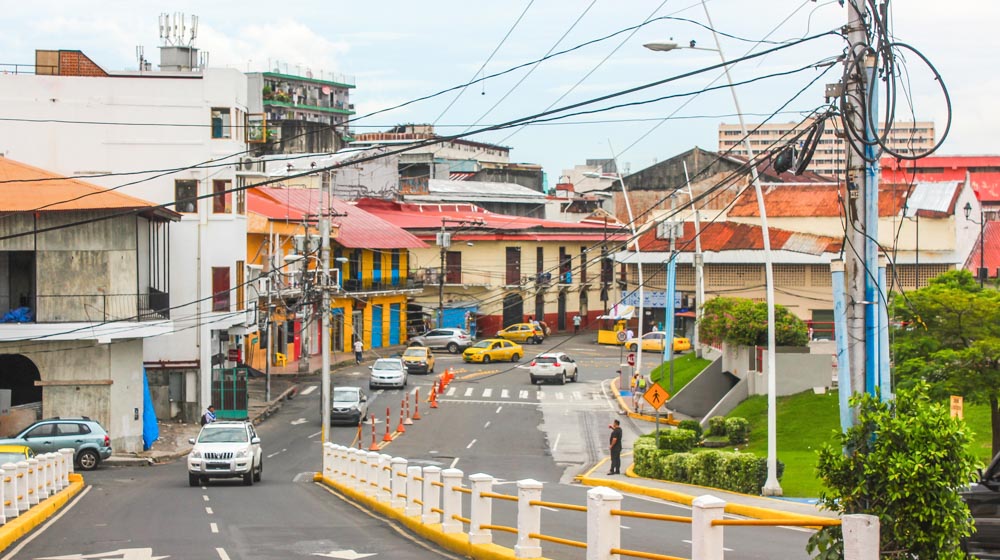 Fish Market 'Mercado de Mariscos'

One of the popular places to visit in Panama City is a local fish market where one can buy fresh seafood. Since it is not meant to be a sightseeing place, there are no obvious signs to find it other than following a map. But then, you can definitely figure out where the fish market is just by its smell. We were on the way to the old town and sensed where we need to turn to get there. The market itself is rather small but lively. I felt like being in Wall Street stock exchange but instead of being filled with traders and phones it was filled with fish and shrimp.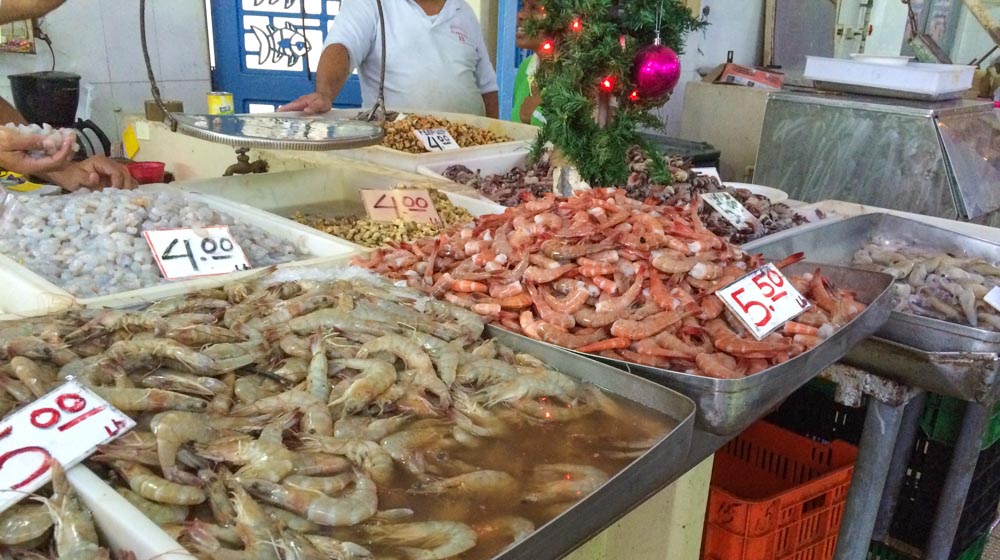 The prices are quite affordable. But since we had nowhere to cook, we just looked around and stopped to eat at the cafe upstairs the market itself where they serve local dishes with fresh seafood from the market. Prices are not low, but affordable for a decent and tasty meal. I had Peruvian Tacutacu with fried rice and it was fantastic. 10$ per quite sizable portion.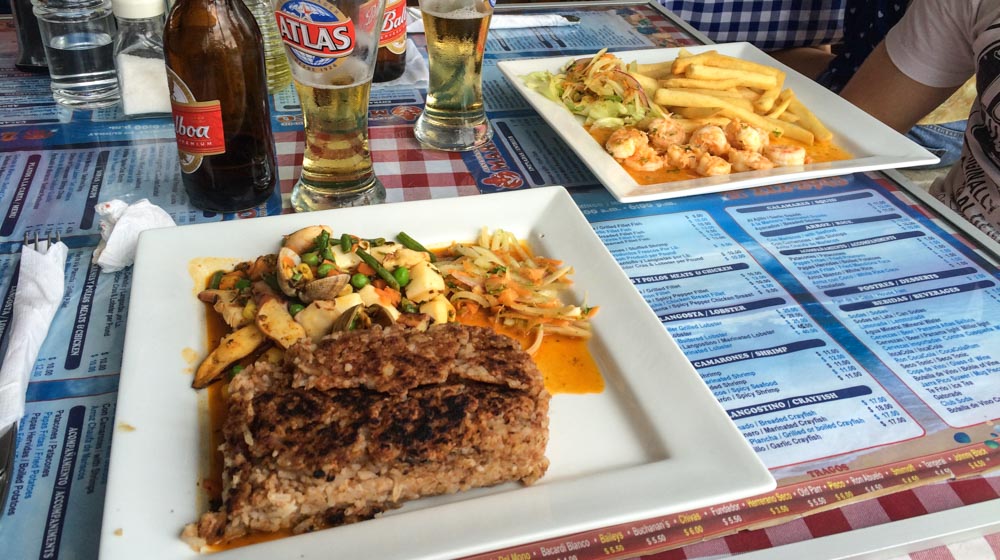 Old Town 'Casco Viejo'
Being a UNESCO Heritage Site and protected area it seems to be protected even from locals. It looked like a place where only guided-tour crowds go with it's souvenir shops and fancy overpriced European style cafes, which I personally didn't feel like attending because I came here to try the local stuff.
Otherwise, the neighborhood deserves to be a Heritage site. It has a lot of old 17-century buildings which resemble European style, very beautiful.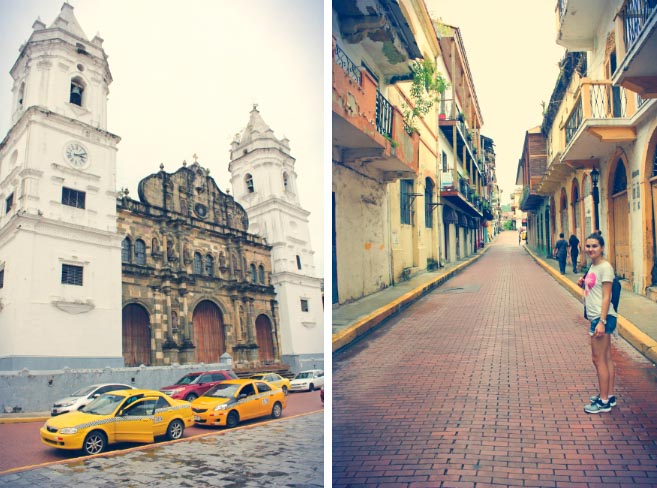 Some of the abandoned old building are overtaken by families.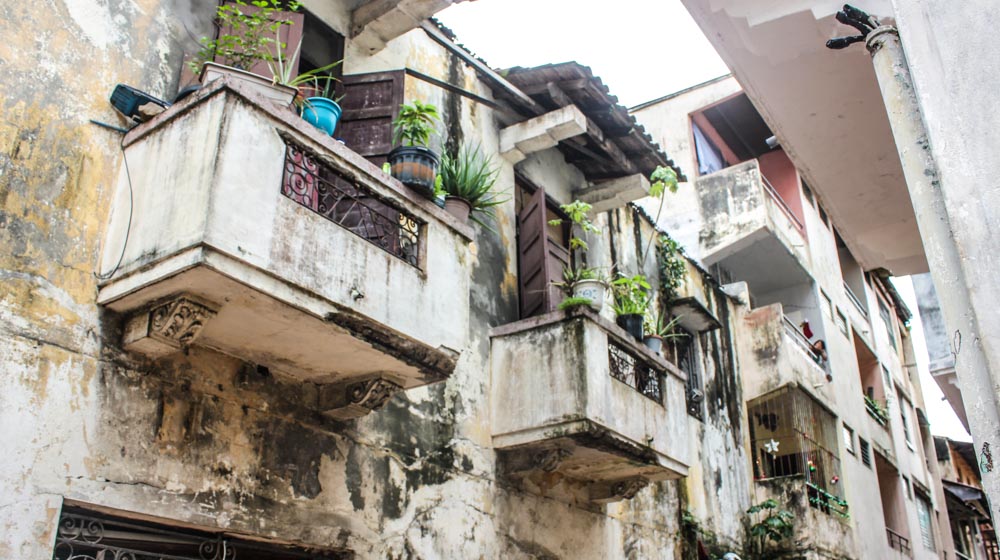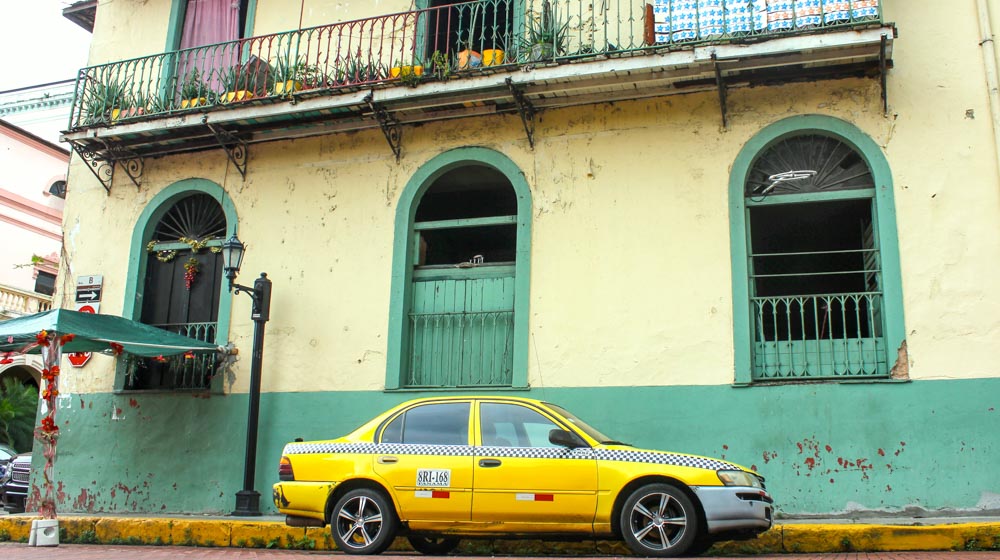 Balboa Avenue
My favorite place in the whole city of Panama was Balboa Avenue park right by the seaside. The most amazing views at the business center of the capital are opening up from here.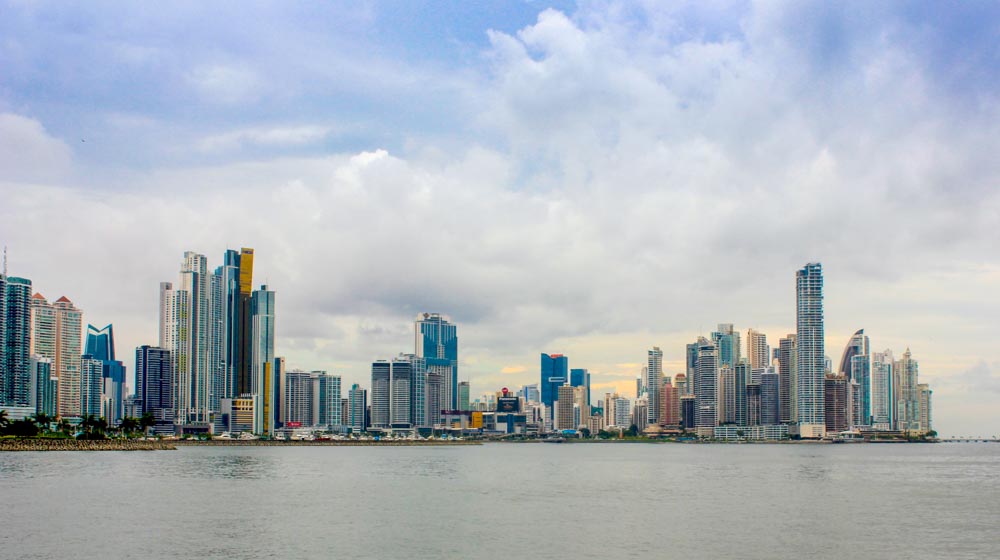 We decided to go through the whole avenue to explore a bit more. Ok, not to 'go', but to 'ride' to make it more fun and fast. For a fair price of 10$ an hour you can rent a two-person luxury bicycle right on the street and ride the newly laid down cycle path of the Panamanian capital. We certainly had fun cruising around the avenue.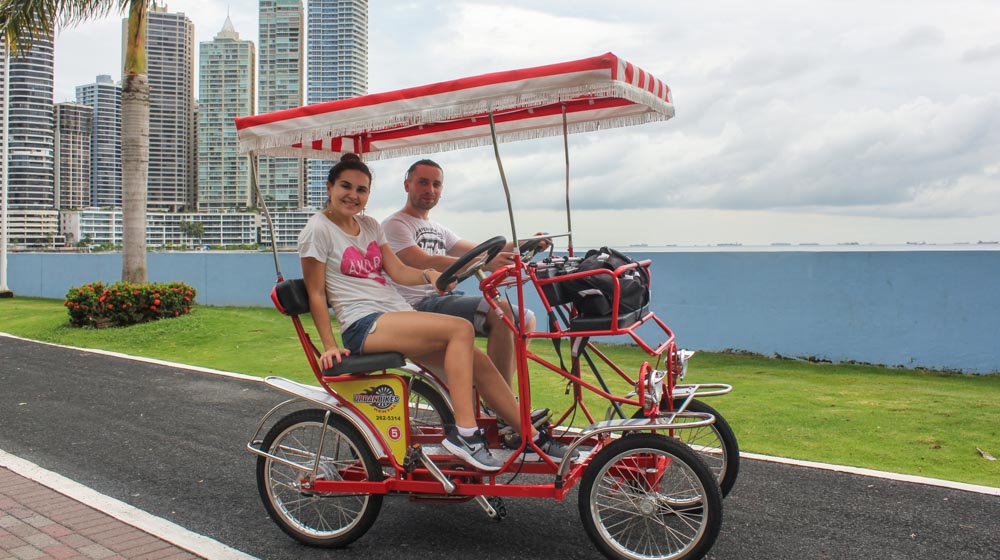 Wrap Up
In general, the City of Panama has shown itself to be colorful, busy and delicious. It is a cosmopolitan place that is undergoing a noticeable development: the construction work is not standing still and I am not sure things will be recognizable if I come back here again.