This post may contain affiliate links. I receive a small commission at no cost to you when you make a purchase using my link.
Rivne, being my hometown, is a frequent travel destination for me. However, lately, even I started noticing how much it has changed, becoming more and more presentable and entertaining.
It has transformed from a gray Soviet-era city into a colorful, clean and up and coming city of Ukraine. With much advertised 'Tunnel of Love' being just 30 min drive away, Rivne has a very good chance of becoming the next touristy hub for visitors not only from Ukraine but from abroad as well. Besides, there's plenty of things to do in Rivne.
Where to Stay in Rivne?
Though Rivne is not a hub for the most luxurious hotels in the country, there are some great options that have been recently renovated and nominated as best places in town.
1. Hotel Ukraine is a great option for people looking to stay centrally. You can also pick a room for any taste: basic or luxury. Great money value for a 4-star hotel.
2. Hotel Mir has been here forever, recently renovated and centrally located, it is a great option for price/value ratio.
3. Hostel on Dragomanova 27 is also there if you need a budget version (though I don't know how it can get more budget than Rivne).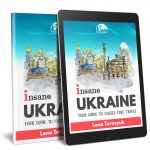 Planning on visiting Ukraine? I've gathered best first-hand travel advice in my travel guide "Insane Ukraine" with local tips and tricks. Click here to learn more.
The best things to see in Rivne
1) Shiny Golden Domes
As nearly every destination in Ukraine, Rivne has some golden domes of its own to be proud of. Namely, the Svyato-Voskresensky (Holy Resurrection) Cathedral, whose history dates 300 years back, that is right in city center. The first version of it was built in 1731 and it was the landmark of the city ever since.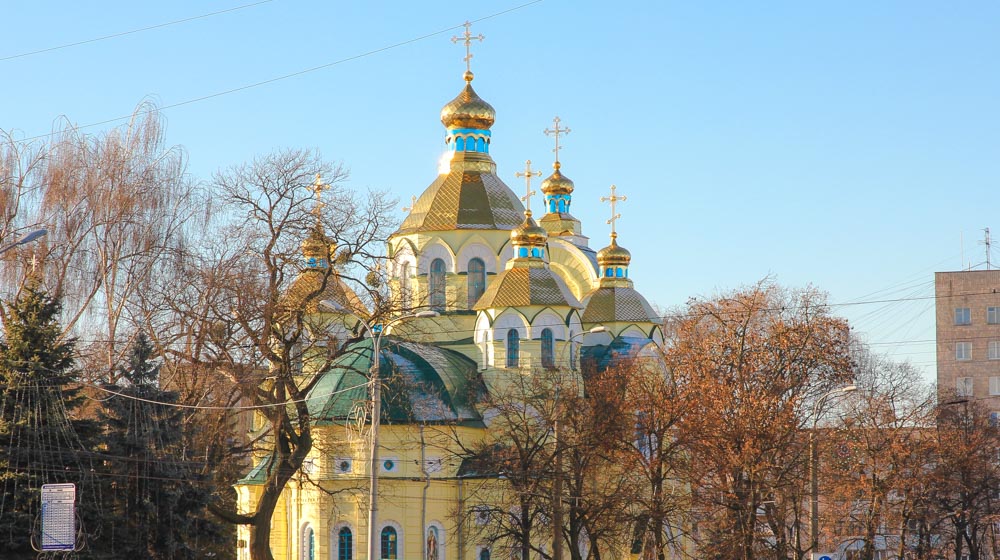 The newer addition to the Rivne landscapes, Pokrovsky Cathedral is one of the tallest cathedrals in the whole of Ukraine. It was built only in 2001 but it already became the icon of the city.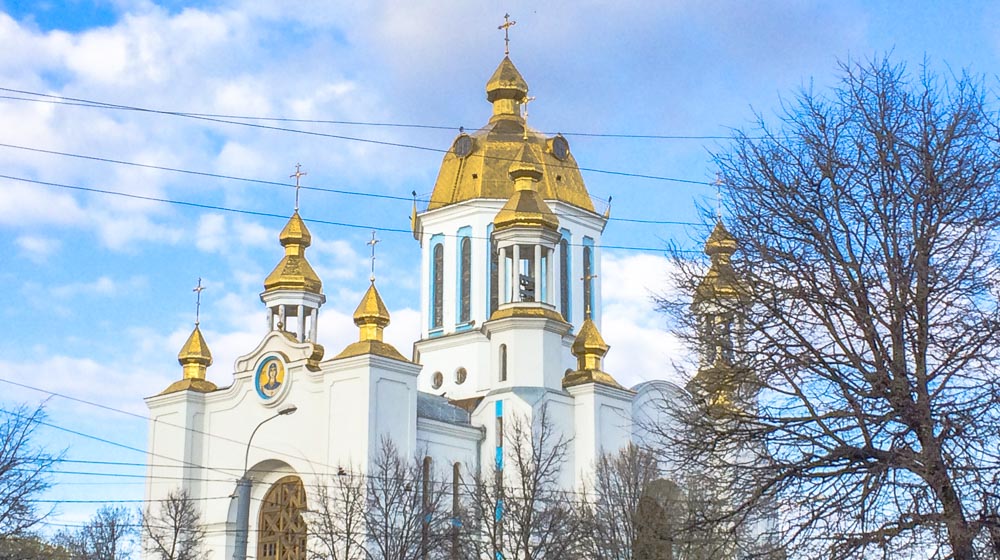 2) Wide Squares
The main square of the city, Independence Square, should definitely not be missed by any traveler. This is a place for all major city events, gatherings, celebrations, and concerts. I, myself, used to hang out here with my group of friends when I was a teen and you could still spot the groups of young people sitting around the T. Shevchenko monument or occupying the benches on the sides of the square. It is a popular meeting place for local residents as well.
It is also a place where the 'Ukraine' cinema is situated, a place where you could watch a movie if you understood any Ukrainian since all foreign movies get dubbed. Sorry about that.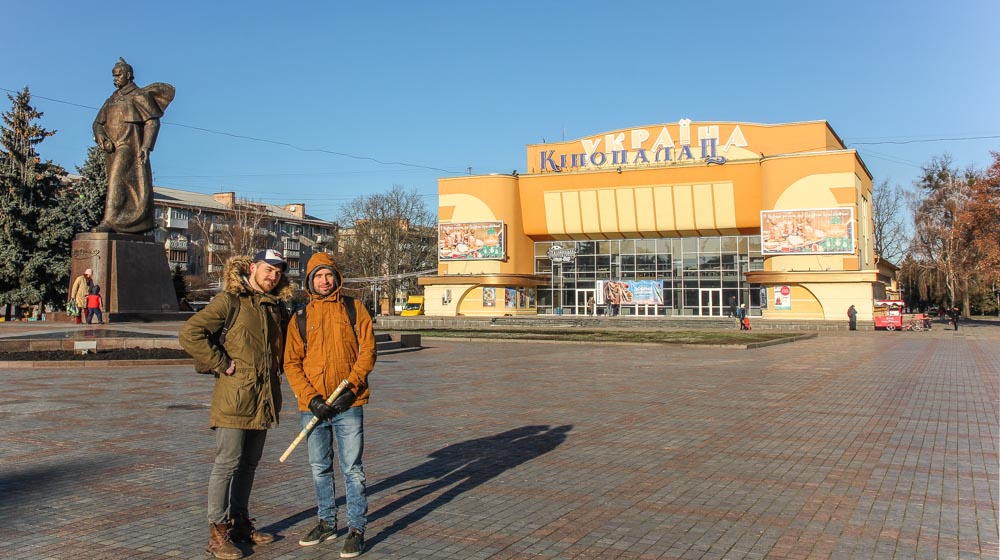 3) Vintage Public Transportation Vehicles

You cannot visit Rivne without taking a local delight, the trolleybus, for a test drive. In addition to being fun, this is the cheapest mode of transportation in the city costing only about $0.06.
Rivne is one of the Ukrainian cities which still runs the old version of the bus, which by now became an interesting vintage scene rather than an efficient mode of transport. Many people still use it, however, mainly because it is subsidized by the state for retired people and the students.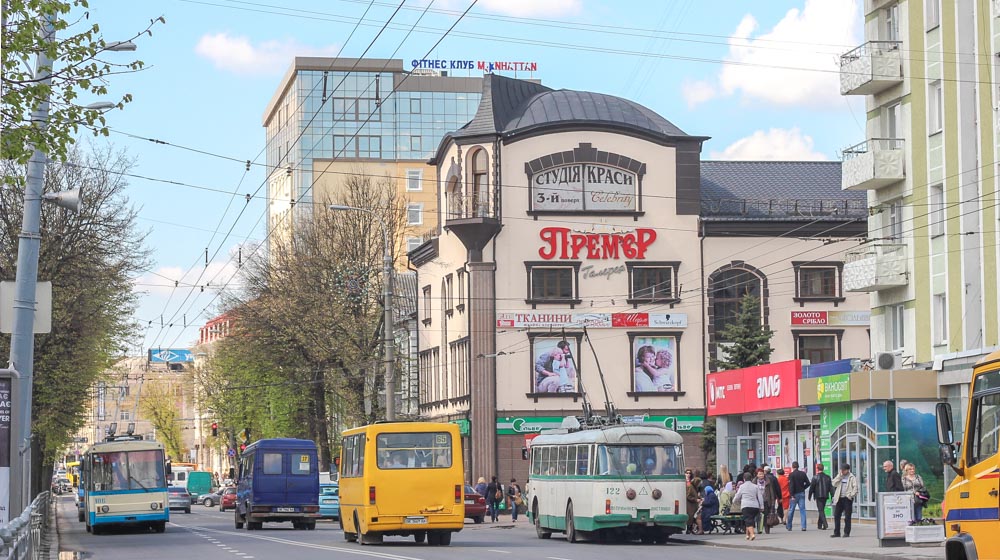 4) Beautiful Monuments and Underground Shopping Malls

Monument to Maria Rivnenska is a newbie in the city, being constructed in 2006. Some time in the 15th century, she was the owner of the city. During her rule, Rivne has seen its first development and prosperity. The great thing about this monument is that it has the long underground shopping mall right underneath it, which is something very specific to Ukraine. You can often get lost in one of these.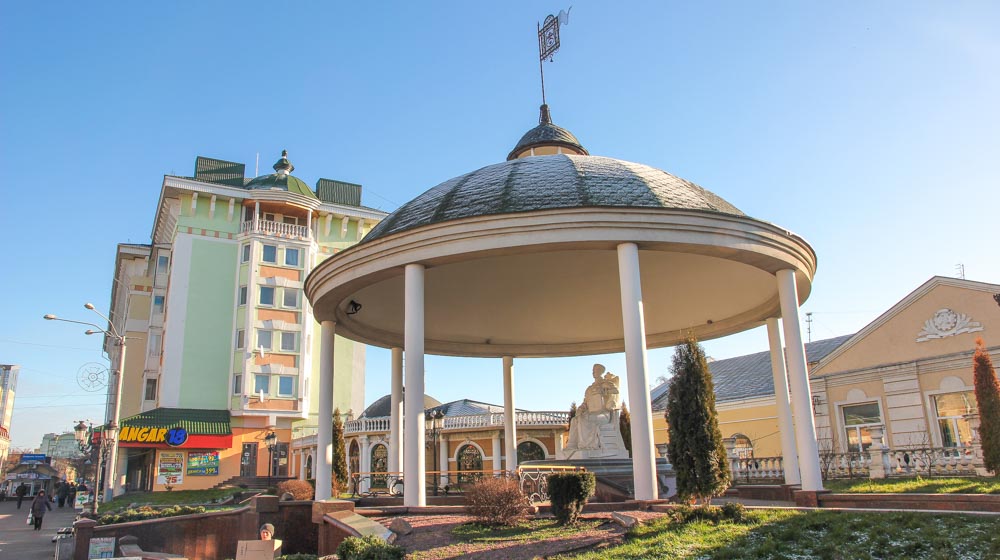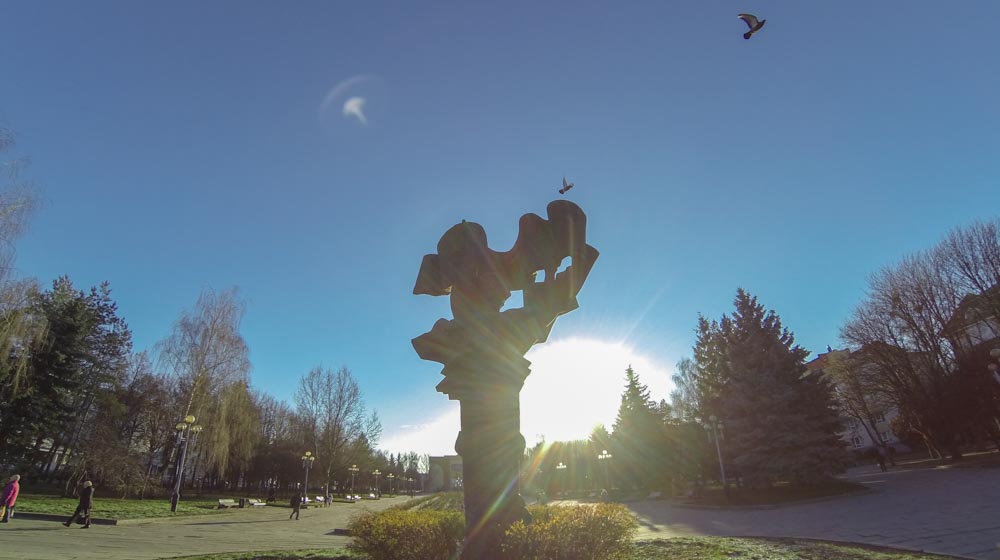 5) Affordable Organic Markets
Many of the things you find in these open-air markets are from babushka's own gardens. Things like apples, carrots, cabbage, cucumbers and other veggies and fruit are grown by the people who sell them.
It is one of the things that makes Ukraine the last frontier of real organic products, which taste so much better than the stuff you get in the supermarket.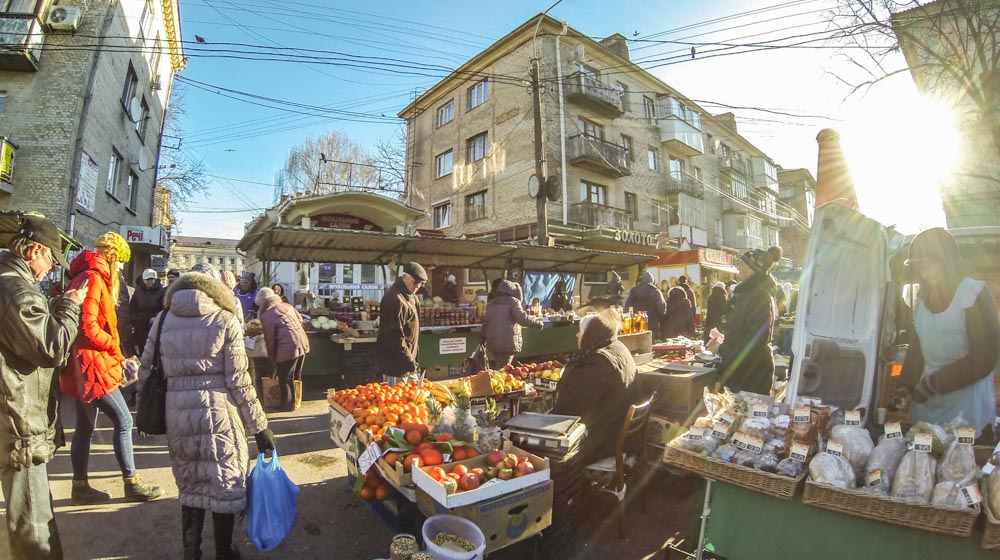 6) Rivne Theater of Music and Drama

Rivne Music and Drama Theater has been through some dramatic history itself. From the exciting time when it was opened in 1937, to repressions and persecutions during the II World War, and back to active development nowadays, when it plays the role of cultural spirit of the city.
You can get some pretty cheap tickets here to see the Ukrainian plays. Often, concerts are held here as well.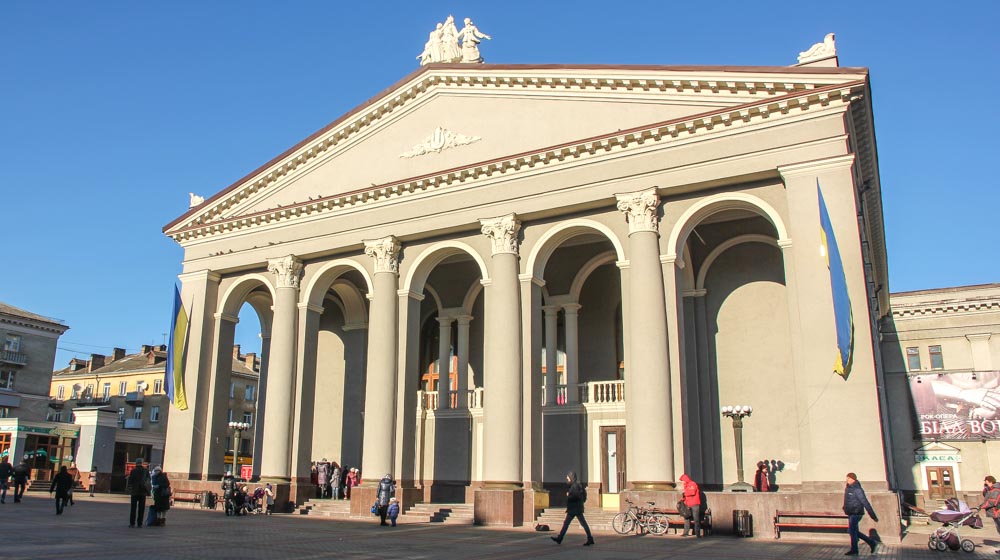 7) Ice-skating
During winter time the ice-skating rink situated in the center by the 'Zlata-plaza' mall seems to be occupied full-time. Everyone from amateurs to pros comes here to skate.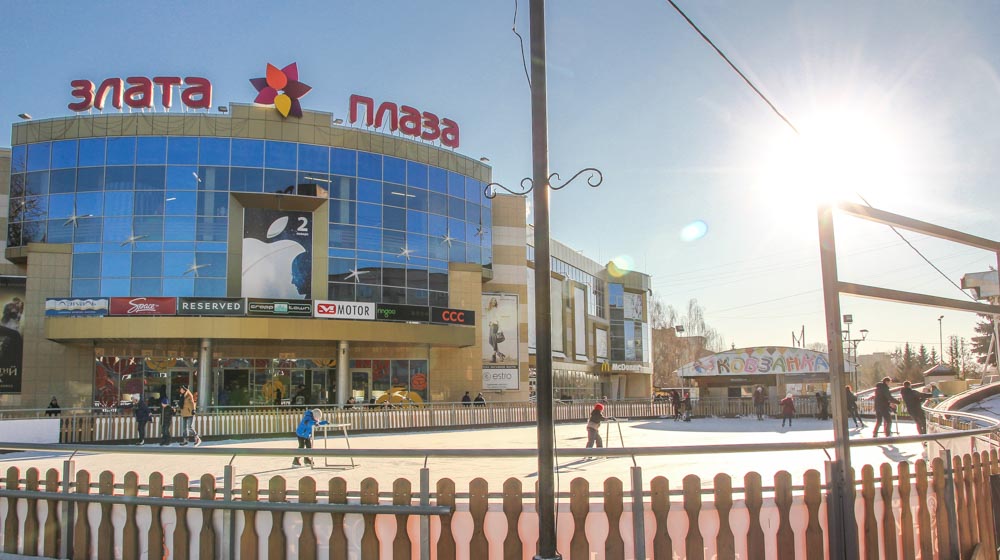 7) Speedway
One of the exciting things happening in Rivne is motorcycle races. This is a luxury that takes place only in 3 cities in Ukraine, Rivne being one of them. If you are looking for adrenaline, this is the place to go, at least because the riders have no breaks on their motorcycles 🙂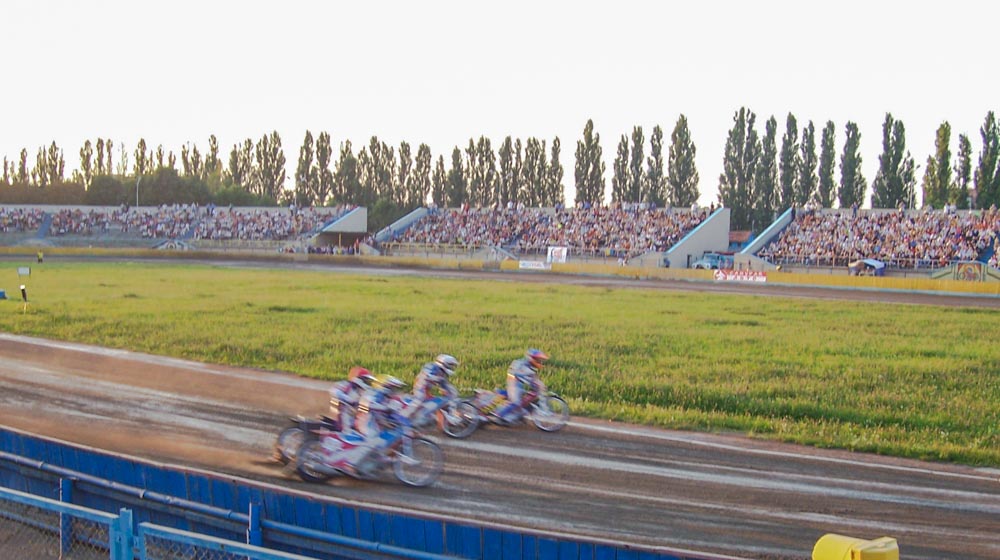 8) Fantastic cafe scene
One of the things that Western Ukrainians picked up rather quickly is the cafe culture. Rivne sees new cozy cafes popping up every now and then. Check out the list of my favorite places to eat and hang out in Rivne.
9)Unbelievable Sunsets
Sometimes it just feels like the most beautiful sky in the world…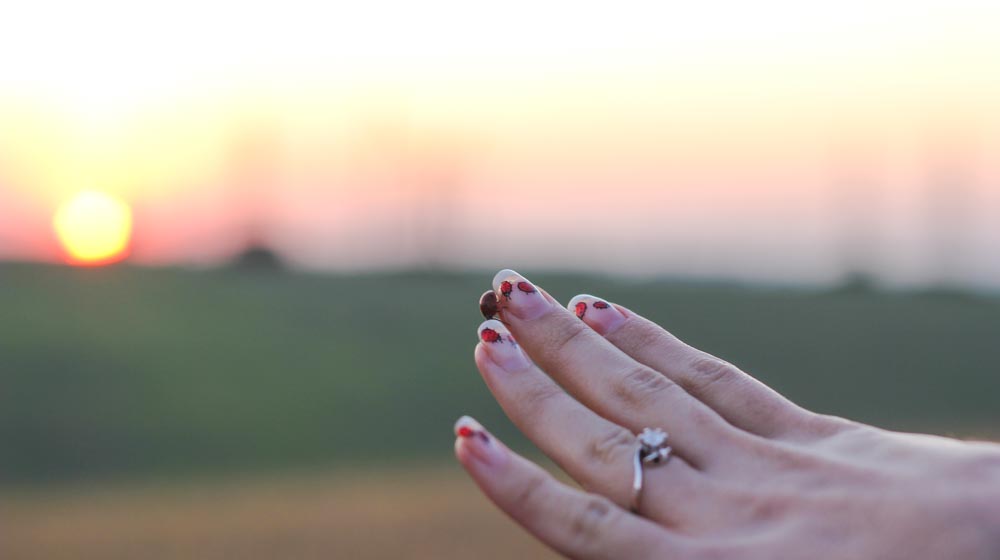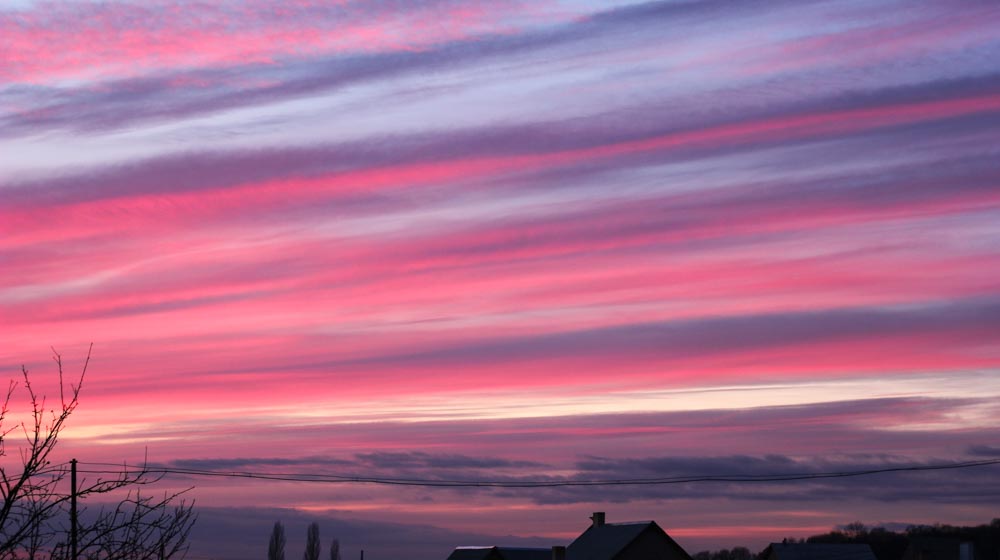 9) Snow!
If you are looking for a snowy destination, this is a place to be. Snow usually starts falling from end December and stays until March.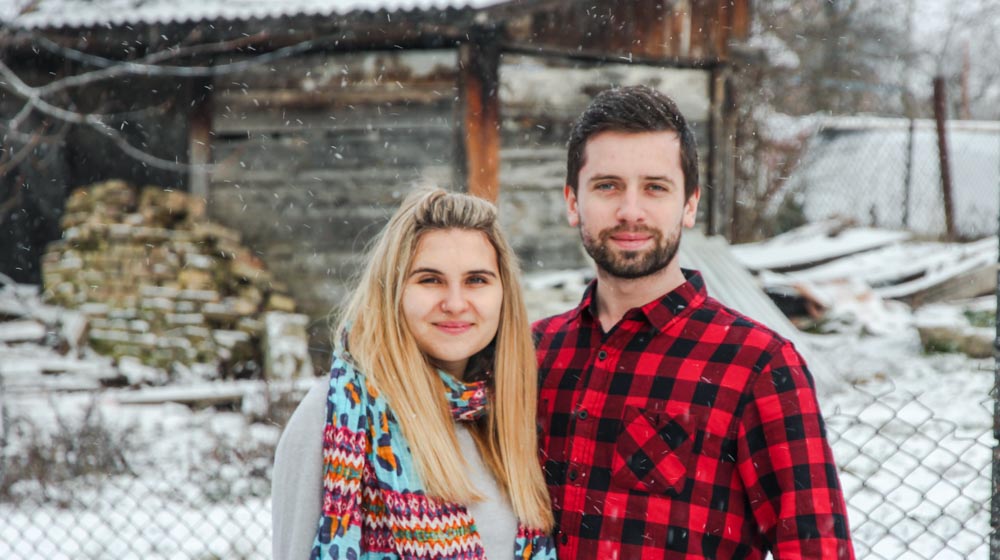 It might be a stretch calling Rivne the buzzing destination just yet, but it has every potential to be it soon. You still have the advantage to rush in here before the others and experience it as locals do.
Like It? Pin It!
---
If you live in Rivne and know of any special cool places, don't be shy to leave comments!