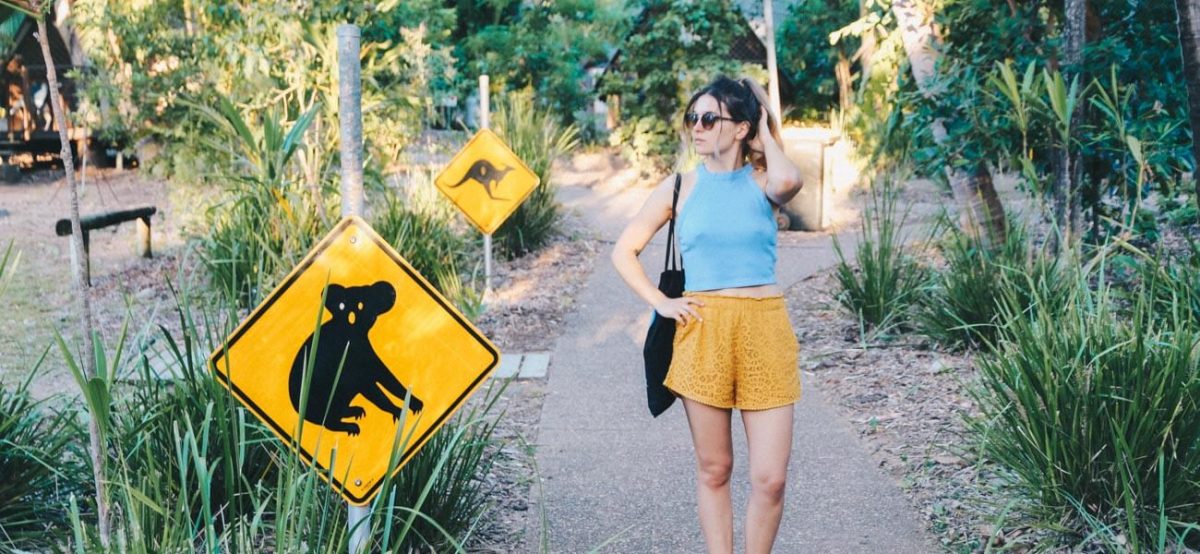 This post may contain affiliate links. I receive a small commission at no cost to you when you make a purchase using my link.
Australians sincerely laugh about being different from the rest of the world. And rightfully so, very similar to other developed western countries, Australia seems to be living in a world of its own. Though I already knew that they have summer in January and drive on the left-hand-side of the road, spending a month doing a road trip around Australia I learned a few more typical Aussie things that threw me off at first and proved that Australia is different from anyone else.
1.Barefoot people
Aussies love their land, they love it so much that they do not need any layers between it and their feet. Honestly, my eyes have not seen this many barefoot people in cafes, shops, and supermarkets as they have in Australia.
Just look at this guy buying coffee at the counter!

It's not just a convenience, it is more of a statement: "Yes, I am proud of my clean city streets and absolutely not grossed out that someone could have spit on it. I feel comfortable walking barefoot because my city is my home." Something like that. Every time I saw a person walking barefoot into a cafe, I instantly knew it was a local.
2. Human sign holders
This is my favorite one and yep, it looks exactly as it sounds. People standing there holding "Stop" signs all day long. I don't know why they don't just put up a temporary sign during roadwork like they do in all other countries, but Australians like to mix it up and make it a little bit more lively. So, anytime you encounter a road work on your way in Australia, you'll be greeted by a human "stop" or "slow" sign signaling you to keep it down. Why? My guess is that live signs draw much more attention than a static sign. Whatever it is, apparently it pays pretty well. So, if you are on a work and travel visa in Australia, you might want to check out the road block vacancies.
3. Aussie words
One of the reasons I was excited to travel to Australia was because of native English speakers. Finally, I do not have to guess what things mean! But it turned out to be not as easy given the infamous vocabulary of pure Australian terms. Therefore, it is not surprising that I've managed to make a fool of myself behind the counter of a self-scanning machines in a local supermarket. Persistently searching for a word 'pepper' in a list of vegetables, I was nearly ready to give up and leave the weighted pepper bell behind when the helper girl came by. She nicely pointed out that we should be looking for a word 'capsicums' which is a local word for pepper. And let's face it, a much cuter one as well.
4. Spray oil
Don't laugh at me, but I found that spray oil cans are an elegant solution to forever greasy oil bottles, especially for those traveling Australia in a car. They saved us from a lot of leaking disasters and were super comfortable to use. I have never seen anything like this anywhere else in the world apart from Australia.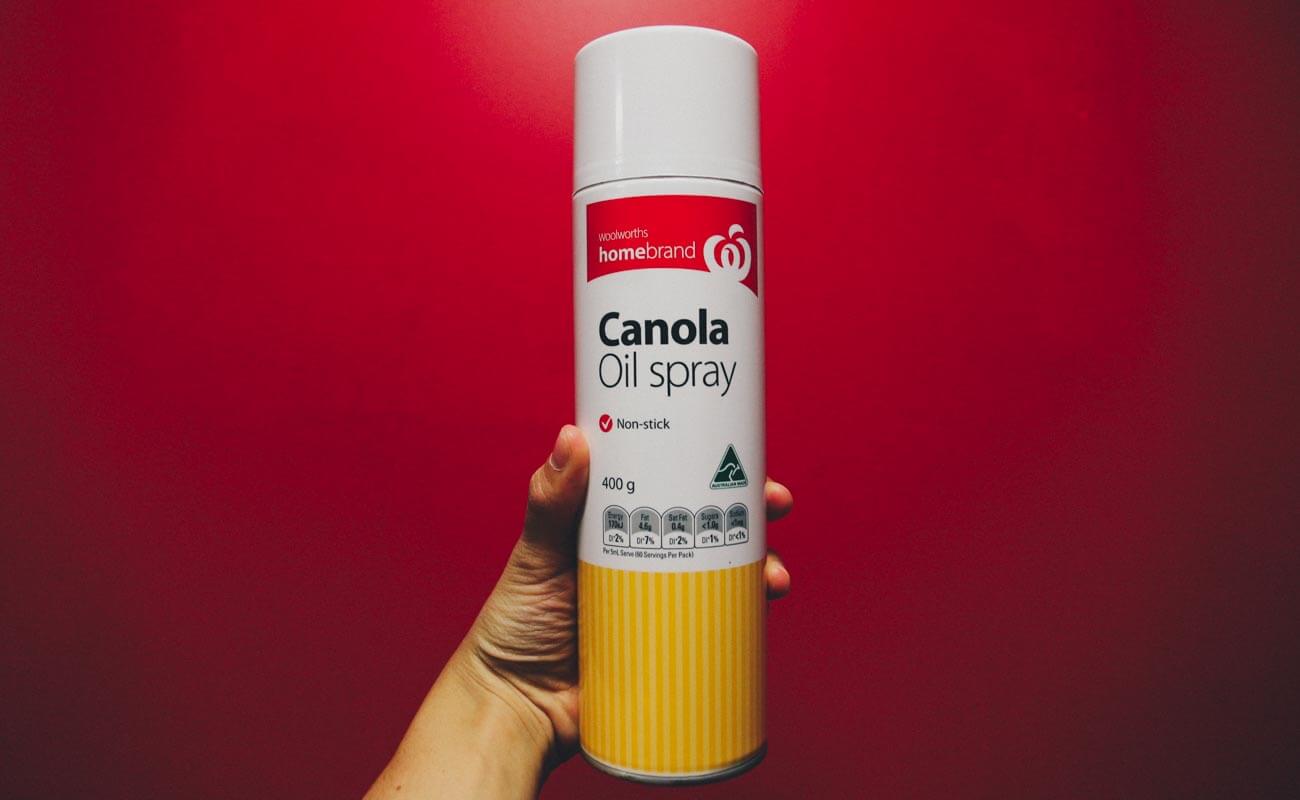 5. An alternative world map
This might be a shocker to anyone used to seeing Europe as the center of the world. But, in Australia, things are seen differently. Here, Australia features at the center, with the world being divided by the Atlantic Ocean. It actually makes sense, as then, no continents are ripped apart for the purpose of the map display.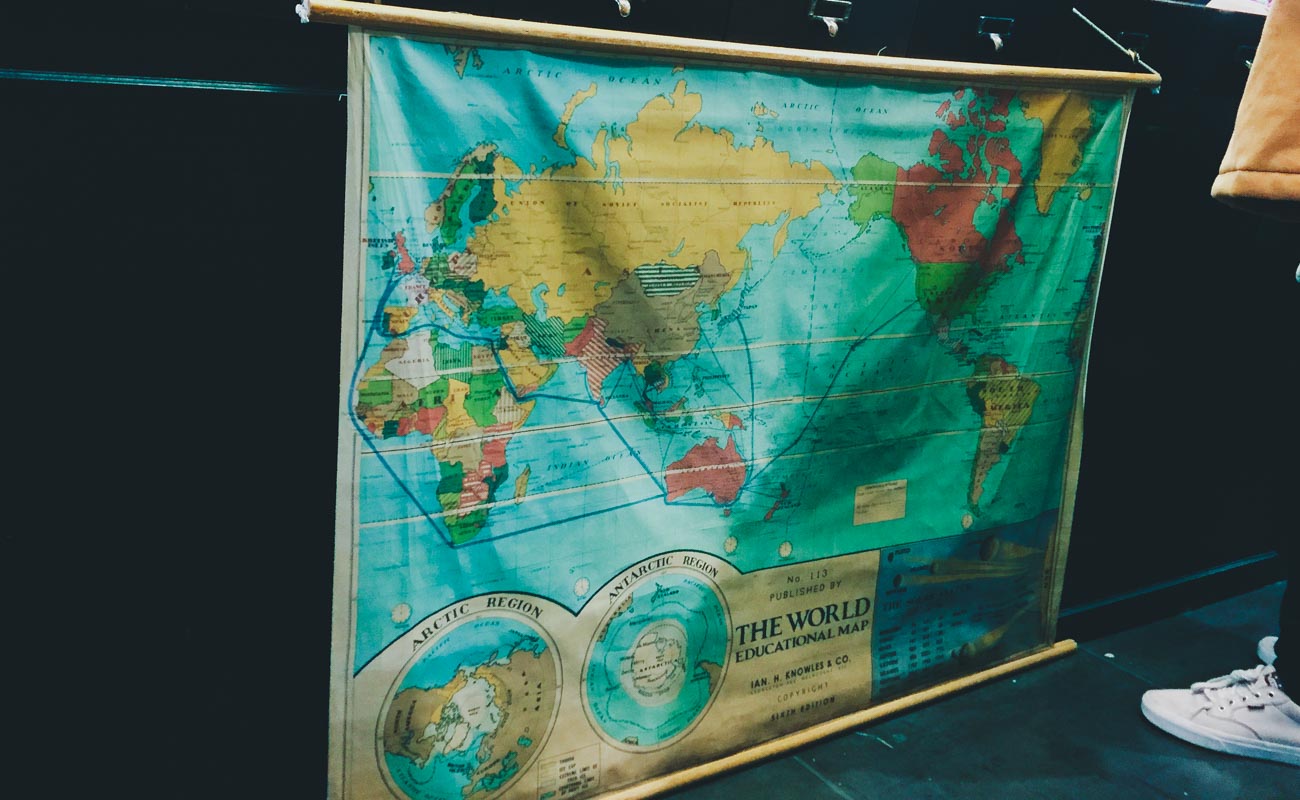 6. Jacuzzi everywhere
An advantage of being a warm destination is that swimming pools are very common. And that is understandable, as you want to cool off being in a tropical weather. However, in Aussieland, often you cannot swim in the sea that is full of deadly animals who are after you. But jacuzzi? Even the most budget hostels and campsites are likely to have them. Something that is considered a luxury spa procedure is so attainable in Australia! I used them every chance I've got, in Southern states where winters are colder, it was the best feeling to sit in the warm jacuzzi under the stars in Australian wintertime.
7. Horrible internet connection
Not all surprises were good or exciting. Some, like the overall internet speed, was quite disappointing, to say the least. As a person requiring a constant GPS signal to simply not get lost, I was quite frustrated. I am not even talking about such things like trying to write about ongoing Aussie adventures on the spot, which was almost a luxury. The general practice in hotels and hostels – Wi-Fi available only in the reception area, if you want it in the room, you have to pay. In such cases, I found it more convenient to just use Skyroam hotspot. Though it also costs, at least I could take it out on the street with me and not be tied to a room.
Read more about Australia:
---
Have you ever encountered typical local things that surprised you on your trip? Let me know in the comment section below!
Like It? Pin It!


Disclosure: Some of the links in the post are affiliate links that help keeping this blog alive. If you click to make a purchase, I will earn a small commission from that with no extra cost to you.