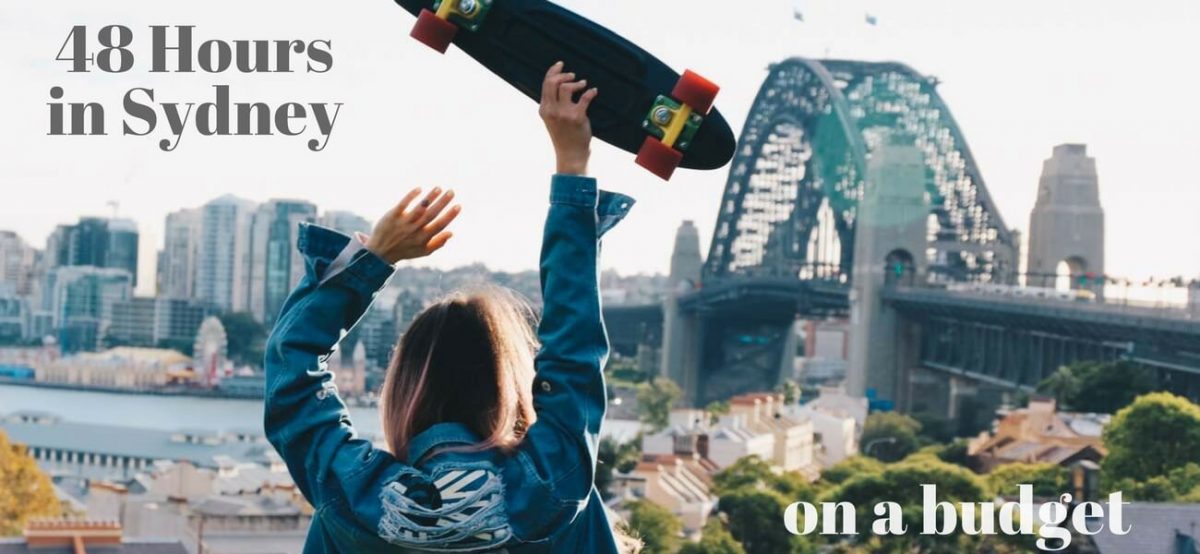 This post may contain affiliate links. I receive a small commission at no cost to you when you make a purchase using my link.
Are you having a layover in Sydney? Is this your entry point to a trip in Australia by car? Or maybe you've always wanted to visit and see the majestic Opera house? Whatever it is, my quick guide is here to help you spend your short time in Sydney without diving too deep into your pockets.
For those of you who have been to the big cities like London, Singapore or New York, Sydney is not going to be a major jaw-dropper. Yes, it is mainly just another big city, but with much better views and weather. On top of being pleasantly clean and spacious, it is also very green and has plenty of open hang out spots.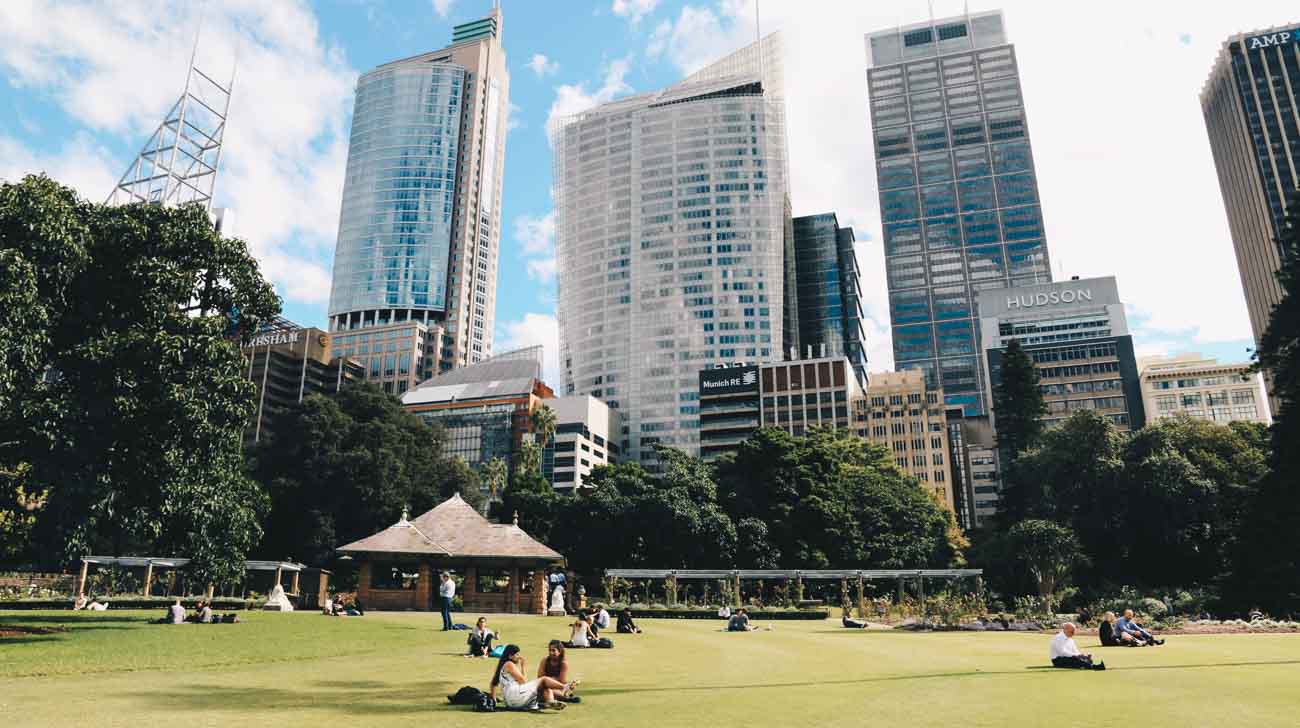 How expensive Sydney really is?
The positive side to living in one of the most expensive cities in Europe – that being Copenhagen – is not getting swept away by high prices in other places. There is hardly anything out there that can beat the first price shocks I got when I moved to Denmark 🙂
I guess what I am trying to say is that comparing to Scandinavian prices, Sydney didn't turn out to be more expensive. Let's see in breakdown just how expensive Sydney is!
Prices in Australian dollars.
Coffee – $3
Public transport – from $2.5 to $3.5 depending on the length of your trip (within 10 km city radius)
Brunch – $15 – $17
Hostel stay – $30 per night
Where to Stay?
I have stayed in YHA Central hostel and, honestly, I had an amazing experience. Everything, from being able to check in at 6 AM to having awesome breakfast deals was amazing. You get a central location, cinema, events organized to introduce backpackers to one another, tour bookings, and even gorgeous rooftop with a swimming pool. I mean, this is the maximum you can get out of your $36 per night fee.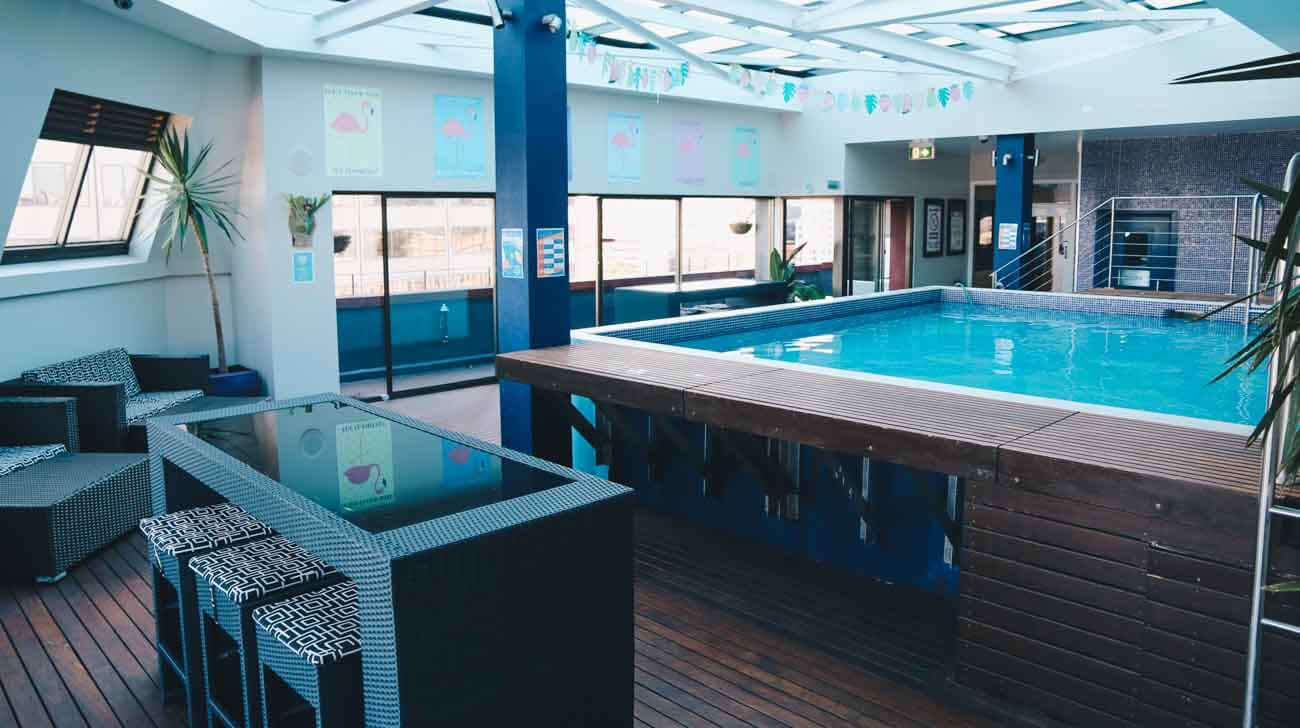 But the most important part to know is, if you are traveling throughout Australia, YHA has a good network of hostels everywhere. You should consider getting YHA membership, which will give you at least 10% discount on all your hostel stays.
How to spend 48 hours in Sydney?
Day 1.
Arrive at the airport and jump on to the train to get to the city center. The ride takes about 15 minutes.
You might consider getting an Opal travel card that works for all types of public transport in Sydney. The card itself is free and you need to top it up with cash. One way trip from the airport will cost you around $17, so I found that topping up with $40 should cover you both ways and give you spare change for few in-city rides.
Once you arrived and checked in and got over your jet lag (good luck with that, by the way), take a walk around Sydney visiting the best hallmarks, such as Darling Harbor and Hyde park.
And of course, do not miss the classic – Sydney Opera House, one of the best places in Sydney for Instagram. So far, this has been the most touristy place I've seen in Sydney. But the building is worth all the fuzz.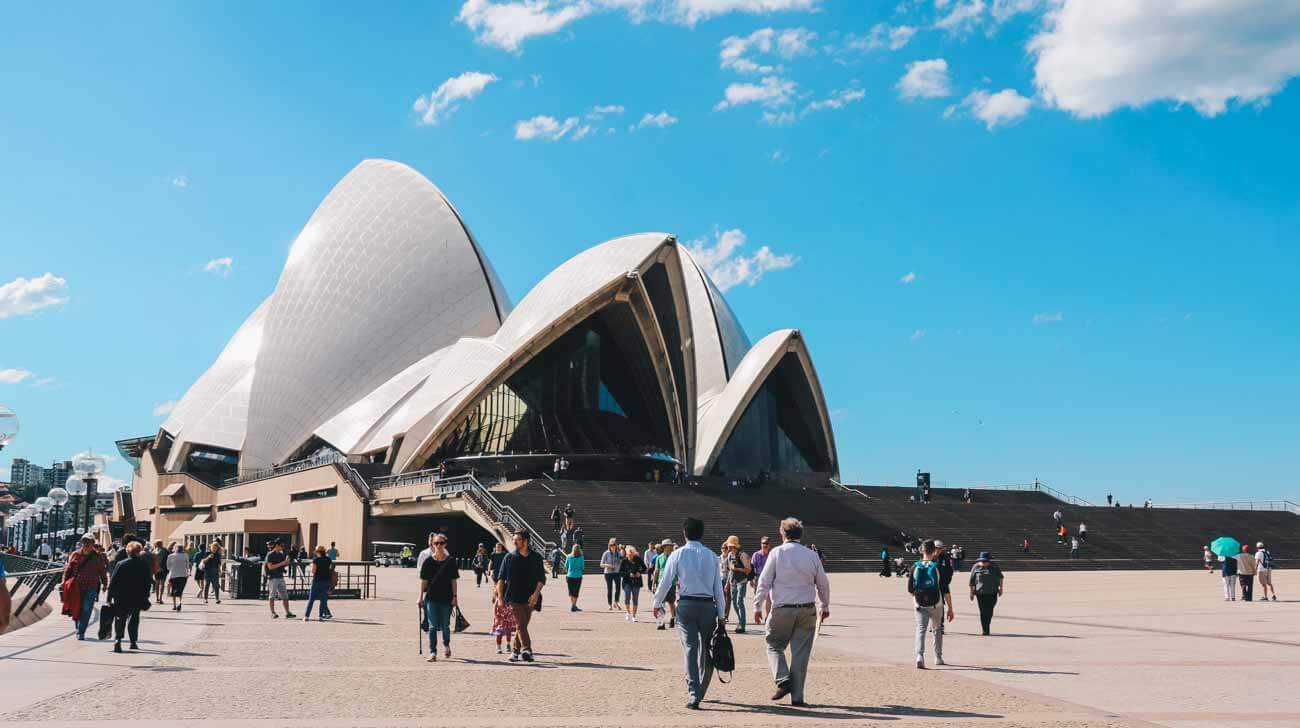 If you get hungry, stop by the cafe for one of those classic brunchus with avocado and poached eggs, they are delish. We had our brunch at a Brewer's Tale, it is a bit on the medium price scale ($16), but it is what you want after two days of airplane food.
Day 2.
If you can, try to wake up early and go greet the sunrise on the Observatory hill for some epic views over the Sydney Harbor Bridge. If you get there early in the morning you will be able to take amazing photos powered by the first sun rays in complete solitude, as there are almost no people.
Bridge Climb is one of the most popular travel experiences that will test the limit of your comfort zone. It is very pricey, but no worries, you can still walk the bridge. It won't be as spectacular as doing the bridge climb, as it is fenced, but you can still take awesome shots of the Sydney Opera house from there.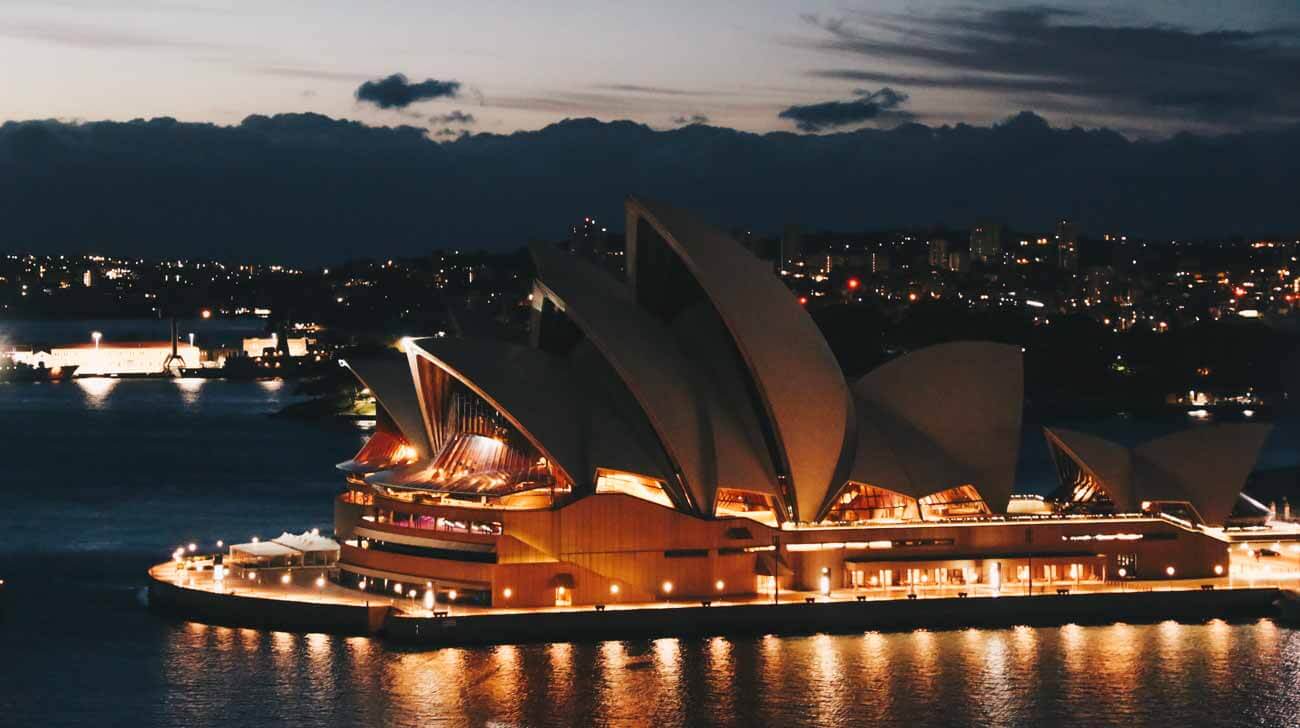 Want to break away from the city?
You don't have to go far. Hop on the bus #333 from Sydney central station to the Bondi Beach and you'll be able to appreciate Sydney from the different side, a chill out beach side.
Be ready for some absolutely gorgeous views of raging Pacific and the perfect coastal beach line. It might be rather crowded during high season, but it was almost empty in April. The only downfall of visiting Sydney in off season is that you cannot really swim during this time as it is already too cold.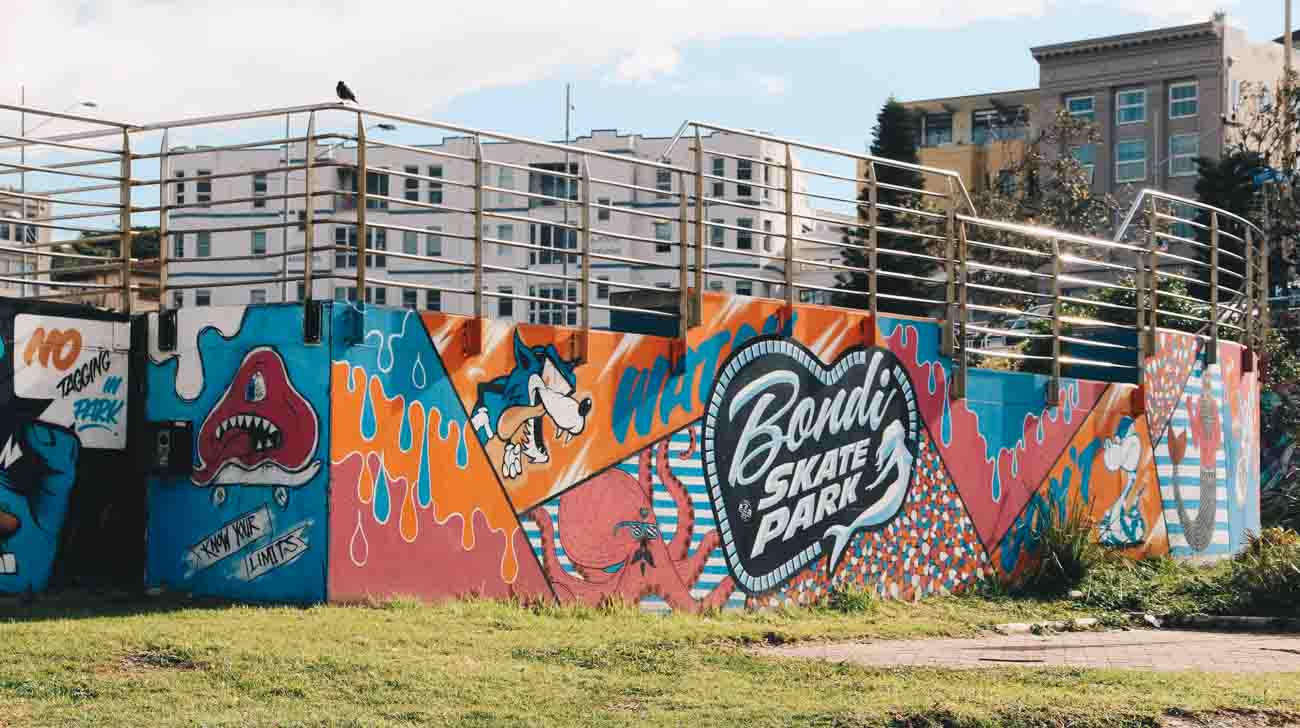 The adventure doesn't end with Bondi beach alone. Take the coastal walk passing through other beaches on your way. From Bondi to Tamarama to Bronte beach will take you around an hour of awesome views.
You can continue the walk all the way to Coogee beach, which will take another hour on top of that.
What I've experienced is that one beach is going to be better than another, with huge dramatic waves and the finest sand. I wish I could pass the smell of the sea through words but just so you know, it makes you want to sit here and never go anywhere else so your bus ride costing $3.50 will totally be worth it.
One of the great things is that some of the greatest Sydney getaway spots are just a short ride away.
Quick tips to Sydney on a budget
Visit places that do not require entrance fee or involve cost
Stay in one of the backpacker hostels in Sydney
Travel during off season. April – May is still comfortable in terms of weather, and may have better price deals.
Eat in your hostel (YHA Central in Sydney has awesome deal for $1 pancakes for breakfast)
Buy the Opal travel card to save on public transport fairs
Join the free walking tours to see the city
Like It? Pin It!
---
Planning on visiting Sydney? Traveling throughout Australia? Let me know in the comments below!