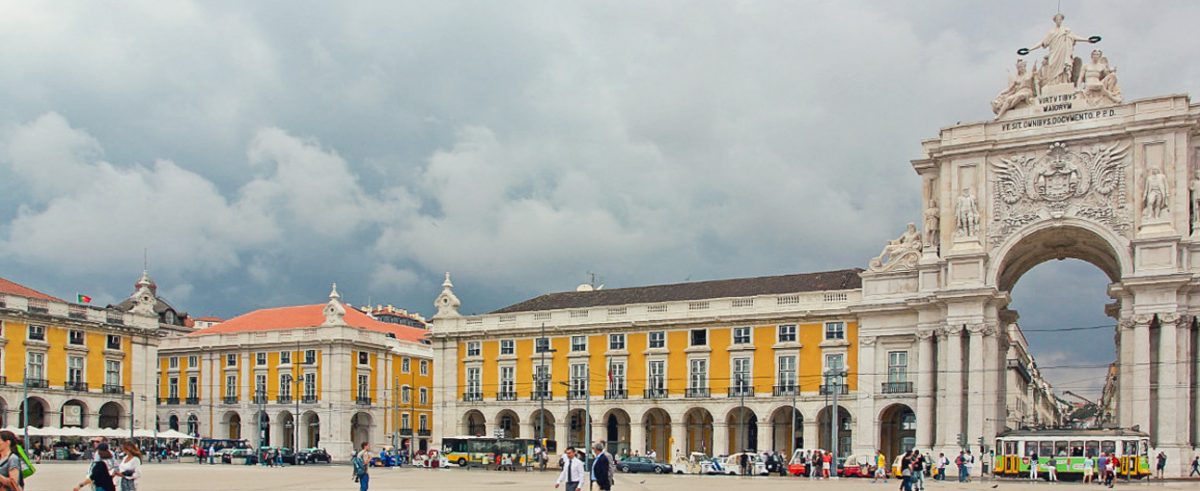 This post may contain affiliate links. I receive a small commission at no cost to you when you make a purchase using my link.
Lisbon, such a remote place in Europe that it takes around 4 hours to get there from Copenhagen! Thankfully, I had a book with me to lessen the pain of flying in a low cost avia where seats are too tight and where there is no entertainment. But it is very much worth the pain of traveling all the way to visit Lisbon.
My time in Lisbon was limited, therefore, I still feel like I missed out on a lot of things that are possible to see around the city. But here are 7 main things to do in Lisbon in 4 days:
1. The Praça do Comércio, which is translated as a Commercial Square, was my favorite place in the whole of Lisbon. It's marble monuments contrasting with yellow buildings and blue sea really takes the breath away.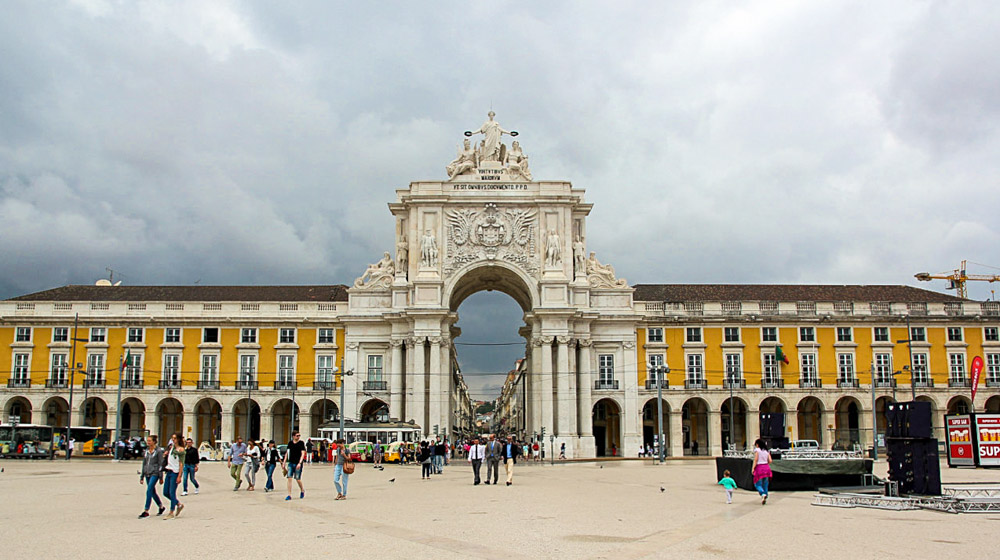 The square is massive and it is possible to have a rest point right by the water with a nice view to the opposite shore. The greater Lisbon area is divided by Tagus river, which falls into the Atlantic ocean right by Lisbon. So, you are not at the ocean yet, but still very close to it.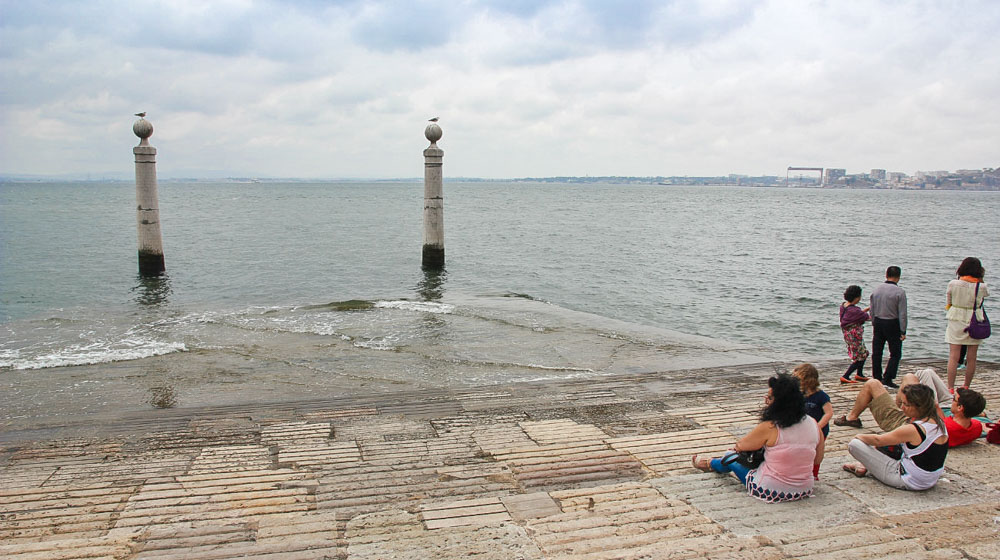 2. Visit Sintra. It will take you only 30 to 45 minutes to get to Sintra from Lisbon and you won't be disappointed. This small town 30 km west of Lisbon has a lot to offer. It is all covered in gorgeous castles, which used to serve as residences or summer houses to Portuguese royalty. The most famous one is Palace of Pena, which is visible from a far as it stands on the high mountains.
There are so many residencies and palaces to see that it might take a couple of days to visit Sintra alone. Since I was limited in time I decided to focus on one of them and it was Quinta da Regaleira, which was no less impressive.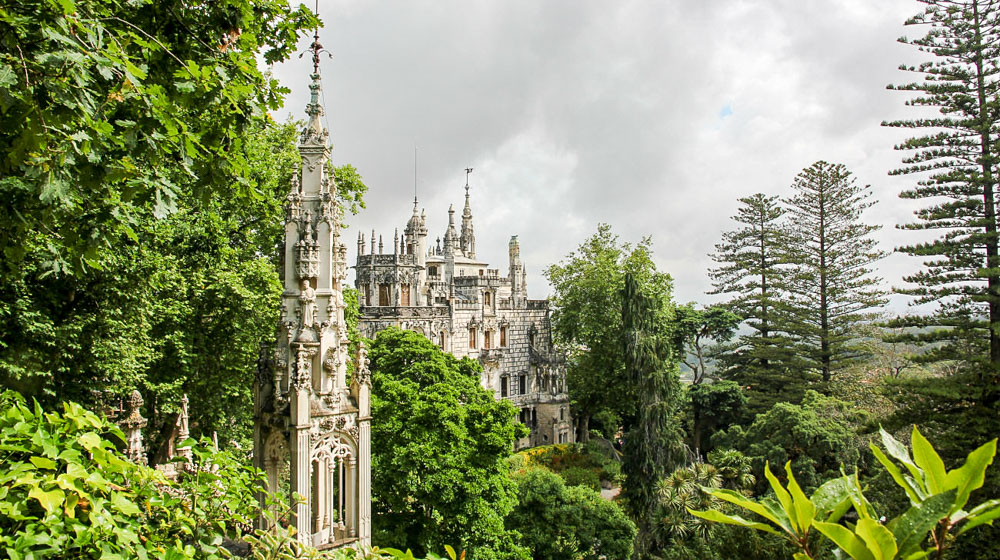 The property includes much more than just a palace, it has luxurious parks, lakes, some caves and a chapel. It took me couple of hours to just walks through all of the garden.
3. Elevador de Santa Justa is situated right in the middle of the city. This elevator you can take to see the beautiful Lisbon from the top. It is actually one of the best places to take pictures in Lisbon, so do not miss it!
A small tip: do not buy the ticket, but take the stairs from the opposite side and you will be able to get almost to the top all for free, the extra ticket+long time queue will get you only a level higher, whereas you already get a great view without it.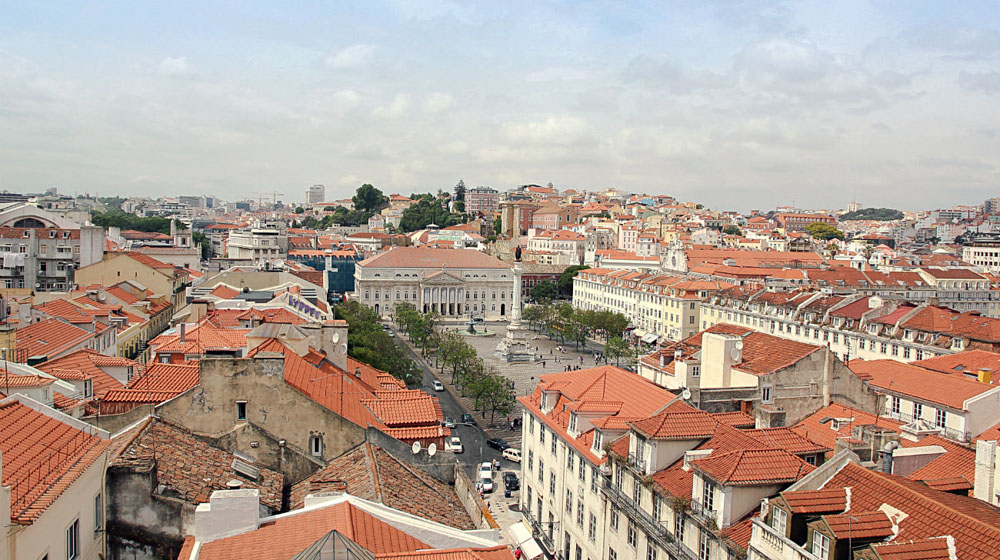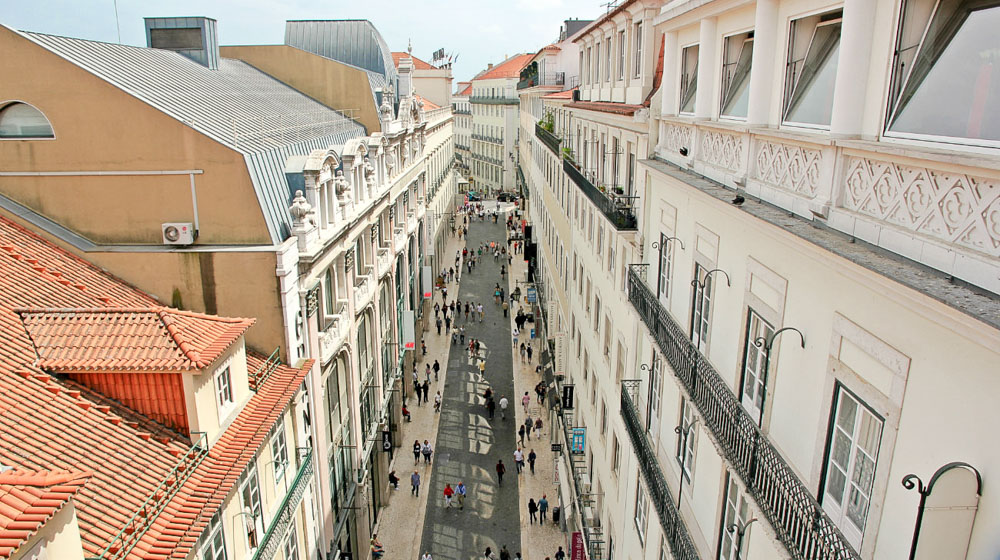 4. Castle of St. Jorge. The way to St. Jorge's castle is beautiful in itself.  The castle is situated on a hill and by getting just high enough you can spot a small park with colorful blossoms, which opens up an amazing view of the coastline.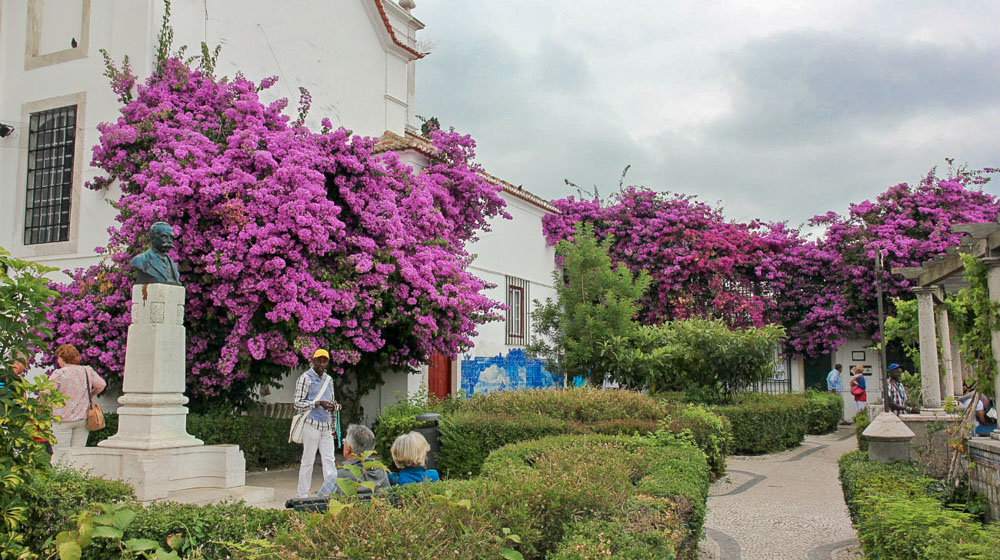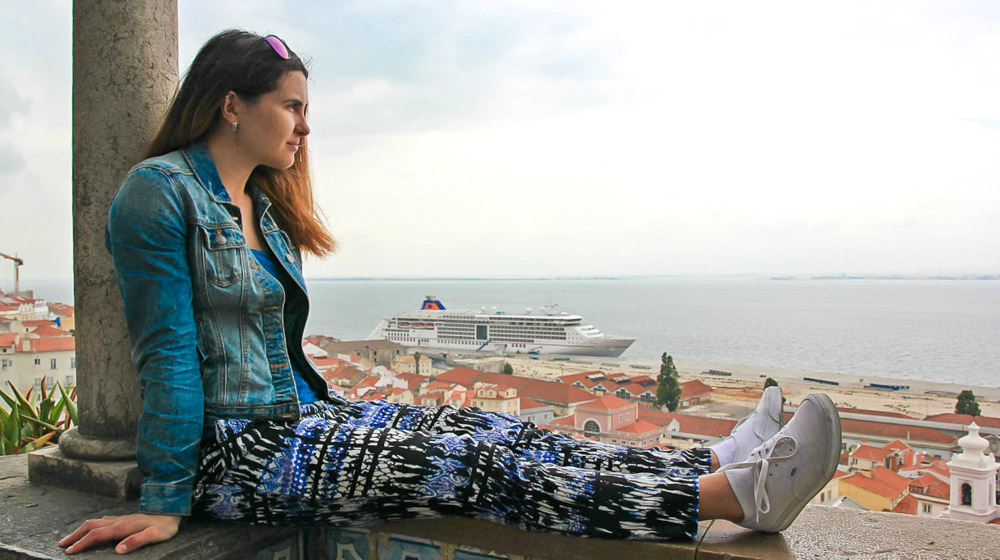 Even though I didn't get into the St. Jorge's castle I saw something much more valuable right outside of it – a couple of peacocks just walking around. The funniest thing was that people who got into the castle were trapped on the opposite side of gate not able to come closer and take a look.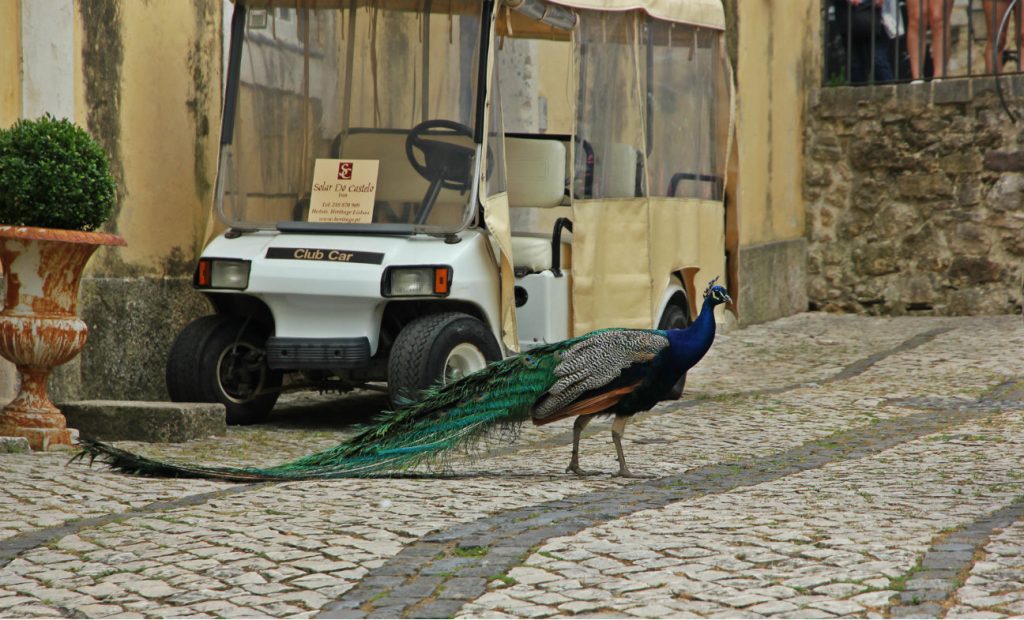 The narrow streets with small houses by the castle depict the way of life in its own colors.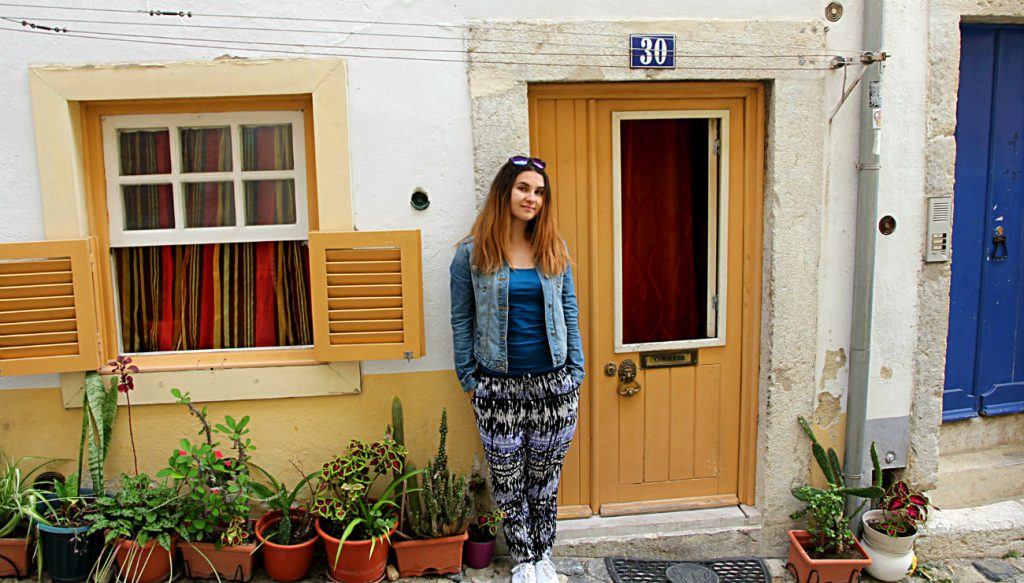 Many of the homes had parrots living just outside their entrance door. Not sure what is the reasoning behind it, maybe they are able to answer the doors, who knows.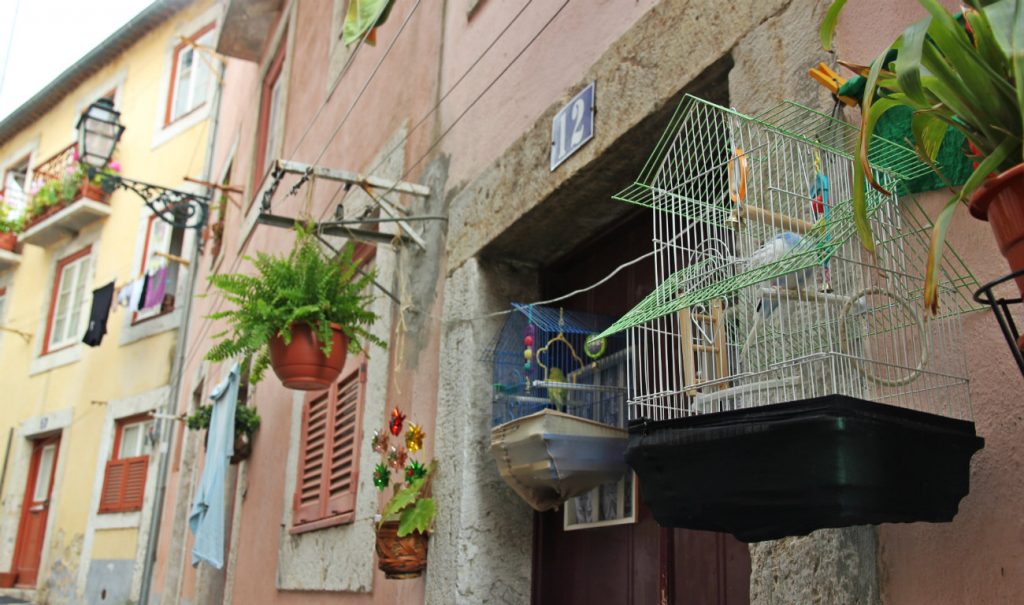 5. Vasco Da Gama Center. Aside from being a huge shopping center with plenty of fancy stores, Vasco Da Gama is also one of the two big bridges that connect Lisbon with the southern bank of the river Tagus. It is situated by the Nacoes Park in the new neighborhood that gives a slightly different vibe to the rest of  Lisbon which is dominated by historical sights. This part is modern and specious, allowing your thoughts to fly, which is why I loved this area.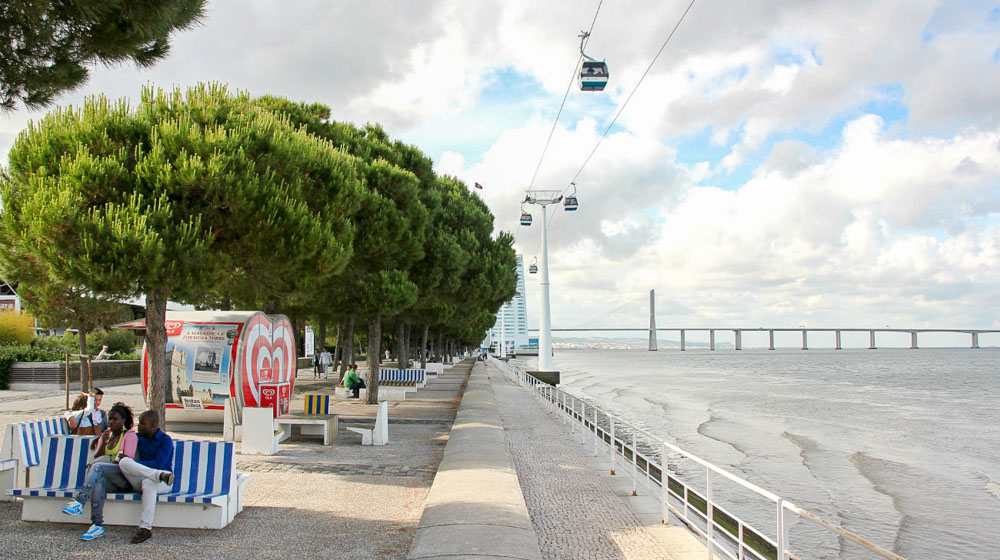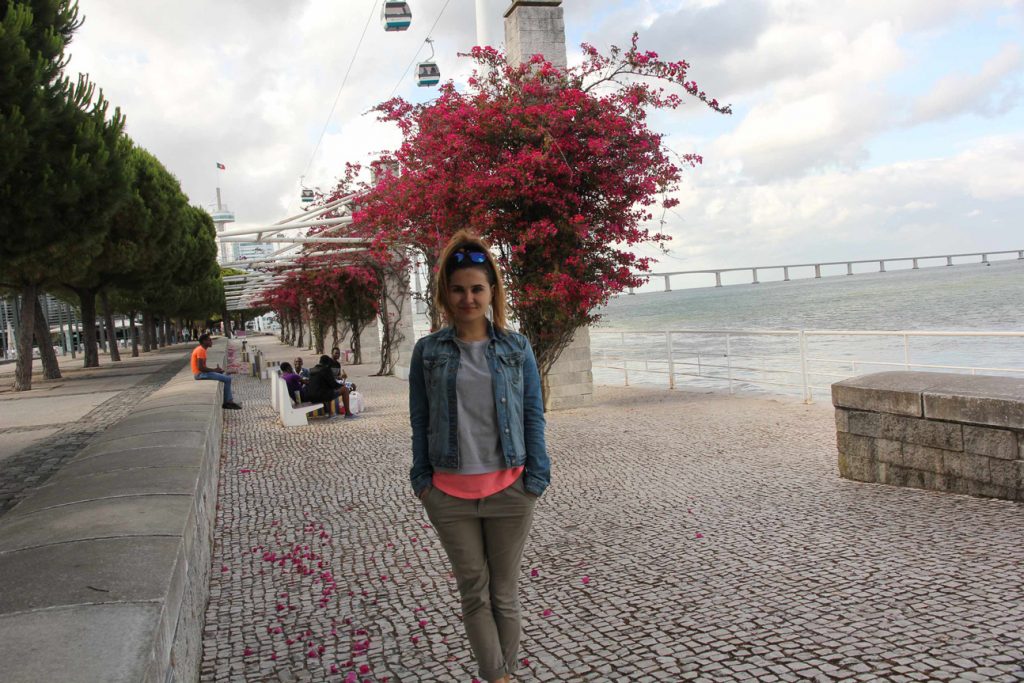 There were also some funky statues swimming in the water.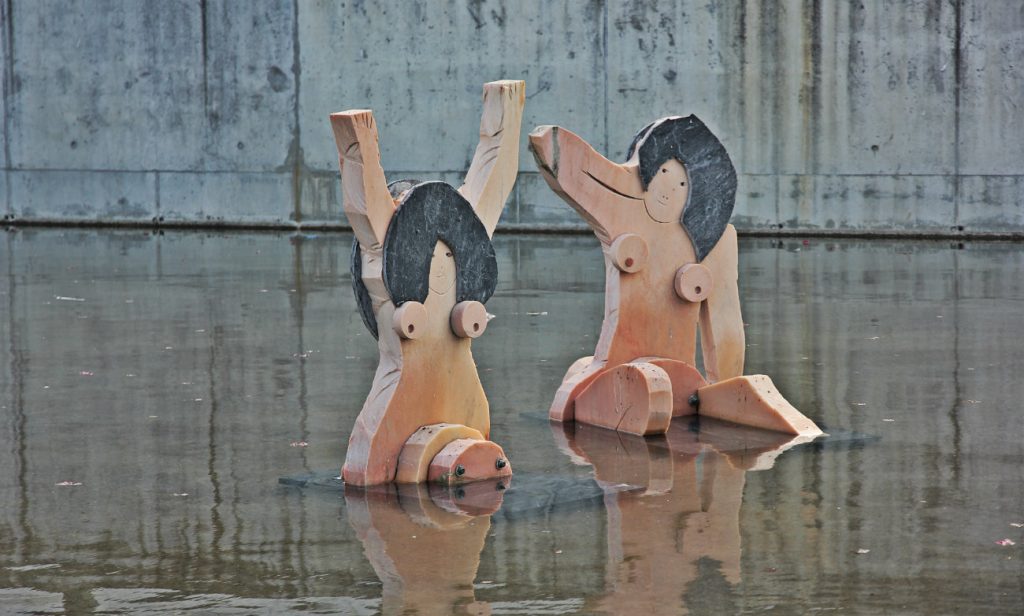 The rumor is that big Portuguese football star – Christiano Ronaldo lives on the top floor of one of these skyscrapers. Unfortunately, no sign of Ronaldo on my visit there, what a pity, I really like his H&M campaign.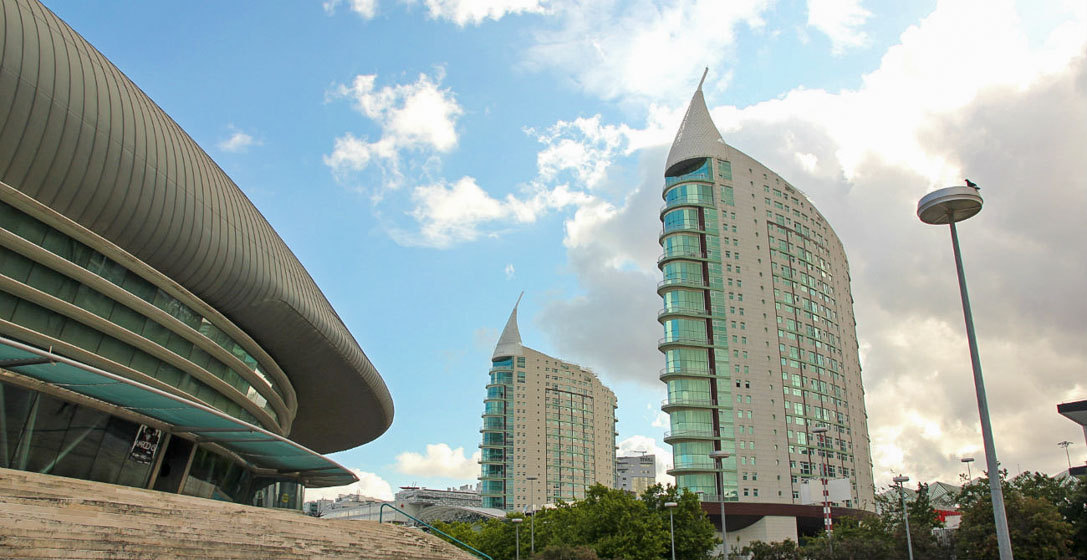 6. Walks through Lisbon neighborhoods. Alto Bairro is quoted to be one of the favorite tourists' neighborhoods. It certainly opens some nice views due to being hilly and intersected with many tram paths and paved roads.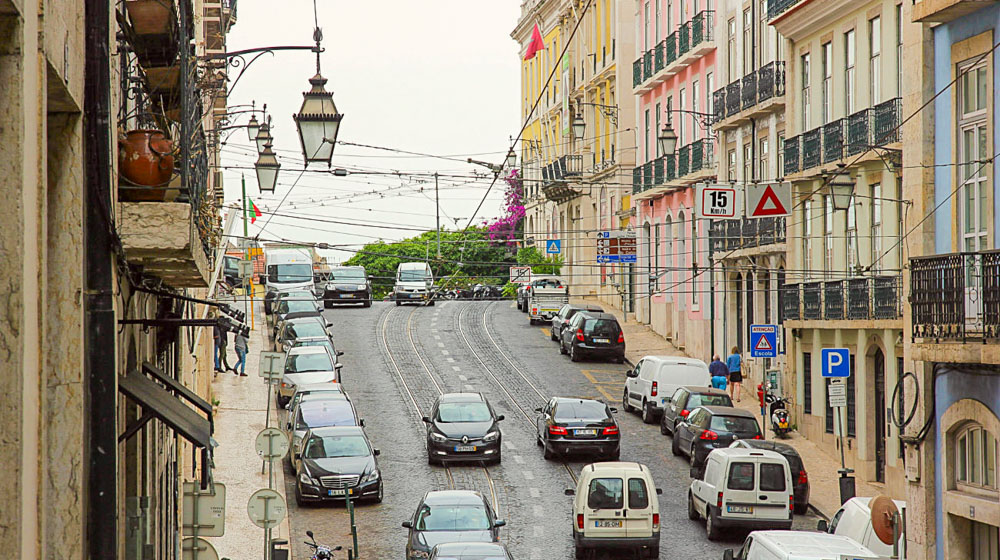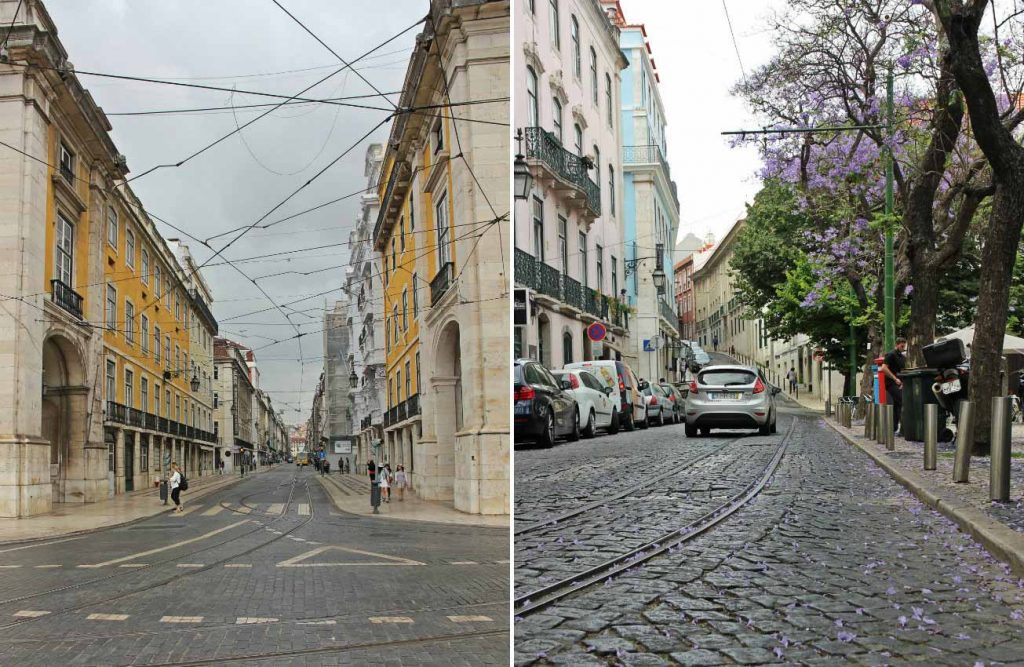 If you walk through the central streets you will be able to spot the Lisbon trams which are a symbol of the city.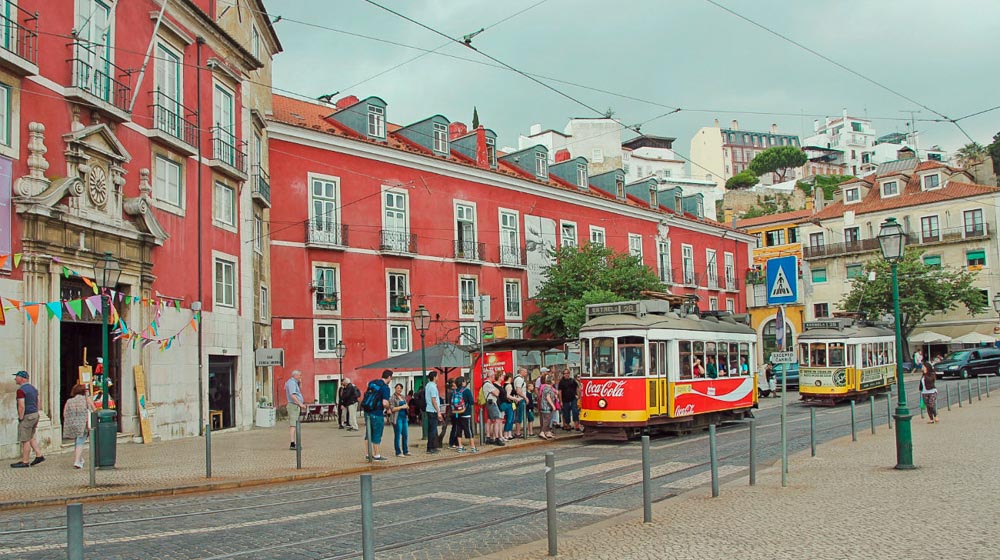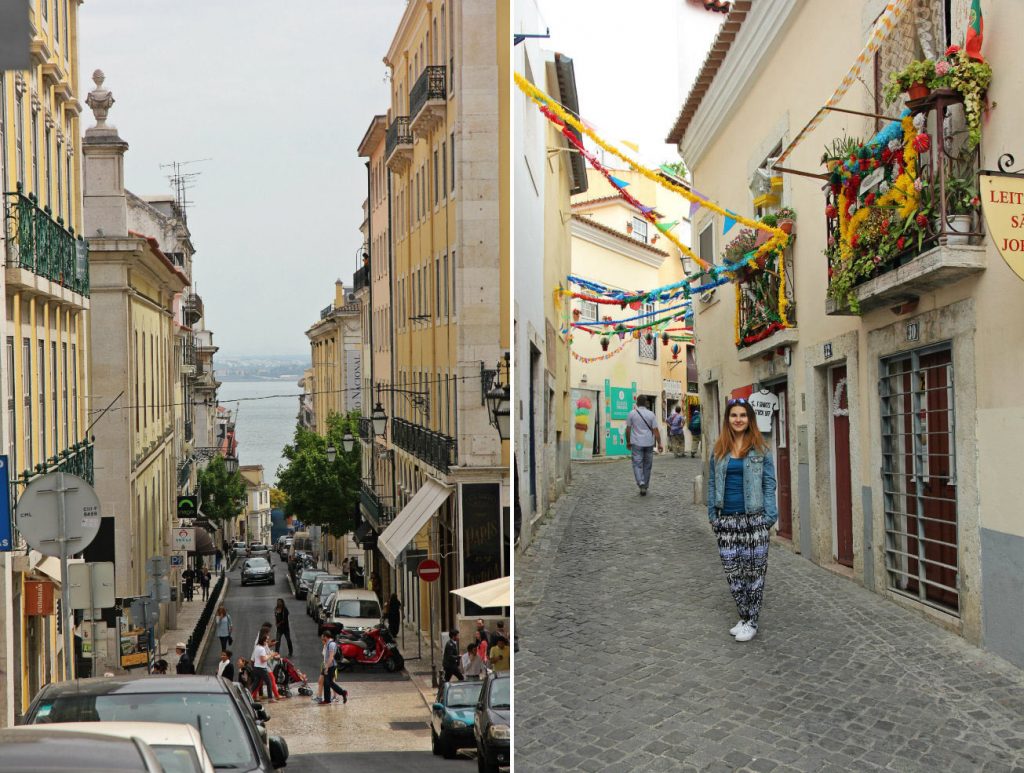 There are couple of buildings along the Avenue Fontes Pereira de Melo, which look completely bizarre. The story behind these buildings with blocked windows and graffiti all over them is quite interesting. Apparently, after the revolution a lot of people, among them the owners of these buildings, fled the country and since government doesn't have the right to simply take and rebuilt the privately owned property they allowed to have them closed down and decorated with graffiti. Quite a creative solution to a city problem.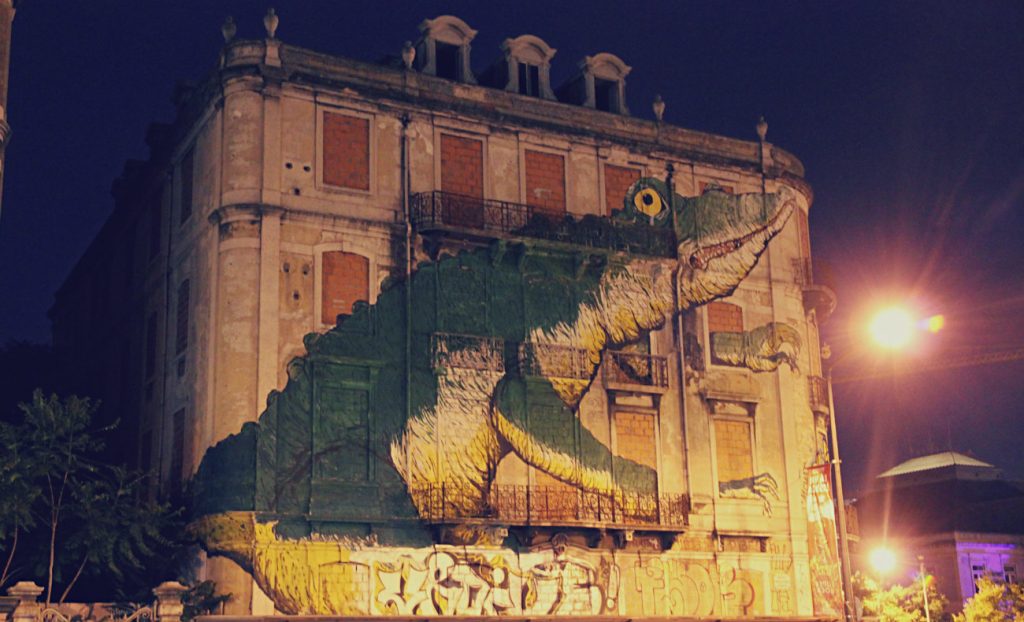 7. Statue of Christ the Savior.  No, this is not Brazil, this is the statue to Christ in Lisbon which was inspired by the same statue in Rio de Janeiro. Looks fantastic from the opposite side of the river.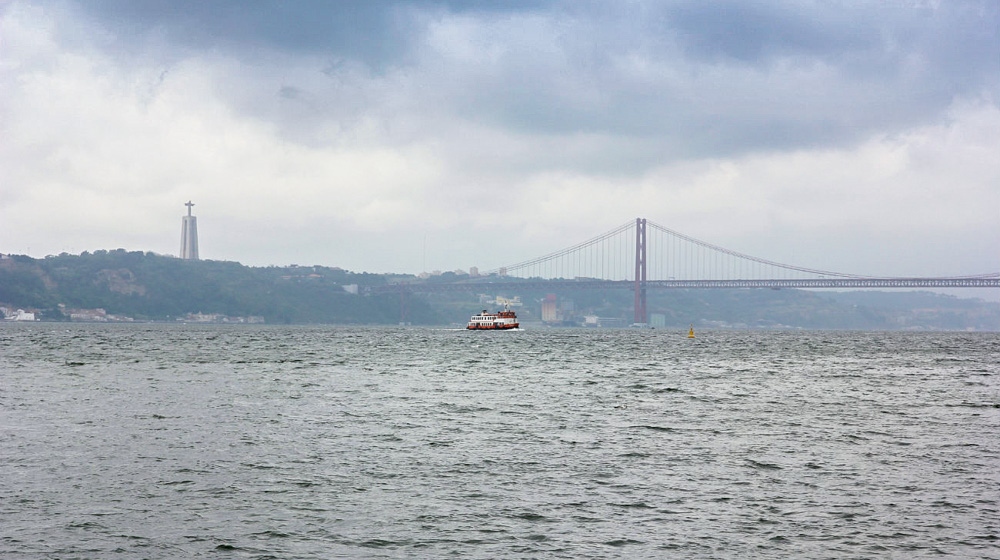 Bonus – A Carnival!

I was lucky to attend Lisbon in June and spot one of the most amazing city events of the year – the comemoration of Saint. António, which is the patron saint of Lisbon. It is commemorated on the 13th of June . At night the whole of the city gathered in the center on Praça Duque de Saldanha where the carnival began.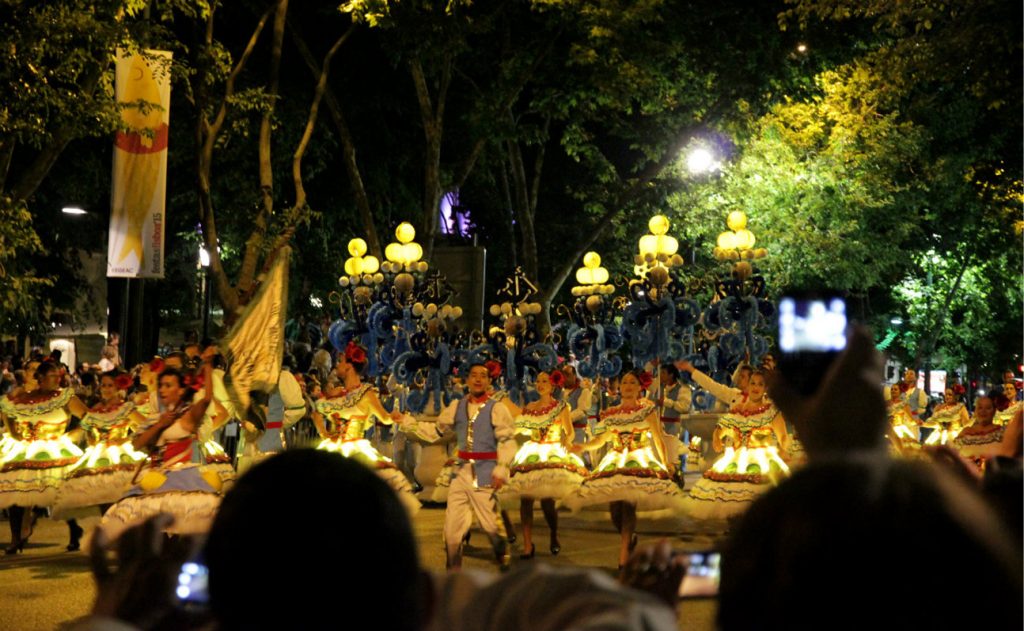 Different districts and regions of Lisbon presented their crafts, such as fishing, agriculture, post delivery, etc. Each one of the groups wearing a colorful costume and doing their own dance, something spectacular to see if you are in the city at the time.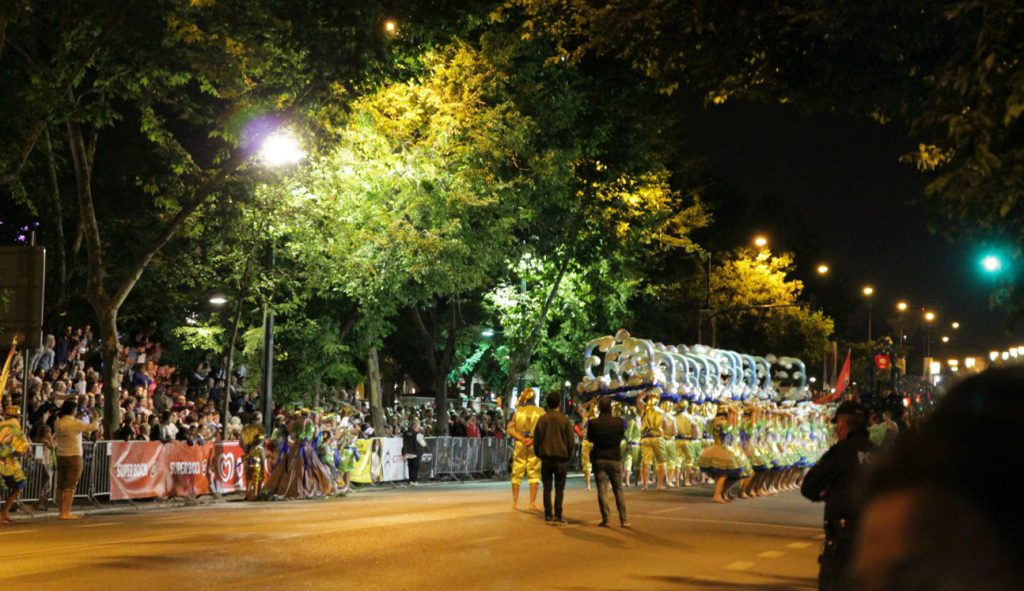 Enjoy your time in Lisbon and make sure to try seafood while you are there. Food in Portugal is delicious!