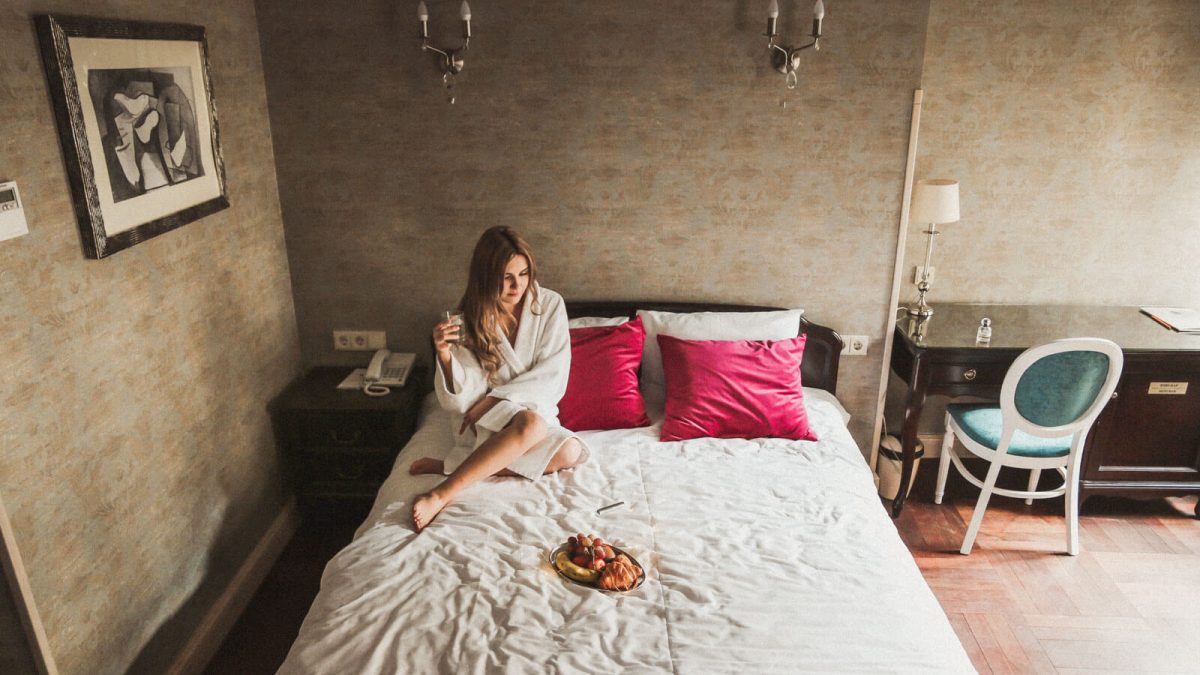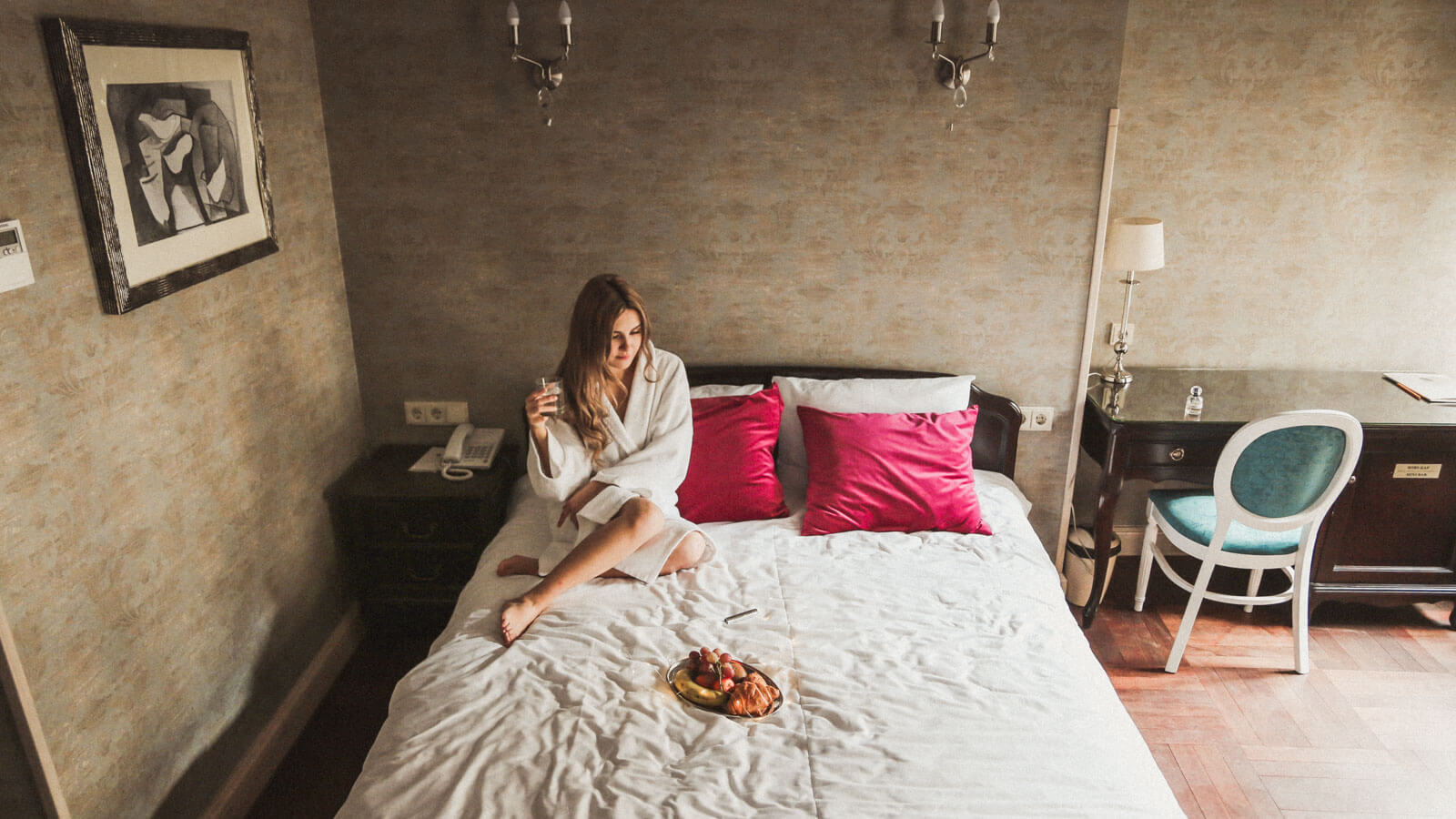 This post may contain affiliate links. I receive a small commission at no cost to you when you make a purchase using my link.
While traveling, the biggest part of your budget goes into housing. Yet, if can find good accommodation deals, you may end up paying a fraction of the cost. Knowing how to look for the best accommodation deals gives you the opportunity to find convenient and comfortable places around the world.
From scoring deals on timeshare rentals to traveling during off-peak seasons, it's possible to turn your holiday into a fun, comfortable experience without burning a hole in your pocket.
Below, we share a few tips to help you score the best rental deals during your travels.
Vacation Rentals
Unlike hotel rooms, vacation rentals are generally less expensive and often more convenient, especially when you're traveling with family. Most vacation rentals come with a kitchen and living room. Thus, there's more space for movement. This is a huge bonus when you're traveling with young children who need space to play.
If you're looking for a 'home away from home,' find a timeshare rental. Timeshare rentals are family-oriented and you'll often find enough activities for kids within the compound. Some timeshare places also have tennis courts and swimming pools. And sometimes, you'll find an in-house shop or a grocery store within the compound, too.
Sign Up For Loyalty Programs
When you sign up for loyalty programs on booking websites and use them to make all your bookings, you can get the best rates and discounts on services. Some loyalty programs offer free extra nights when you book your stay for a certain period, like seven days or more.
For example, sites like Hotels give 1 night for free after 10 bookings through the website. While Booking has a Genius loyalty program which rewards you with 10% booking discounts if you made at least 2 bookings within 2 years, of 15% discounts for at least 5 stays within 2 years.
Keep A Lookout For Price Drops
In addition to hunting for discounts on accommodation, you can get excellent deals when you keep a lookout for price drops. An easy way of doing this is by subscribing to a booking website's newsletter. They'll send out emails whenever prices drop for accommodation in the areas you want to visit. Usually, when you sign up on a booking website, you'll complete a short survey to help the booking company understand your needs, like where you want to go and what type of accommodation you prefer.
For example, Booking will notify you of the price drops for the hotels which you have previewed or favored.
Look For Accommodation Outside The City
Most vacation rentals that are centrally located may be expensive and offer a smaller space. If you're open to living on the outskirts, you can find properties with better amenities, more space, and cheaper rates.
Also, consider visiting cheaper locations for your holidays. This will not only save you money, but you'll get to see places you never would have thought of otherwise.
Use Your Credit Card
Most credit cards offer discounts, bonus points, or miles. Check with your credit card provider if they offer discounts on vacation rentals. Most credit card providers offer discounts if you book with specific aggregator platforms. By using your credit card, you can accumulate miles or reward points and use them to pay part of your holiday accommodation.
Use Coupon Codes
Search for websites that offer coupon codes to travelers. Google 'coupon codes for travelers' to see what's available. Most coupon websites will cater to all types of accommodation, ranging from vacation rentals to hotel rooms.
Ask For A Price Match
Most booking websites will match their competitors' prices. When you're ready to book and find that your go-to booking website is offering a higher price, email the website you're on with the link from the website offering a better deal, then ask them to match the price. More often than not, they'll comply.
Since your buying patterns are not only influenced by the lowest price, but it'll also depend on factors like reliability, product quality, and customer service, you're likely to prefer certain sites over the other. Maintaining brand loyalty is also rewarding and can earn you several benefits. By keeping this in mind, asking for a price match can be more beneficial than switching to another brand.
Avoid Foreign Transaction Fees
When you book for your stay in a foreign country, you may have to pay a hefty foreign transaction fee if you aren't careful. While booking, pay with a card that charges minimal or no foreign transaction fees.
To ensure that you're not paying a hefty transaction fee, get a credit/debit card that allows foreign transactions without a fee or use Revolut. This way, you can save up your money for all foreign transactions.
Compare A Few Options Before You Decide
Before you make a decision and book accommodation, compare your options. Most rental websites offer a variety of options. Browse through the website and pick a few you like. Then compare the pricing, location, and amenities to choose the best option that suits your needs.
Travel Off-Season
By traveling off-season, you'll save a lot of money on your accommodation and other expenses, like flights. During the off-season, you're more likely to come across the best last-minute deals on vacation rentals. Owners and property managers are more open to negotiations during those times, so you can be sure that you'll get a good deal.
You Might Like This: Epic Adventure Bucket List Ideas For Every Month of The Year
To Sum Up
A holiday doesn't have to be expensive. You can score great vacation accommodation deals simply by booking with websites that offer discounts, price drops, and loyalty programs. Also, keep in mind that some credit card providers will reward you for spending, and you can use those rewards to offset the cost of your accommodation.
With some research and patience, you can find the best accommodation deals to suit your whole family.
This is a sponsored post.
Like It? Pin It!