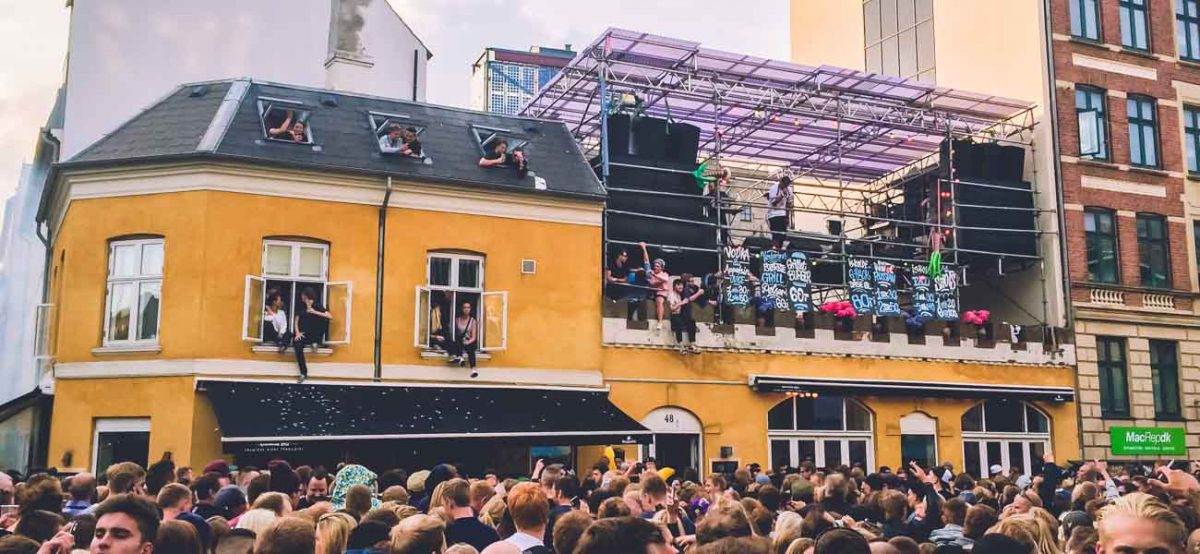 This post may contain affiliate links. I receive a small commission at no cost to you when you make a purchase using my link.
When you think 'music festival', Denmark doesn't automatically come to mind, however, that might be a mistake. A host to one of the biggest music festivals in Europe and the biggest one in Northern Europe – Roskilde festival – Denmark has a wide music landscape which has been expanding even more within the last 20 years.
Let me introduce you to just a few awesome music festivals in Denmark which you can visit this summer.
If you have heard of any music festivals in Denmark, the chances are it was Roskilde. Founded back in the 70-s by high school students, Roskilde has become the biggest festival in Northern Europe. Its fame traveled far beyond the borders of Denmark housing nearly 150,000 participants yearly.
Some of the biggest world stars have taken up on Roskilde's stage during its multiple years of run. The festival is held just outside Copenhagen near a small town of Roskilde in a vast field with a campsite for you to stay in.
Roskilde is famous for many crazy events throughout the week prior to music shows, one of them is the famous naked run, winner of which will get a free ticket for next year's event. It became so popular tht now you have to qualify in order to enter! Many people visit Roskilde fest just for the sake of full week of hangouts rather than concert days.
Price: The full week ticket including a campsite space will cost you nearly $300
Time: Beginning of July
NorthSide is a festival in a different part of Denmark, namely a city of Aarhus, known to be a university hub of Denmark. The festival grew rather quickly turning into three-day festival out of a simple one-day event. Now, major stars, such as Radiohead, Prodigy, and The Kills are coming here to play in 2017.
This is a city event and camping ground is not provided. Therefore, you need to figure out a place to stay via booking a hotel, AirBnb, finding a couchsurf host or staying in Aarhus campsite.
Price: from $140 for one-day ticket to $780 for ticket inclusive of three days of festival and two overnight stays in city hotel
Time: beginning of June
A different notion of a festival, Distortion is not like any other event. A real street party moving from neighborhood to neighborhood each day, this festival is a true celebration of a free spirit that dwells in Copenhagen. It is free, it is open air and it is everywhere! The festival usually takes place in neighborhoods of Norrebro first, Vesterbro second, with a big closing party in Papiroen afterwards.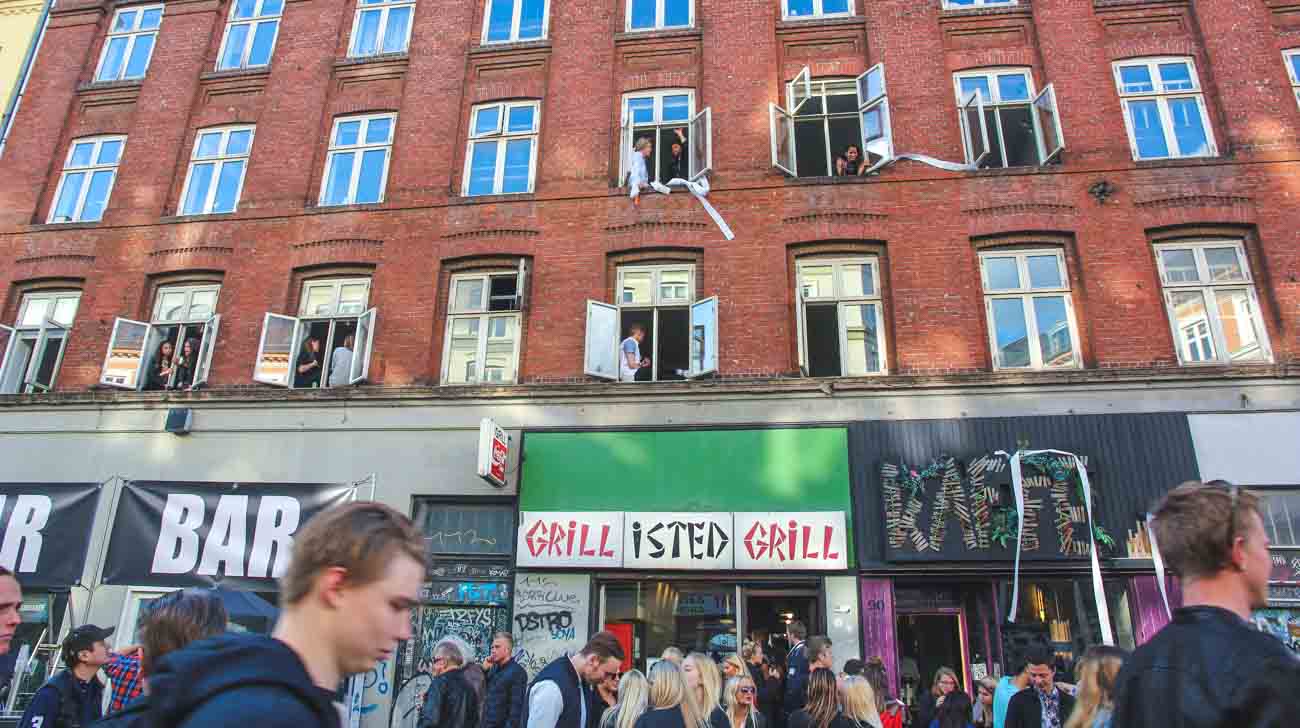 In order to support the festival and cover the city cleaning fees, people are encouraged to donate 100 DKK ($15) and buy Distortion bracelets. The event is run by volunteers that are ever so happy to make a contribution to a fun event. Just follow the music and you'll see DJ sets standing right there on the streets of the city. The event is one of a kind, where you can dance, eat and drink surrounded by young Danish party culture.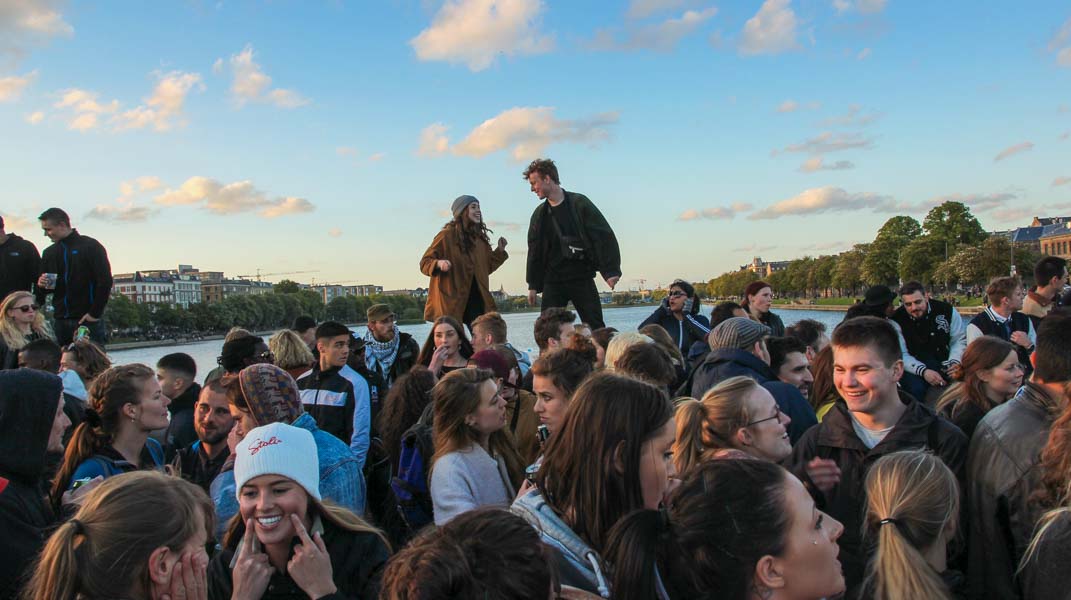 Price: Free. The last event in Papiroen requires an entrance fee ($15)
Time: First week of June
The must visit event for lovers of heavy music. It is the biggest metal-festival in Denmark, lasting for three days. Since the event is held in Copenhagen city itself, it is also not necessary to live in the campsite. You might as well rent out an AirBnb or a hotel room in Copenhagen city and enjoy some sightseeing, as Copenhagen in summer is worth a visit by itself.
Price: The price ranges from $130 for one day ticket to $190 for three days
Time: The festival takes place end of June
Jazz fest is another Copenhagen-based festival that lets you experience the city in summer bloom enhanced with some quality outdoor music. While most of the crazy young crowd of the city is off to Roskilde campsite, the rest of the people who prefer a chill out atmosphere stay behind in order to enjoy some summer jazz while sipping on a drink.
With jazz events spread all over the city, both outdoor and indoor, it gives a great possibility to pick and choose which events and performers you want to attend in which part of the city.
Price: Most events are free, some indoor events are priced
Time: Beginning of July
This eight-day festival that runs all over Copenhagen is meant to celebrate the electronic music scene in Denmark. It strives to be more than just a music festival, but rather serve as a ground to connect the electronic music enthusiasts, both young and mature, and to promote the electronic music culture through workshops, talks and master class sessions.
Join a party scene at any of the locations or go to the electronic DJ school in Strøm's Knowledge Arena, it has plenty to offer for you who loves electronic music. The festival is not tied to a single location and, therefore, there is no entrance ticket sale. You can pay to see your favorite artists or chose any of the free performances from the festival schedule.
Price: Most events are free, check the festival schedule to pick a free or a paid event for the day
Time: Takes place in the beginning of August
An alternative to NorthSide in another corner of Denmark – Odense city. This event is brand new, with its first appearance in 2015, but with high ambition to become one of the best Danish music festivals. Already now, in 2017 it brings big names such as Die Antwoord and Kings of Leon to its stage.
On the practical note, the sleeping sites are usually not provided for this festival, as it takes place in the city, but in 2017 the arrangements have been made for a campsite near the festival location for all willing to stay. Of course, it comes with a price.
Price: $255 for three-day ticket + campsite stay, or $140 for one-day entrance
Time: End of June
I am sure that the list of music festivals in Denmark is only going to grow with recent active development in this area and each city trying to attract more visitors with the sound of good music. Pick your favorite one and head to Scandinavia to discover not only the music scene but Danish cities and tasty food.
Like It? Pin It!
---
Are you a festival regular? Which festival did you like the most so far? Where was it held? Share with us in comments below!